How the USSR's first McDonald's drove Russians crazy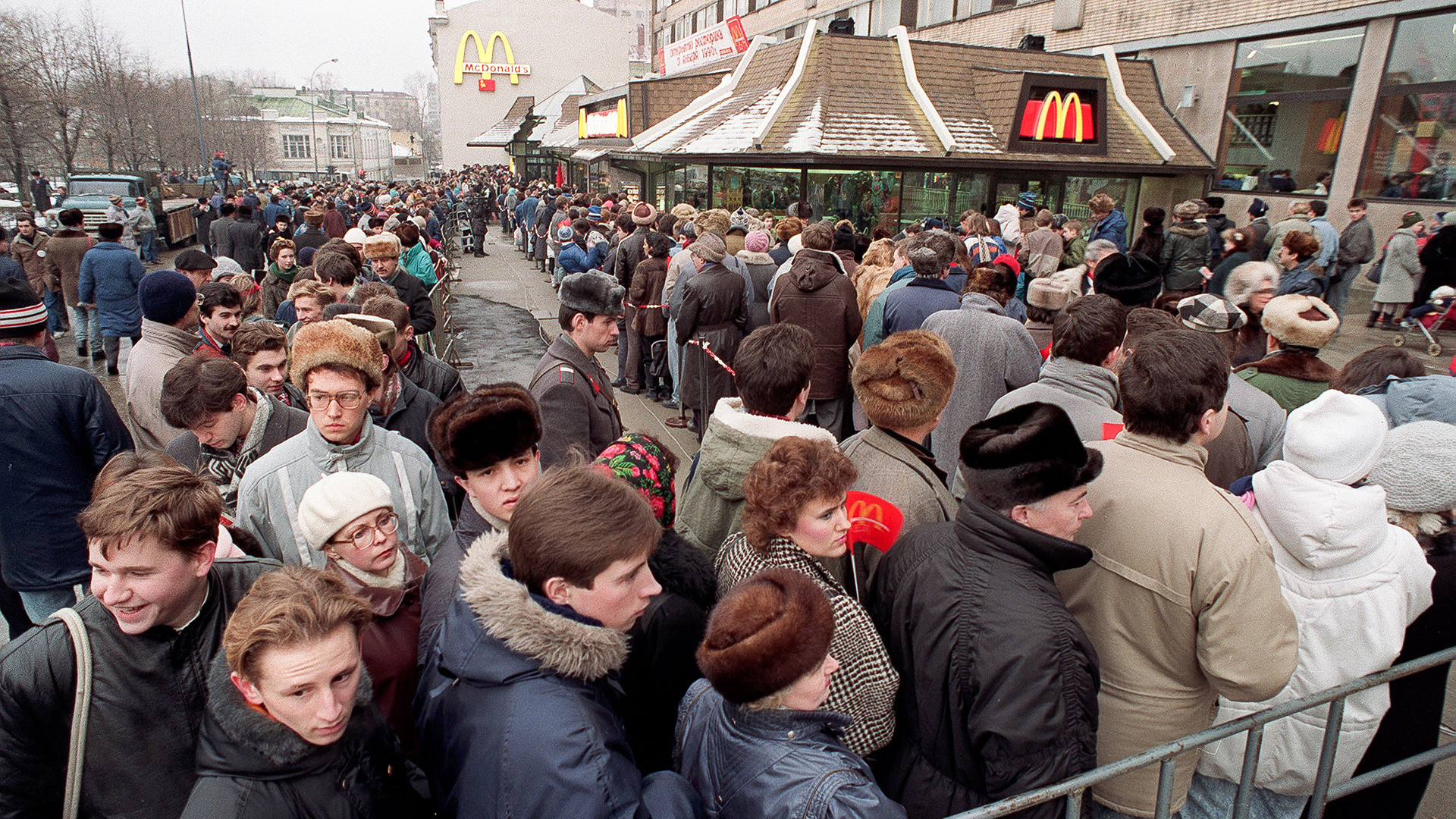 These days it's hard to believe that thousands of people would be willing to stand out in the cold for hours on end just for a Big Mac. But when the first McDonald's arrived in Moscow in 1990, the city went mad.
The first McDonald's was opened in the Soviet Union on Jan. 31, 1990. Thousands of Muscovites flocked to the new burger joint, forming lines several kilometers long in the center of Moscow on Pushkinskaya Square.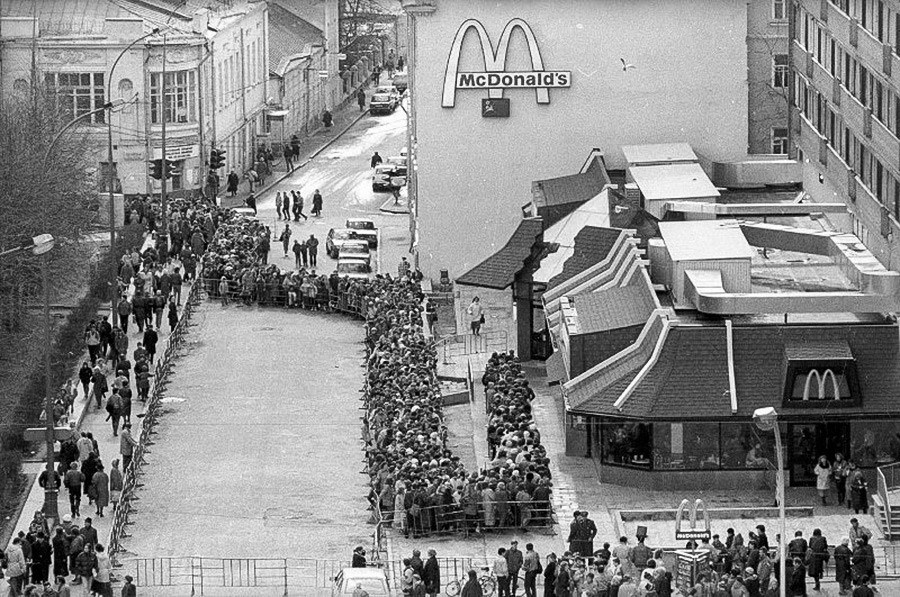 The Russian capital's inaugural McDonald's set the record for most customers on its first day of opening by serving over 30,000 hungry punters. Budapest's main branch of McDonald's previously held the record, with 9,100 clients.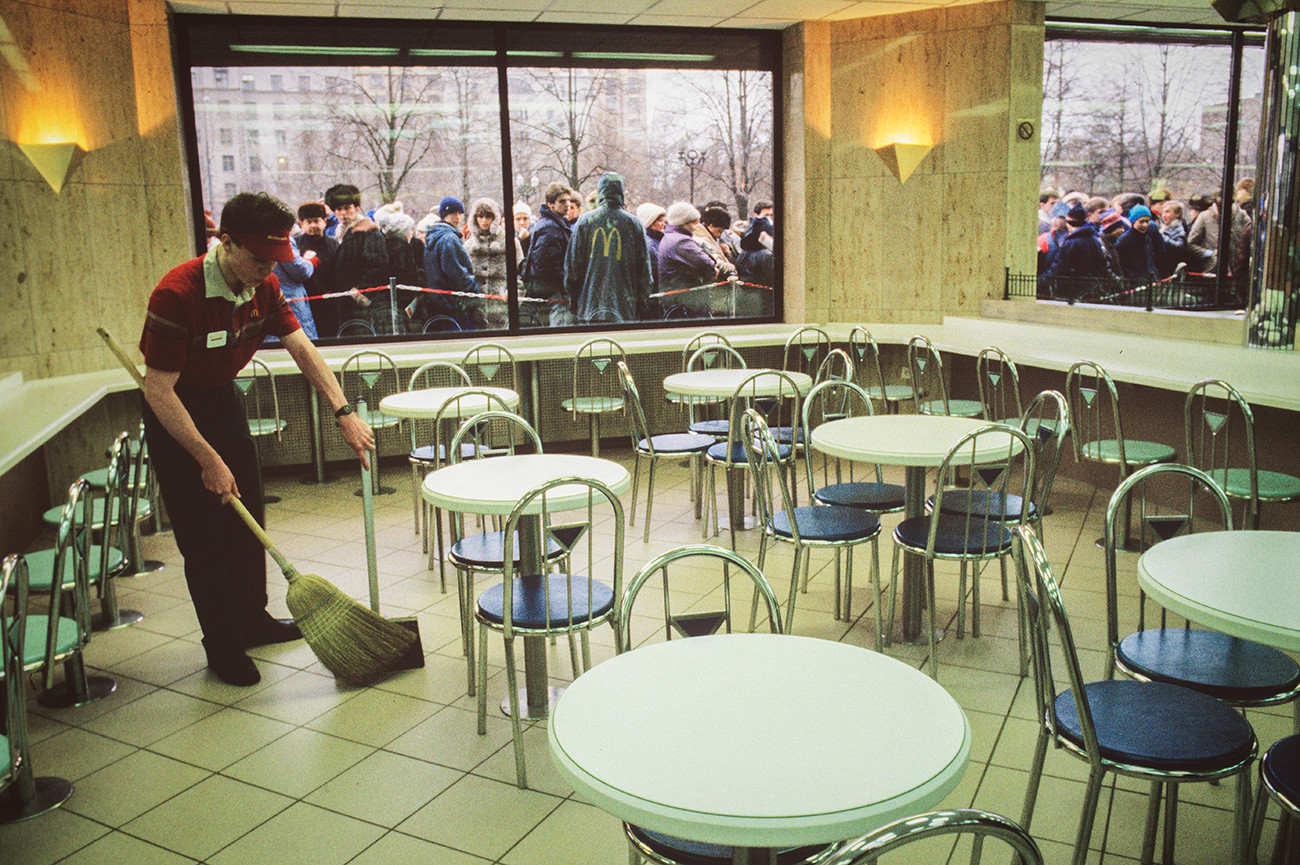 Vladimir Vyatkin/Sputnik
The crowds of people were so huge that scores of policemen were sent to control the commotion, much like security at rowdy football matches.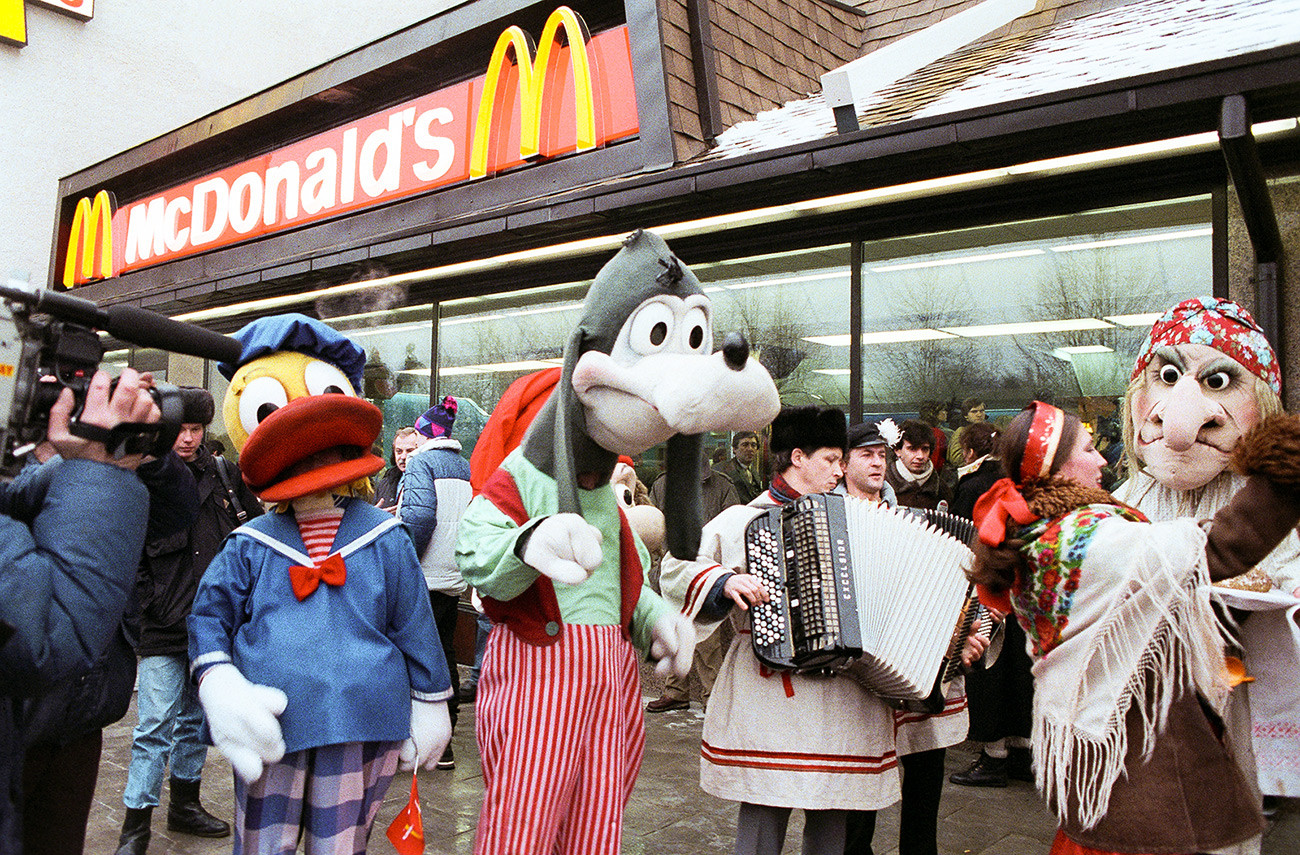 Vitaly Sozinov/TASS
Landing a job at the Soviet MacDonald's was no easy task. As a result, the first workers were the crème de la crème of Soviet youth: students from prestigious universities who could speak foreign languages with brilliant customers service skills were hired. This new workforce was a sharp contrast to the typical Soviet service sector, known for being dismissive, unsmiling, and cold.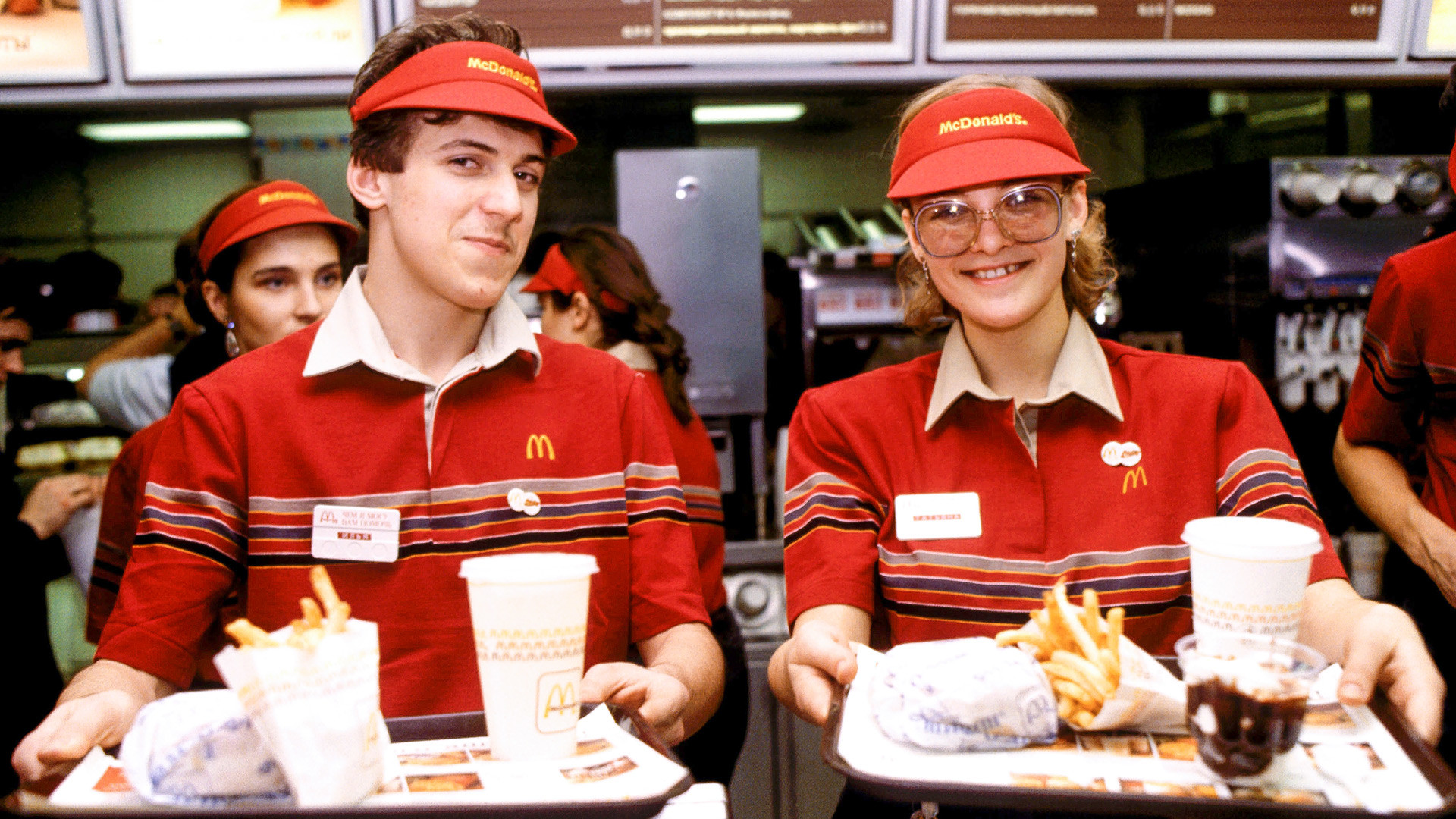 Yuryi Abramochkin/Sputnik
Soviet people were so accustomed to rude, boorish service that when they were faced with the polite manners and beaming faces they were completely shocked. In fact, the customers felt so uneasy while being served by someone who was smiling that the McDonald's chiefs asked their employees to smile less!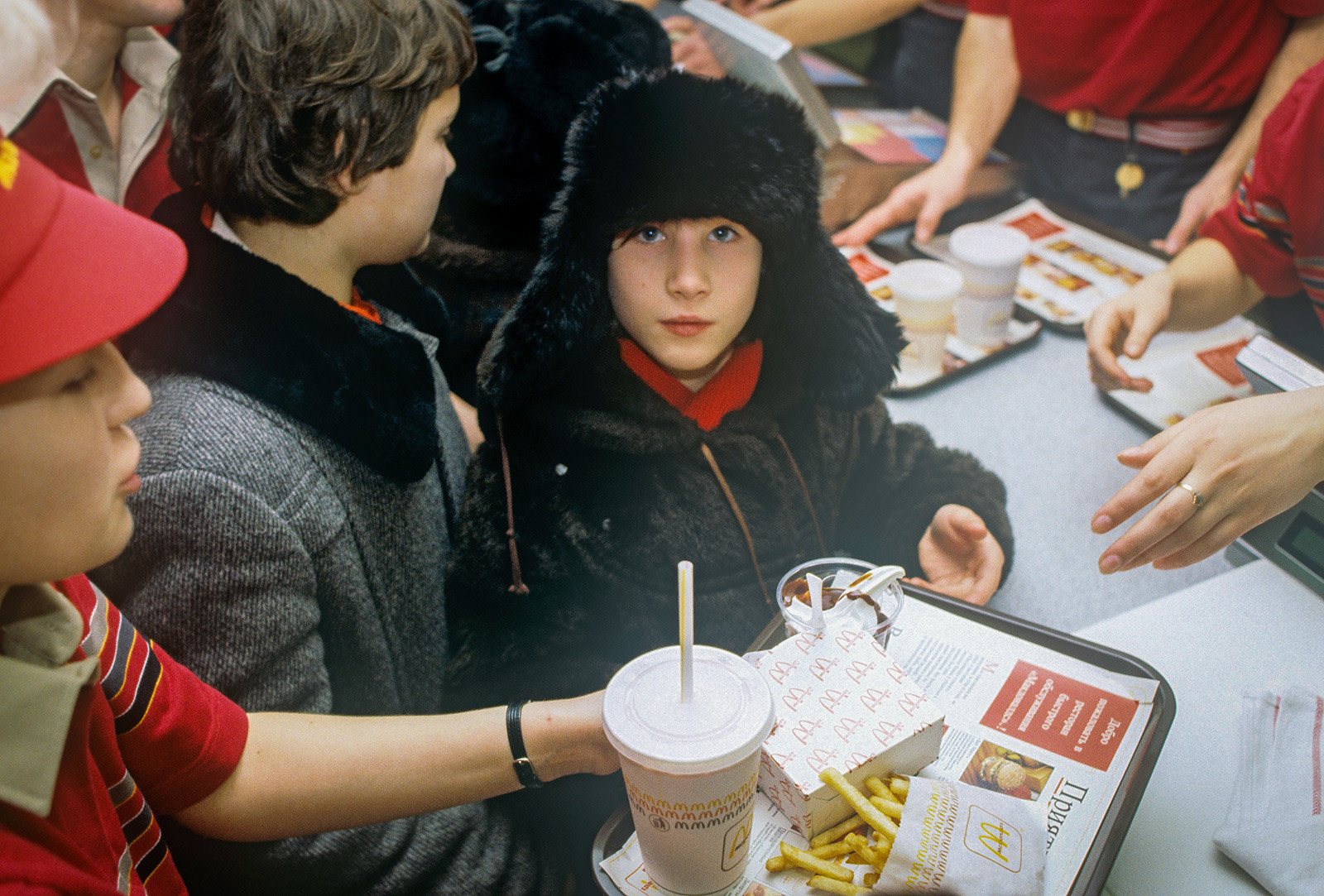 Yuryi Abramochkin/Sputnik
For the ordinary Soviet citizen during perestroika, McDonald's offered a glimpse of what life (and eating out) was like over the Iron Curtain. People from the USSR heard so much about western culture without being able to get near it, so Soviet citizens really went mad when the golden arches rocked up in Moscow.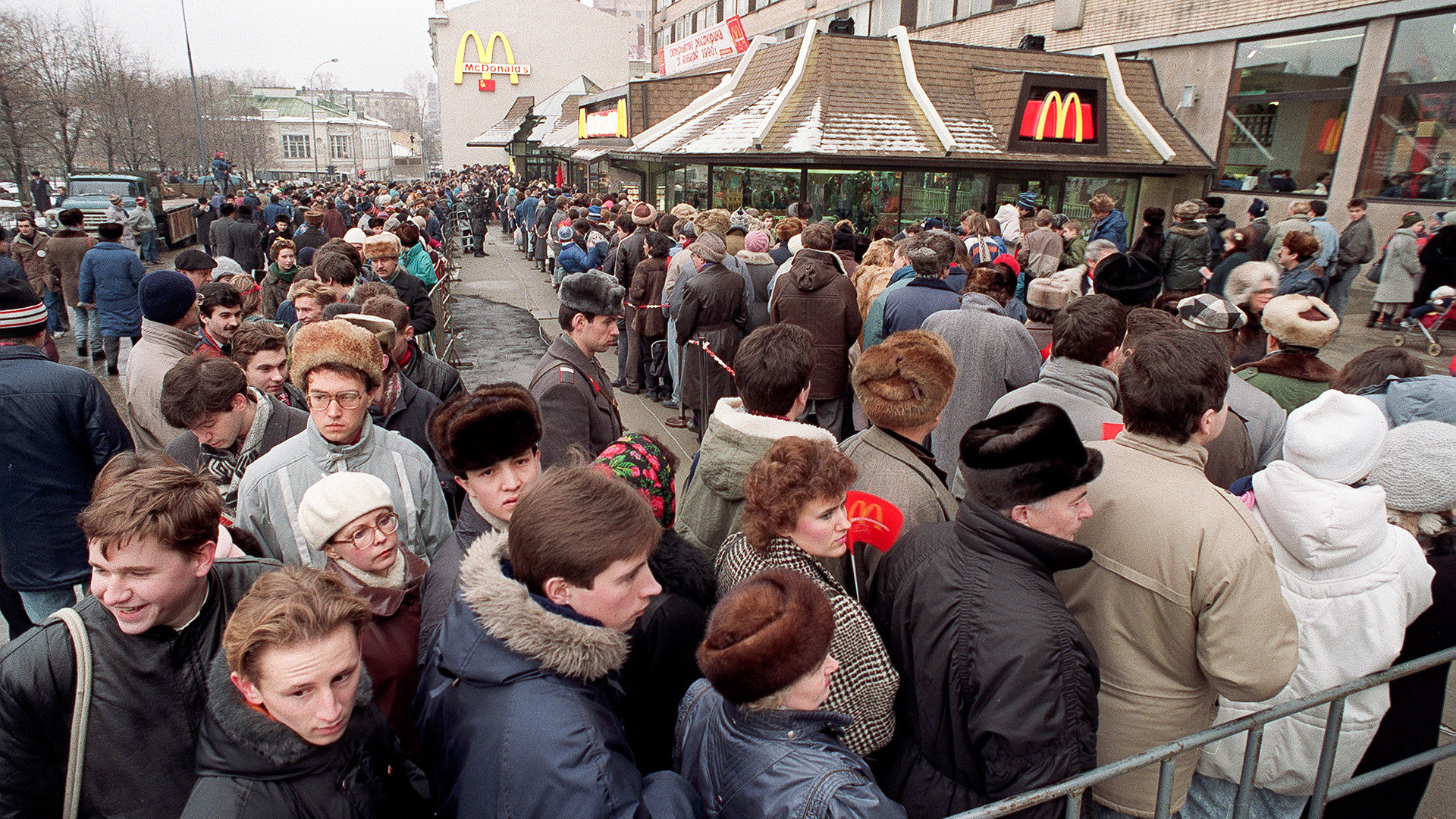 AP
Burgers caused quite a stir in the Soviet Union, as people were generally used to eating a fairly restricted diet compared to the food on offer in the West. People even took McDonald's disposable food packaging home as souvenirs, or even to reuse.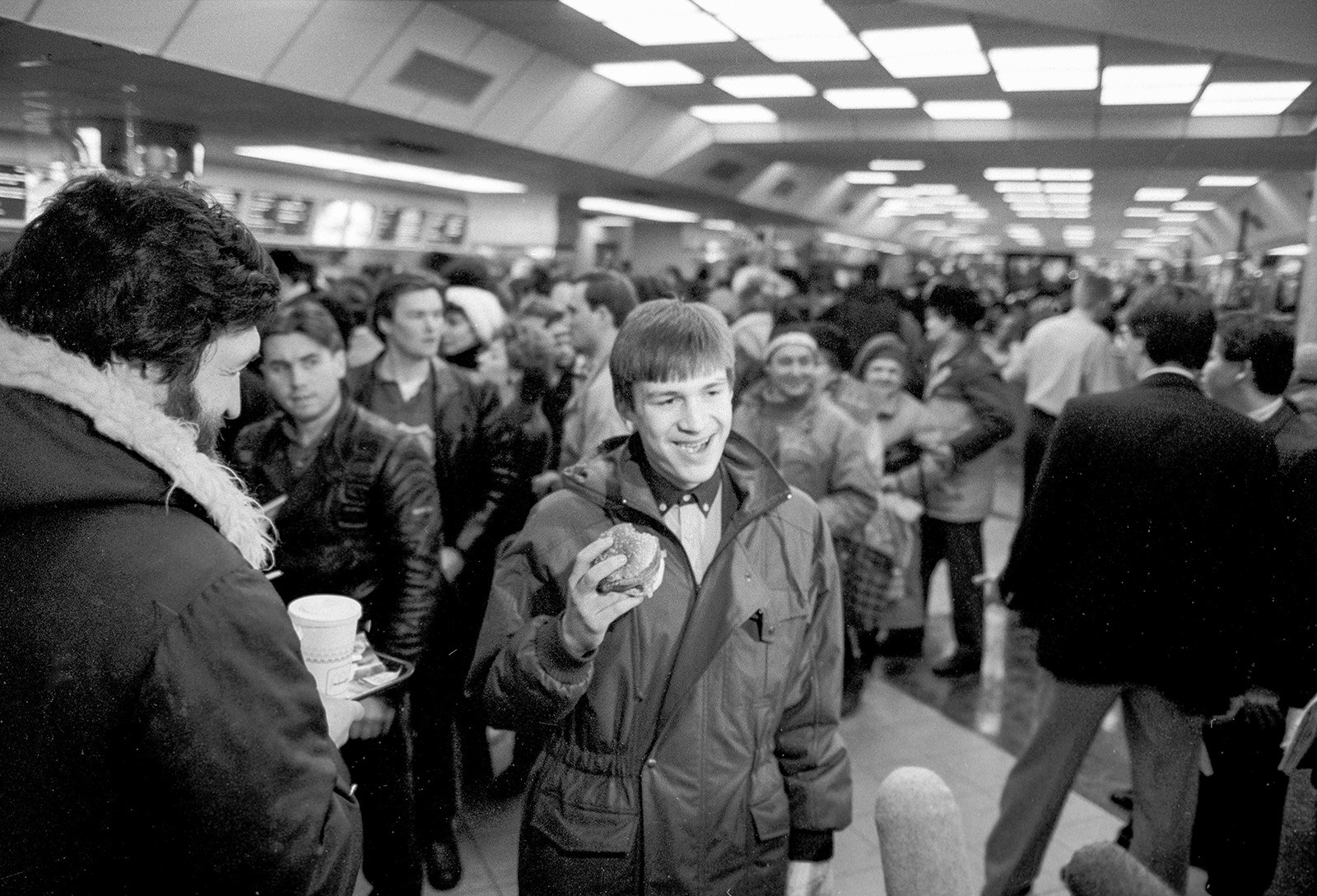 Yuryi Abramochkin/Sputnik
However, McDonald's was not cheap in those days. One Big Mac cost the equivalent of a monthly bus/metro pass.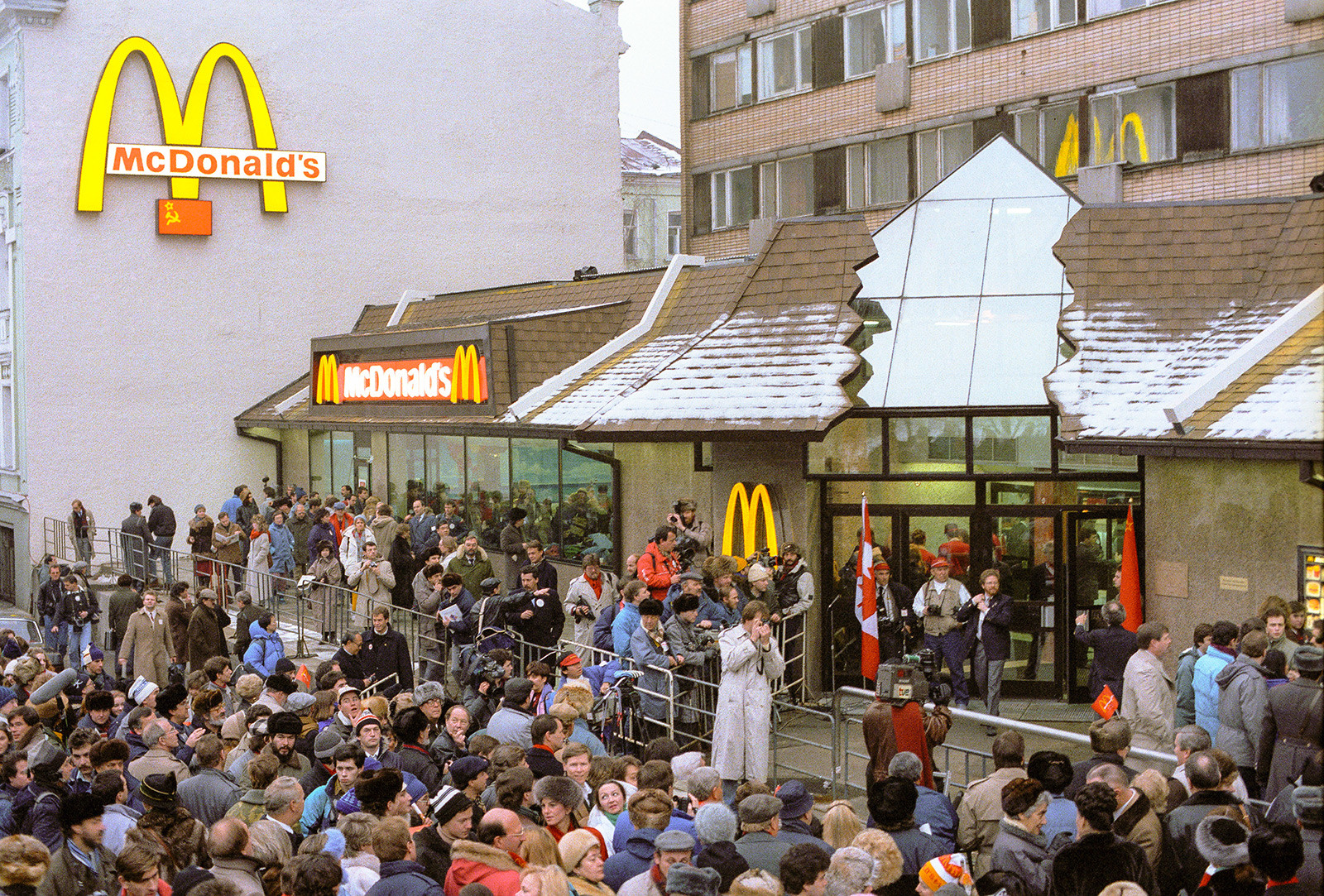 Ole Buldakov/ТАСС
In one of the long lines of hungry revelers outside the restaurant a young, then unknown, Jason Statham was spotted. The future Hollywood star had traveled to Moscow to compete for Britain's national diving team and didn't want to miss the extraordinary event.
The hype surrounding the opening of the first McDonald's in Russia was lasting. In 1991 and 1992, long lines could still be seen and people had to wait for hours to enter. The crowds outside the Moscow restaurant did eventually die down a little from Jan. 31,1990, when more McDonald's were opened in Russia.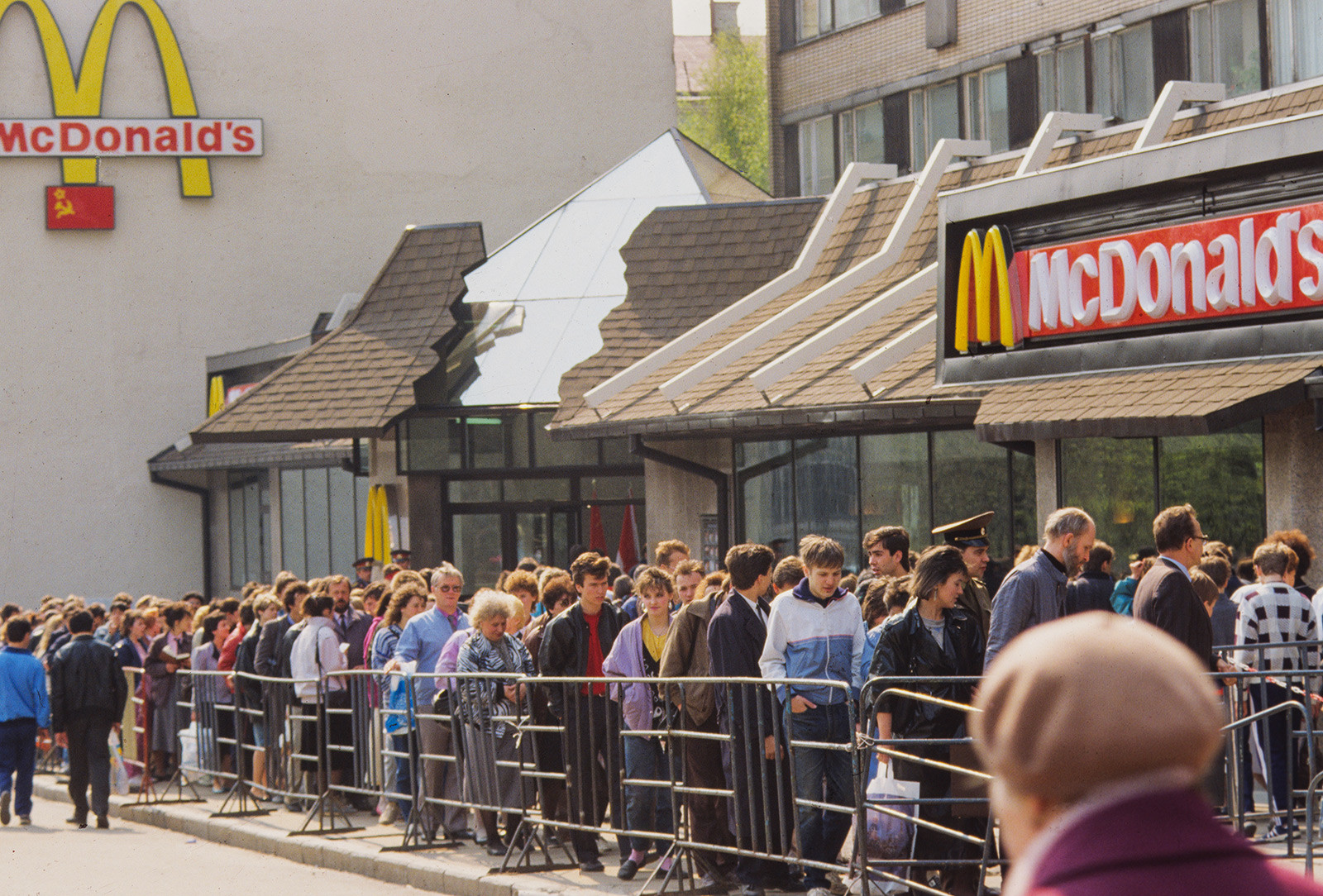 Vladimir Vyatkin/Sputnik
The unveiling of the next McDonald's restaurants were also considered big historic moments. The opening ceremony of the second restaurant in 1993 was even attended by President Boris Yeltsin.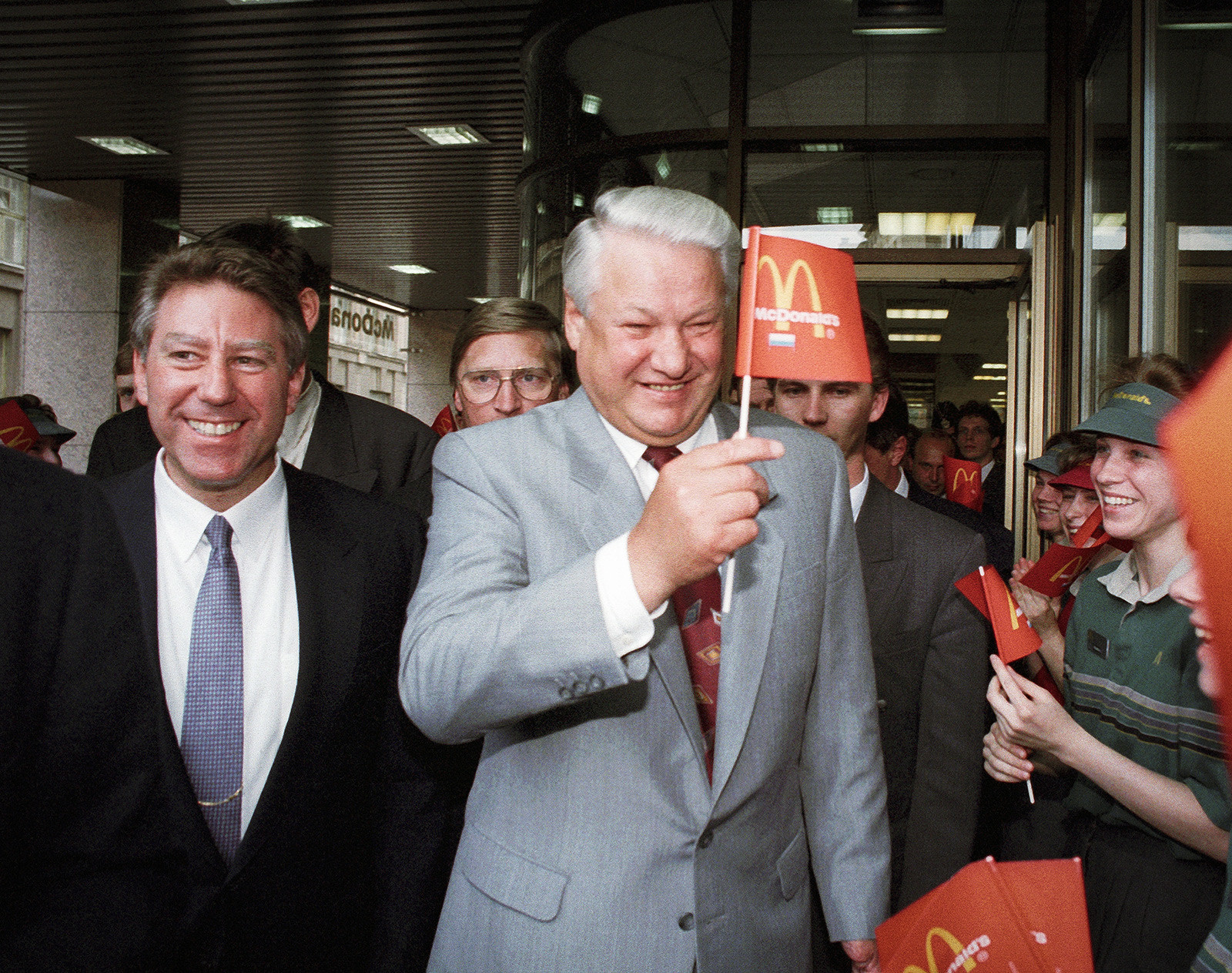 Dmitry Donskoy/Sputnik
If using any of Russia Beyond's content, partly or in full, always provide an active hyperlink to the original material.