24 hours in a coffin, a £40,000 takeaway, and a 6-day hunger strike: Are Russia's rich mad?
When you can buy anything, life can probably become a little mundane...sounds strange but for these affluent Russians it might be true - so they invent ways to spice things up. You have to be a little nuts to throw money out a window and send your business competitors dildos, right?
Oleg Tinkov: Warring with bloggers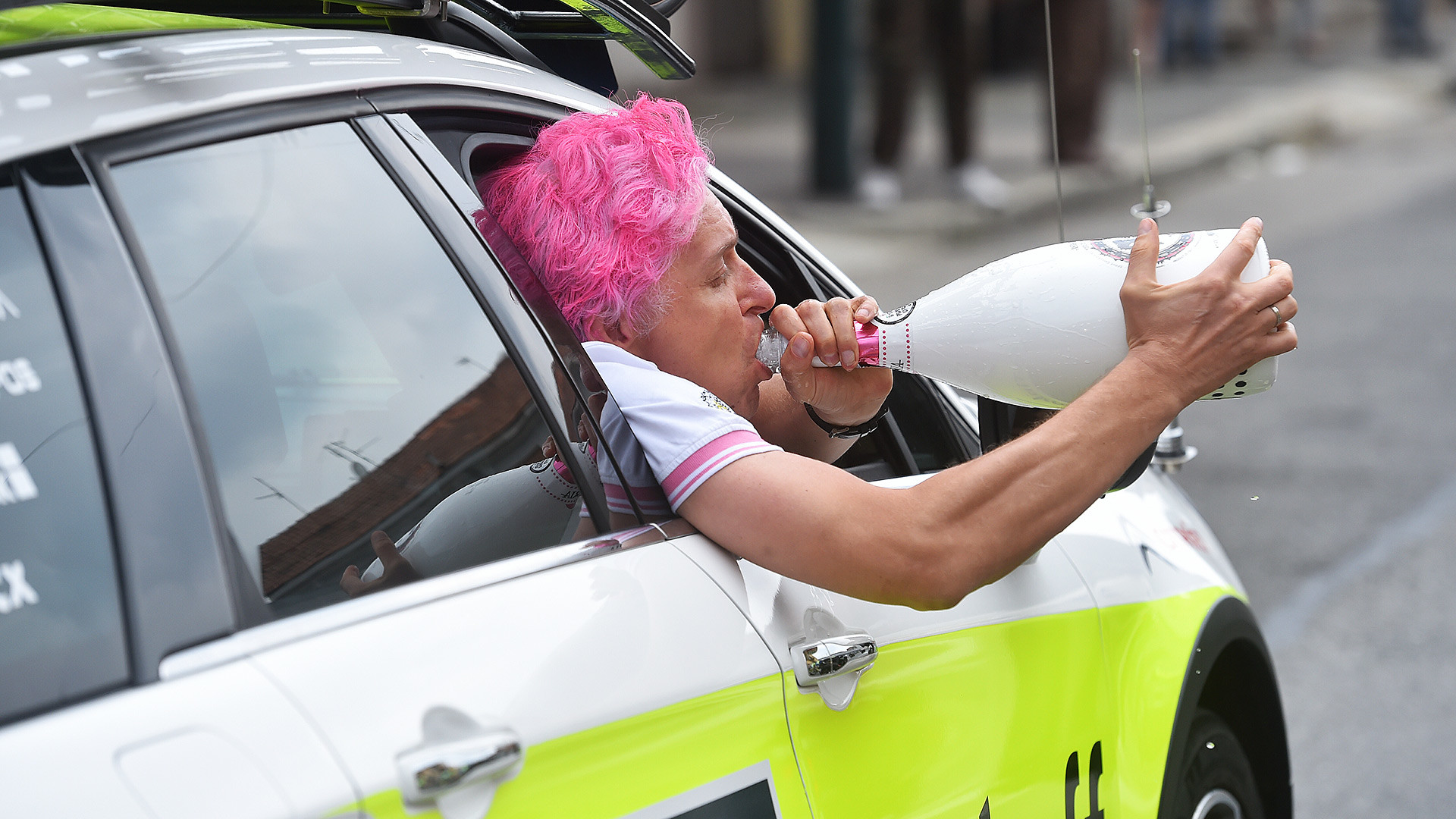 Who is he: Tinkov is the founder of theTinkoff brand and Russia's first and only fully online bank. This year his fortune was estimated at $1.2 billion.
What did he do:Tinkov has been threatening RussianYouTube bloggers with lawsuits over their unflattering videos about him. The bloggers claim Tinkov has his fingers dipped in "dubious business," is rude, tells lies, treats his employees badly, and doesn't care about his clients. Tinkov denies the allegations and has launched a campaign on his Instagram account inviting users to "delete Telegram messenger and get paid for it" (he has a long-running feud with Telegram founder Pavel Durov). There is, however, a bit of a snag: The promised money never materialized. In 2003, he allegedly threw a beer mug at a fellow banker. Tinkov also posts naked photos while bathing and from time to time comes up with memorable quotes like this one: "I promise to tell the truth 99 percent of the time. Why 99 percent? Well, suppose you ask me if I masturbate and I say no."
Sergei Polonsky: 24 hours in a closed coffin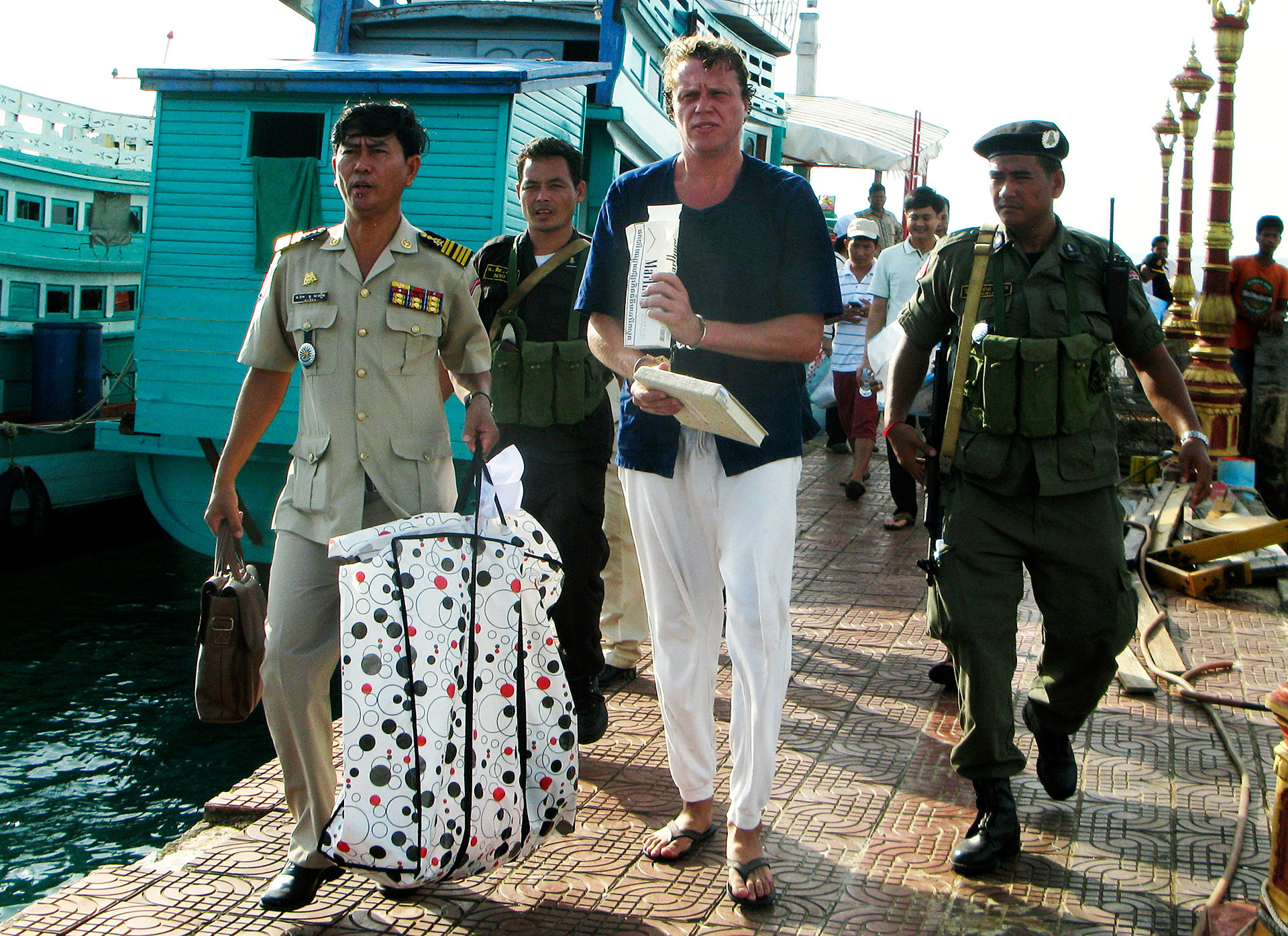 Sergei Polonsky is escorted by Cambodian police officers
AP
Who is he: Polonsky is the founder of the Mirax Group, once in the list of Russia's five biggest real estate development companies. The company built the tallest building in Europe, Moscow City's Federation Tower (374 m). In 2008, Polonsky's fortune was estimated at $1.2 billion. In March 2011, Mirax was resigned to the scrap heap due to its huge debts. Charged with fraud, Polonsky fled the country. This year he was sentenced to five years in prison but set free because the case's statute of limitations expired - he had already spent two years in custody awaiting trial.
What did he do: Polonsky is credited with a phrase that became a viral meme: "Those who don't have a billion can go f*#@ themselves." However, according to him, his words were taken out of context and what he meant was that rich people invited to one of his company's presentation were to be charged for entry. Once Polonsky spent 24 hours in a closed coffin at a cemetery. He named both his dog and his son after his company, Mirax. Among his other exploits, Polonsky ate a piece of his tie live on television for a bet, threw himself under a truck, and went on a six-day hunger strike in protest "against lawlessness committed by raiders" preventing him from finishing a construction project. Once, during a meeting, he smashed a board member's telephone against the wall and then returned to his seat, without saying a word.
In another incident, Polonsky took Cambodian sailors hostage. According to the prosecution, the tycoon (while drunk) locked the captain of the ship in the hold and made the rest of the crew jump overboard. While in custody in a Cambodian prison, he hurled various objects at the wall and set his shirt, mattresses, and books on fire.
Pavel Durov: It's raining money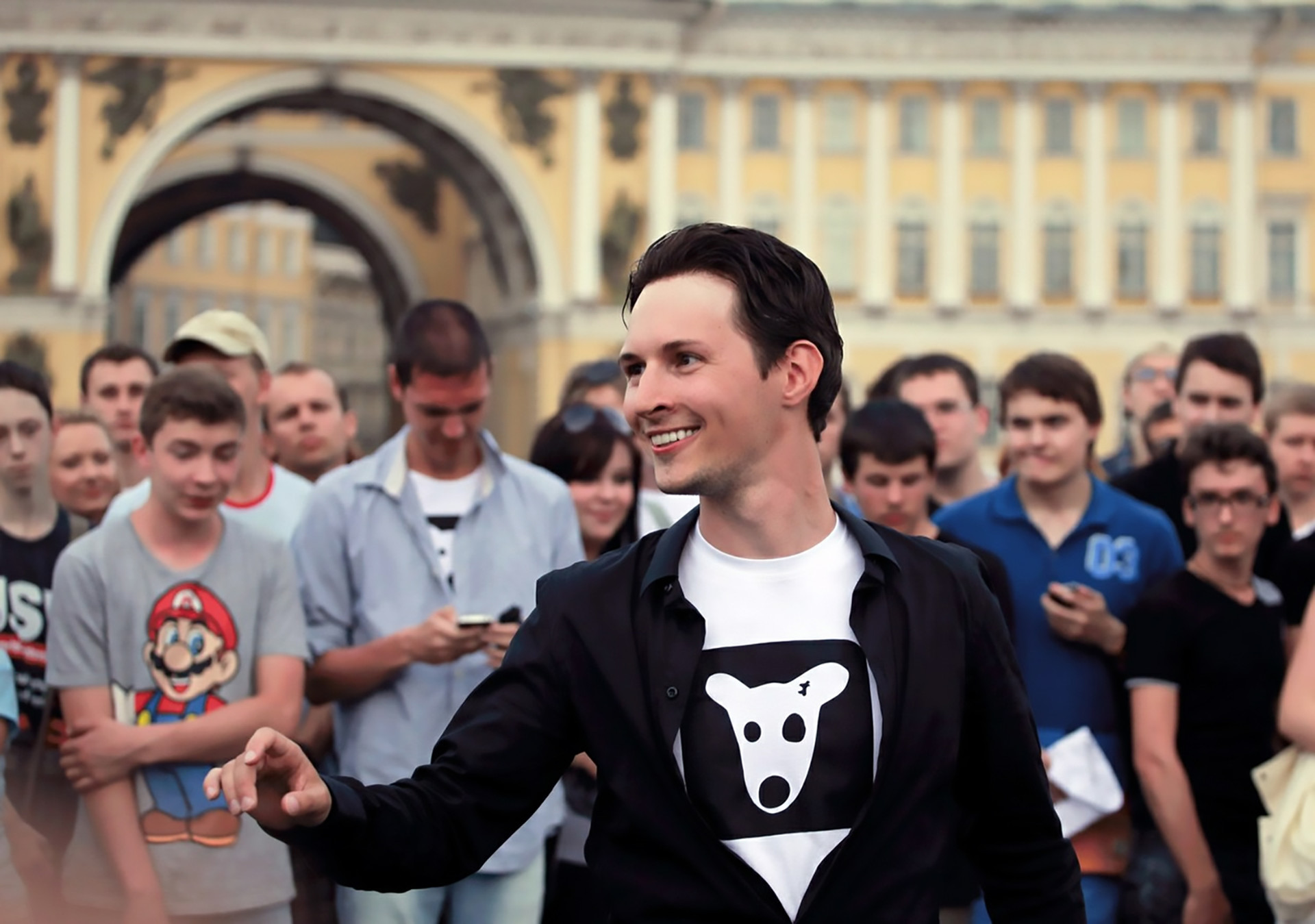 Pavel Durov, Russian entrepreneur who is best known for being the founder of the social networking site VK, and later the Telegram Messenger.
Lukomore.org/Global Look Press
Who is he:Durov is one of the founders of Russia's most popular social networks, VKontakte, and the Telegram messenger. In 2014, he emigrated from Russia. His fortune is estimated at $950 million.
What did he do: He trolledRussian secret services with a picture of a dog with its tongue sticking out in response to a request from the FSB to block access to opposition groups in VKontakte (those that supported the Euromaydan protest in Ukraine). In 2010, Durov described his major shareholder, the Mail.ru Group, as "a trash holding" and responded to rumors of the social network's takeover with a photograph depicting an obscene gesture. Yet, the IT tycoon is best known for another escapade: In 2012, during City Day celebrations in St. Petersburg, Durov and his deputy threw several 5,000 ruble notes (each worth $86) out of their office window in Singer House in Nevsky Prospect.
Passersby started fighting for the money, while Durov - according to eyewitness accounts - laughed. "Colleagues decided to join in the festive atmosphere by way of a small prank, but it was soon aborted because people went wild," he tweeted.
Yevgeny Chichvarkin: Dildos for presents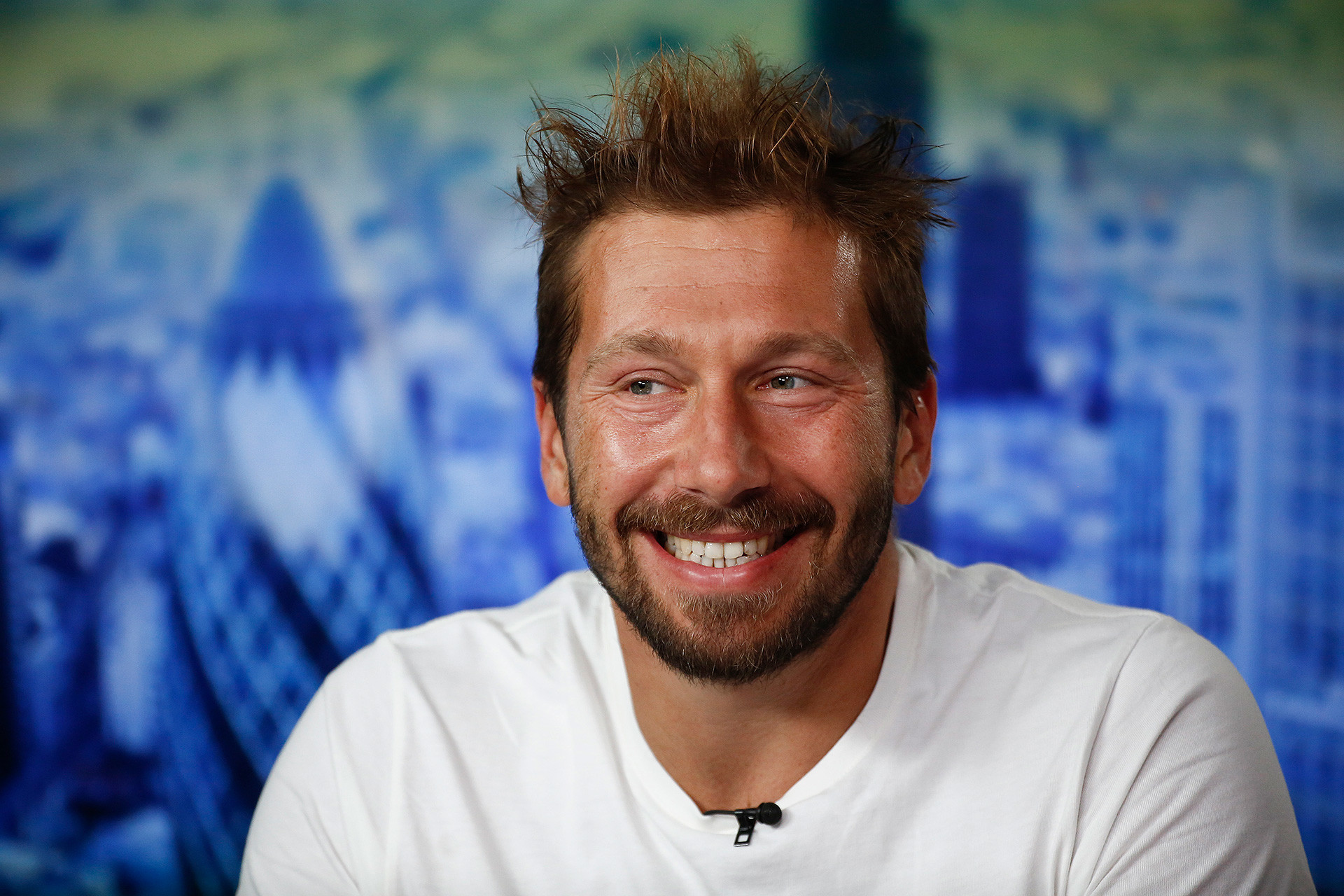 Yevgeny Chichvarkin, founder of Evroset, reacts during a Bloomberg Television interview in London, U.K
Getty Images
Who is he:Chichvarkin is a co-founder and former co-owner of Russia's biggest mobile phone shop, Yevroset. Since late 2008, he's been building a wine business in the UK.
What did he do: Chichvarkin earned the reputation of the king of aggressive marketing: He handed out free mobile phones to anyone who would come to the company's head office and strip naked in front of other customers. For one New Year, he sent his competitors dildos as presents with a note: "Did you want a present? Why don't you f#@& off?" His national advertising campaign slogans often contained obscene words. Chichvarkin is known for his unique sartorial style, often wearing ostentatious or torn clothes. At business meetings, he apparently rests his feet on the windowsill.
Roman Abramovich: Sushi worth 40,000 pounds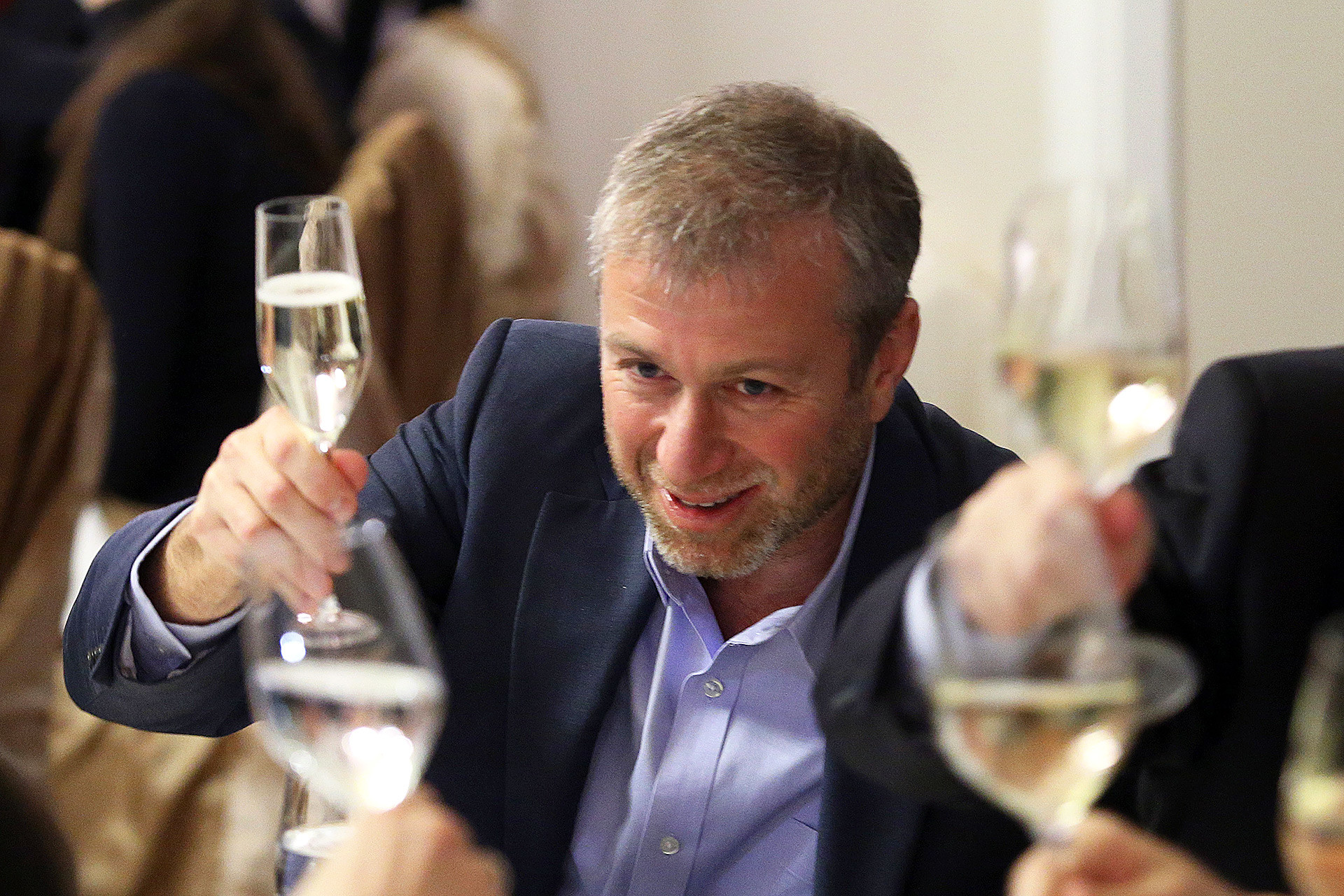 Roman Abramovich
Vyacheslav Prokofyev/TASS
Who is he: Abramovich is the owner of one of Russia's biggest metals companies,Evraz, and the owner of Chelsea football club. His net worth as of 2017 is estimated at $9.1 billion.
What did he do: He placed an order for an outrageously expensive takeaway delivery. While in Baku, Abramovich ordered sushi from London restaurant Ubon. It cost £1,200. He then ordered a limo to take the sushi to the airport, from where a private jet flew the takeaway nearly 5,000 km to Baku. The cost of the delivery included, the order stood at £40,000.
If using any of Russia Beyond's content, partly or in full, always provide an active hyperlink to the original material.