Since last week when the flamboyant TV celebrity, Ksenia Sobchak, announced her 2018 presidential bid, two other women have quickly followed her example. While Russia is known for female beauty, it's still hard to say if the country is ready for its first female president.
Even though President Vladimir Putin has not announced whether he will run in 2018, Sobchak has already stolen the show.
"We will gather a large number of people who might not agree with themselves and might not agree with me, but they are not willing to live under the current system," Sobchak said during a recent press conference when she announced her bid.
While Sobchak in the past has flirted with the opposition and even hosted a show on the liberal channel, TV Dozhd, she is certainly not the girl next door. A graduate of the prestigious MGIMO diplomatic academy, she is the only daughter of the late St. Petersburg mayor, Anatoly Sobchak, who was the first political mentor to Putin, then serving as the city's deputy mayor.
Sobchak's announcement, however, has unleashed feminine pride, prompting other women to follow her steps. Journalist Yekaterina Gordon, a former New York resident, also plans to battle for the presidency. Less known then her husband, the sarcastic TV host Alexander Gordon, Yekaterina is a very talented and well-rounded woman. Blonde like Sobchak, Gordon is a radio host, film director and even writes novels. Her political platform will focus on defending the rights of women and children.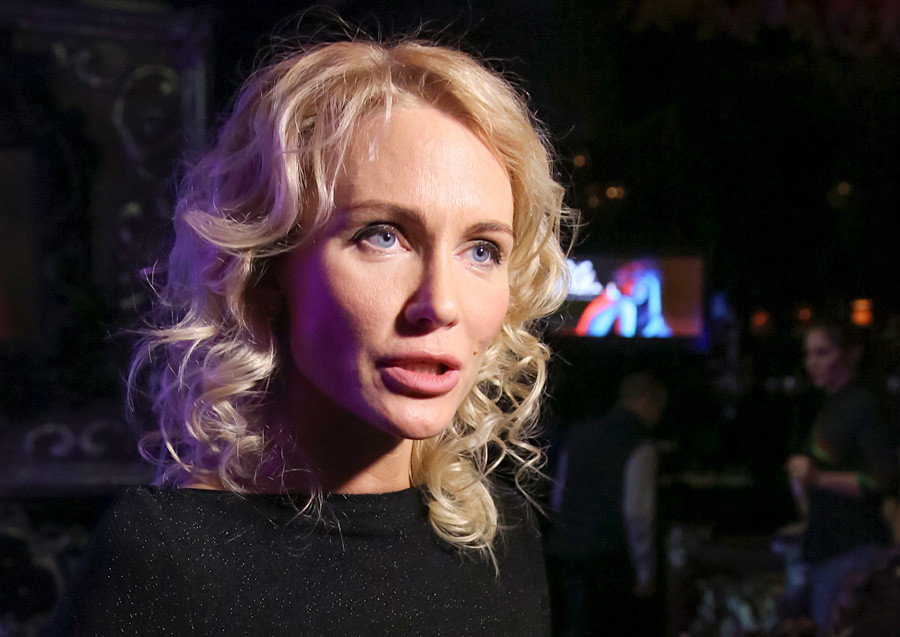 The third female candidate is TV host Anfissa Chekhova, who took her stage name in honor of the famous Russian writer, Anton Chekhov. While the author of Uncle Vanya is known for his soul searching stories, the young lady bearing his last name is better known as host of the TV show, Sex with Anfisa Chekhova.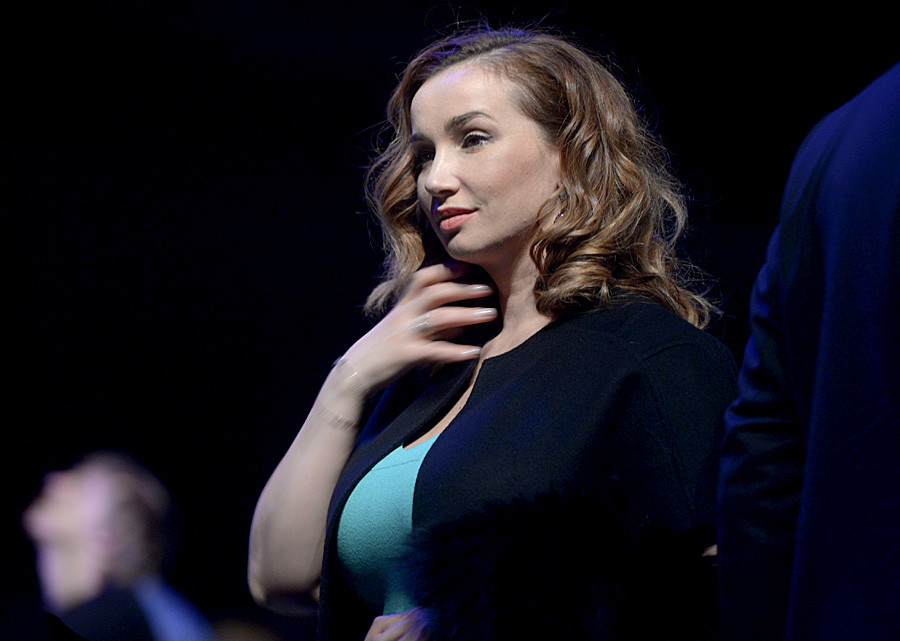 TV host Anfisa Chekhova.
Grigoriy Sisoev/RIA Novosti
The emergence of these three women as potential candidates has created a sharp divide among various strata of Russian society. While some praise their courage, others believe they're turning the presidential campaign into a circus.
"An attempt to find a female face for the presidential campaign is becoming a casting competition, a beauty pageant or something close to the Soviet-era television show, Come on girl," Gazeta.Ru wrote in a recent editorial.
While many experts say the campaign will be predictable if Putin decides to run, others say that it will nevertheless be good experience for these young ladies, and give them a chance to stir national debate. Getting free time on TV and having the chance to speak about the country's problems before millions of people is a good opportunity for any future political leader.
However, political pundit and a former campaign strategist Konstantin Kalachev believes the current female troika is a "profanation" of politics: "Voters will see it that way. Of course if they are not die-hard feminists who are ready to vote for just any woman," Kalachev said.
That's not all, however. It's quite possible that another female candidate, Oxana Dmitrieva, a senior member of the pro-business Partiya Rosta (Party of Growth), will join the current female troika of candidates.
She told reporters recently that her party might consider nominating her as a candidate. Dmitrieva might be a serious choice. A gifted economist, whose views are close to the democratic left, she worked as a labor minister in the mid 1990s.
Big girls, small voice
Female politicians have already vied for the presidency in Russia. In the year 2000, Ella Pamfilova, now head of Russia's Election Commission, became the first woman to run for president in Russia. While an experienced politician, the liberal-leaning Pamfillova was only able to secure 1 percent of votes.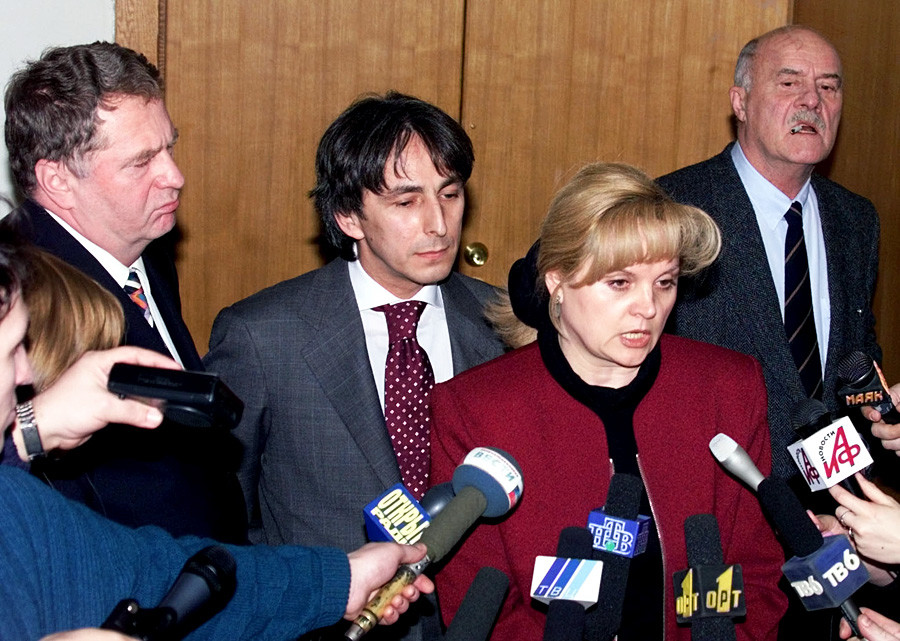 Presidential candidates Vladimir Zhirinovsky, Umar Dzhabrailov, Ella Pamfilova and Stanislav Govorukhin.
Reuters
In 2004, the charismatic Irina Khakamada, a half-Japanese Russian politician with a sharp-tongue and powerful intellect, followed her example. Her performance was much better then Pamfilova, garnering almost four percent of votes.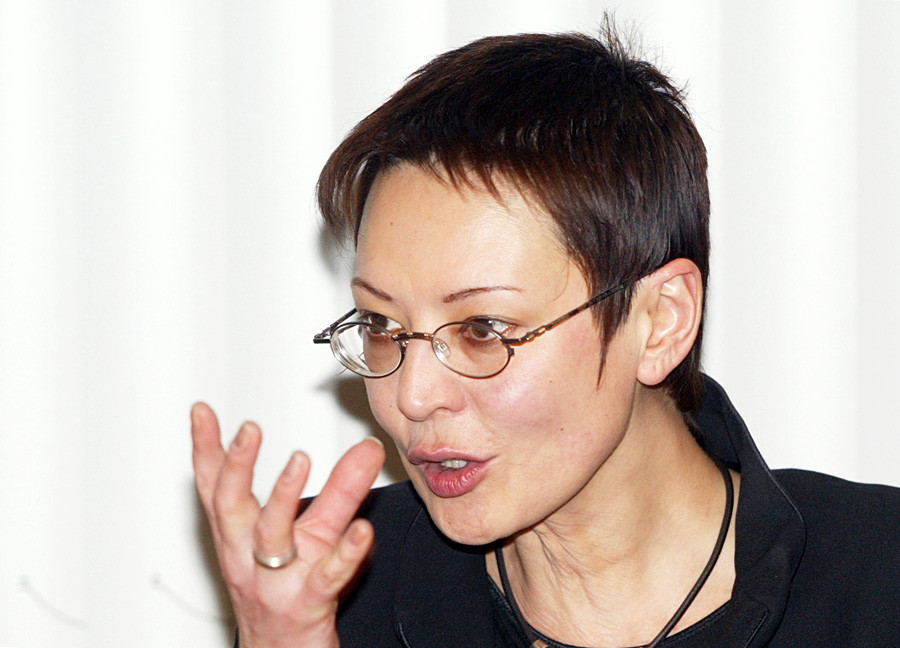 Liberal Presidential candidate Irina Khakamada speaks to journalists in Moscow, Feb. 17, 2004.
Reuters
Sociologists say that overall the mood in Russia is still not in favor of female candidates. According to a March 2017 poll by the Levada Center, only 33 percent of Russians are ready to vote for a female candidate. The mood is changing, however, and according to the most recent survey by the VCIOM polling agency, 54 percent say a candidate's gender does not matter.
Alexey Andreyev, managing partner at Depot WPF branding agency, said a female candidate has only two strategies to try to win the hearts and minds of the public. The first is non-gender.
"The candidate declares her readiness to respond to external challenges and to satisfy all internal requests. And she promises to do it better than other candidates," said Andreyev, who added that this is common for many countries.
Another strategy focuses on niche issues: The female candidate calls to solve the problems of other women, old people, or dogs. This mission has no national coverage, but due to social attractiveness it is capable of recruiting infantile voters," he said, adding that he believes neither strategy will work in Russia today.
Perhaps women who want to pursue a presidential career should look at the one woman who achieved the highest level of power in Russia. While Catherine the Great was not an elected official, she is still considered as one of the country's greatest leaders. Even though born a low-ranking German princess, she pushed through economic reforms and was a patron of the arts and science, and created a strong military.
According to a March poll conducted by VCIOM, Catherine the Great was considered one of the smartest women in Russian history. If alive today, she probably would have had a good chance to win the presidential election in 2018.
If using any of Russia Beyond's content, partly or in full, always provide an active hyperlink to the original material.