Natalya Vodianova: Fasting and the right man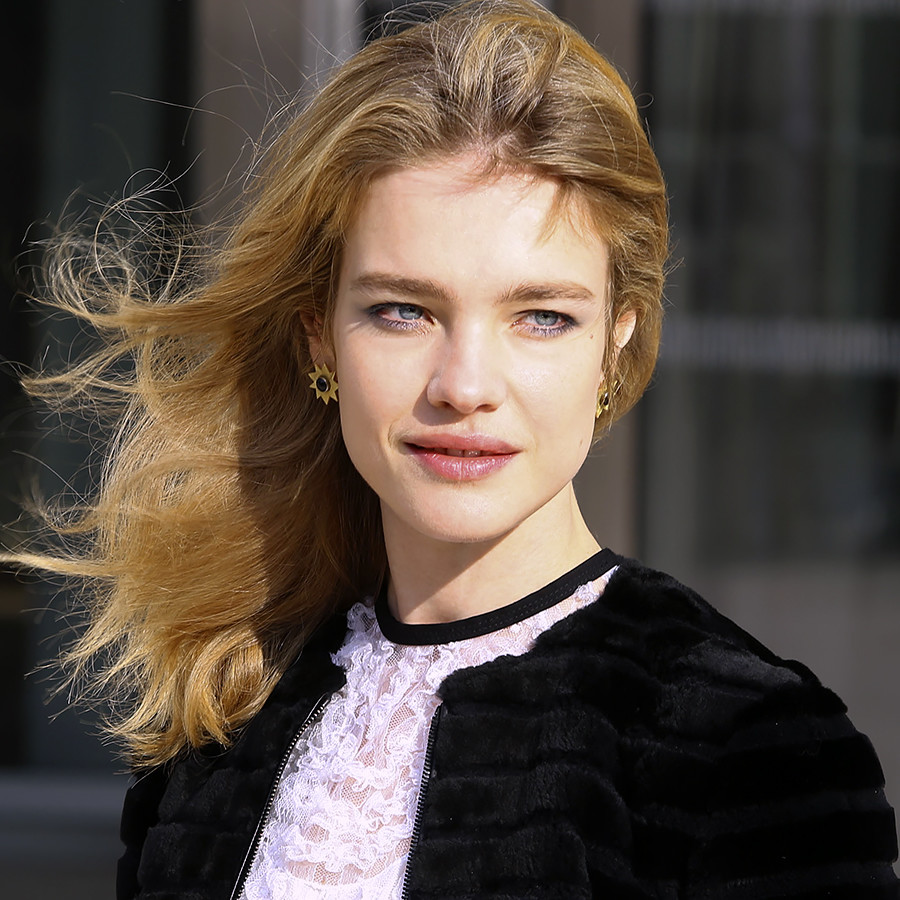 She is often compared to Romy Schneider because of her wide transparent eyes. People who have seen her in real life often say she is the most beautiful woman in the world, although it is hard to describe why exactly. Russia's most celebrated model, a prominent philanthropist and mother of five, Natalya Vodianova often says that real beauty is not about cosmetics or hair masks.
In her daily life, Vodianova has a minimalistic relationship with cosmetics: grooming by Guerlain (she is the brand's ambassador), eyeliner and lip balm. Everything else comes down to lifestyle. For example, Vodianova is an advocate of fasting. And not for religious reasons, but because she is convinced that in order to lead a healthy and happy life, one needs to cleanse their body every now and then.
In addition to fasting, for more than ten years she has maintained a diet based on her blood group. "My blood is of the fourth type, and I do not have to limit myself that much. I can eat meat, carbohydrates, fish. The most important thing is moderation," she explains.
She has always been physically active. She does yoga every morning and Pilates, jazz or modern dance once a week. She remembers that once her yoga instructor, Felix, told her: "You smile when you do the exercises. So take on any tasks, any challenges, just smile."
"This was a revelation for me," Vodianova says. "I even started to cry…I've really changed since that moment!" But even this, she says, is not the most important factor.
"I think that beauty depends on the man who is near you. A woman blossoms only when she feels loved, important, unique."
Irina Shayk: Fish oil and Russian baths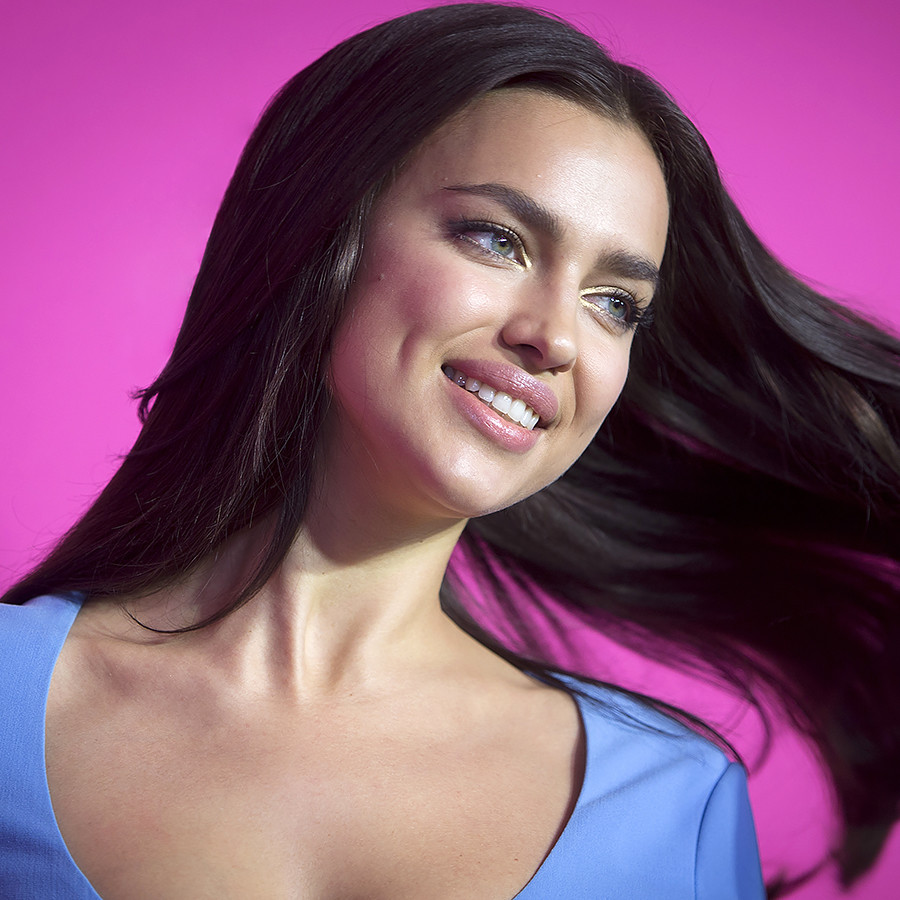 Reuters
Until she became world famous at 17, Irina Shayk (real last name Shaykhlislamova) grew her own potatoes and cucumbers near Chelyabinsk, a city in the Urals that is populated primarily with metallurgists and tough men. It seems that such simple and nearly free life hacks are alive and well for many women in the Urals. Instead of spa treatments, they use traditional Russian baths. Irina found one in New York and goes there every two weeks in order to, as she puts it, "remove excess liquid from the organism and free it of toxins."
Every morning, Irina drinks lots of water and avoids coffee, opting instead for energizing celery and parsley juice. She always bathes in cold water. "And if I did not sleep well during the night," she explains, "I press ice cubes to the area under my eyes – that is how the blueness disappears and the skin visually becomes denser." She swears by fish oil, which she believes is the most useful dietary supplement for maintaining one's beauty. Fortunately, fish oil has long been available in capsule form, so you don't have to drink it. Her favorite sport is jujitsu.
But Shayk believes one's overall mood is more important than various beauty procedures. "I always say that you need to wake up in the morning and begin with a blank slate. You need to look at yourself in the mirror and tell yourself that you are wonderful the way you are," she says. "And then go read some books," she adds.
Ksenya Sobchak: Mix creams and powders and do not eat anything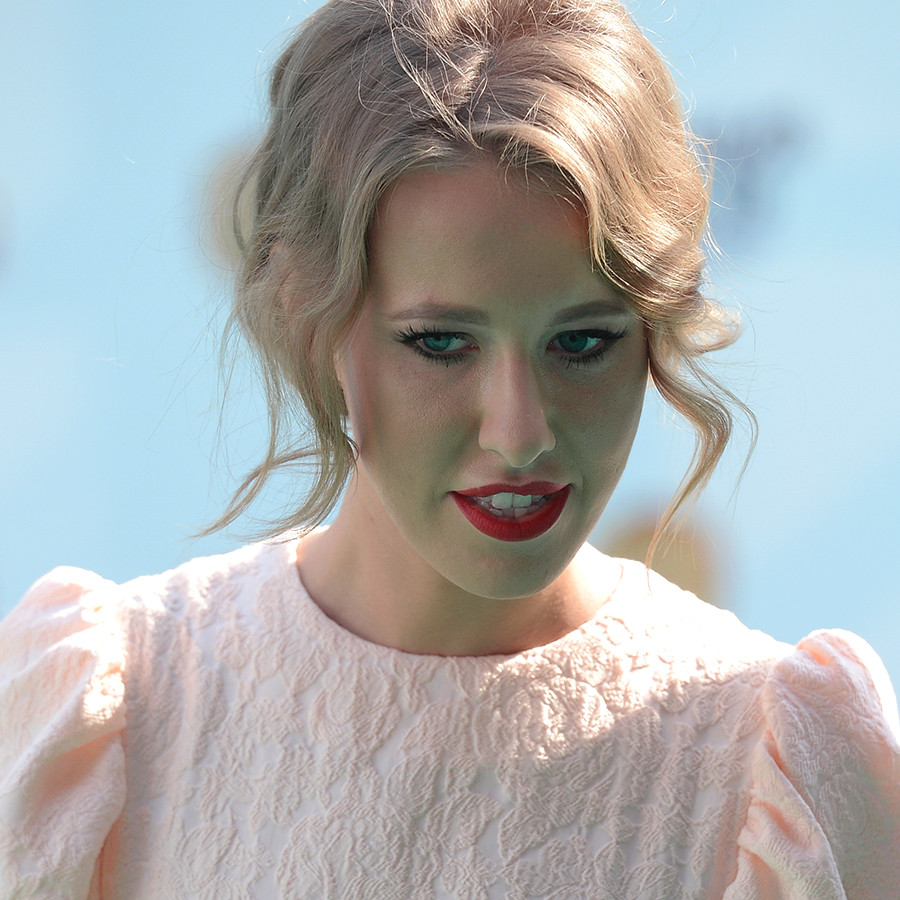 Ramil Sitdikov/RIA Novosti
Ksenya Sobchak, a journalist and the editor-in-chief of L'Officiel Russia, recently announced that she plans to run for president in 2018. She also revealed the "horrible mystery" of a long-lasting tan.
"Your tan will last forever if you give your skin pure Vitamin C," she says. "The problem is that in Vitamin C creams do not preserve its qualities. It only works as disposable serum or as a powder. In the end, I buy powdered vitamin and mix it with cream. It turns out great."
Sobchak also buys castor oil, which is inexpensive and sold in pharmacies and brushes it on her eyelashes once a week before going to bed. She is convinced that there is nothing better for maintaining smooth and silky skin.
Her diet is very strict. She eats whatever she wants but only during the first half of the day. She also fasts once a week. "On fasting days you must eat only green apples and drink kefir. This is good not only for the figure but also for your health. After fasting, I feel 18 years old."
Renata Litvinova: Alcohol in the blood and on the head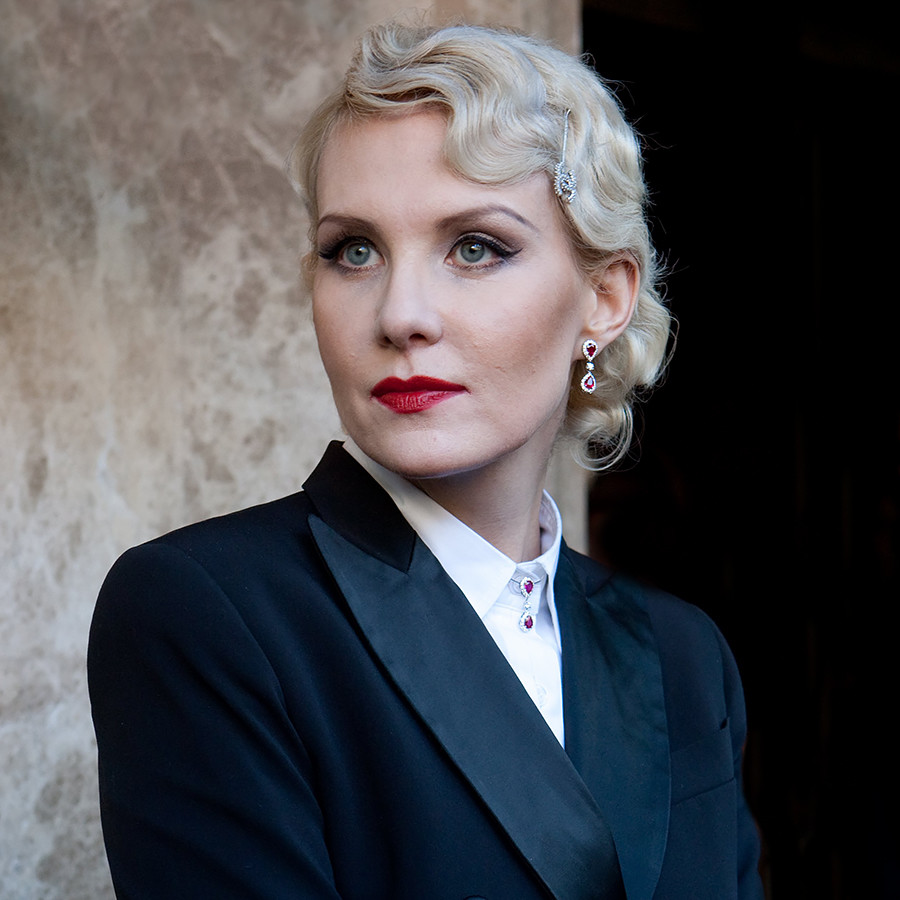 Anton Belitsky/Global Look Press
It's not just for great roles that Litvinova is called the diva of Russian cinema. The 50-year-old actress believes that the whole idea of endlessly caring for one's appearance has outlived its use. She looks as if she has had plastic surgery but maintains she has never even had Botox. Here's what she does instead.
"I no longer bleach my hair. Once a week I rub burr oil with egg yolk and cognac into my hair," she says. "I also do a body scrub by myself – I mix sea salt with argan oil."
She says exercise is good for speeding up the metabolism but that you do not need to go overboard. She advises 40 minutes on the treadmill. The actress avoids flour, along with fried food and dairy products. And every once in a while she goes on an alcohol diet in which, for several days straight, she drinks white wine, eats seasoned cheese and consumes nothing else. She claims the wine cleans out the blood vessels, normalizes cardiovascular functions and reduces nervousness. She says the cheese improves her vision and makes her skin smooth. Summing up her opinions on the matter, she says "life is so horrible [the actress lives in St. Petersburg] that I just don't understand people who don't drink."
If using any of Russia Beyond's content, partly or in full, always provide an active hyperlink to the original material.