Urals man facing hefty fine for sticking GPS on his cow: He says it's udder nonsense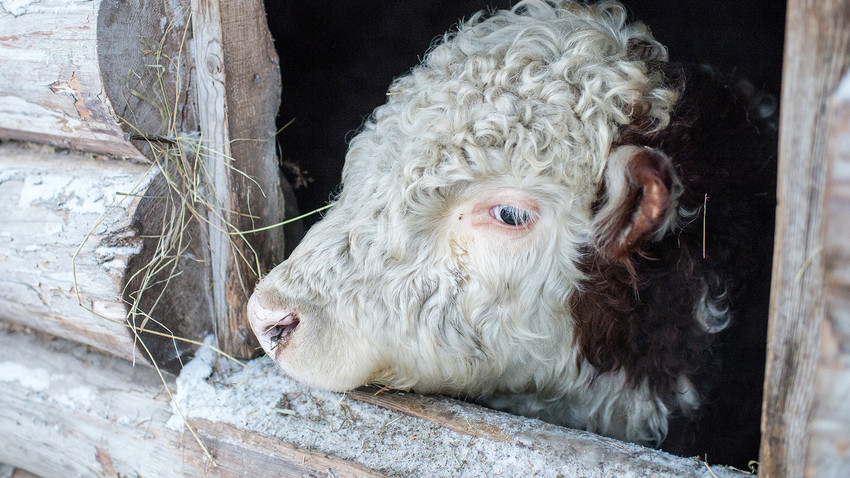 Yevgeny Vasiliev was harnessing simple Chinese tech to track his calf, but Russia's security services have accused him of spying and are not amoosed.
Yevgeny Vasiliev, a father of four, lives in the village of Lopatki in the Kurgan Region (2,000 km east of Moscow). This year, the 39-year-old ordered something using China's AliExpress that would dramatically change his life – although not in the way he anticipated.
For many years he's suffered from asthma and has struggled to carry out his daily tasks, like looking after his young calf. So, thinking outside the box, he bought a GPS tracker from China and attached it to the calf's head so he could trace the animal, as opposed to searching for him outside. The device only cost 390 rubles ($6.50) and according to the website's poor Russian translation, it's can be used for tracking down animals, people, and cars.
Vasiliev had no idea he was buying something illegal – but the security services came after him. They asked him what he was doing with it. "They watched my house, my calf, and took my GPS tracker away," he says.
According to Russian law, such a device is illegal as it falls under "special technical equipment for sourcing unofficial information." The unfortunate man is now awaiting his court hearing, and he has no money for a lawyer. If found guilty, he could face a fine of 200,000 rubles ($3,391).
Vasiliev said he's been accused of trying to wiretap someone: "But who can I wiretap in the village? The device is not like the tiny things you see on TV, it's the size of a matchbox," he told Znak.com.
If using any of Russia Beyond's content, partly or in full, always provide an active hyperlink to the original material.