Putin warns Russians that their biomaterial is being collected - why?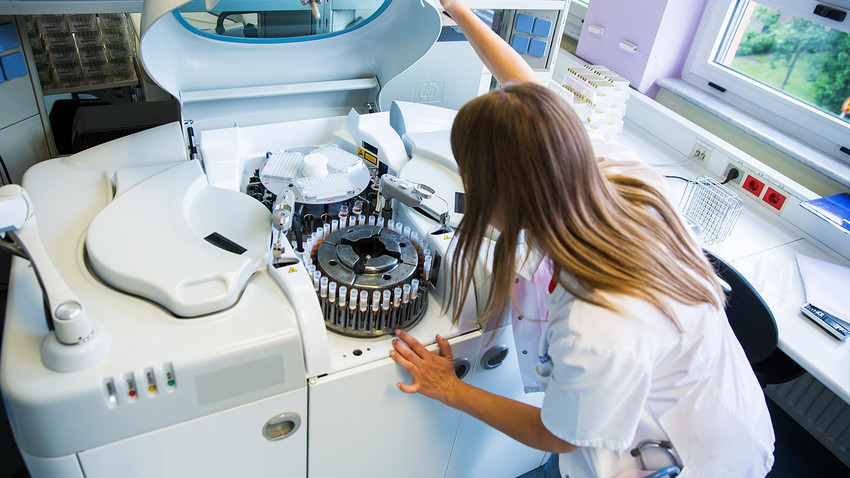 Who needs Russians' biodata?
Getty Images
Experts say foreigners are gathering biodata from Russian ethnic groups.
Russian President Vladimir Putin stated on Oct. 30 that he was curious why foreigners have been collecting what he described as "Russians' biological material."
"Do you know that biological material is being collected all over the country? The material belongs to different ethnic groups and people who reside in different geographic parts of Russia. The question is why this is being done," he said at a Council for Human Rights meeting.
According to his spokesman Dmitry Peskov, this information was received from Russia's special services. "It's true that some emissaries - representatives of NGOs and other entities - conduct such activity," he said, and added that "such incidents have been put on record and the special services and, naturally, the president, do have such information."
Who needs Russians' biodata?
Russian senator Franz Klintsevich assumed that Western intelligence services do it to create biological weapons against members of different Russian ethnic groups, but Russian scientists find this version unlikely.
According to the head of Genotek, Valery Ilyinsky, collecting Russians' biomaterial is required for the study of genetic diversity of ethnic groups.
"As far as I know, there are two centers in our country, one in Moscow, another one in St. Petersburg, which collect biomaterials of different folks of Russia and send the info to their colleges in the U.S.," he told RIA Novosti.
"The main goal of this research, according to publications in recent years, is to study the genetic diversity of different ethnicities in Russia, to search for differences between them, including diseases that strike them, and to describe these distinguishing factors," he said.
In the summer of 2017, the U.S. placed a tender on the collection 12 Ribonucleic acid (RNA) samples from Russia. The request stated that "all samples shall be collected from Russia and must be Caucasian. The Government will not consider tissue samples from Ukraine." The purpose of the tender was not mentioned.
If using any of Russia Beyond's content, partly or in full, always provide an active hyperlink to the original material.