Police find a Nile crocodile in St. Petersburg house
The Nile crocodiles usually live in Africa (no surprises here) but one was, all of a sudden, found in an ordinary St. Petersburg basement
Getty Images
Officers chanced upon giant reptile in the basement – it had been fed on mice and was kept as a pet by a historical reenactor.
On Jan. 18, 2018 several policemen were searching a big building in Peterhof (a municipal town within St. Petersburg) when they heard a loud scream – one of their colleagues had ventured into the basement: "It's a crocodile!"
Pop-eyed, they made their way downstairs and did indeed find a crocodile, alive and kicking. It was scuttling around the floor, which looked like some sort of basin. One of the officers snapped the beast before reporting the incident to HQ.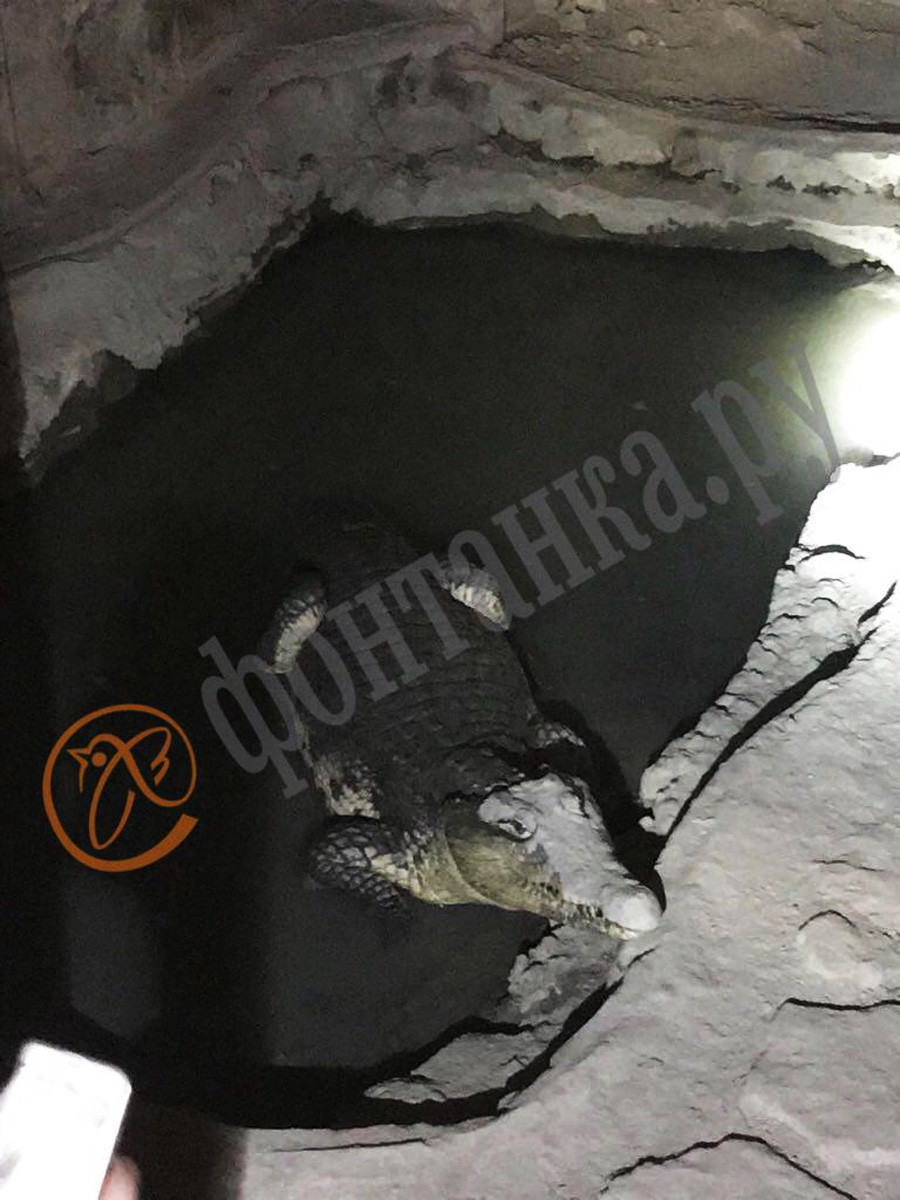 According to the local Fontanka newspaper, the policemen immediately asked the building's owner: "What's that?!" (most likely, adding some words that can't be quoted here). The owner, historical reenactor Pavel Baranenko, answered calmly: "It's a Nile crocodile."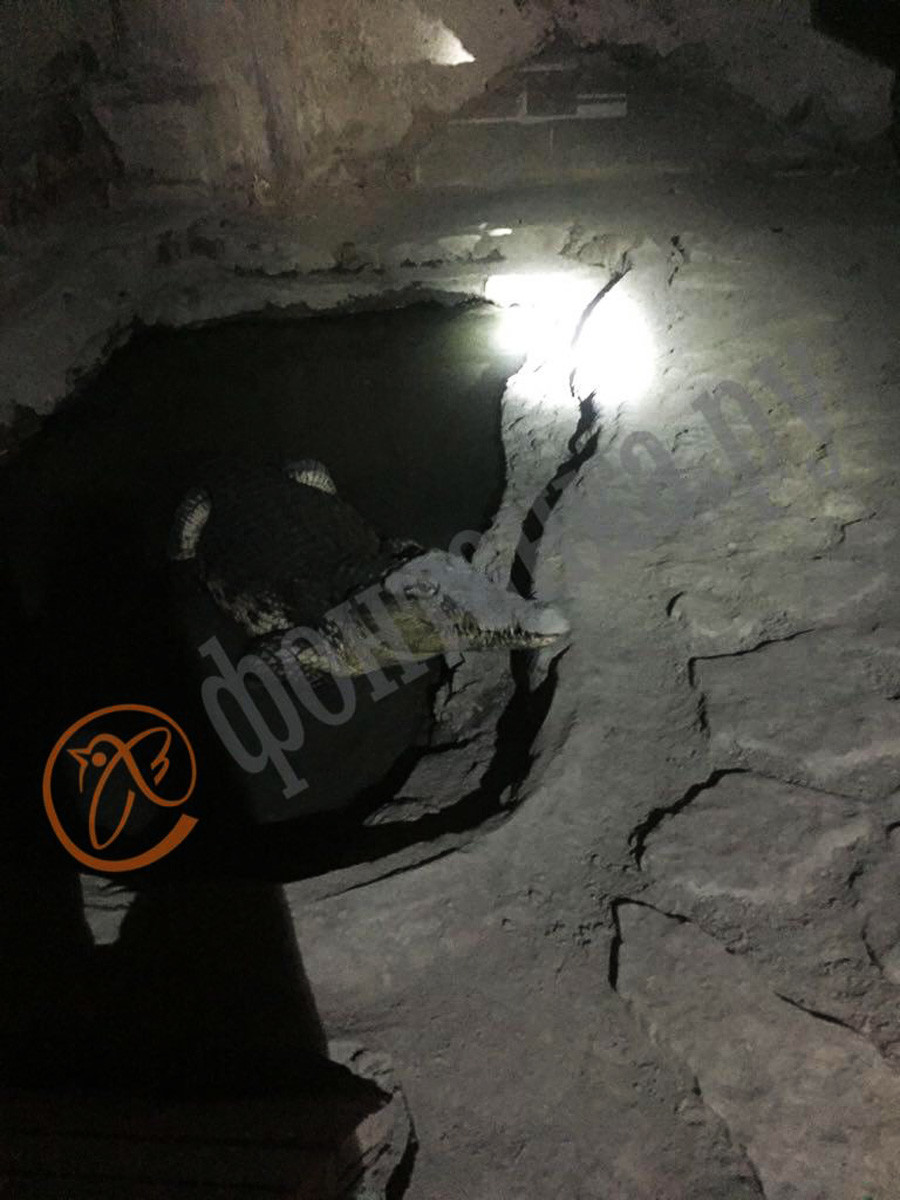 The reptile was living some kind of a "pool" - an unpleasant hole in the basement floor.
Fontanka.ru
It turned out Baranenko had been keeping the crocodile as a pet for 10 years (though it remains unclear where he found the reptile), keeping it in the basement and feeding it mice. This is obviously illegal – imagine if the croc had escaped and terrorized the public. A fleshy human would probably look rather appetizing after tiny mice.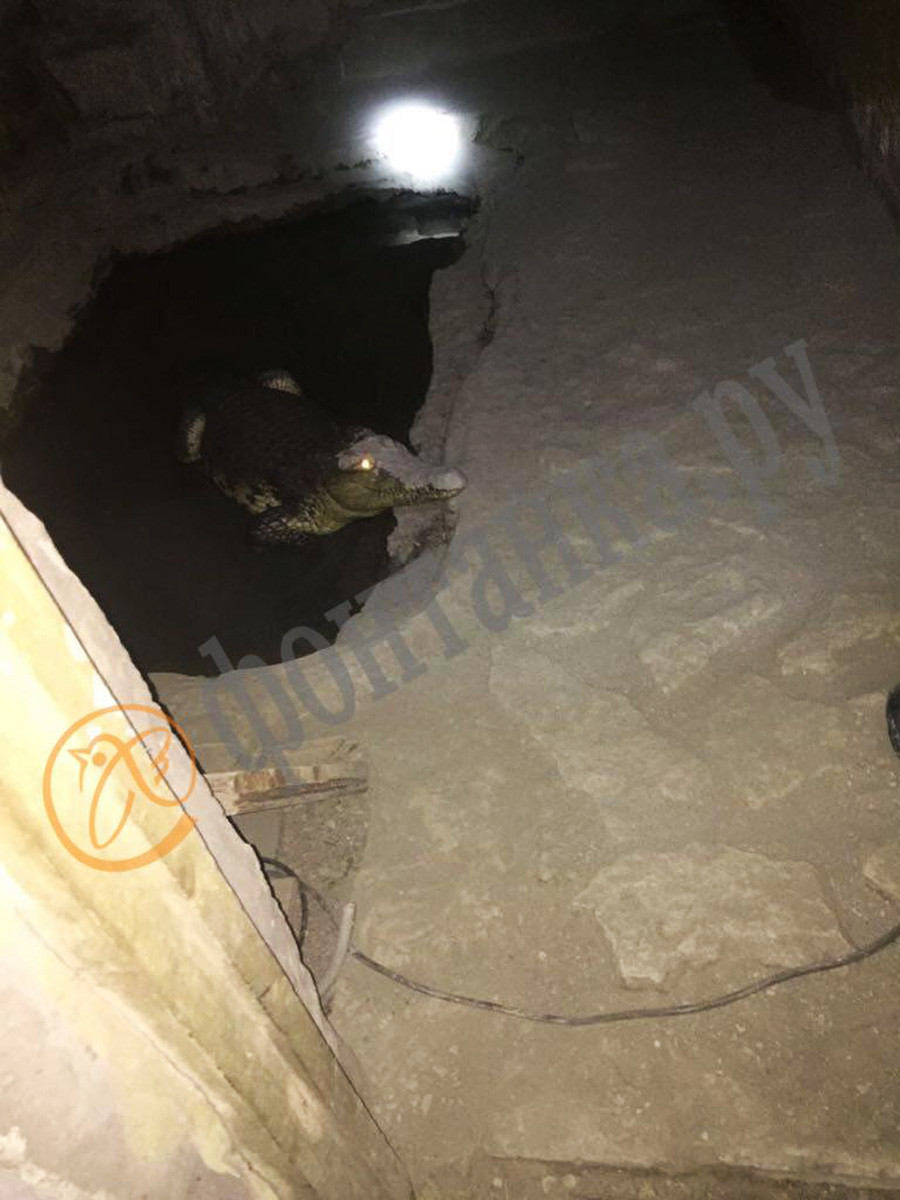 As you can see in these pictures, even the brave Russian policemen were not eager to get close to the crocodile.
Fontanka.ru
It's not the only problem Baranenko faces: The police also found illegal weaponry including a mine, ammunition, and other "toys." It looks like he might be recreating the poor existence of the crocodile soon, locked in the basement of a Russian prison.
If you think this kind of thing is rare in Russia, you're totally mistaken. Read our story about a soldier torched an armed vehicle while trying to cook some food.
If using any of Russia Beyond's content, partly or in full, always provide an active hyperlink to the original material.