Inked up: 22 Russian themed tattoos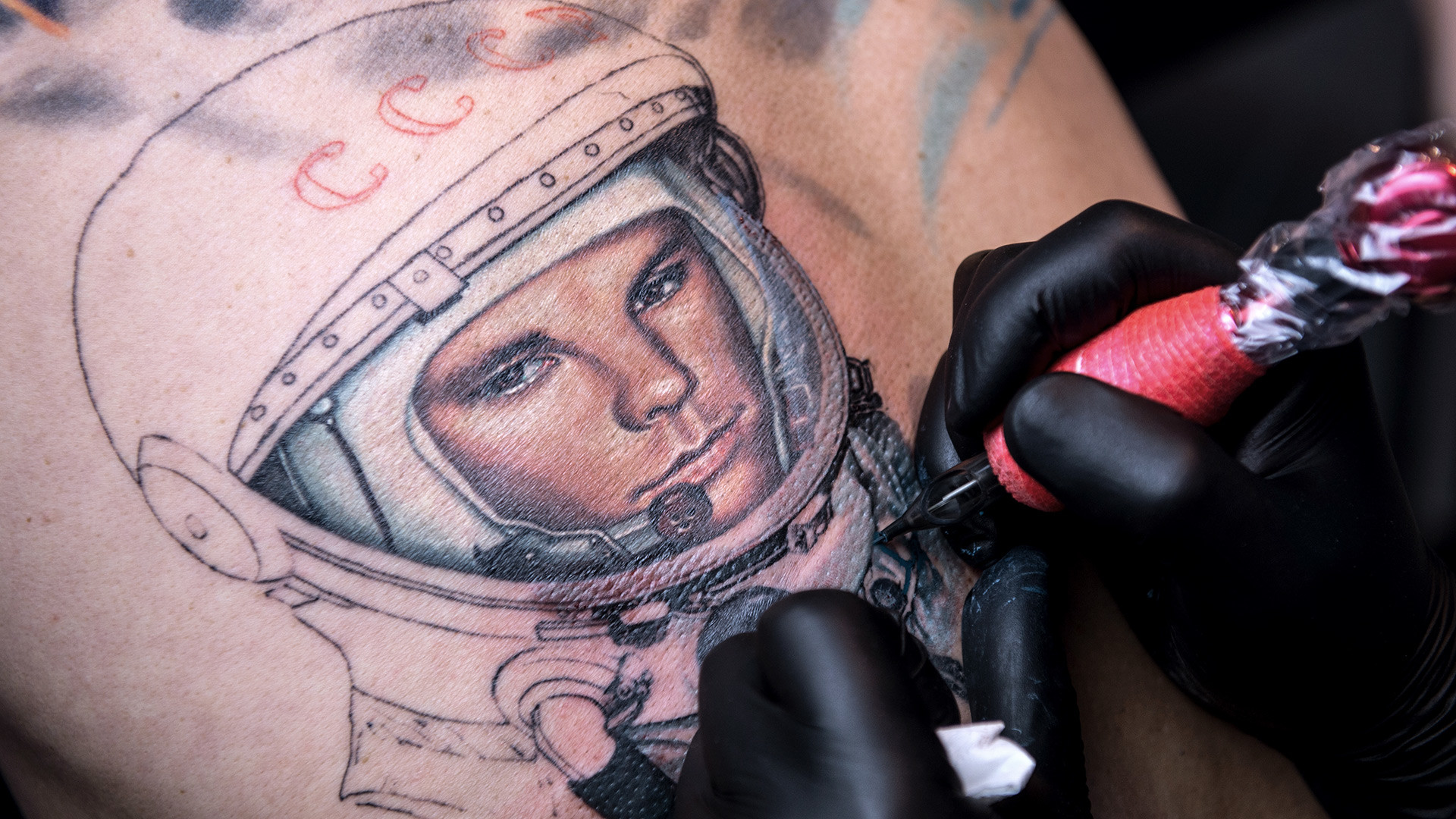 Soviet leaders, cartoon characters, and Slavic warriors make for great tattoo ideas for hardcore Russians.
1. "Just a tattoo of a marathoner on Gran Canaria Island. The guy is Spanish," wrote rising Russian YouTube star Yuri Dud. A matryoshka doll inked next to St. Basil's looks very Russian indeed.
2. Here's a tattoo featuring a statue of Yuri Dolgoruky on a horse next to the Moscow Kremlin's Spasskaya Tower, as well as the Russian capital's coat of arms. It's a striking combination.
3. The traditional Khokhloma pattern is a popular choice of tattoo in Russia, probably even more so than famous landmarks. The bright colors and vivid flowers will light up any body.
4. What's more Russian than a Khokhloma tattoo? An angry Khokhloma bear, of course.
5. Or an ancient Slavic warrior for that matter…
6. Tougher than tough? Some really take it to the extreme.
7. Consider replacing an aggressive bear with a firebird – a magical creature appearing in the Slavic folklore – for a more subtle effect.
8. Soviet toys inspire tattoo artists, too. This particular one is an iconic roly-poly doll popular in the USSR with an inscription saying "Mother Russia."
9. Iconic Soviet cartoons are another theme for body art. Check out this version of "Tom and Jerry."
10. A big, tough bunny...or is it a hare?
11. The hare's archenemy is the wolf. Hoooowww!
12. Here's another depiction of the sneaky beast.
13. A variation of the Nu, Pogodi wolf which featured in the Once Upon a Dog Soviet cartoon.
14. Winnie the Pooh is no match for his Soviet counterpart.
15. Misha, the 1980 Olympic mascot of 1980, may look soft and cuddly, but we guarantee some of the men sporting the tattoo aren't.
16. It's soft and furry, and it's pumping iron.
17. Here's Misha on a bed or roses.
18. The leader of the Russian Revolution Vladimir Lenin is recurring theme on the tattoo scene.
19. Here he is again. Perhaps this is his girlfriend?
20. Politics is fun, but some just don't connect. Many really scratch beyond the surface to come up with an original idea for a tattoo. Only a diehard chocoholic could have sacrificed his forearm for a tattoo like this.
21. Football clubs and other sports teams are a huge inspiration for fans of tattoos, but don't set foot on this turf unless you're in the gang.
22. Can you guess what football club this guy supports?
See even more Russian themed tattoos here.
If using any of Russia Beyond's content, partly or in full, always provide an active hyperlink to the original material.