How the Soviet Union slammed America's faults and shortcomings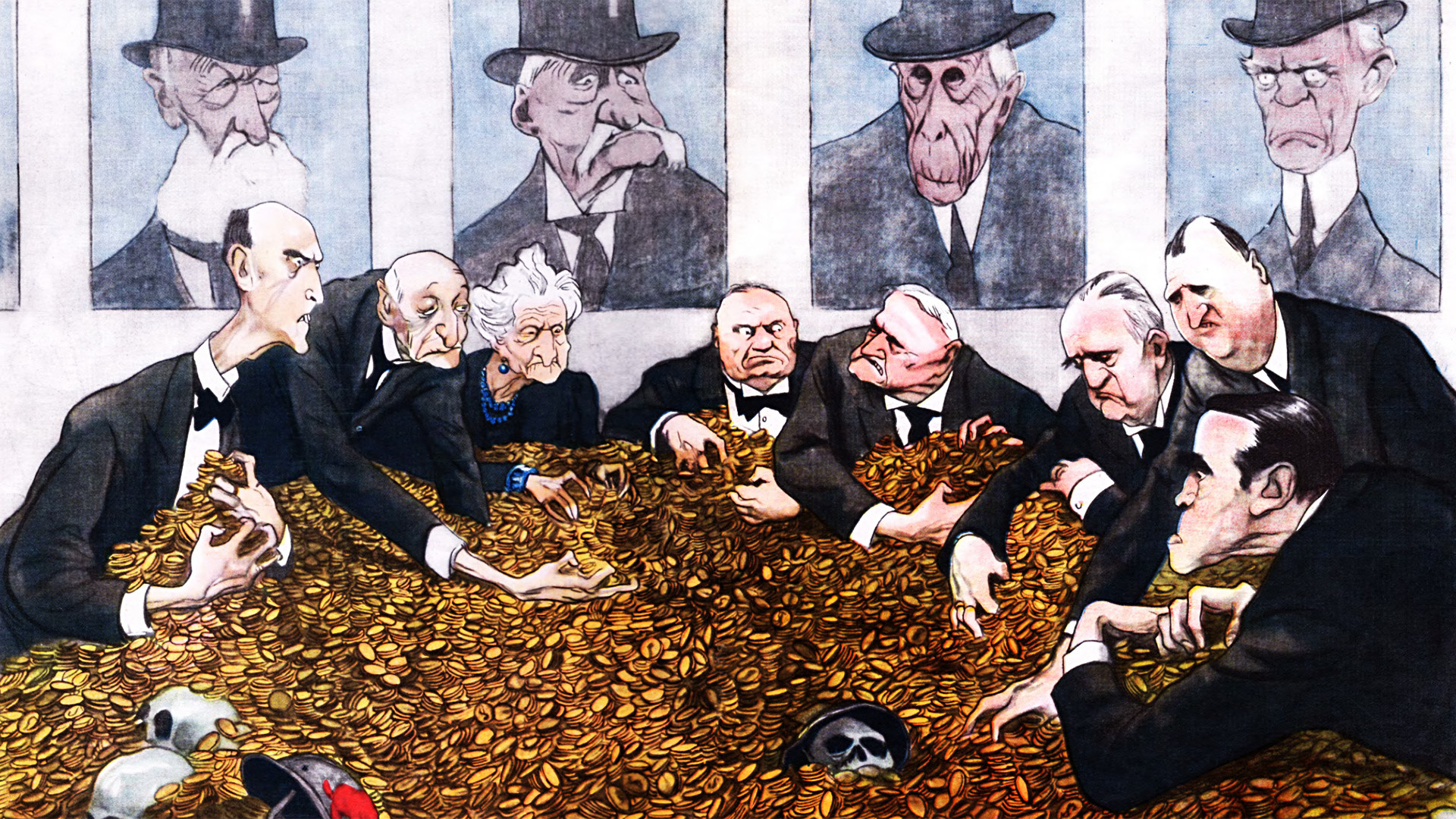 Crocodile, 1956, №15
For decades the USSR's satire magazine 'Crocodile' poked fun at the dark and unsavory side of Western capitalism. Take a look at these jibes.
1. Unemployment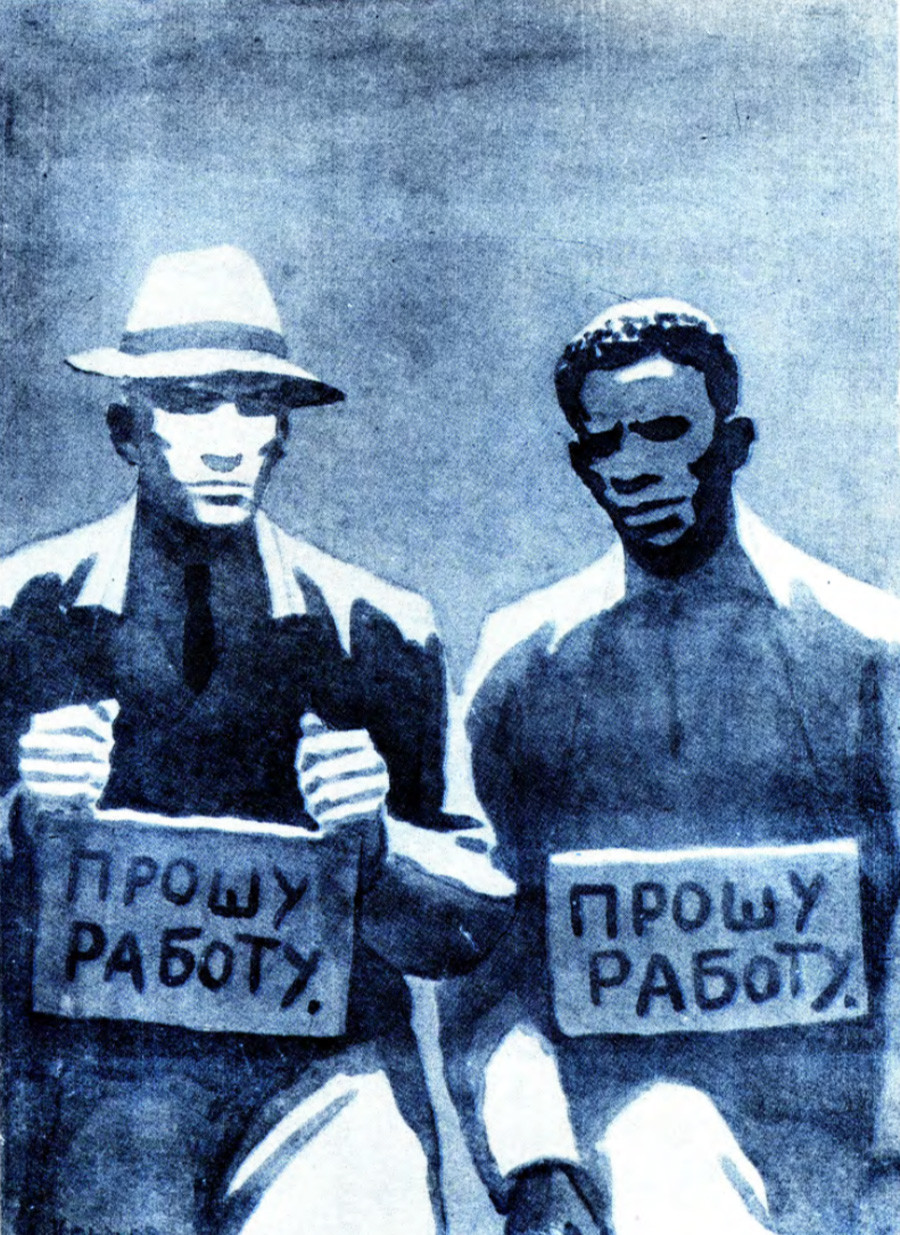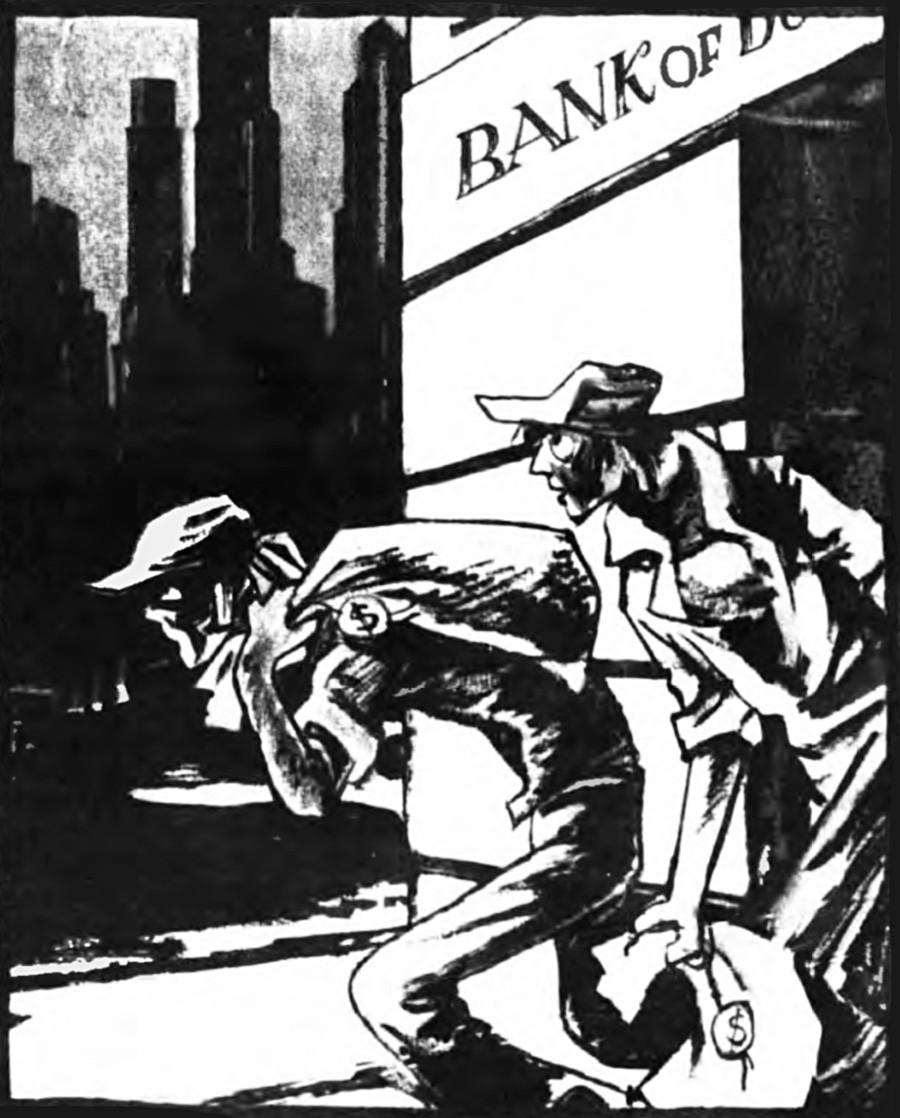 "They have found a job."
Crocodile, 1979, №22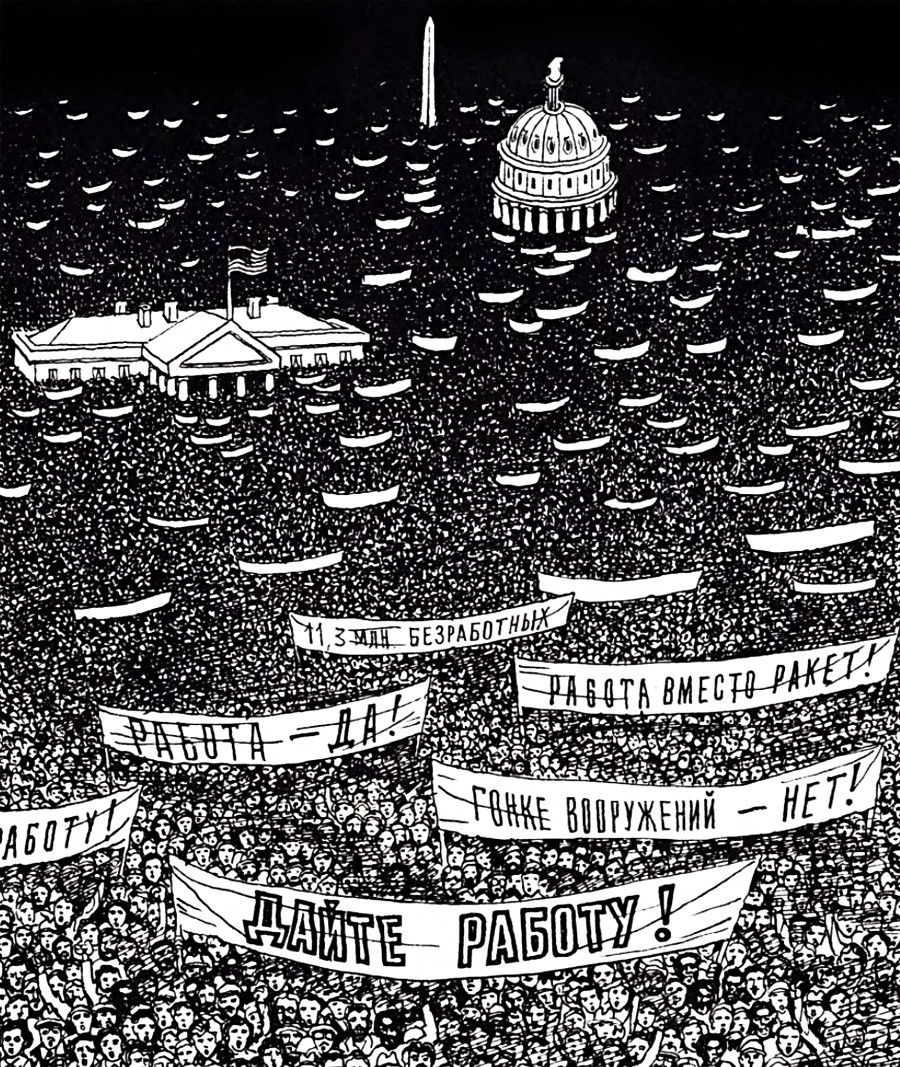 Unemployment… has overrun its banks. U.S. unemployment reaches its highest level in 40 years. "11.3 million unemployed; YES to jobs! Jobs instead of missiles! No to the Arms Race! Give us jobs!"
Crocodile, 1985, №35
2. Morals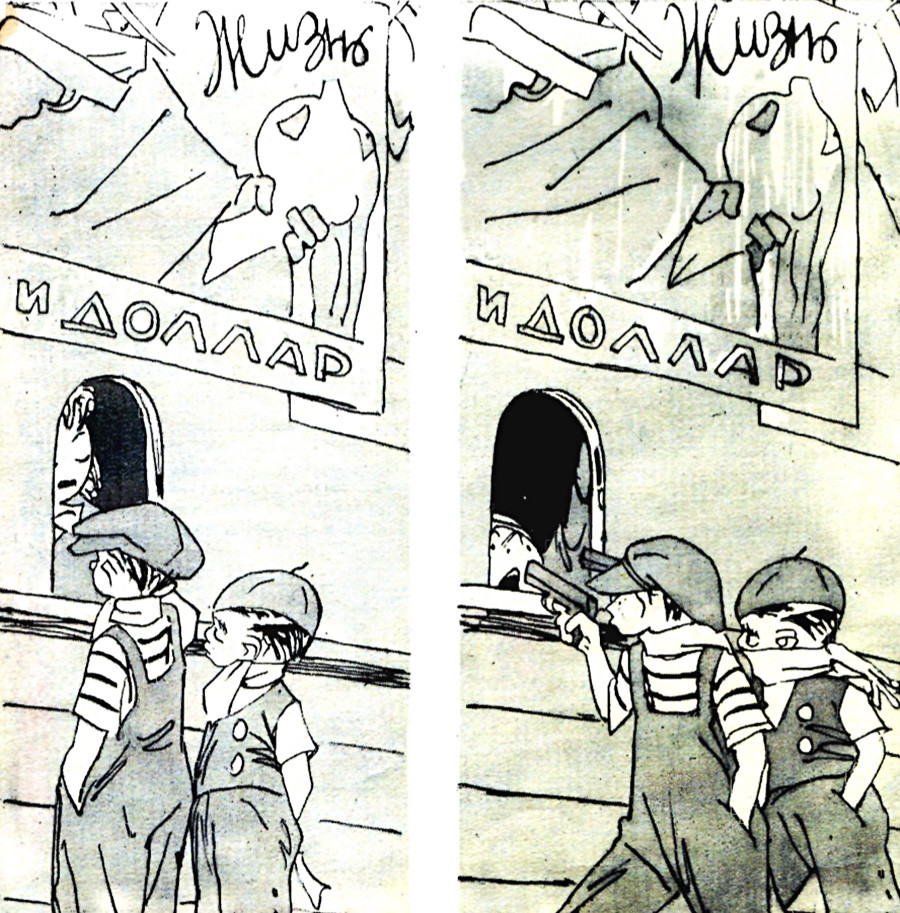 Upbringing, the Hollywood way. The movie is called Life and Dollar. "Before the movie: Two tickets, please!" "After the movie: Hands up!"
Crocodile, 1951, №02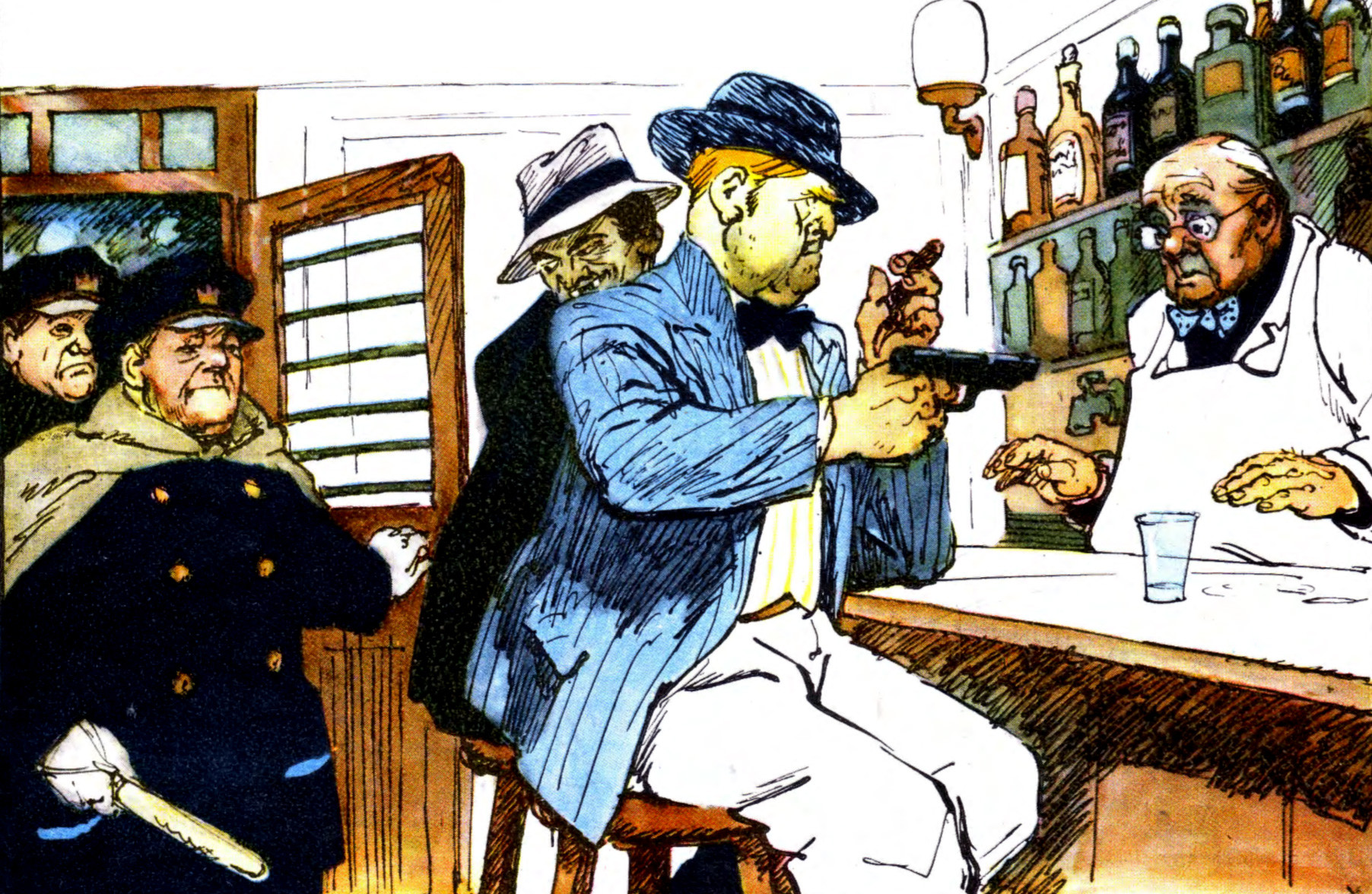 American morals. "Money on the counter! We have to settle accounts with the police right now!"
Crocodile, 1952, №01
3. Propaganda in the media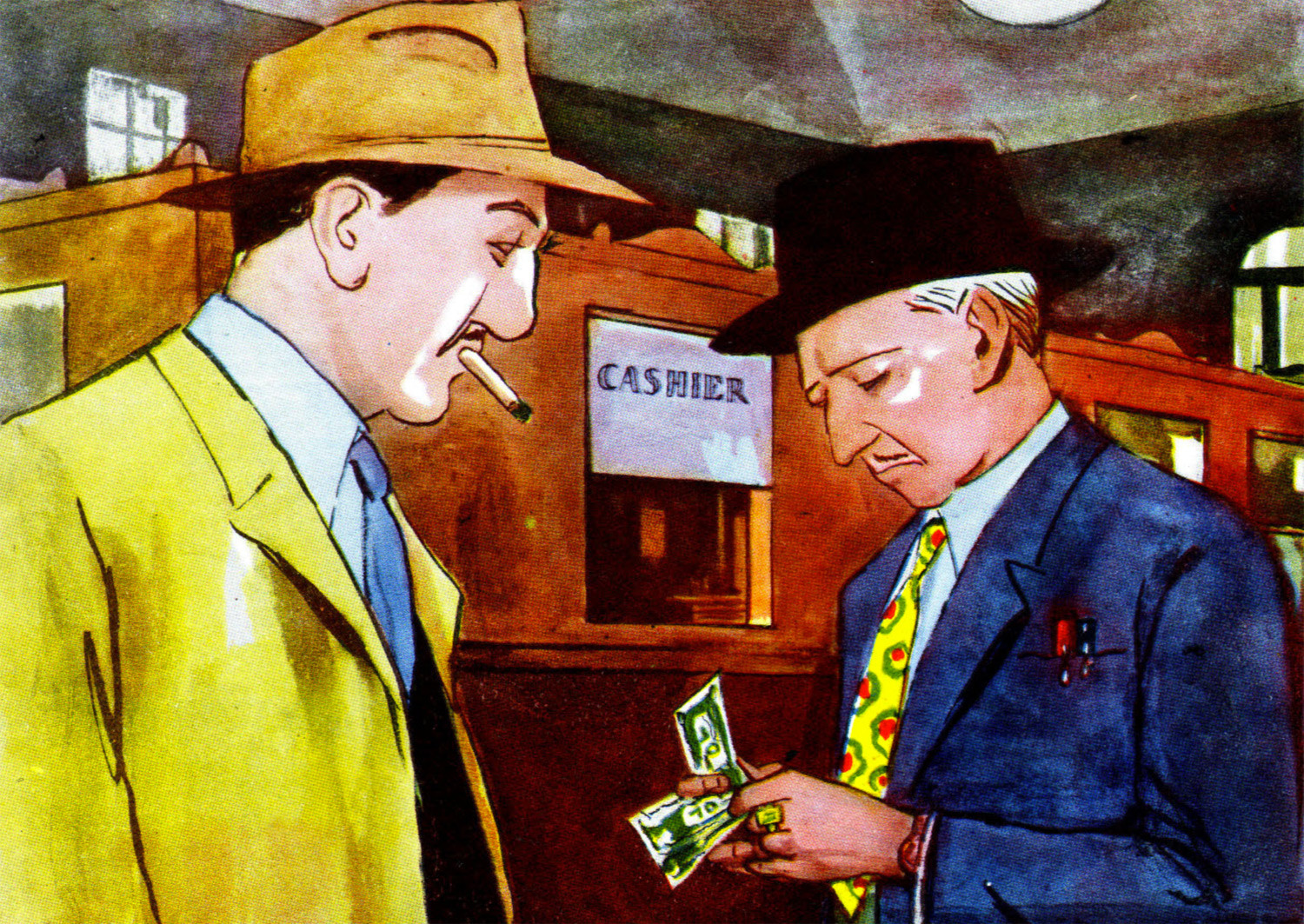 In the editorial office of Voice of America: "Jack, it looks like they take your fake news at face value."
Crocodile, 1954, №13
4. Crime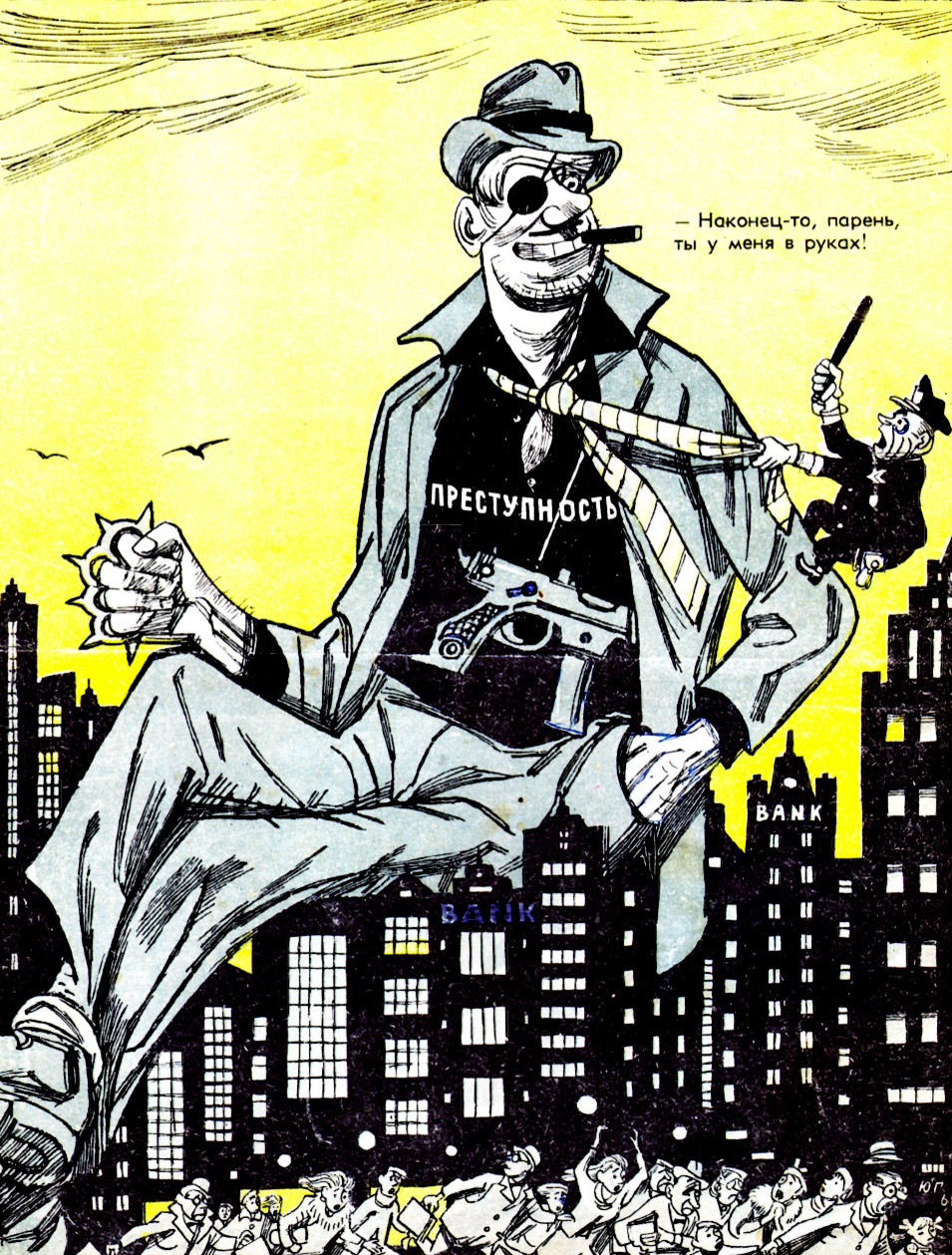 A policeman says to Criminality: "At last, lad, you are in my hands."
Crocodile, 1969, №01
5. Predatory foreign policy and aggressiveness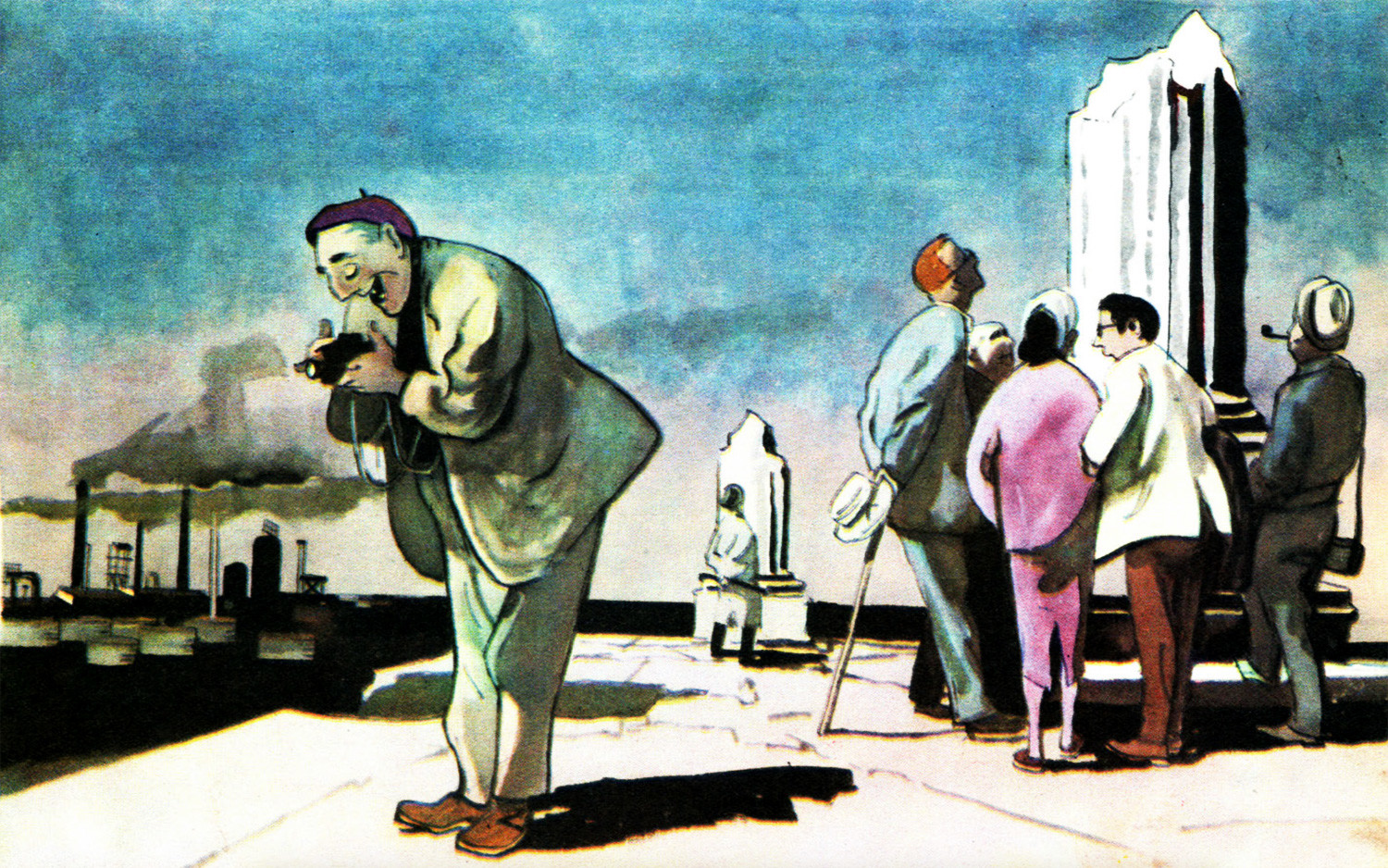 An American tourist in Europe says: "I am more interested in intact objects."
Crocodile, 1955, №02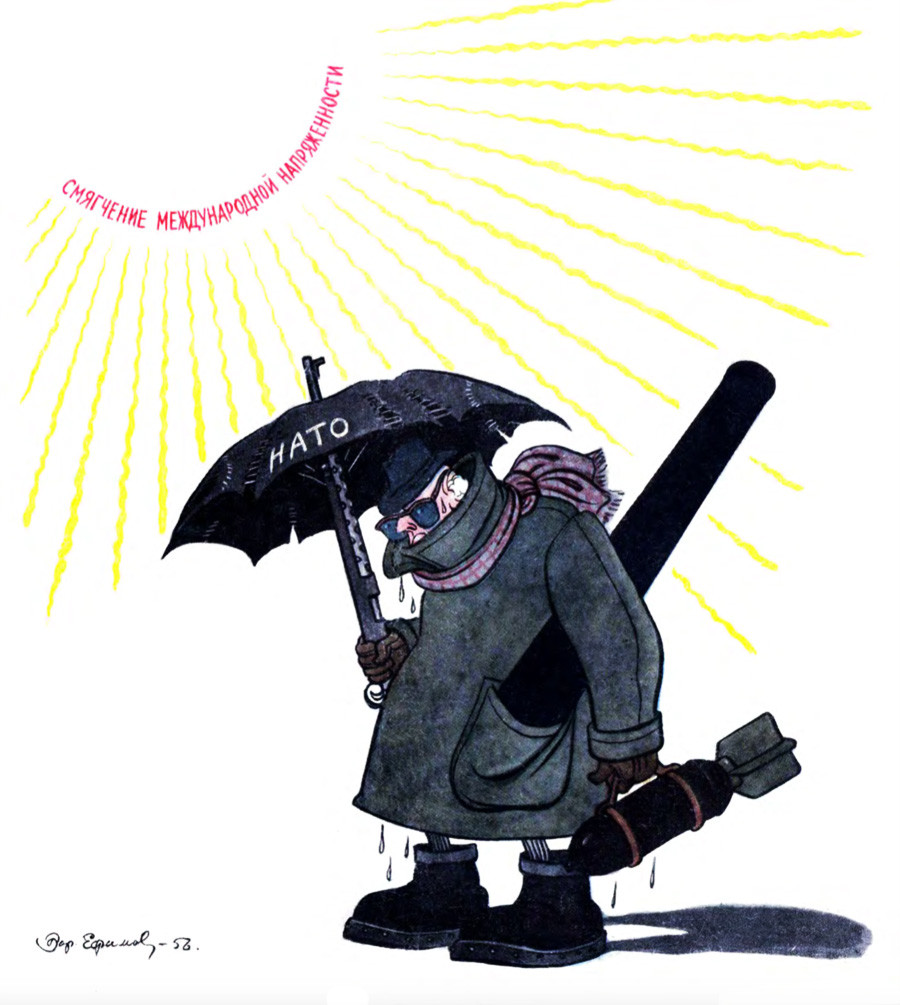 Easing of international tensions. "NATO - the outfit is out of style."
Crocodile, 1956, №15
6. Excessive military expenses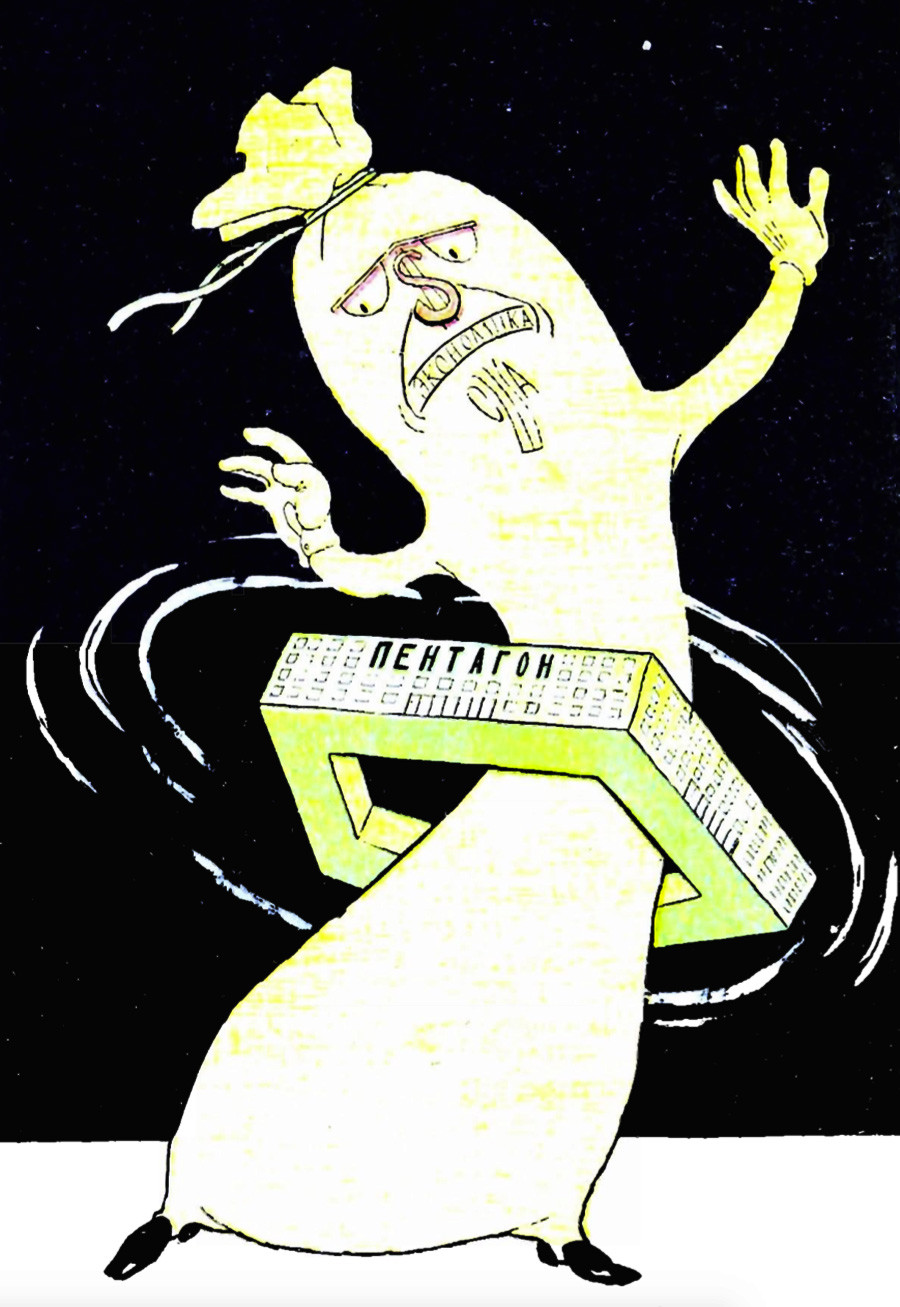 U.S. Economy says: "It seems I lose too much weight because of this [Pentagon] hula hoop."
Crocodile, 1972, №01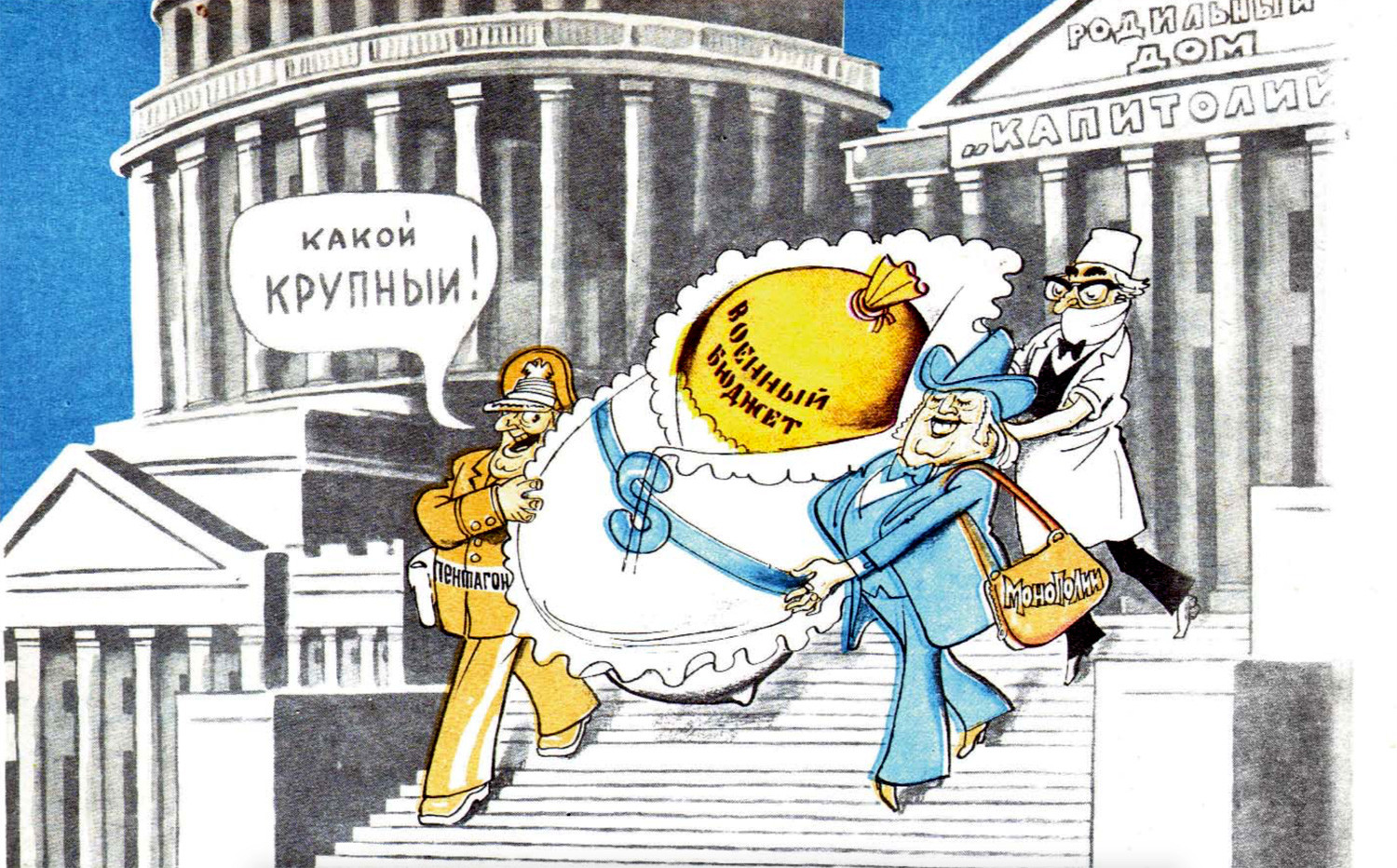 'The Capitol' is a birthing center; Pentagon and Monopolies have a child, military budget. "So huge!" the Pentagon says.
Crocodile, 1976, №10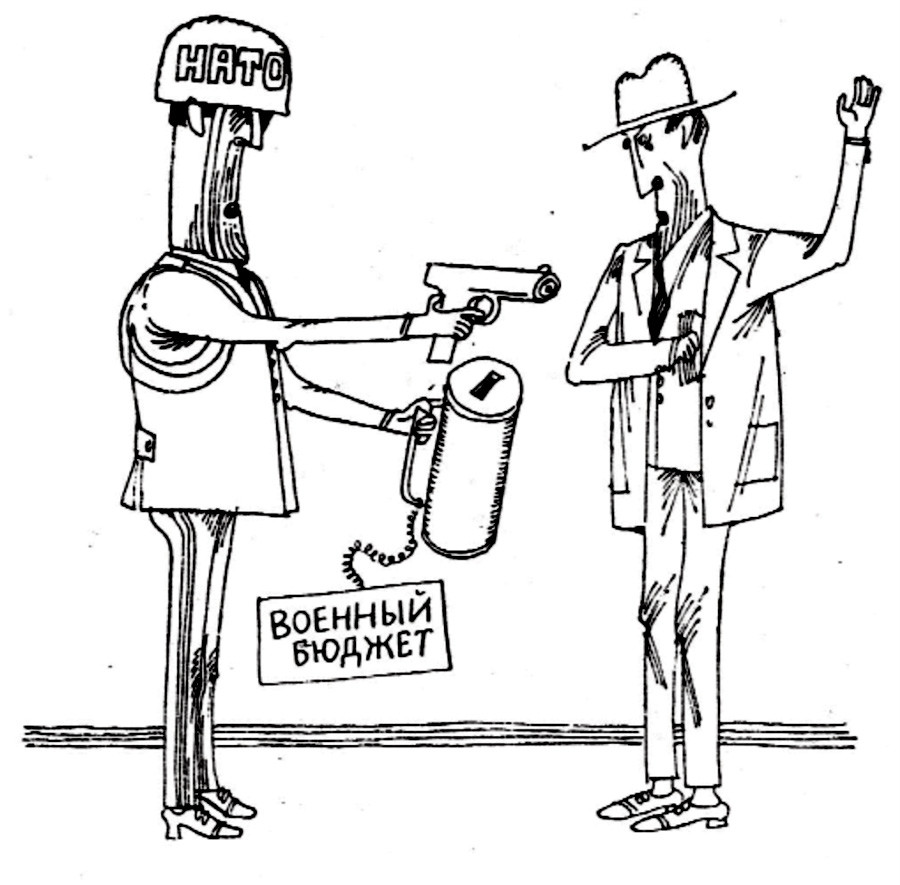 NATO, holding military budget: "Pay up, the Soviet menace threatens you."
Crocodile, 1977, №05
7. Shrinking welfare state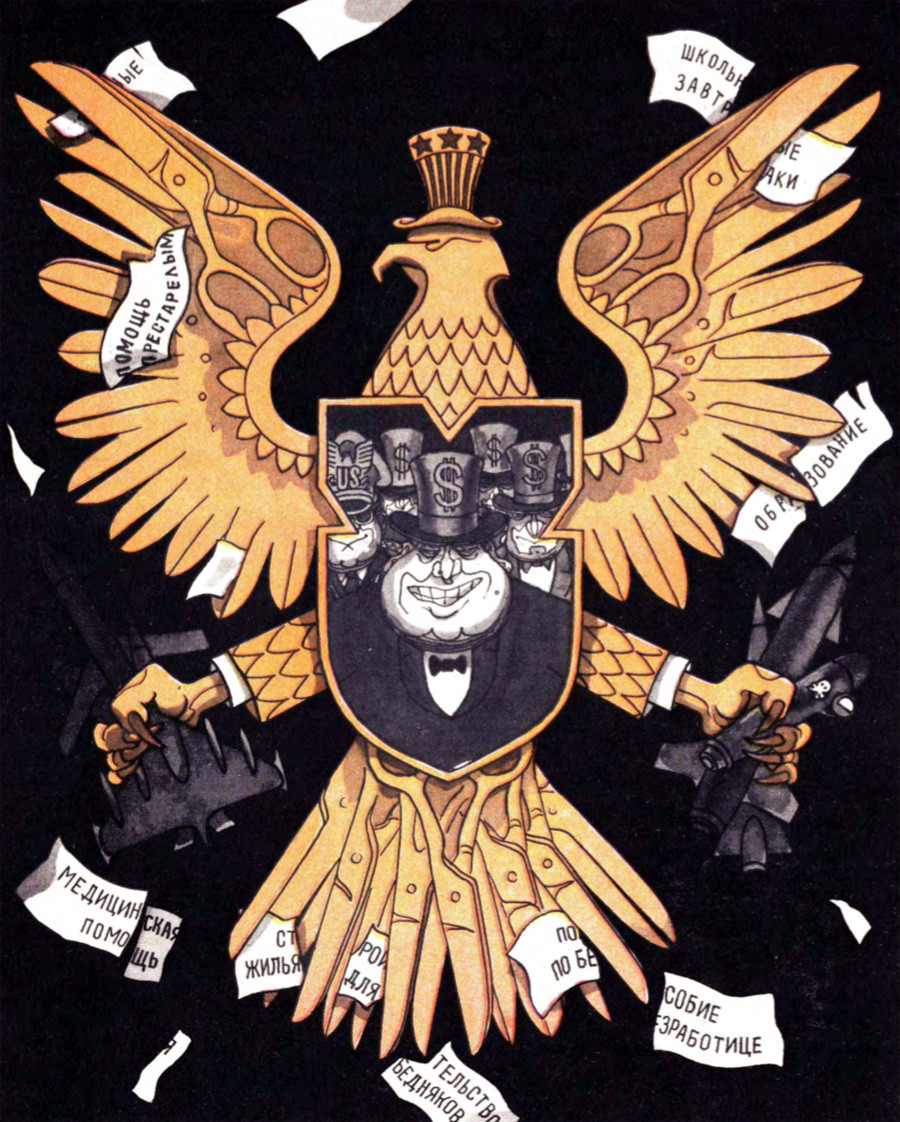 'Reaganomics' in action. "Assistance to the elderly;" "School breakfasts;" "Education;" "Health Care;" "Building homes for the Poor;" "Unemployment benefits" written in pieces of paper torn apart.
Crocodile, 1982, №20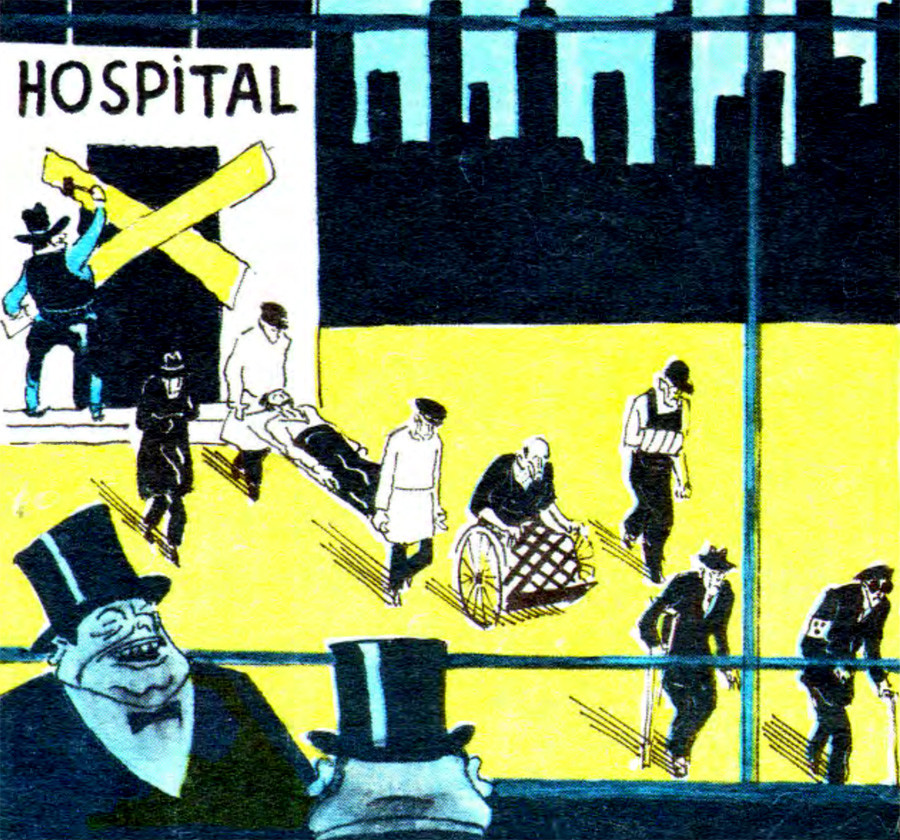 Hospital. "We have started the invigoration of our economy."
Crocodile, 1982, №01
If using any of Russia Beyond's content, partly or in full, always provide an active hyperlink to the original material.
Get the week's best stories straight to your inbox