Russian officials in recent years have been taking steps to ease the process of applying for Russian citizenship. Special status is available to former Soviet citizens, Russian speakers, investors, highly qualified professionals and talented young people. In early March, President Vladimir Putin reiterated the country's eagerness to attract talented foreigners and help them resettle. (link in Russian)
Indeed, the process of applying for Russian citizenship seems in line with requirements of Western nations. Russia is similar to Britain and the U.S. in requiring citizenship applicants to have lived on its territory for at least five years, speak the national language and know basic national history. Russia, like the U.S., now asks applicants to swear an oath of allegiance.
There are differences — some good, some bad. Russia does legally recognize dual citizenship, but requires a foreigner (with the exception of foreigners subject to special conditions and citizens of Belarus, Kazakhstan, Tajikistan and Kyrgyzstan) to renounce their existing citizenship before applying for a Russian passport. However, the applicant doesn't need to be interviewed (as in the U.S.) or be a resident for 10 years before applying (the minimum in Switzerland).
How many covet a Russian passport and why?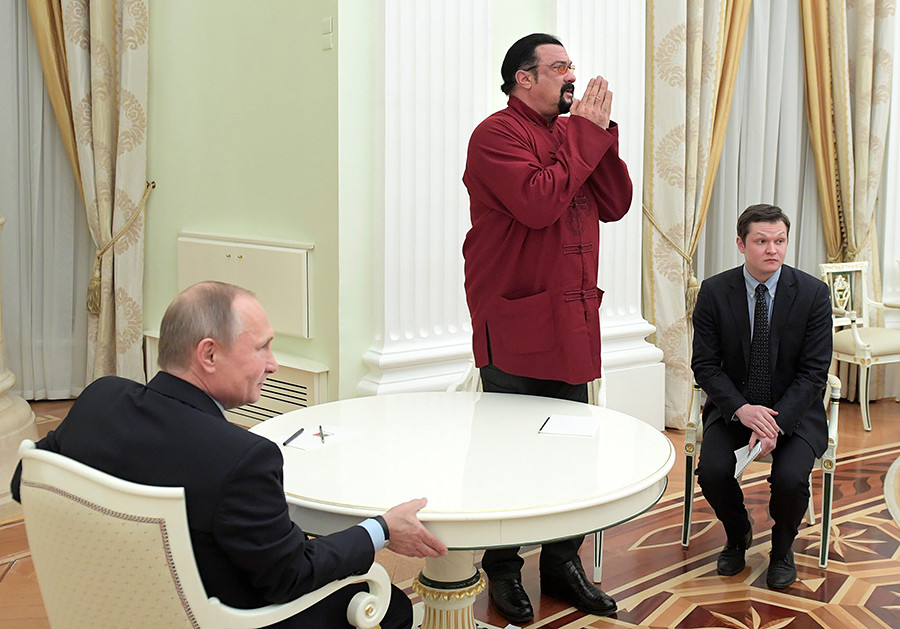 According to Russia's Ministry of Internal Affairs, as many as 265,319 foreign nationals became Russian citizens in 2017, about 22,000 people each month on average. This was a slight increase from 2016.
Over the past few years a number of international celebrities and athletes (American actor Steven Seagal and Brazilian soccer player Mario Fernandes to name two) got Russian passports. Some did it out of pure love for Russia, while others sought fresh career opportunities. That seems to be a popular motive for ordinary people as well.
"I chose a country where I could settle after graduating from university and apply my abilities to the fullest," a young woman from Lithuania said (link in Russian) in explaining her decision to seek Russian citizenship. "I don't find European countries attractive because of the local mentality, plus living there is quite expensive."
A woman from Ukraine who is studying Chinese also thinks Russia offers more opportunities for professional development, along with plenty of outgoing people.
"When I'm in Moscow I'm surrounded by people who are more successful, smarter and more proactive than me — this motivates me to grow. I know that I will be able to find a China-related occupation in Moscow," she said.
"I moved due to economic reasons," said another applicant (link in Russian) who left France for the town of Kungur in Russia's Perm region five years ago. "I couldn't stand France anymore. … There was no work for me; I'm a balloon pilot and there were fewer and fewer tourists in Lille, where I lived. … In Kungur, people are kinder and more active. Plus the balloon club here is livelier."
Language testing a must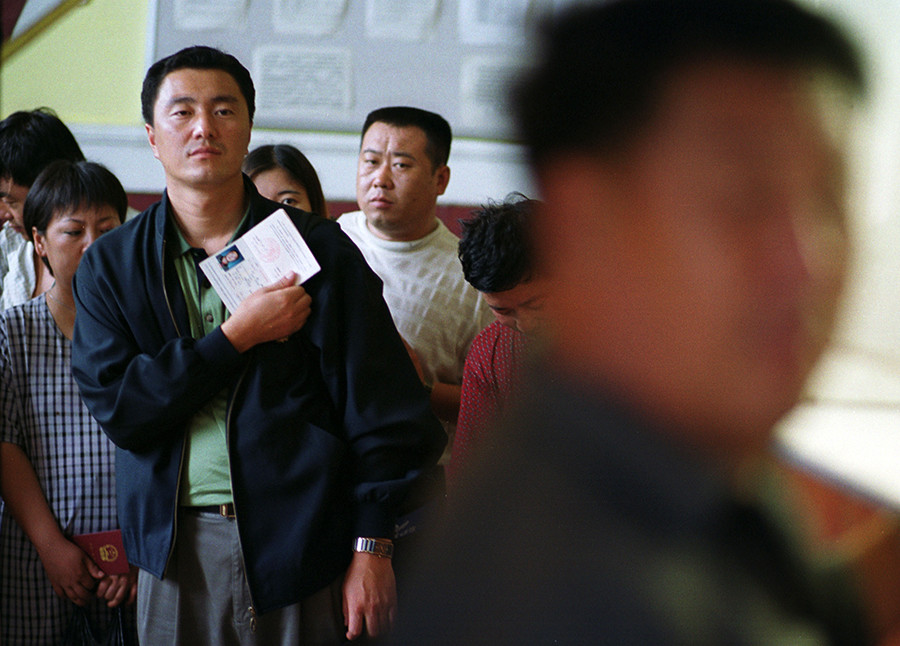 Getty Images
Before applying for Russian citizenship, a foreign national is usually required to get a temporary residency permit and then a permanent one. There are also many grounds on which one can apply for Russian citizenship, though this also means a different set of documents must be provided.
The following requirements apply for anyone seeking Russian citizenship:
- Must have resided on Russian territory for at least five years since acquiring a residency permit
- Have a legal source of income
- Renounce existing citizenship
- Have no criminal record in Russia and follow the country's laws
- Speak Russian
In addition to receiving a temporary and then permanent residency permit, one will also need to provide a medical certificate, which can only be obtained at an approved medical center.
"Legal problems might occur if some of the necessary documents do not adhere to Russian requirements, are prepared incorrectly or are simply absent," said Vladimir Starinsky, managing partner at the law firm Starinsky, Korchago and Partners. "In this case, the application will be returned and denied."
He recommends hiring specialists to handle such paperwork to avoid potential problems and save time.
To take any of the detailed exams for residency or citizenship, you'll need to pay. Initially, a temporary-residency permit requires demonstated proficiency in Russian, with knowledge of Russia's history and laws. At least five years later, a language exam for citizenship will check your Russian grammar, reading, listening comprehension, writing and speaking.
Some candidates might be exempted from such exams: citizens of Belarus, disabled people, minors, men over 65 years old and women over 60, highly qualified specialists and their families, and those who can show Russian-language proficiency.
There is an easier — and shorter — way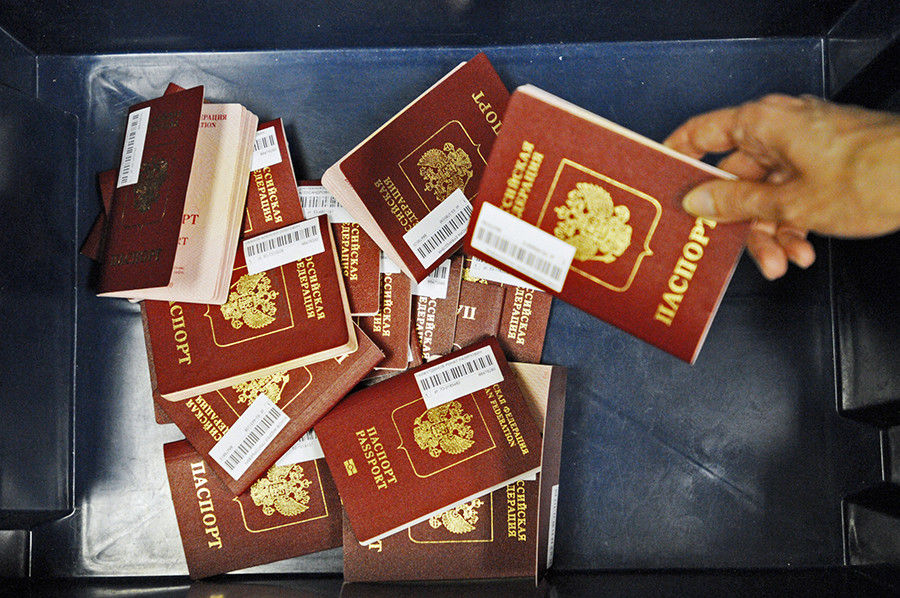 Alexei Filippov/TASS
In some cases, a foreigner seeking Russian citizenship needn't wait five years to apply. Those who fall into one of several categories can apply after just a year in Russia on a residency permit:
- Has outstanding achievements in science, technology or culture
- Holds a professional qualification that is in demand in Russia
- Received political asylum in Russia
- Is a refugee as defined by Russian law
There is also a separate, "simplified" procedure that cuts the application assessment time from one year to between three and six months for those who:
- Hold the status of "Russian speaker" (those who live abroad but speak Russian at home and want to move to Russia)
- Were born in the Soviet Union or had a Soviet passport
- Have a parent who is a citizen of Russia and is permanently living in the country
- Have been married to a Russian citizen for more than 3 years
- Have a child with Russian citizenship
- Got their professional certification in Russia and have been working in the country more than 3 years
- Have owned a business in Russia more than 3 years and have been paying taxes (not less than 1 million rubles) annually
- Are investors with a more than 10 percent stake in a Russian company with capital of at least 100 million rubles
- Are highly qualified specialists who have worked in Russia more than 3 years
Those serving in the Russian army under contract can also apply for citizenship through the newly simplified procedure. They must renounce their existing citizenship, prove their knowledge of Russian and obtain a petition from the army's leadership, but no residency permit is needed.
The legal framework and procedures undergo continual revision, so it's best to consult with the Russian embassy or consulate in your country. If you are in Russia, visit an office of the Ministry of Internal Affairs.
If switching citizenship sounds daunting, don't worry — you can still go to Russia to live for a short time. Here is everything you need to know about student visas, work visas and residency permits.
Correction: The article previously stated that Russia doesn't recognize dual citizenship. Yet the country's law does not ban it. Foreign citizens, though, are asked to renounce their existing citizenship when applying for a Russian passport (with the exception of foreigners subject to special conditions and citizens of Belarus, Kazakhstan, Tajikistan and Kyrgyzstan).
If using any of Russia Beyond's content, partly or in full, always provide an active hyperlink to the original material.