AK-47s that don't kill: 6 cases of 'Kalash' as a brand, not a rifle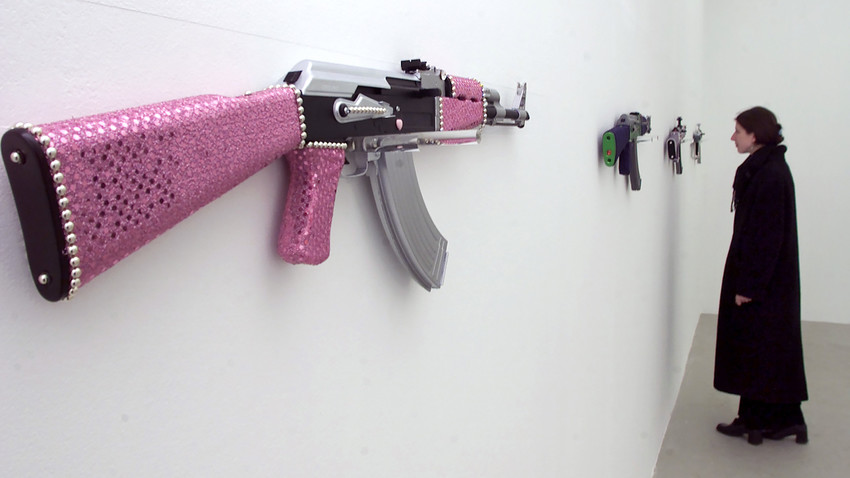 In the second half of the 20th century, the Kalashnikov became a global symbol of Russian national identity, joining St. Basil's Cathedral, Tolstoy and the matreshka doll.
Vodka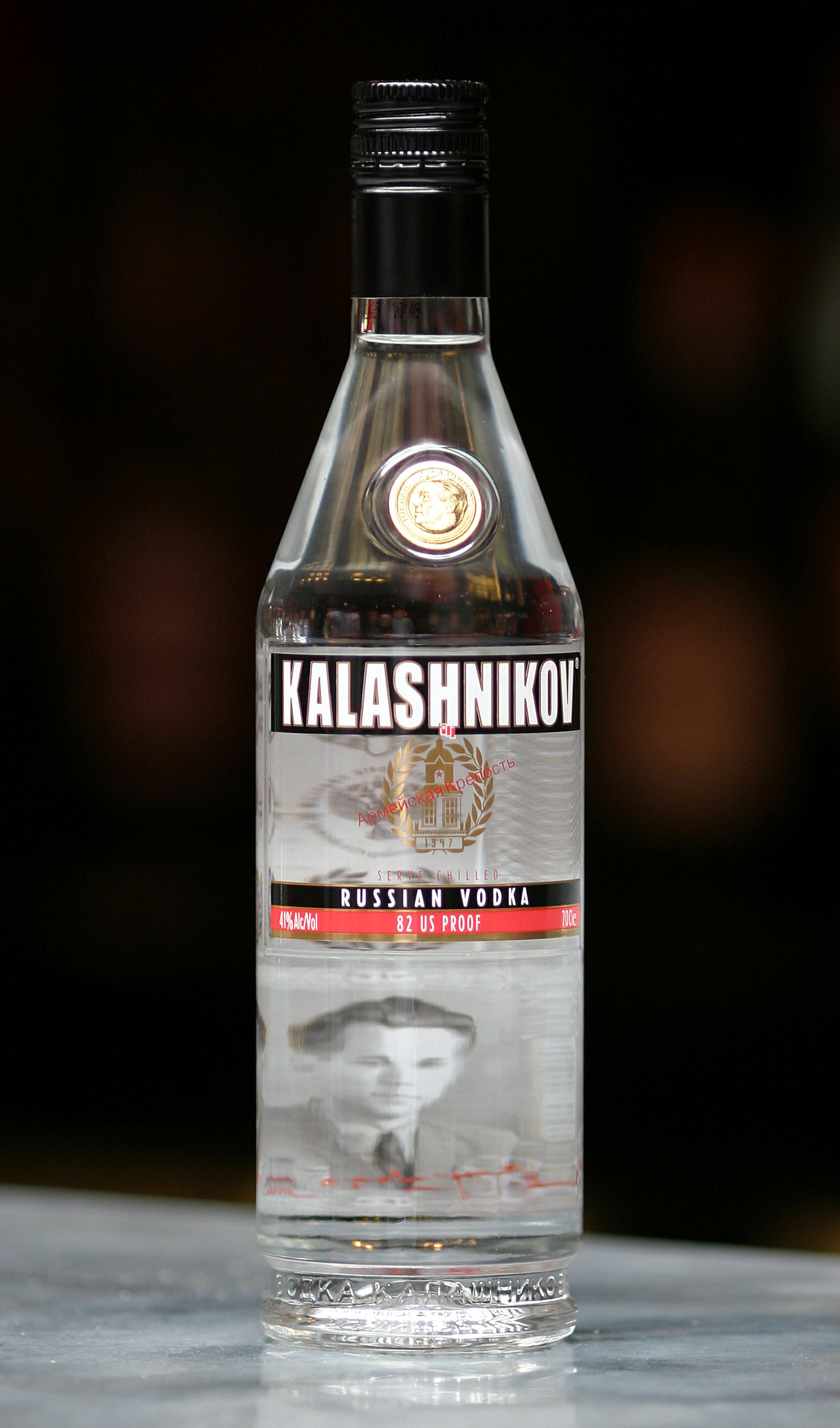 This is a perfect souvenir from Russia: the famous gun with the country's quintessential drink in the barrel. Entrepreneurs launched Kalashnikov vodka in 1995, and it's made at a factory in Russia's republic of Udmurtia (1,200 kilometers east of Moscow), and sold around the globe.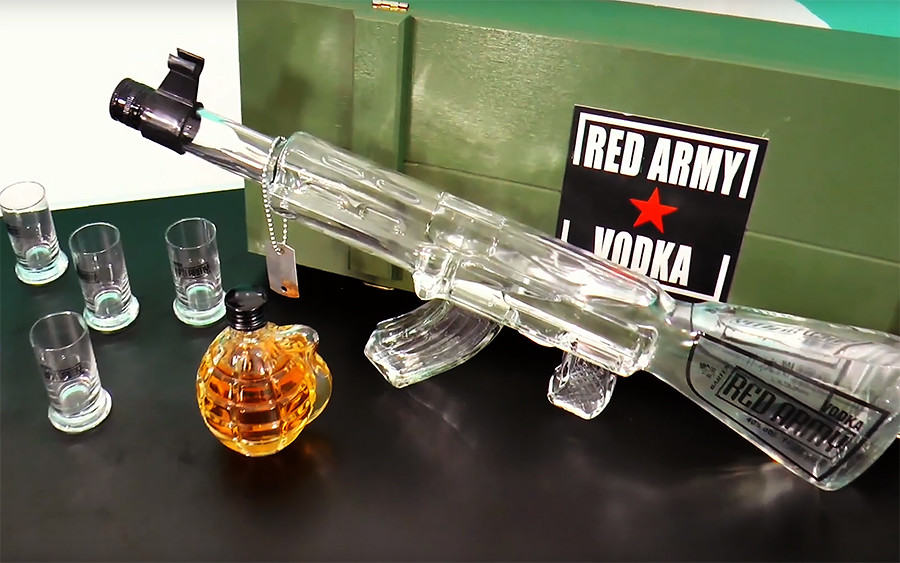 Available in different packages, the impressive AK-47-shaped glass bottle is made in France and packed in a military box. Another elegant bottle imitates a shell case, and the most expensive costs up to $300 for 0.7 liters.
Films and video games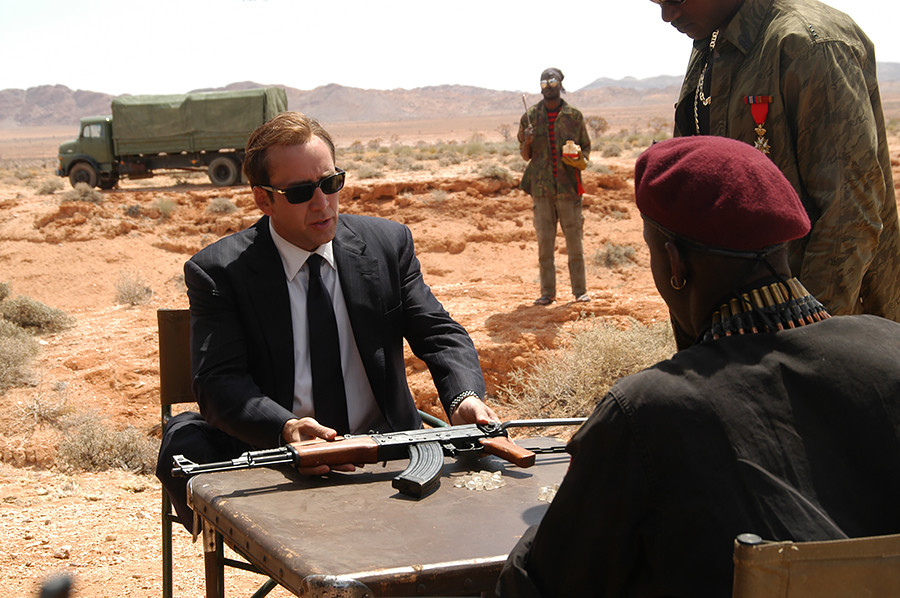 Entertainment Manufacturing Company
Hollywood filmmakers exploit Kalashnikov mercilessly. Yuri, a character played by Nicolas Cage in Lord of War, presents the gun to viewers: "Since the end of the Cold War, the Kalashnikov has become the Russian people's greatest export - after that comes vodka and suicidal novelists."
Since the iconic rifle first appeared in a Soviet film in 1954, it has flooded the film industry, appearing in blockbusters such as X-Men: First Class, Hitman, The Mechanic, Rambo III, and countless others. It became so popular that it's hard to imagine a modern Hollywood villain who doesn't keep an AK-47 under his pillow.
Video games are no exception, and it's a must for all gamers to include a Kalashnikov in their arsenal.
Music
Mskyrider
In 2003, Columbian musician and peace activist Cezar Lopez hybridized an AK-47 with a guitar, and called the resulting instrument escopetarra.
Since then, the gun-guitar has appeared in various places, some looking quite stylish.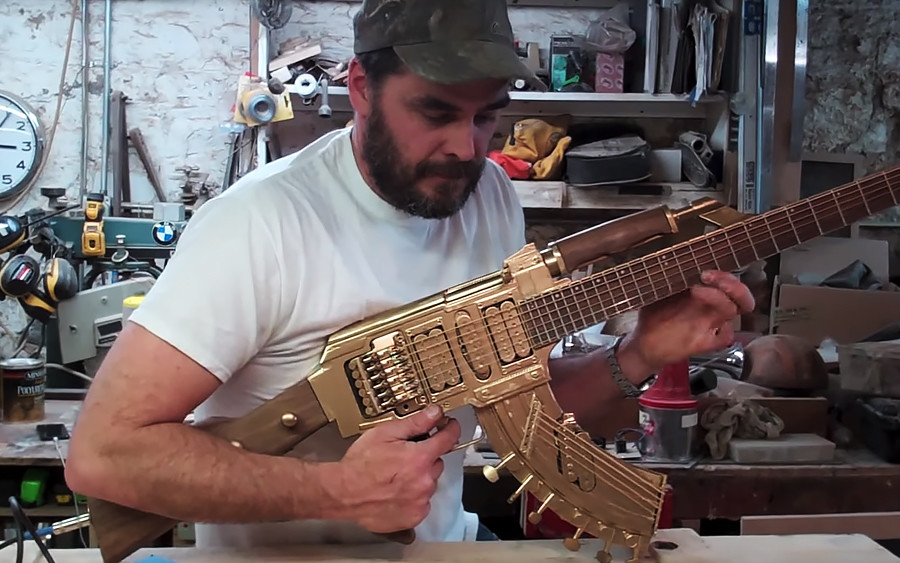 Many songs are dedicated to the famous gun, and the name has been used by large and small music bands in the U.S., Mexico, China, Russia and other countries.
Flags, national symbols and kids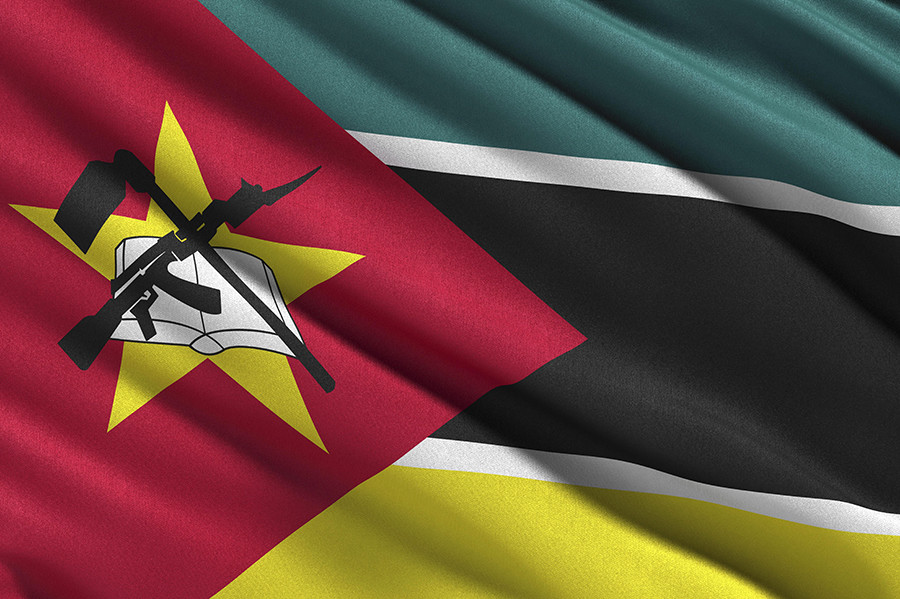 Public domain
Legendary arms designer Mikhail Kalashnikov once told a story to a reporter about his meeting with Mozambique's defense minister: "When I met the Mozambique defense minister, he presented me with his country's national banner which carries the image of a Kalashnikov sub-machine gun. And he told me that when all the liberation soldiers went home to their villages, they named their sons 'Kalash.'"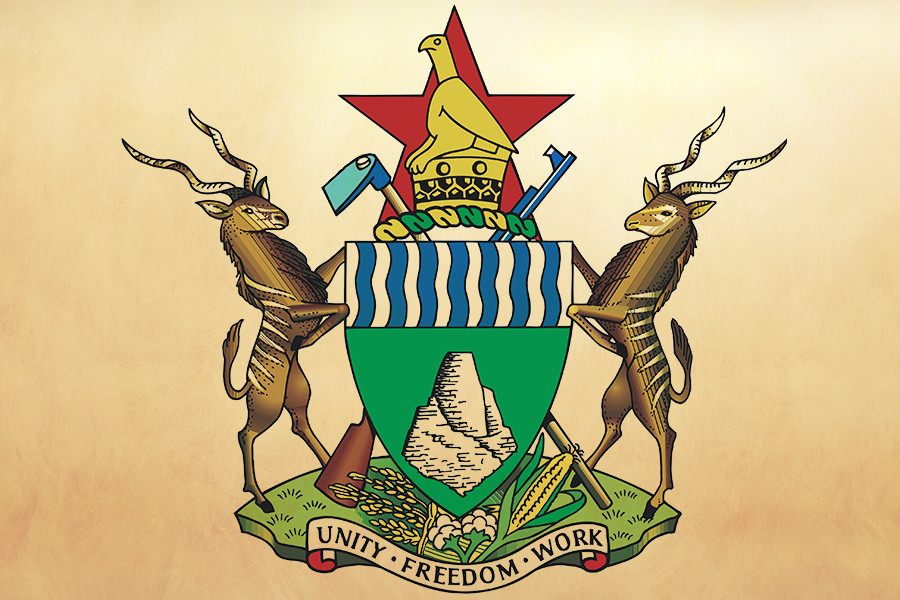 Legion Media
In addition to Mozambique, countries like Zimbabwe, East Timor and Burkina Faso have adopted a coat of arms with an AK-47 as part of the composition. The combination of an agricultural hoe and an AK-47 assault rifle was also a popular motif used by other African nations for their coats of arms.
Fashion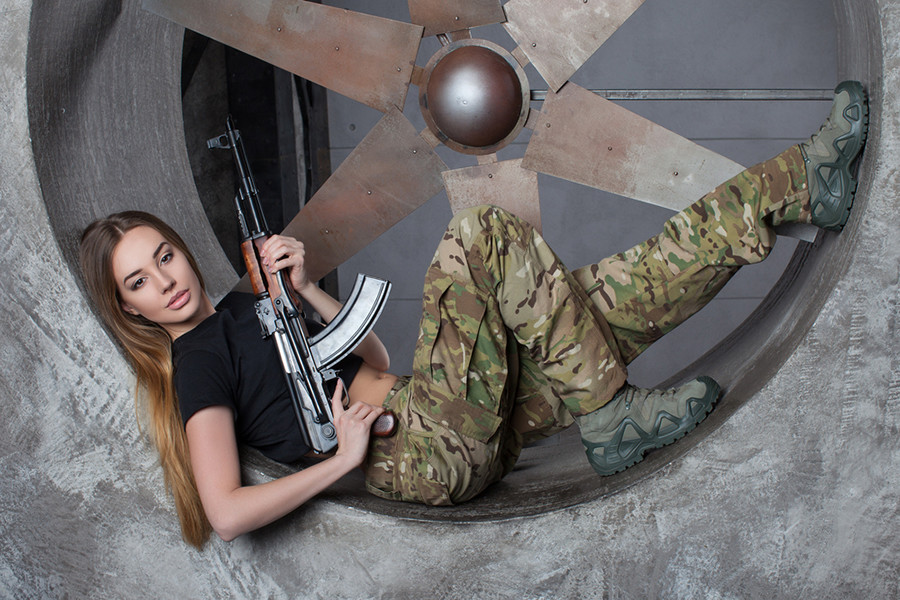 Legion Media
Unexpectedly, the Kalashnikov brand invaded the fashion world in 2016 with a specially designed line of cloths.
"I do not understand how it's possible for us not to produce our own branded line of clothes and accessories," Vladimir Dmitriev, marketing director of the Kalashnikov Concern, said at the time.
The plans materialized, and now fashion connoisseurs can shop for branded t-shirts, umbrellas, caps and even blankets. Prices range from $17 for branded gloves to $50 for an umbrella.
Art and jewelry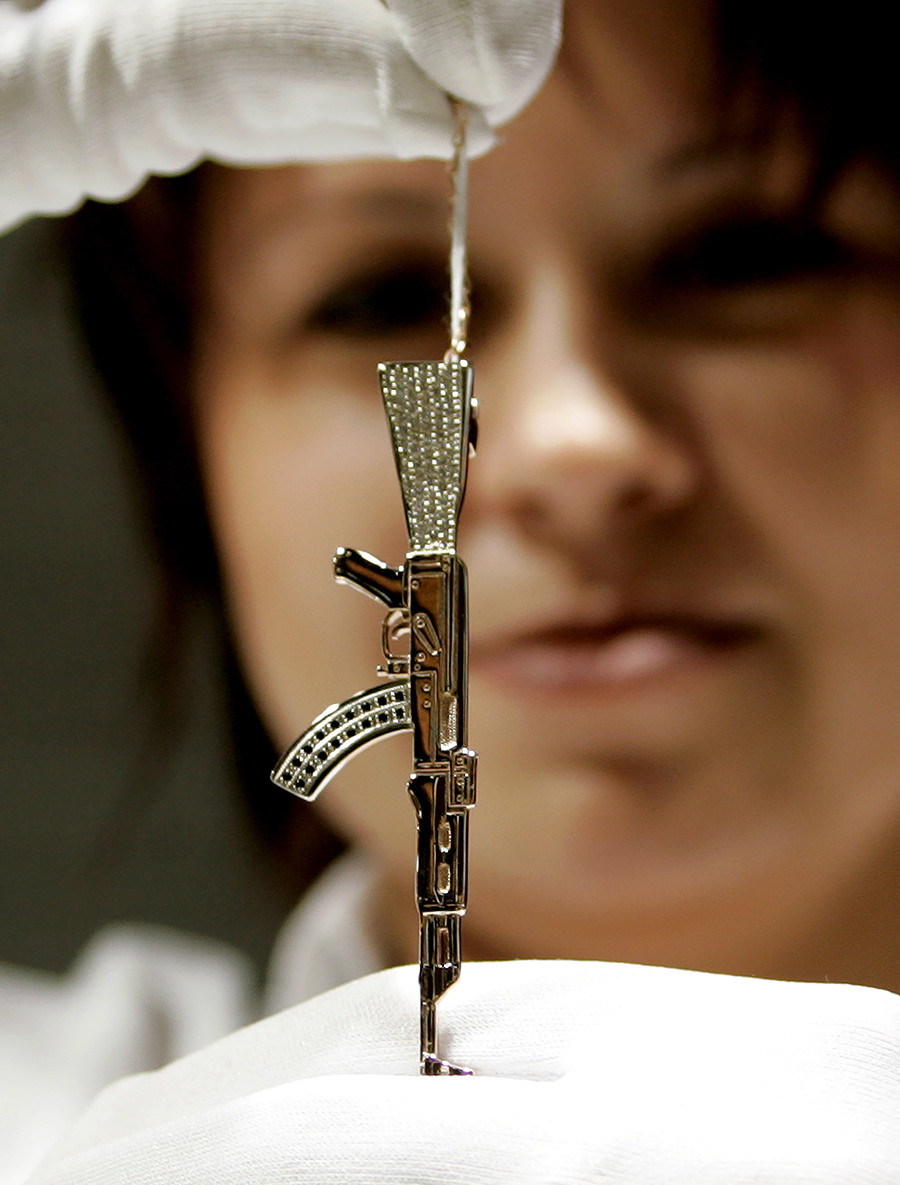 Reuters
The legendary gun has inspired many artists to create art works that feature the AK-47. This photo below shows an art object by an unknown Mozambique artist.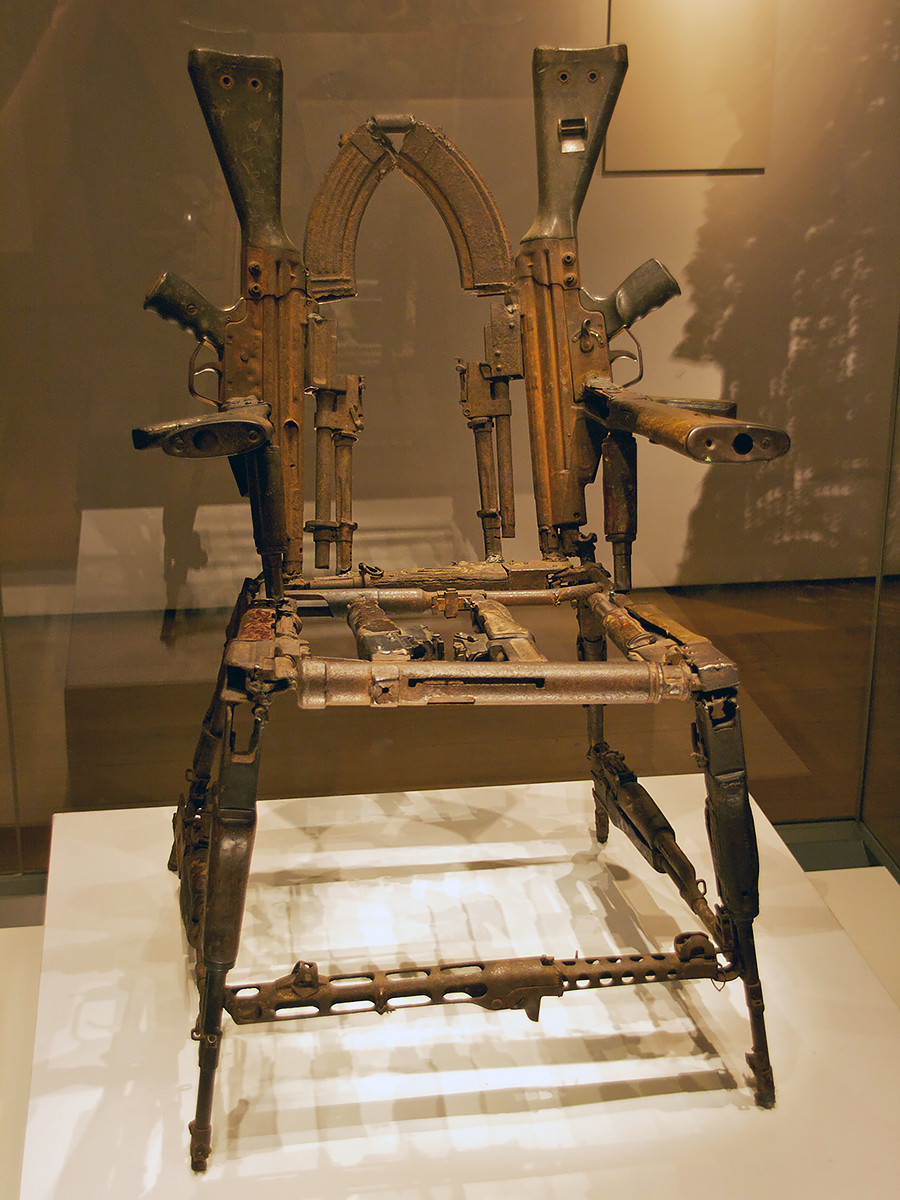 Mike Peel
A stand filled with golden Kalashnikov rifles is displayed in Cairo's Abdeen Palace.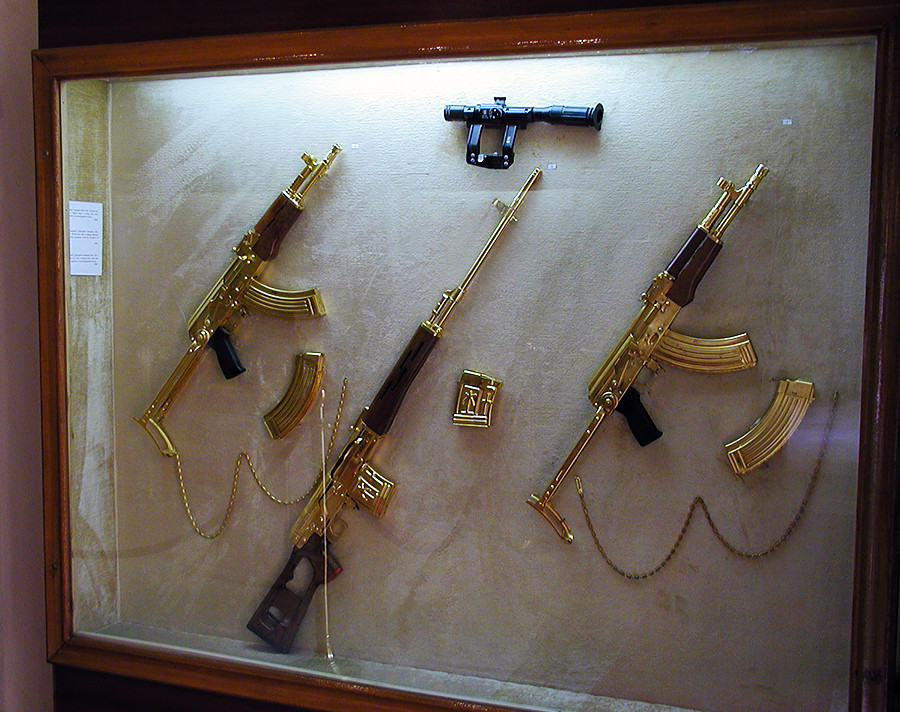 Gerard Ducher
British modern artists put the AK-47 at the center of their AKA Peace art exhibition that featured the iconic gun in rather unexpected shapes, forms and settings.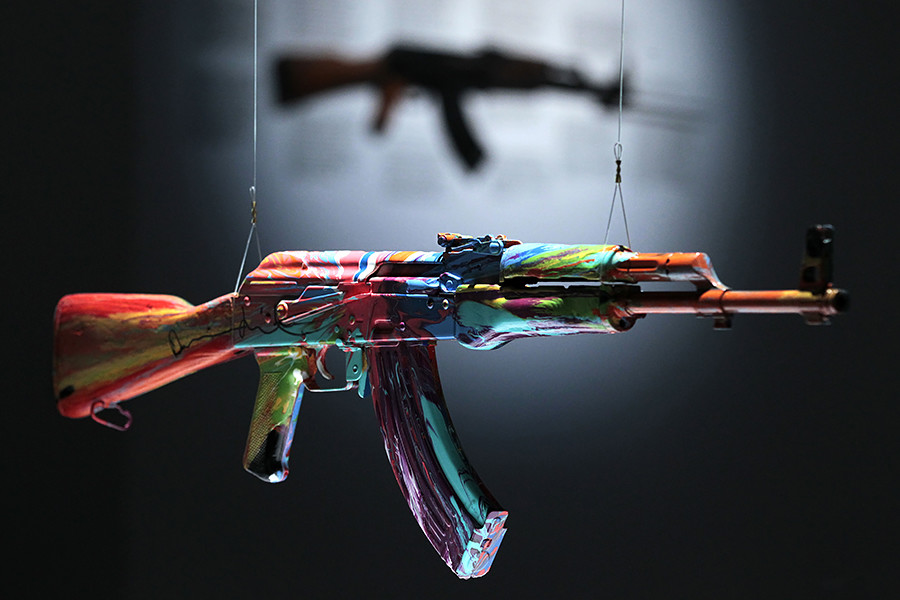 AP
The rifle is also a source of inspiration for international jewelry designers.
Watch how an AK-47 works in this 3D animation.
If using any of Russia Beyond's content, partly or in full, always provide an active hyperlink to the original material.