Mass bikini skiing: Sochi's winter resort hit by naked heat wave (PHOTOS)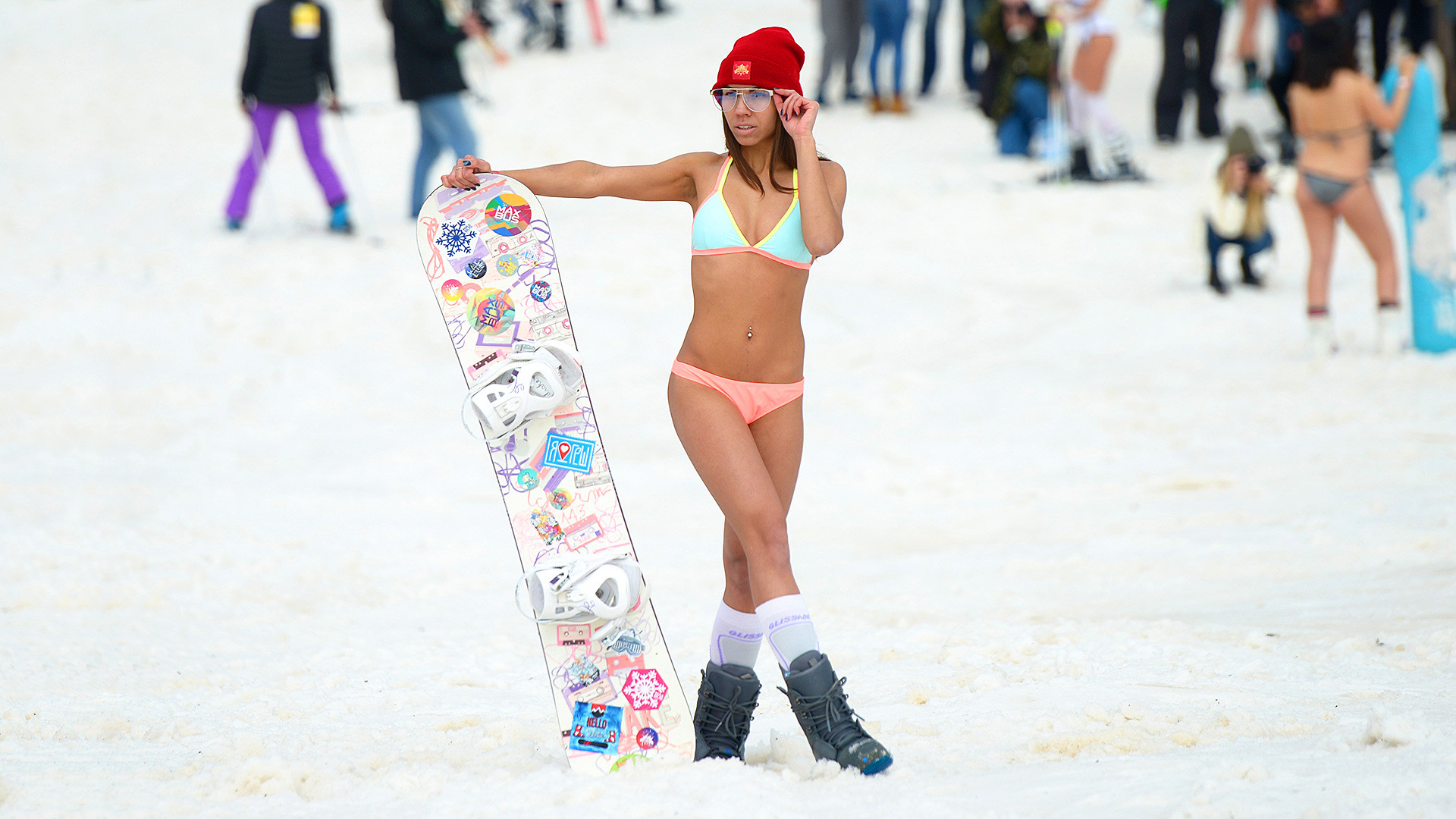 Can you imagine Russia's snowy mountains flooded with semi clad skiers? Well, we have photos to prove it happens in case you had any doubts.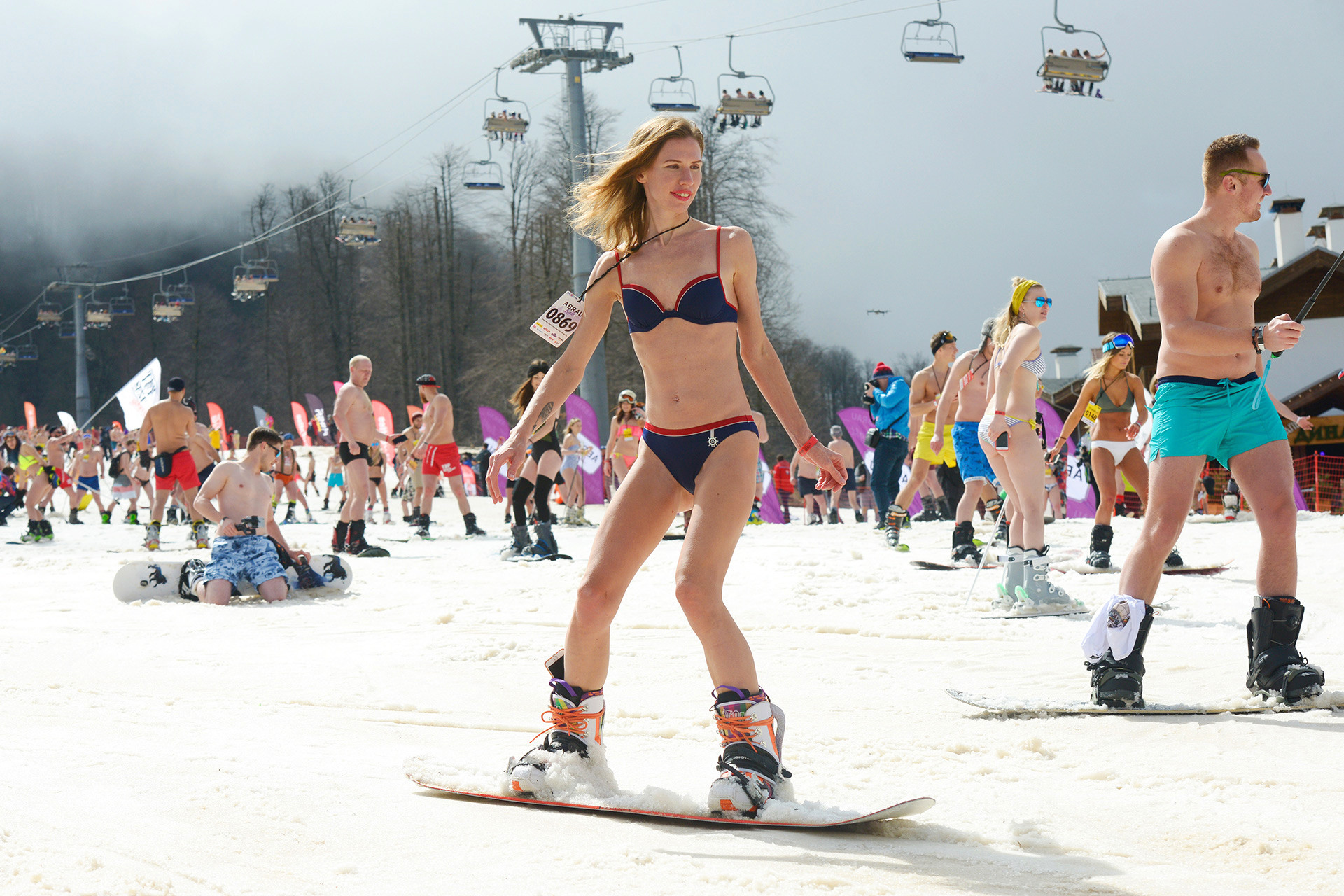 For many people skiing is not only a sport but also an excuse to show off glitzy costumes. However, for others it offers a chance to impress without any costume at all.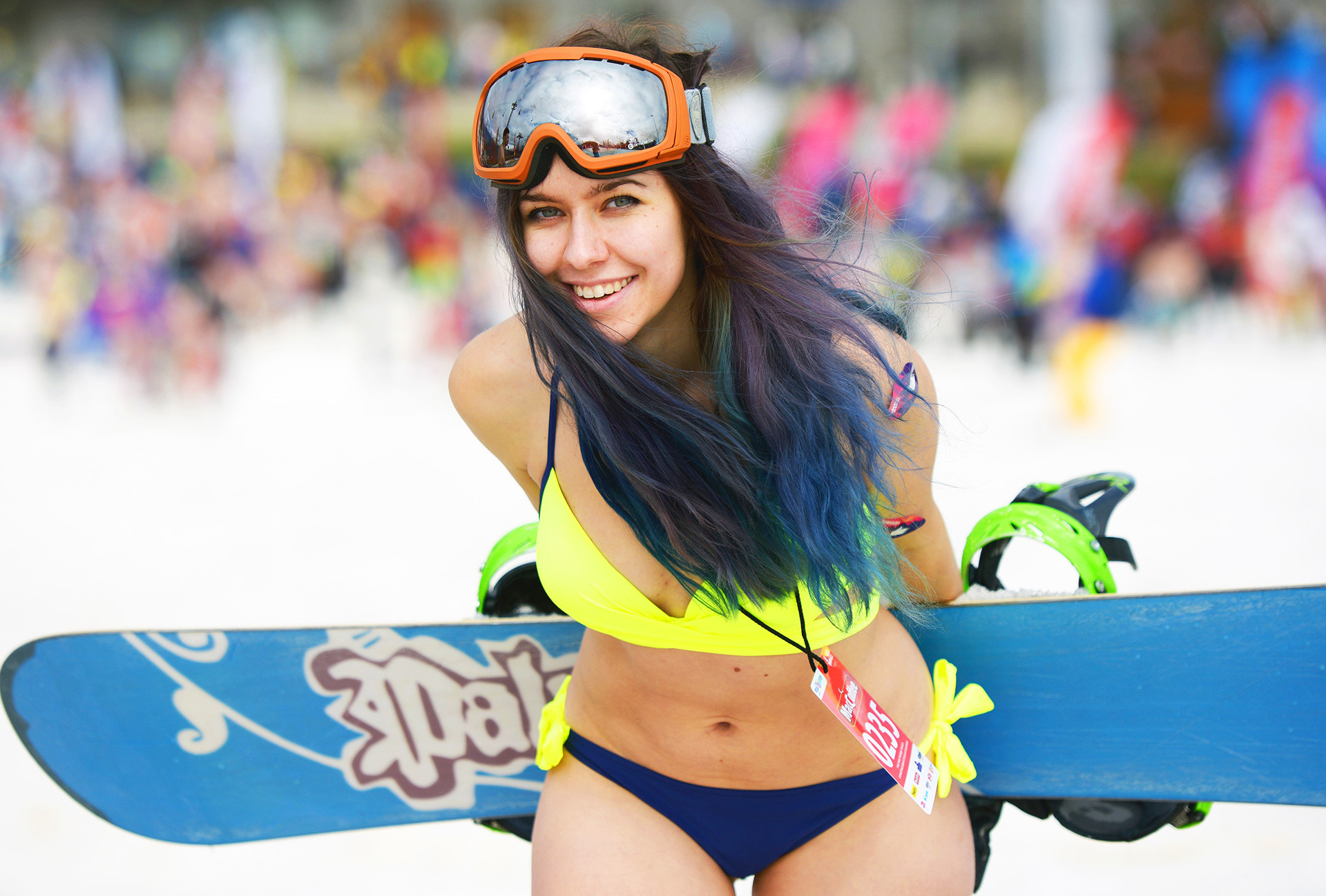 Artur Lebedev/TASS
This is exactly what happens during BoogelWoogel festival at Sochi's Roza Khutor ski complex, which took place from March 29 to April 1 this year.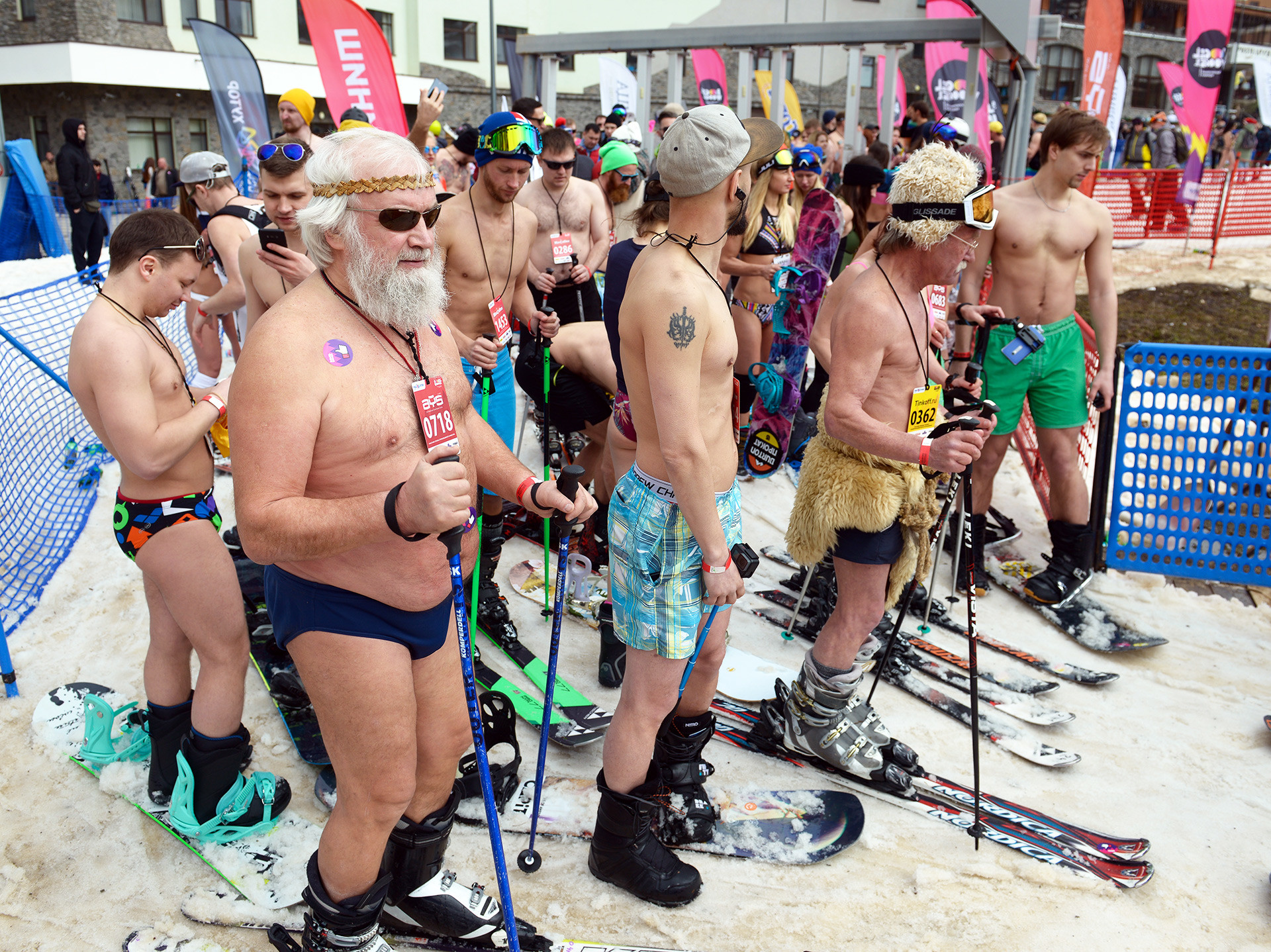 Artur Lebedev/TASS
Spectators witnessed hundreds of people skiing in carnival costumes, winter activities, and various sports including yoga and "chess boxing."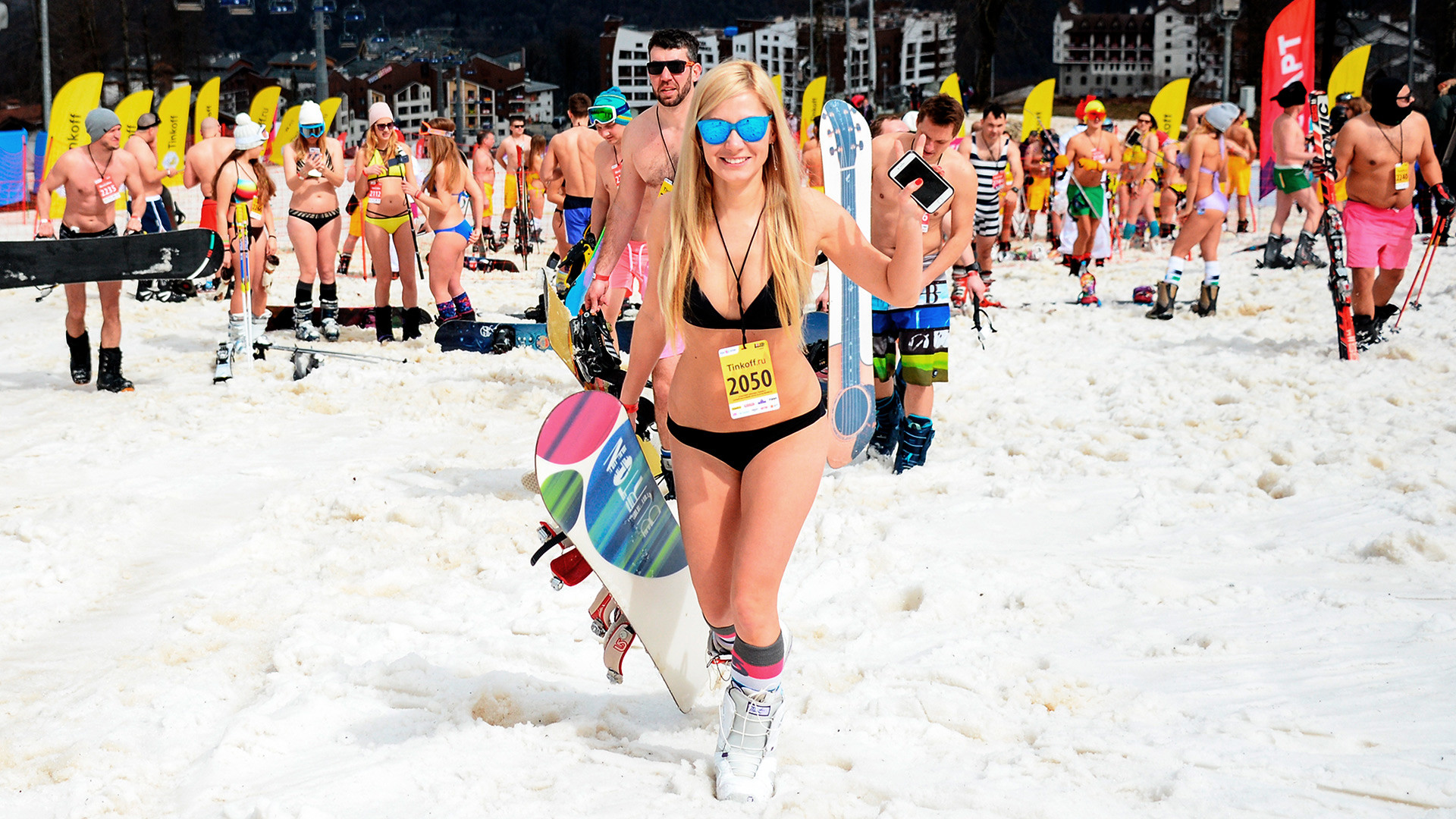 Nina Zotina/Sputnik
But as you can imagine, most people were drawn to the bikini skiing.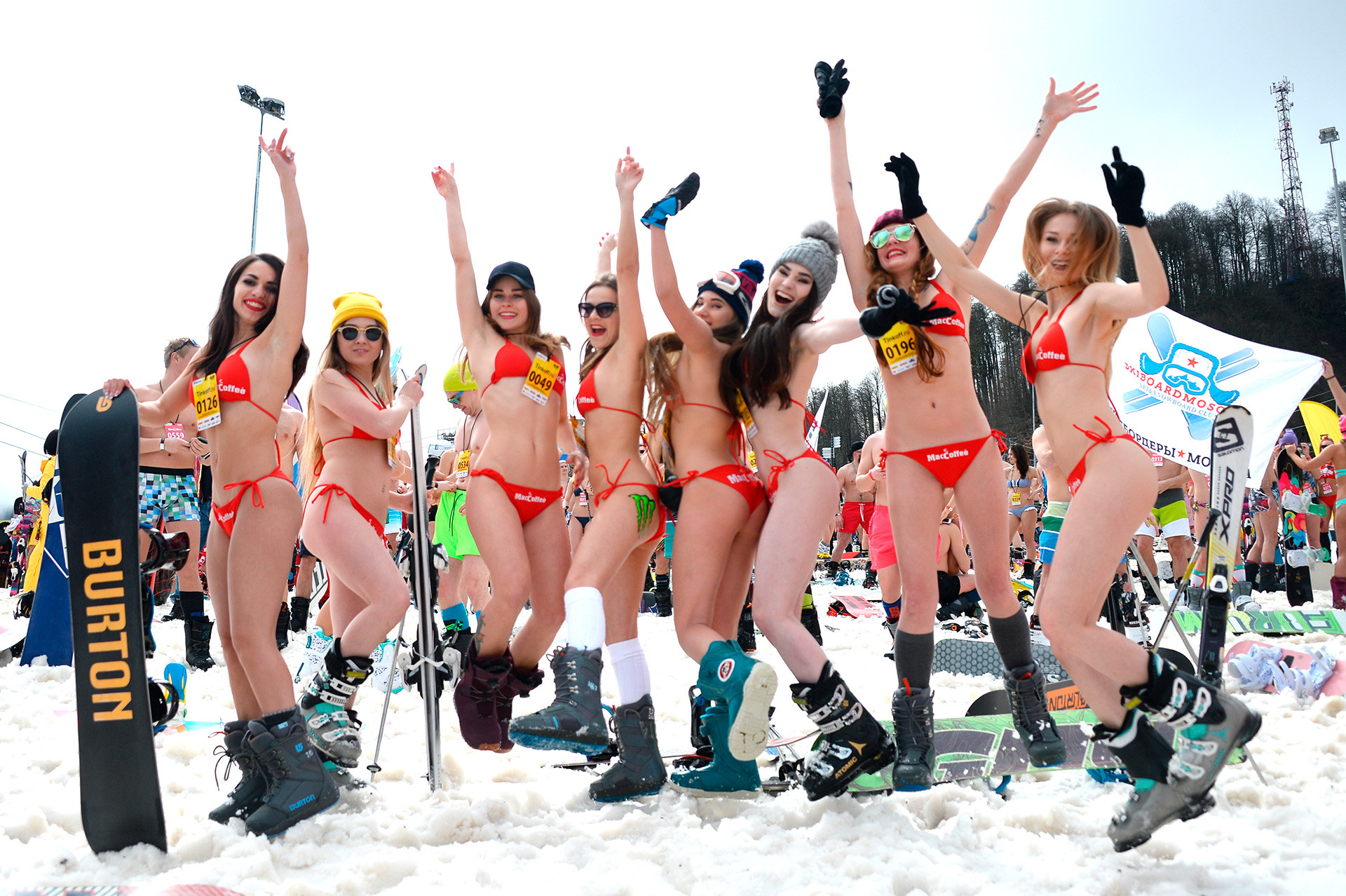 Nina Zotina/Sputnik
And there were many brave souls willing to glide down the mountainside with all but nothing on.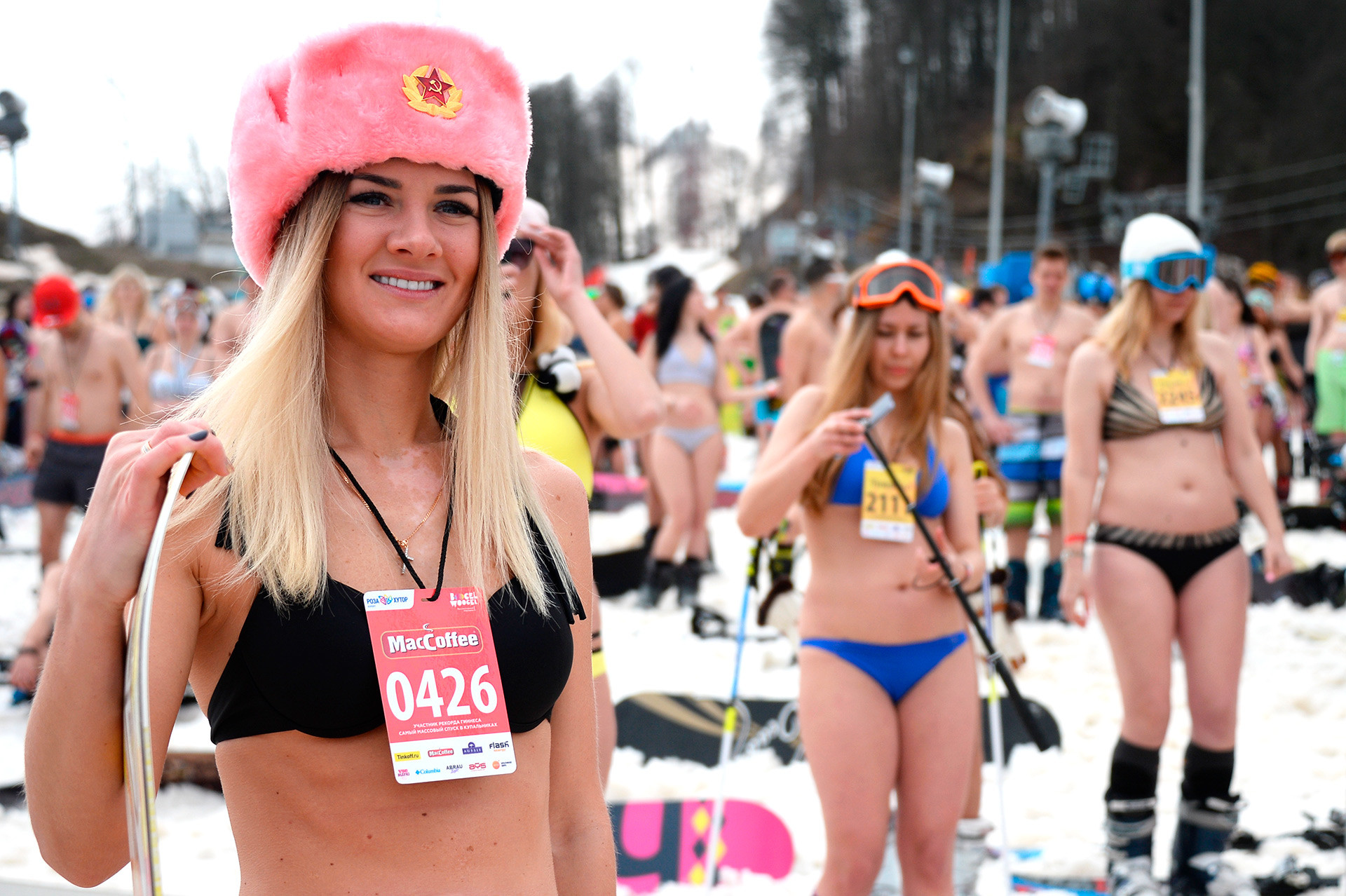 Nina Zotina/Sputnik
Last year about 1,000 people took part in this unusual event, while this year about 1,800 took to the slopes creating a sea of bare bottoms - so it hurt when people fell over.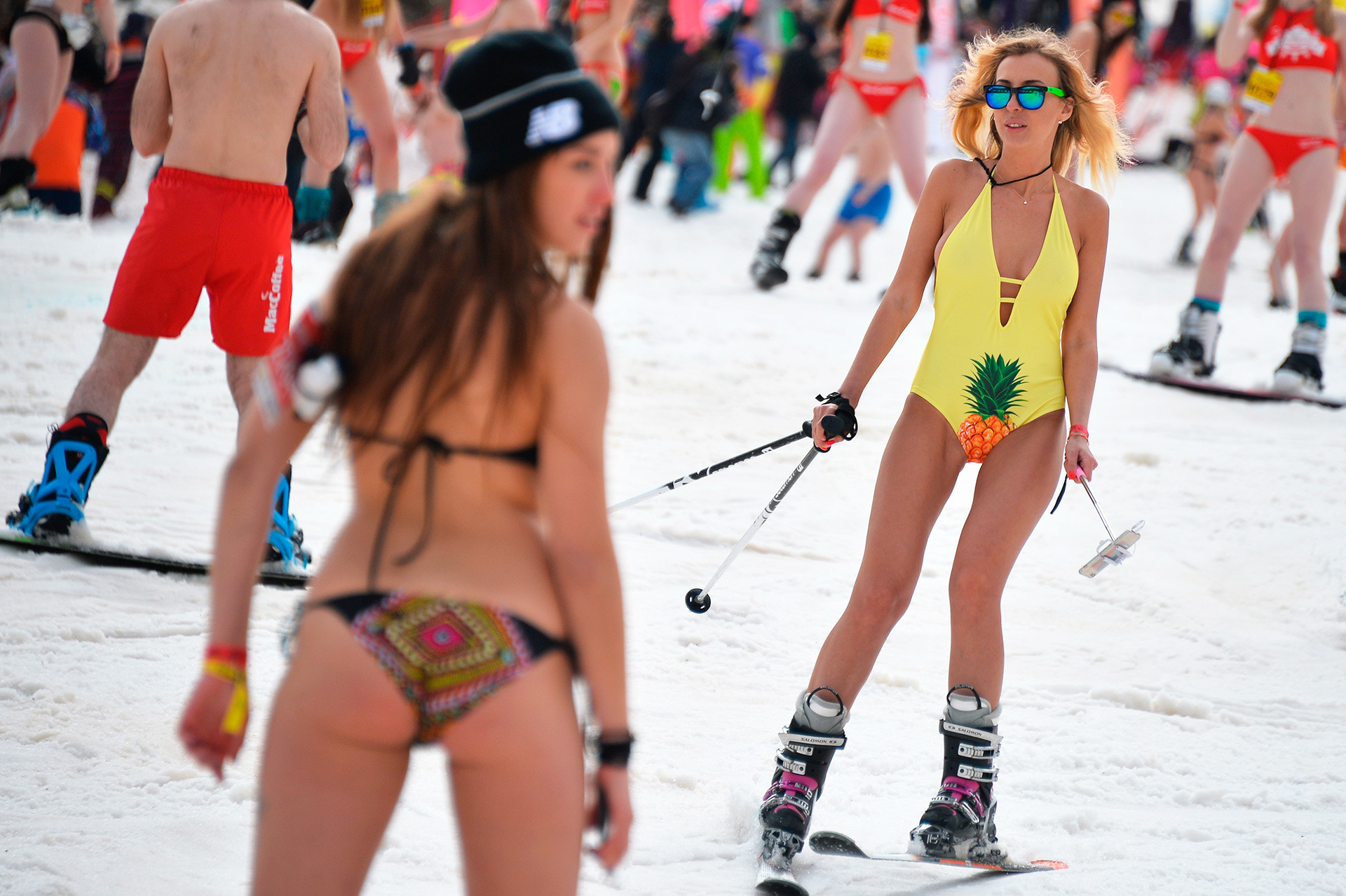 Nina Zotina/Sputnik
"BoogelWoogel: Leave all your doubts and complexes behind! There are only mountains, sun, snow and a board!" says one of the participants.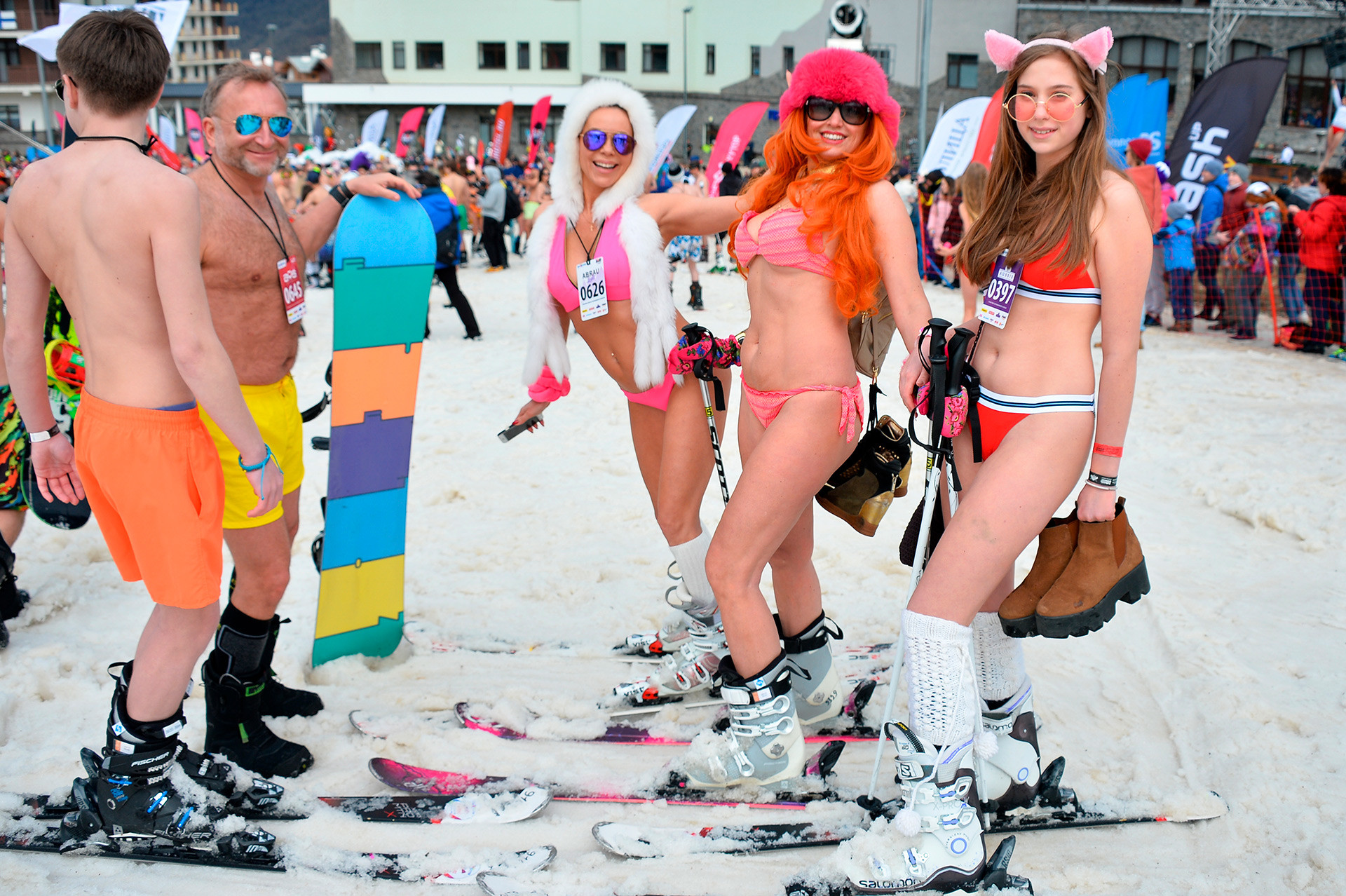 Nina Zotina/Sputnik
Falling in snow is just part of the fun!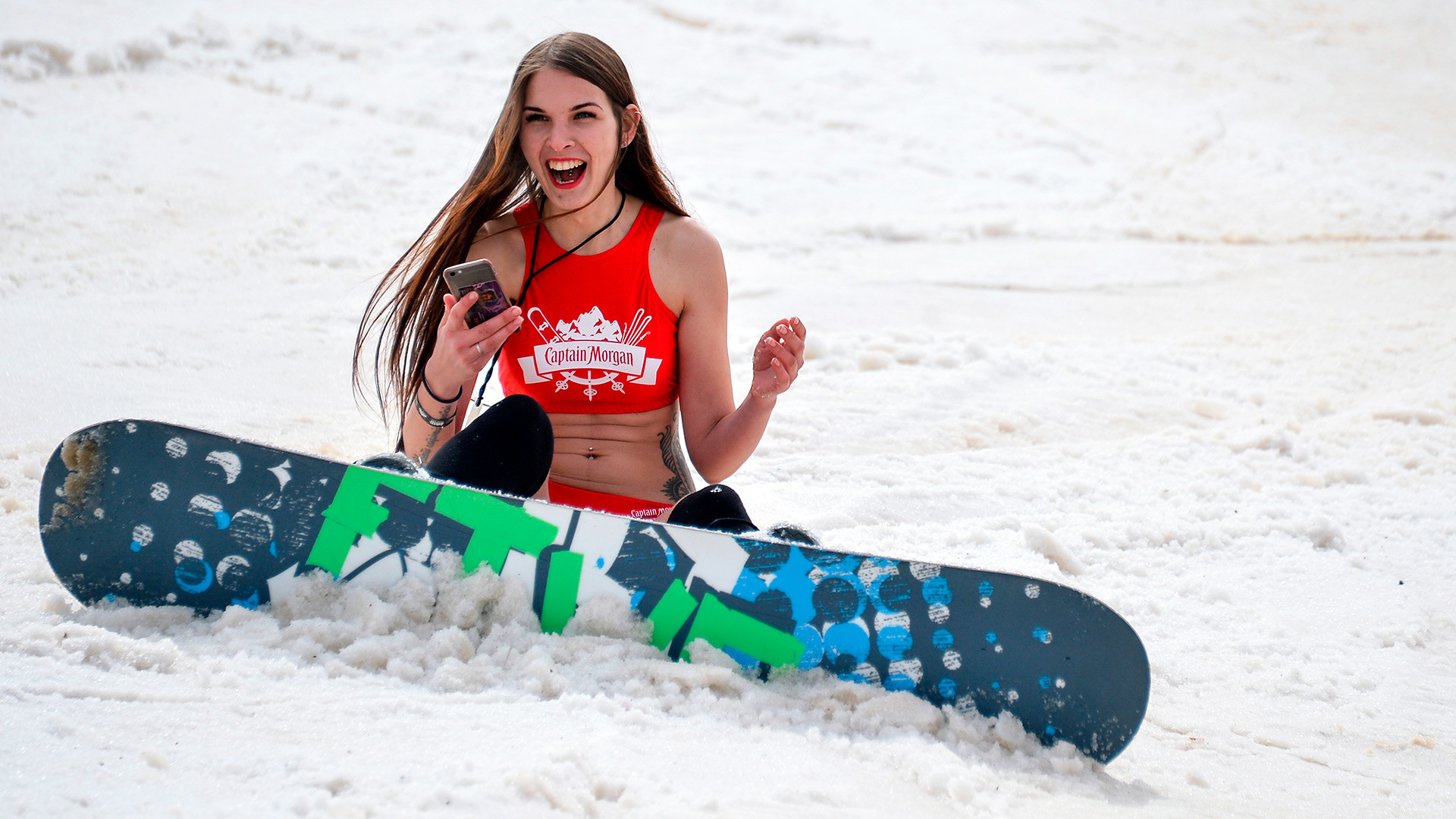 Nina Zotina/Sputnik
If you would like to take part in bikini ski rides in Russia, you still have a chance - the Siberian mountain resort of Sheregesh will host a similar festival from April 6 to 15.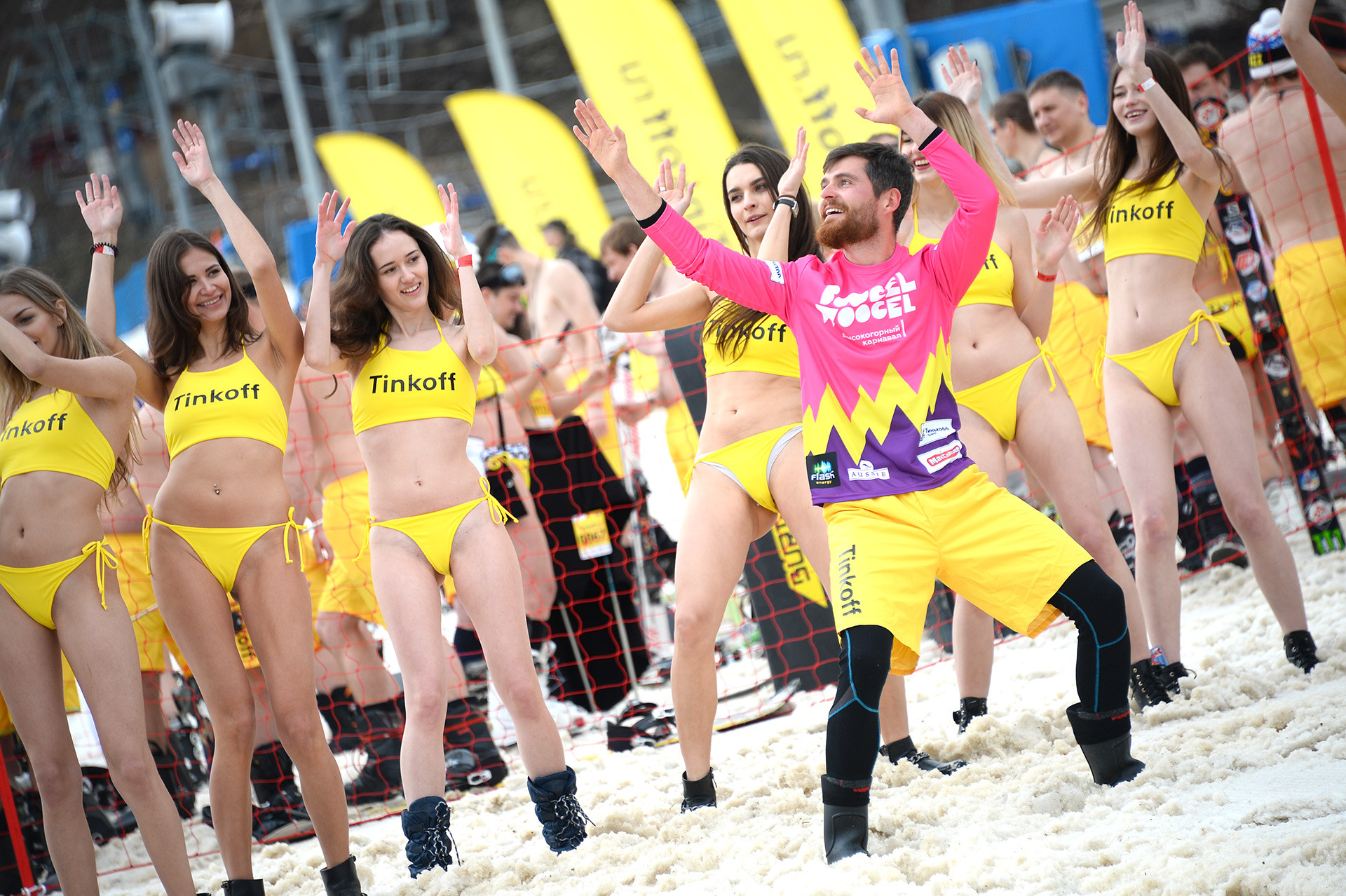 Nina Zotina/Sputnik
Read more: Why don't Russian women fall when walking in high heels in winter?
If using any of Russia Beyond's content, partly or in full, always provide an active hyperlink to the original material.