Moscow is not the best city in the world when it comes to the environment, so any kind of downtown cardio is never a good idea (we're looking at you, Garden Ring fans). That's why we suggest these routes below – full of fresh air, greenery and long stretches of flat pavement. No particular order was used, your choice will probably depend on your location.
1. Vorobyevy Gory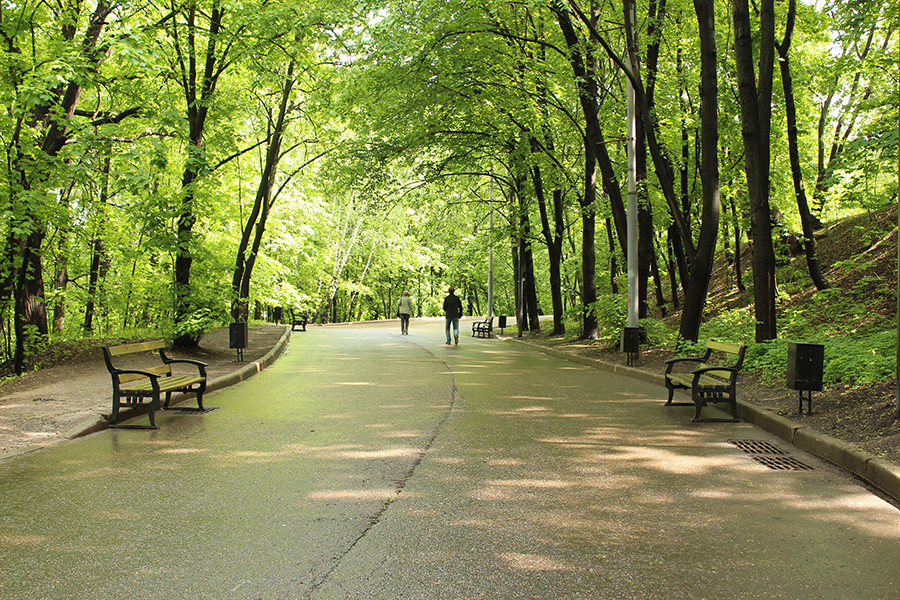 This is Moscow scenery at its finest: bikes, boards and blades are all welcome here. So, where is it? Ever seen a photo of Luzhniki Stadium across the river? It was probably taken from the observation deck in front of Moscow State University (MSU). Everything in that area and the embankment below comprise the so-called 'Sparrow Hills' (Vorobyevy Gory).
Aside from the breathtaking views, there's a nice downhill section that starts near MSU, and leads to Mosfilmovskaya Street. Think you can handle it? Get back to us with that. And of course, try Dvorets Pionerov (Pioneers' Palace), which also has hills and places for newbies.
How to get there: Head to either Universitet or Vorobyevy Gory metro stations, and look for the MSU spire, which is a good place to plan your route.
2. Frunzenskaya Embankment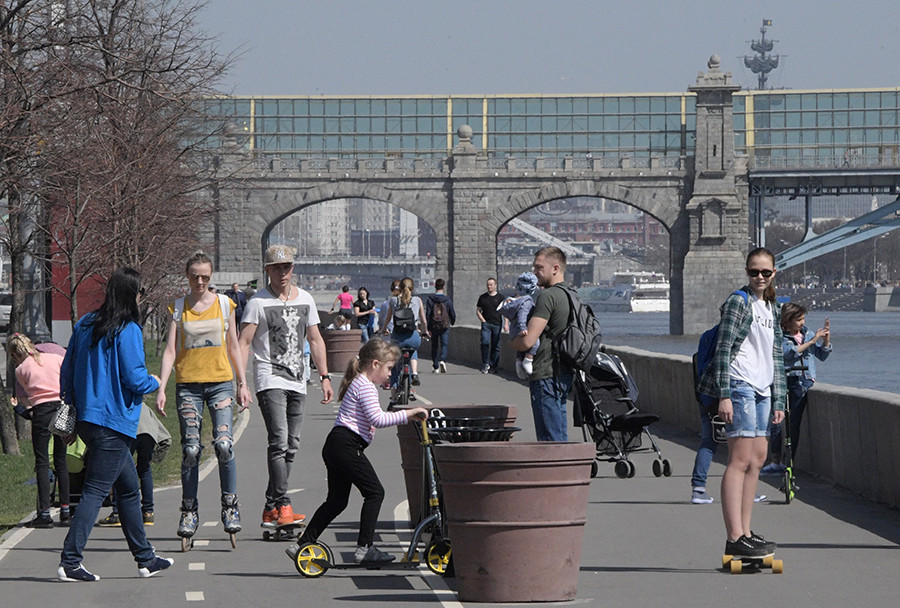 Frunzenskaya Embankment
Vladimir Fedorenko /Sputnik
This is a nice and smooth run along the Frunzenskaya Embankment, which starts under the Third Ring Road, and continues to Krymskiy Most, the bridge that leads to Gorky Park (you can use also the glass pedestrian bridge to get across). The pavement is smooth, making it excellent for less experienced riders. But you have to share the space with cyclists, runners and longboarders, so take note.
The place is a favorite with yours truly, as you get to see Neskuchny Sad on the other side, which could be your next stop, should you choose to take it up a notch.
How to get there: Frunzenskaya and Park Kultury metro stations. If you're at Frunzenskaya just cross Komsomolsky Prospect and find a way down to Frunzenskaya Embankment. The Park Kultury metro station exits almost immediately onto Krymsky Bridge, so you can either go under to reach the river and continue downtown past Frunzenskaya and onto Prechistinskaya Embankment, or cross the bridge to Gorky Park (also traditionally known as Park Kultury, same as the metro station).
3. Neskuchny Sad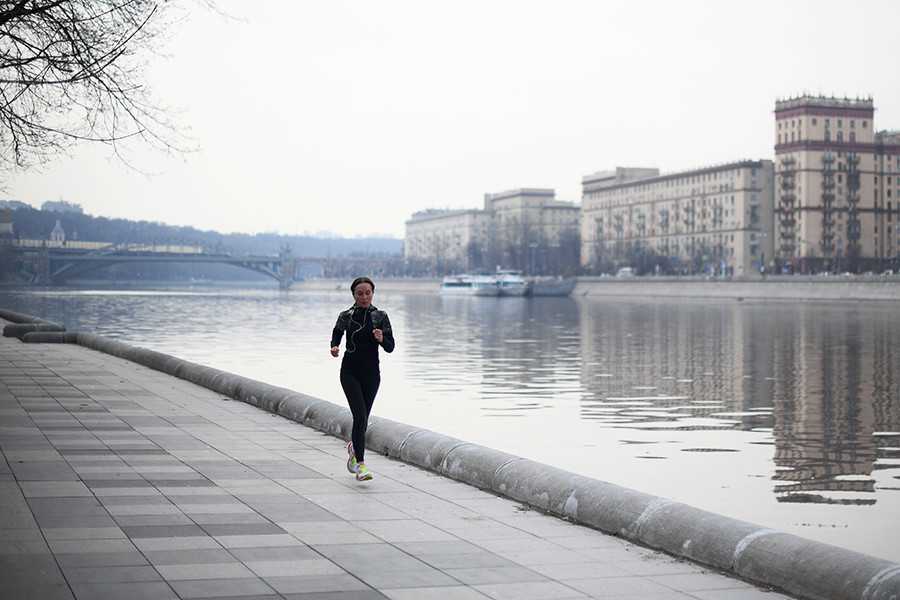 Neskuchny Sad
Ramil Sitdikov/Sputnik
If the crowds at Gorky Park are getting you down, (however great it might be for practicing swerves and turns), head over to the serene Neskuchny Sad. This beautiful, green run starts where Gorky Park ends, right by the yellow glass pedestrian bridge. Try it and see where your feet take you.
There are a couple of downhill sections that might be too much for an inexperienced blader/skater, but you can avoid this difficult part by going to the parallel section by the water, where are also some benches.
How to get there: Same as above. If you're on Frunzenskaya Embankment, climb the stairs at the glass bridge. Or cross Krymsky Bridge by Park Kultury metro station to get to Gorky Park and further on to Neskuchny Sad.
And as a little bonus: do not forget the Muzeon Park at the opposite end.
4. Poklonnaya Gora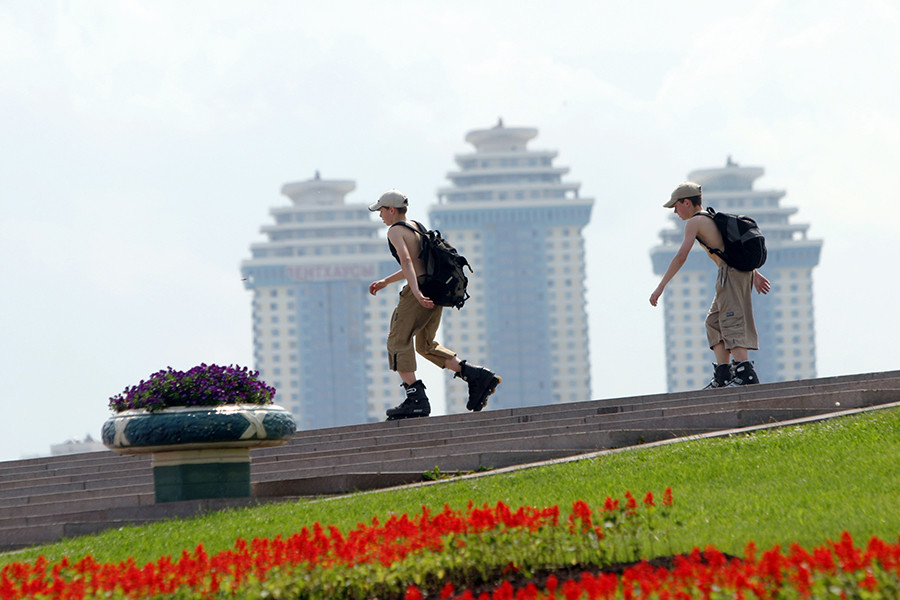 Poklonnaya Gora
Vladimir Fedorenko/Sputnik
If you're not careful here, you'll break every bone in your body. The vast park with its various smooth and downhill sections looks inviting, but it's also tempting for people who want to try new things. The slalom section can be quite hazardous if you can't control your speed. However, there are plenty of inline skaters and skateboarders – as with Neskuchny Sad – so you'll never feel alone. Just don't get adventurous and jump over stuff if you're new to this!
How to get there: Kutuzovskaya or Park Pobedy metro stations.
5. VDNKH and Botanichesky Sad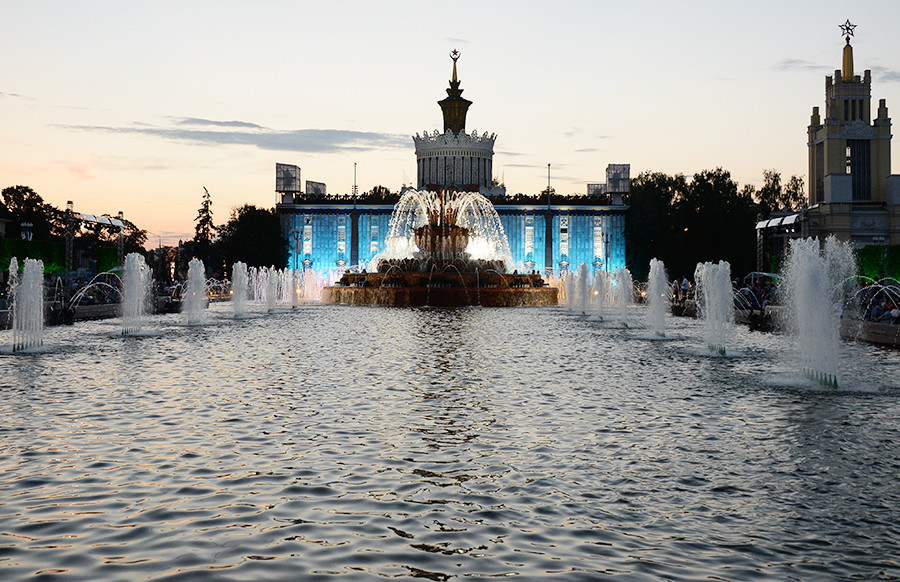 VDNH
Ekaterina Chesnokova/Sputnik
VDNKH (ve-de-en-kha) is essentially a huge park dedicated to international exhibition pavilions. It's beautiful, with its Soviet-era architecture and restored monuments, complete with long stretches of pavement and large open areas to practice tricks and turns.
Start by the arch of VDNKH's main entrance, and follow the centermost path to the end, which extends for about 3 kilometers and culminates at the Botanical Garden (Botanichesky Sad). This is an endless area where it's actually forbiddento rollerblade, but that doesn't stop people who want a bit of fun without causing trouble. Consider yourself warned.
How to get there: Go to the VDNKH metro station and cross the busy road to reach the main arch. Or, if you'd like to start with the Botanical Garden, head straight to the Vladykino metro station, which is a two-minute walk to the Garden.
6. Sokolniki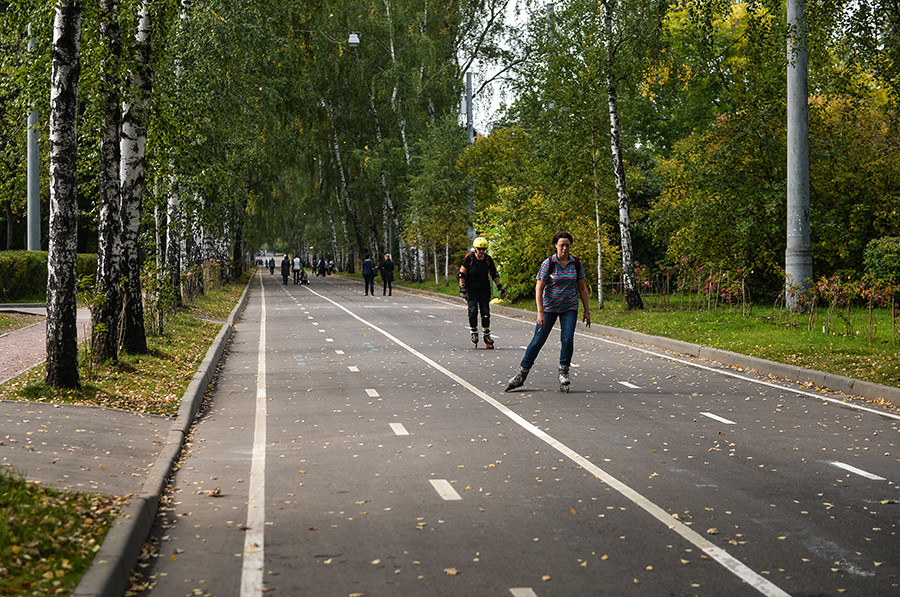 Park Sokolniki
Vladimir Astapkovich /Sputnik
Think of Sokolniki as a slightly less hip version of Park Kultury and Neksuchny Sad. In the latter locations distracted young parents allow their toddlers to wander onto your section (endangering both child and rider), and they do so with a blasé dismissal and continue looking trendy. In Sokolniki, slightly less so. This is not downtown Moscow by any stretch. However, you get multiple flat paths that run like arteries across vast swaths of Sokolniki, allowing you to concentrate on riding instead of other people. You don't have that choice in other locations, apart from maybe Poklonnaya Gora.
There are also a few ramps and bowls for the more adventurous, as well as a massive round patch of almost rubbery concrete that's good for practicing flat tricks and backward riding. For sheer space, it doesn't get much better than Sokolniki.
How to get there: Easy-peasy. Just get to Sokolniki metro station on the red line, and look for where everyone with cotton candy and lattes are coming from. It's a three-minute walk to the park's main entrance; you can't miss it.
BONUS LOCATION:Teatralnaya Square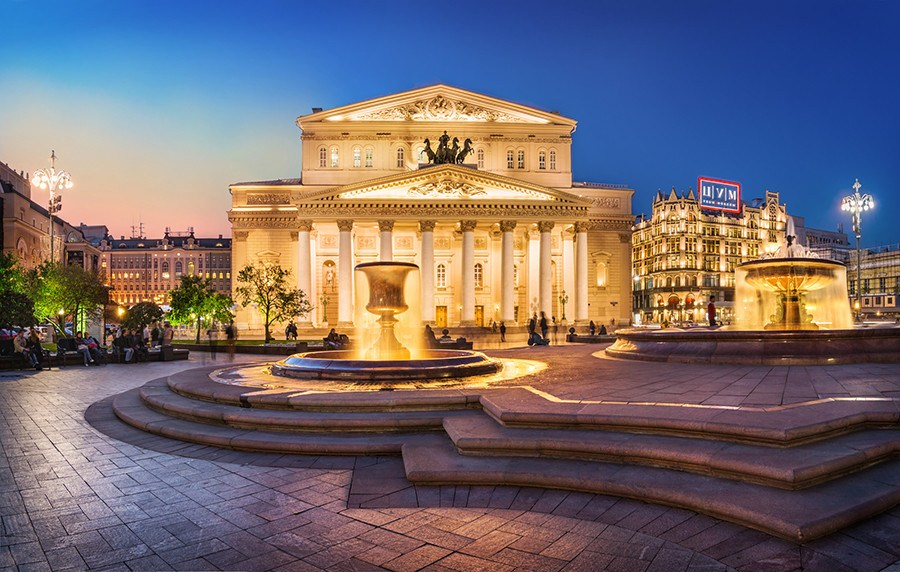 The Bolshoy Theater, seen from Teatralnaya Ploshhad
Legion Media
No oxygen to speak of here – this is hell Moscow-style: traffic, smog, crowds and uneven pavement. However, it's also a universally loved meeting spot for Moscow's rollers and skaters. While not a run per se, it's still a cool place. The Kamen' (or rock/stone) is the Karl Marx statue across from the Bolshoi Theater, and it's impossible to miss. People usually skate around the little square before deciding to head to Park Pobedy, or skirt around boutique shoppers near Denis Simachev bar, or go up to Kitay Gorod, or down the Kremlin embankment. This is Moscow's centermost point; the choice is yours.
How to get there: Go to Teatralnaya or Okhotny Ryad metro stations. Can't miss it.
If using any of Russia Beyond's content, partly or in full, always provide an active hyperlink to the original material.