The fans who've ventured to Russia for the World Cup are especially creative this year - just look at all their bizarre, wonderful, vibrant outfits. It seems these guys will go to great lengths to support their team - even if they have to knit something together themselves.
1. From the pyramids to St. Petersburg: Egyptian fans gearing up to support "The Pharaohs" against Russia, June 19. Sadly they lost 1-3.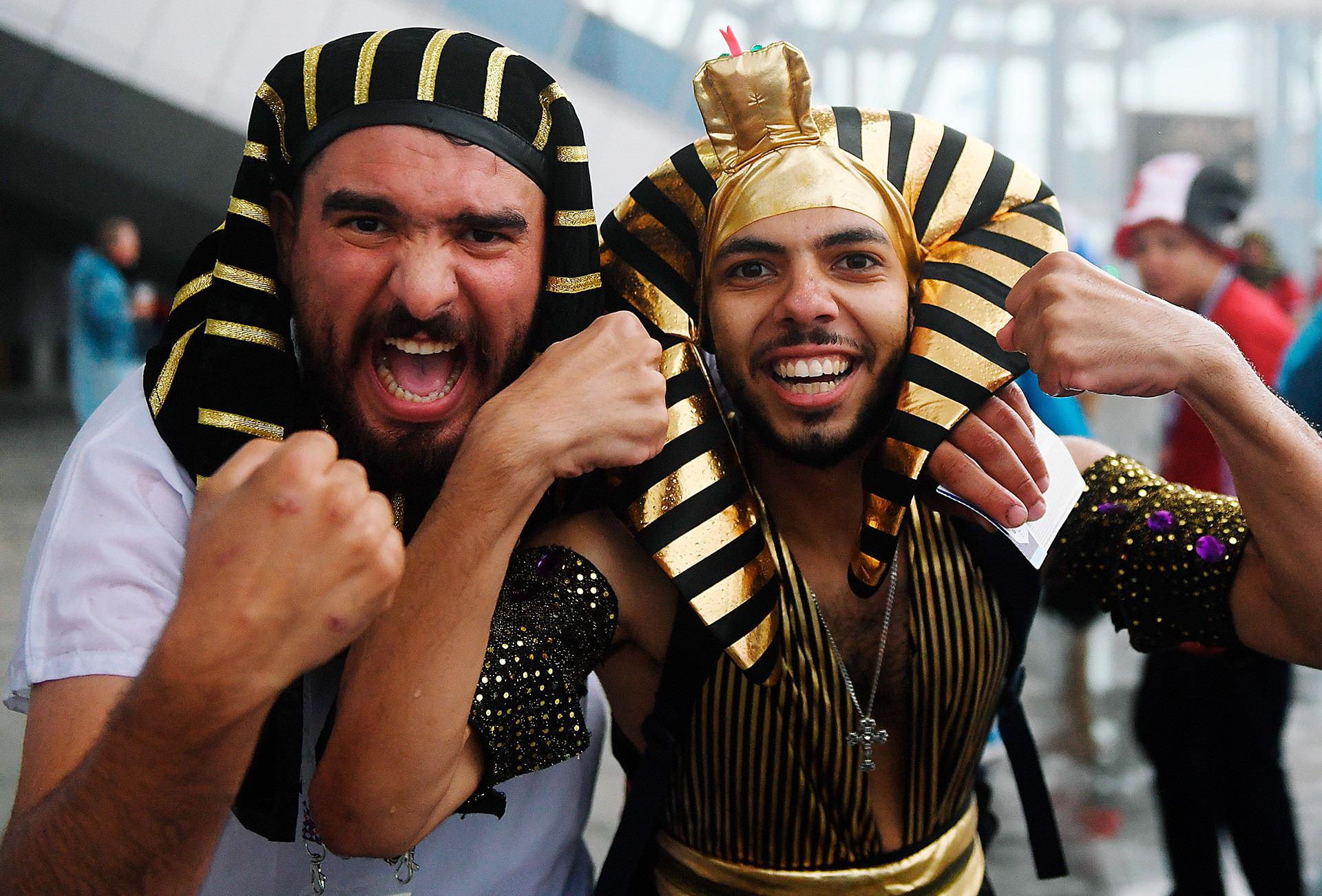 2. Fans from Senegal are representing! They even cleaned up the stadium after the game against Poland in Moscow, June 19.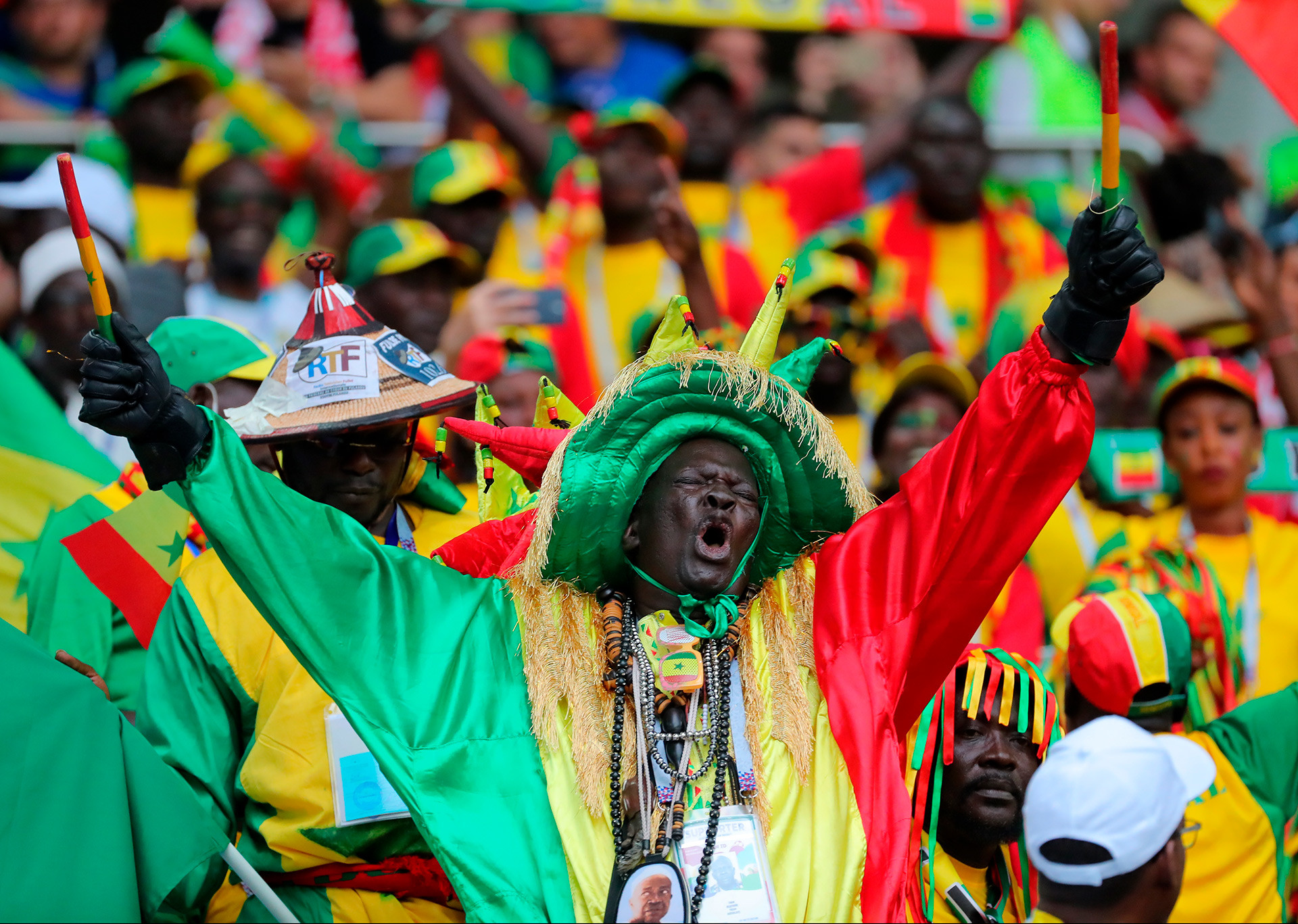 Vitaliy Belousov/Sputnik
3. It looks like this supporter from Columbia made a Russian friend in Saransk, June 19.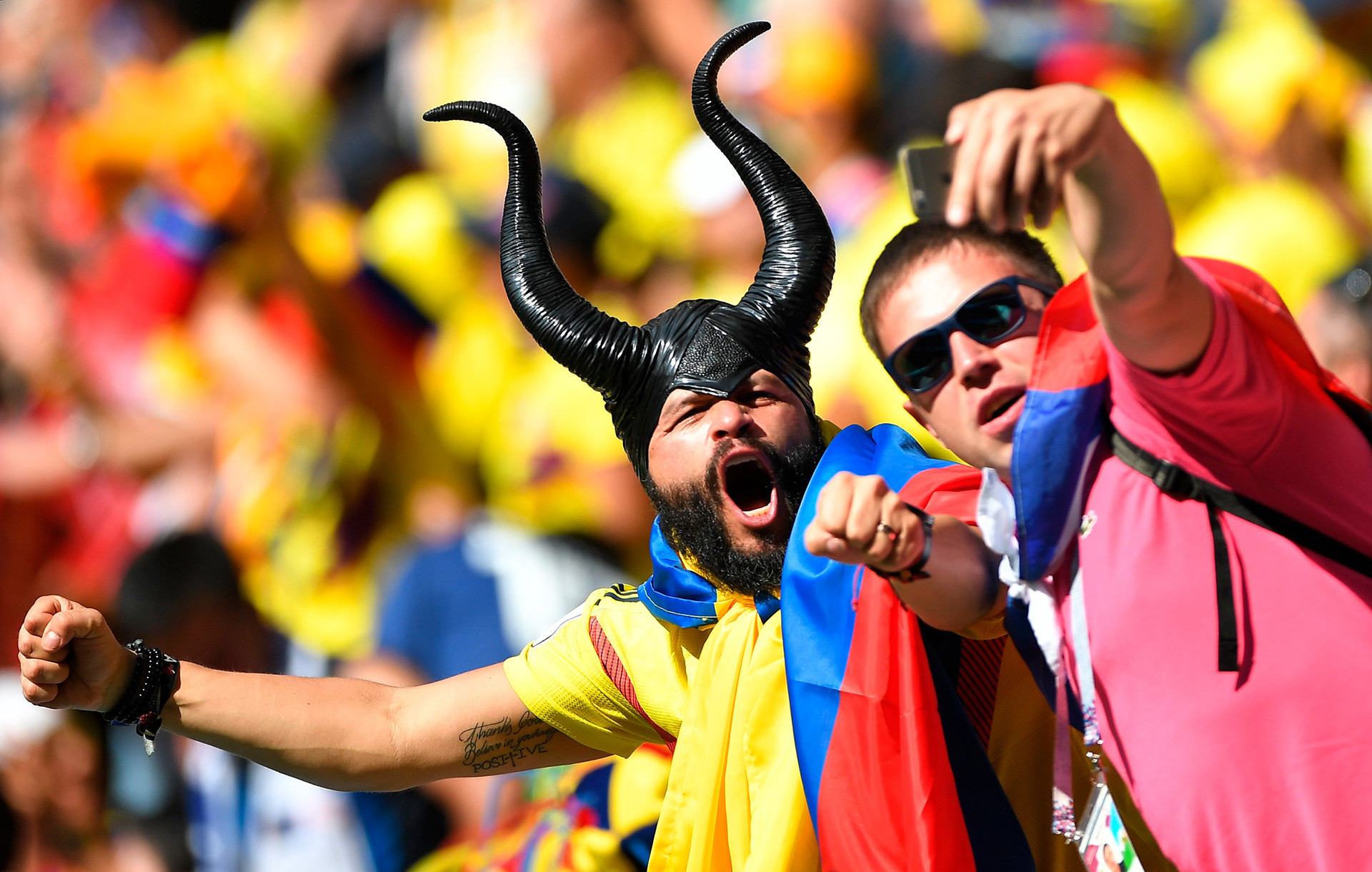 Maxim Blinov/Sputnik
4. The Japanese are also giving their all to will their team on, and it's working - they beat Colombia 2-1. The fans also mopped up after themselves in the stadium.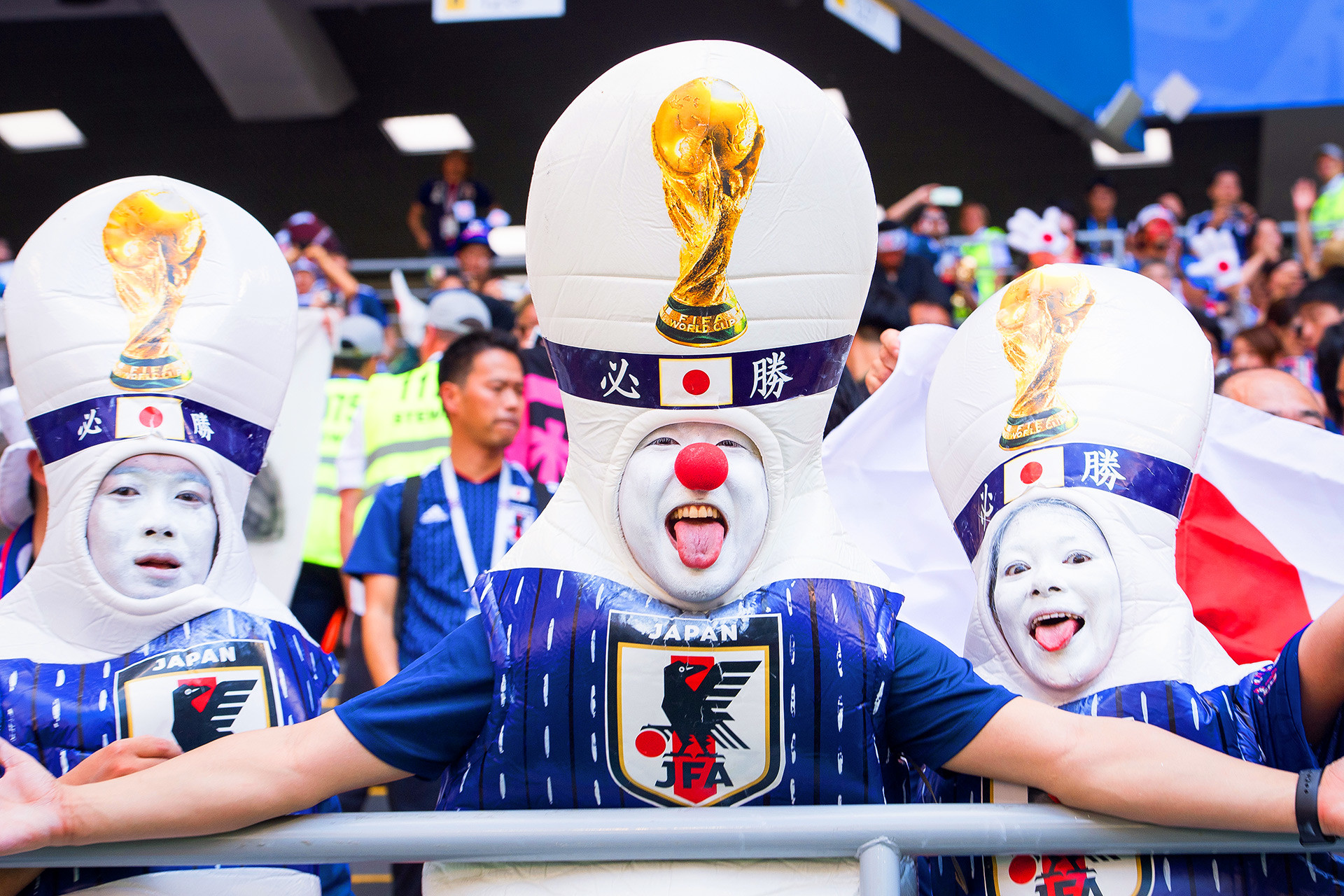 Elmar Kremser/Global Look Press
5. Arguably the brightest fan traveled from Sweden to Nizhny Novgorod. No surprise then that the Swedes beat South Korea 1-0!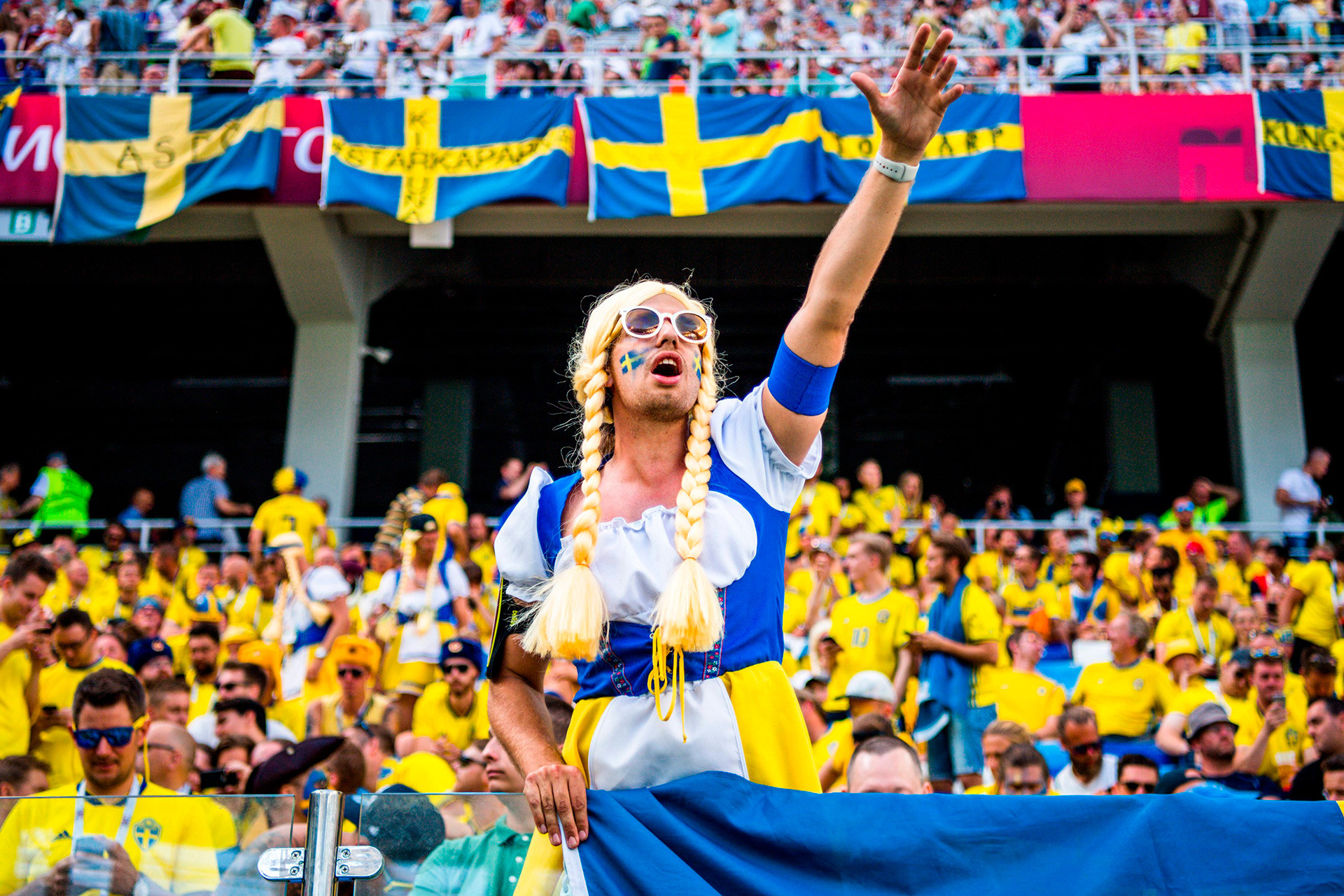 Joel Marklund/Global Look Press
6. Huge sombreros, smiling girls, and red-hot support! Viva la Mexico, in short. Moscow, June 17.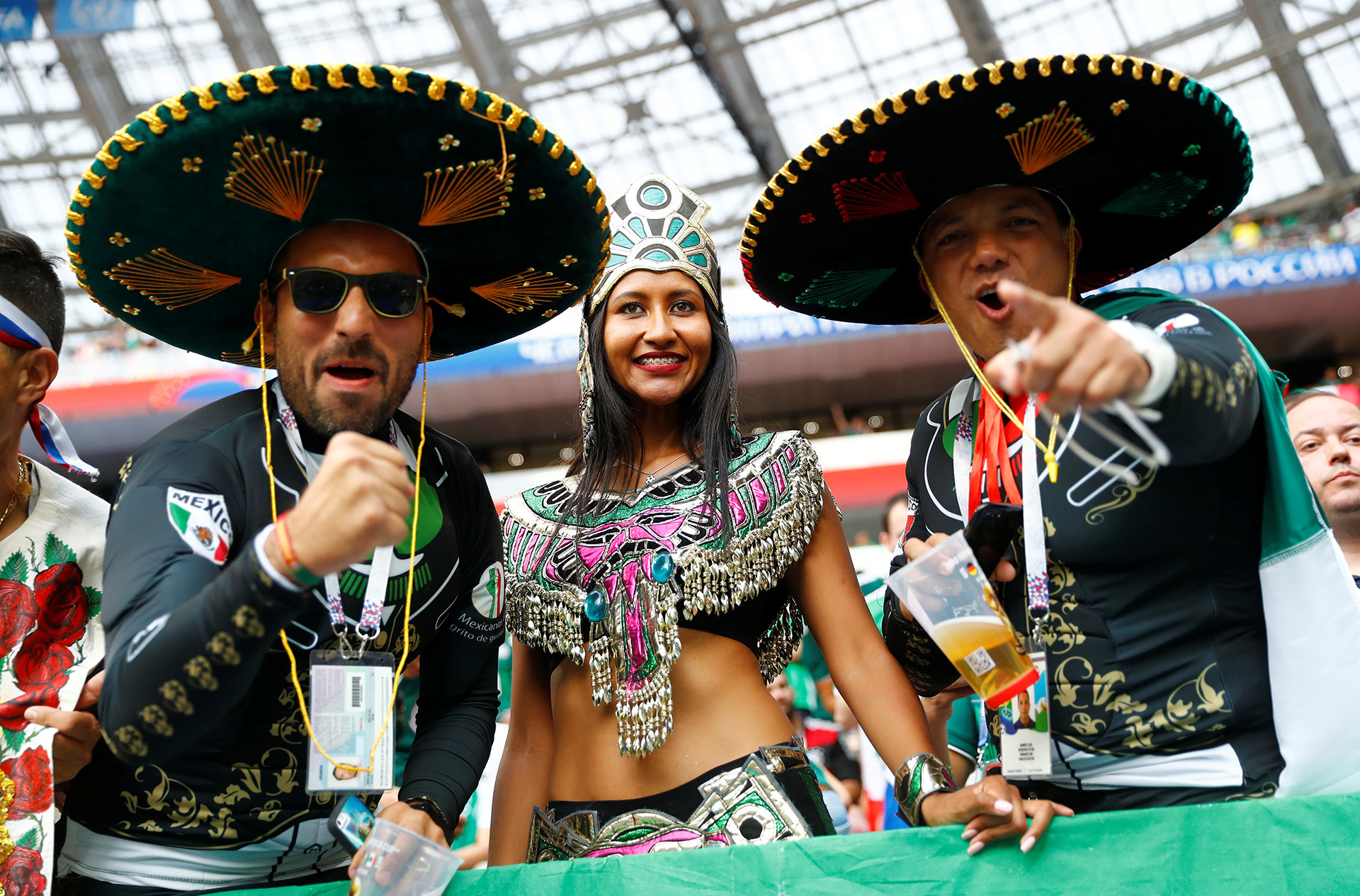 Reuters
7. Can you guess which country these fans were cheering for? You're right (or wrong), they came from Germany. Moscow, June 17.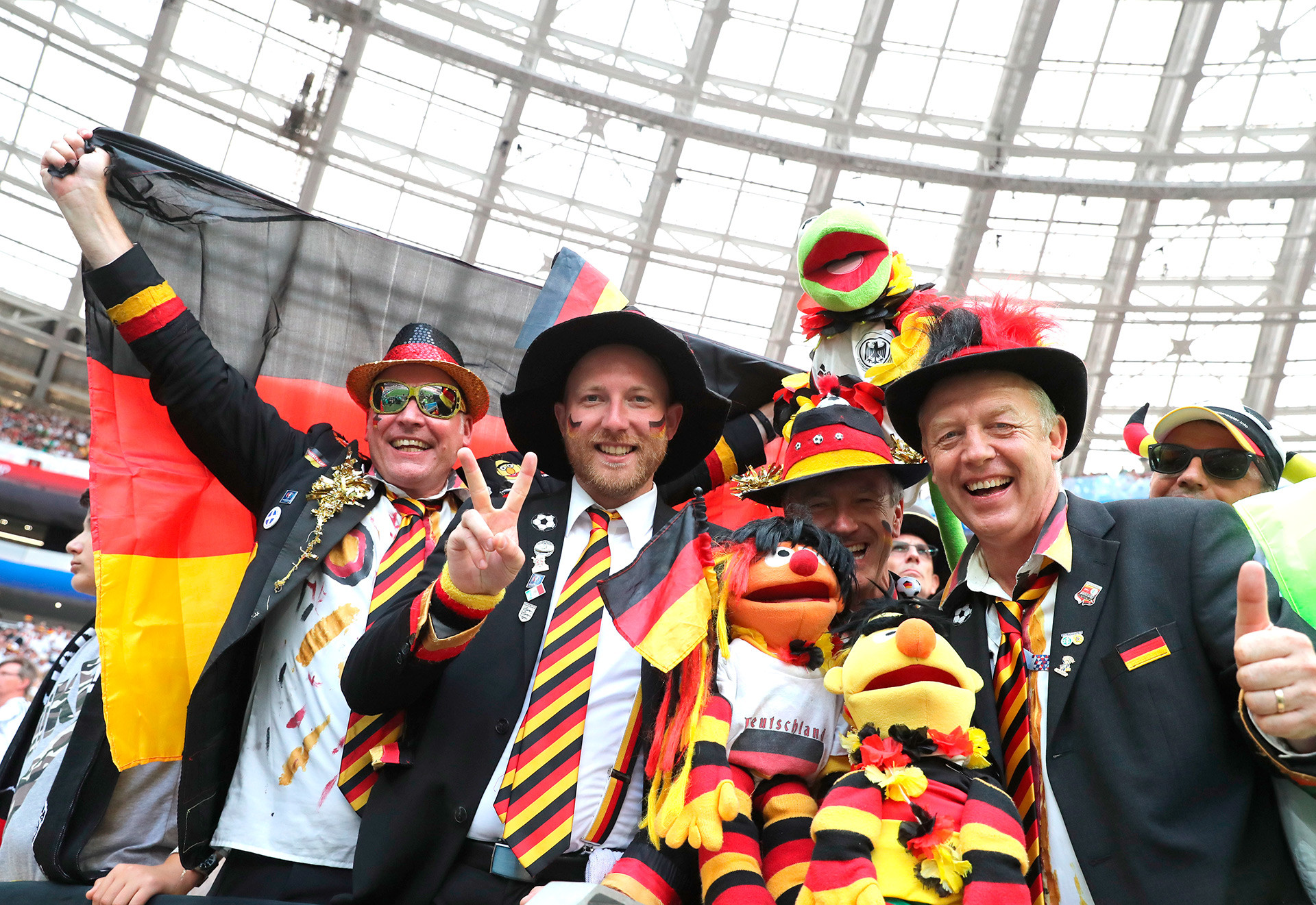 Cao Can/Global Look Press
8. A beautiful supporter from Peru visits Saransk, June 16.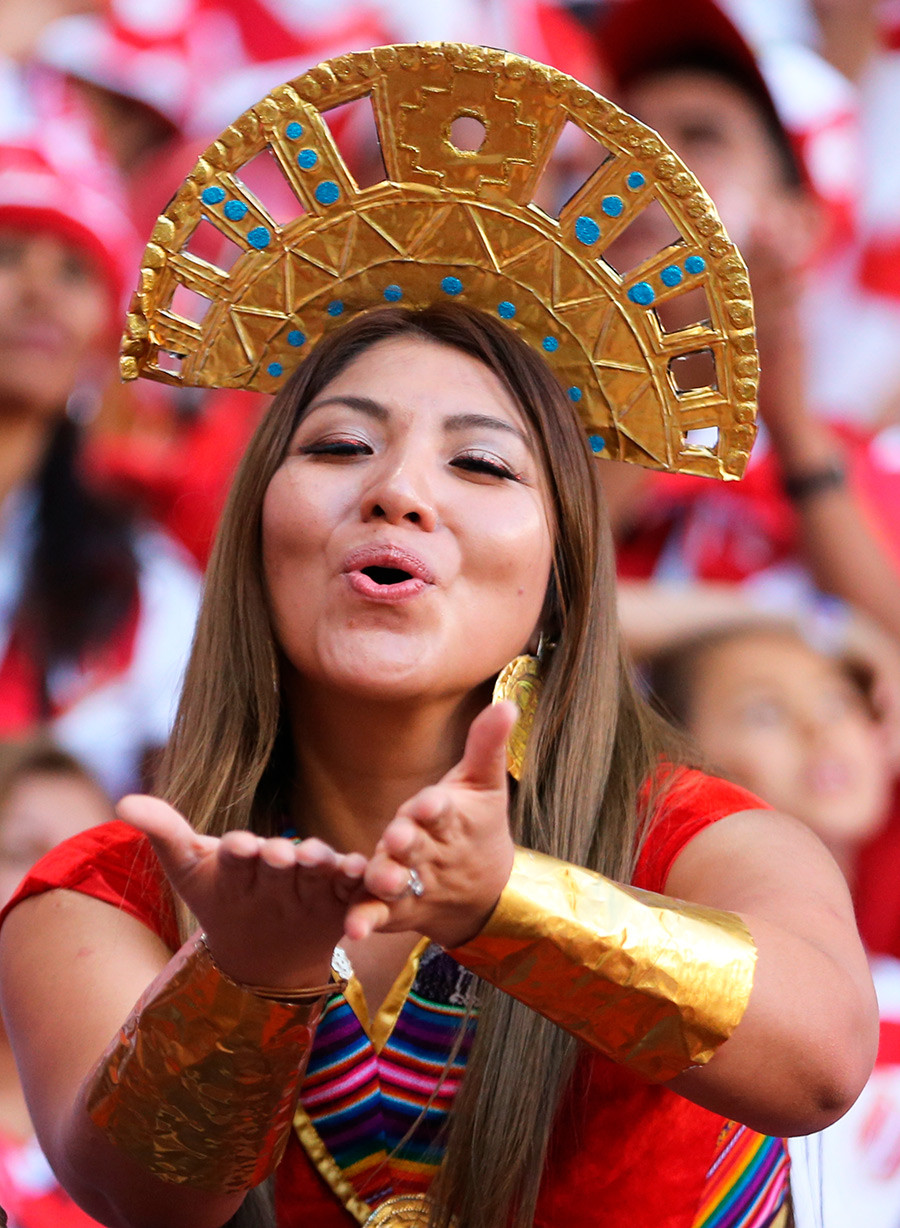 Mikhail Serbin/Sputnik
9. These hats look like a ball sporting the colors of the Croatian flag. Or a baby's cap. Whatever - their team beat Nigeria 2-0 in Kaliningrad, June 16.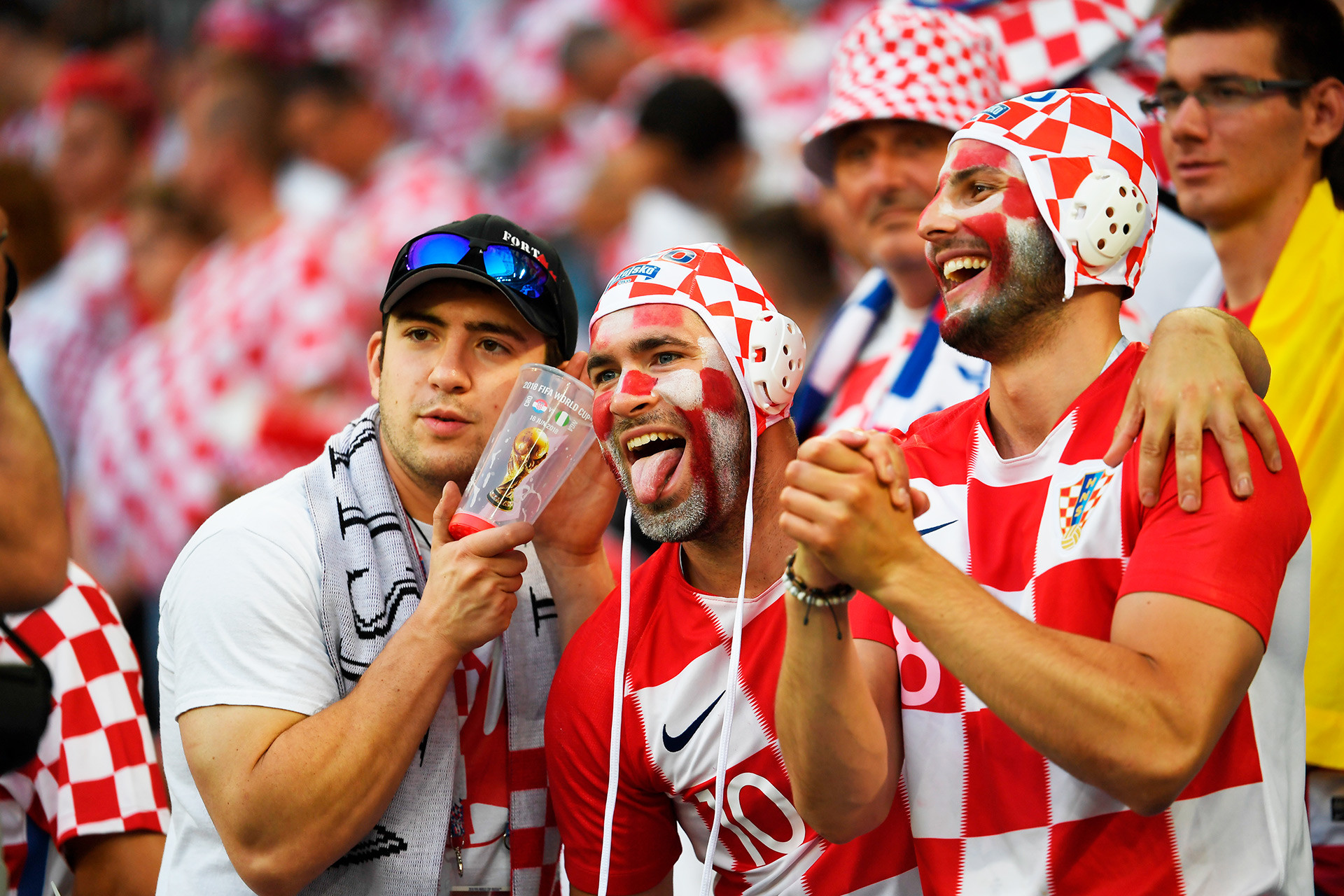 Chen Cheng/Global Look Press
10. The most intimidating-looking fan from Iceland kindly obliges selfie requests from Russians in Moscow, June 15.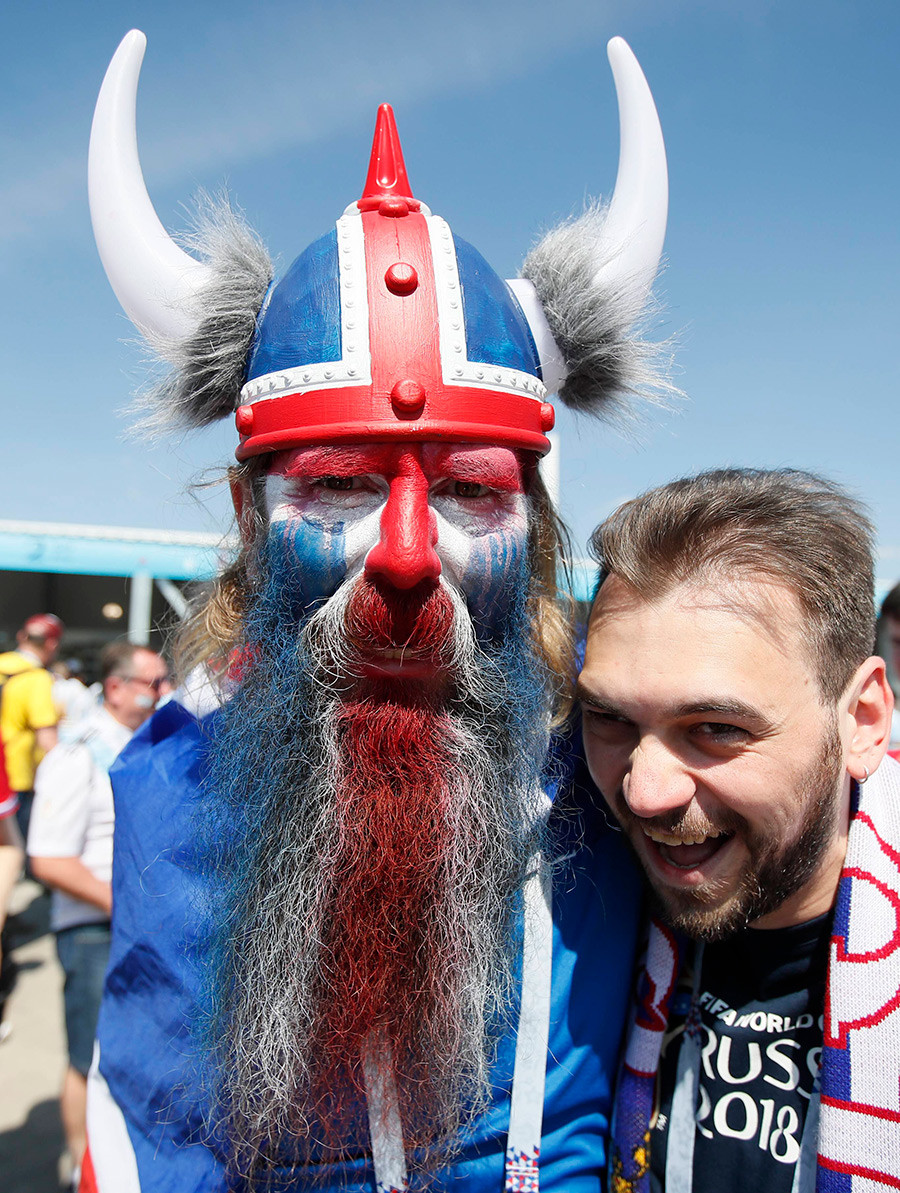 David Klein/Global Look Press
11. The Incredible Hulk or an Iranian supporter? St. Petersburg, June 15.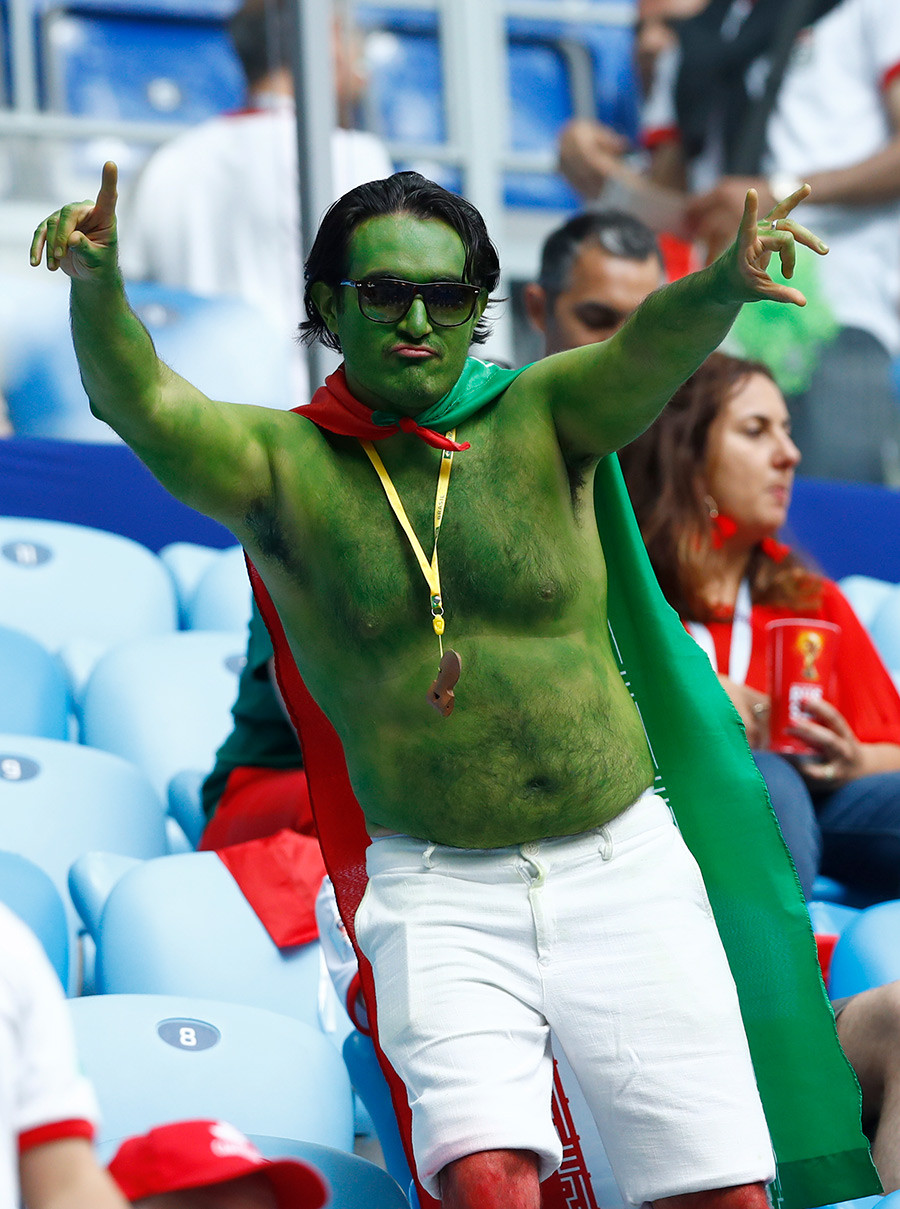 Matteo Ciambelli/Global Look Press
12. Every team could do with its own Batman - this particular superhero is from Morocco. Moscow, June 20.
If using any of Russia Beyond's content, partly or in full, always provide an active hyperlink to the original material.