Fan fun: Check out these wild photos and vids of the World Cup in Russia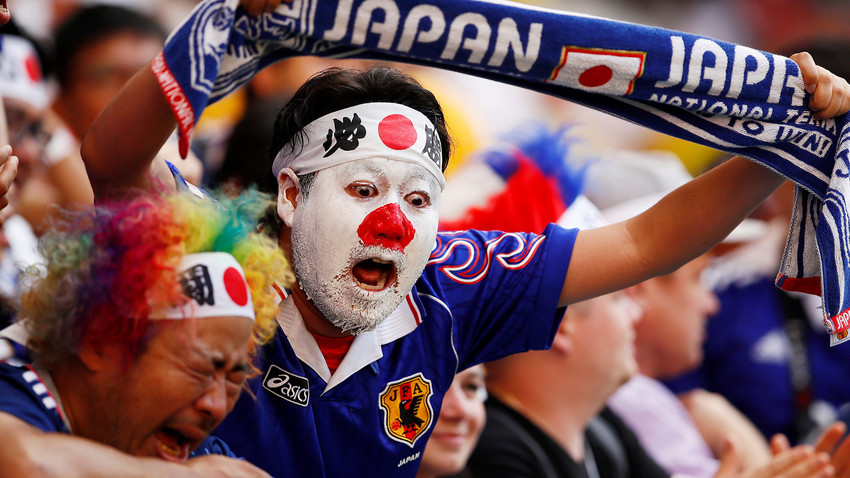 Aussies with kangaroos and affectionate Mexicans carrying their friend's mannequin have turned the 2018 FIFA World Cup Russia™ into a real festival.
1. Aussie fans are golden and they know how to make themselves feel at home. Here, a fan vividly impersonates a kangaroo.
2. Others brought the animal along. Football is more fun if you share it with a kangaroo.
3. Javier became the most recognizable Mexican fan at the 2018 FIFA World Cup Russia™ because his faithful friends refused to leave him behind (his wife wouldn't let him go). So, they made a dummy and brought it to Russia. Javier is a celebrity now.
4. Mexican fans have been the most affectionate so far. This fan kissed an editor of the newspaper, Metro, while she was streaming the game live on Instagram.
5. This Mexican fan came to Russia looking for a wife. The writing on the back of his shirt says, "I'm not married."
6. Festive costumes are a must for Brazilian fans at the 2018 FIFA World Cup Russia™, and the Moscow Metro is the best place to show off.
7. Egyptians travel in style, too.
8. And this tiger mask is a killer!
9. These two Spaniards try to go for locals, Vitya and Ivan.
10. Icelandic fans are among the leading favorites for Russians. They're charming and their signature "Huh!" enthralls crowds.
11. Even the famous Russian song, Kalinka, sounds extraordinary when sung by the Icelanders.
12. This German fan came all the way from his hometown to Moscow on an 82-year-old tractor that only goes 20 km/h. The 70-year-old surely deserved this free game pass that he received upon arrival in Russia.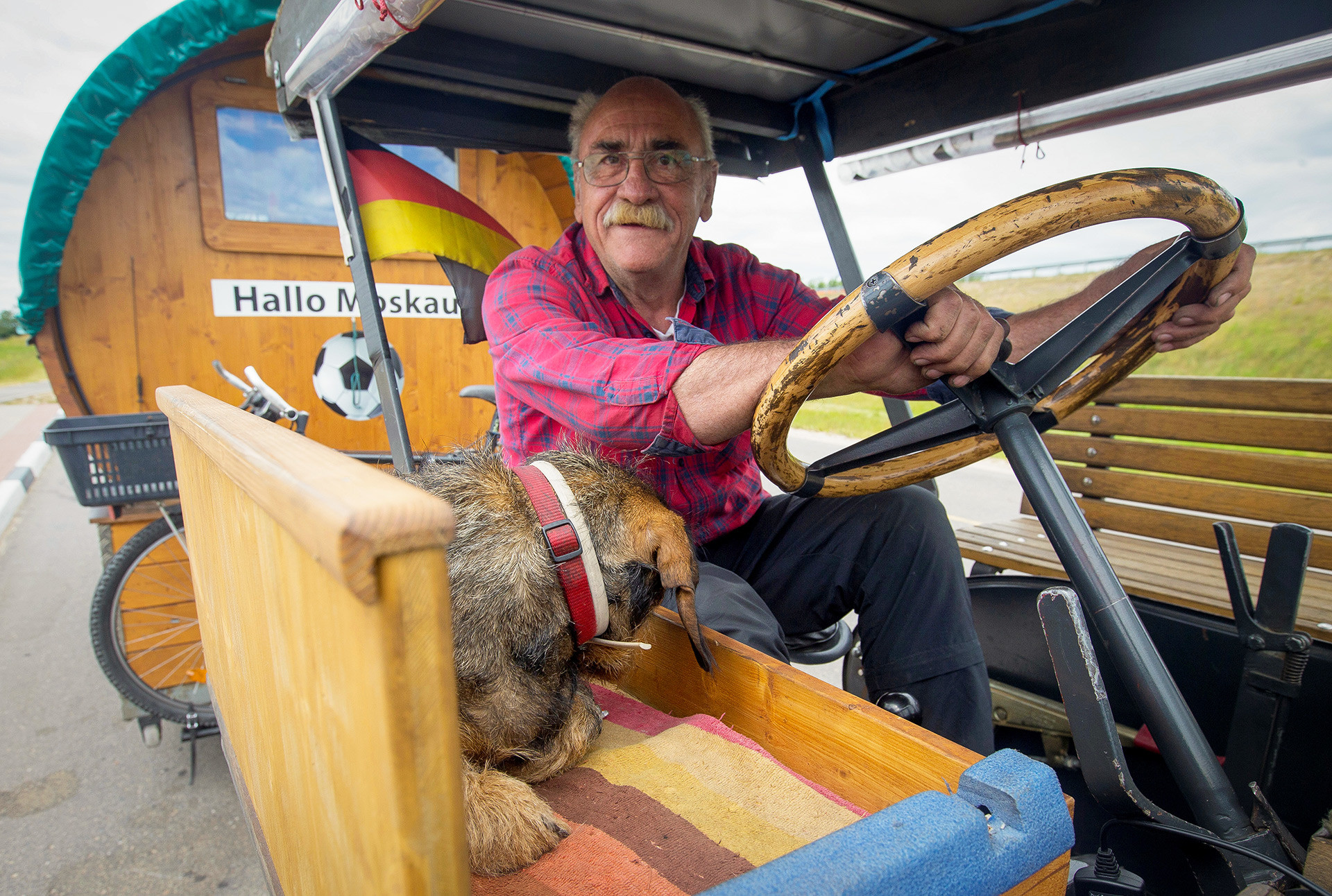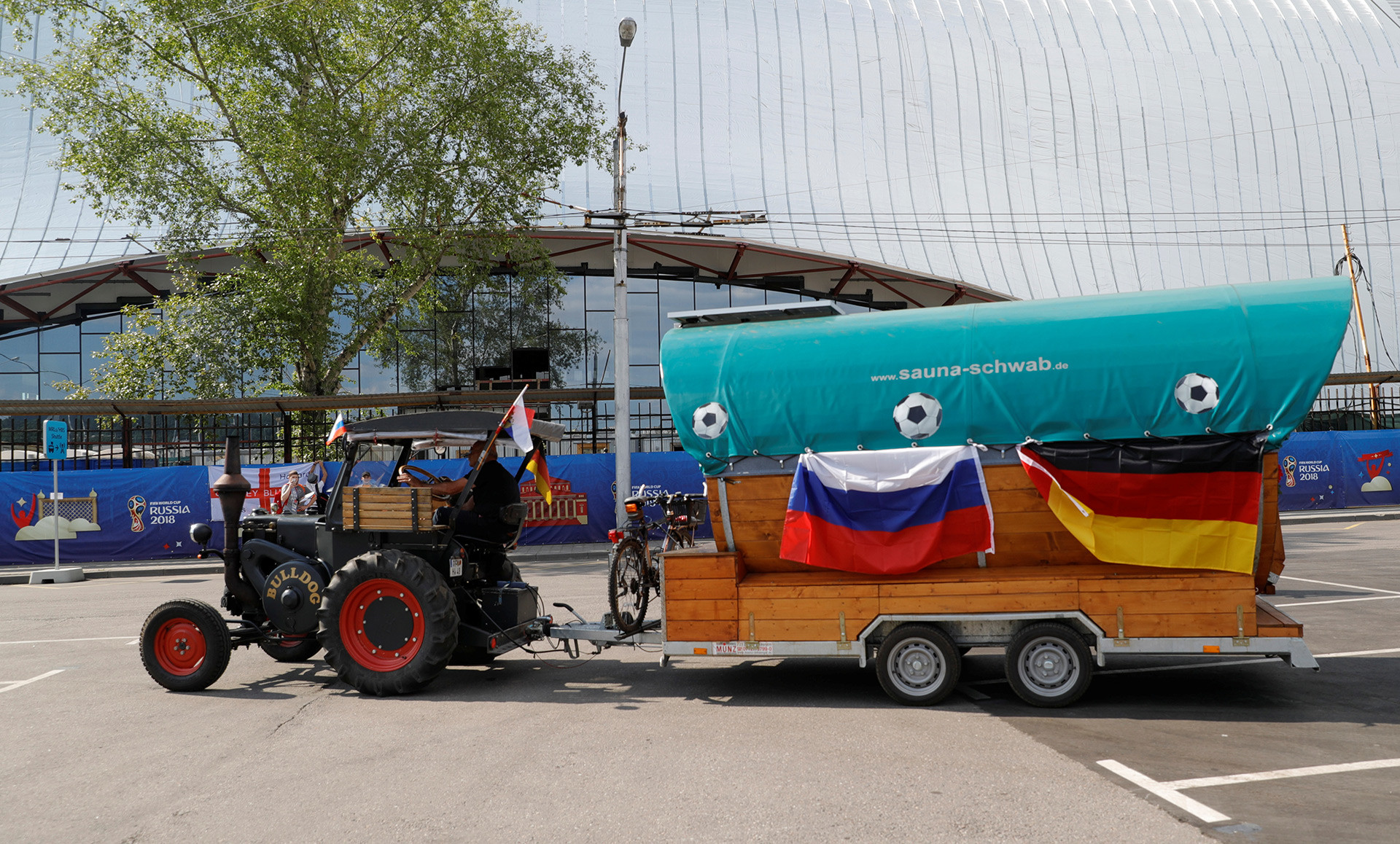 Reuters
13. World Cup passion has captivated everyone. English and Tunisian fans share a train on their way to Volgograd to see the game.
14. Panamanian and Belgian fans united to sing Katyusha next to the Fisht Stadium in Sochi.
15. Even Russian policemen fell under the fans' charm!
If using any of Russia Beyond's content, partly or in full, always provide an active hyperlink to the original material.