Where to go in Moscow for free with your Fan ID during the World Cup?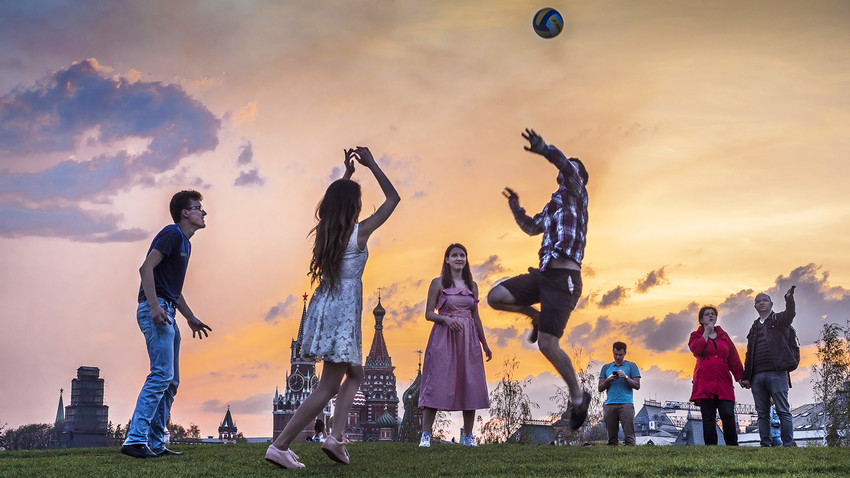 Zaryadye Park
Konstantin Kokoshkin/Global Look Press
There's so much cultural stuff lighting up Russia's 11 host cities during the championship and your special ID opens many doors, either for free or at a discount. Here are some of Moscow's top venues to visit that won't break the bank.
Are you in Moscow for the World Cup and looking to make the most of your stay? If you're a lucky holder of a Fan ID you can soak up the country's history and culture for free, or at a discount. The ID doesn't only open doors to several museums and galleries, it also lets you ride public transport for absolutely nothing in the 11 host cities. Read on to find out more.
The New Tretyakov Gallery on Krymsky Val, the sister branch of the better-known Tretyakov Gallery, is where you can get acquainted with Russia's 20th century art. The permanent collection features more than 180,000 pieces, from large-scale retrospective works by great Russian artists to more experimental exhibitions. The entry gallery is completely free for ID holders until July 25.
Another art gallery worth visiting is the Garage Museum of Contemporary Art in Gorky Park. From June 12 to July 25 World Cup ticket holders can get two admission tickets for the price of one (500 rubles or $7.8 for all exhibitions) and get a 15 percent discount on guided tours by presenting a Fan ID. Don't miss the chance to visit this hip place that doesn't only exhibit Russian artists but some of the world's best foreign artists. This summer Garage is showing the work of German photographer Juergen Teller celebrating the World Cup, and the "Infinite Ear" exhibition exploring sound in a completely unique way.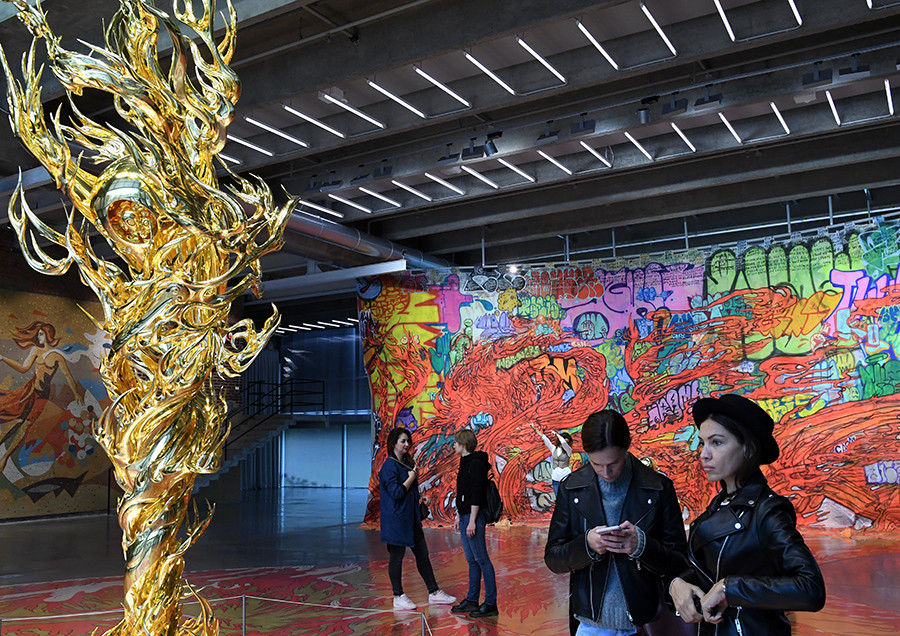 Garage Museum of Contemporary Art
Vladimir Vyatkin/Sputnik
Got a spare afternoon? Consider taking a journey across Russia (metaphorically speaking) by exploring the State Historical Museum's huge collection. During the World Cup fans can visit the place and enjoy a 30 percent discount on tickets, which also include entry to St. Basil's Cathedral, the Patriotic War of 1812 Museum, and the Chambers of the Romanov Boyars. You can also sign up for free guided tours in a number of different languages.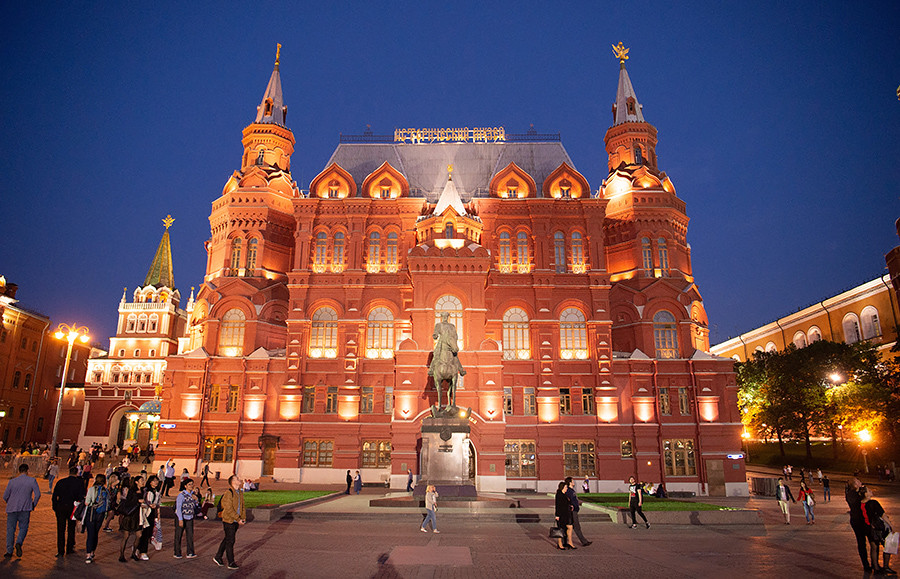 The State Historical Museum
Christophe Gateau/Global Look Press
Free museums, guided tours, and parks
Apart from discounts for football fans, some Moscow museums have free entry days each month. For instance, the Museum of Cosmonautics, Darwin Museum, House of Gogol, GULAG Museum, and Moscow Museum of Modern Art open their doors for no cost during the third Sunday of every month.
The Museum of Russian Icons, Bulgakov House, Moscow Metro Exhibit at Vystavochnaya Station, Winzavod Contemporary Art Center, and Tchaikovsky Moscow State Conservatory can also be visited for free.
In addition, there are plenty of free guided walks available. Groups like Moscow Free Tours and Moscow Greeter provide free daily walks through the center of the city. Aside from being informative, these tours are great if you've just arrived in the capital and want to find your bearings. Plus, there are specially organized walking and bus tours for fans that can be booked at special football shaped mobile tour booths located on Triumfalnaya Square, Arbat street (near the Smolenskaya Metro), at the start of Nikolskaya street, and near the glass dome in Zaryadye Park.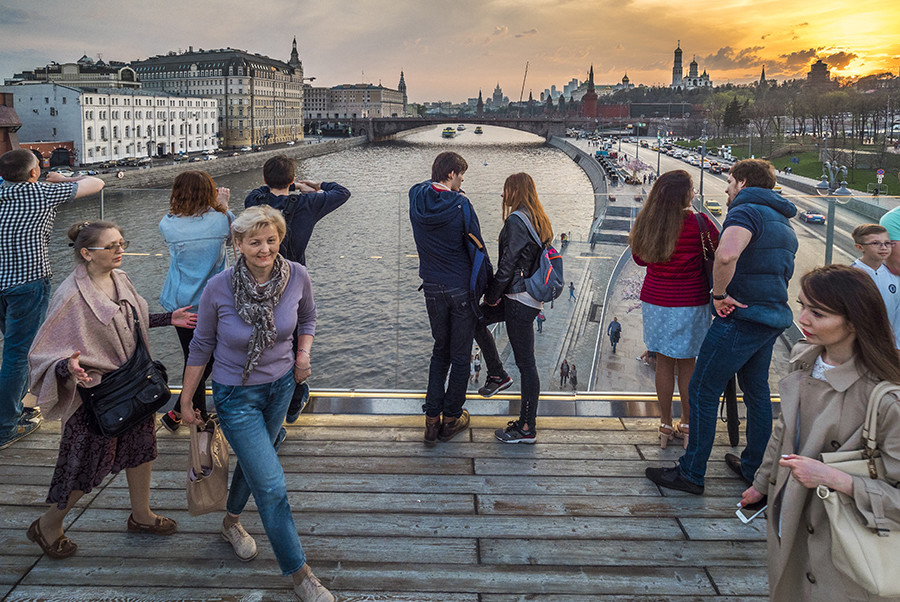 Zaryadye Park
Konstantin Kokoshkin/Global Look Press
Or you can simply roam around the capital's major green spaces: Gorky Park, Sokolniki, Tsaritsyno, and VDNKh. Live outdoor performances, sporting activities, and various festivals happen in these places all year round and life there never ceases to stop – even less so during the World Cup. Actually, some cafes and restaurants in Gorky Park, Muzeon Park of Arts (next to the New Tretyakov Gallery), and Zaryadye Park offer a 10 percent discount during the championship – so keep an eye out.
In another host city? Check out our guides on what to see in each of them (from St. Petersburg to Saransk) and have a look at our list of unmissable cultural events marking the World Cup across the country.
If using any of Russia Beyond's content, partly or in full, always provide an active hyperlink to the original material.