Worst date #1: William, 21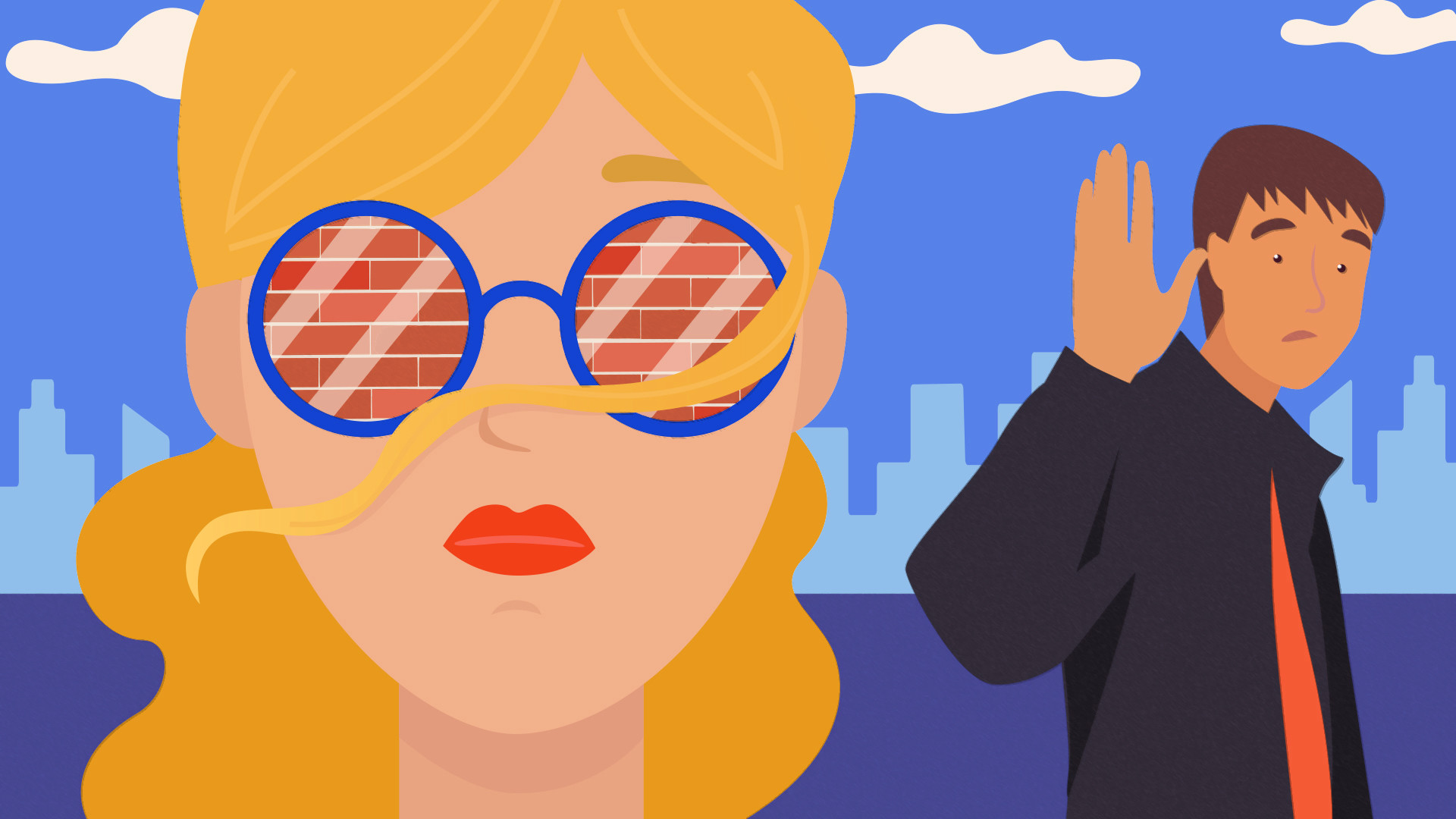 I met this girl on Tinder. We had great, deep conversations on the app. Then we met in real life and it was like talking to a brick wall - she literally gave one-word answers and seemingly sarcastic laughs. I did all the talking and she barely said anything. If I asked about her favorite music or hobbies, she'd just say, "I dunno," and shrugged. It was excruciatingly awkward, and there were so many long moments of silence. My conversation reserve tank isn't as deep as I thought, and the date lasted about 40 minutes. I just couldn't take the intensity any more.
Before we left, she suggested going to the viewing platform of the nearby children's shop, which has one of the best views of Moscow. I reluctantly agreed, and we went. At the top, she started telling me about what a good time she's having and how into me she is. Then she leaned in for a kiss, and instead of kissing her back, I high-fived her in response. Not surprisingly, we went straight to the metro and went our separate ways.
Worst date #2: Olesya, 30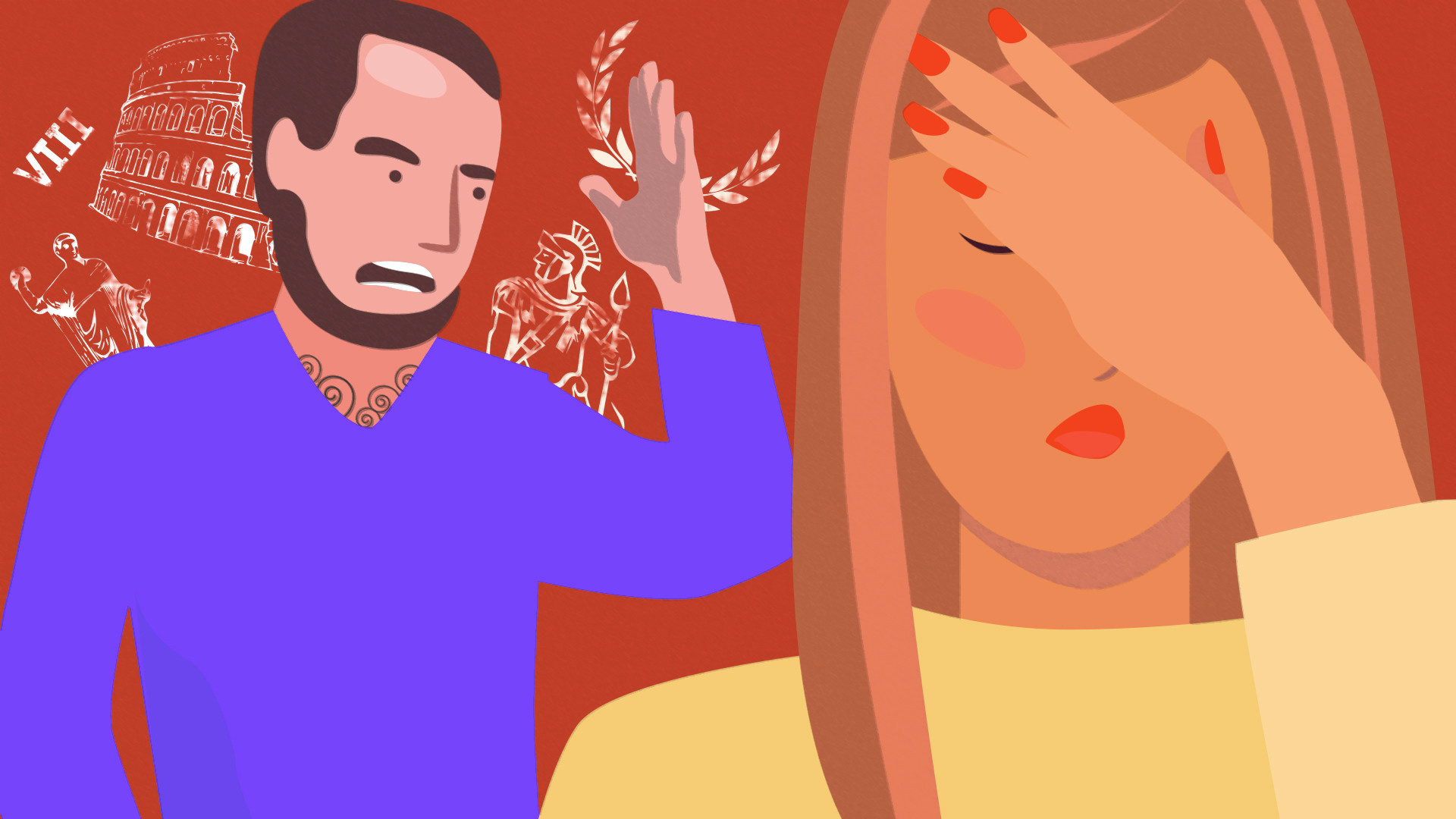 Alena Repkina
A while ago I met an Italian guy on Tinder. He looked like a typical Italian from his profile photo; handsome with curly hair.
"This is perfect," I thought, "Italians are easy-going and fun."
Full of stereotypes, I thought I had it all figured out. I imagined us drinking wine, relaxing and laughing... I envisioned him telling me how beautiful I am.
In reality, when I finally met him he turned out to be 10 years older and 10 cm shorter than expected. Oddly enough, during our entire conversation I probably said one word, and that was "Hello."
He wouldn't stop talking. This guy turned out to be pretty weird, and he kept telling me the story of Ancient Rome, the names of its emperors and the years of their reign. Not once did he ask any questions about me, and any effort that I made to get a word in was cut short by something like, "And let's not forget Tiberius..."
After 40 minutes I couldn't take it anymore and told him I was leaving. I ended the conversation by saying that it was nice to meet him, and I called the waiter, took out my purse hoping to pay the bill and never see him again. But he then cried out, "You're pathetic!" He took money from his pocket, threw it on the table and ran off without waiting for the bill to arrive.
Worst date #3: Nikita, 33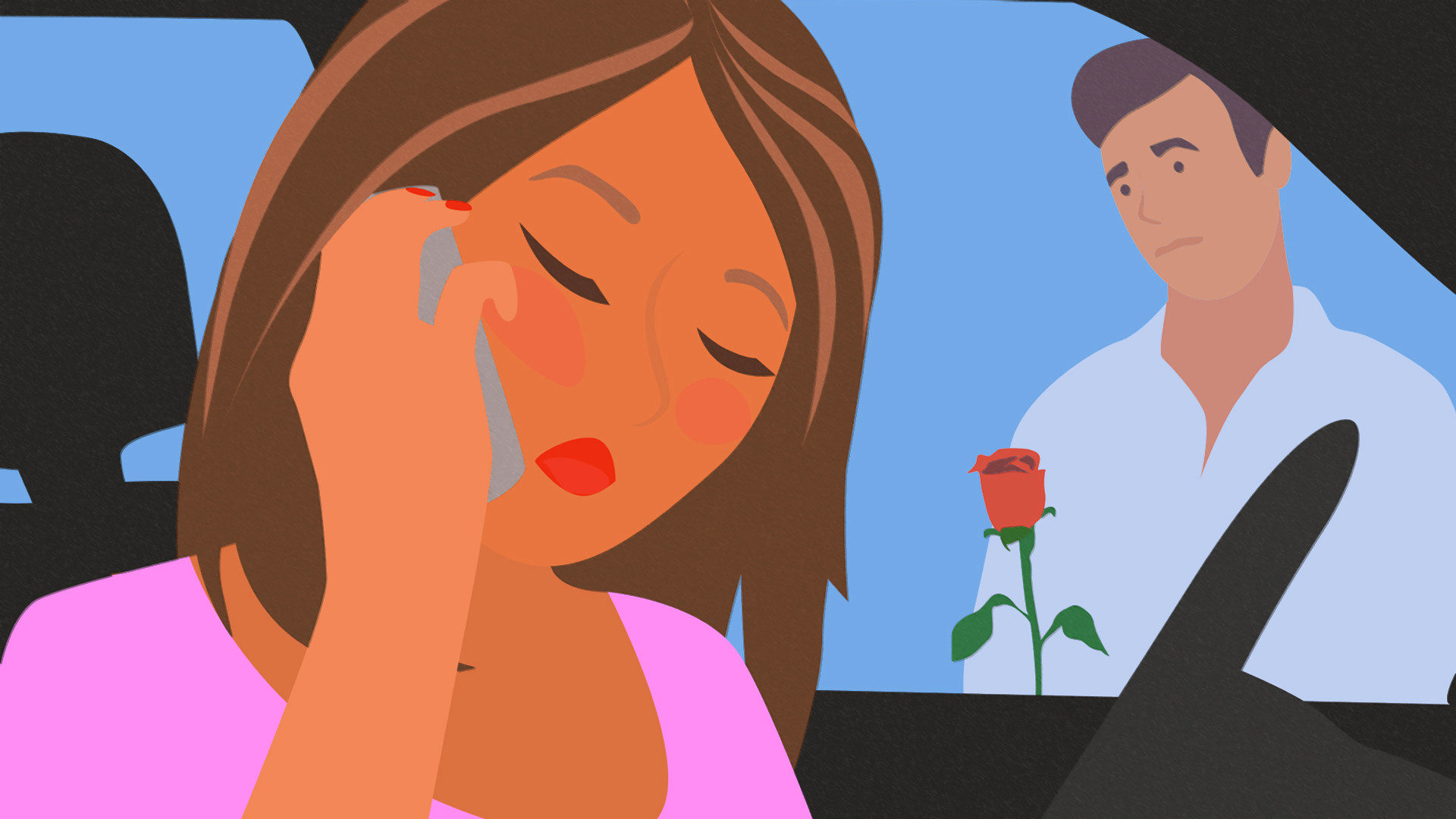 Alena Repkina
We met through mutual friends on the Internet, and agreed to meet by the Shukhov monument at Chistye Prudy, a large pond in Moscow. I arrived early and waited for her to turn up. I waited 20 minutes, then 40 minutes, but she was nowhere to be seen. I rang her up, but she didn't answer the phone! I called again after 10 minutes. No answer. I rang a third time and she answered, whispering, "I can't talk now, I'm at a seminar about personal growth!"
"Well, we agreed to meet now," I said.
"I'm at a seminar for personal growth, I can't just get up and leave!" she replied.
Still, I decided to meet her out of curiosity, to find out what sort of personal growth she was talking about. It turned out that she preferred to drive around the city in her 4x4 Pajero instead of walking, despite it being a lovely summer day. Once she arrived at her destination she sat inside because she was too lazy to walk. One final thing, I told her that if she's looking for personal growth, she shouldn't come to a meeting 2.5 hours late.
Worst date #4: Darya, 28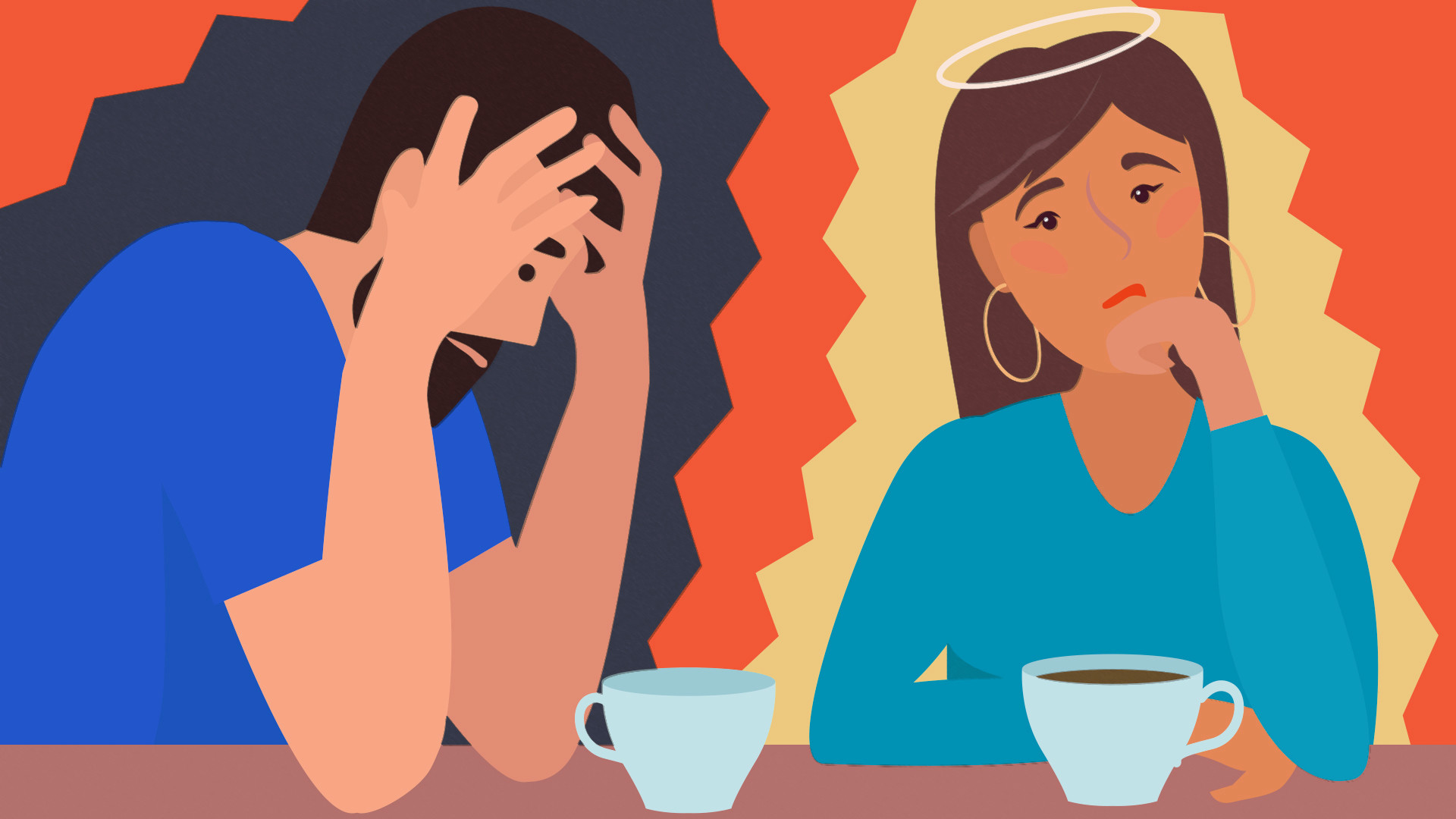 Alena Repkina
Where else can you find all sorts of crazy people? On Tinder, of course. I wasn't in a relationship and wanted to keep myself entertained. I found a match on Tinder, and we agreed to continue the conversation on Facebook.
Maybe I wasn't that interested in him to start with, but there was something about him that eventually had me hooked. The conversation wasn't the usual, "Hi there, beautiful! Is your mom looking for a son-in law?" It was a lot more interesting. His name was Andrey (I love this name), and he seemed pretty manly.
We continued to message each other and spoke all the time. He fascinated me, using the formal "you." All his messages reminded me of the letters that Onegin wrote to Tatiana. He was a really interesting guy with an unusual outlook on life.
We talked and talked, but not once did he suggest meeting up. I found this really strange because guys don't usually like to talk this long. I spent all night and day with the phone glued to my hand! In the end, I insisted on meeting because we only lived 10 minutes from each other! We finally met after a month.
I expected him to be tall and manly, but in reality he was just a bit taller than me and really thin. I reminded myself that I shouldn't judge a person by his appearance, especially since he was interesting to talk to.
We sat down...there was an awkward silence...I tried to smile and start a conversation. I noticed that his hands were shaking.
"Is something wrong?" I asked. "No, everything's fine; I just knew this would happen."
"What's the problem?" I asked him.
"I mean, can't you see for yourself? I'm not at all how you imagined me. Look at you, and look at me."
Basically, the whole conversation continued in the same dismal manner. I tried to reason with him, to somehow salvage the night, but it was to no avail. After 15 minutes I was exhausted and I wasn't even sure why I was trying to console a man that I didn't know. I finished my tea and said it was time for me to get going.
I felt bad for him, but I'm not Mother Theresa. On top of that, I wasn't disappointed at all, even though I wasted my time messaging him. I felt like some type of untouchable goddess who few are worthy of. Needless to say that I left Tinder after this incident.
Worst date #6: Aim, 21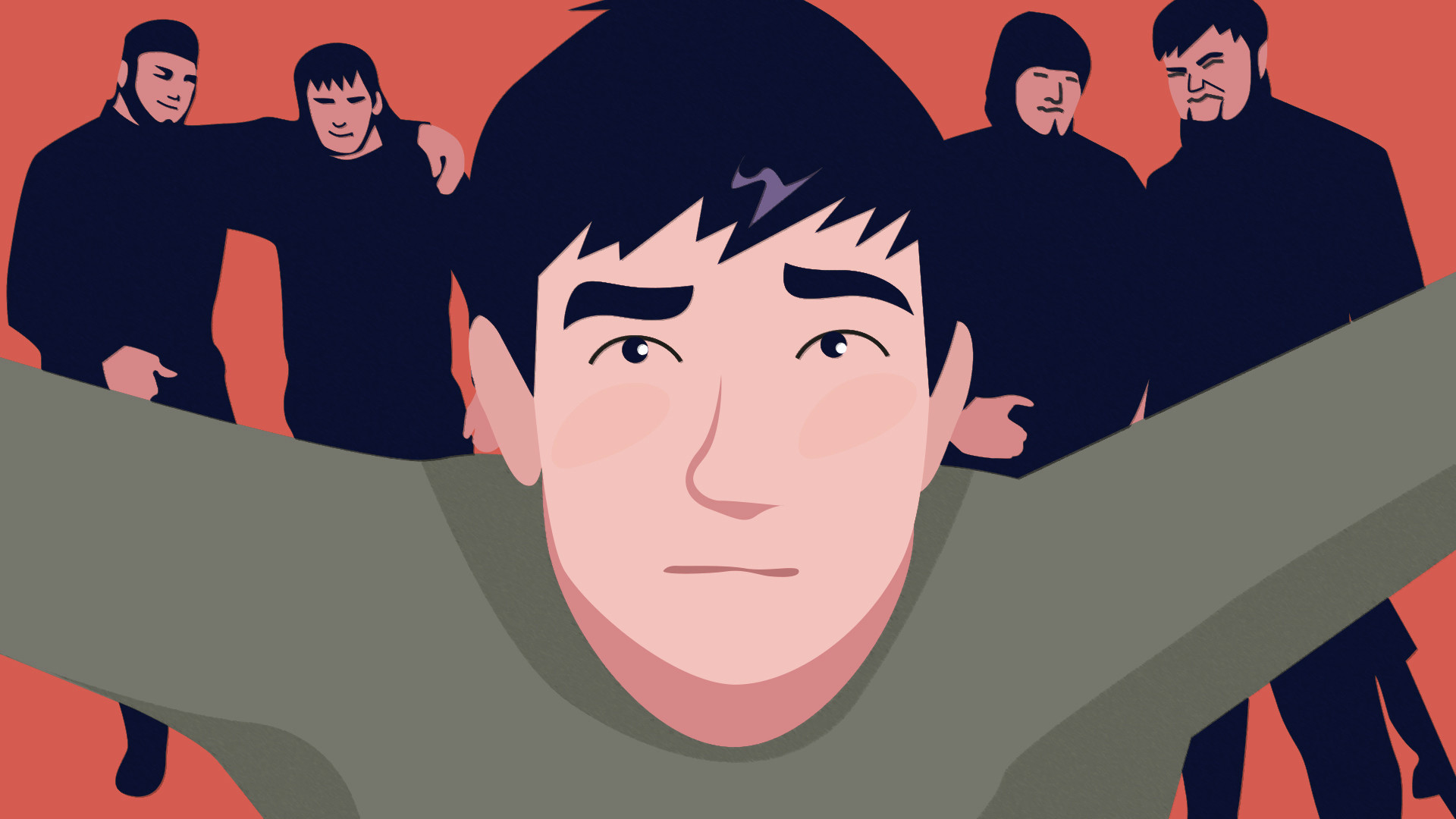 Alena Repkina
My grandma was desperate for me to meet a Kazakh guy. I'm a Kazakh woman. We're talking about my favorite grandma, who makes the most delicious pies in the world, so I naturally gave in and decided to give it a go.
Right around this time a guy from the south of Kazakhstan was harassing me online. He saw me at a national event, found my profile online, and started to message me non-stop.
We met and it was terrible. First of all, he was 30 minutes late and I'm the sort of person who values punctuality. Second, he was big-headed, more than Nazarbayev [Kazakhstan's president], and he bragged about his relatives and so-called achievements, which included coming to Moscow and sponging money off his dad. Third, he tried to grope me; gross!
I said that I had a stomach bug and took off, but this didn't stop him. A month later he contacted me again online. I'm an Asian girl, so I put up with him for a while, hinting that it wouldn't work between us and that he should find someone else. Soon, I couldn't stand it any longer, and blocked him everywhere.
Since then he's contacted me on different accounts, at first sending requests and then threatening to find my friends and take revenge. It's been hell for me. He only left me alone when he got married. On the upside, my grandma no longer insists that I meet a Kazakh guy.
Worst date #7: Jason, 40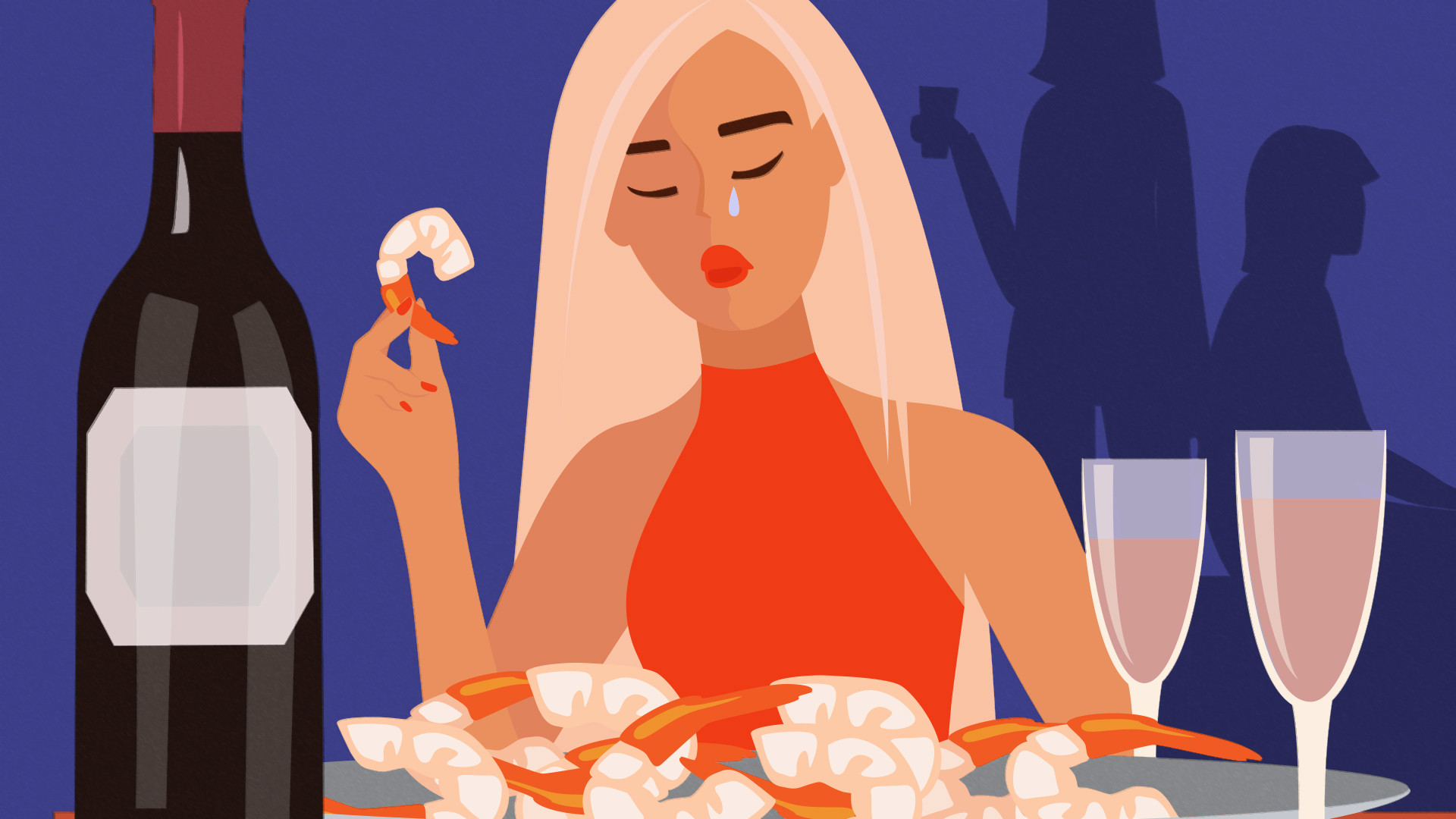 Alena Repkina
I was single last year and a Russian girl approached me on Badoo. We started talking and she asked if I'd like to meet. I suggested a restaurant, but she offered another option: a very nice but very expensive restaurant on Tsvetnoy Boulevard.
I checked out the menu online and thought it a bit pricy. "But okay, no worries," I thought to myself. She worked in the fashion industry as a model, so if she wanted to have a fancy dinner we'd have a fancy dinner. We met in the restaurant, and she was very pleasant and her English very good. We talked, got along well and had much in common. It seemed perfect.
Then we sat down and she ordered a big bowl of shrimp and said, "I want a bottle of wine." I agreed and she picked the most expensive bottle on the menu. I think the bottle was 8,000 rubles and it cost more than the actual dinner. But okay, we had a great bottle of wine and money wasn't an issue because we were talking and having a great time.
Then she offered to go for a walk and suddenly says: "I need to tell you something: I'm married."
I was a bit shocked and said, "Okay. Married, but separated or married married?" She's like "No, married married." And I'm like, "Why go on a date if you're married."
The next thing she tells me is that her husband is an alcoholic without a job who just sits at home and never takes her out.
"This is the only way I can enjoy attention from a man."
Now, mind you: this woman is stunning and unbelievably gorgeous. She could easily have found a nice guy with money, a car and a house. But then I learned during further conversation that they have a child together.
Before Tinder, Russians used to meet and fall in love while gathering potatoes. And at other strange places.
If using any of Russia Beyond's content, partly or in full, always provide an active hyperlink to the original material.