Before Tinder: 10 places where Soviet people met and found love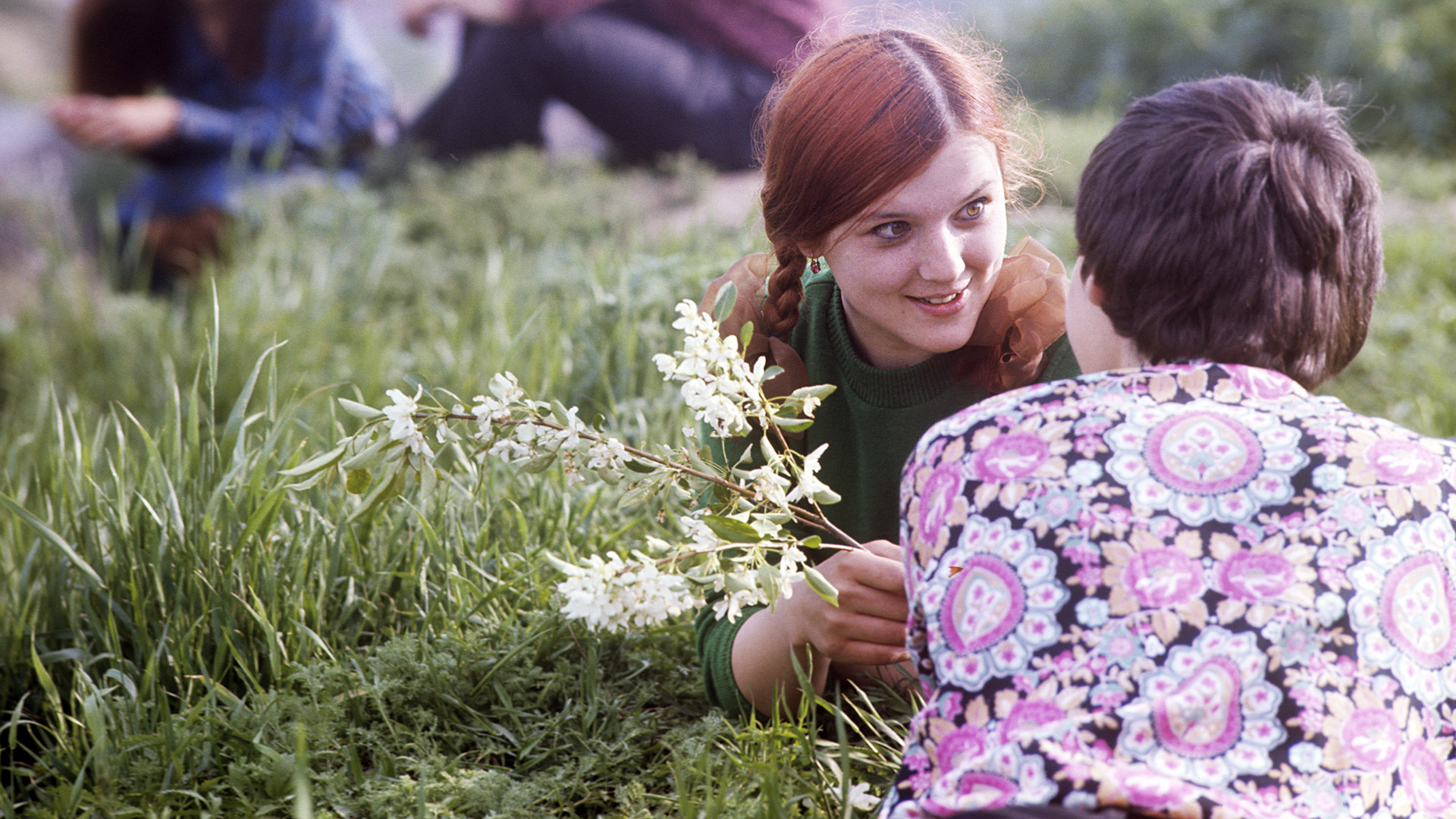 Young people having a rest.
V. Anni/RIA Novosti
In USSR there probably was no sex… but, of course, everyone knew where to go to find a spouse!
1. While gathering potatoes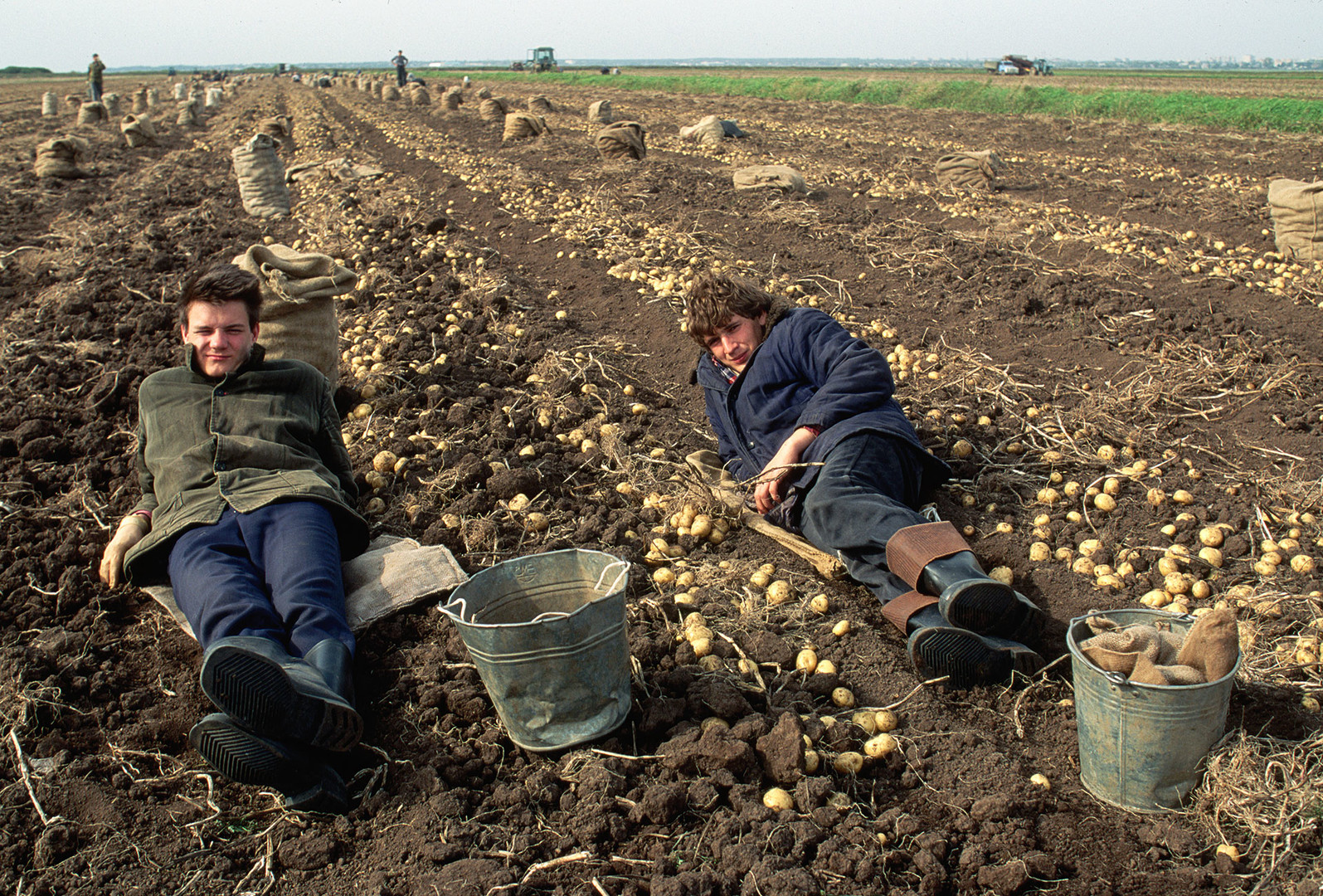 Doesn't sound very romantic, does it? But then, you probably know nothing of Soviet romance! Gathering potatoes was one of the most widespread things of the so-called "voluntary-compulsory" system where Soviet citizens helped get the harvests in. Students, state employees and servicemen were sent to the fields. Just imagine dozens of young people working all summer long until the September – and then, of course, having a rest altogether. What nice company in which to find true love.
2. On a construction site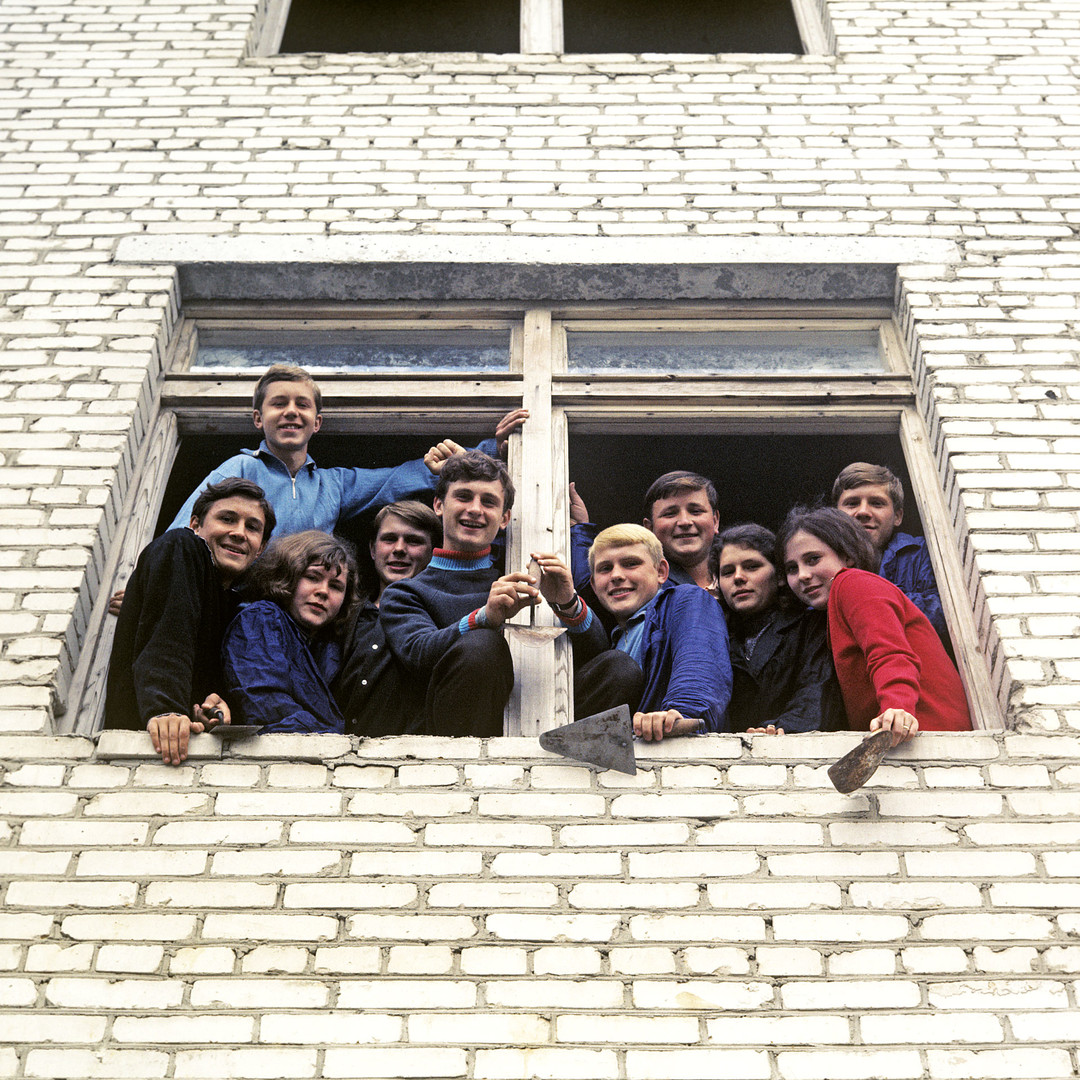 Student construction team of the Elektrostal Heavy Machine-Building Plant inside a window of a technical school under construction.
A. Bochinin/RIA Novosti
Soviet students were also engaged to help on building sites: During the summer or holidays these construction brigades built different things, often staying in camps altogether. The joy of working for Soviet men was embellished by cheerful evenings with singing and playing guitars… and maybe even a little bit of wine.
3. In other socialist states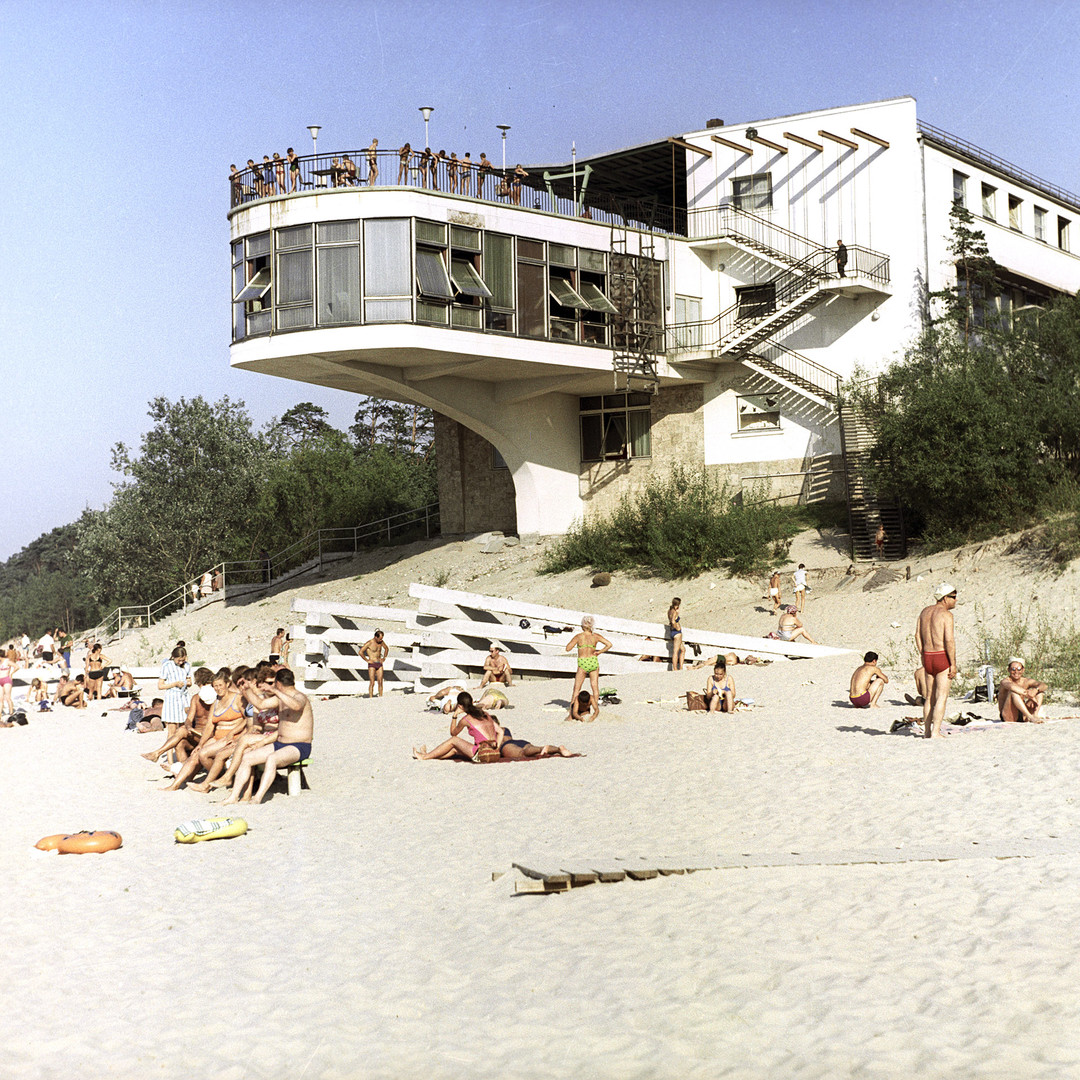 Near the restaurant in Jurmala.
Yakov Berliner/RIA Novosti
One of the greatest privileges was being granted a tour in one of the socialist states: Bulgaria, Hungary or East Germany, or visiting the Baltic States resorts. The organized groups had guided tours with bus or train and often were asked to stick together. So emotions of sightseeing and new horizons were accomplished with a new acquaintance.
4. While backpacking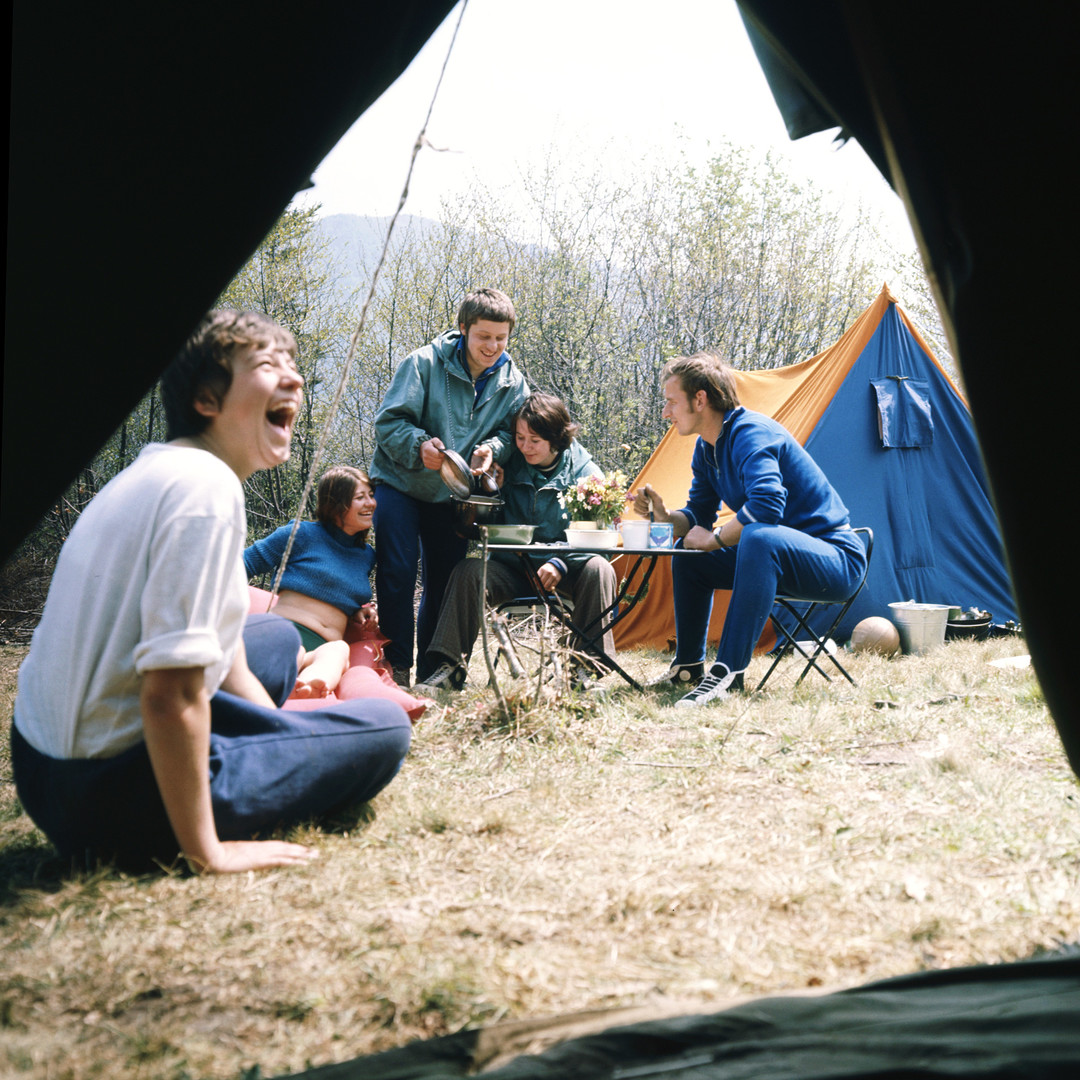 USSR. June 26, 1974. The tourists on a hike during the holidays.
Vladimir Peslyak/TASS
Soviet people were big fans of hiking. What a romantic thing – only you, your backpack and a tent and you could stay wherever you wanted, enjoy the sunrise in the mountains and nights around the fire. Like everything in USSR there were organized tours where you never knew who you would be shoulder to shoulder with.
5. At a House of Culture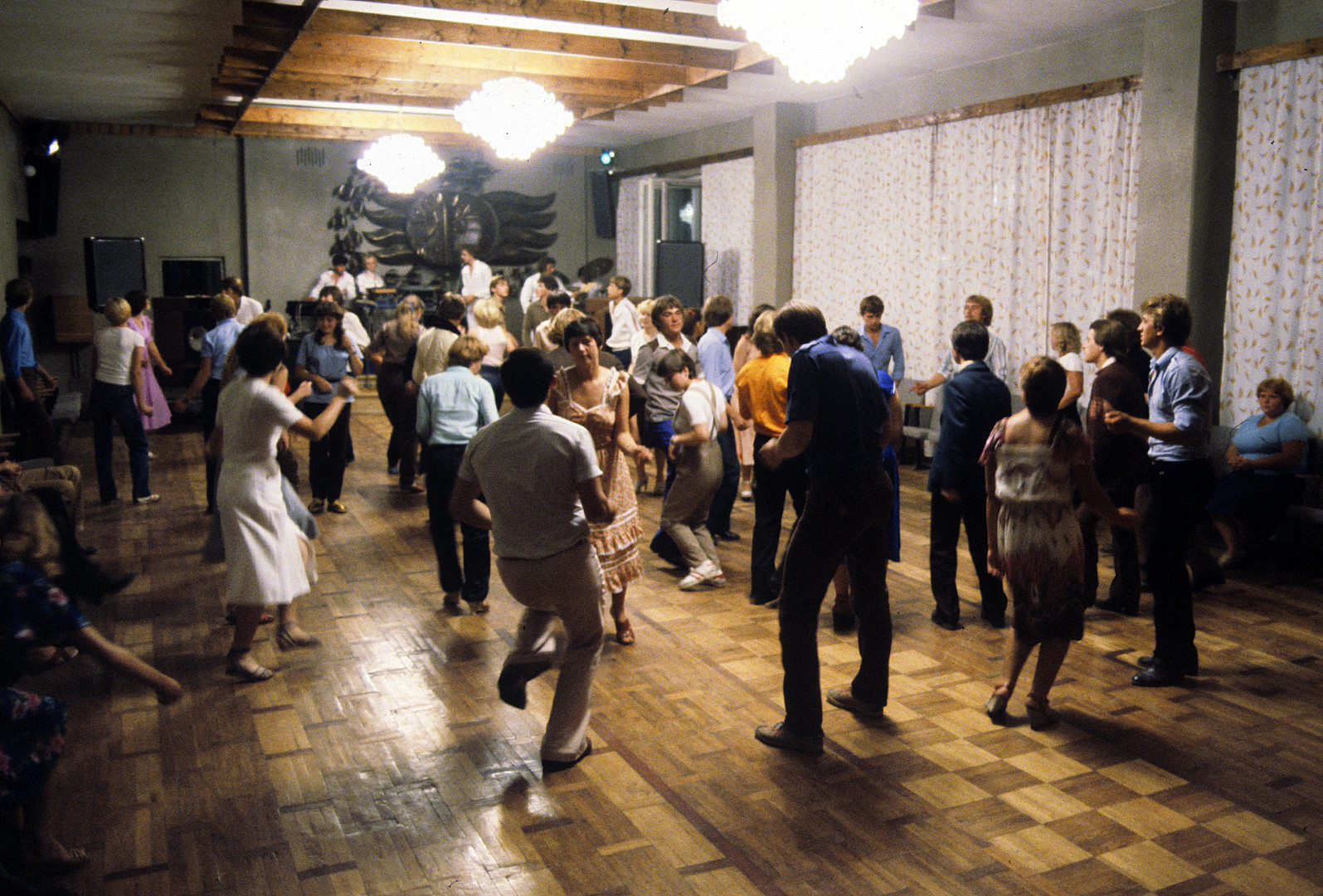 The House of Culture at the Lenin collective farm in the village of Spasskoye.
Vladimir Akimov/RIA Novosti
DK (Dom Kultury, or House of Culture) was one of the most favorite places to gather, especially in small cities and villages. Movie screenings, performances of amateur dramatics, lectures – people were ready to watch anything, as it was one of the rare entertainments in the Soviet Union. And of course looking stealthily at someone you liked, under the cover of a darkened hall.
6. At the Lenin State Library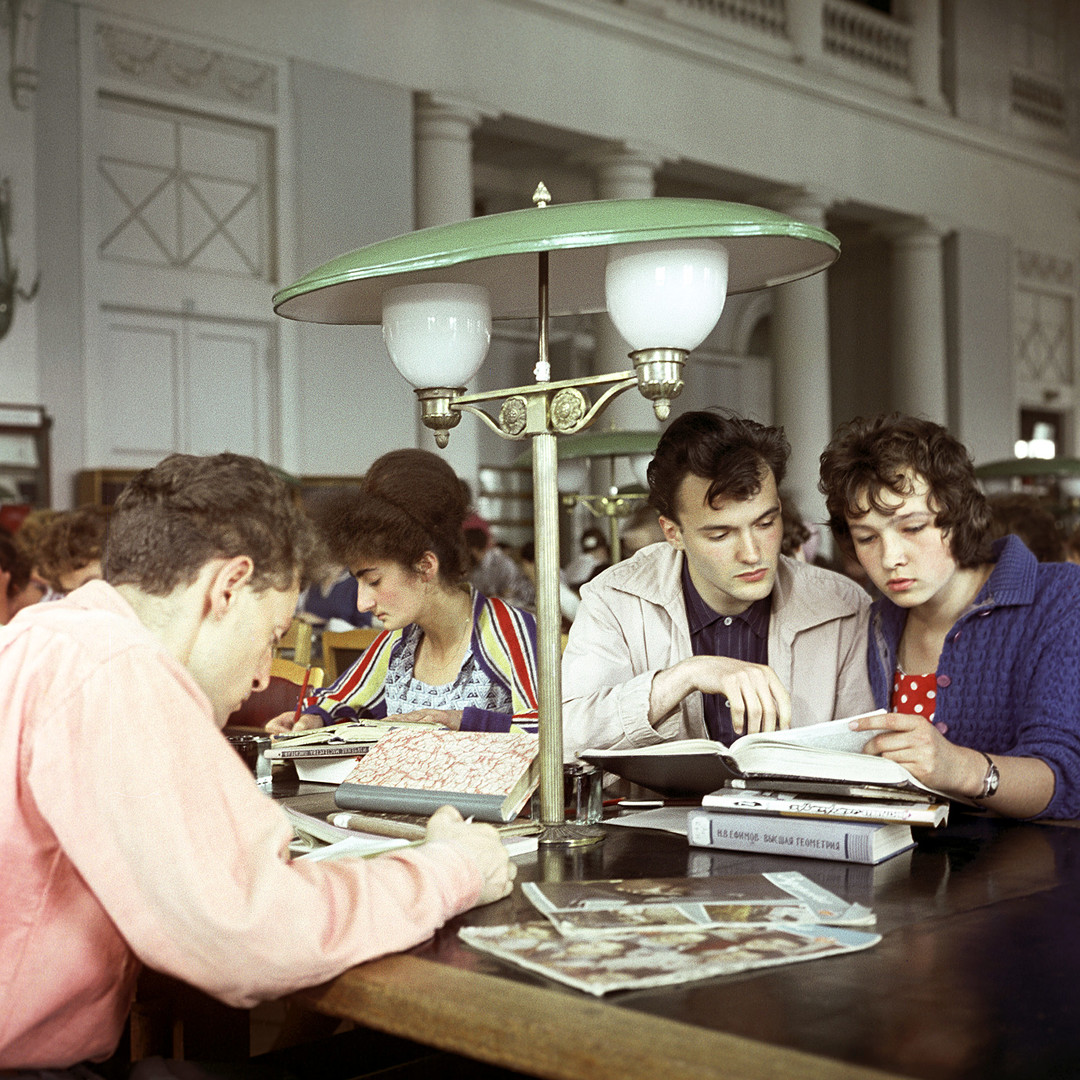 A reading hall at the Lenin State Library of the USSR in Moscow.
David Sholomovich/RIA Novosti
Young women from the movie Moscow Does Not Believe in Tears considered the Lenin State Library one of the best places to meet a potential love in Moscow. Especially it's legendary smoking room.
"I got a pass to the science hall of the Lenin Library"
"Why?"
"Only imagine that contingent! Academicians, philosophers…"
"And what will you do there? Watch how they are reading?"
"You don't understand! There is also a smoking room…"
The Russian State Library remains a popular place for dating.
7. On board a train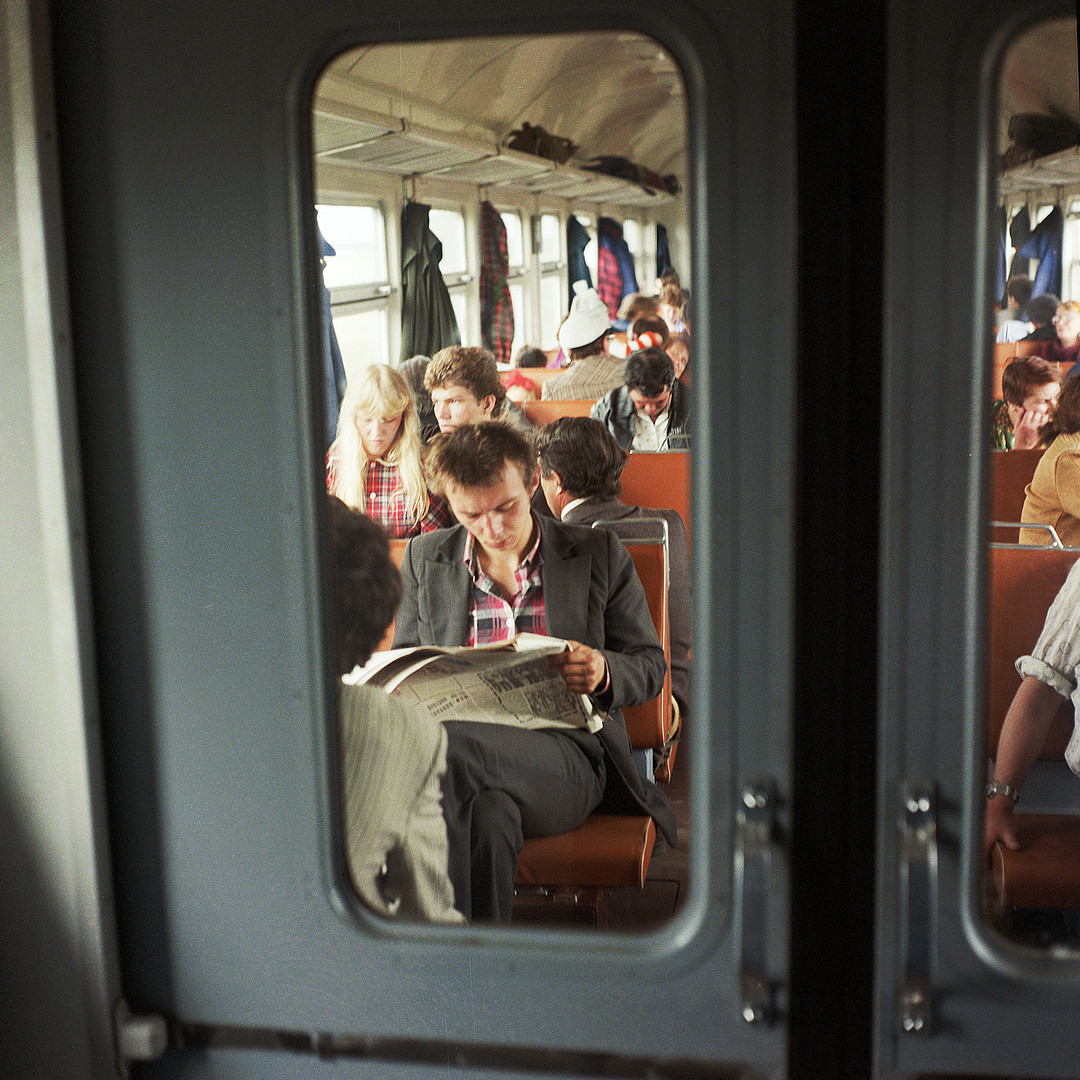 USSR. 1985. Krasnoyarsk Territory.
Vitaly Danilchenko, Alexander Yakovlev/TASS
Another female character from the Moscow Does Not Believe in Tears found her love in the usual Soviet commuter train (elektrichka) when she was coming back from her dacha (country house). Millions of Soviet people used commuter trains to get from home to work or to the dacha and saw each other every day. So why not go on a date with a nice companion?
8. At an outdoor dance venue
USSR. 1981. A dance floor in the town of Dubna, Moscow region.
Anatoly Morkovkin, Yuri Tumanov/TASS
Every summer weekend Soviet youths ran to the local parks, to the dance floor. There were guys with guitars, public cultural events and dance evenings. People dated, fell in love and met friends. They danced the waltz and tango in the dizzy open air. Dances were opened and, when the announcer declared a special 'white dance', girls got to invite boys to dance. At this place, the young architect Konstantin from the movie The Dance Floor met his love.
9. At the workplace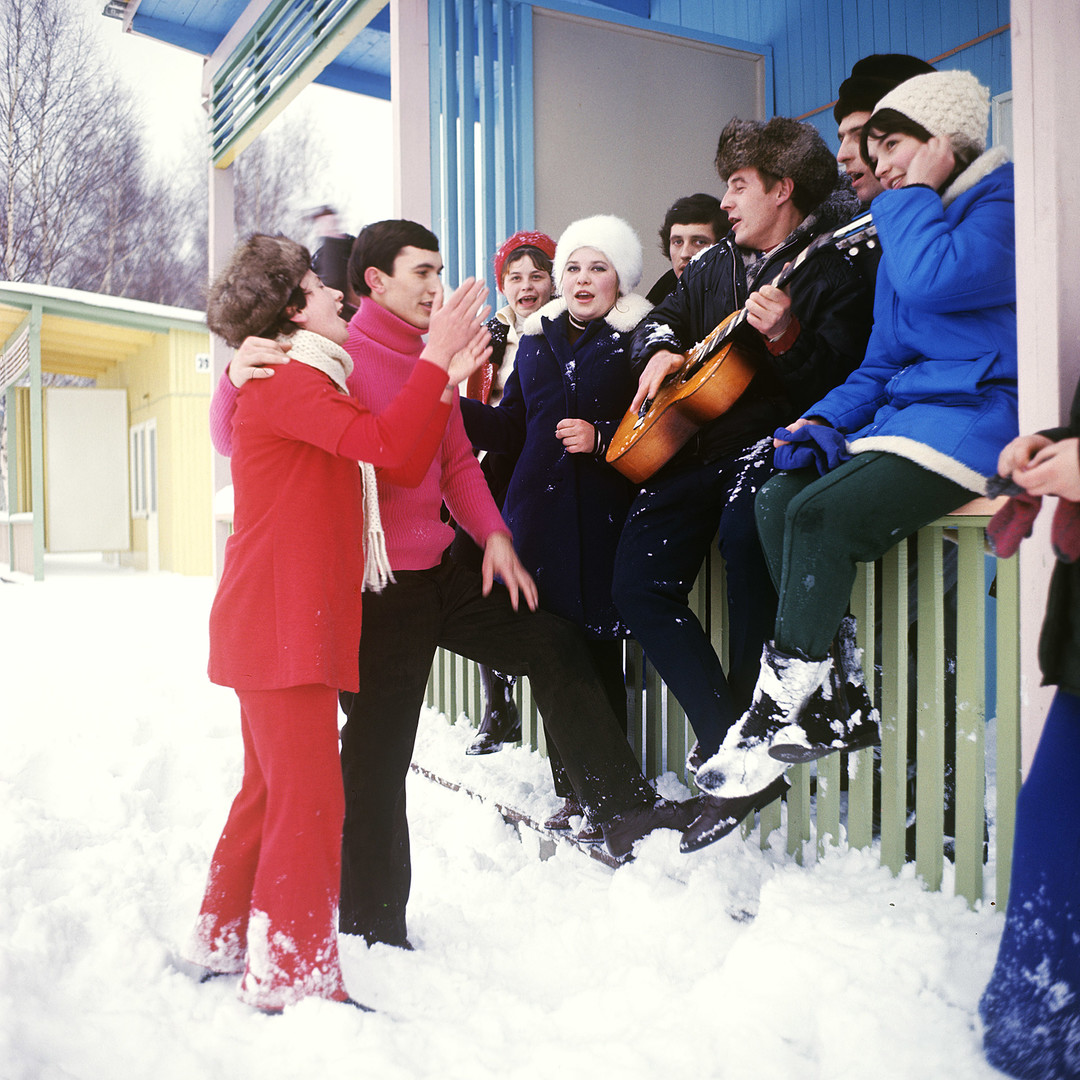 Vladimir Tractor Plant: Working youth.
Boris Kavashkin/RIA Novosti
Fabrics, plants, research institutes were usual places of dating. Soviet people spent eight hours a day at work, so they often spent lunches, breaks and subbotniks (Soviet tradition of unpaid work on weekends) together. It's not surprising that the movie Office Romance is still one of the most popular in the country.
"When I see her, my legs are sprawling"
"Don't stand, you better sit!"
10. In student dormitories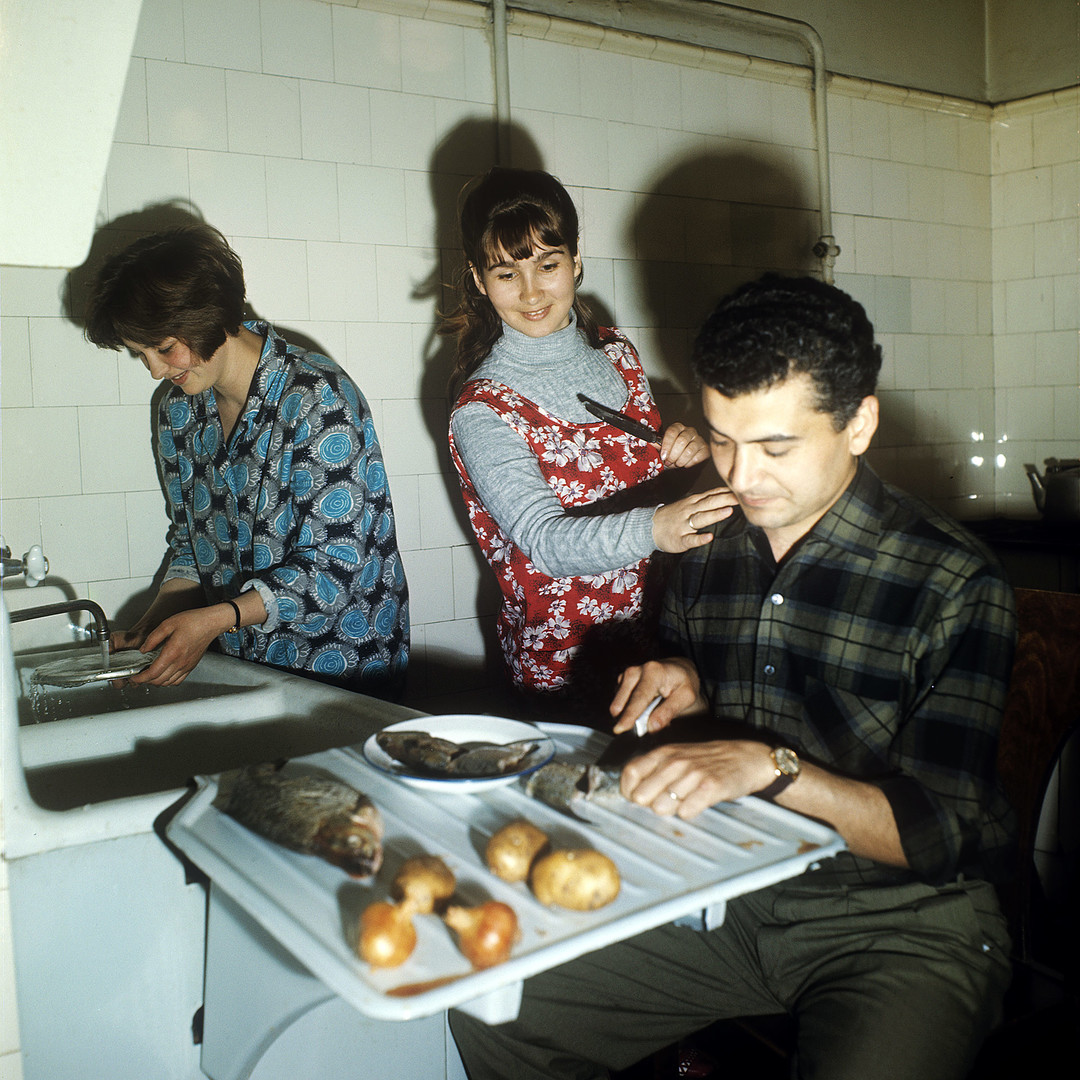 The kitchen at the student dormitory. Moscow State University.
Alexander Maksimov/RIA Novosti
Many Soviet boys and girls who moved to big cities to work and study, lived in dorms. Single workers from the numerous Soviet factories often got a permit to a bed at the dorm. Life in the commune was turbulent: Residents organized parties, exchanged stuff and fought for a place in the kitchen. And of course, dated! The characters in the film Moscow Does Not Believe in Tears even got married in the working dormitory.
If using any of Russia Beyond's content, partly or in full, always provide an active hyperlink to the original material.