10 local artisan cosmetic brands you can buy in Russia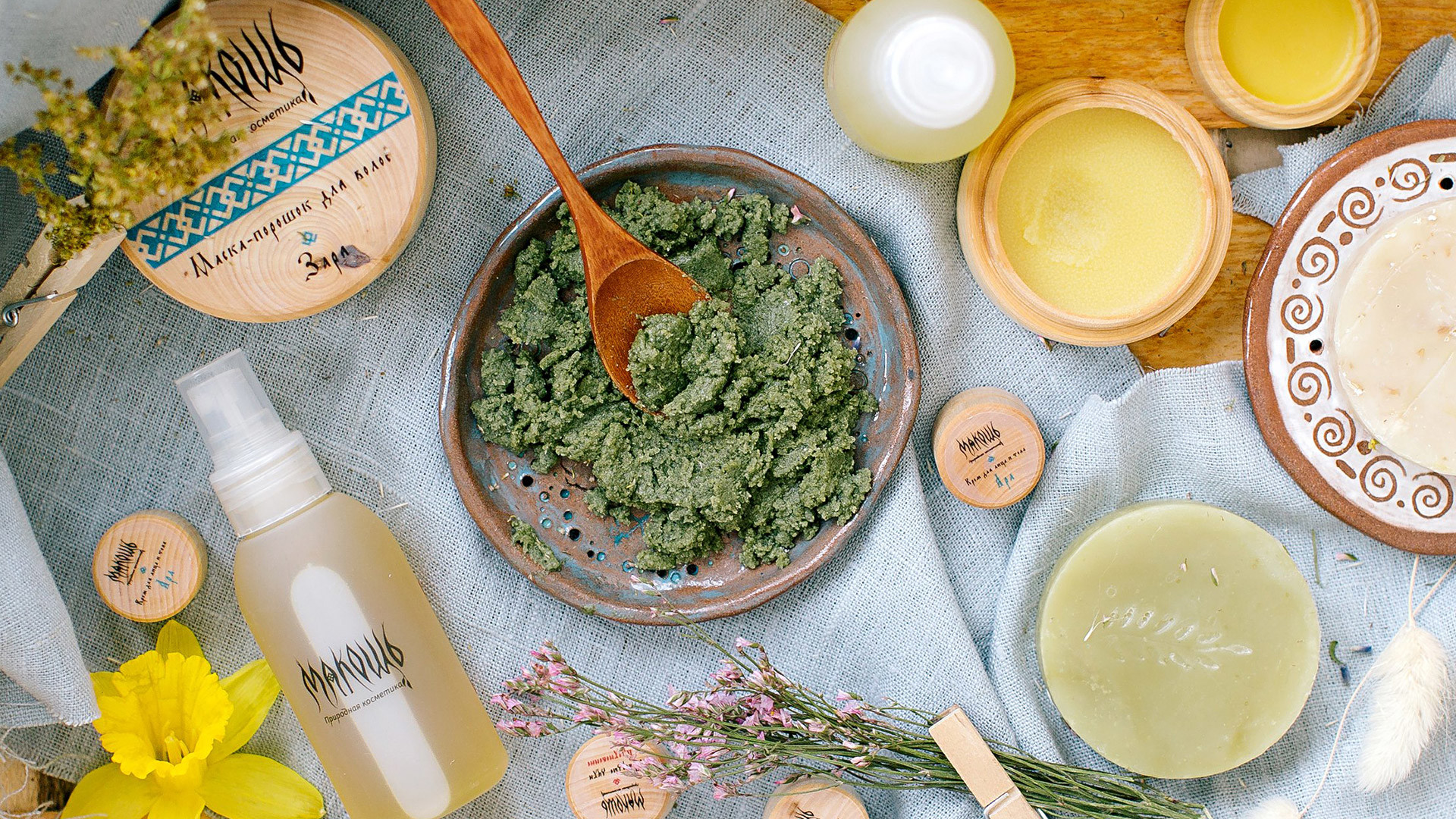 Shampoo made from nettles and black caviar body lotion....modern Russian cosmetics will surprise you!
If you are looking for a natural and not expensive cosmetics take a look at these modern Russian brands. Some of them are can be easily found in your shop abroad, while others are on sale only in Russia. Why not bring it as a useful gift?
1. Natura Siberica
When talking about Russian cosmetics, the first brand that comes to the mind is Natura Siberica. Their cosmetics are based on Siberian herbs and other truly Russian ingredients. Take, for example, their line of creams with black caviar extract or activated carbon soap. Besides Siberian plants, herbs from Kamchatka, Tuva, and Estonia are incorporated into their products. This company wins a lot of awards for its organic cosmetics and is popular both at home and abroad. The brand is available in most European malls, but tends to be a little cheaper in Russia.
2. Organic Shop
This brand's small jars of phyto scrubs and organic lotions are among the favorite body care items of Russian beauty bloggers. Their shops can be found in almost any big malls. We bet you spends loads of time perusing the store, especially as they offer free herb tea and fruit.
3. Babushka Agaphya's recipes
This brand produces different cosmetics for haircare and skincare, as well as housekeeping products. Their organic shampoos, lotions, and soaps are greenlighted by ICEA and stamped with an eco certificate, and based on natural soapwort (Saponaria). The cosmetics are rooted in old good folk recipes: Since childhood Russian ladies know that nettles strengthen hair roots, while wild rose oil is good for a relaxing massage.
4. Planeta Organica
Planeta Organica eco cosmetics collects favorite recipes and ingredients from around the globe: From organic Ecuador cacao butter to Morocco Argania. Its products are made with things like natural oils, Dead Sea mud and salt, and herbs' extracts.
5. Splat
The Russian company is famous for its high-premium toothpaste (one of the most popular in the country). Some of their offerings include black toothpaste made from Karelian coal and toothpaste with extracts of diamond and colloidal gold. Besides tooth care products, the company produces the organic LALLUM Baby line of natural cosmetics for children and mothers, and the HEYA series of natural shampoos and conditioners, as well as the BioMio ecological line of housekeeping products.
6. Spivak
The soap company produces everything you can bathe with, including handmade soaps made from natural ingredients. Take, for example, their black Morocco-like beldi made of Extra Virgin olive oil and herbs, or traditional Russian coal-tar soap for hair.
7. 2211
After hitting the market in 2016, this young Russian brand produces trendy natural cosmetics - all bottles are made from recyclable Aluminum. The founder of the brand is biochemist Tigran Gelitzyan who decided to develop his own organic hair cosmetics for his hipster beauty bar. The first party was only sold in salons in the first two months!. Now the line includes creams, balms, and detox serum – and everything can be bought online.
8. Ecocraft
You've probably heard about craft beer, but what about craft cosmetics? This brand first appeared in the central Russian city of Penza, where there was a lack of affordable eco cosmetics. Now Ecocraft is popular across the country thanks to its original formulas and aromas: These include black currant & tar, matcha and bamboo, and even rain.
9. Kora
Kora is a popular Russian phyto cosmetics for the skin and hair. The company's most popular products include soft clearing foams and products for different skin types, especially its anti-age line with a lifting effect.
10. Makosh
Makosh is the name of the Slavic female goddess who guarded families and women's destiny. This cosmetics company was founded by one family who started off producing creams for friends and family before entering the market. Besides offering a range of natural colors, these cosmetics come in biodegradable packaging. The new line is truly cosmic including "planets" for the bath packed with organic oils, creams with a universe of eco-ingredients, and supernova lotions.
If using any of Russia Beyond's content, partly or in full, always provide an active hyperlink to the original material.