9 reasons to visit the Formula 1 Grand Prix in Russia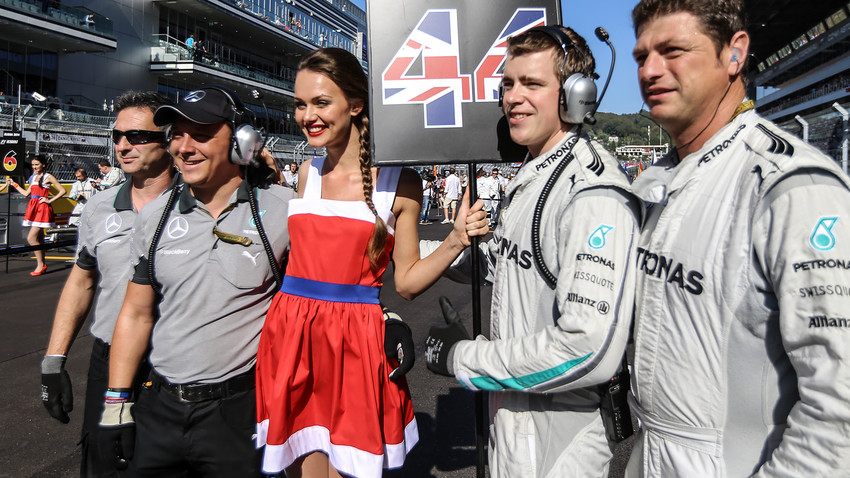 Apart from the obvious reason, i.e. to watch fast cars, the Russian Grand Prix has a lot more to offer than just burnt rubber.
The first two races aside, which were held all the way back in 1913 and 1914 in St. Petersburg, Russia didn't feature on the F1 map. But in 2014, the Grand Prix came to Sochi and it's here to stay.
This year's Grand Prix will take place from Sept. 28-30 and is being organized for the first time by ROSGONKI, a newly created independent nonprofit organization. Russia Beyond sat down with ROSGONKI CEO Alexey Titov to find out why the fifth edition of the Sochi Grand Prix is unmissable.
1. It's in Sochi!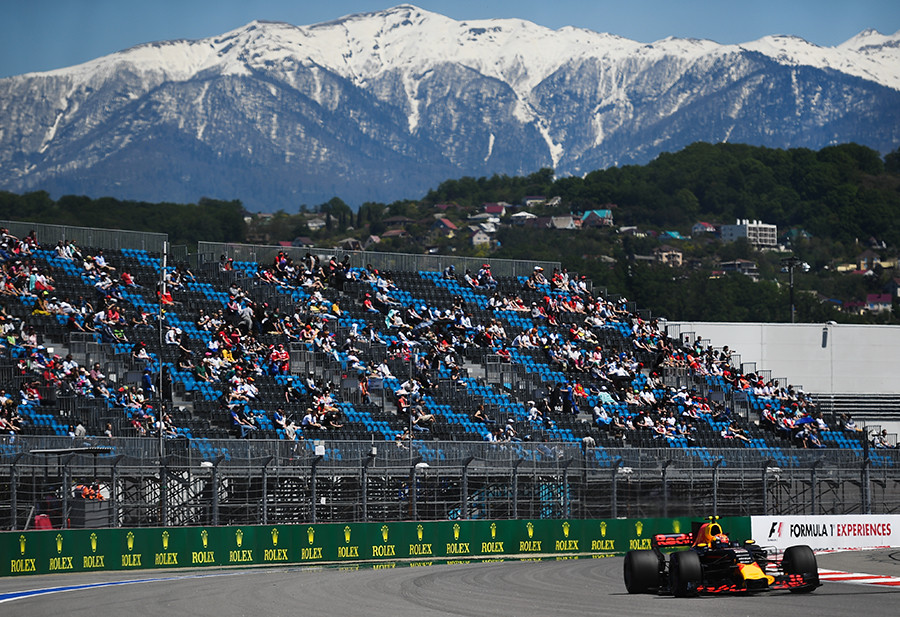 According to Alexey, Sochi has a very special atmosphere. The resort city is a popular seaside destination boasting unique nature where snow-covered mountains form a stunning backdrop to the warm waters of the Black Sea.
So apart from enjoying the race, you can also soak up a bit of beach time, or if you're an active tourist, go for a hike in the mountains. Sochi Grand Prix ticket holders also get discounts to the local amusement park and Sky Park.
2. The track
The track is integrated into the Olympic Park, making it the only stationary F1 track in the world. The 5.8 km, 55,000-capacity circuit was designed by renowned architect Hermann Tilke.
The circuit, which runs in a clockwise direction, consists of 12 right and six left-hand bends, and combines both high-speed and technical sections.
The fastest F1 cars hit 332 km/h on the 650m straight between the first and second turns during the first Grand Prix in 2014, with Lewis Hamilton averaging 213 km/h as he claimed pole for Mercedes.
"It's an amazing feeling to come to this beautiful place and to race on this track," Hamilton said. "It's got really good grip and great corners, with a lot at medium speed, it's good fun."
3. Price to quality ratio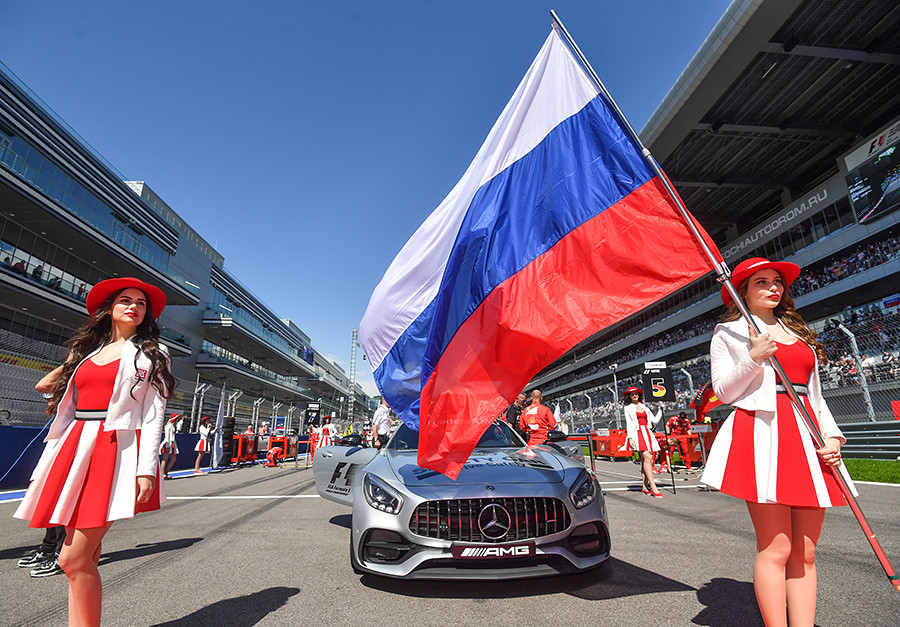 Alexey Kudenko/Sputnik
The Russian Grand Prix is one of the most attractive stages of F1 in regarding of ticket price. In comparison with last year, this year's weekend pass is actually cheaper.
4. Grandiose cultural program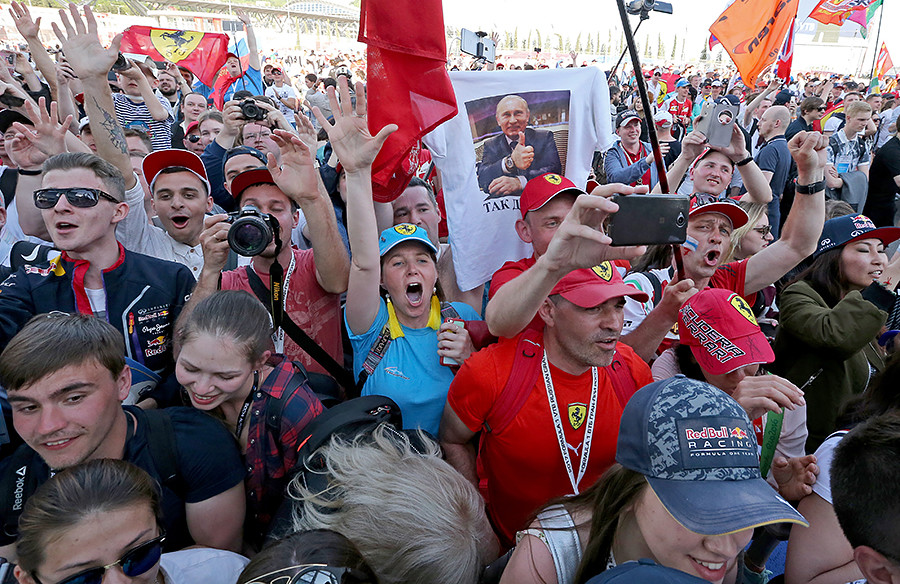 Alexander Demianchuk/TASS
This year's race also boasts a busy cultural program for those visitors who want to see more than just fast cars. On Sept. 28, legendary rock band Leningrad will kick things off. The next day iconic rockers Bi-2 will take to the stage before Russian rapper Basta will entertain the crowd.
If you're not into Russian music, there's going to be an air show, a rally, and many other activities.
5. Child friendly
Bring your little ones along because there will be a specially designated children's area where the youngest fans will be able to enjoy children's entertainers, face painting, fun performances, and many other activities. Kids' tickets to the grandstands come with a 50 percent discount.
6. Nightlife
There will be loads of parties in Sochi during the Grand Prix weekend. Clubs, bars, pubs and even casinos will be ready and waiting for revellers.
7. Something for the petrol heads
Why not visit the Sochi Autodrom Museum with its collection of rare sports and vintage cars. The Sochi Auto Museum also has a huge variety of cars manufactured from the 1930s to 1980s.
8. Go behind the scenes
If you're in Sochi before the event begins, you can go on a special tour of the Sochi Autodrom and check it out from the racetrack. During the one hour tour you'll see the pit lane, paddock, podium (that probably still has traces of champagne from last year's event), and control room – all the while soaking up interesting info from one of the knowledgeable guides. Tours run until Sept. 15 and you can book them on the event's website.
9. Become a race car driver (for a few minutes)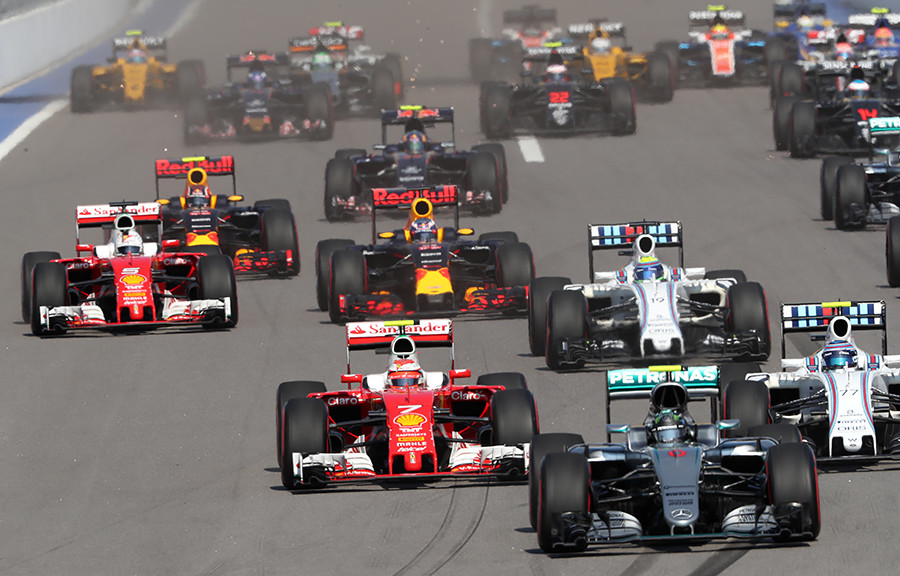 Sergei Savostyanov/TASS
The Sochi Grand Prix gives visitors the opportunity to learn about cyber sport. During the weekend, a Sports Activity zone will be set up in the Fan Zone near the Sochi Autodrome's Main Grandstand. Guests can get a feel for what it's like to be a real race car driver in a special simulator.
Want to change a wheel of a car in three seconds? In the Pit Stop Challenge zone experience what it's like to be an F1 mechanic of an F1 team and compete for the fastest race car wheel changing time. You must have a ticket valid for the Fan Zone to take part.
If using any of Russia Beyond's content, partly or in full, always provide an active hyperlink to the original material.