How to purrrchase a cat in Russia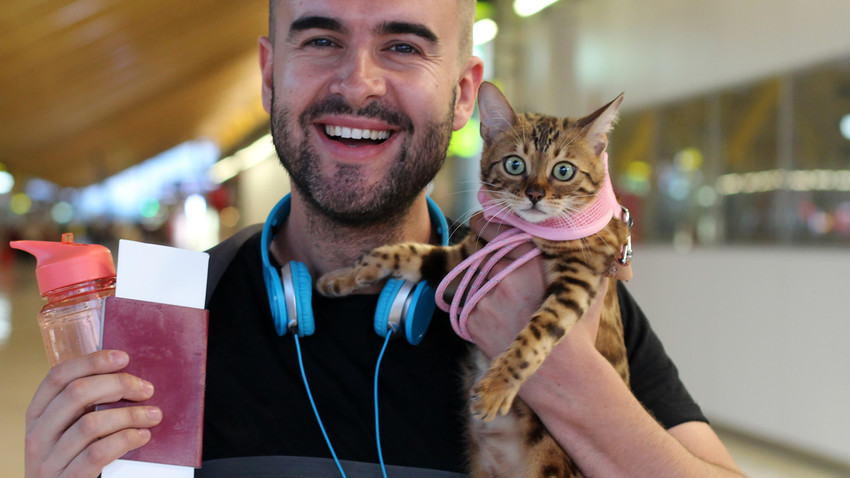 Here are some claw-some tips about adopting a kitty from a shelter and purchasing a pedigree from a trusted breeder.
Do you need a furry feline companion in Russia? Join the army of cat lovers and owners! In Russia, there are no taxes and license fees for owning a pet, so finding your perfect cat should be a piece of cake.
How to find a trusted cat breeder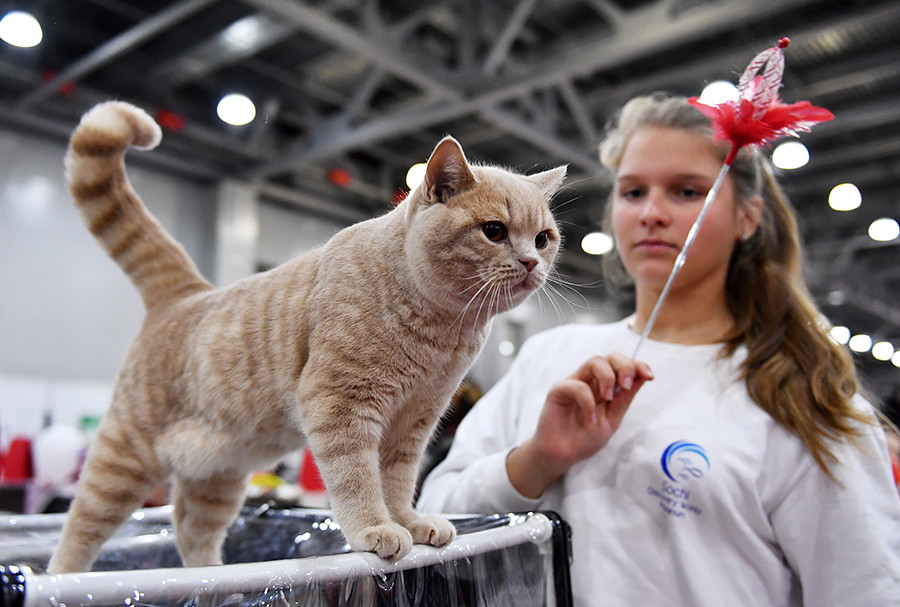 In Russia, the price of a pedigree kitten will be higher if it will compete in shows. The best way to find a breeder is to visit a feline exhibition (schedule in Russian) and ask for contacts. In Moscow, large events are held all year round so there are many opportunities to meet breeders. Another option is to find a breeder online (list of breeders in Russian) and contact them directly. Some breeders even have websites in English (like this Moscow-based breeder of Siberian cats, Maine Coon's and Cornish Rexes).
Before you buy your cat, the breeder should show you all the relevant documents with information about the animal and its vaccinations. If you want to participate in shows, you should also order a pedigree certificate (at the cattery or a local feline center). A kitten should be no younger than 12 weeks old before its sold but you can usually reserve one before it's born. It's better if the breeder also shows you the kitten's parents so you can see it's lineage. Most breeders only tend to work with one breed, so they should know everything about it and may consult you on some issues after you take the cat home. And of course, you should sign an agreement with the breeder. The worst idea is to buy a cat through a classified ad, as popular, trusted breeders usually don't promote themselves this way.
5 cat breeds native to Russia
1. Russian Blue. Legend has it that English sailors brought these beautiful grey cats tinged with blue from Arkhangelsk, a port city in the north of Russia.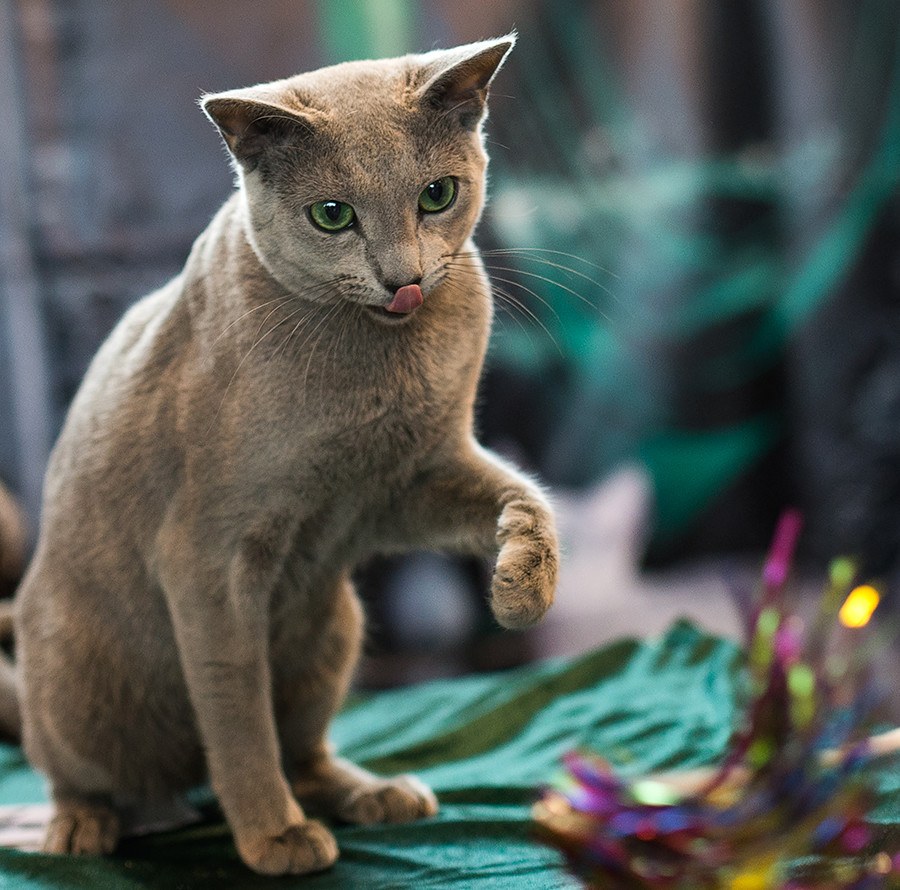 Alexander Vilf/Sputnik
2. Siberian. These super fluffy and big cats are popular in Russia. Their long fur protects them from the Siberian cold – so be ready to use a cat brush often.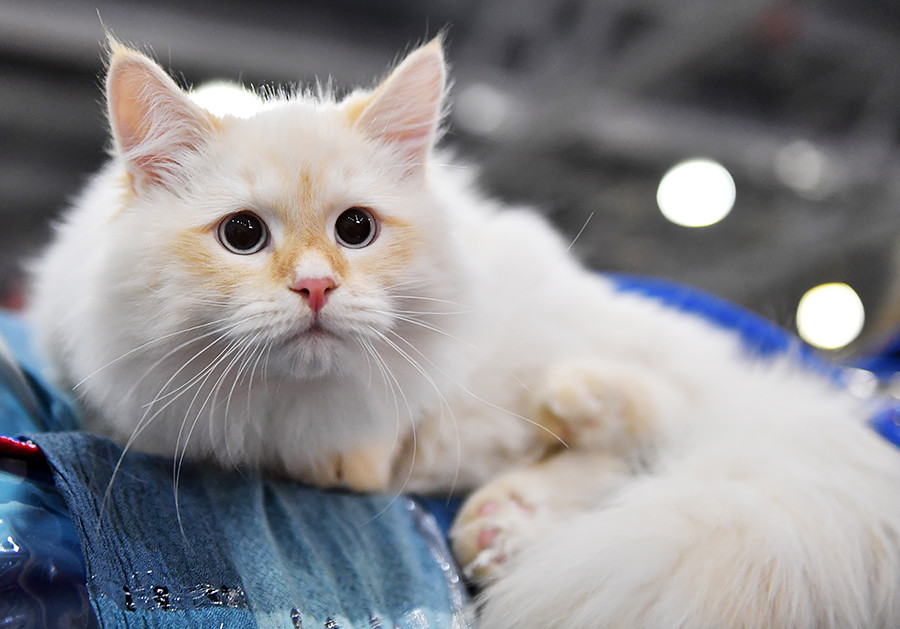 Natalia Seliverstova/Sputnik
3. Donskoy Sphynx's are great for people with fur allergies. Despite their stern/ugly appearance, they are very friendly.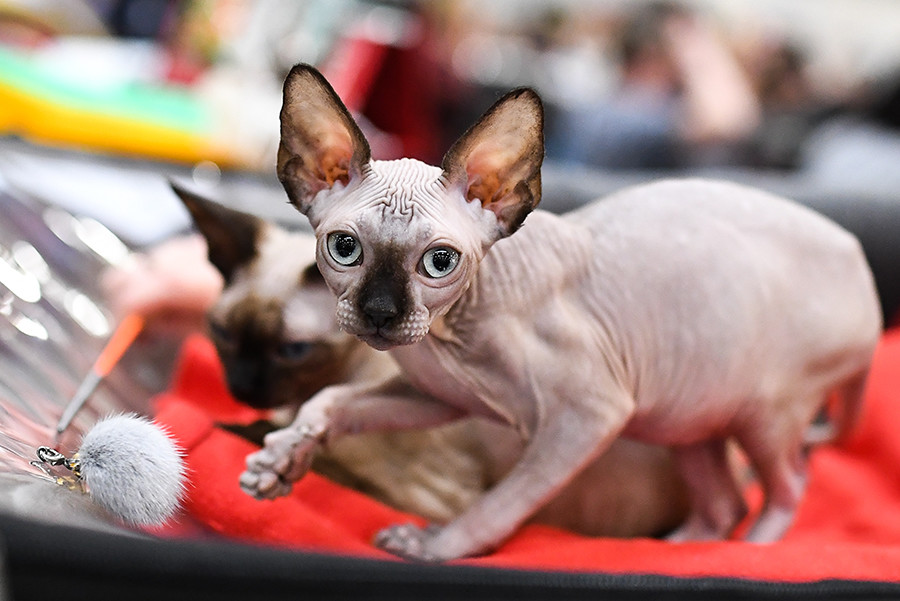 Alexander Vilf/Sputnik
4. Nevskaya Maskaradnayas are long-haired colorpoint cats with bright blue eyes. The name derives from their appearance - they look like they're wearing a masquerade mask. They're a version of the Siberian.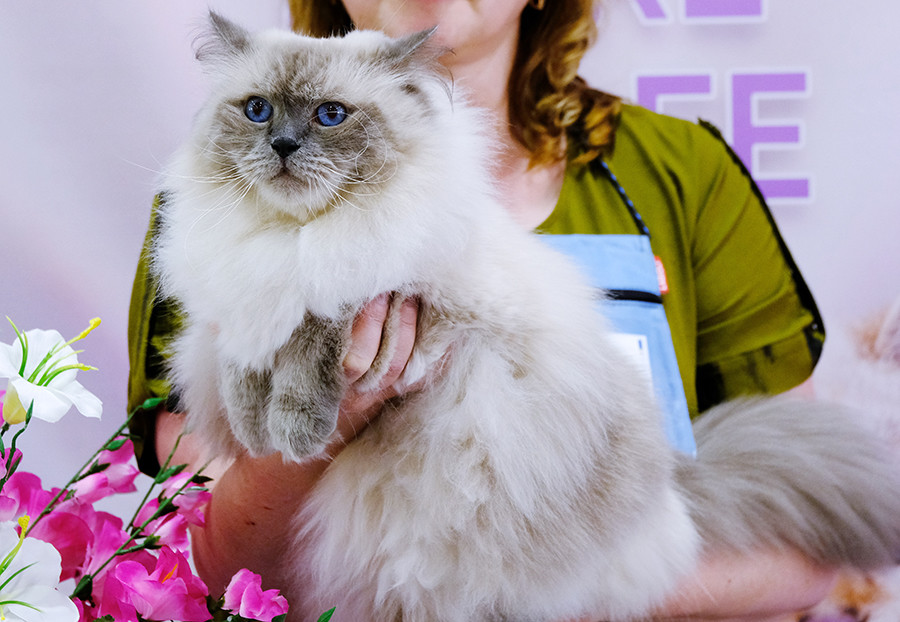 Natalia Seliverstova/Sputnik
5. Kurilian Bobtails are not afraid of water and can even catch fish. But of course, they prefer a human to feed them.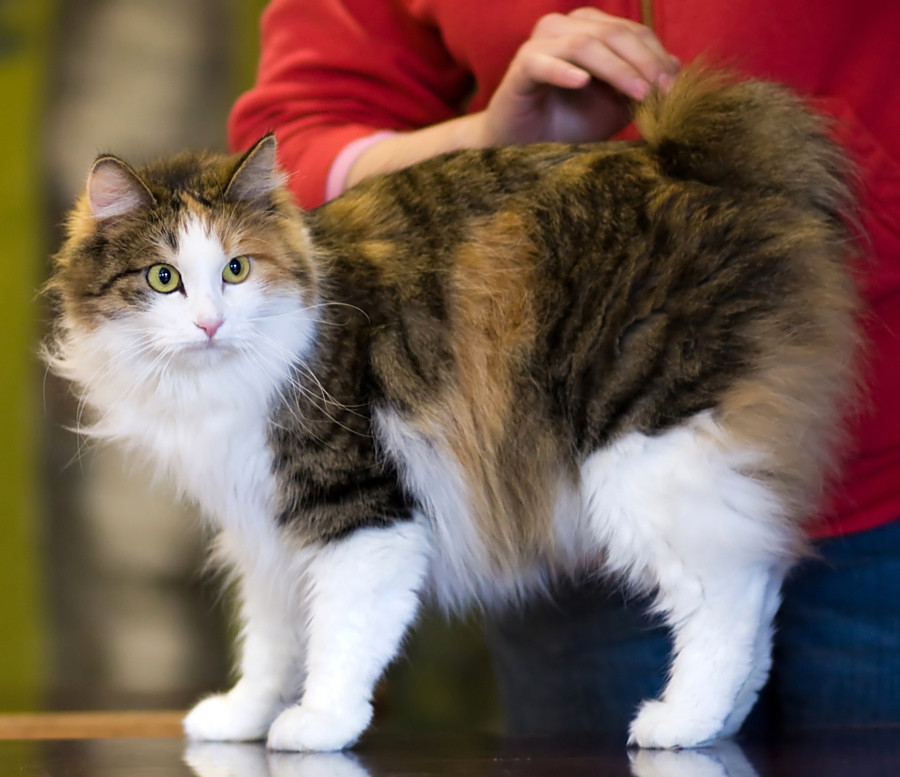 Heikkisiltala
How to adopt a cat from a shelter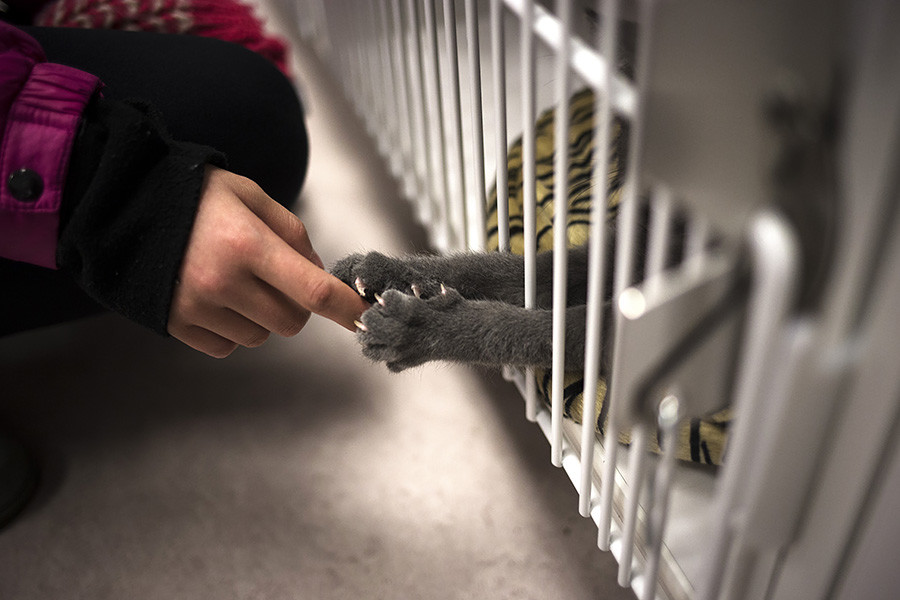 Legion Media
In Russia, there are municipal and private cat shelters in most big cities (check Moscow's in Russian), and to find a cat you should choose it on their site or just write to the shelter. Valentina Pakhomova from St. Petersburg, who some years ago adopted a kitten from the Hermitage Cats shelter (link in Russian), says volunteers usually ask if you have window nets and any other pets. The volunteers may check your living conditions and even bring the cat to your place themselves to make sure everything is in check. If you already have another pet, they will help him to accept its new comrade. "If a volunteer notices that you don't take care of your pets, they won't leave the new feline in your home," she says.
All pets from shelters should be vaccinated, sterilized, and treated for parasites. When adopting a cat, you should sign an agreement.
How to take a cat home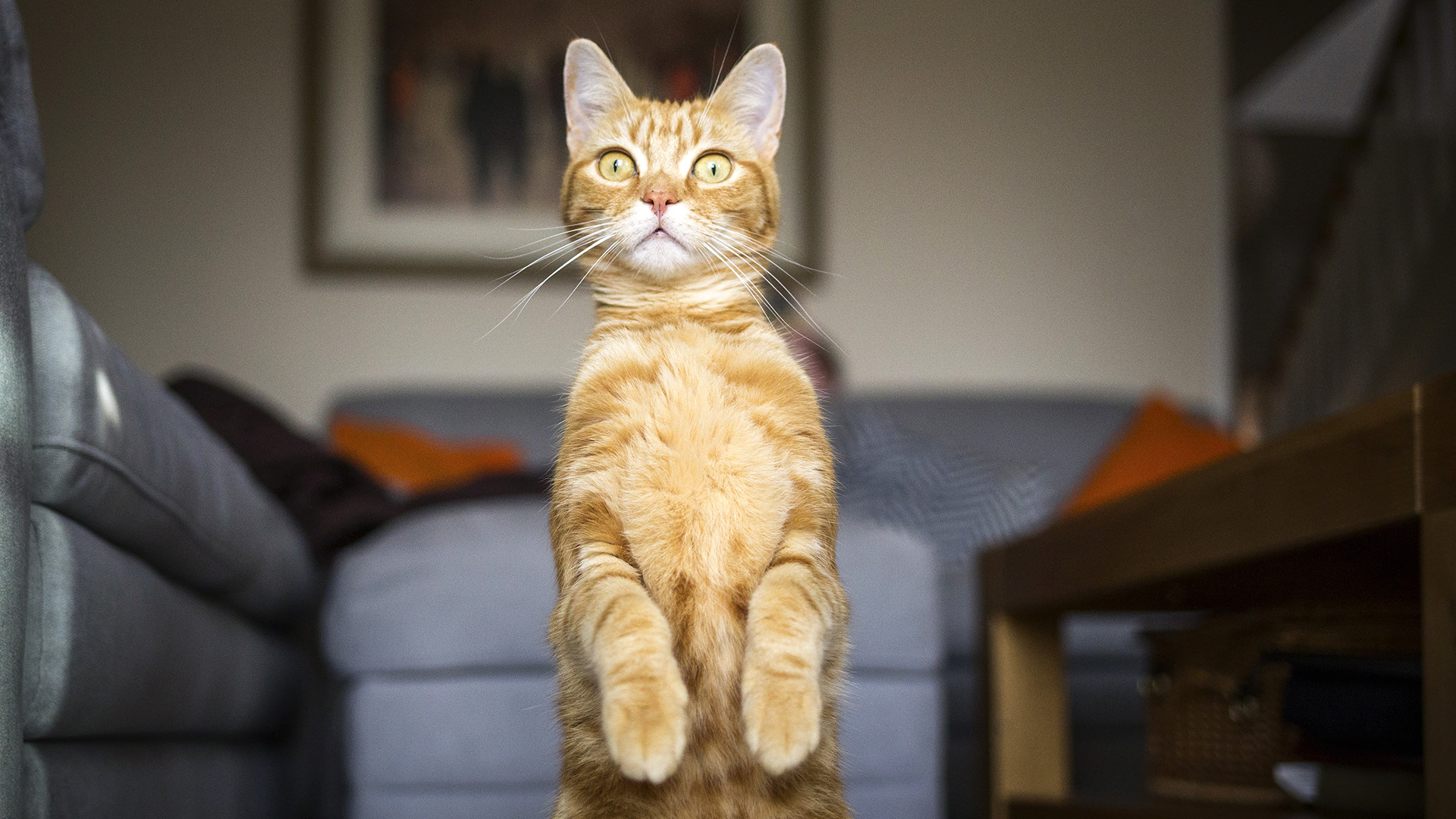 Getty Images
Every country has its own rules concerning bringing animals into their territory, so you should know them before traveling (here are the EU and U.S. rules). Nevertheless, for bringing a cat from Russia you should get an international veterinary certificate (you can do this in most clinics in Russia), which will display information about the pet's owner (you) and vaccinations. Make sure you do this no less than 11 months before you travel. You should also have a Russian veterinary certificate (called "Forma nomer odin," which can be made in any clinic) that you should show at the border before swapping it for an international certificate. Also, your cat should have a chip. Remember that one person cannot carry more than two cats at once. The rules for transportation on planes and trains depend on the carrier.
Russians are the world's biggest cat lovers, and they keep on buying, despite the country's economic woes. Why? Find out here>>>
If using any of Russia Beyond's content, partly or in full, always provide an active hyperlink to the original material.