Need space? 4 seriously cool compact living designs from Russia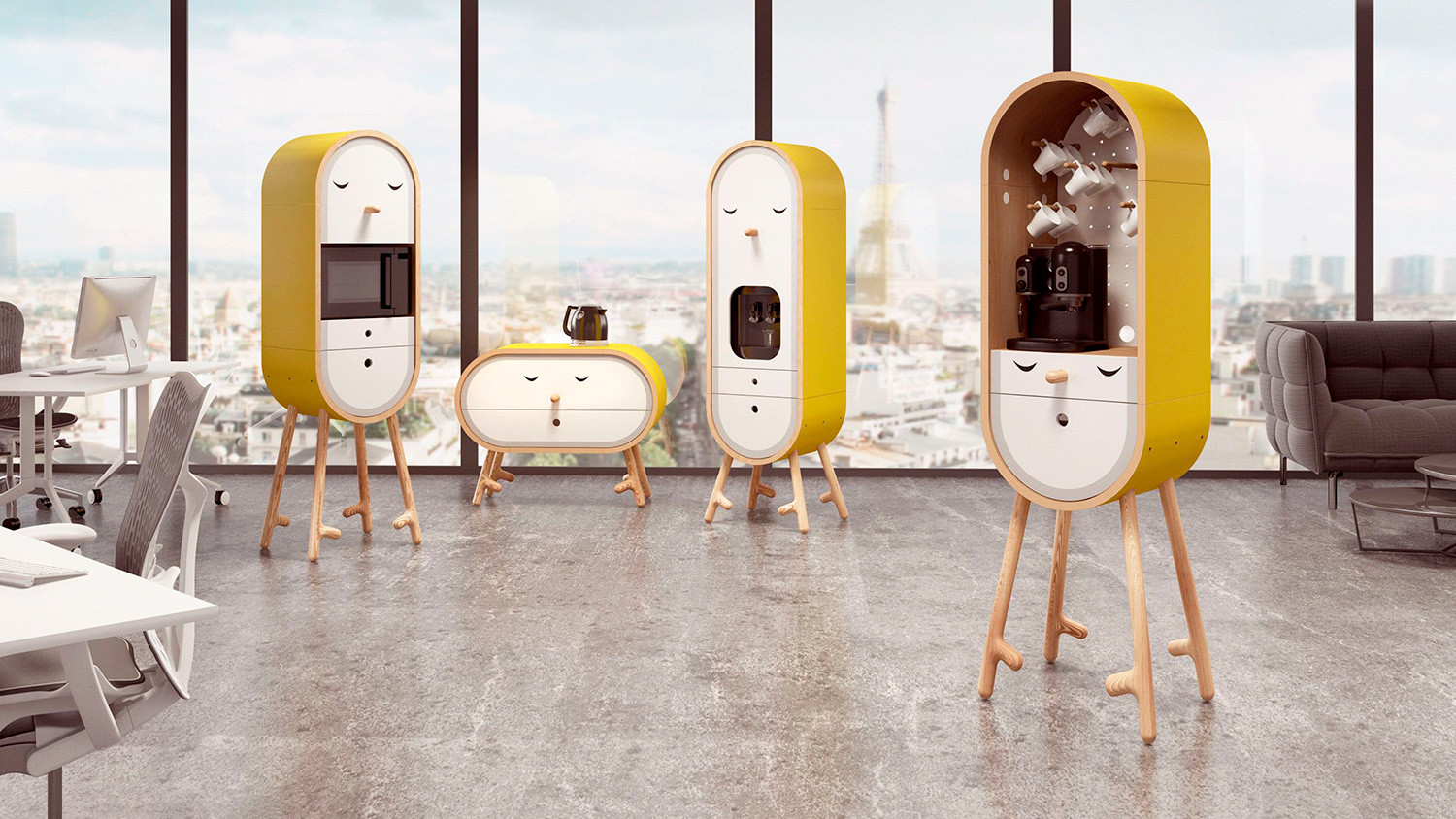 Despite living in the world's biggest country, even Russians find the need to be frugal with their space. Could these 4 cozy designs be the future of urban living?
1. Micro kitchen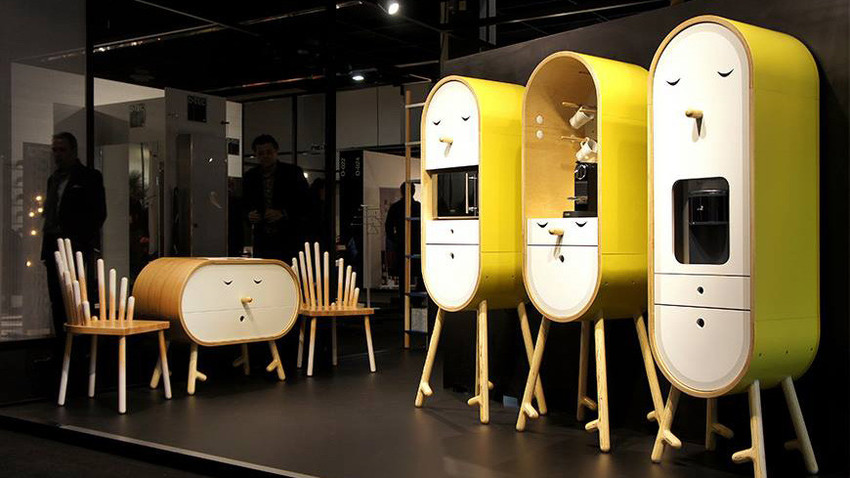 This series of portable all-in-one kitchens reduces an entire room into one nifty plywood stand.
The LoLo modular coffee stall by Russian manufacturer LLLOOOCH is as compact and functional as furniture comes, packing in all the plates, cutlery, and utensils you need into a practical corner unit. There are four main models of the LoLo, with emphasis on four different kitchen items: microwave, kettle, water cooler, and coffee machine. All have storage units with room for up to 18 plates, while the coffee machine model can hang up to 16 cups at a time.
You just decide on your priority, and your color – the micro kitchen comes in yellow, grey, blue, green, and orange.
2. Micro dining room
It's an island unit one minute, the next – it's set for a banquet.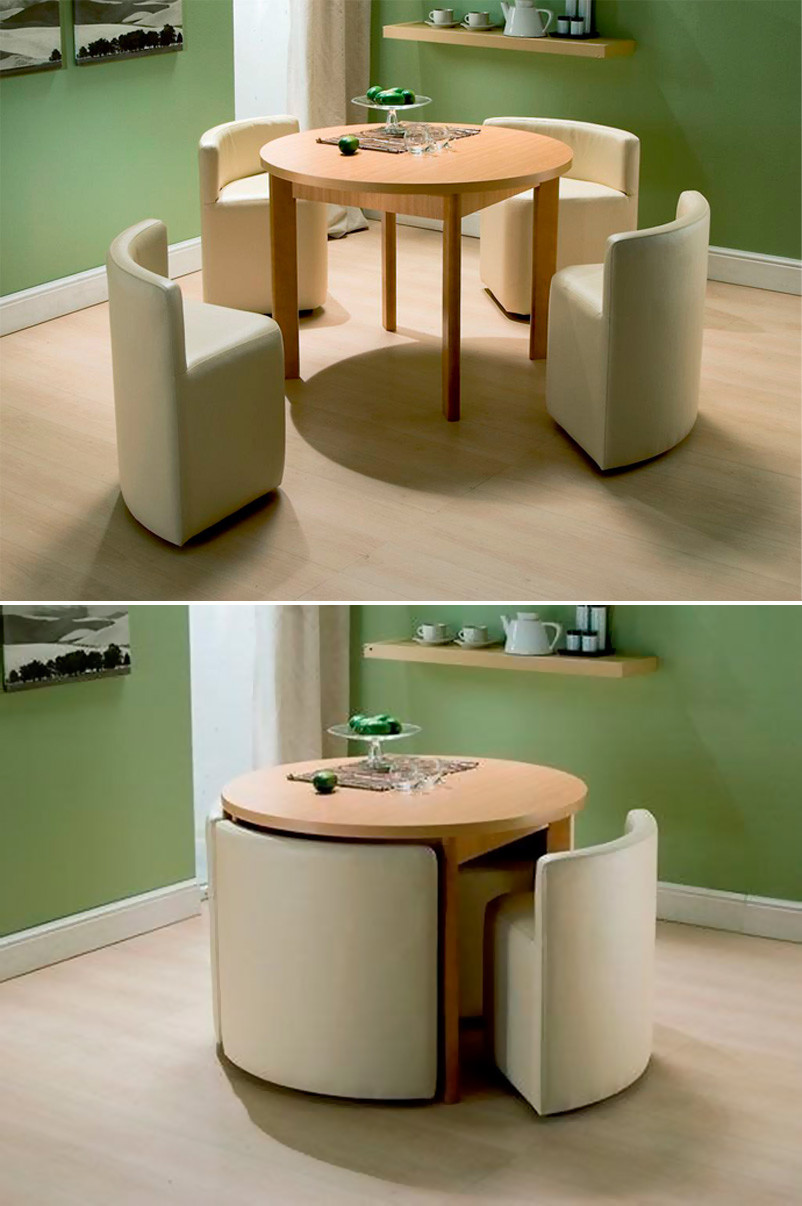 ООО «Элегия»
The "SKB" complex by Russian furniture company Elegia boasts one extending birch table and four cushy chairs that tuck so perfectly underneath you won't even notice them. And some say having a dining room is a luxury…
3. Micro apartment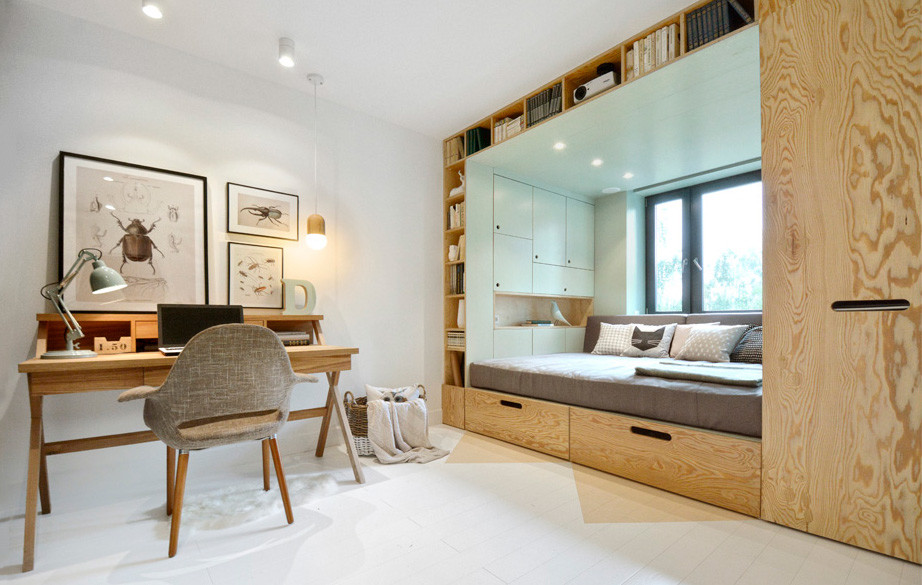 Why pay extra rent when you can fit everything you need into 14 square meters? At least, that's according to Russian architecture firm INT2, whose "bed in a box" project might just be the most pragmatic system for tight spaces we've seen in a long time.
This model bedroom saves room by not just fitting storage units around the furniture, but by actually making them a part of the bed's skeleton. The multifunctional box has under-bed storage, a wardrobe, overhead space, a bookcase, and a series of cupboards incorporated into its walls. Coolest of all is the sliding cover opposite the unit, which can double as a mirror or as a screen door when open.
4. Micro dacha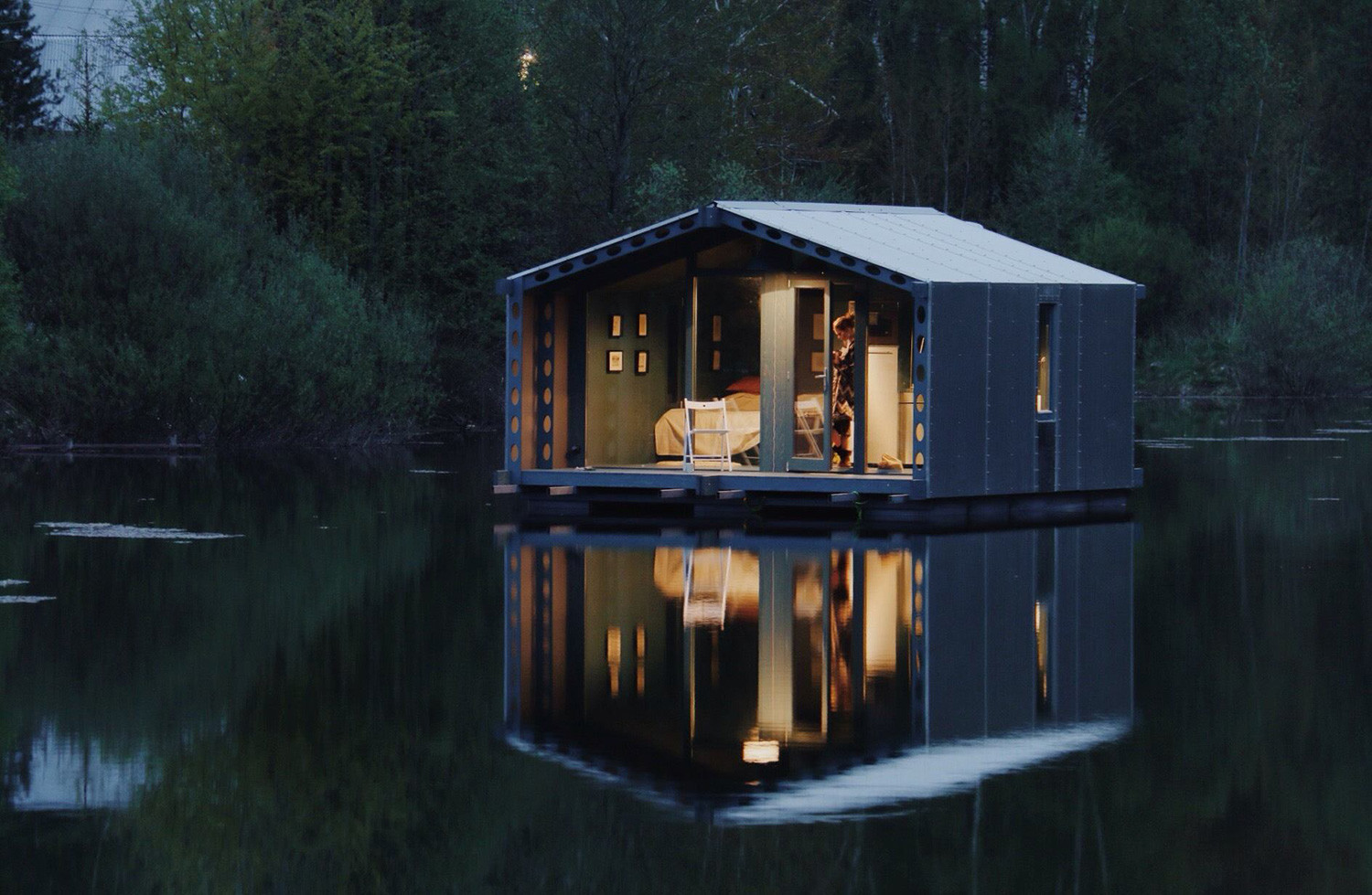 The cozy, all-wooden DublDom modular home is a project by Russian architects BIO, based on the premise that it can be set up in its entirety in just one day.
The original pre-equipped DublDom prefab was the most basic design of all, with a 26-square-meter interior and a dark grey metal cladding exterior. The project's efficiency lies in its simplicity: the house's walls, ceilings, patio, utensils, storage, and furniture are all made from the same type of wood, significantly reducing costs. The house also comes prepared with electricity, water, and a sewage system, which simply need connecting to the with local supply.
Since the launch of DublDom in 2013, the project has gone on to include tens of incredible new prefab designs. Our pick of the bunch is the 16 square meter DD16 model, a solar-powered metal micro cabin that floats on water.
If using any of Russia Beyond's content, partly or in full, always provide an active hyperlink to the original material.