Technical inspector Roman came to Russia in the 1990s and subsequently had an awful first impression of the place, but 10 years later he moved here and hasn't regretted it so far. He's even ventured to very remote areas in Siberia and the Far East.
The first time I came to Russia I was shocked! Just imagine: Moscow, 1994, the time of change, terrible service at the airport, crazy taxi drivers. The hotel room that I booked was empty, so I had to ask for another one! At that moment I thought I would never come back to this country!
A whole new life
However, in 2010 the director of the LIEBHERR Bulldozer Factory, where I'm now working as a technical inspector for the customer service department, ask me to go to Russia to assist our local service stations. And… It didn't take me not long to say "Yes, why not?" I have been traveling around the whole world while working for the factory for the last 33 years – I've been stationed in several different countries. I just thought for a few moments: "it cannot be that bad."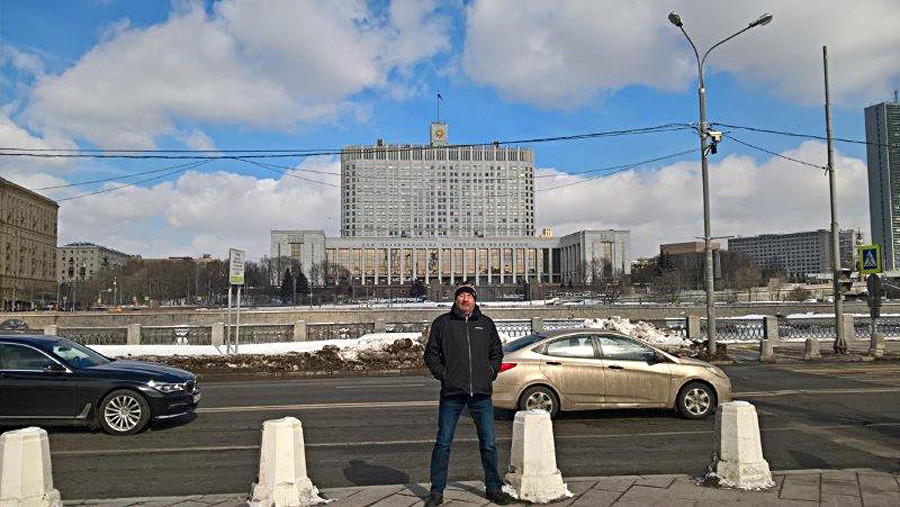 Today I would say it was the right decision. I came back to Moscow and saw a new Russia. I was impressed to see how much it had changed and how people welcomed me. Now I know for sure: I cannot confirm any clichés about Russia being unsafe or a dangerous country.
I cannot list all the places I have traveled to during the last eight years. Russia is my most important country so I travel from Moscow to St. Petersburg, Arkhangelsk, Novy Urengoy, Pechora, Novosibirsk, Kemerovo, Neryungri, Vladivostok, Magadan, Sakhalin, Nakhodka, and many, many other places.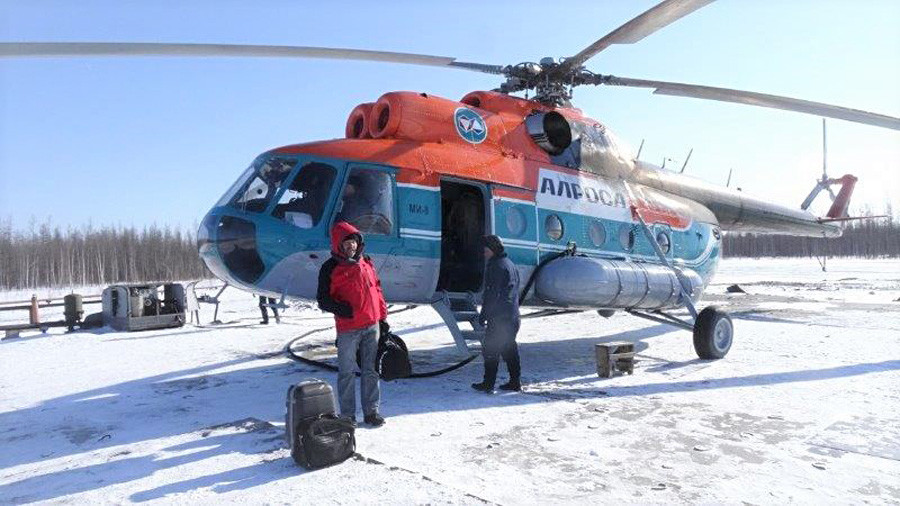 Flight to Nakyn
Personal archive
From little villages to big cities, from gold mining areas in Magadan and coal mines in Kuzbass to wood logging places in Komsomolsk-on-Amur. All the cities and villages have their own faces. The frozen harbor in Vladivostok, the huge mine in Mirny, or Sochi in summer, they are all amazing places.
Why Russians are wolves
I compare real Russian men with wolves. If you are in his circle, he will fight with and for you. But he is always on the hunt. For me, Russians are totally different today compared to what I witnessed before. I've lived in Iran, Brazil, and the U.S., I've had many short trips to the other countries and I thought I knew what long distance travel is all about. But coming to Russia changed my way of thinking.
We travel to the places that are hard to reach, tourists would never go there. We flew to Nakyn by helicopter, a place in Siberia famous for diamonds. But this is not the most memorable experience. Waking up in –62°C is pretty memorable! Wow, it was so cold - I still can feel it when I think about it to this day today.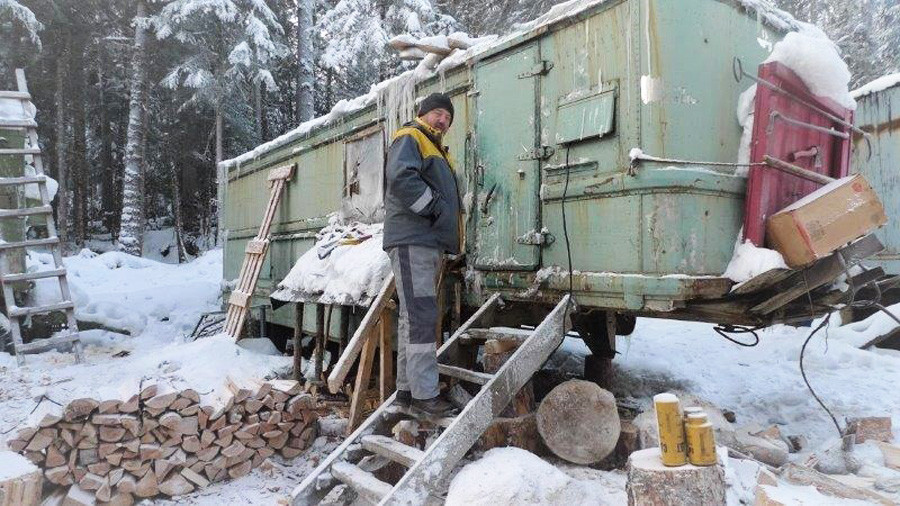 Wood loggers
Personal archive
The wildest place I remember is a wood logging site about 300 to 400 km north of Komsomolsk-on-Amur. There are no roads. The people who work there have, in my opinion, the most difficult work. They live in the middle of the forest with no shops. I do not know how they handle this.
I personally like the small isolated places (like the city of Neryungri in Yakutia). The locals there live with much less than we do. They are so open and friendly, if you stop your car in the middle of nowhere, suddenly random drivers will show up and ask if everything is ok and will offer their help.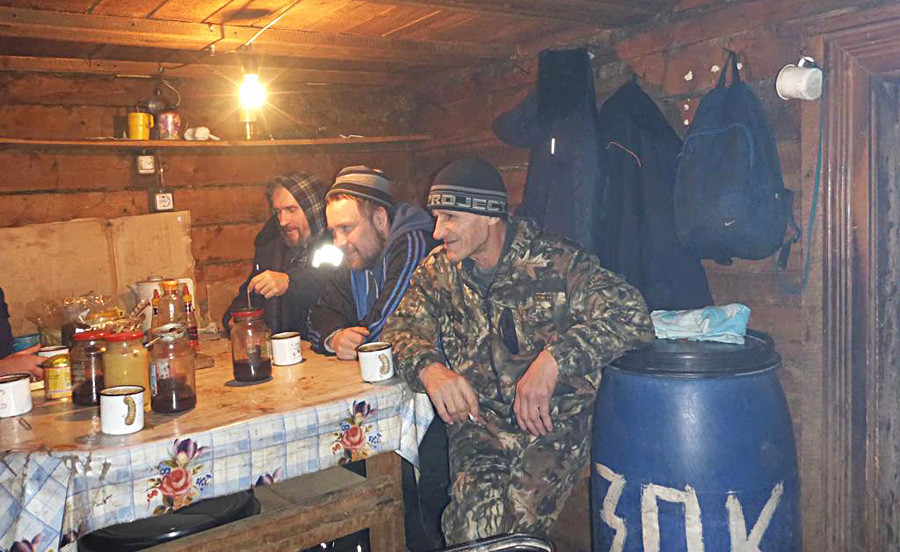 Komsomolsk-on-Amur
Personal archive
I had a 36 hours of Russian language classes in Austria, I know how to read and I can order the daily things but my Russian is still very poor. Luckily, wherever I travel I have a translator.
All my colleagues from the different service stations who travel with me take care of me. At this point I would like to thank Denis Ternikov, the Liebherr service manager, for the great support that he gives, to me during the time traveling all over Russia.
Don't forget vodka
I never miss European food in Russia. Even in Magadan, where we have to cook ourselves (at the local shops you can get everything you need). Denis, the first person to travel around Russia with me, said: "Roman, all you need in Russia is a little bit of bread, a little bit of butter, and 250 g of vodka"!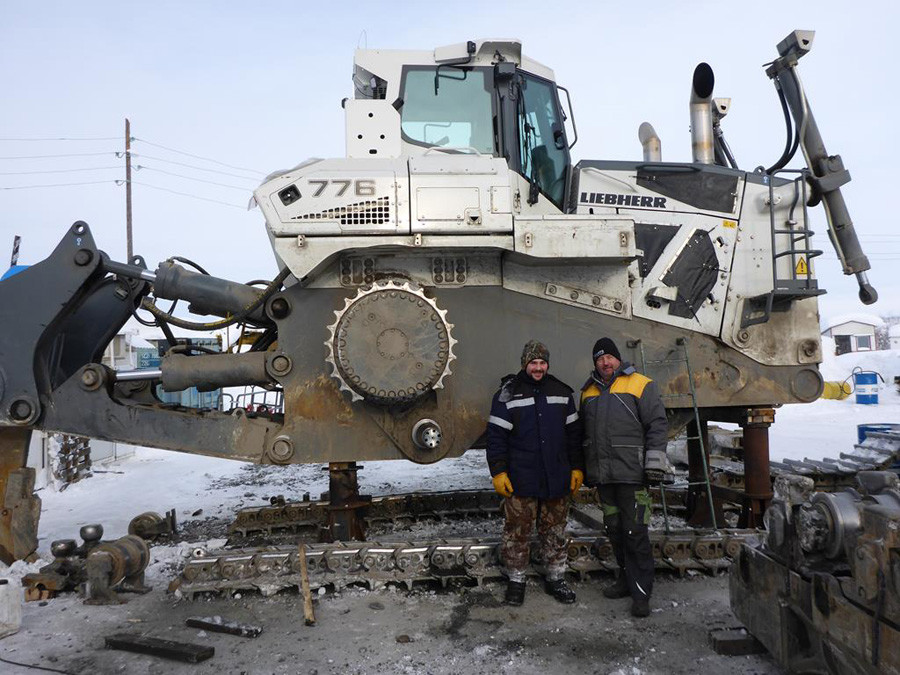 In general, I spend about 150 to 200 days each year in Russia. My good relationship with all my colleges helps me to survive here.
I have seen so many amazing places, met so many nice people, and had loads of fun. You just can't stay the same person after traveling around the biggest country in the world!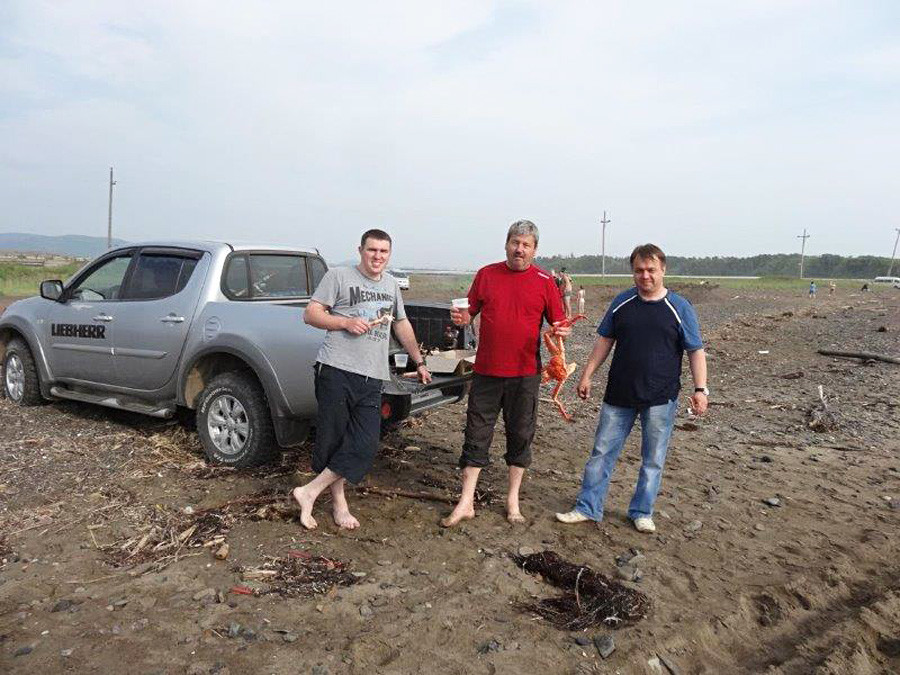 With friends on the Sakhalin beach
Personal archive
Prepared by Daria Aminova
Read more stories of how Russians changed lives of foreigners
If using any of Russia Beyond's content, partly or in full, always provide an active hyperlink to the original material.