5 Russian streetwear brands that will add some cool to your winter wardrobe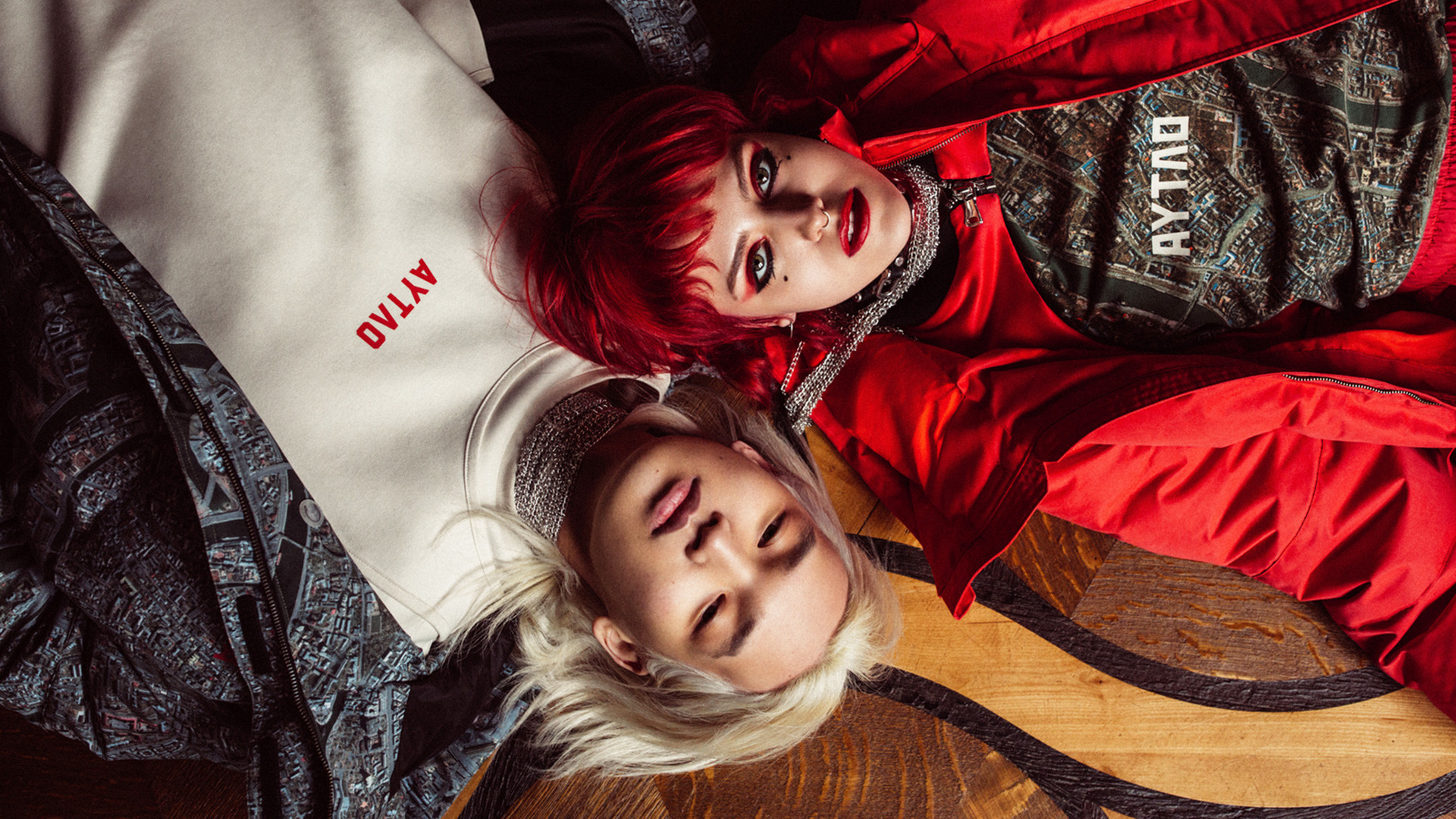 Russia has become the world's streetwear capital, and it goes much deeper than Adidas and Gosha Rubchinskiy. These up-and-coming designers are bringing the country's slick urban monochrome vibe worldwide.
Specializing in high-quality bomber jackets, boots, military vests and coats, Outlaw's skiwear-themed apparel showcases a refined, wintery minimalism that rejects the flashiness we associate with designer gear. But in contrast to most other Russian labels of its ilk, Outlaw is unafraid to produce colorful clothing, proving that a policy to incorporate a vibrant, multicultural influence does not have to tone down the natural grittiness of streetwear.
The sleek sportiness of Outlaw has most notably earned the brand several collaborations with Puma, with the names of both brands proudly displayed in Cyrillic across the end product. Even grime superstar Skepta is a fan (and so should you be).
The St. Petersburg-based brand's sleek, somber techwear coats are a dream for the practically-minded, and could easily give Patagonia or The North Face a run for their money. Dubbed an "antagonist survival kit," the veteran label can boast a functional, versatile edge to streetwear that includes adjustable hoods, a series of hidden pockets, and waterproof fabrics.
Inspired by the futuristic surroundings of Moscow and St. Petersburg, Krakatau's classy, subdued designs are the perfect answer to winter in urban Russia. Their series of photo collaborations with Zaha Hadid Architects, after all, have not been without good reason.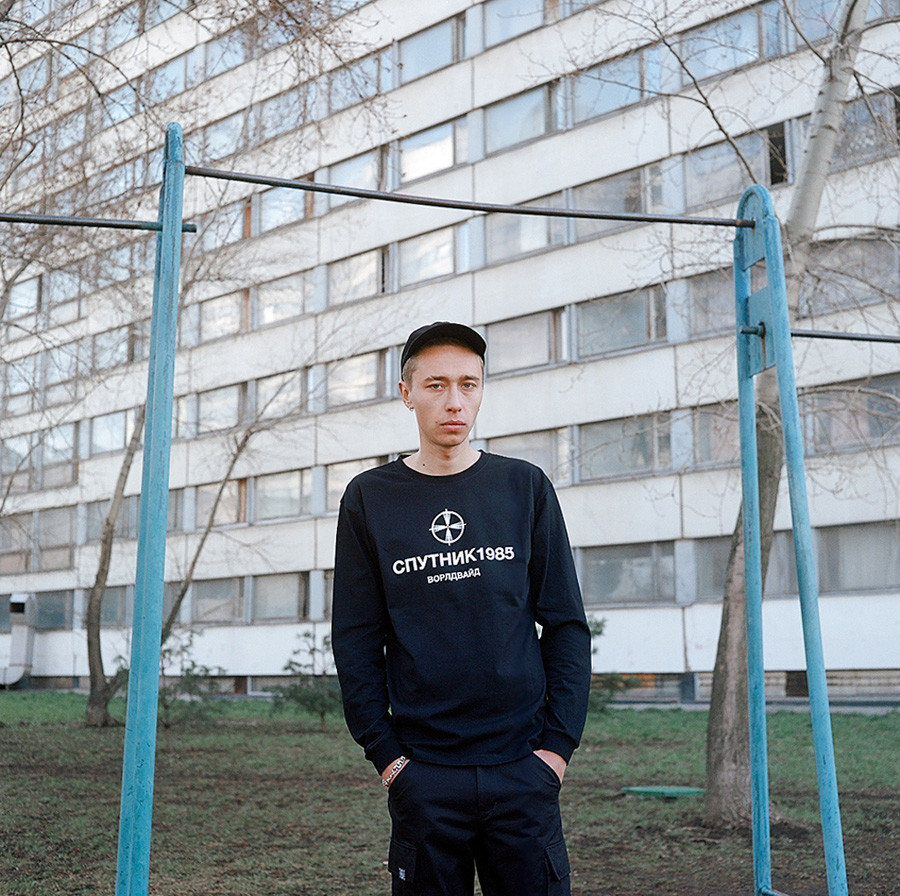 With humble beginnings printing silk screen pictures onto T-shirts and selling them online, Moscow-based Sputnik 1985 fuses style with a signature DIY feel. Having since skyrocketed and branched out to cover every kind of T-shirt, sweater, anorak and accessory available, the brand has kept its simplicity over the years – for the most part, it limits designs to visual representations of 90's Russian working class culture (be it boxers, prison imagery, or classic TV shows) and abrasive, ironic statements, such as "the city is a scary force" or "I will always be against."
True to form, Sputnik's clobber is also "democratic" (ie. affordable), with most of their T-shirts costing just 1,500 rubles ($22). It's streetwear for the people.
The brand that claims to "tell the story of the Russian gothic" is perhaps the most recognizable purveyor of Russian fashion brutalism. Combining simple, clean-cut skater garms with the nihilistic aesthetic of punk culture, Volchok T-shirts and sweaters are a heaven-sent match for a pair of Vans or New Balance, which has become an accessible and popular look in Russia today. In part thanks to endorsements by various Russian rappers and punk rockers, the brand now boasts tens of stores throughout Russia, where shoppers can pick up T-shirts for as little as 1,400 rubles ($21).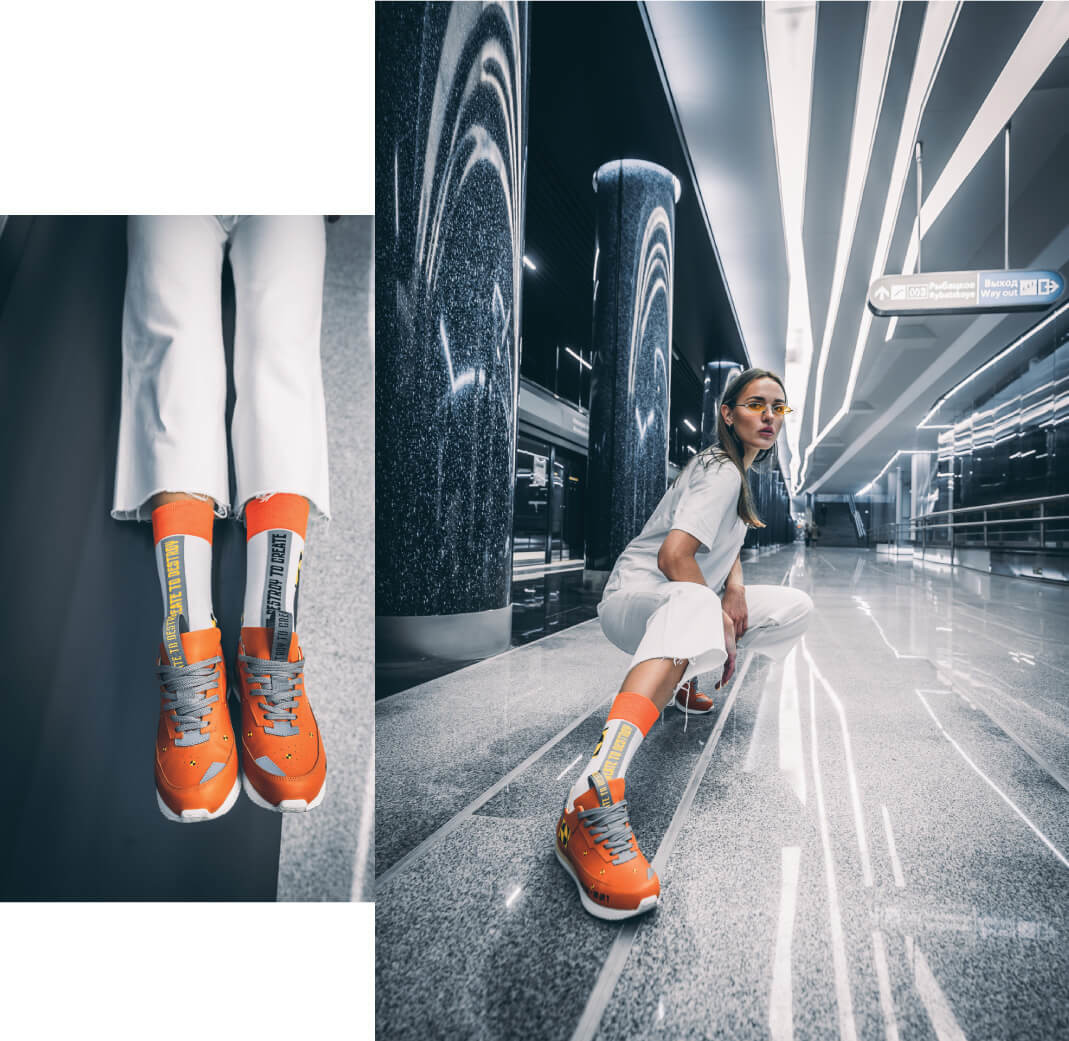 St. Petersburg-based handmade sneaker company AFour might just make the world's most criminally slept-on shoes. Sourcing leather samples from both Italy and Russia, these workshop-crafted kicks are as high in quality as you're likely to find anywhere. Their high rubber New Balance-esque soles, a nod to the brand's skateboarding roots, give the shoes a stylishly simple roundness and a 90s throwback. What's more, Afour sneakers are refreshingly colorful, giving them a personal, expressive quality that big sneaker brands would struggle to replicate – you can even design your own sneakers on their website.
If using any of Russia Beyond's content, partly or in full, always provide an active hyperlink to the original material.