1. Gosha Rubchinskiy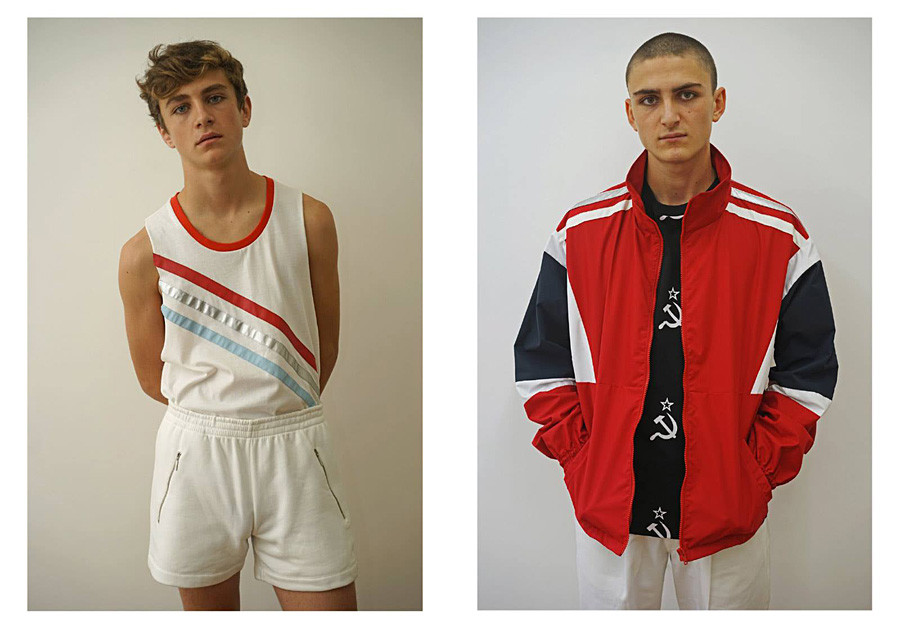 Rubchinskiy has become the symbol of modern Russian fashion and for a reason. The young designer introduced the fashion world to the image of a Russian chav from the suburbs. This was such a success that it landed him a collaboration offer from Adidas. In 2012, Rubchinskiy caught the eye of Comme des Garçons, which took him under their wing and offered assistance with production and sales, along with shows at Paris Fashion Week. In Russia, Rubchinskiy's clothing can be found at the KM20 concept store, which, in addition to his characteristically functional collections, collaborative designs and perfume, also sells books. For example, Perfume Bookis devoted to the idea of a new perfume the designer created in cooperation with Comme des Garçons.
2. Outlaw Moscow
The Russian brand Outlaw Moscow is just three years old, but it has already managed to attract a lot of attention and become prominent in Moscow clothing stores. It has found its way into the wardrobes of numerous Russian and international celebrities and launched collaborations with the sunglasses brand Fakoshima and the online platform Farfetch. The brand creates high quality and comfortable clothes that have character and charisma, with a focus on functional and bright outerwear for everyday wear.
The brand was created by Dilyara Minrakhmanova and Maxim Bashkayev. They try to mix the classical and the unconventional, introducing eclectic elements into their designs, combining unusual forms, colors and materials, using various inscriptions, slogans (e.g. "to fight, to flourish," "Outlove"), prints and logos.
Outlaw Moscow manufacture all their clothing in Russia – in Naberezhnye Chelny and in Moscow – using domestically produced materials.
3. 12STOREEZ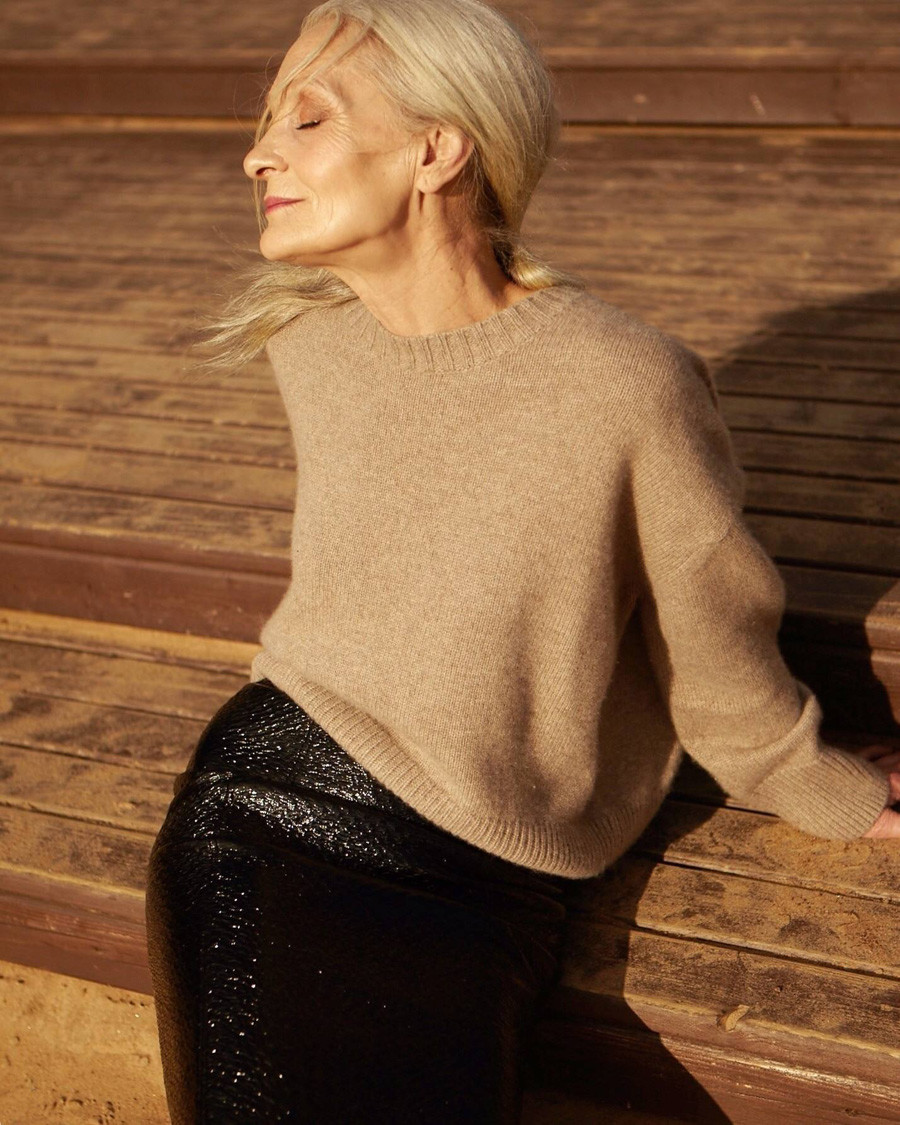 The fast-growing clothing brand 12STOREEZ, which was created by twin sisters Marina and Irina Golomazdins, is growing by leaps and bounds, constantly expanding its range of clothes, increasing the number of its fans and lining the shelves of shops in Moscow and other Russian cities. 12STOREEZ does not create seasonal collection, but rather introduces new items appear every month in small numbers, with demand sometimes exceeding supply. Hence the name 12STOREEZ: 12 stories, 12 mini-collections.
12STOREEZ' style is based entirely on the taste of its creators and can be summed up as "relaxed urban chic." The clothes are comfortable and trendy and are meant to be easily matched to create a harmonious wardrobe without effort or at a high cost. The current autumn-winter collection has everything: turtlenecks, cozy sweaters, knitted dresses, coats, down jackets, hats and footwear. The Limited Collection offer items made from premium materials: cashmere dresses and sweaters, sheepskin coats, raincoats, leather dresses and trousers.
4. Nina Donis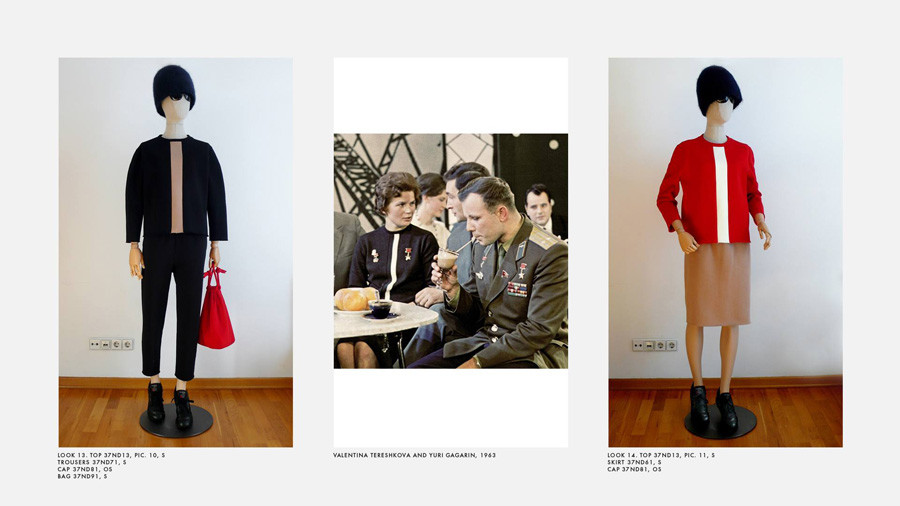 Russia's most notable independent label, Nina Donis, was created by Nina Neretina and Donis Pupis, who have been working together since 2000. Nina and Donis were included on the i-D list of the most influential contemporary designers, got raving reviews from Style.com and organized Moscow's most eagerly-awaited fashion shows. Then one day they grew tired of all the publicity and moved to Cyprus.
These days, Nina Donis create simple yet modern collections that are highly sought after both in Russia and abroad. Nina Donis's strengths include simple silhouettes, pure colors and beautiful look books. Their items, which really are unlike anything else, can be bought on the KM20 store website.
5. Yulia Yadryshnikova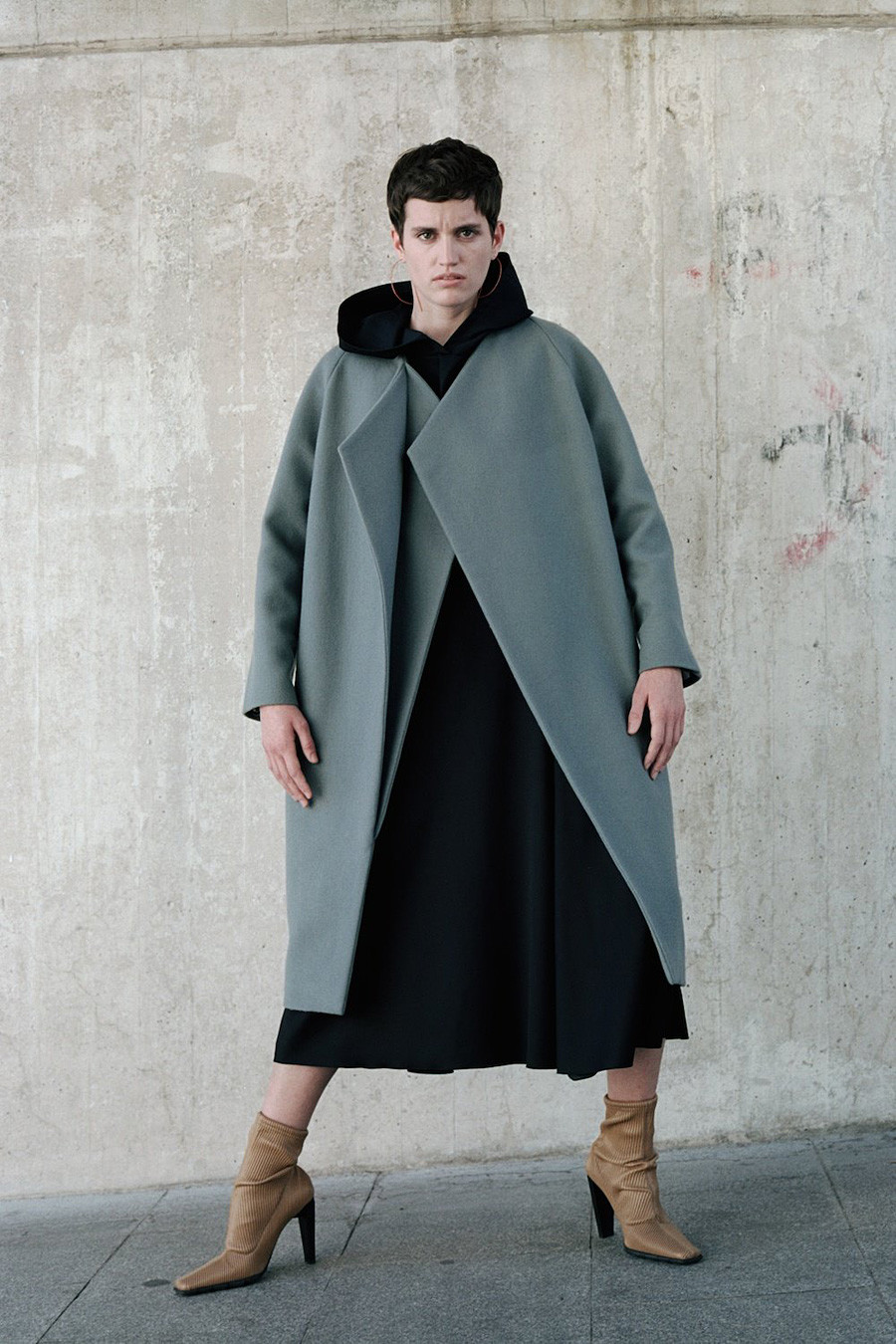 Yulia Yadryshnikova was born and grew up in Moscow, where she earned a degree in economics before moving to Madrid, where she studied fashion communication at IED Madrid and then industrial pattern making at La Escuela de Diseño y Moda Goymar.
Yulia now designs and makes her own collections of clothes (her online store was just launched in October!). She also collaborates with artists, musicians – such as Mujuice – and industrial designers.
Yulia's designs are heavily influenced by her two other passions, modern dance and architecture. The silhouette always comes first in her work, with other details and asymmetric lines emerging later through experimentation with the cut. There is an architectural quality to the collection, which will appeal those who love elegant and quality minimalism.
6. Alena Akhmadullina and Akhmadullina Dreams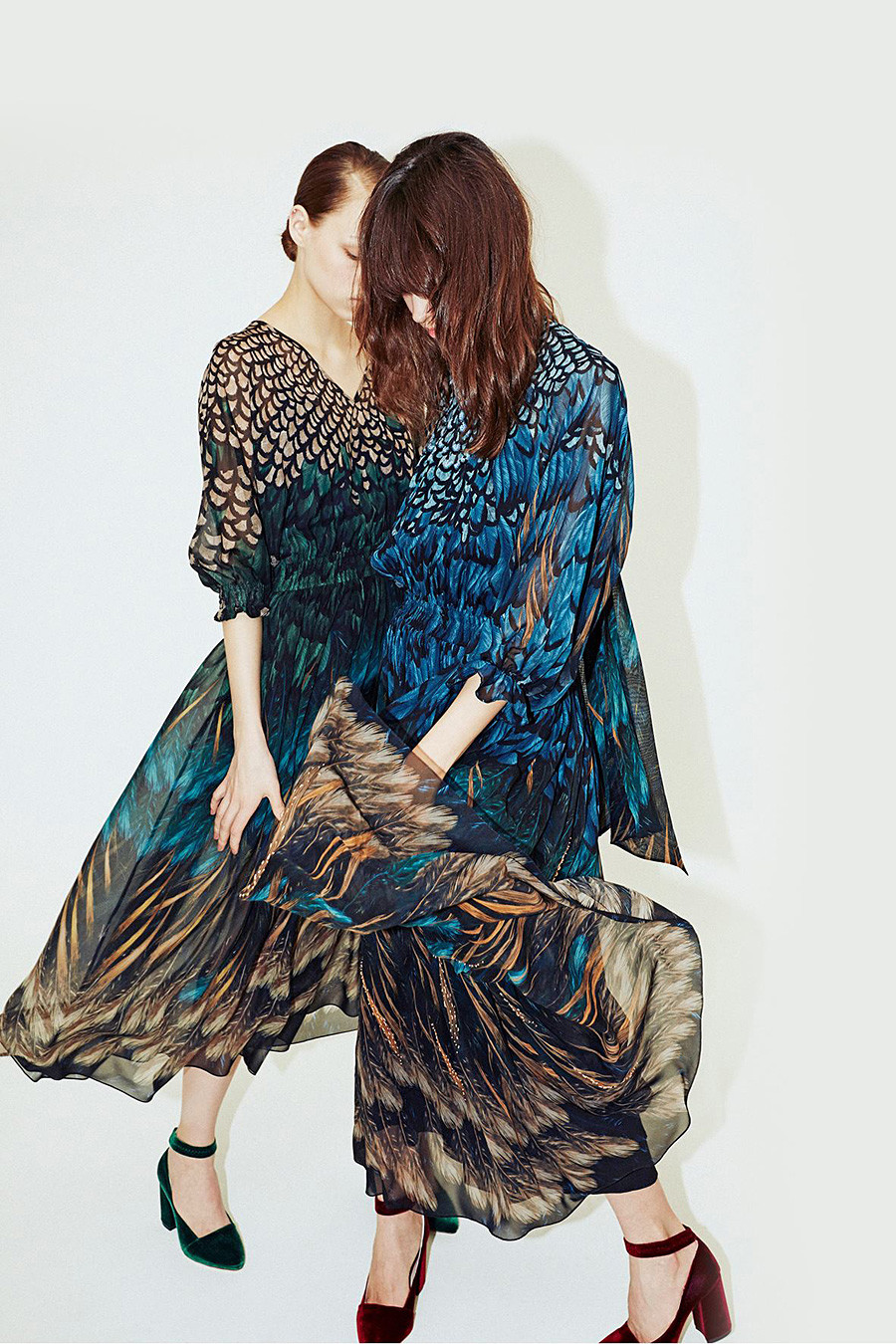 This brand needs no introduction in Russia. Founded in 2001 in St. Petersburg by designer Alena Akhmadullina, it became one of the hallmarks in the history of contemporary Russian fashion. Drawing inspiration from Russian and foreign fairy tales, Alena gave society women of today an opportunity to experience a fairy tale in real life and to be feminine and elegant in the traditional sense. In 2005, the brand first presented its collection at Paris Fashion Week and has since been a regular presence at fashion shows.
Akhmadullina Dreams is the designer's second line, targeting the mid-range price segment – in other words, a fairy tale that the average woman can afford. The brand uses natural fabrics or modern high-quality mixed materials, such as silk, mercerized cotton, linen, merino wool, tencel and viscose.
7. I AM STUDIO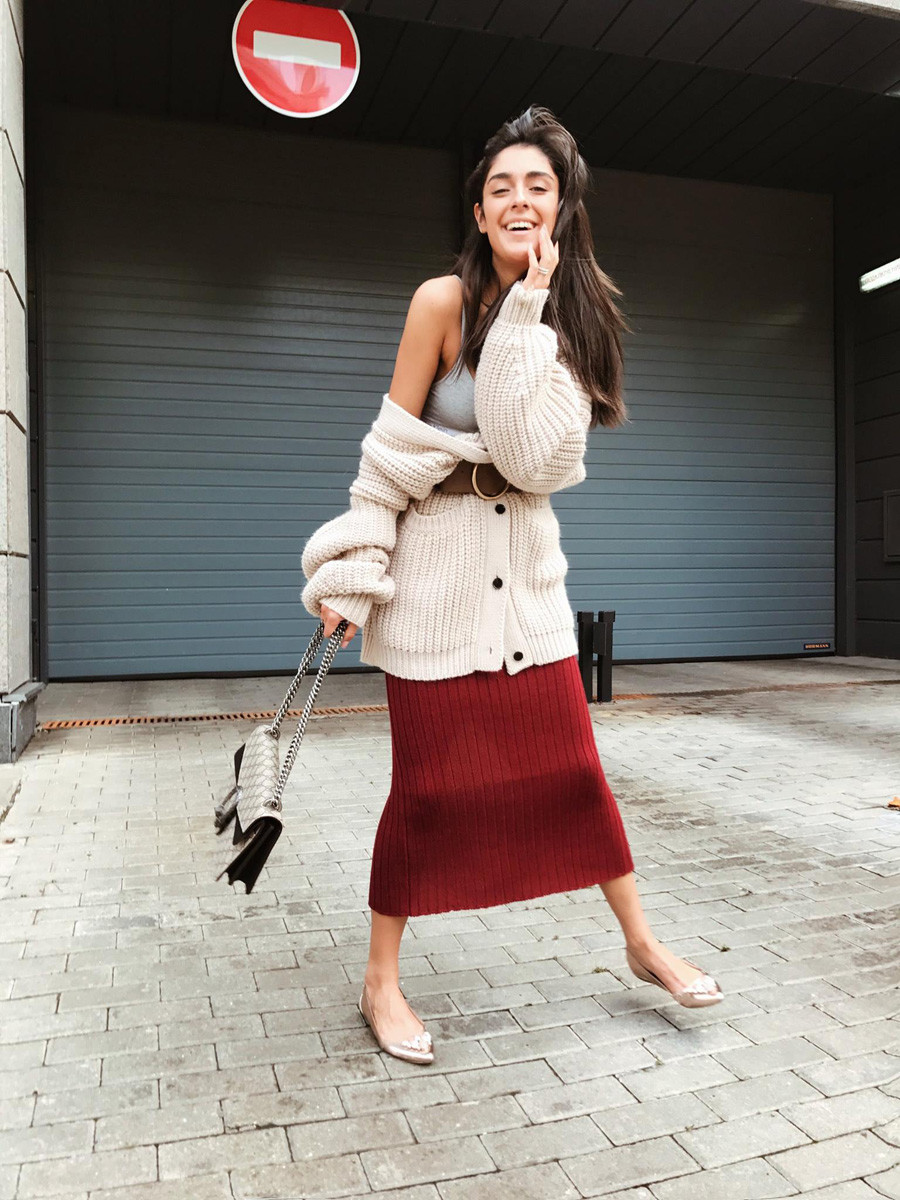 In the eight years since its creation, this brand has become commercially successful and is popular with fashion-lovers in Moscow and other Russian cities. The label is a pioneer in the middle-up segment of the Russian fashion industry. These are clothes for those who are no longer content with mass-market brands like ZARA, but are not ready to spend big money on clothes from premium labels.
The concept of "affordable luxury" was developed and implemented by the brand's founder and designer, Daria Samkovich. The secret of success is the development of casual models with striking design touches. Particular attention is paid to quality, and all of the brand's items are made from quality European fabrics at high-tech Russian factories.
Initially, the core pieces in I AM Studio collections were well-cut coats, which have now been supplemented with basic trousers and shirts, knitwear and accessories, skirts and turtlenecks, as well as dresses that fit into any wardrobe and take into account all the vagaries of Russian climate.
Incidentally, if you need a souvenir t-shirt with Moscow written on it for a gift, it is better to buy it here, rather than at a souvenir stall.
8. NNedre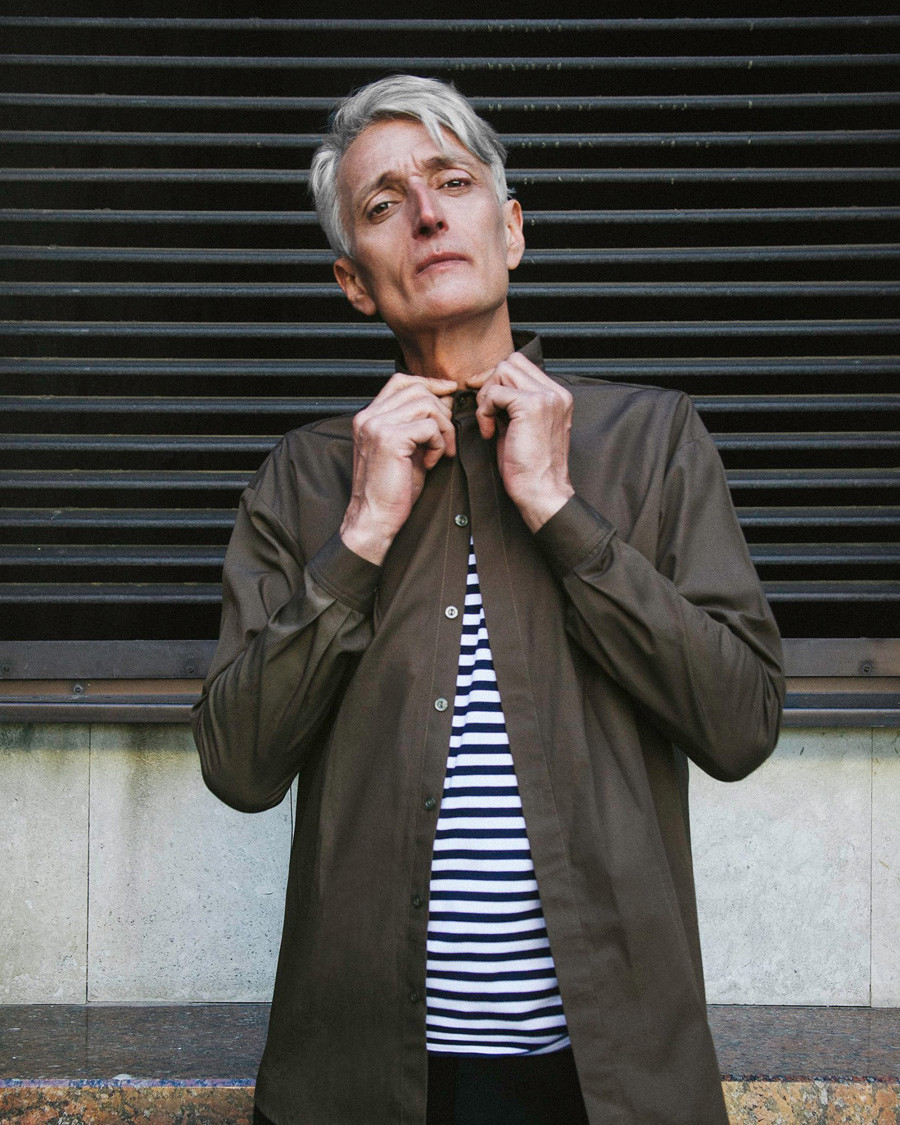 NNedre is a fresh new St. Petersburg brand that makes inexpensive blank clothing. Its main designer and founder, Nelli Nedre, first thought of starting her own business back in 2011 while working on a university project. Nowadays, NNedre releases four collections of basic knitwear a year and just as many limited lines. NNedre's studio and production facilities are located in a 200 sq. meter space in the very center of St. Petersburg.
The label's clothes stand out for being comfort and functional. They blend easily into any wardrobe and style. They are universal dress items. For example, the same dress would look equally good with classic pumps or sneakers. Furthermore, this brand is a godsend for lovers of black minimalism.
Recently, NNedre expanded its range to add a men's collection, shirts, parkas, cotton suiting items, flowing artificial silk and universal jersey.
9. Walk of Shame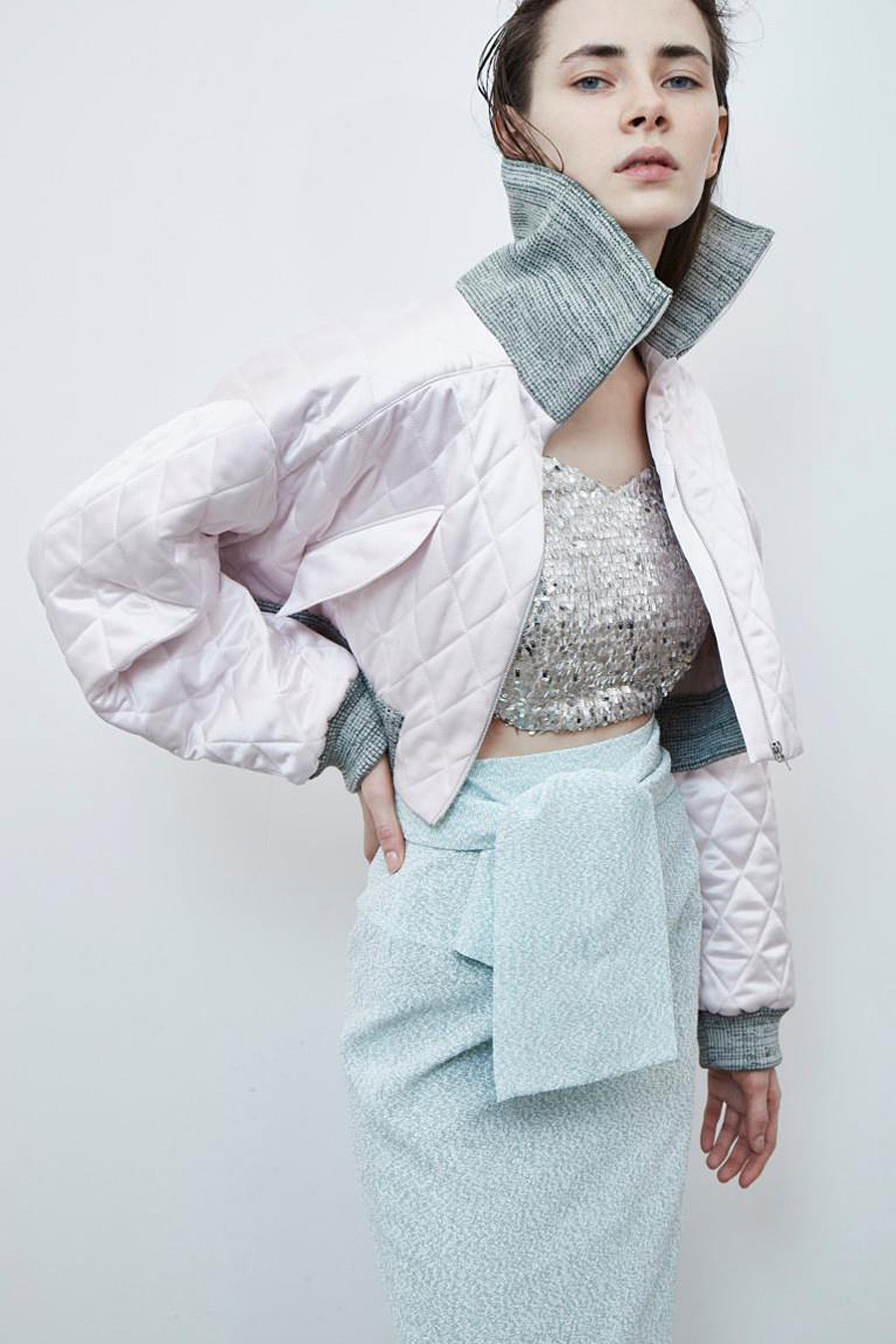 This relatively young brand was created by a high society favorite, the stylist and designer Andrey Artyomov. It has already won the love of Russian celebrities and foreign it-girls. His offbeat sexy clothes are popular among Moscow's most fashionable women and, among others, the actress Elle Fanning. Fashionista.com described Artyomov's collections as "unique, attention-grabbing and directional, but with a sense of humor, and very wearable".
The label's collections have a distinct feel of the time. Every item attracts attention thanks to interesting cuts, materials, unconventional processing or stylistic direction. The ability to wear a short bustier top or trousers made from a material that looks and feels more like vinyl does require a certain degree of skill and courage, but this has not prevented the brand from becoming more popular each year.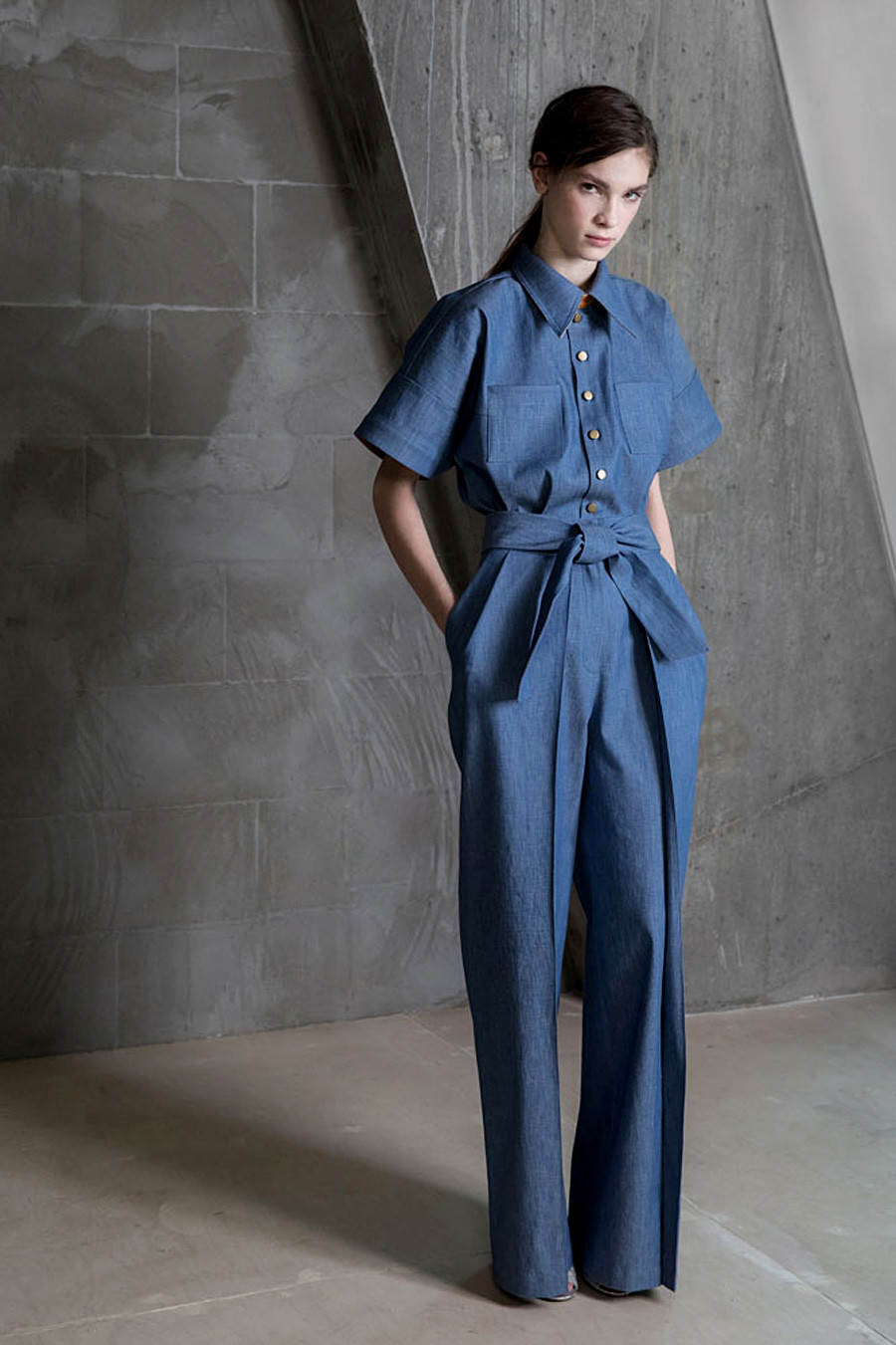 Vika Gazinskaya, a talented designer who is well known abroad, has always stood apart in the Russian fashion world. Her eponymous label has been well received by critics and leading fashion experts, and her style stands out for its originality, modernity and artistry. The main components of her are an exquisite architectural cut and the use of top-quality fabrics that incorporate unusual details, from appliqués and inlays with crystals and artificial stones to the designer' own illustrated prints. Vika Gazinskaya pieces are sold all over the world, from Tokyo to Canada. Vika's items have adorned the windows of the cult Paris store Colette twice, and she was a finalist in the fashion contests ANDAM and for the LVMH Prize. She will present her season collections at the Paris Fashion Week prêt-a-porter program. Fashion bloggers and editors praise the designer for wearing her own pieces in ways that show off original combinations.
If using any of Russia Beyond's content, partly or in full, always provide an active hyperlink to the original material.