1. ARBAT STREET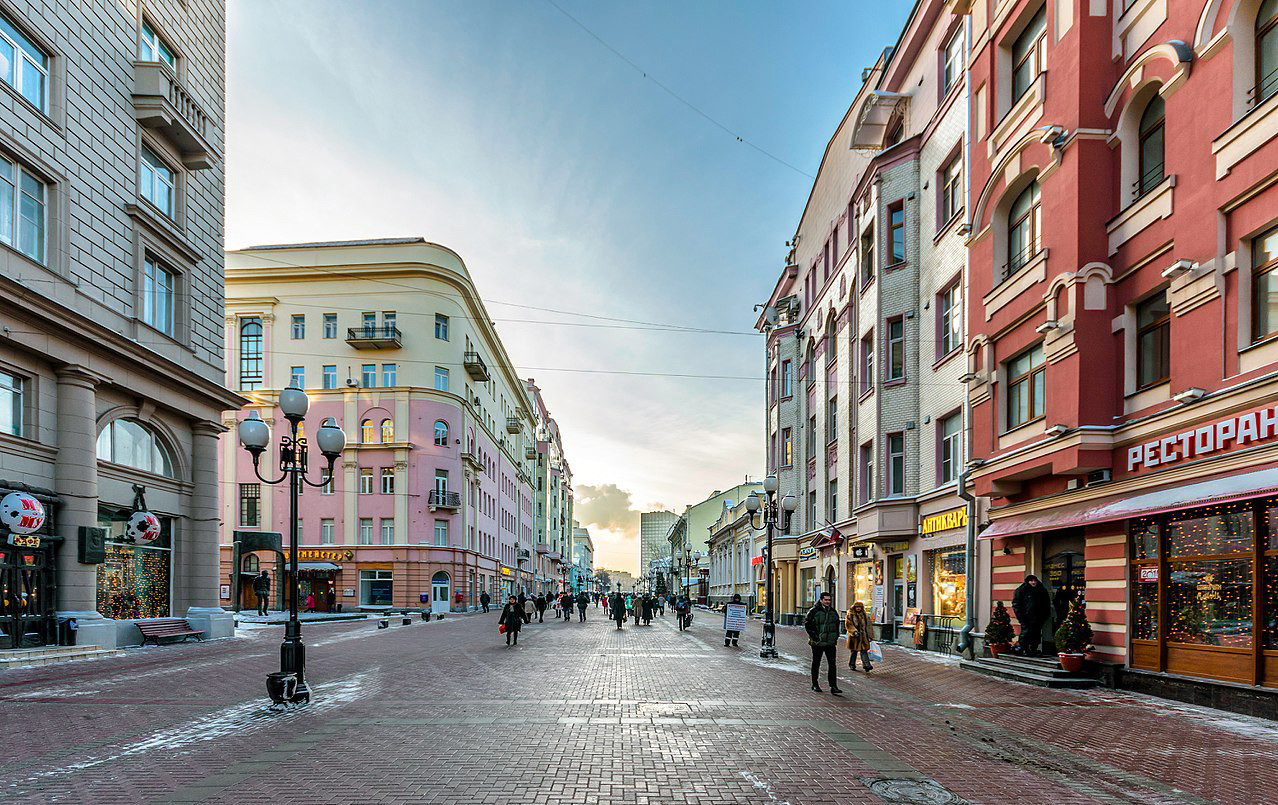 This 1.2 km stretch, known as a haven for artists and writers since the 19th century, was pedestrianized in the 1980s and turned into a souvenir market for foreigners. Many Muscovites think Arbat no longer symbolizes Moscow.
Against
"You won't find the atmosphere of 30 years ago, the freedom and diversity, where painters, musicians, and a lot of funny weirdos created Arbat's charm, its wonderful energy. It's now a corridor street without interesting places, a place to squeeze money out of tourists…" wrote sultan98 from Moscow (all comments here are from TripAdvisor.com). "It's not even a display case of the city anymore, it's a cheap canteen," says Andrey P from Moscow.
For
Our guests who don't have the sentiment for the past of Arbat, they just treat it normally. "The street is a typical walk-only shopping street found in most European countries. There are shops for souvenirs, clothes, native products, and restaurants. We ate at Hard Rock café then took a long walk and shopped. A nice place to spend even a half day if you like to buy local things and have a nice walk," says GeneP788 from San Fernando, Philippines.
"Nicely presented, spotlessly clean with well-maintained buildings either side. It's all a bit characterless but an ok place for an hour or two," wrote Kiwitraveler59 from Wellington, New Zealand.
2. POKLONNAYA GORA, VICTORY PARK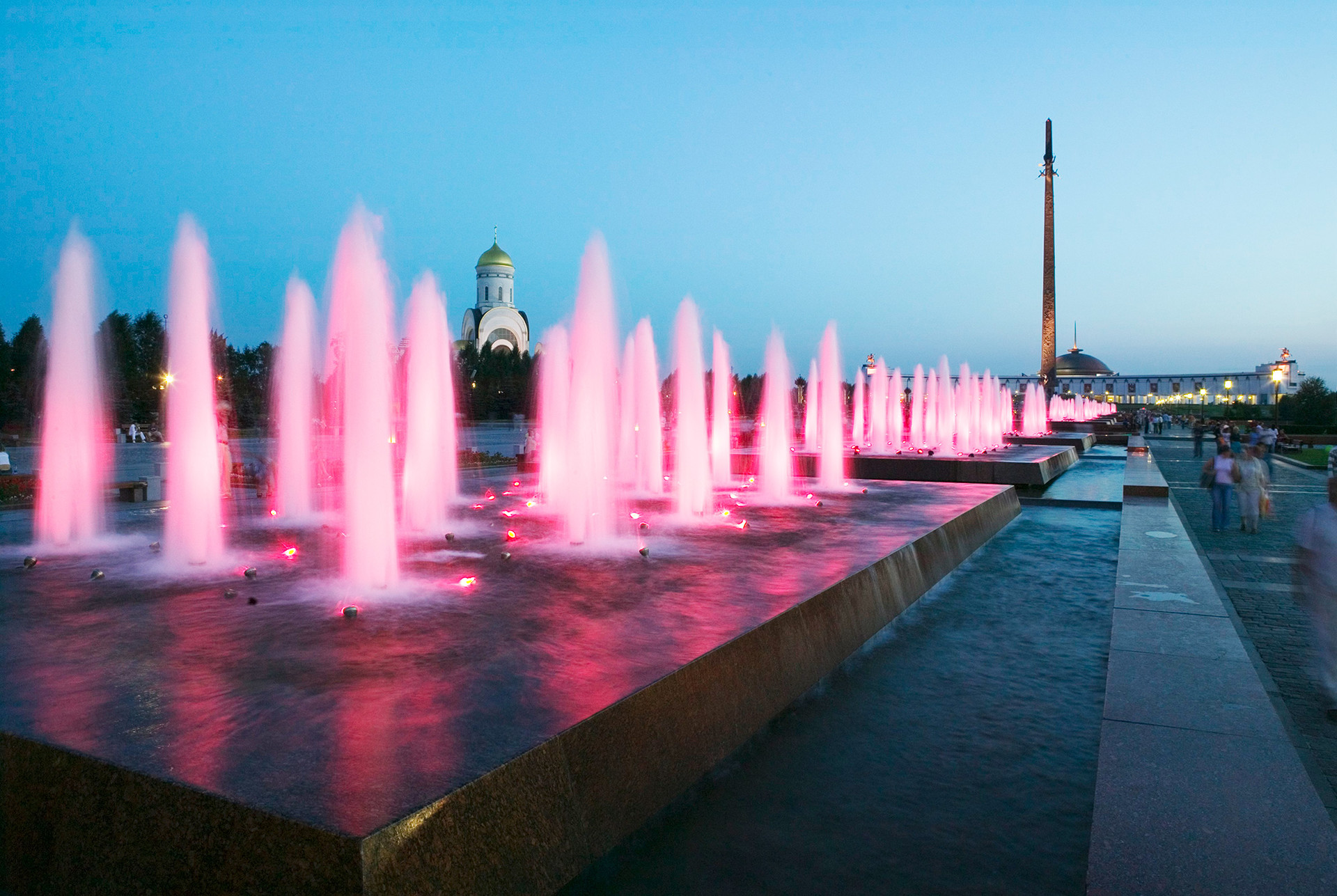 Global Look Press
Poklonnaya Gora (The Bow-Down Hill) used to be a gateway to Moscow for travelers entering the region from the West. The hill was destroyed in the late 1980s, with the construction of a museum complex commemorating the victory of the USSR in WWII. Since then, it's become a usual spot for guided tours to Moscow from all regions and countries.
Against
"A monumentally huge empty space. With two museums, a church, some fountains. And the Kutuzovsky prospect adjoining it from one side," writes rfed77 from Moscow.
The fact that the "park" has more asphalt than vegetation dumbfounds Moscow people the most. "Not cozy for romantic walks. And the terrible sculptures of Tsereteli spoil it all," Mikhail211 from Moscow thinks.
"Chaotic statues everywhere, shattered floor tiles on the main square. Fountains are good, but there's no shelter from the sun!" says polechka2016.
For
Meanwhile, people coming here as a part of a guided tour day see a different picture. "We visited Victory Park on Poklonnaya Hill on a clear, but cold, night. It is a very moving place celebrating the victory over the Nazis in World War II with its eternal flame of remembrance," wrote DRW44 from Salisbury, UK. Steffen W. from Berlin even thinks the museum is "A real insight into the Russian soul."
"Truly moving. The grounds of the park are equally worth exploring, especially the rows and rows of tanks, airplanes, jeeps, etc." wrote CGB2012 from Prague, Czech Republic.
3. RED SQUARE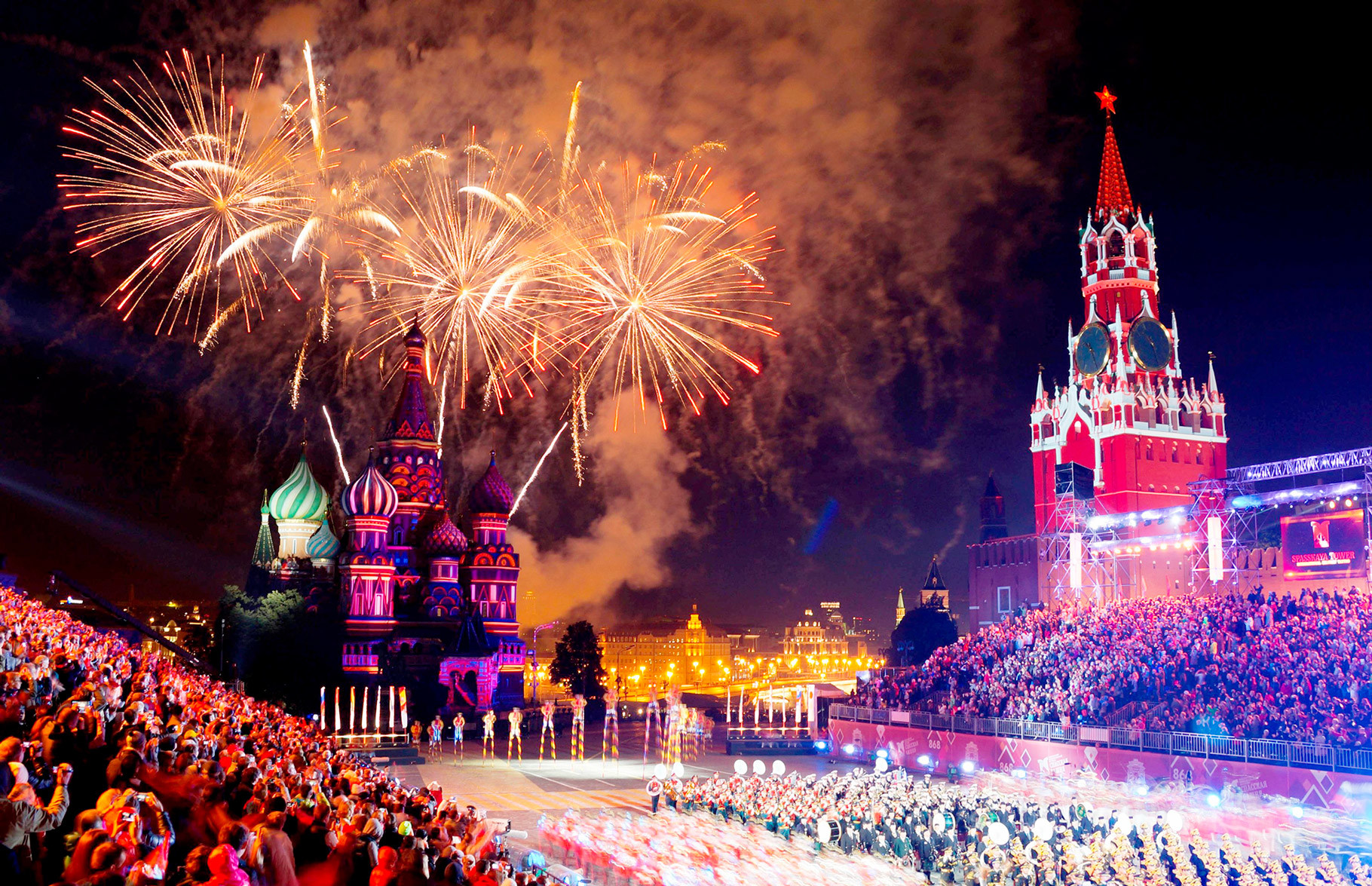 Moskva Agency
Moscow's central tourist attraction packs Cathedral of Basil the Blessed, Lenin's Mausoleum, and GUM in one place. A lot to see… if the square is open on the day you are there. With a melee of parades, official events, or just for security reasons, it's often closed for guests.
Against
To a large extent, this is the same feeling we get from Arbat. "There is no Red Square as a free space anymore, not for Muscovites nor tourists. Preparations for festivals allow barricading everything with fences. Skating rink in winter, music in summer… And the stands with hot dogs, burgers and cola," 354andrey from Moscow says.
And Alexey_12154 brings up another old problem: "This is appalling that on the capital's central square, there is a graveyard!" – he's referring to resting places of Soviet leaders and generals near the Kremlin wall.
"I haven't seen the square for a long time," jokes U7772AY_, who identifies himself as a native Muscovite. "It is there, but something is going on. Always. So it's impossible just to take a walk."
For
Ironically, the square is praised for the same things it's criticized for! "Christmas markets and ice skating rink on the square, it was really beautiful. A very nice time to visit. Pleased I went," said Charmaine403 from Sutton in Ashfield, UK.
"It's hard to find a square anywhere in the world with so many landmarks in such a small area. Just be warned. Red Square is used for many events so don't be surprised to find parts blocked off with fences," and it doesn't disappoint planestrainsevery from Paisley, UK as much as it does our Russian friends.
"Every building looks so immense and powerful, and if you have time each and every one has its own story," says Leehisabag from Jerusalem, Israel, and he, also, doesn't mind events on the square: "When I have been there they celebrated Moscow day so it was even more beautiful, there were so many street shows."
4. ZARYADYE PARK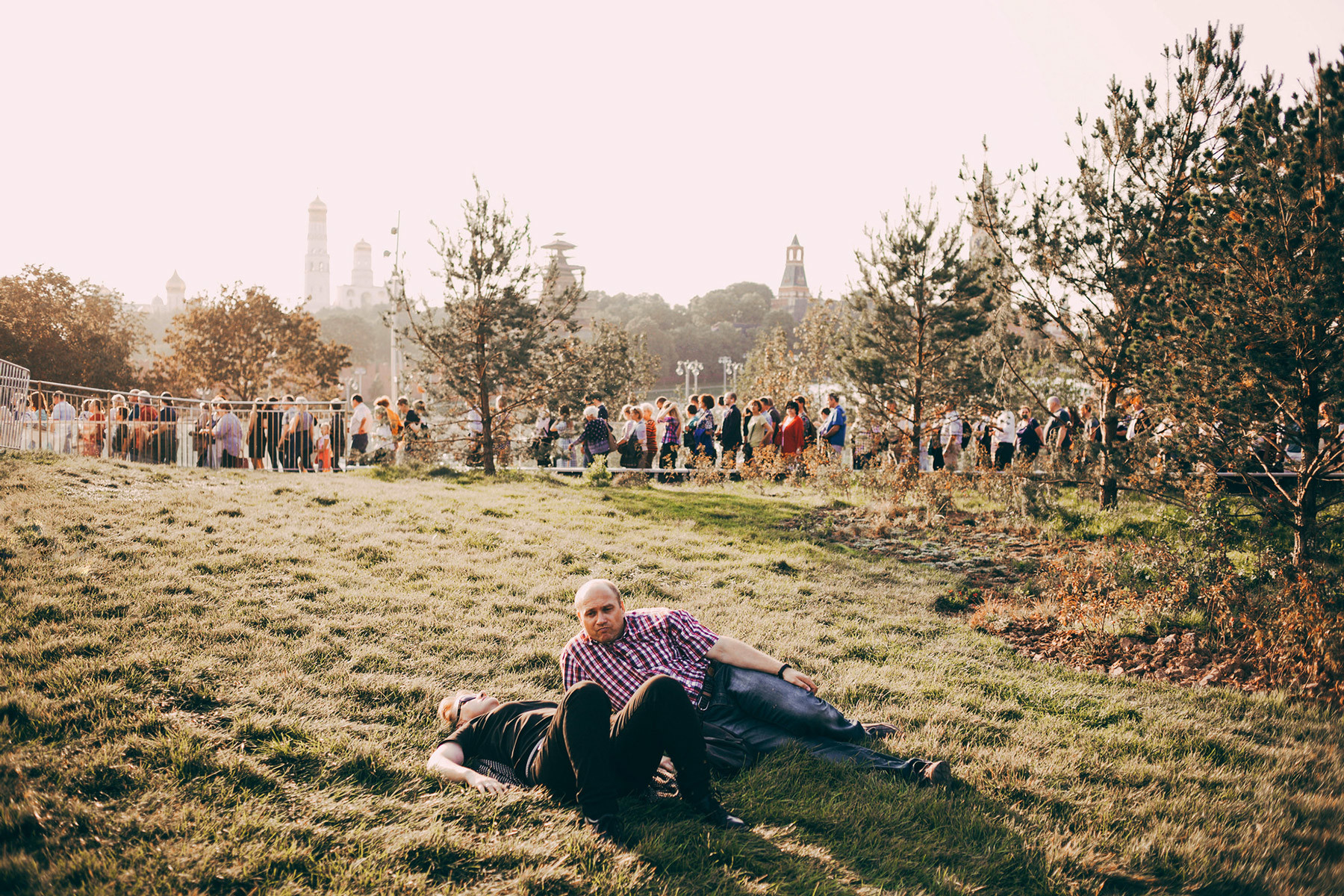 Marina Stroganova/Flickr
This park is a brand new attraction for Moscow. Opened recently on the grounds of the old Zaryadye district (gone since 1951) after the demolition of the Rossiya hotel, it was created by Diller Scofidio + Renfro design studio. Its hi-tech architecture amazes the city's guests, but very often seems unnatural for Muscovites themselves.
Against
"Instead of restoring Zaryadye, one of the city's most beautiful districts with its curved lanes – there is even a full virtual model of this neighborhood – instead of building here a lot of small restaurants, hotels, offices – they made this not-so-much-a-forest, neither-a-hill, nor-a-field!" says Konstantin N from Moscow.
The design of the world-famous bureau isn't enough for us: "Amateurish architectural composition… And the park isn't suited for such a flow of visitors. As a professional, I see the terrain is poorly planned, the plants are not treated right," says Irina R from Moscow, apparently a landscape designer.
Even the views from the famous floating bridge can't outweigh the stress from the crowds. "Too many people" is the most common complaint.
For
"The highwalk over the river in Zariadie park offers truly amazing views of historic buildings and cityscapes of the Moscow skyline. In my humble view, you can't leave Moscow without a selfie or a portrait made against this impressive background," Al K from Vienna, Austria, advises.
Someone called 5StarDivaFamily from Long Island, NY says this:"It's that trendy new environmentally cool urban park that is popping up in every city. Great scenery. Great views. Great overlook of the river. Go!"
And the bridge is best, nevermind the visitors: "The real draw-card is the look-out over the Moscow river," says Gordon B from Netanya, Israel. "Built in the form of a half bridge, it juts over the river to give a unique view. We were recommended to visit and are we pleased we went, more than once."
5. MOSCOW METRO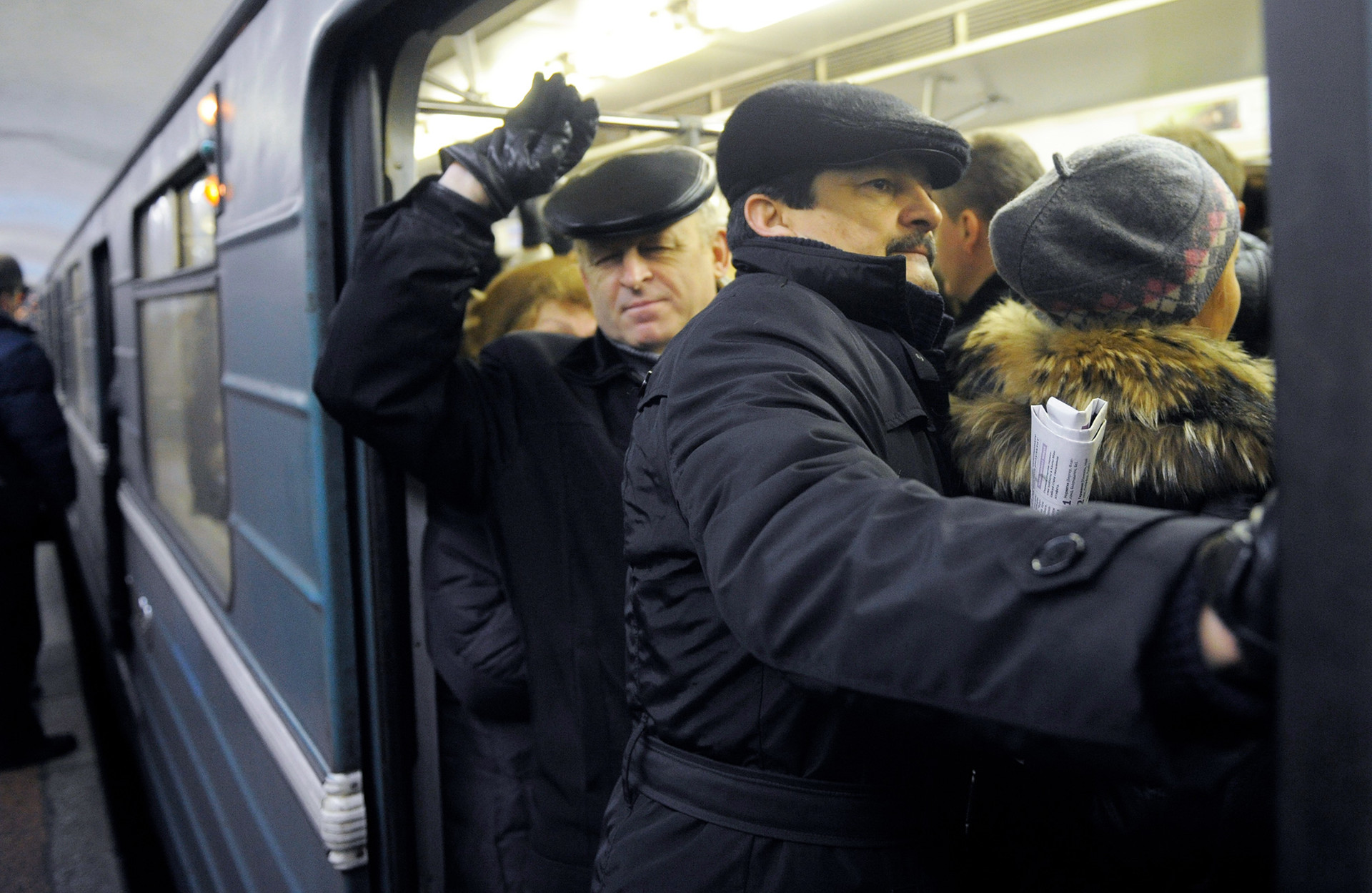 Grigory Sysoev/Sputnik
World's sixth largest subway (total length 380.2 km) and growing rapidly, the Moscow Metro was founded in 1935. It is the most used public transport for the people of the Moscow Region. Often called the world's most beautiful subway, it is also a major tourist attraction. No wonder opinions differ here drastically...
Against
Lately, the installation of the new navigation system – new signs, dubbed in English – have enraged some Russian commuters. "All signs have been replaced with ones with small unreadable type!" user Pcthutq1 exclaims.
But what frightens passengers the most is… other passengers. "When you ride it every day, at rush hours and you're sleepy, you get to hate it, given time. Dirty, sometimes very stuffy, especially in the old cars that should have been replaced long ago. To be able to exclude the metro from your daily commute is a big slice of luck," says evanuel27.
"At rush hour, the crowds are sheer hell at metro stops with the railway stations (Komsomoskaya), it's deadly sultry in the underpasses," DIMY1987 wrote.
For
"Incomparable with any other metro system. Enjoyed every ride. Felt very safe. A nice way to meet the people of Moscow," says VivisSemel Lutjebroek from the Netherlands, and he has a point here – Moscow subway is used by people of all layers of Moscow society. And it manages to transport up to eight million people a day.
"At the beginning, it looks different and scary. But day by day you are getting used to it… It is cheap and offers free wifi inside. Avoid the early morning and evening hours on working days as it is very busy and crowded," TasosAnth from Athens, Greece, wrote.
Apart from the famous architecture, the speed is also noted: "Moscow metro is amazing. We didn't have to wait for more than a minute for a train. Fares are cheap, trains are clean and safe," wrote w951fb4 from Menomonee Falls, Wisconsin.
* * *
Are these opinions biased? Yes, they are! We just picked the most common "bad" and "good" ones. Often locals and guests have different opinions about the same thing – take Arbat souvenirs or Zaryadye bridge. What do you love/hate about Moscow? Tell us in the comments!
If using any of Russia Beyond's content, partly or in full, always provide an active hyperlink to the original material.