Russian rescuers: Unsung heroes of our time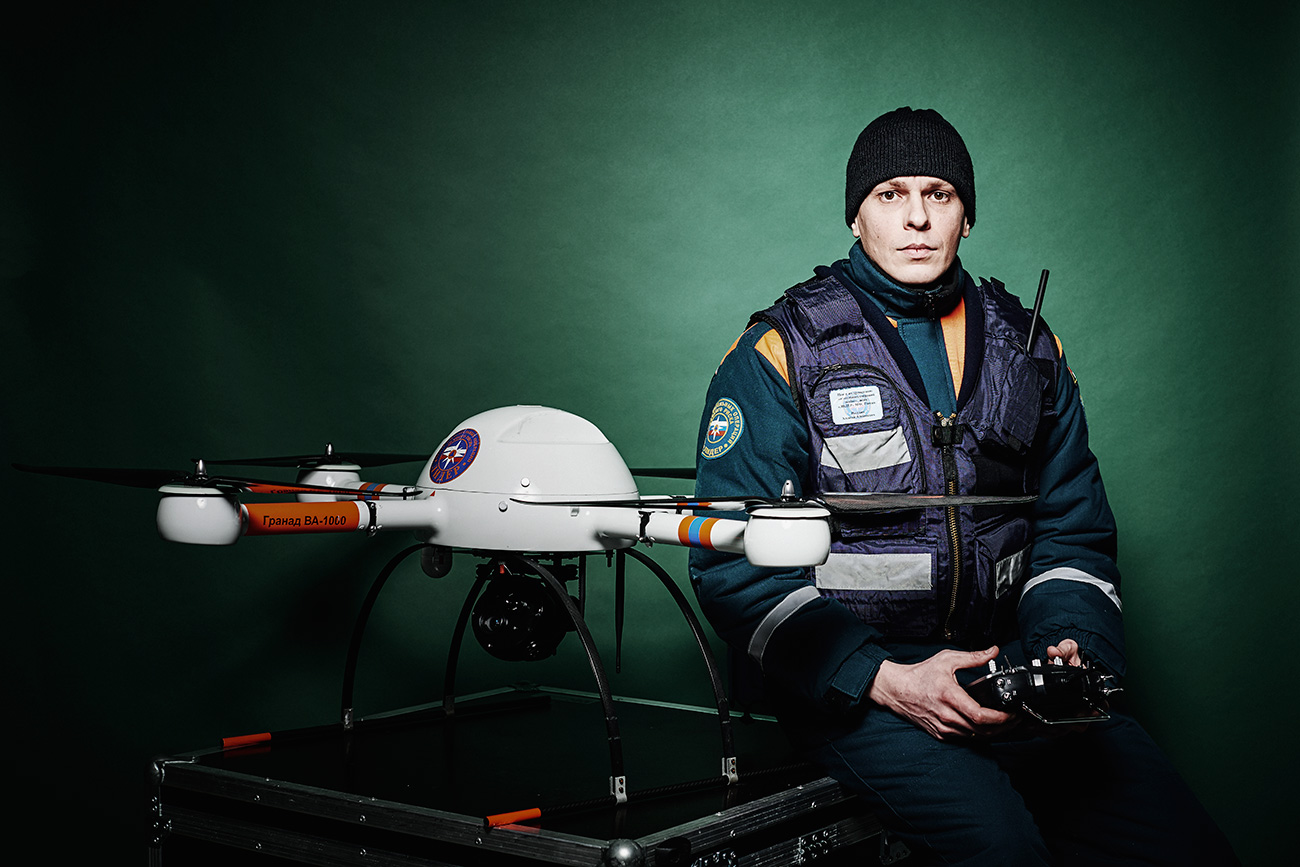 Major Alexey Ishutin belongs to a family of professional soldiers, but at the Leader Center he is responsible for operating drones. Among his tasks is observing crash sites and disaster zones, searching for survivors.Ishutin believes that his profession is one for the future. "My job is a developing and perspective area, that's my favorite activity," he says.
Alexey Ishutin (32) / Stoyan Vassev
These people are not celebrities, movie stars or TV heroes. Their activity is mostly hidden from the cameras of the paparazzi, but this doesn't make them unimportant. Their daily job is to save human lives. RBTH presents modern Russian rescuers – employees of the Russian Ministry of the Emergency Situations (EMERCOM).