Is it dangerous for your kids to collect matchboxes?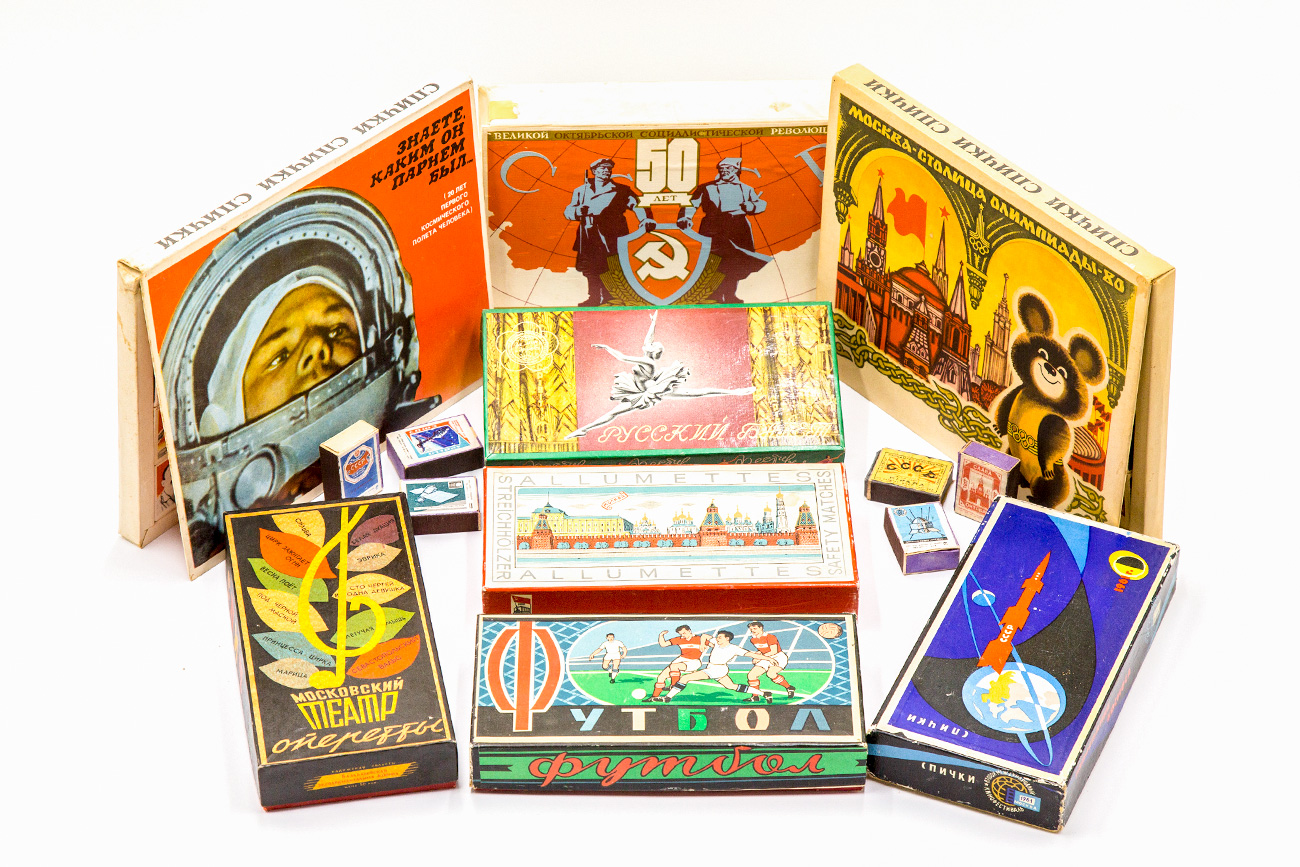 A small part of Bogdan Spichkoff's collection of Soviet matchboxes
Igor Rodin
RBTH filmed the best samples from one of the largest matchbox collections in Russia, pieced together by a Moscow-based phillumenist, who happens to be the director of the Match Museum. He showed us how a tiny label on Soviet matchboxes became a piece of art, proving that not every image was of the ubiquitous hammer and sickle.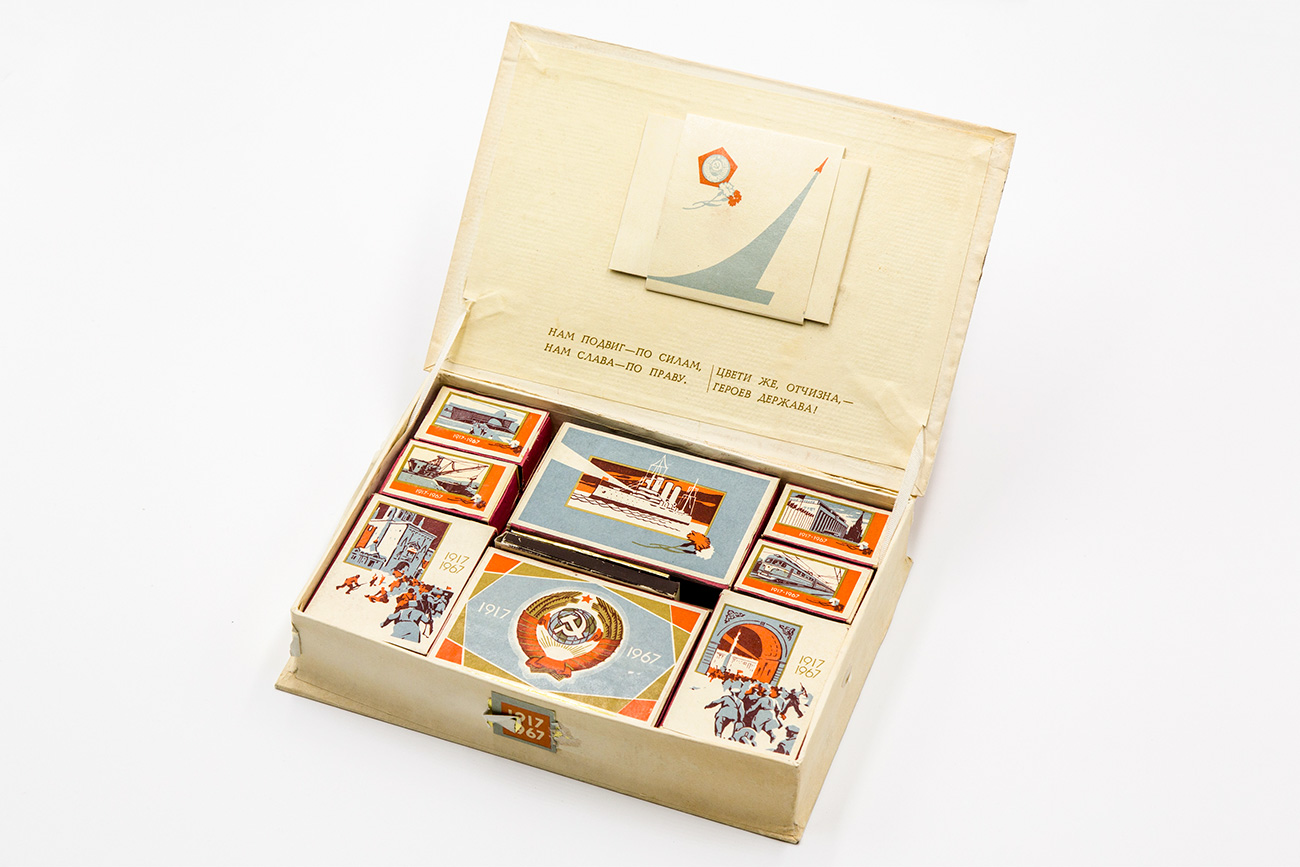 Matchboxes dedicated to 50 years anniversary of the Bolshevik Revolution / Igor Rodin
Russians first started decorating matchboxes in the late of 19th century, and in the 1920s a law was even passed by the Main Directorate of the Match Industry. It stated that "matchboxes must have artistic and politically correct labels".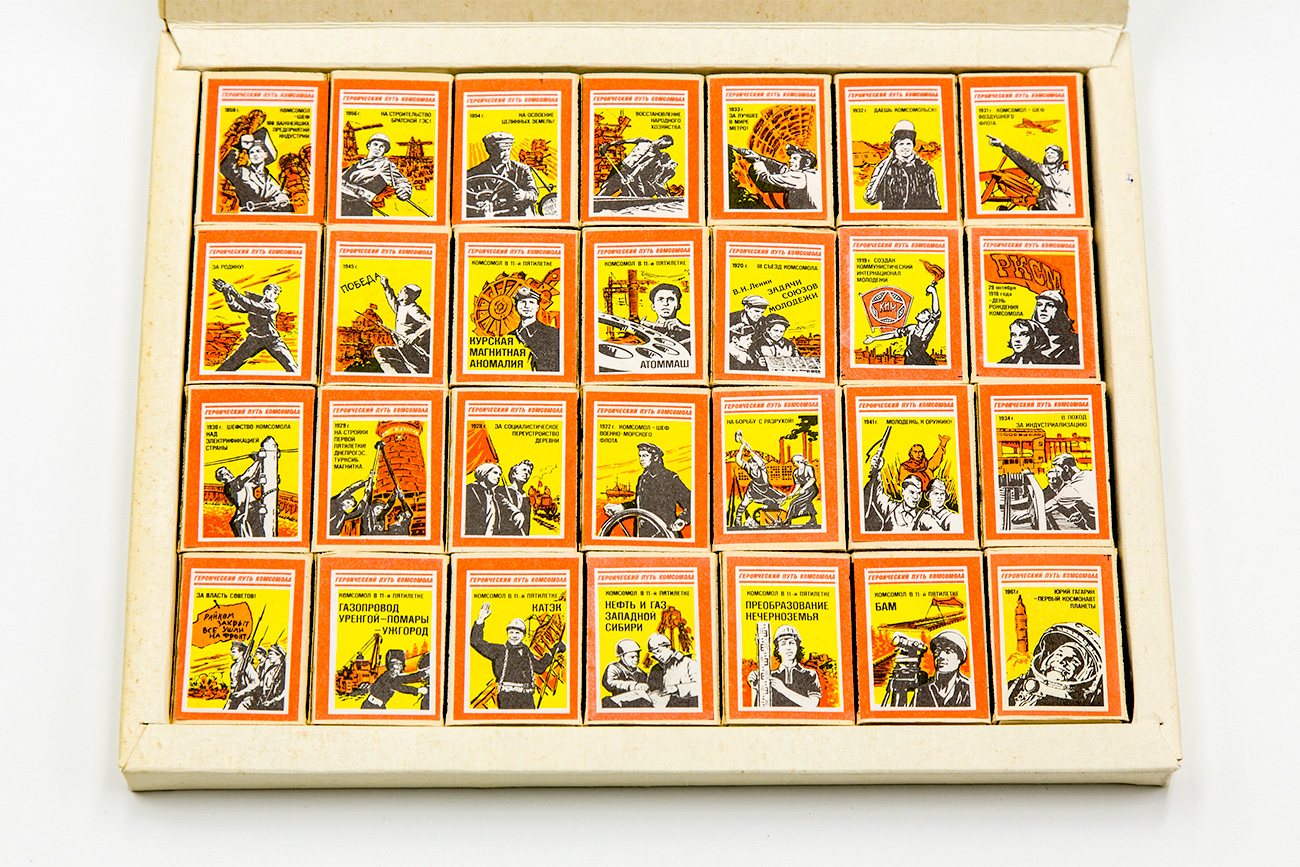 Matchboxes dedicated to the Young Communist League / Igor Rodin
In 1947 souvenir matchboxes were introduced to the Soviet public. A wave of mass-produced of matchboxes with Soviet-themed labels started in 1957, during the 6th World Festival of Youth and Students in Moscow, says Bogdan Spichkoff , director of the
Match Museum
in Moscow. His pseudonymic surname is derived from spichka, the Russian word for "match".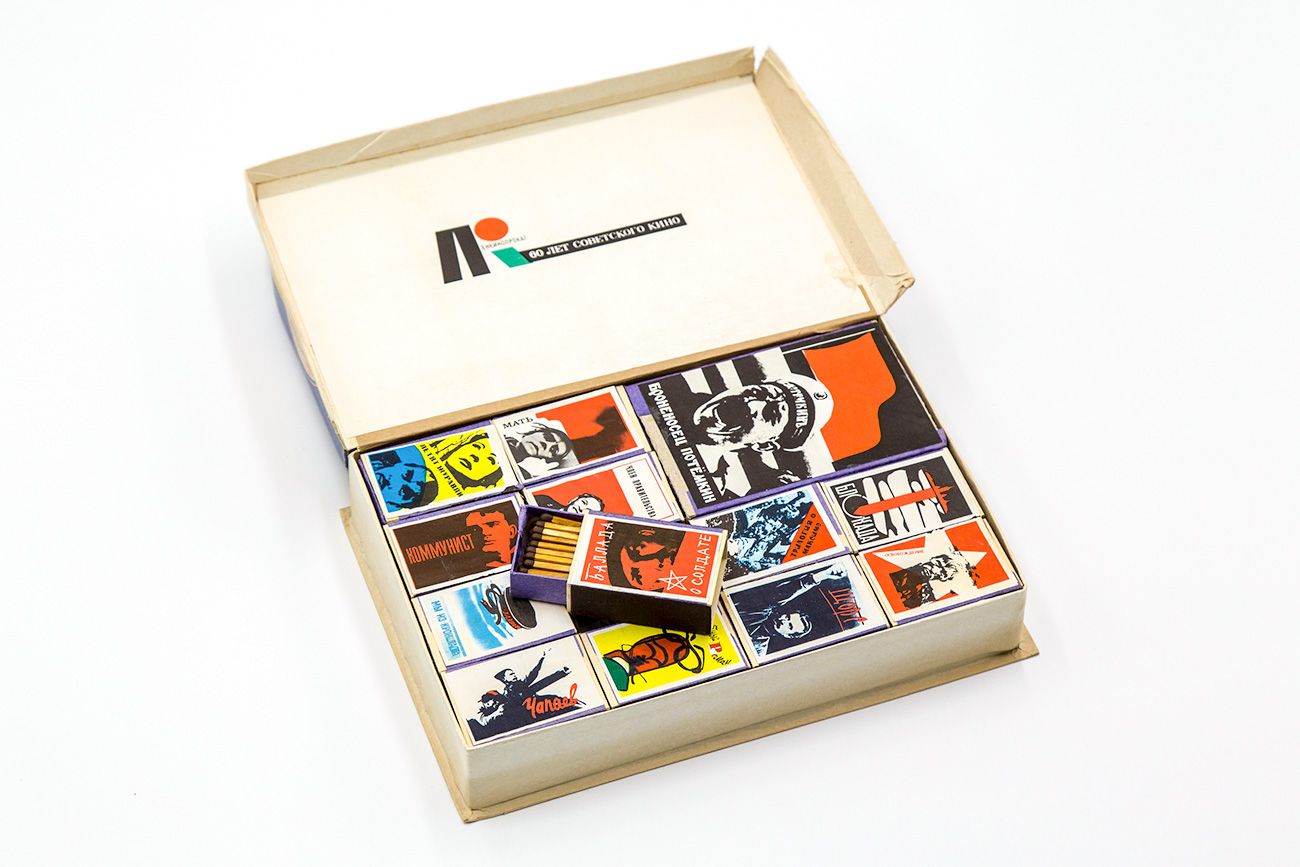 Matchboxes dedicated to 60 years anniversary of Soviet cinema / Igor Rodin
The themes covered not just Red October and the Bolshevik Rrevolution, as one might imagine. There were themed matchboxes dedicated to hunting and literature, hockey and football, music and film. Some had illustrations of Russian proverbs; others explained the weird system of kinship in the USSR.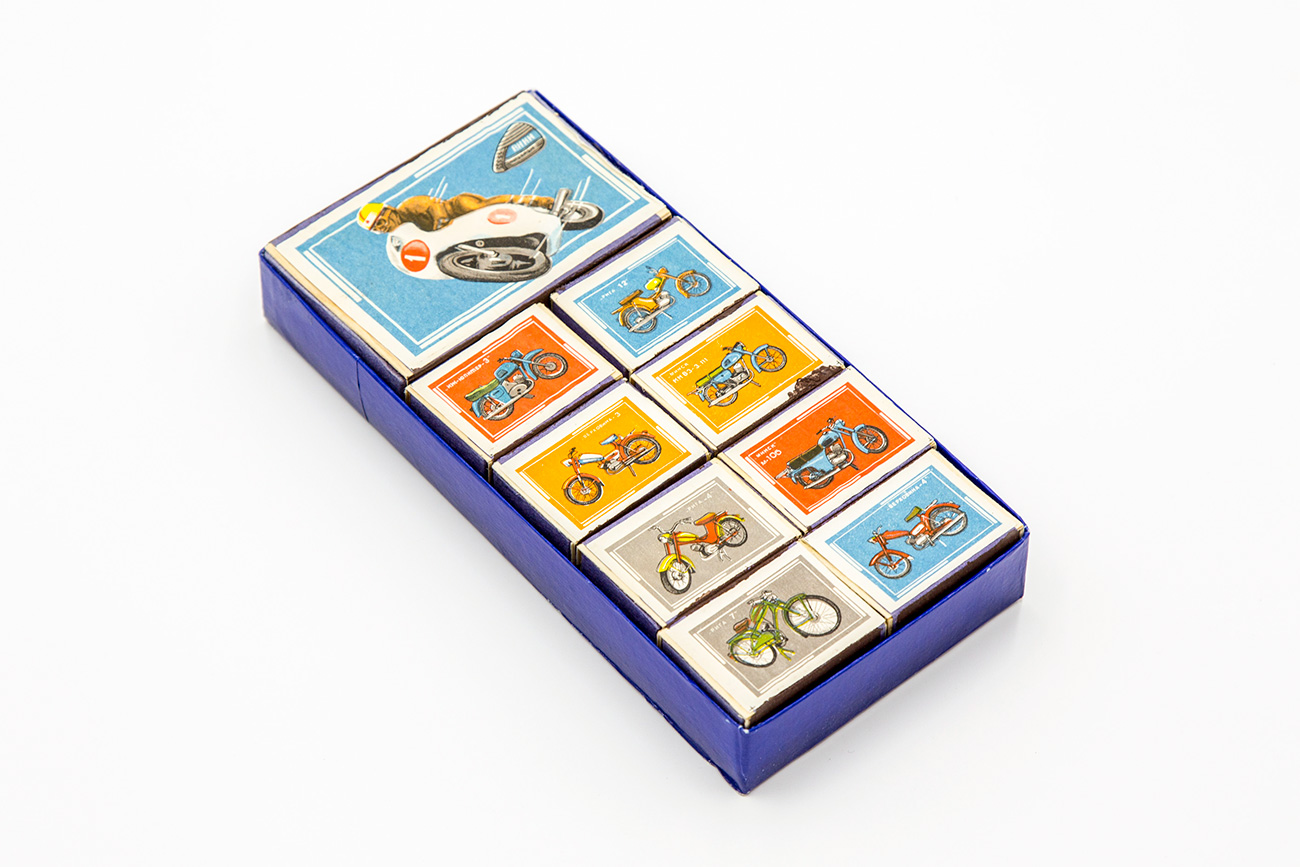 Matchboxes with images of various Soviet motorcycles / Igor Rodin
Nevertheless, it was hard to find military-themed labels. "Practically all information about military equipment and machinery was classified", Bogdan told RBTH. However, depictions of farm machinery, cars and especially motorcycles were in abundance.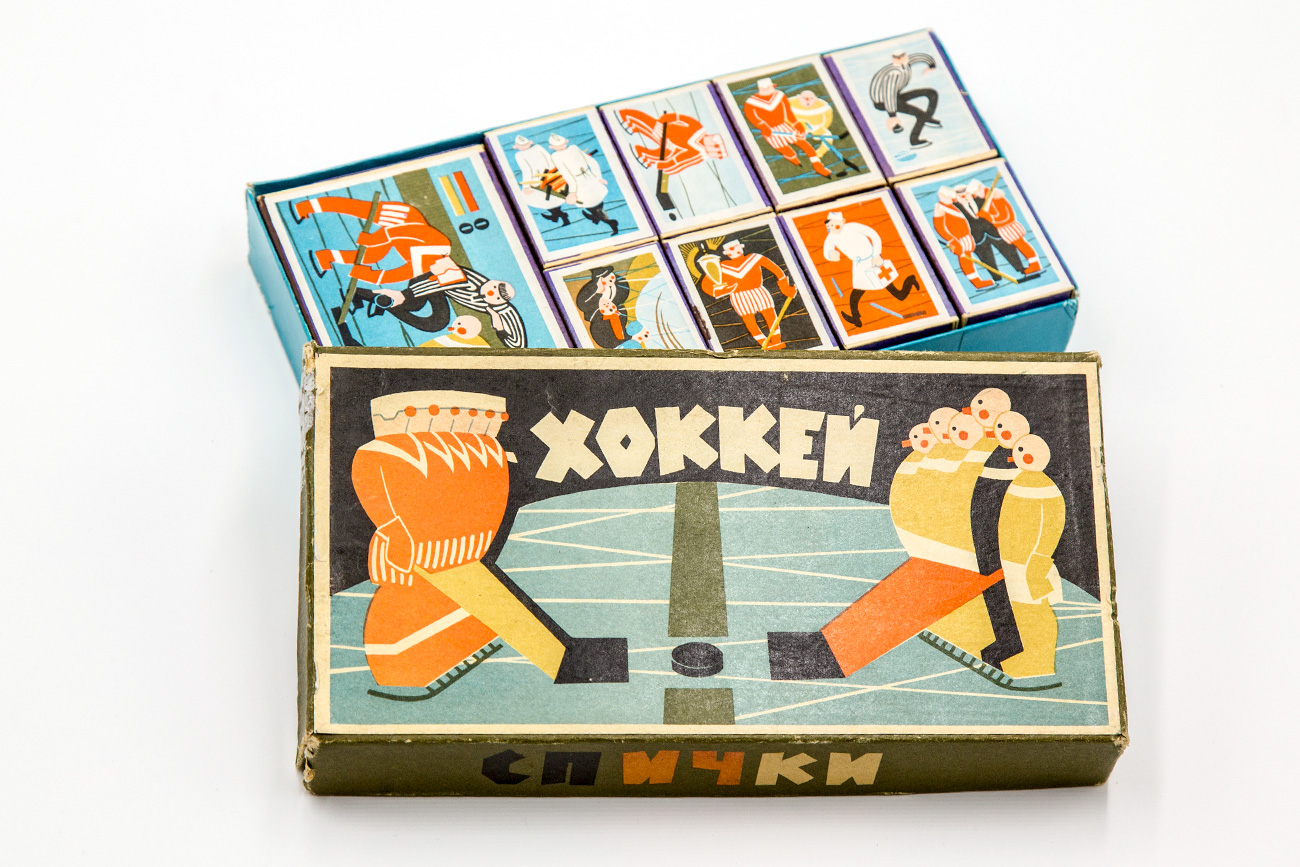 Ice hockey was an important part of Soviet sport culture / Igor Rodin
He recalls that boys were ardent collectors of matchboxes with themed labels. They would ask their parents to buy them, and neighbors and friends – to exchange them. Some, according to a 1970
article
by Soviet philatelist Bogdanov, would even root through dumpsters in search of desired labels.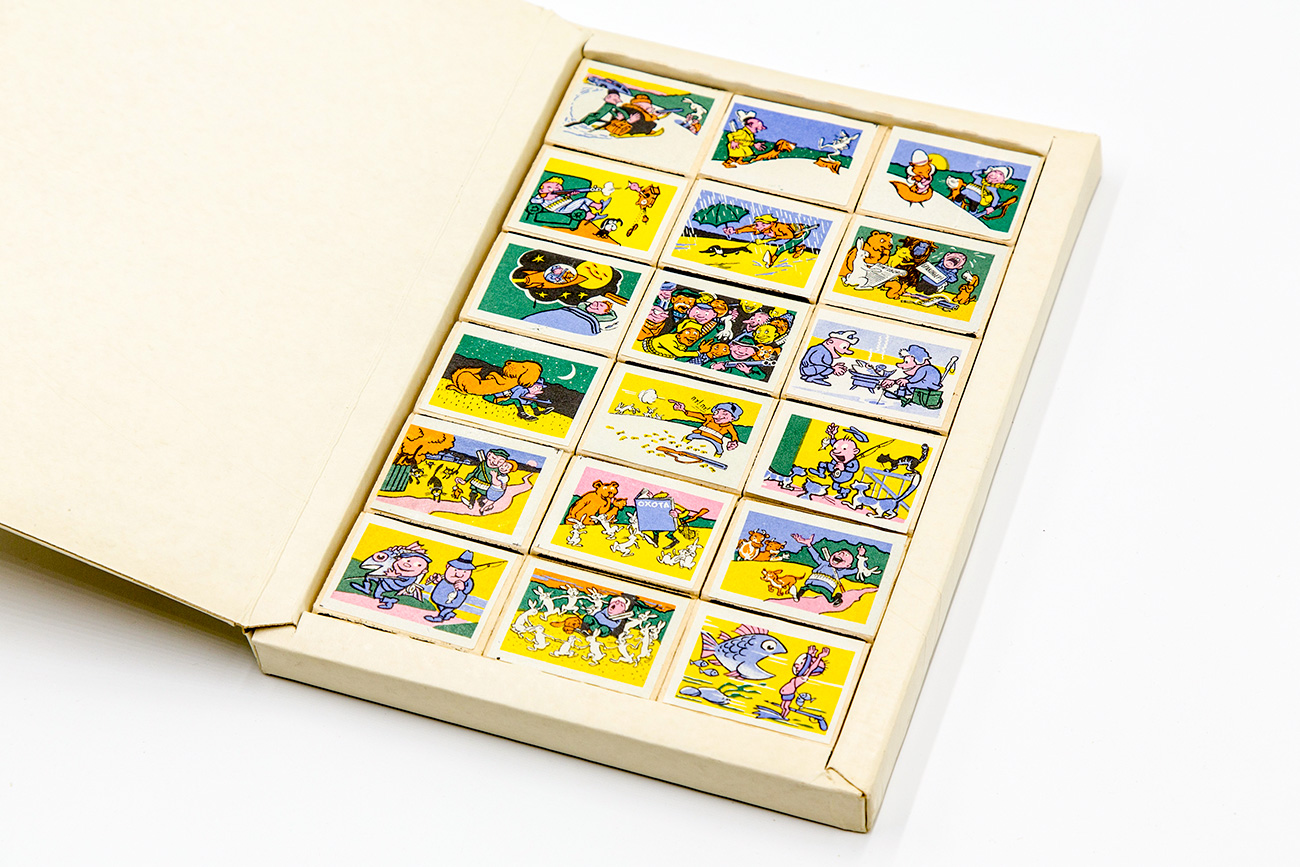 Souvenir matchboxes dedicated to hunting / Igor Rodin
In this article a very worried mother voices concern that children are collecting "dirty" matchboxes that could potentially cause a fire. "Most fires occur because children play with matches!" she says. The article, however, refutes this argument and shows that fires are caused by parents and their mishandling of home appliances. Besides, collecting matchboxes keeps children away from "the street and idleness", writes Bogdanov.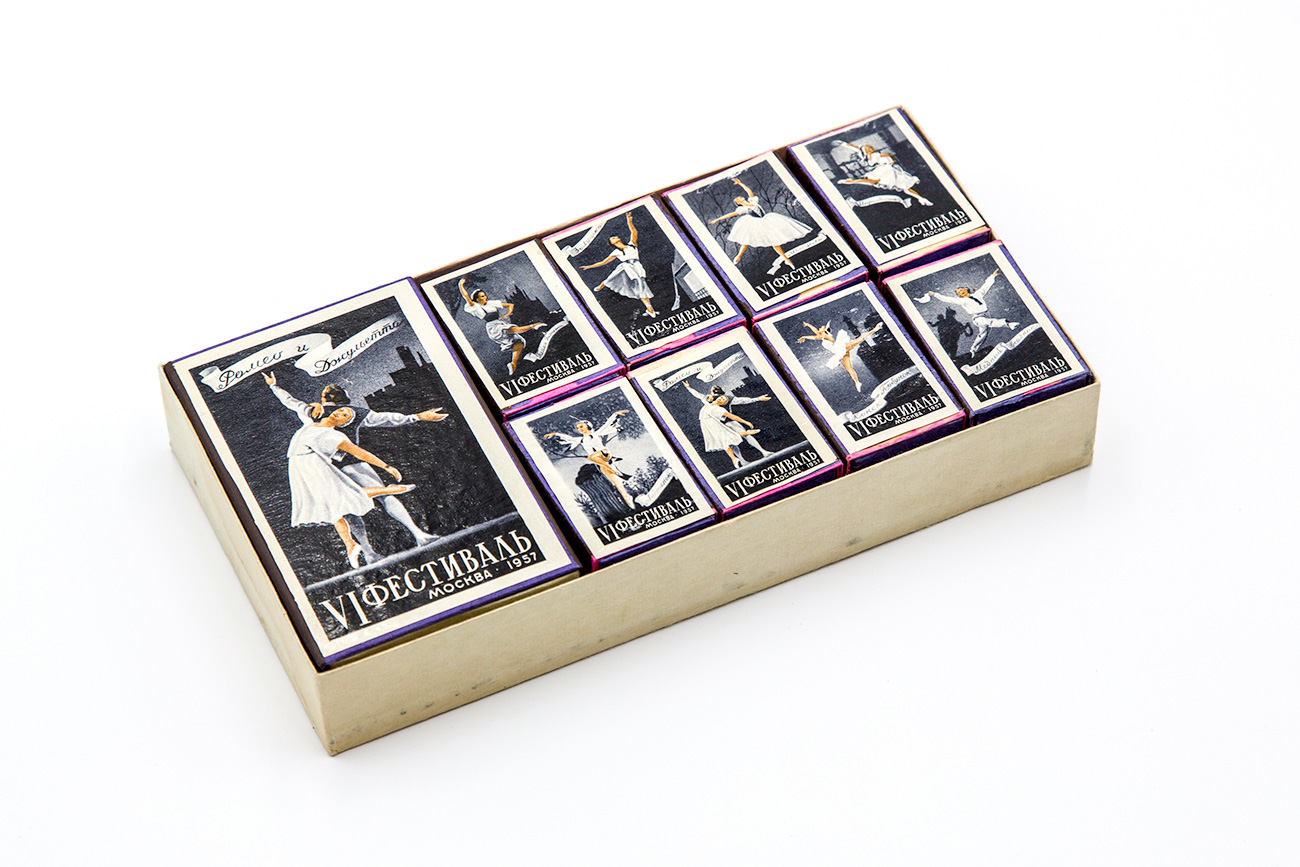 Russian ballet inspired matchboxes released during 6th World Festival of Youth and Students / Igor Rodin
There are several types of matchboxes. They differ in size, format of the matches and even the material it is made from. Before the 1970s, many factories used a sturdier veneer than cardboard. Besides, they were always packed in a bigger box with yet another themed illustration.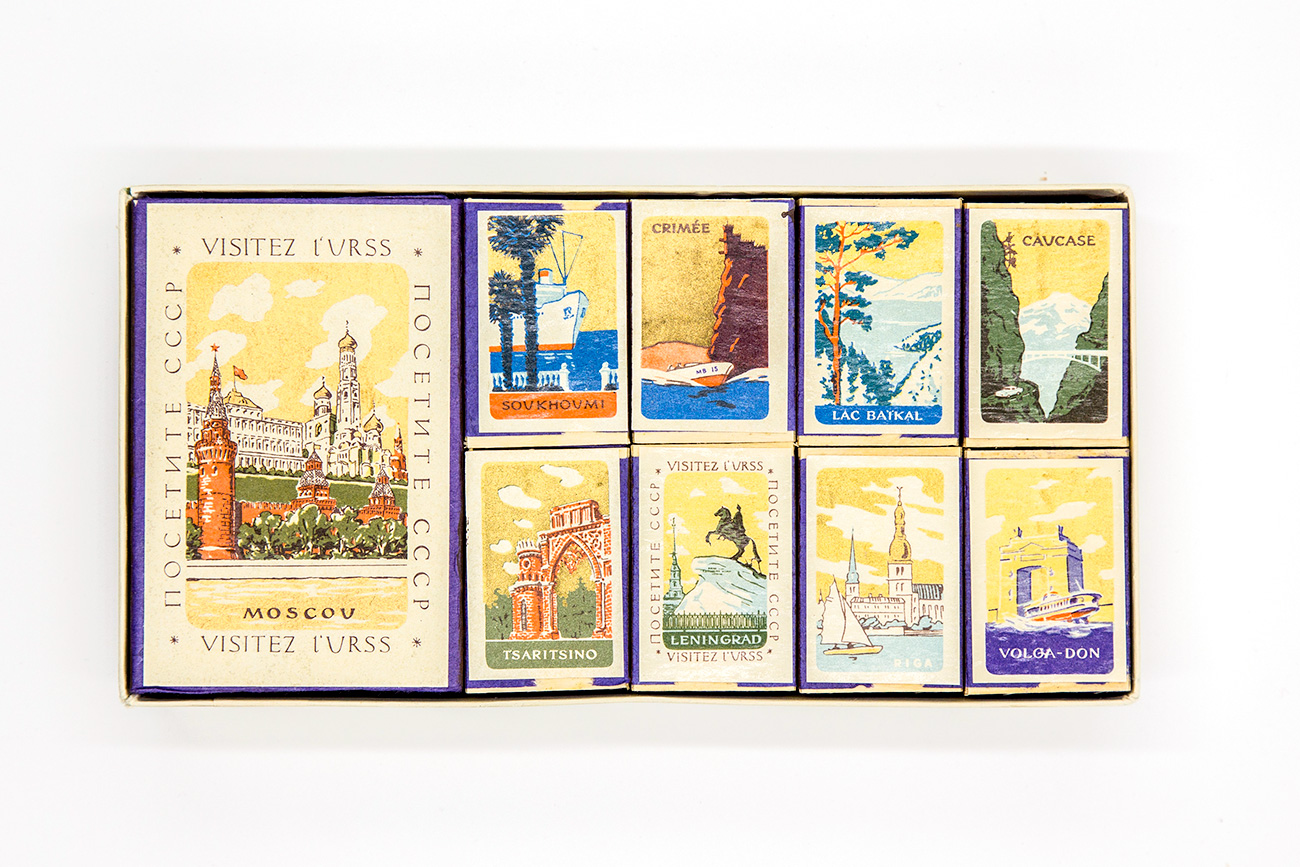 Matchboxes for export with images of well-known tourist cites in USSR / Igor Rodin
There were also serial matchboxes. One series had from 6 to 28 different labels and was often sold as follows: nine boxes in a pack had one label and the 10th was different, remembers Bogdan.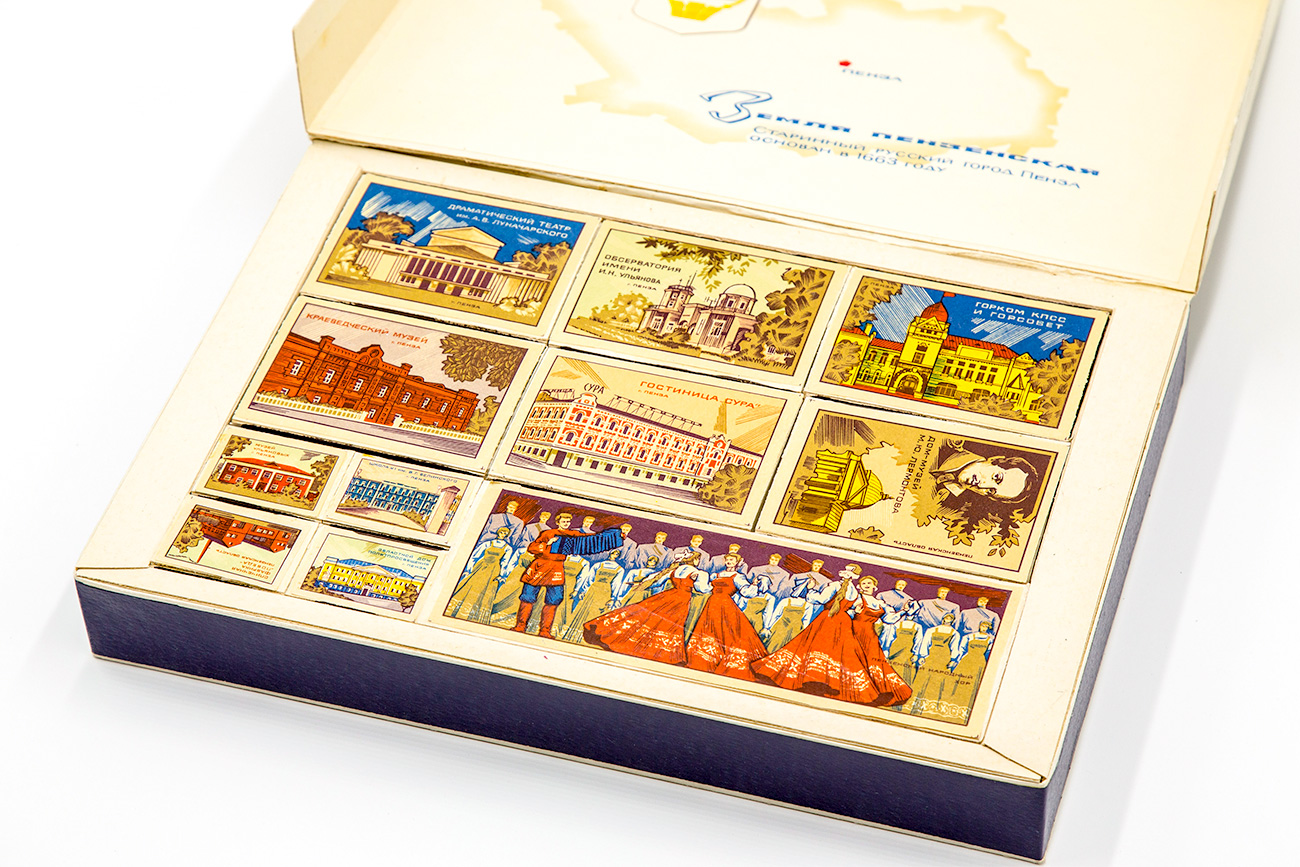 Some matchboxes were inspired by Russian cities like Penza / Igor Rodin
Artistic label designers tried to depict
aspects
of Russian culture, since some were only for export and couldn't be found in the country. However, almost none of them got credit for their work, adds Bogdan.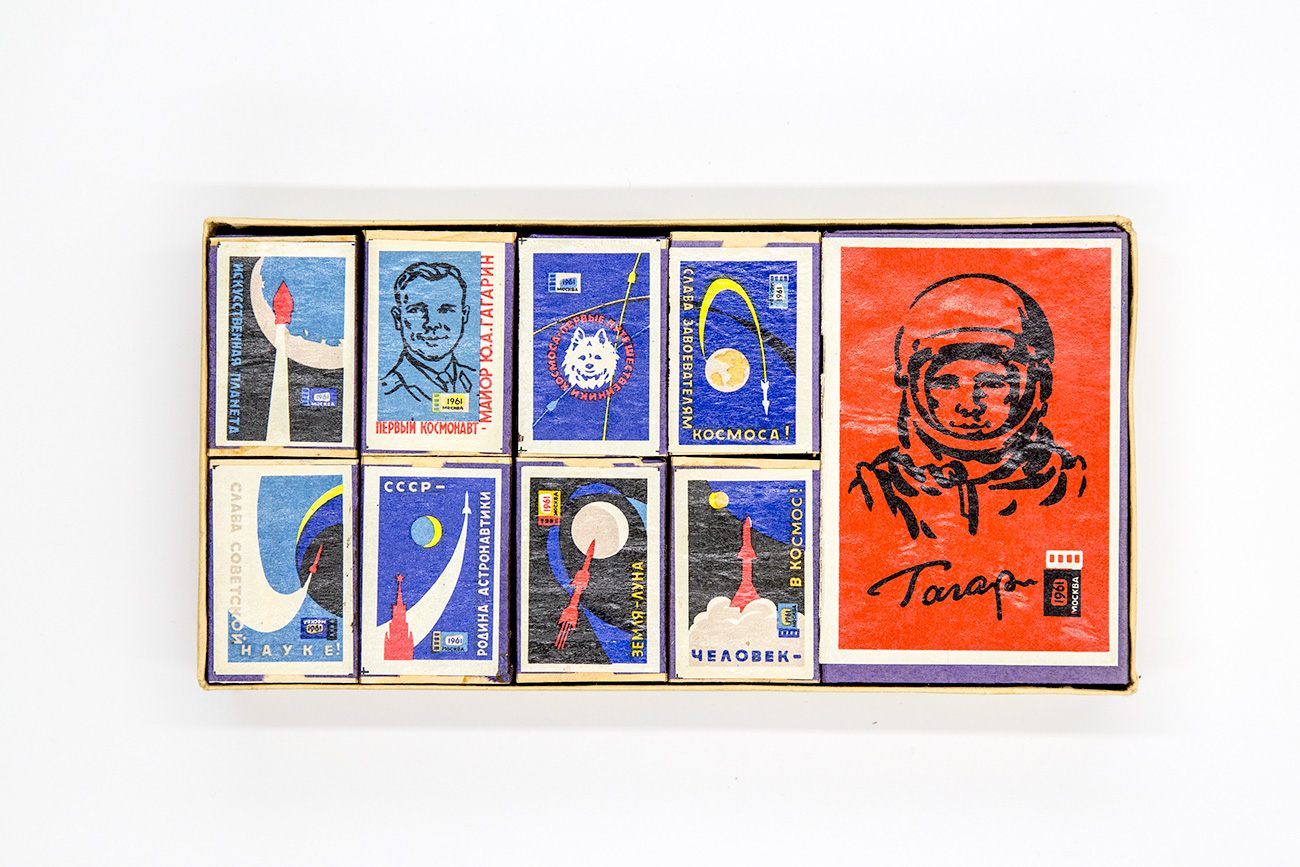 Souvenir matchboxes dedicated to Yuri Gagarin / Igor Rodin
Still, souvenir matchboxes were not the main export item; serial matchboxes in blocks were more popular.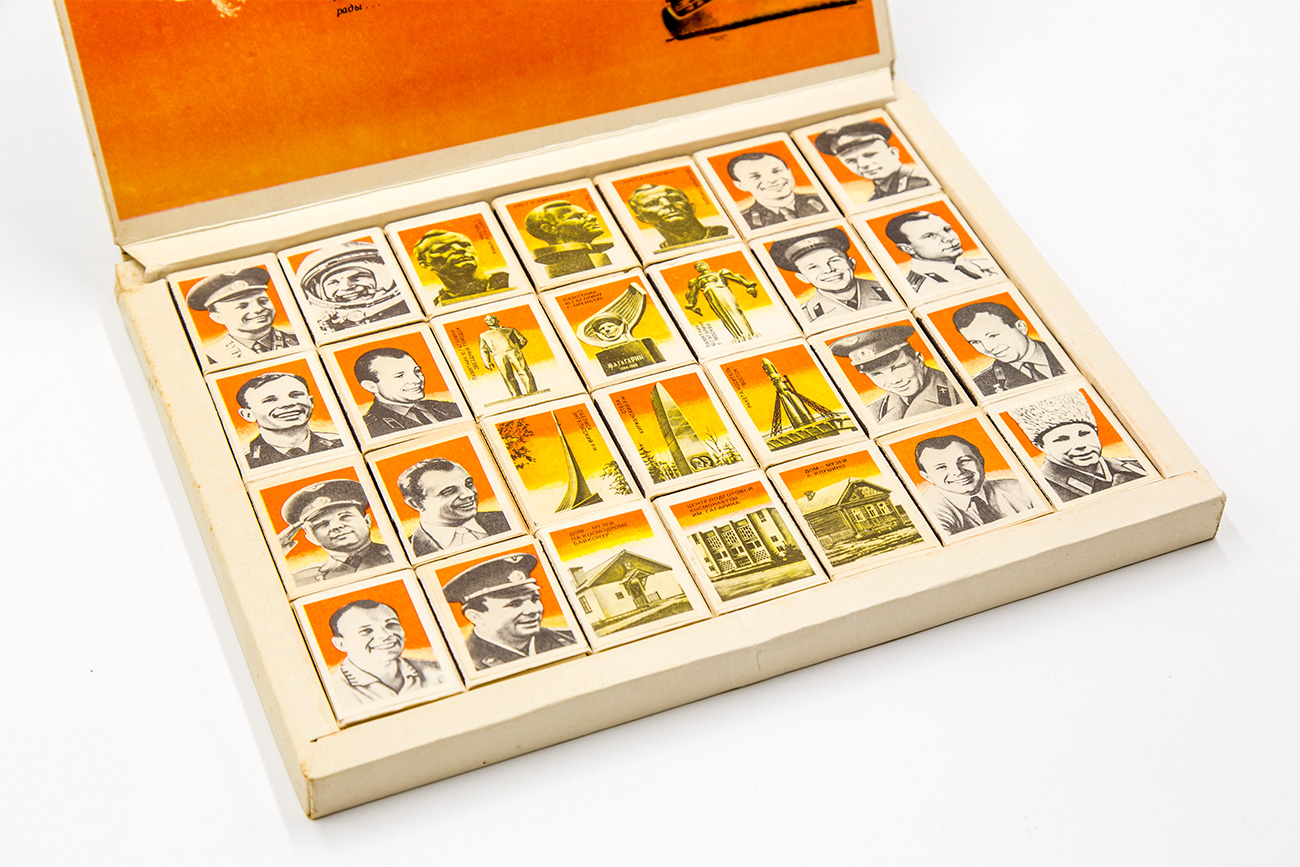 Yury Gagarin and space exploration theme were frequently depicted on matchboxes / Igor Rodin
Typical "Soviet" themes made for popular gifts and souvenirs: space exploration, Russian symbols (like the the Kremlin or ballet), the Bolshevik Revolution and the 1980 Summer
Olympics
in Moscow were among the top inspiration ideas for artists. Sometimes matchboxes even looked like graphic
novels
.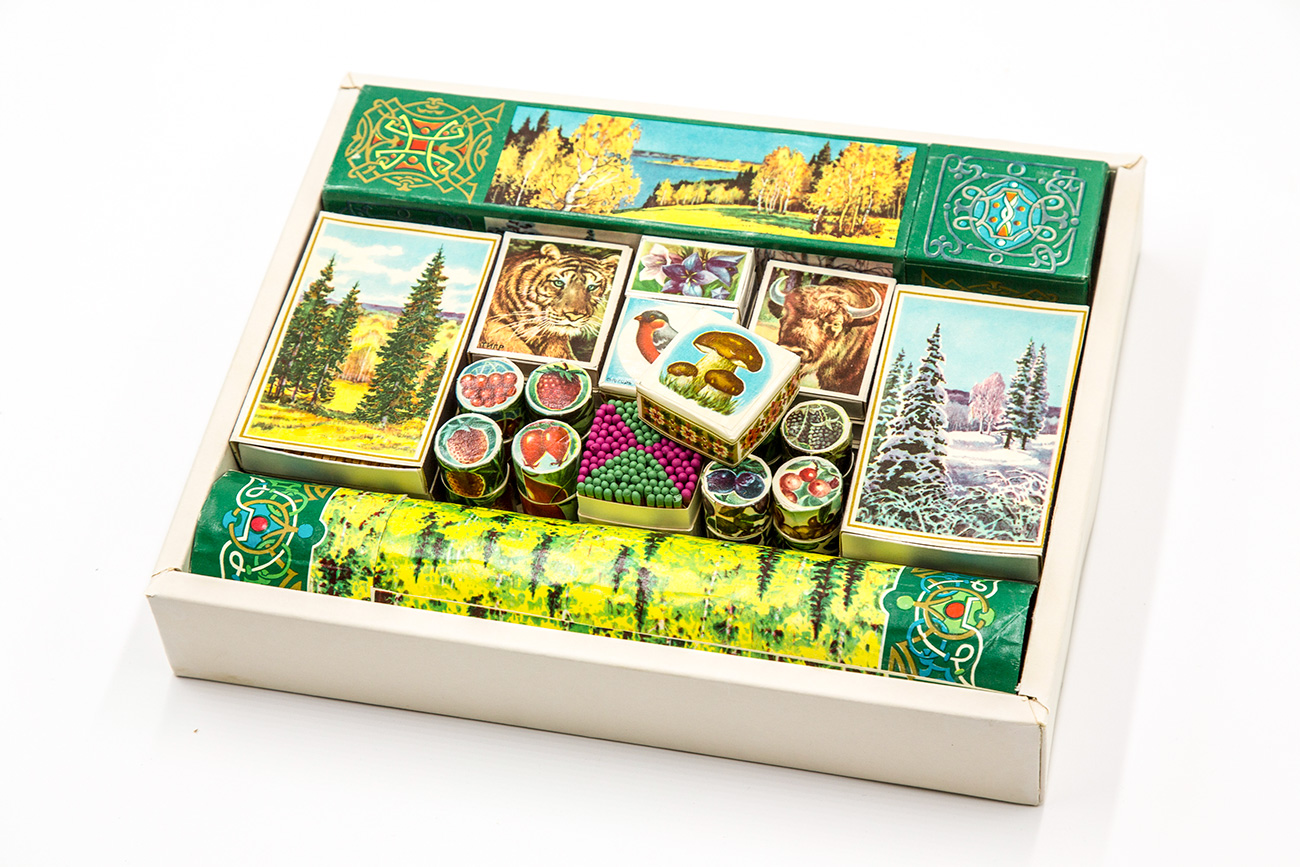 "Russian forest" souvenir matchboxes / Igor Rodin
However, even in Russia there were "elite" matchboxes. Among them were those which were not sold openly. One of them – Russian forest – could be found only in special hard-currency shops like Berezka. Others were distributed only among the Soviet elite – ministers, government officials and Communist Party's leaders.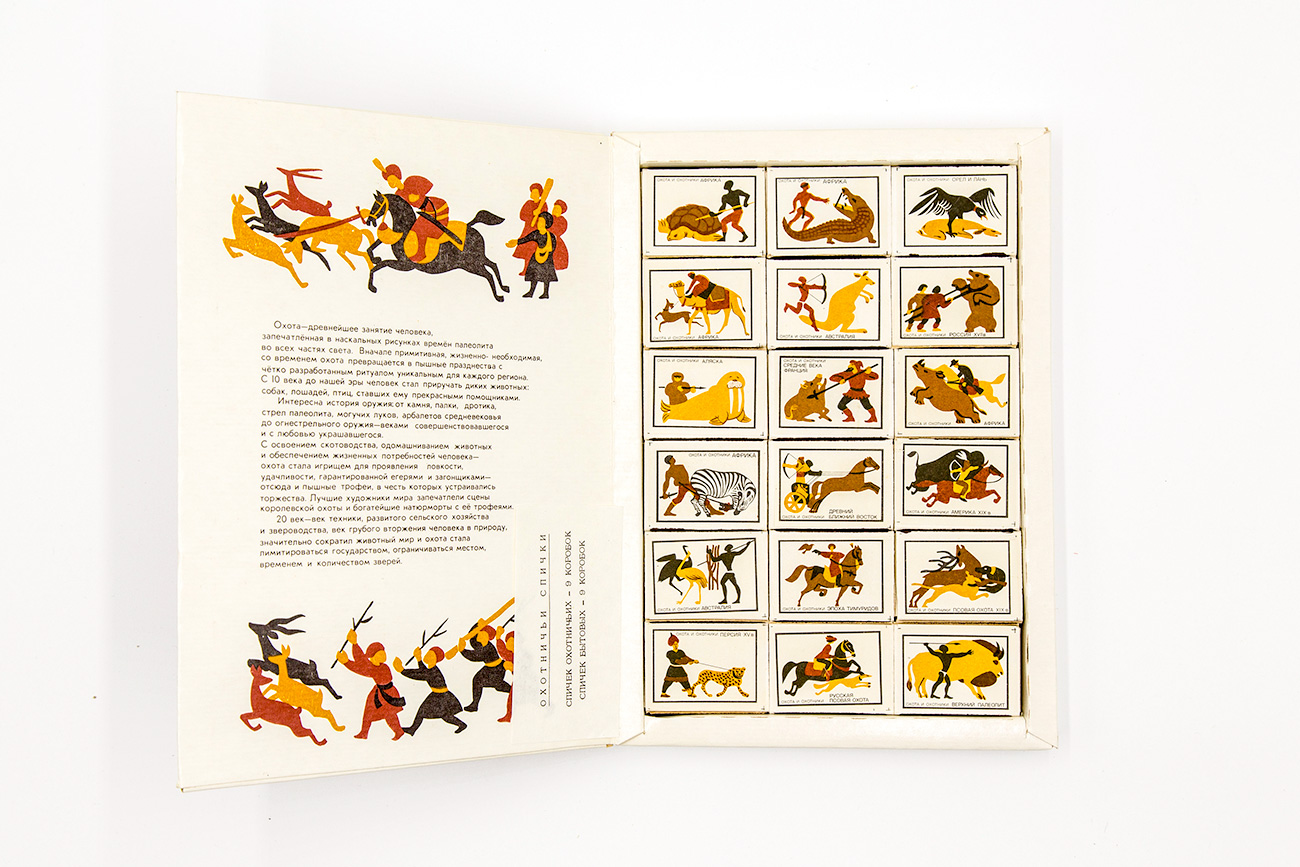 Some matchboxes were packed in a bigger box with another themed illustration / Igor Rodin
Back then, there were 24 match-producing factories. However, only a handful, such as like Balabanovskaya, actually designed and printed the labels, says Bogdan Spichkoff. They had special departments with painters, who created the labels. Sadly, almost all of them ceased to exist in the 1990s.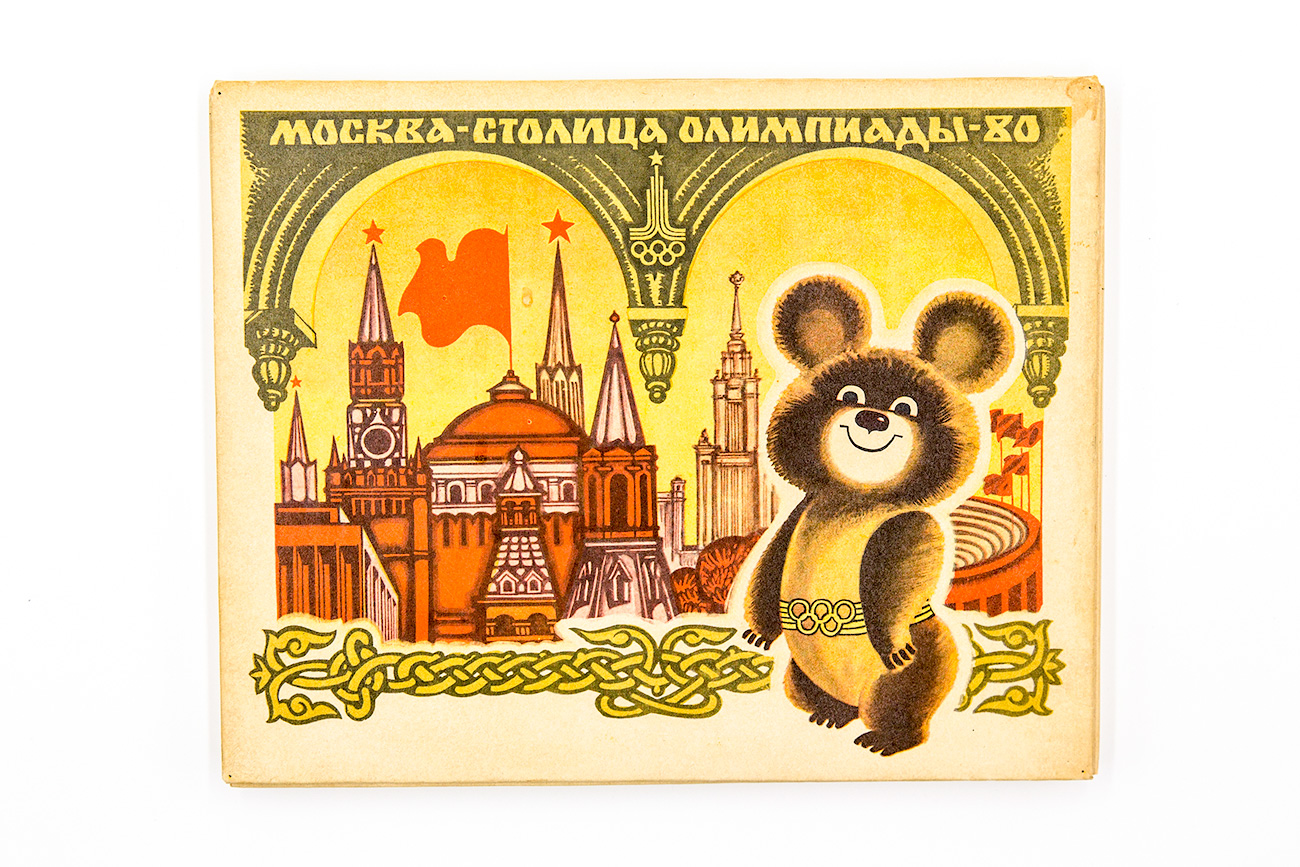 Matchboxes with famous Olympic bear - a symbol of 1980 Summer Olympics / Igor Rodin
Though the artists who created thousands of labels got no credit for their job, it is still possible to reveal their identities. This is one of Bogdan's goals: he searches archives and
catalogues
created by phillumenists like him.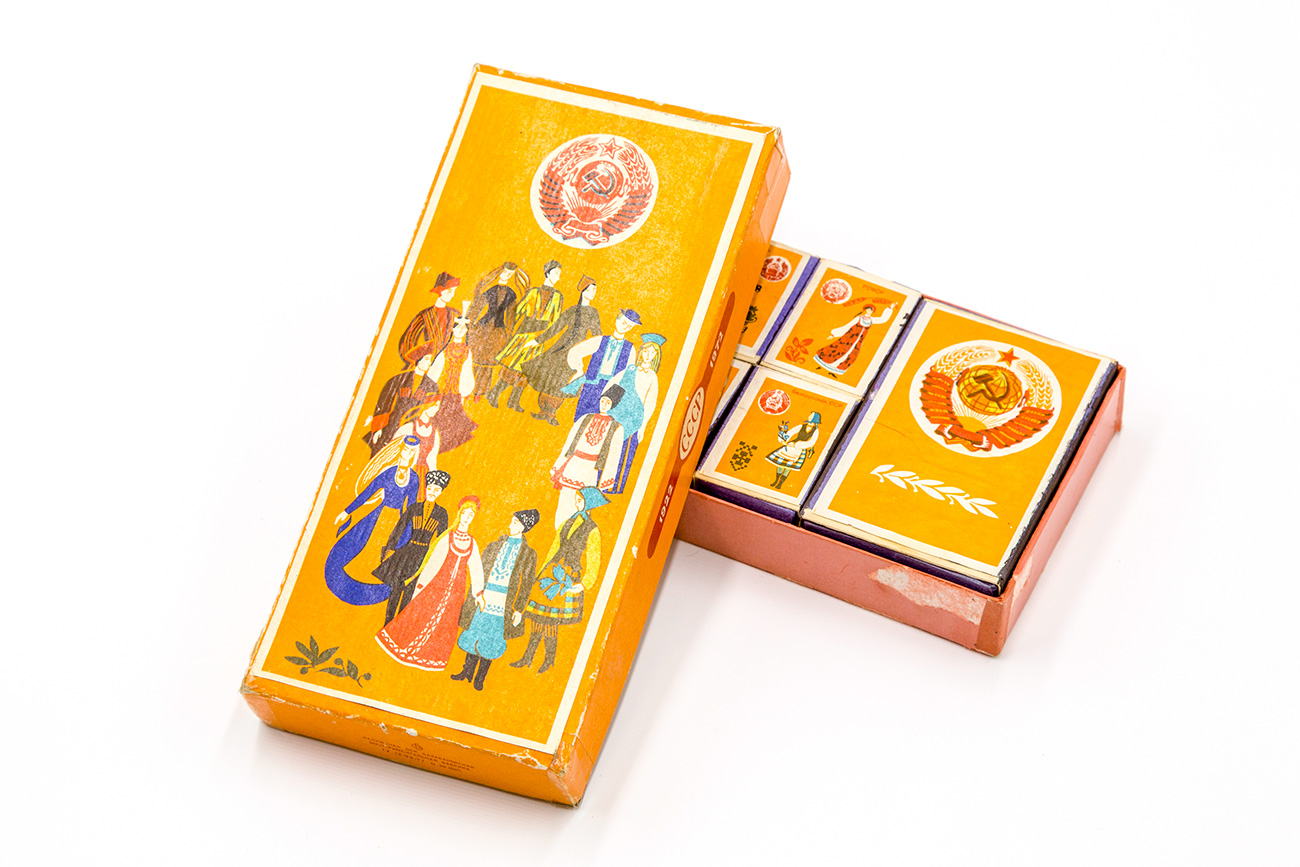 Matchboxes dedicated to nationalities of USSR / Igor Rodin
Because phillumenism itself is a quite young kind of collecting, prices for a souvenir matchbox are not usually high. The most expensive matchboxes may fetch 10 thousand rubles, says Bogdan. Of course, the older – the better, and matchboxes dating from around the turn of the 20th century are especially valuable.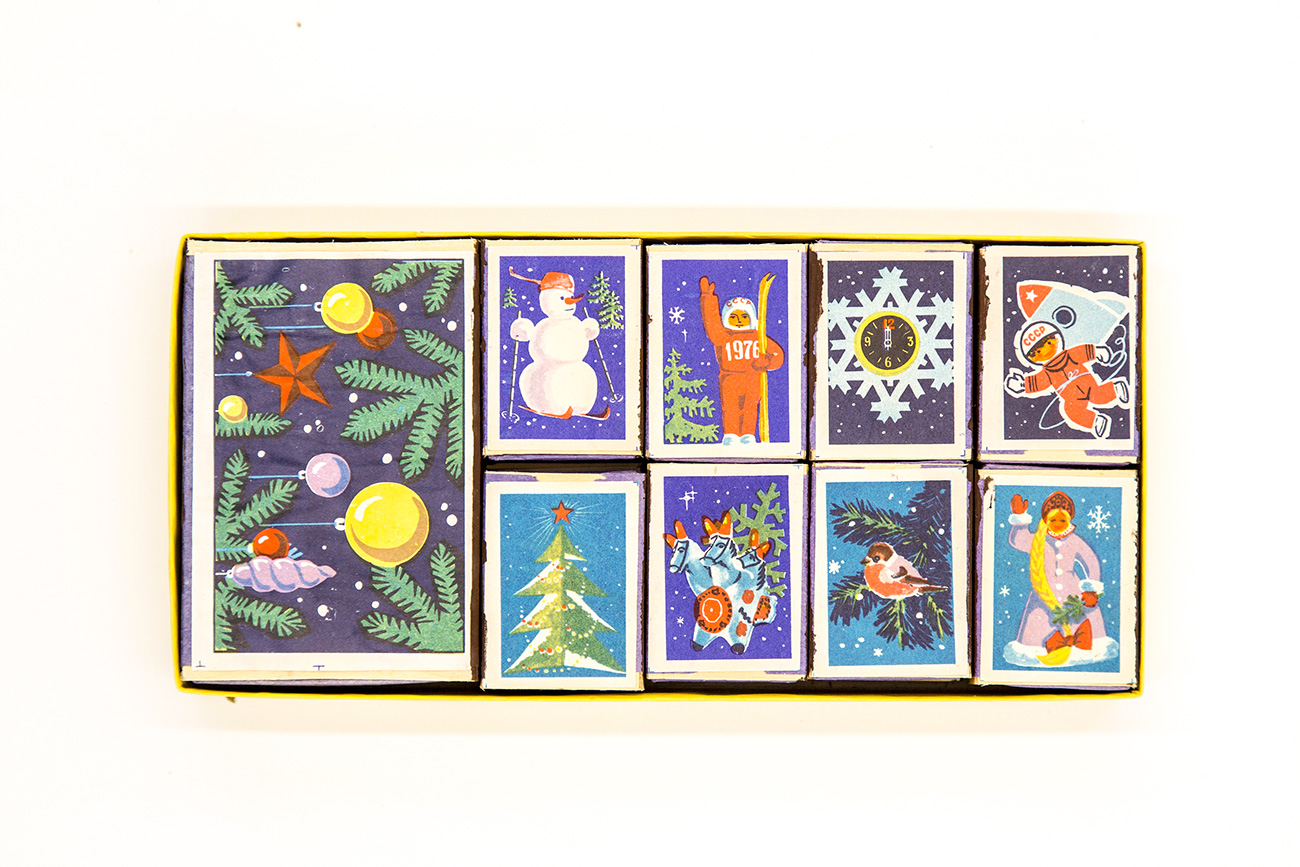 New Year inspired matchboxes / Igor Rodin
Matchboxes are fairly easy to come by online, says Bogdan. There is a community of phillumenists in Russia, and he is one of the "board members." eBay and other selling platforms are not the best sources of very rare matchboxes, he adds.
Read more:
If using any of Russia Beyond's content, partly or in full, always provide an active hyperlink to the original material.