5 tips for a romantic date in Moscow on Valentine's Day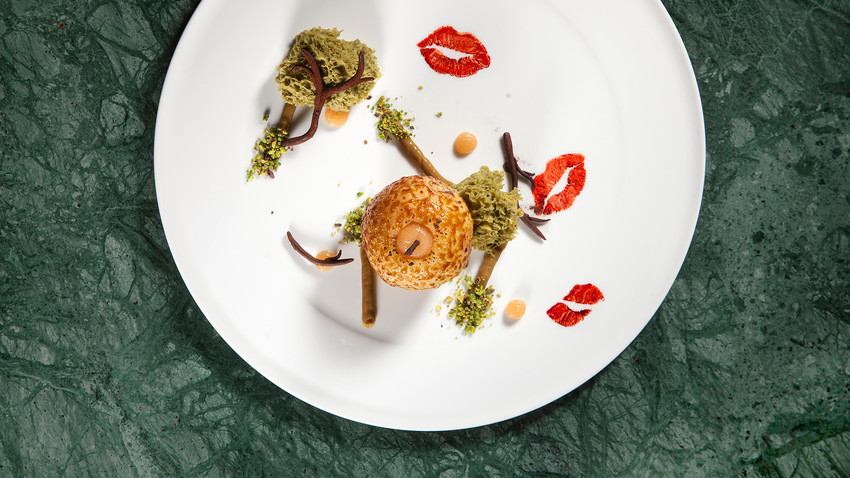 "Adam and Eve: genesis of love". Restaurant Maritozzo
Press Photo
Russia Beyond and local culinary experts give advice how to spend the most romantic day of the year.
On Feb. 14, Valentine's Day, heightened levels of love and romance will fill the air. Restaurants are preparing all kinds of surprises, and we have a couple of ideas for a fantastic romantic rendezvous, and how to choose a great restaurant in Moscow.
1. Start the day with a romantic breakfast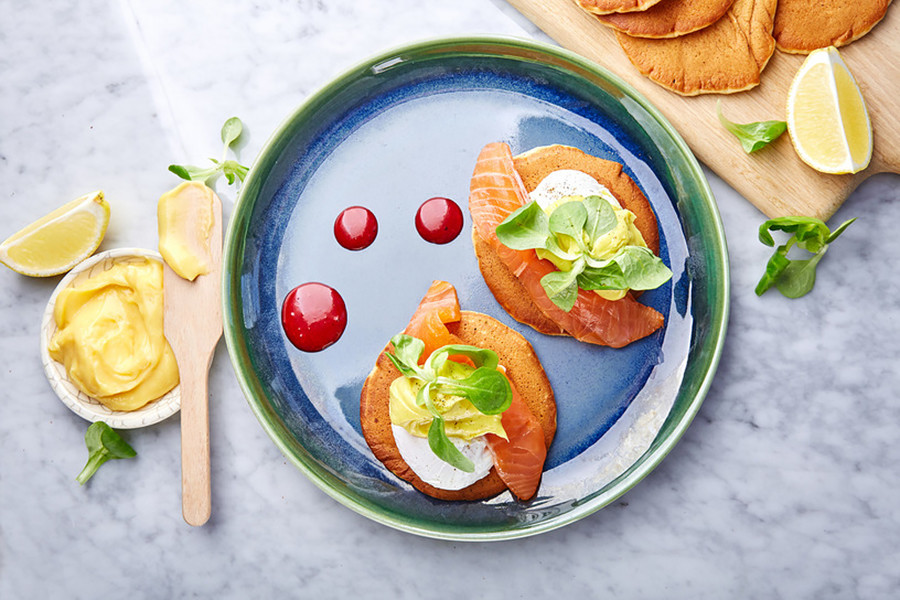 It's not necessary to wait until dinner to start celebrating. Begin the holiday in the morning; for example, go to Moregrill for a romantic breakfast, where they'll serve Eggs Benedict with salmon fillet on freshly baked blinis, or poached eggs with pancakes and avocado. For dessert try syrniki with cream made of baked milk, or pancakes with berries and vanilla sauce or with banana, as well as strawberry preserves and ice cream – Maslenitsa week is in full swing!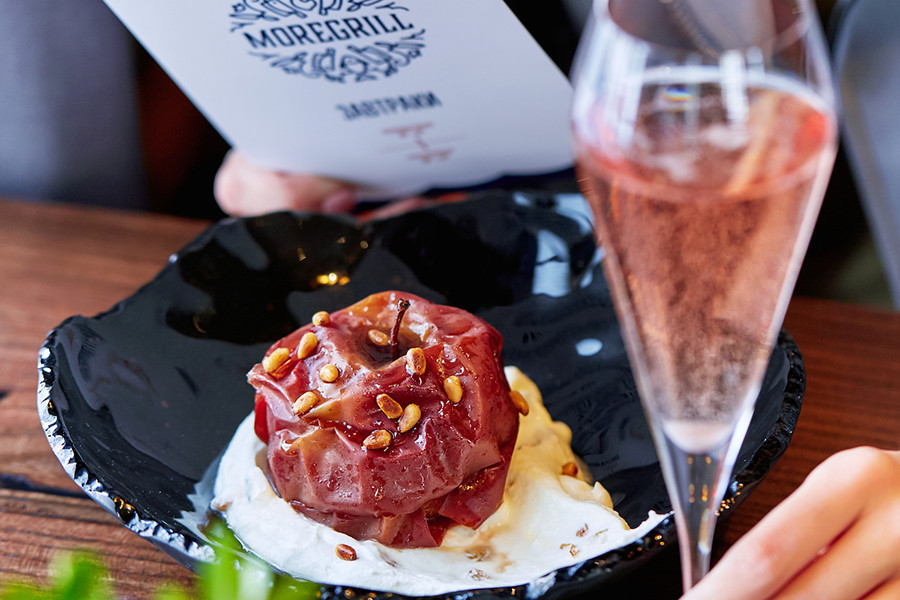 Press Photo
Moregrill's chef-barman, Vitaly Ekimenko, has a nice surprise up his sleeve for lovers: the Mars and Venus cocktails, for him and for her; as well as Just Space, a coffee drink with aphrodisiacs.
Moscow, Kuznetsky Most Street, 18/7
https://www.instagram.com/moregrillmoscow/
2. Light candles
If you plan a romantic rendezvous for the evening, we suggest you dine at Butler, an old mansion on Patriarch Ponds with a candlelit hall and fireplace.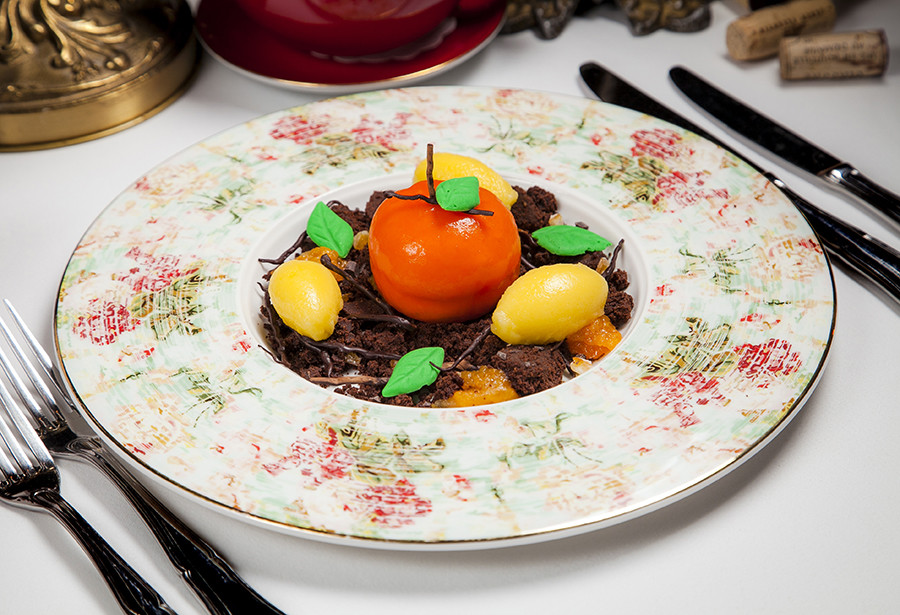 Dessert "Mandarin". Restaurant Butler
Press Photo
Italian chef Giuseppe Davi has prepared a set menu for lovers made with Termidor King Prawns, burrata and black truffle risotto, tuna tagliata with Sicilian caponata, as well as his special dessert, Mandarin. The set is accompanied by a glass of champagne for each person. The dinner costs 5,000 rubles per person.
Moscow, Trekhprudnyi Pereylok, 15
http://ginza.ru/msk/restaurant/butler
3. Close your eyes, turn on your receptors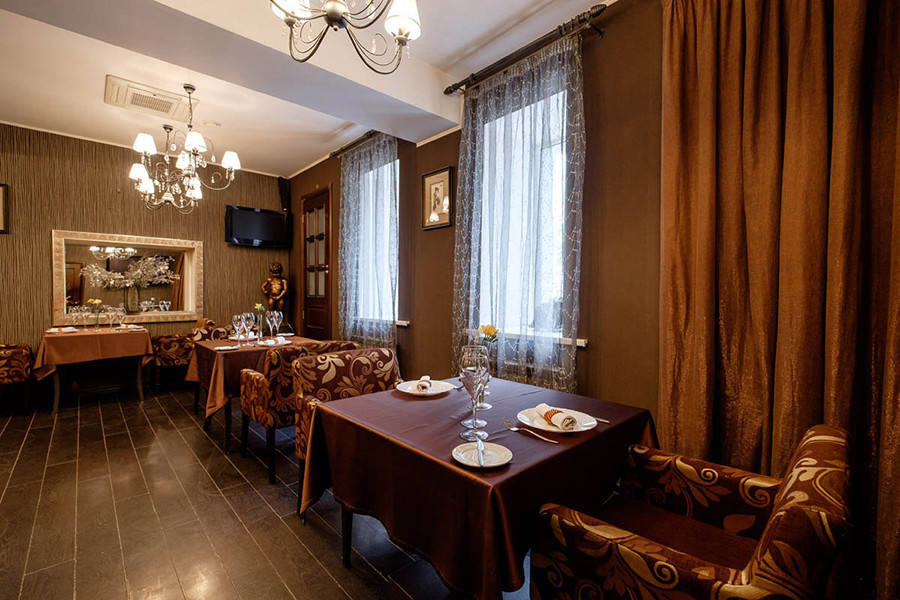 Scientists say that if you close your eyes, all other sense organs become more perceptive, and even the most banal tastes become filled with new nuances. Go to the restaurant, V temnote (in the dark), where you'll be served a dinner whose ingredients are out of this world. In the dark, you'll definitely recognize the taste of many ingredients, and will experience new sensations. In order to dine there on Feb. 14 you need to buy tickets in advance (from 1,000 to 2,000 rubles).
Oktyabrskaya Street, 2
4. Turn on the music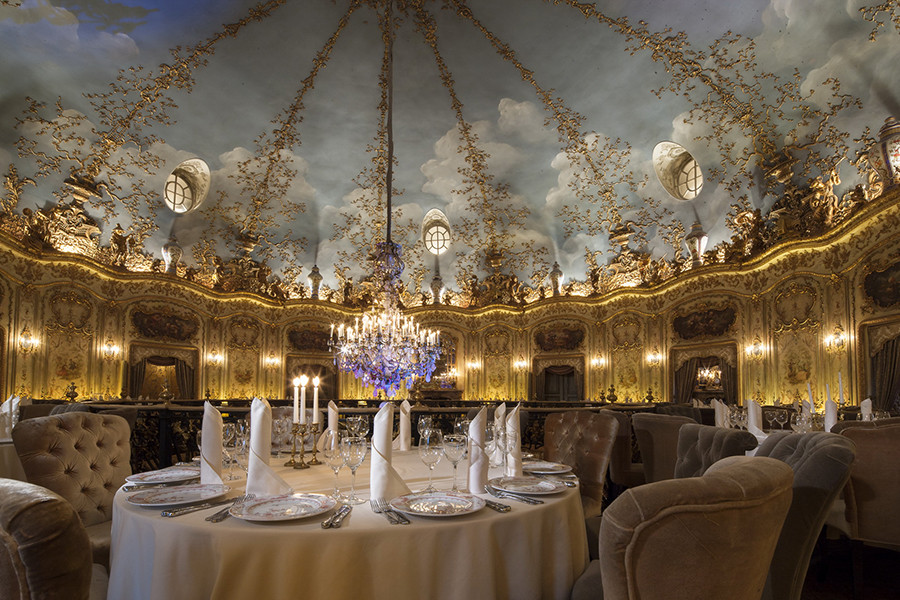 Press Photo
Pleasant atmosphere and enchanting music are important for a good evening. Invite your beloved to the sumptuous Turandot palace-restaurant. On Valentine's Day head chef Dmitri Eremeev will serve a set of four courses accompanied by the beautiful sounds of Helder Moutinho's Portuguese Fado. In the evening the restaurant will award a prize: a one-night stay for two at the historical Petrovsky Palace hotel.
The dinner set begins at 6:30 p.m. and costs 4,950 rubles per person. The dinner accompanied by Helder Moutinho beings at 9:00 p.m. and costs 6,950 rubles.
Moscow, Tverskoi Boulevard, 26
https://www.turandot-palace.ru/en/
5. Offer something sweet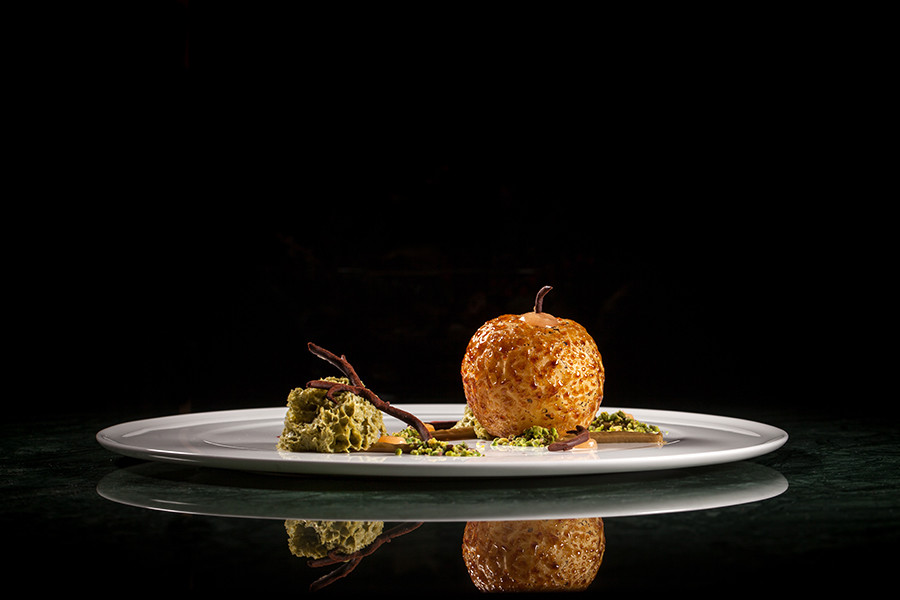 "Adam and Eve: genesis of love". Restaurant Maritozzo
Press Photo
To indulge in amazing desserts, you'll need to go to Maritozzo, an Italian restaurant, where you can try chef Andrea Impero's unusual dessert, "Adam and Eve: genesis of love." This is an apple filled with juice, pistachio cream and a tea biscuit. The chef makes the dish even more vivid with a 'kiss' on the plate.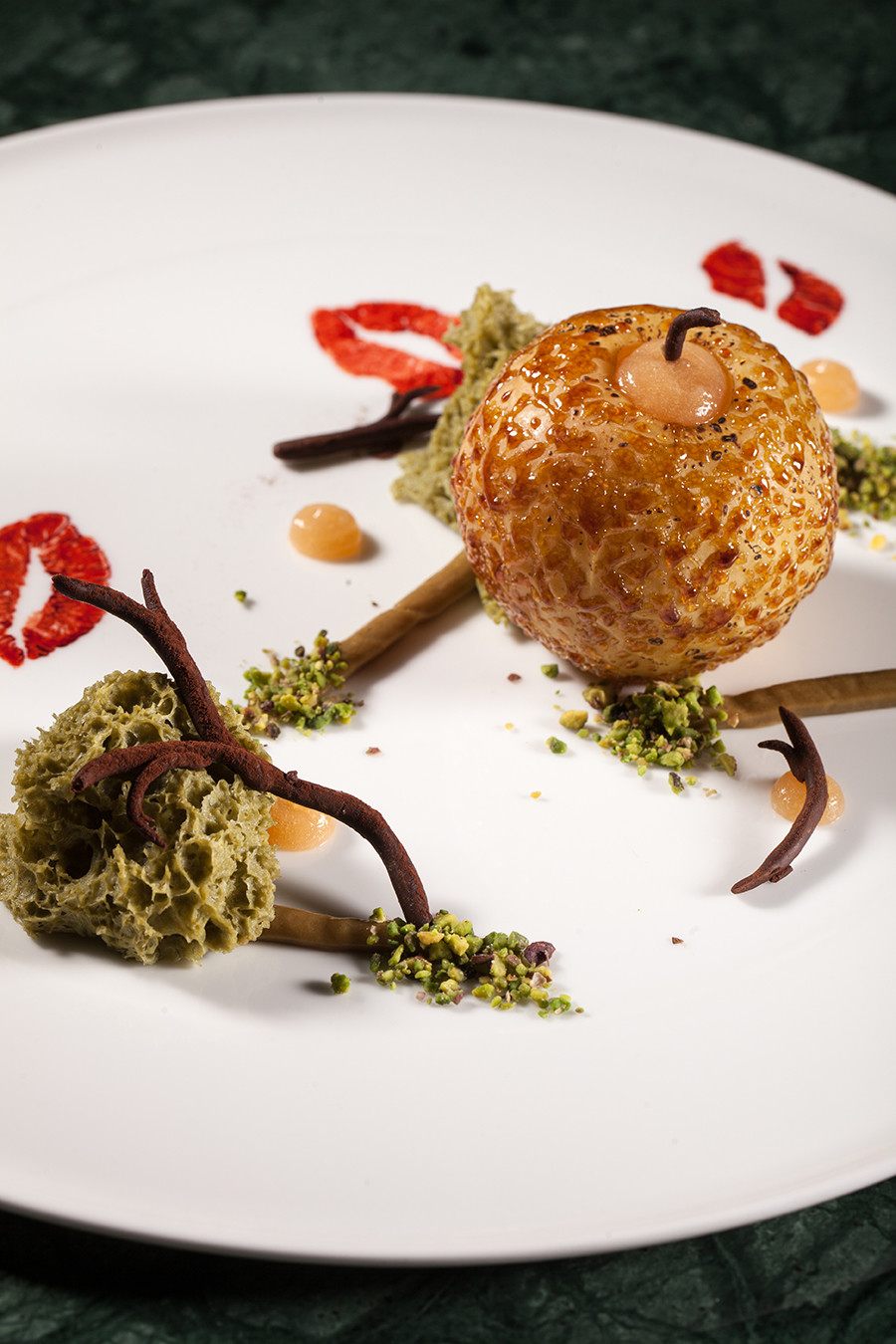 "Adam and Eve: genesis of love". Restaurant Maritozzo
Press Photo
Moscow, Malaya Bronnaya, 24
Enjoy the romance!
We encourage you to read our 10 sex symbols in the USSR. Who did Soviet women fantasize about?
If using any of Russia Beyond's content, partly or in full, always provide an active hyperlink to the original material.