How to bake authentic Russian-style dark bread at home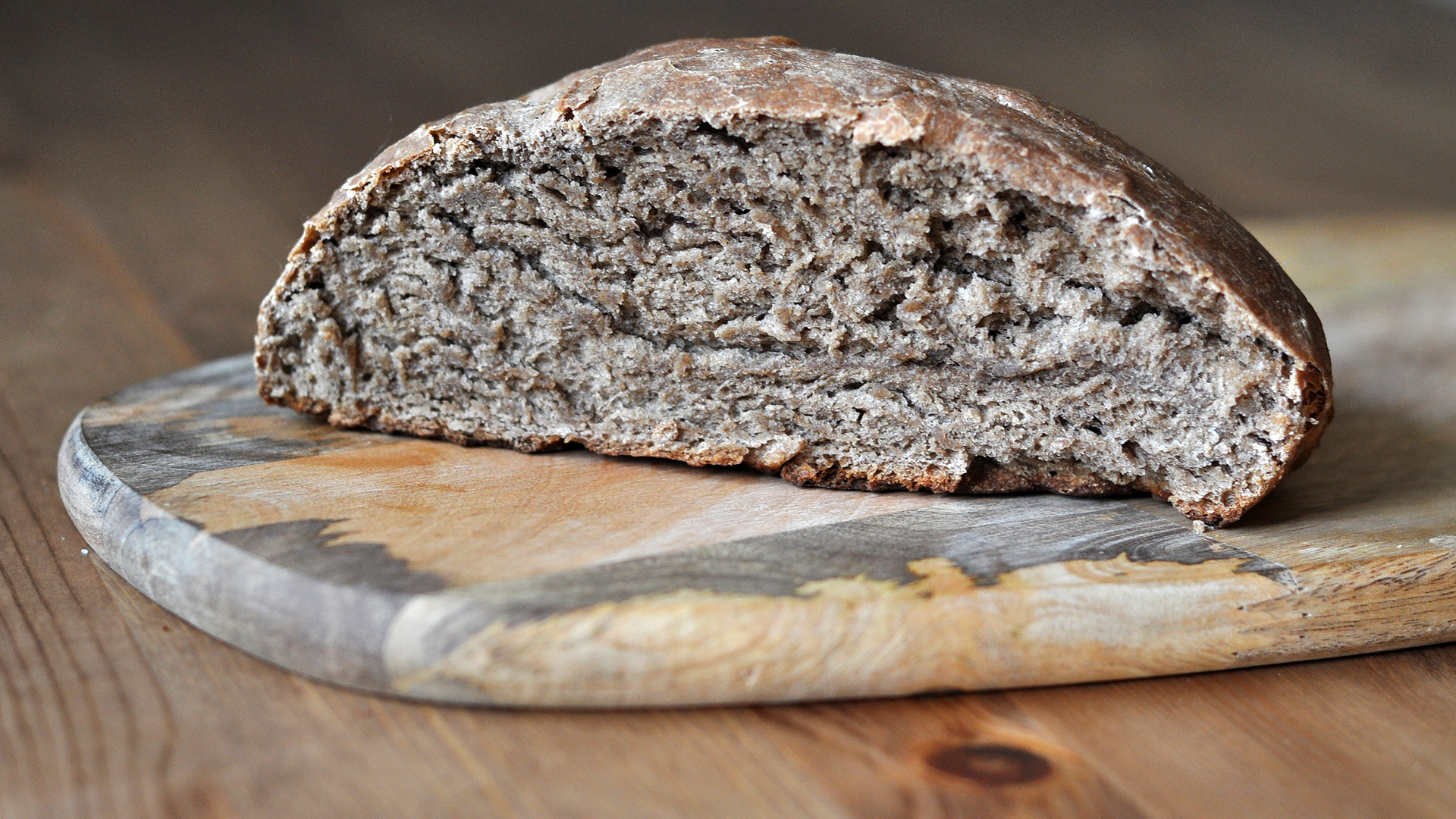 Want to taste this delicious round bread with a crispy crust? You don't need rye flour, but there is one secret ingredient: bird cherry flour.
Your first time in the baked goods section of a Russian store might come as a surprise since there will be a lot of kinds of bread and pastries you've never seen before. The bread is harder and not as sweet as in the United States and Europe and has a shelf life of just a few days. As a general rule, Russian wheat or rye bread contains just flour, salt, sometimes sugar, yeast or starter, oil or butter and water. Depending on the recipe, there might also be nuts, dried fruits, eggs or milk.
Even more interesting is that in Russia so-called "black bread," made of rye, is more popular than "white" wheat loaves. Even in small local stores where you won't see a large selection of baked goods, there will most likely be more kinds of rye bread than wheat bread. In fact, dark bread is also made of wheat, but it is mixed with rye and other kinds of flour. Russians like their own dark bread so much that they make it with large range of ingredients, including sunflower and pumpkin seeds, dried plum, coriander, as well as bird cherry flour.
Why Russians prefer rye bread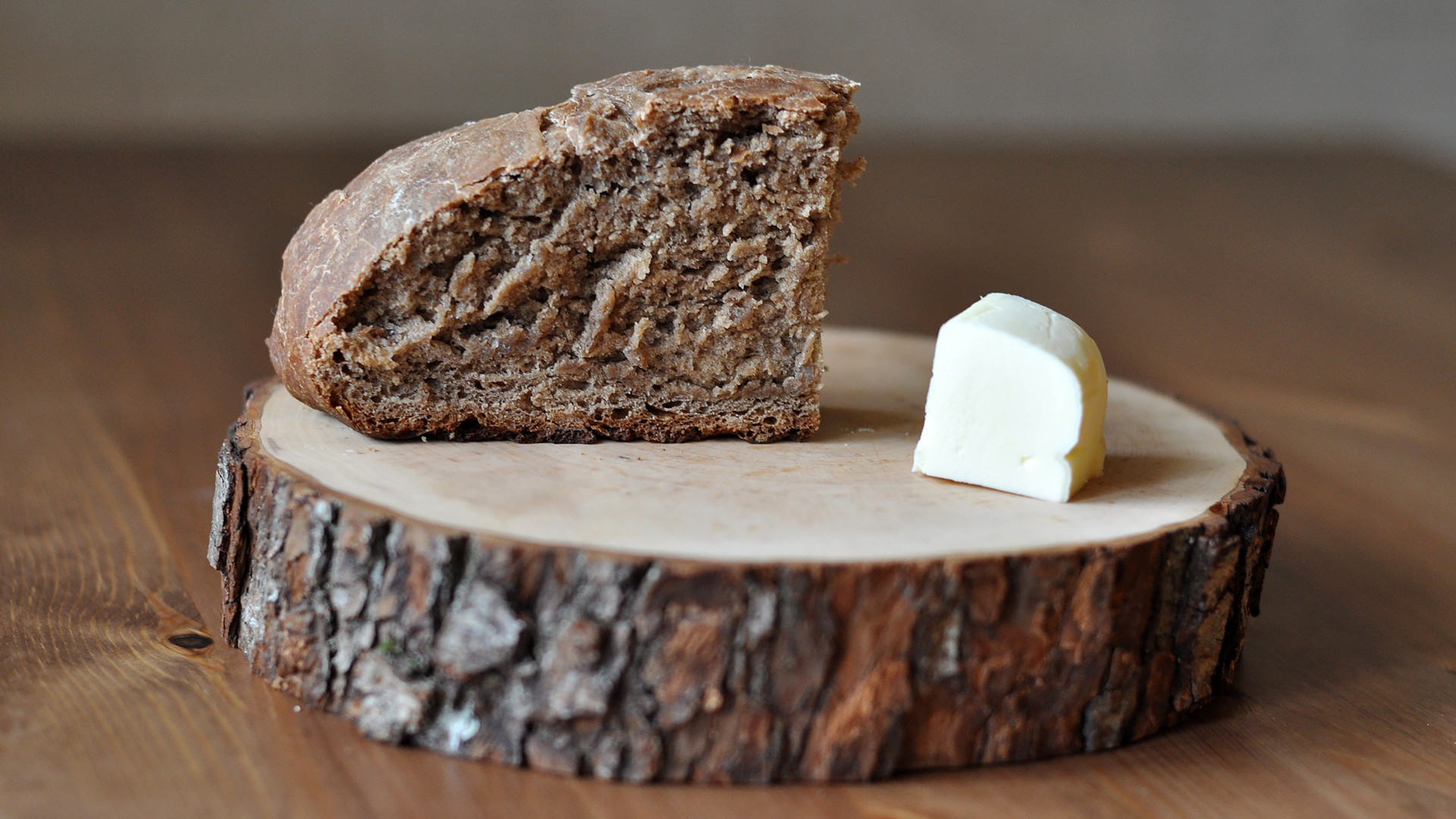 If you've never tried Russian dark bread before, its taste may seem a bit sour to you at first. But there's an explanation for why people in Russia eat more dark bread than most other places. In Russia, this bread is considered healthier and is thought to fill you up without making you feel heavy. The bread's crispy crust is a good source of vitamin B1, and rye flour reduces cholesterol and lowers blood sugar.
Traditional rye bread from yeast or starter was perhaps the most recognizable element of Russian cuisine until the end of the 18th century. It was on the tables of both peasants and nobles and was served alongside every dish. The wheat loaf became popular only in the mid 19th century.
Nowadays, Russian bakers prepare many kinds of rye bread. The most common versions are called Darnitskiy (bread covered with coriander), Borodinskiy (in honor to the Battle of Borodino) and Stolichniy (a round sweet-sour loaf).
(You can read more about different types of bread here.)
Is it hard to bake bread at home?
A lot of families used to bake their own bread using traditional recipes. Even now, when it's easy to just buy baked goods in a nearby store, some Russians prefer to go back to their roots and make bread at home. And you can try it too! If you don't have rye flour but would like to try real Russian dark bread, try adding bird cherry flour to the dough.
A bread machine will help you make the dough quickly but isn't actually necessary. Many people think that they will have to spend hours making the dough. In fact, you only need to mix the ingredients for 5-10 minutes and then leave your dough to rest for a while. In some recipes, this takes just an hour or two, while others require leaving the dough to sit overnight. Afterwards, you just need to knead the dough and shape it into the needed form. Don't knead the dough for too long though–just a few motions, otherwise the bread won't be so lush. You can bake it in a special dish or just on a sheet. The classic recipe is rather simple and only requires some very simple ingredients you always have in the kitchen. This "dark" bread is made from standard wholegrain flour with bird cherry flour (actually dried milled fruits). The cherry flour gives the bread a pleasant aroma reminiscent of almond essence and cherry pits. This is why the recipe will surprise all your guests.
Bird cherry flour bread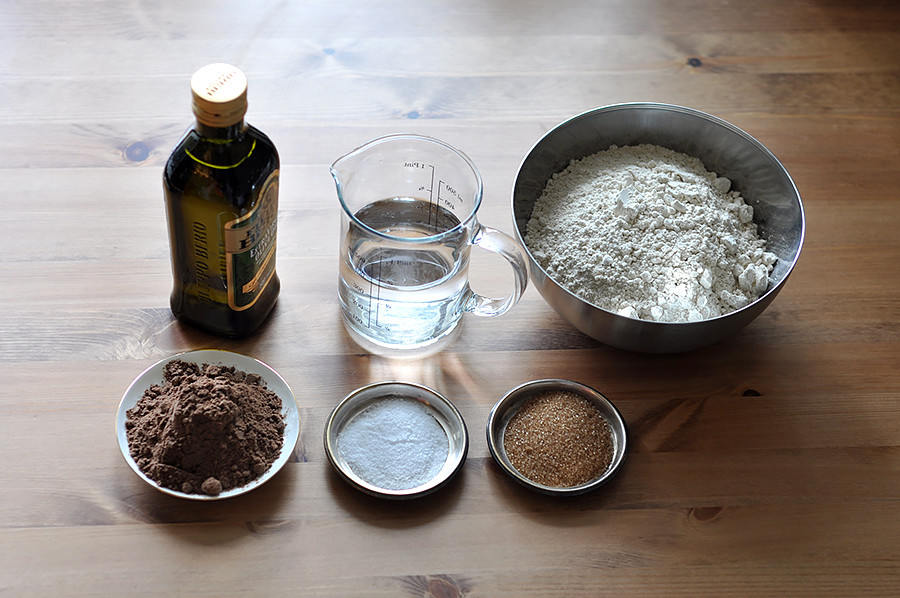 Daria Sokolova
Ingredients:
Water–380 ml.
Wholegrain flour–550 gr.
Bird cherry flour–50 gr.
Olive oil–3 tbsp.
Yeast–6 gr.
Sugar–1 tbsp.
Salt–1 tsp.
Preparation:
- Mix the wheat flour with dry yeast.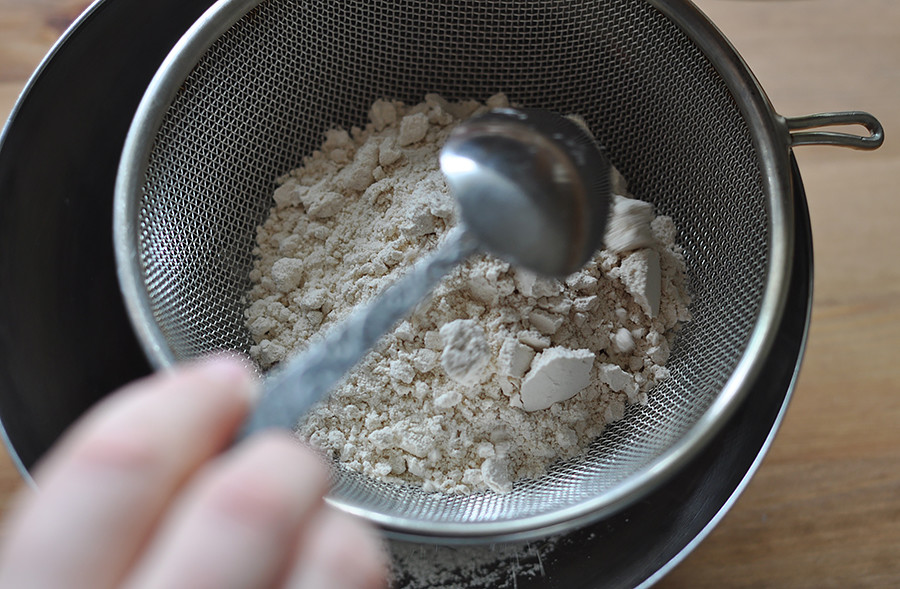 Daria Sokolova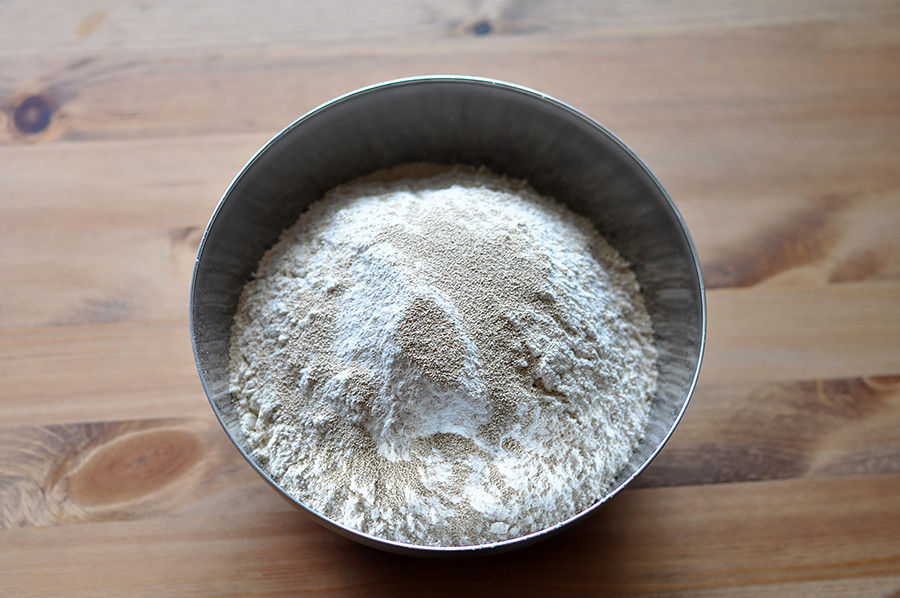 Daria Sokolova
- Boil 200 ml. of water and pour into the bird cherry flour. Add salt and sugar. Mix well and let cool until warm.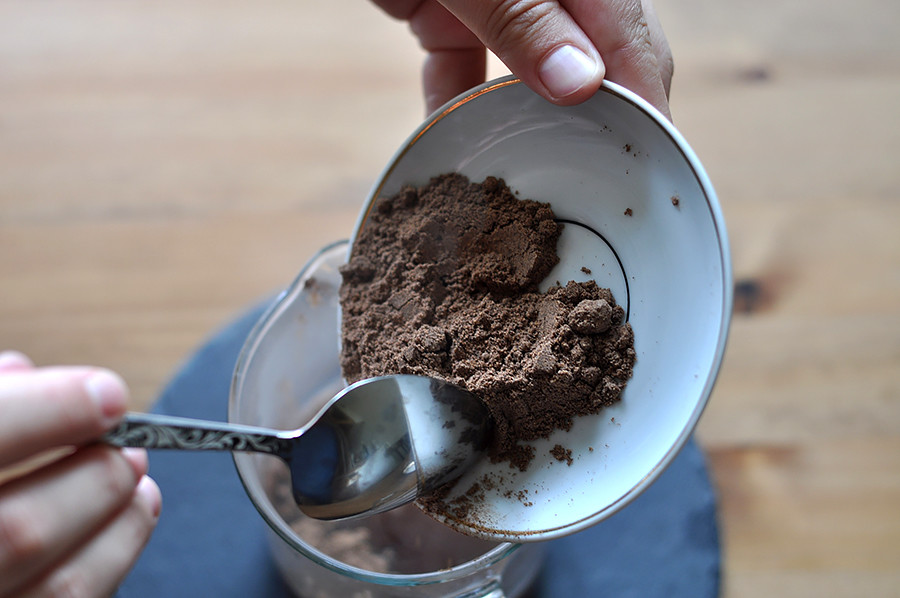 Daria Sokolova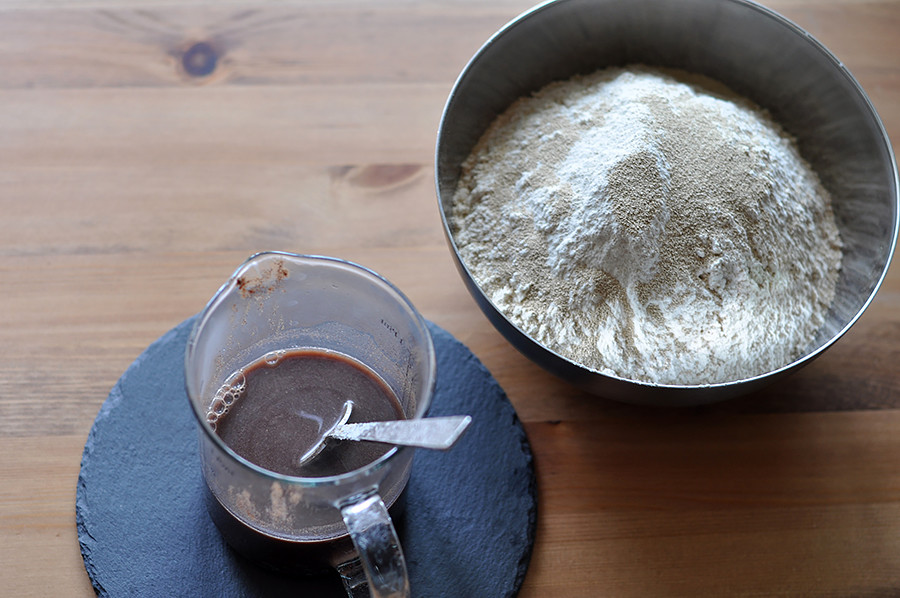 Daria Sokolova
- Once the cherry flour is warm, add it to the bowl with wheat flour, add 180 ml. of warm water, oil and mix together until you have soft sticky dough. Place into the oiled bowl, cover with stretch-wrap and leave for 1.5 hours in a warm place. Russian life hack: Place the bowl in a basin with warm water and leave it in the bathroom. Check on it after 40 minutes and knead.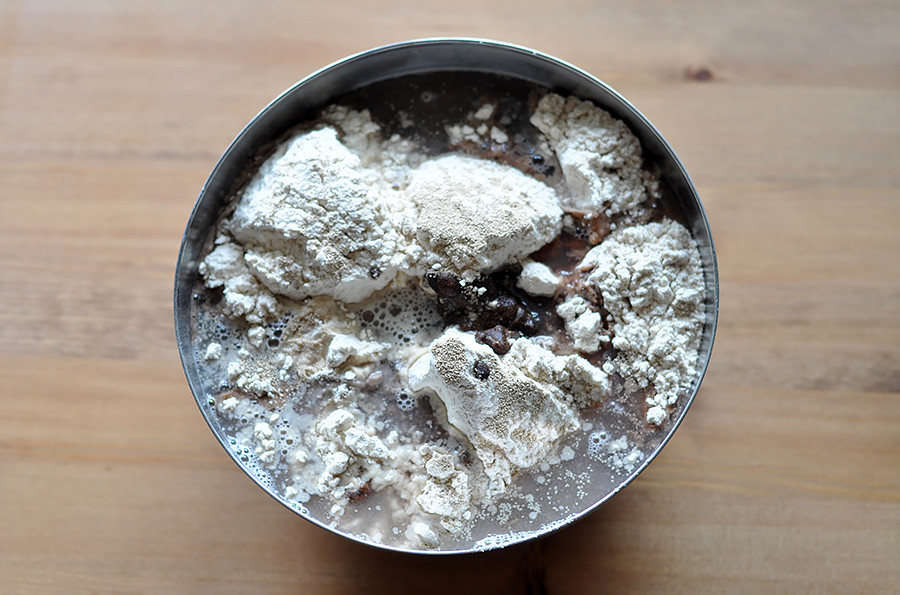 Daria Sokolova
- After 1.5 hours, shape into a loaf (traditionally, simple round bread), cover with a towel and let rest for more 40 minutes until it rises.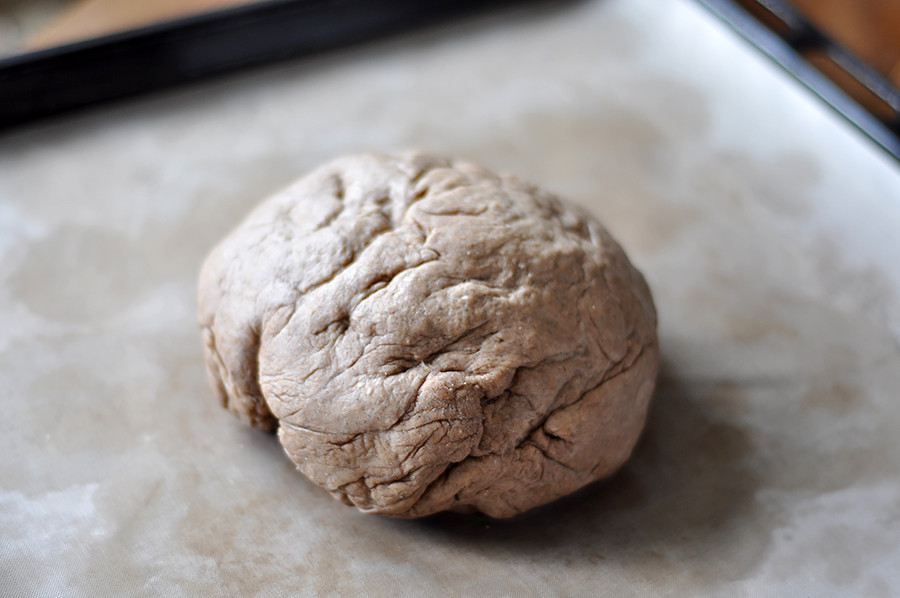 Daria Sokolova
- Heat the oven to 200 Celsius. Place a bowl of water on the oven's bottom row and bake the bread on a baking sheet for 10 minutes. Then remove the bowl, reduce the temperature to 185 Celsius and bake for 30-40 minutes (depending on your oven).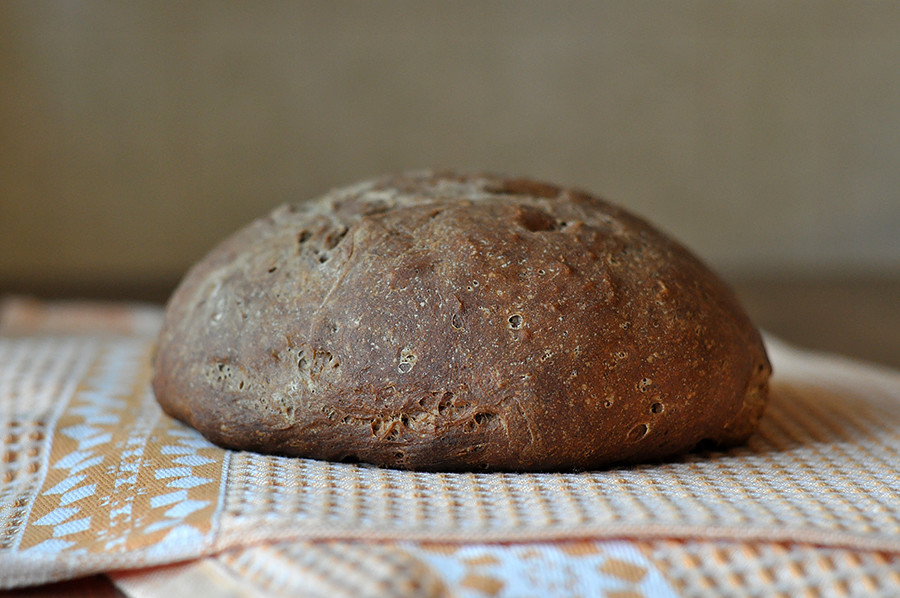 Daria Sokolova
- When the bread is ready, let it cool on lattice. It's impossible to resist the magic aroma of freshly baked bread!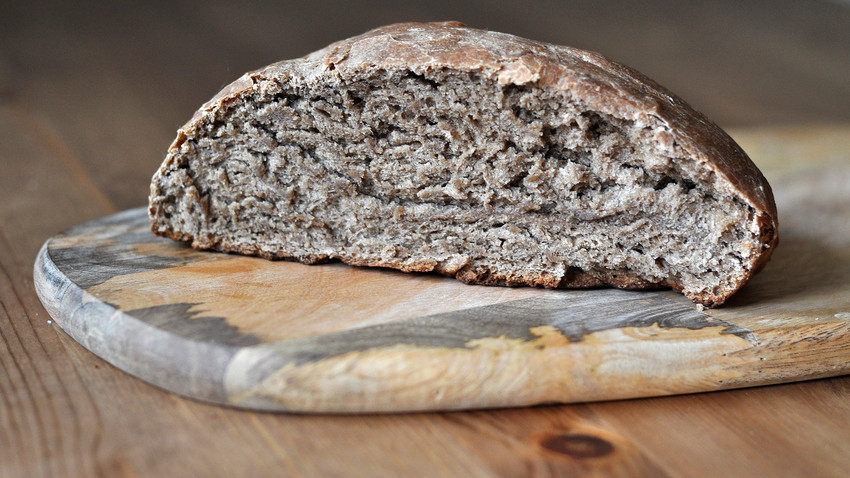 Daria Sokolova
Priyatnogo appetita!
Read more: Why Russians greet guests with bread and salt>>>
If using any of Russia Beyond's content, partly or in full, always provide an active hyperlink to the original material.