Petersburg donuts: Reconstructing Soviet dishes with a modern twist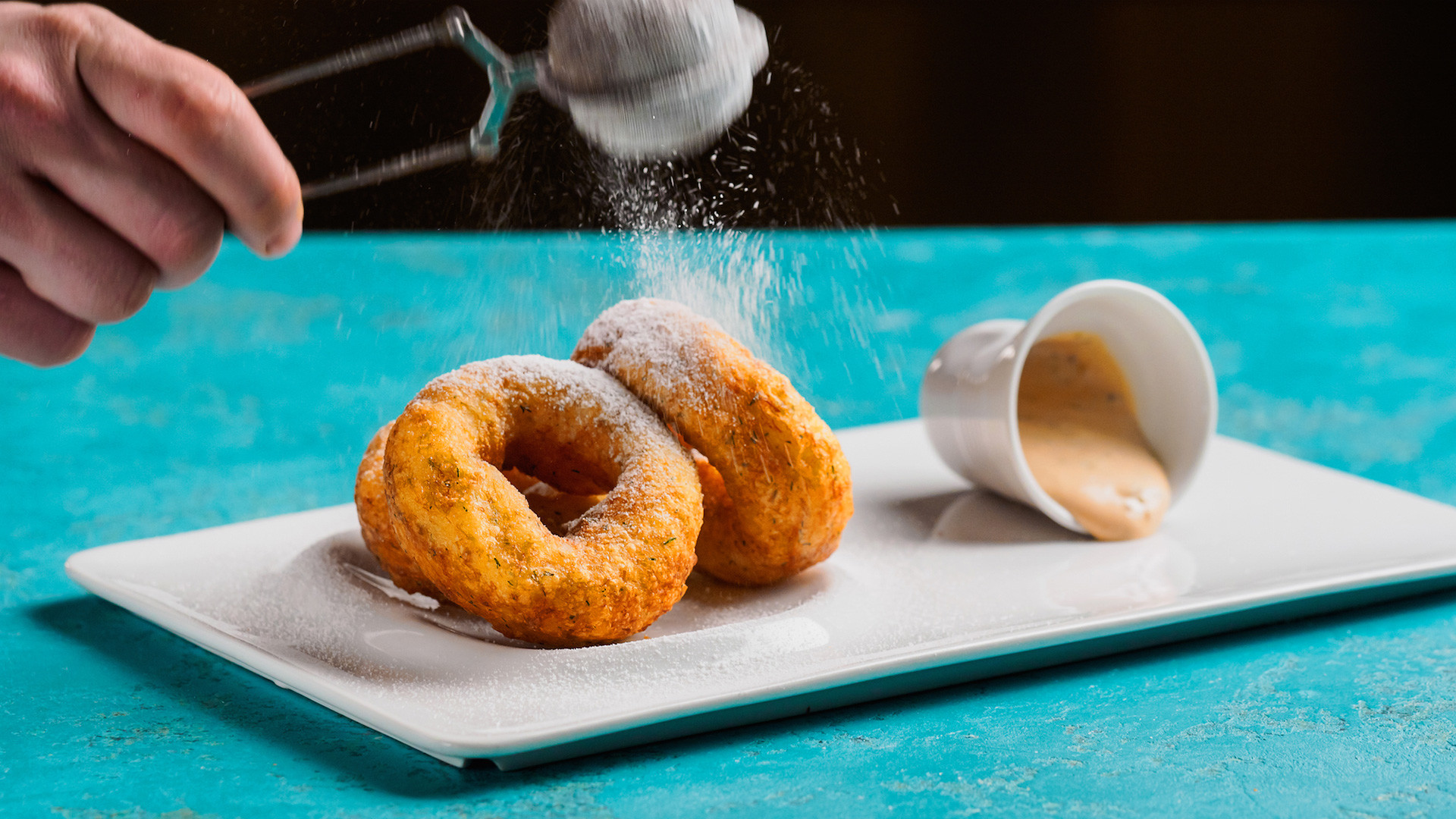 For master chef Igor Grishechkin, foodstuffs are a toy. Squeezing every drop of goodness out of them, he transforms simple ingredients into memorable dishes — served with a slice of nostalgia.
When Grishechkin cooks cranberries in sugar, the result is ten times larger than usual and resembles an egg. Bursting inside the mouth, it produces a riot of flavor that triggers the taste receptors. And his tartare, capped with a fried egg, is to die for. Meanwhile, his version of the famous Petersburg donut is still sugary, as should be, but salted and made of white fish!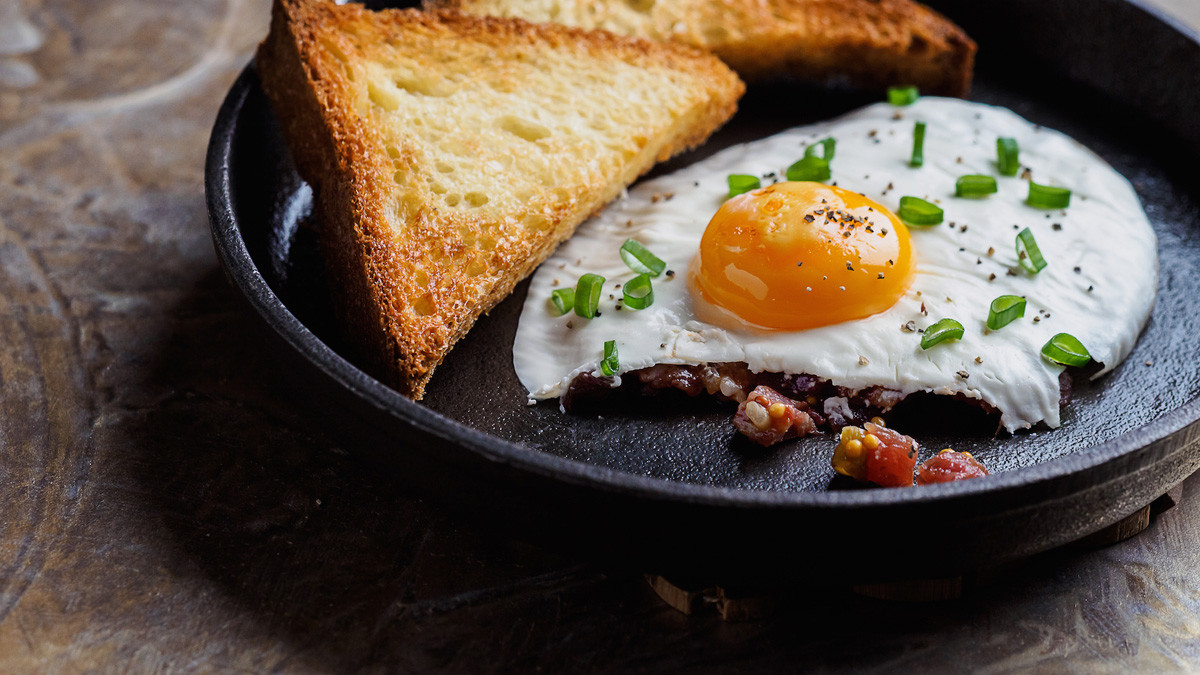 Most of his innovative ideas in the kitchen of Kokoko restaurant in St. Petersburg are inspired by finger-licking memories of Soviet childhood. Drawing on his vast culinary experience, he dissects them to extract the extraordinary.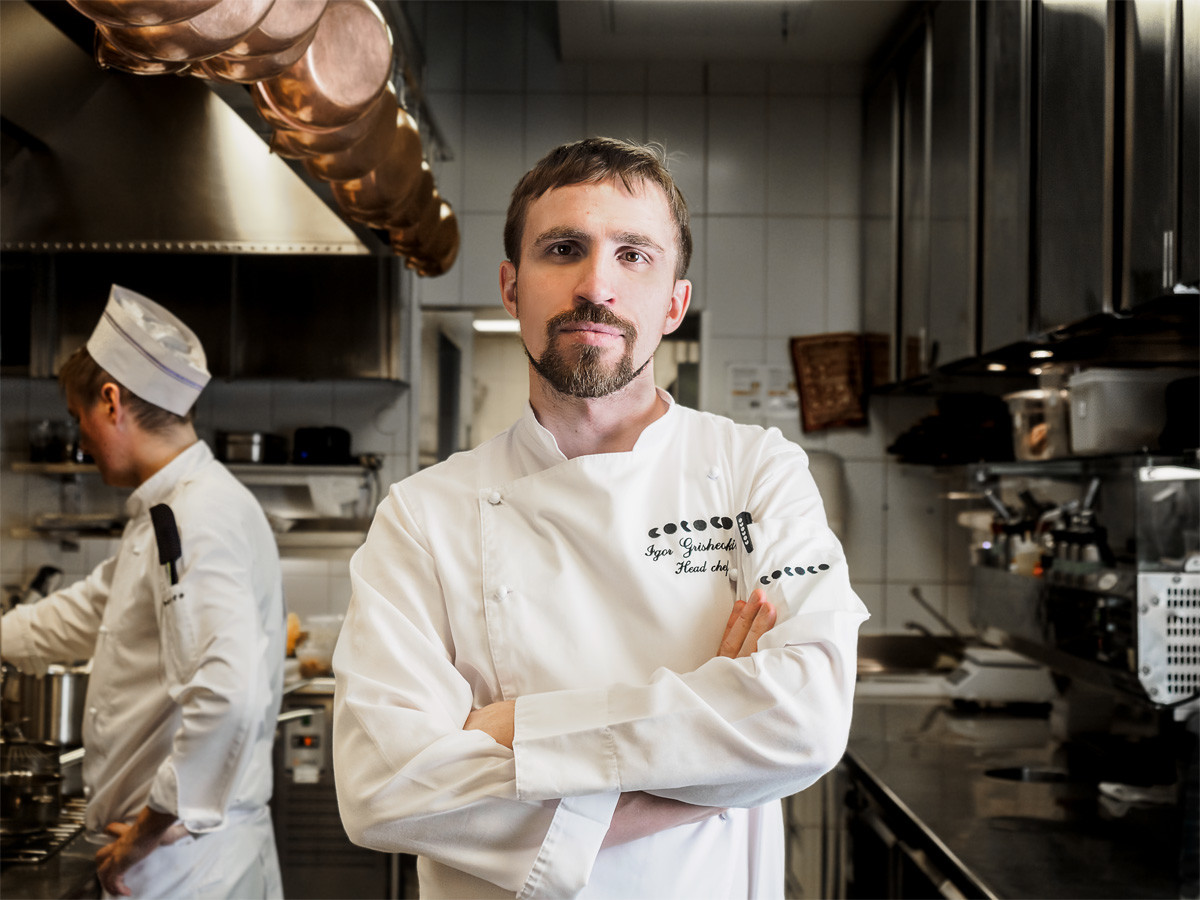 Igor Grishechkin
Press Photo
"I create a traditional Russian taste, only everything is distorted and modernized," says Grishechkin. Beetroot and crab in his capable hands turn into "dressed crab," which by name, if not by taste, strongly recalls the famous "dressed herring" salad (Russians say "under a fur coat"). His Guriev porridge is more like an exquisite dessert, while his "children's" lollipop smacks suspiciously of cognac.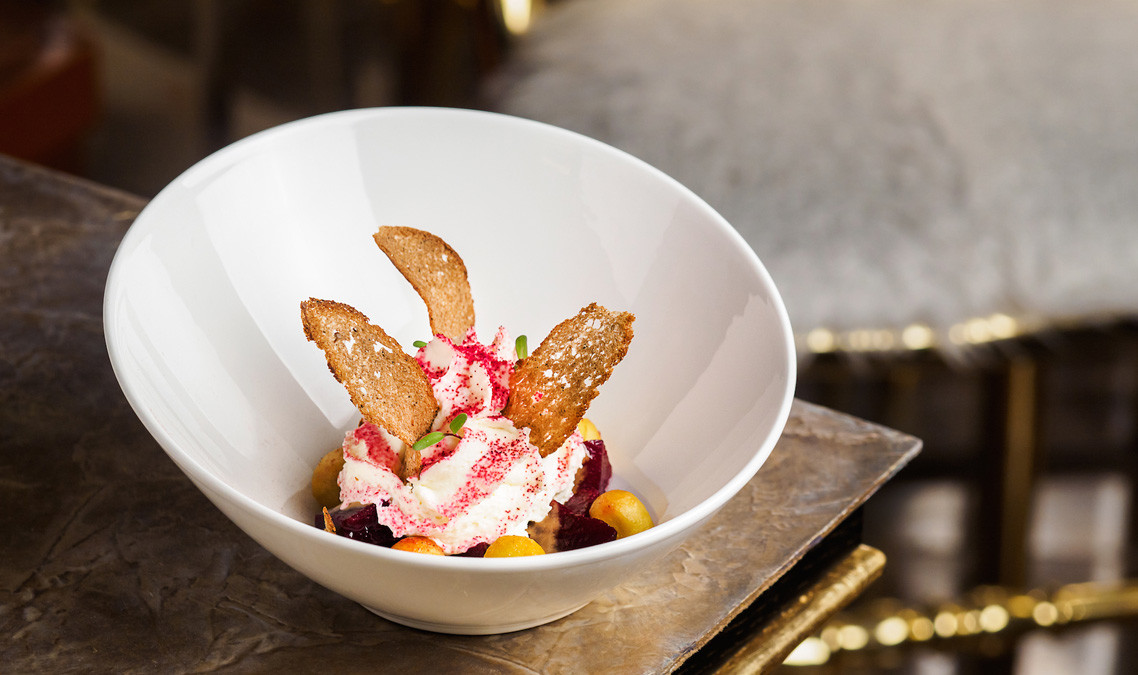 Roasted beets with Adygei cheese and honey glazed apples
Press Photo
In his experiments, Grishechkin relies on seasonal farm products from the north-western region of Russia, so the basic menu is regularly updated. For Chef's Table on Thursdays, he improvises, surprising guests even mid-meal.
In conversation with Russia Beyond, Igor shared his original recipe for white fish donuts with remoulade sauce, based on the legendary St. Petersburg donut from Soviet times.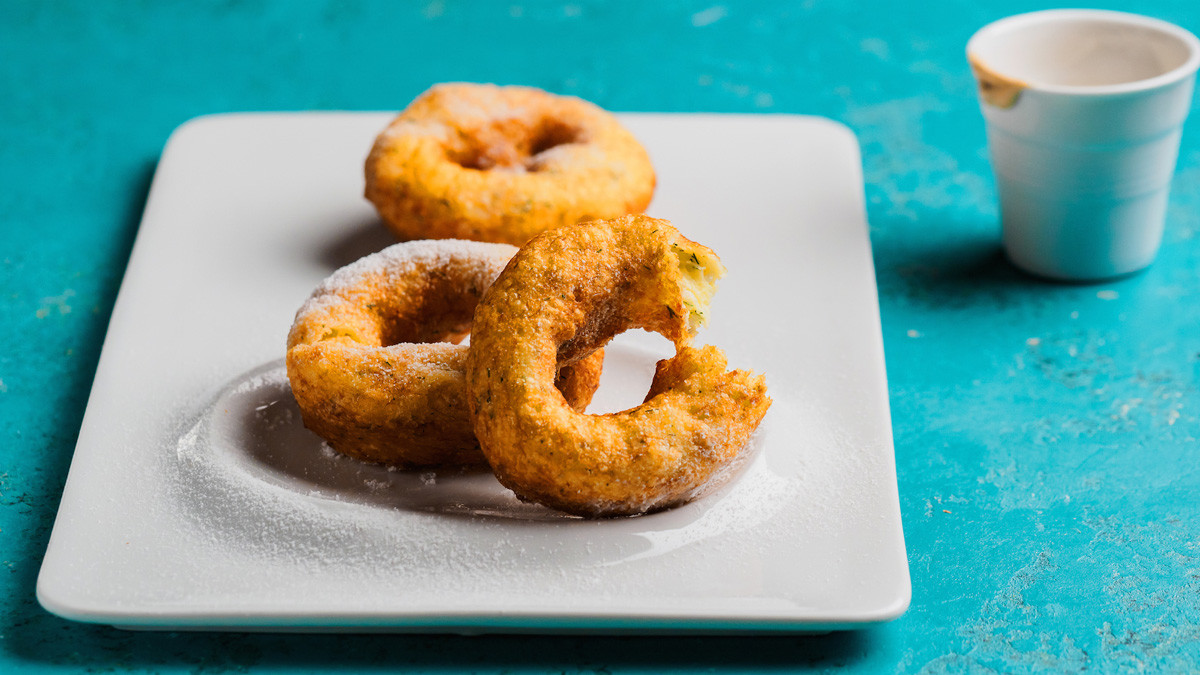 Press Photo
Ingredients:
Choux pastry:
Milk - 125 ml
Water - 125 ml
Oil - 125 g
Flour - 150 g
Salt - 5 g
Eggs - 225 g (approx. 5 pcs.)
Remoulade sauce:
Mayonnaise - 100 g
Ketchup from marinated tomatoes - 20 g
Soy sauce - 10 ml
Ajika - 2 g
Garlic - 1 g
Parsley - 2 g
Dill - 2 g
Spring onions - 6 g
Pickles - 10 g
Ramson - 4 g
Whole grain mustard - 8 g
Fish, trimmings (cod, halibut, tails, etc.):
Trimmings - 300 g
Milk - 100 g
Bay leaf - 1 g
Salt - 2 g
Garlic - 5 g
Thyme - 2 g
Water
Donut filling:
Fish trimmings (precooked) - 200 g
Choux pastry (precooked) - 800 g
Spring onions - 10 g
Dill - 2 g
Parsley - 2 g
Garlic - 2 g
Salt - 5
Dressing:
Corn starch - 200 g
Citric acid - 3 g
Icing sugar - 50 g
Preparation:
Choux dough. Mix milk, water, salt, and butter and bring to the boil. Add sifted flour and boil for several minutes, stirring constantly. Put the mixture in a mixer with a whisk attachment and turn on at medium speed. When the mixture has cooled down a little, add eggs one by one. The dough is ready when it starts to flow evenly from the whisk in the form of a triangle.
Remoulade. Mix all ingredients. Add garlic and ajika to taste.
Fish. Add bay leaf, a sprig of thyme, and crushed garlic cloves to milk and water. Bring to the boil. Add fish and remove from the heat. Let stand for 15 mins. Transfer to a strainer and allow the liquid to drain and the fish to cool.
Donut filling. Chop the ready fish into small pieces. Sprinkle salt, pepper, and chopped garlic to taste. Add chopped dill, parsley, and spring onion rings. Mix. Combine the mixture with the choux dough. Mix. Put in a pastry bag with the largest circular nozzle.
Dressing. Spread citric acid in a dry mortar and add starch with powdered sugar. It should be a sweet-and-sour dressing, but neither too sweet nor too sour.
Serving. Before serving, lay the mixture from the pastry bag onto square pieces of baking paper. Lower the "donuts" into boiling oil with the paper facing up. After a few seconds, carefully remove the baking paper and turn the donuts over. Fry at 185°C on both sides until golden brown, and place the ready donuts on a paper towel. Transfer to a plate and sprinkle on the dressing using a sieve. Serve with a glass of remoulade sauce.
Read more: Where to try authentic Soviet fast food in St. Petersburg
If using any of Russia Beyond's content, partly or in full, always provide an active hyperlink to the original material.