How foreigners change Russian cuisine: France's Regis Triguel cooks Beef Stroganoff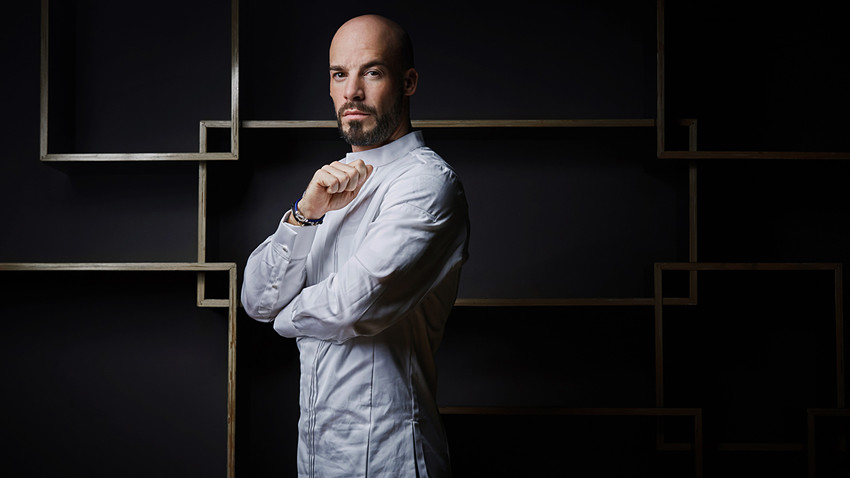 In Imperial times, Beef Stroganoff was created for the nobility, specifically for Count Pavel Stroganoff. Then in Soviet times, the meal was popularized and served in cafeterias throughout the country. Today, you can make it yourself with a modern French touch!
Regis Triguel, head chef of Europe's highest restaurant, Sixty, which is located on the 62nd floor of the Federation Tower, is a household name in Moscow's haute cuisine scene. The Parisian's first encounter with cooking was at the very young age of five when he was raised by a single mother who had to work a lot. Instead of reading comics like other boys, Regis read his grandmother's book of recipes. Eventually, that necessity turned into a genuine passion, and at age 25, Regis decided that he didn't just want to be a cook – he wanted to be a chef.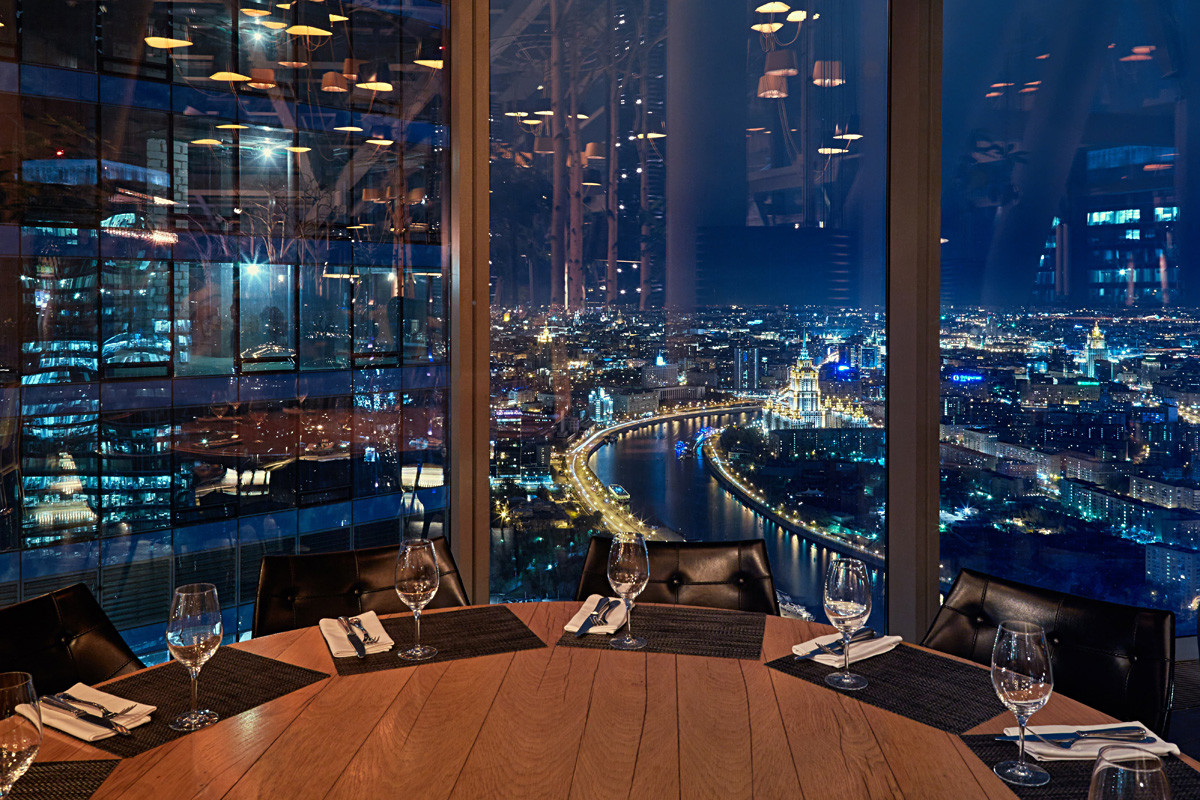 Along the way to fulfilling this dream, Regis worked in the best restaurants of France and Switzerland alongside chefs such as Alain Bureau, Eric Brifara, Christophe Leroux and many others.
What brought you to Moscow?
An airplane! But seriously, at one point I decided that I wanted to change things and go elsewhere for work. That was in 2005. Back then, I didn't even know where Moscow was. The day I arrived I was scared. Every day that I worked here over the following six months I just wanted to leave. But ... I decided to stay. Those days were fun – it was like Disneyland for adults. Of course, Moscow today is much more serious and mature; the days of the "wild wild east" are far behind. It's become my home, and I like my life here [Regis explains in perfect Russian].
How do you like Russian food?
I like Russian food and I especially love borsch! I know it's cliche but I like it because I've always loved beetroot. I don't like fatty ingredients such as mayo, but on New Year's, for example, I always enjoy a good "herring under the fur coat" salad, despite how heavy it is.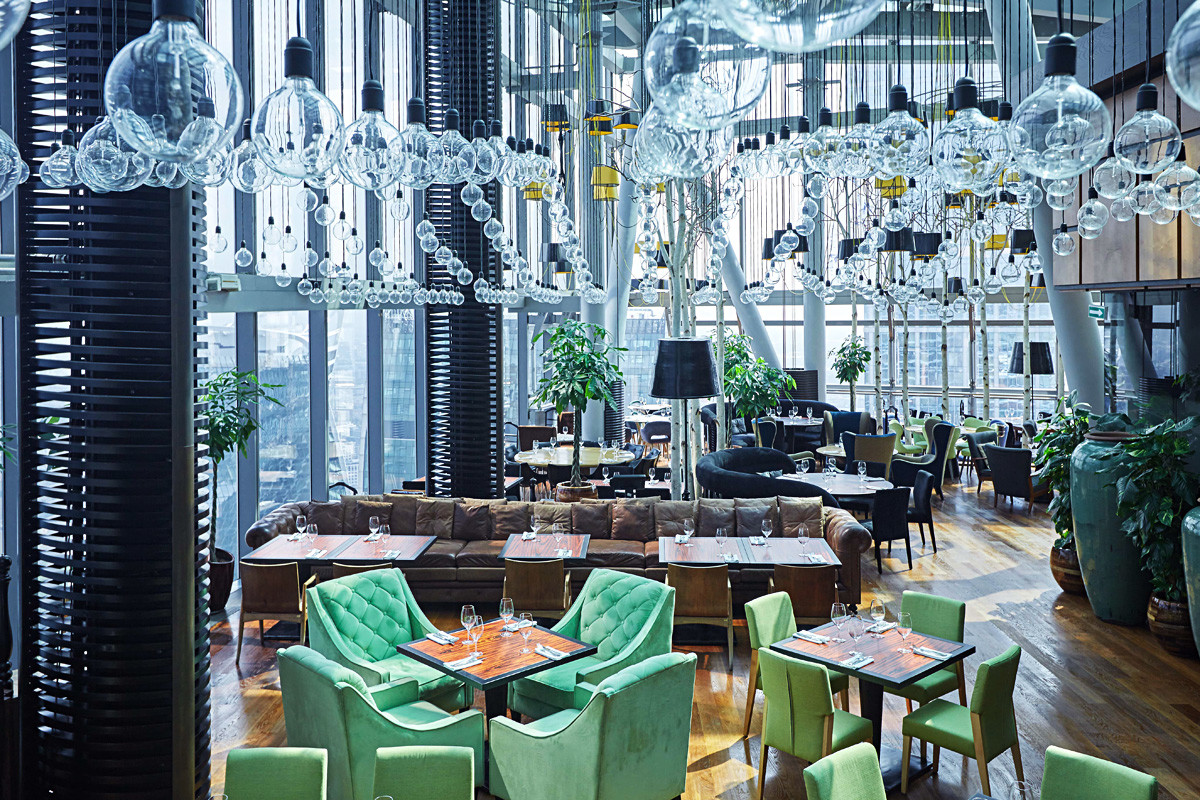 The Sixty restaurant.
Press photo
What ingredients did you discover in Russia that helped you "enrich" a few French dishes?
Sea buckthorn and many other berries. Also, a fish called omul. Since I've travelled far and wide in Russia I've discovered many ingredients and herbs. In fact, Russia helped me rediscover zakvashevanie (pickling).
Beef Stroganoff with smoked paprika and mashed potatoes
Ingredients:
Mashed potatoes – 150 g
Beef – 80 g
Champignons – 30 g
Shallot – 10 g
Cornichons – 20 g
Seeded mustard – 10 g
Herb mix – 2 g
Capers – 10 g
Food cream (33% fat) – 100 ml
Meat sauce – 15 g
Smoked paprika – 1 g
Watercress – 1 g
Ingredients for meat sauce:
Beef – 200 g
Celery root – 50 g
Carrot – 50 g
Onion – 50 g
Garlic – 5 g
Thyme – 5 g
Tomato sauce – 20 g
Olive oil – 15 ml
Water – 1 liter
Butter – 5 g
Salt and pepper according to taste
Ingredients for mashed potatoes:
Potatoes – 150 g
Food cream (33% fat) – 50 ml
Butter – 10 g
Salt and pepper – according to taste.
Cooking beef: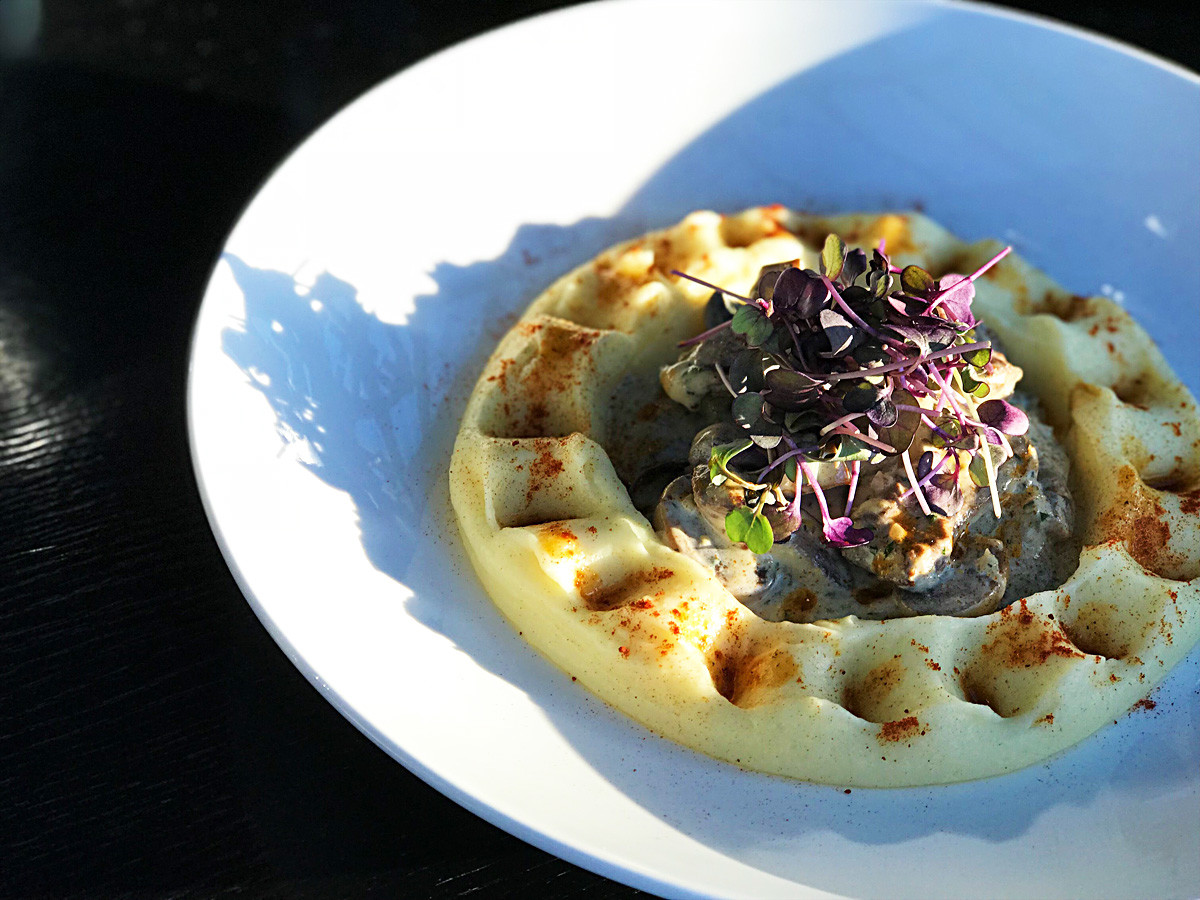 Press photo
1. Peel mushrooms and cut into small pieces. Peel shallots, cut into small cubes; cut cornichons into small cubes and chop capers into small pieces.
2. Cut beef into thin strips and fry in olive oil for 2-3 minutes, then add champignons and shallots, and continue frying for 2-3 minutes. Then, add food cream, meat sauce, cornichons, capers and the herb mix, and stew for 2-3 minutes. Add the salt and pepper according to taste.
Meat sauce:
Fry the beef in a heated pan, add cleaned and peeled vegetables. Add tomato sauce and then water. Add thyme and let evaporate. Pass the ready sauce through a sieve. Add salt, pepper and butter according to taste.
Mashed potatoes:
Boil potatoes, and drain. Mash boiled potatoes, add food cream, butter and mix all ingredients well before adding in the seeded mustard.
Serving method:
Set the mashed potatoes out on a plate, put the ready Beef Stroganoff on top and decorate the plate with herbs, and sprinkle with smoked paprika.
In our new series "How foreigners change Russian cuisine," Russia Beyond sits down with Moscow's brilliant foreign chefs to talk all things food and to get you, our readers, a special Russian recipe in their own original interpretation, that you can easily make at home.
If using any of Russia Beyond's content, partly or in full, always provide an active hyperlink to the original material.