We all know that Thanksgiving is one of the biggest holidays in the U.S., traditionally celebrated with turkey, mashed potatoes, and gravy. Often it's not turkey but pumpkin pie that is the star of the dinner, and for some people it just wouldn't be Thanksgiving without it. Pumpkin is an important symbol of autumn and the harvest, and so this is a good opportunity to prepare something delicious. In Russia we don't celebrate Thanksgiving, but preparing pumpkin dishes is not unusual.
Mentioned in Russian literature, pumpkin has been called a "golden vault," and many old Russian dishes use this versatile vegetable. One of the most common recipes is to put it in porridge, which is probably the most Russian dish you could think of, as well as in zapekanka, which is probably everyone's favorite breakfast treat. This is a classic autumn combination of rich, creamy grain bowl or tvorog with pumpkin puree, or just sweet pumpkin pieces. It makes for the quintessence of home and comfort.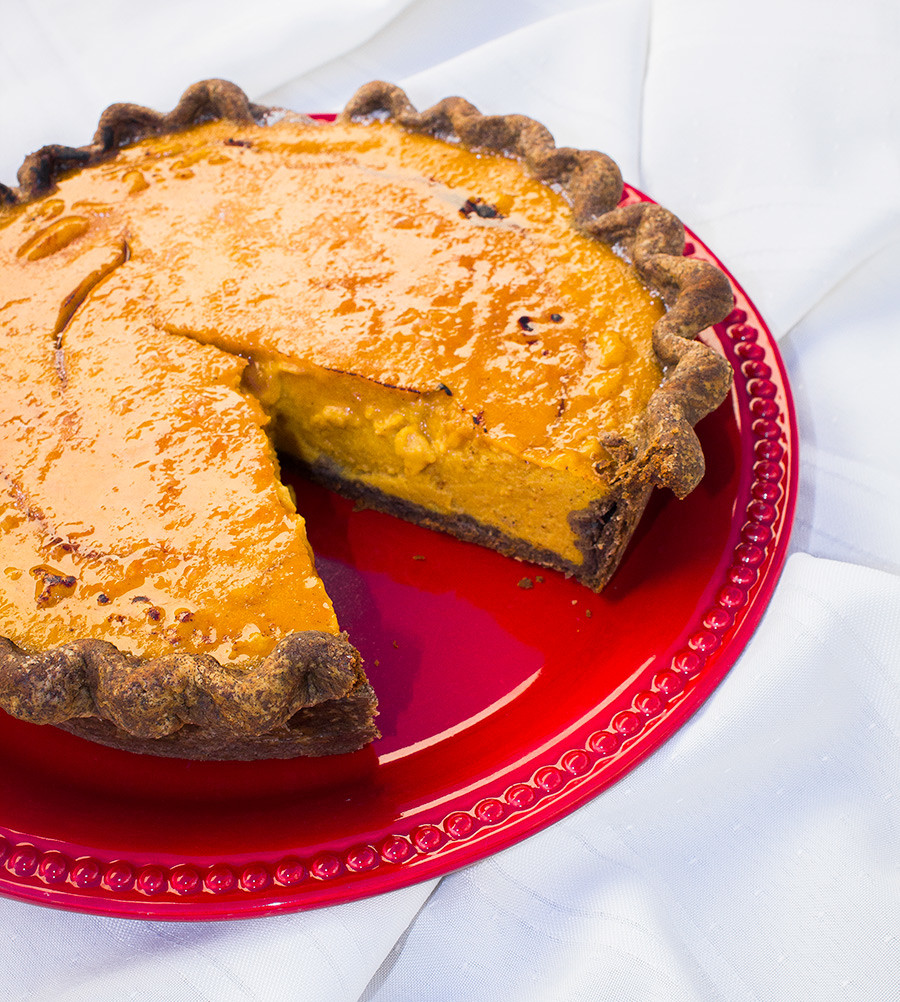 If you're looking for a way to make your pie different from last year's then why not try this Russian approach to the classic American recipe. There are two things that will make it original: buckwheat and tvorog, which are staples of Russian cuisine. They will transform your pie into something absolutely special and unforgettable!
The tvorog and pumpkin mash is surprisingly tangy, yet very delicious. The buckwheat adds a dramatic, dark color to the crust and a nutty flavor that compliments and highlights the pumpkin.
This is a very Russian inspired way to prepare a traditional Thanksgiving pumpkin pie. Why not put a little twist into a classic American dessert served on one of the most significant national holidays? It will definitely be the perfect end to a lovely meal.
Ingredients for the buckwheat crust:
180g all-purpose flour
90g buckwheat flour
1tsp sugar
¼ tsp salt
170g cold butter
1 egg
11/2 tsp apple cider vinegar
40g cold water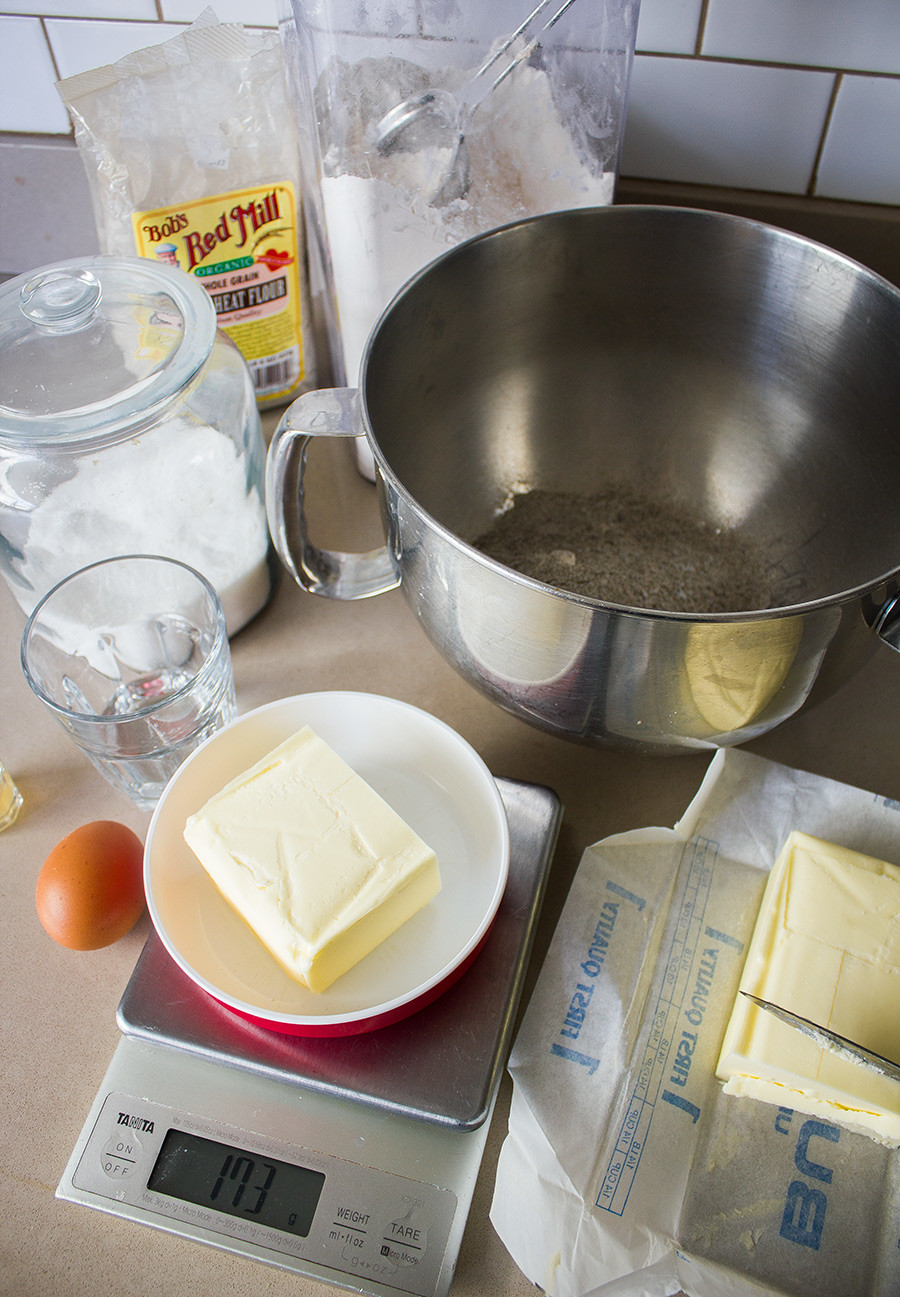 Vasilisa Malinka
Cooking:
1. In a mixing bowl combine the flour, sugar and salt. Whisk on low speed with a paddle attachment until the mixture looks consistent.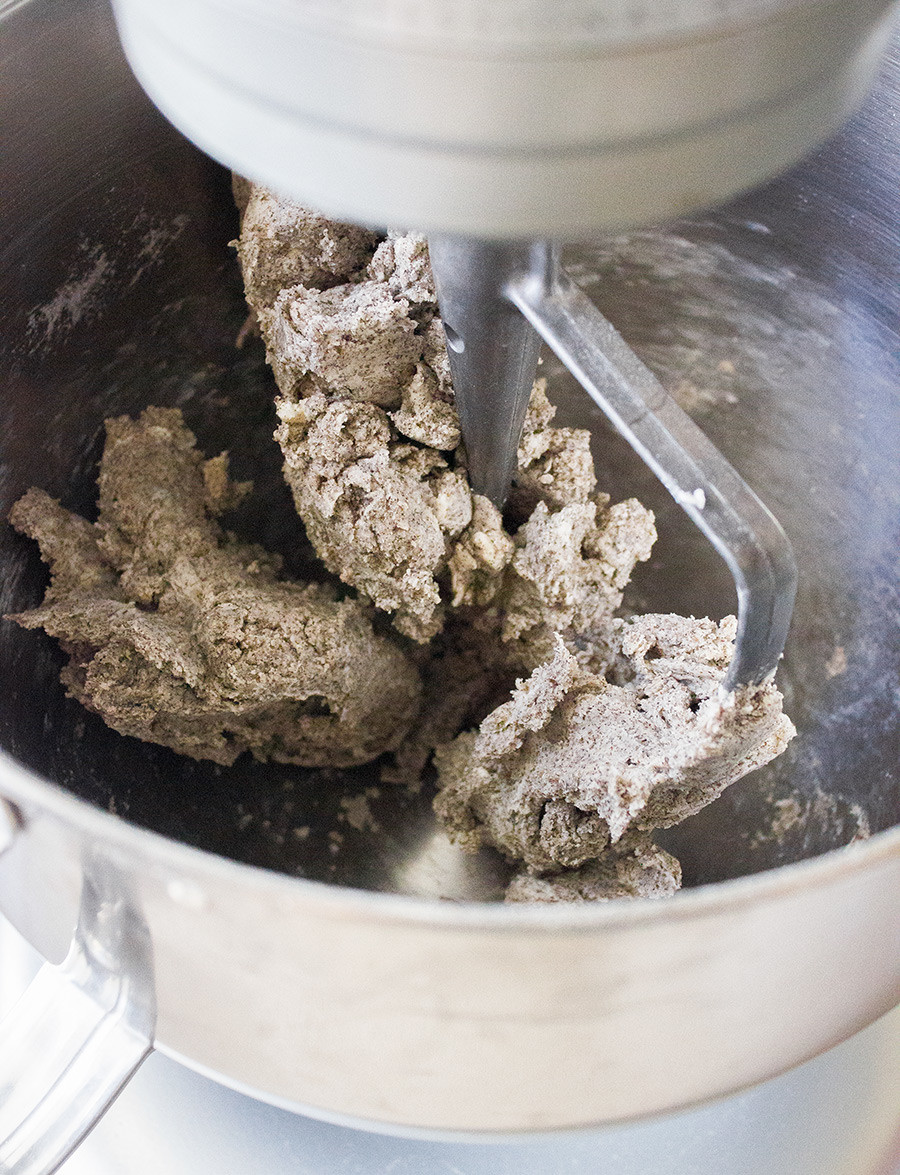 Vasilisa Malinka
2. Cut the cold butter into small cubes and slowly add to the dry mixture. Whisk on medium speed for about 1-2 minutes, and then add your egg, water and apple cider vinegar. Keep mixing until the dough comes together.
3. Take the dough out, place on the table with cling wrap, and flatten into a round shape about an inch thick. Cover the dough with cling wrap and put in the fridge to rest for at least 3 hours or overnight.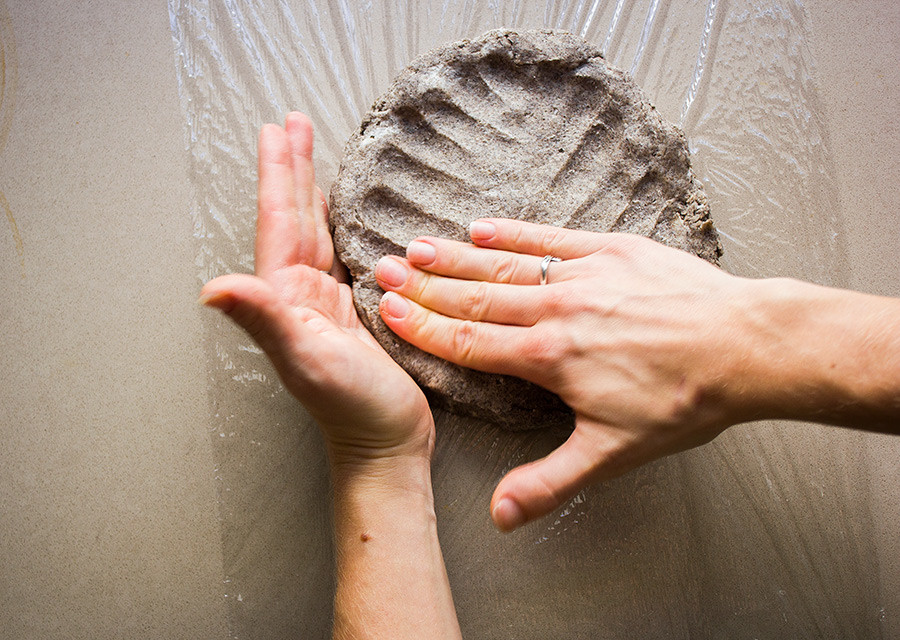 Vasilisa Malinka
4. Prepare a clean surface to roll out your dough, and sprinkle the space with flour, as well as your rolling pin.
5. Heat your oven to 180°C.
6. Roll the dough into a round shape, about 3 inches wider than your pie mold. Put it into the mold, and fold the overhang into the mold.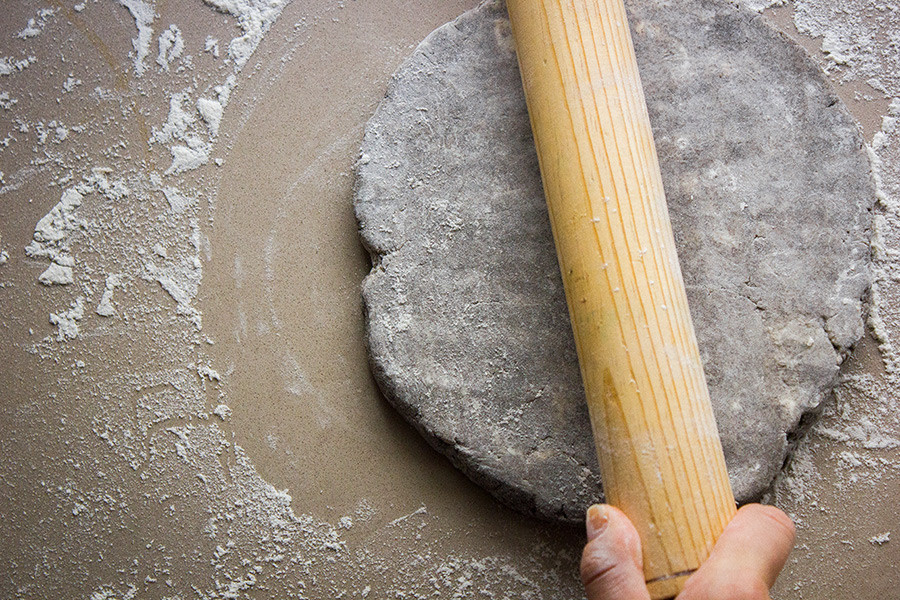 Vasilisa Malinka
7. Crimp the edges, and let the dough chill in the freezer for about 15 minutes.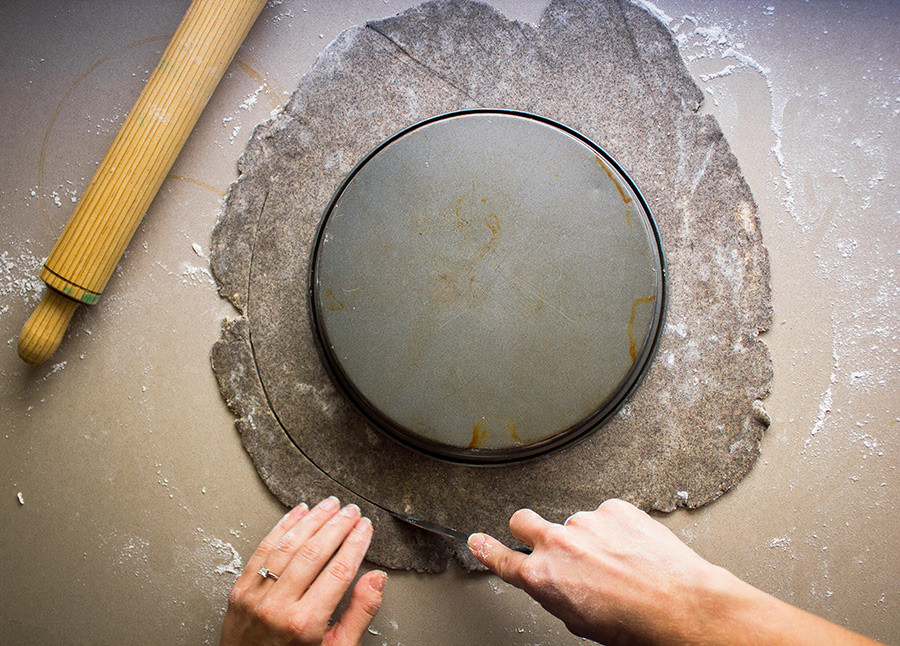 Vasilisa Malinka
8. Once the pie is chilled, line with parchment paper and fill with dried beans or rice to bake. This will take about 20 minutes.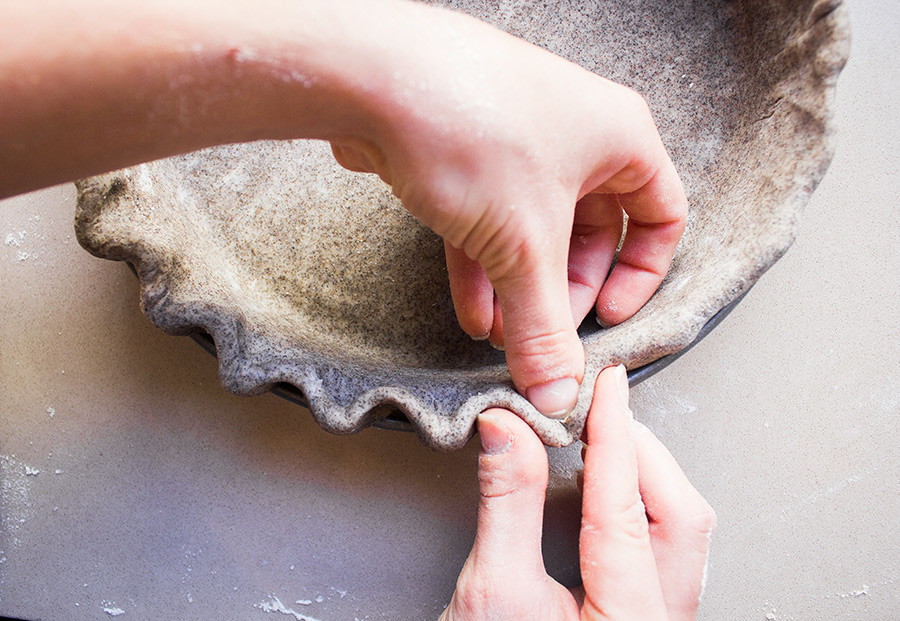 Vasilisa Malinka
9. After that, remove the parchment paper with beans and bake for 5-10 more minutes until the the dough looks dry.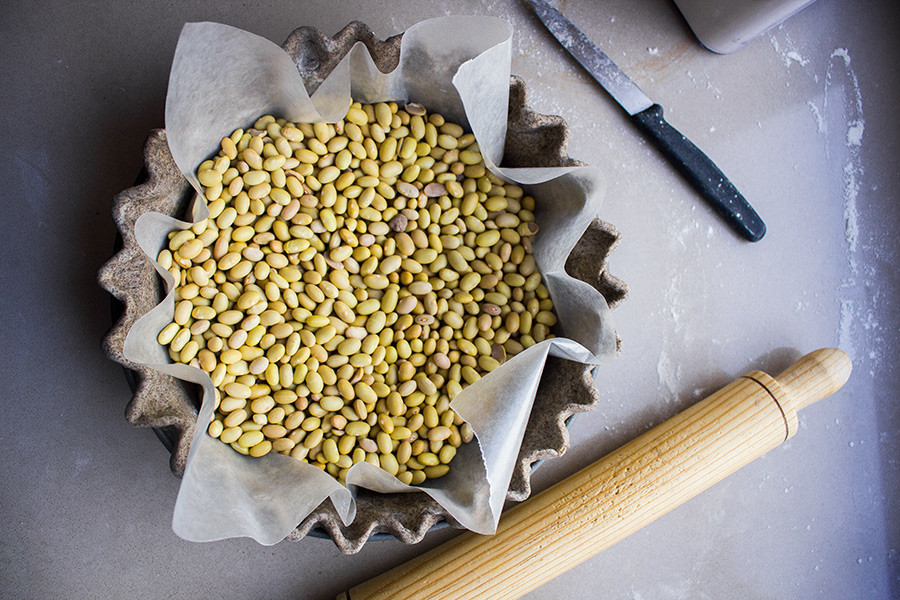 Vasilisa Malinka
10. In a small bowl beat 1 egg and lightly brush the bottom of the hot pie dough with it.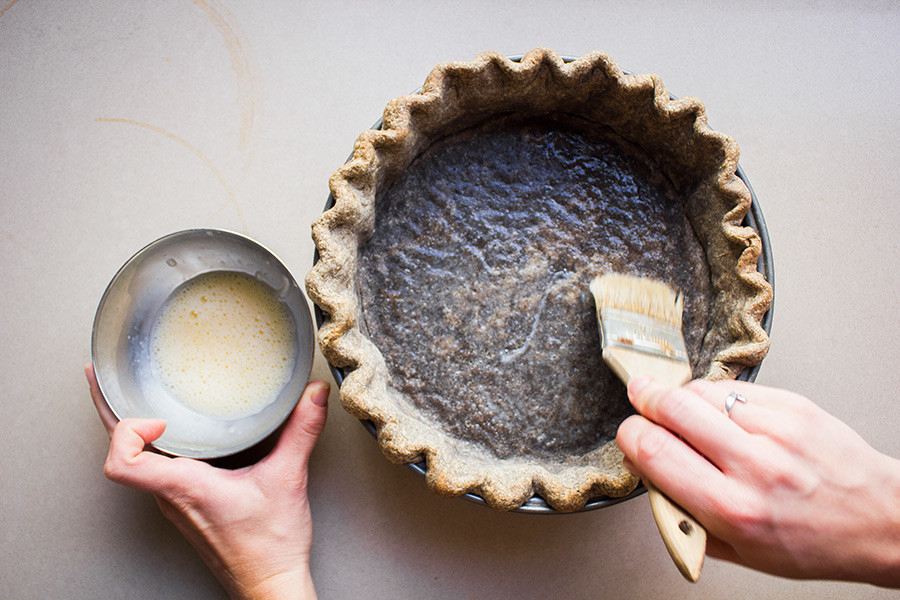 Vasilisa Malinka
11. Return to oven and bake until dry, and set for about 3 more minutes. This will prevent your crust from getting soggy. Take it out of the oven and let cool.
Ingredients for the filling:
425g (1 can) pumpkin puree
4 eggs
60g heavy cream
240g tvorog
1tsp cinnamon
¼ tsp ginger
¼ nutmeg
1/8 allspice
1tsp vanilla extract
½ tsp salt
180g maple syrup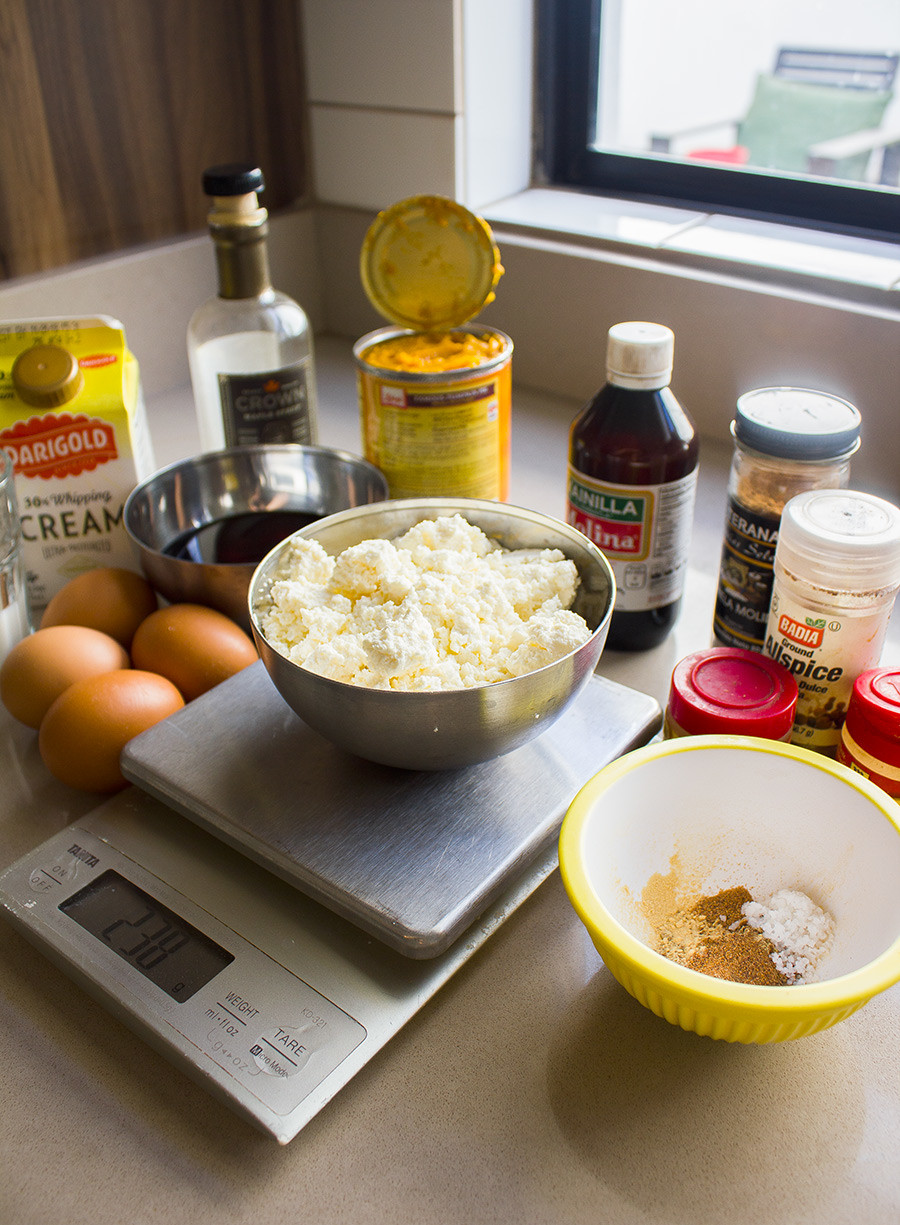 Vasilisa Malinka
Cooking:
1. If you don't have canned pumpkin puree, roast a whole pumpkin in the oven until it gets soft, and then scoop the flesh into a blender.
2. Place all the ingredients, except eggs, into a blender for about a minute. Turn the blender on full speed and start adding eggs one by one until the mixture is homogeneous and smooth.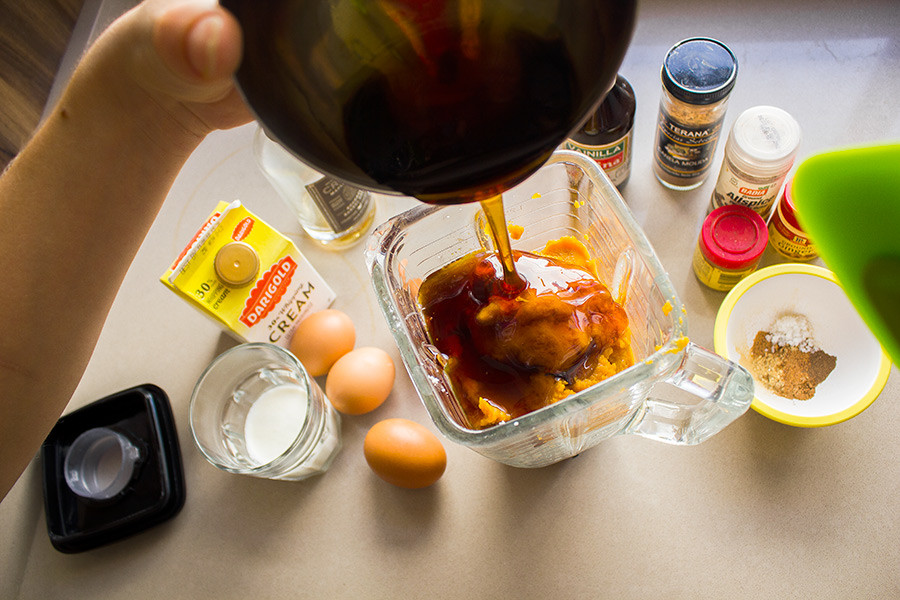 Vasilisa Malinka
3. Pour the mixture into the cold pie crust through a strainer and shake a little so the top is even.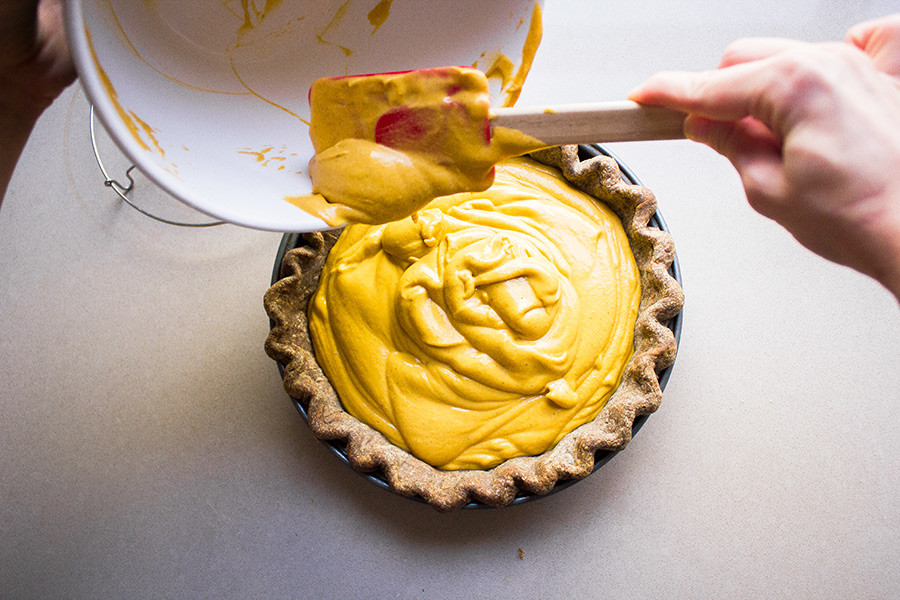 Vasilisa Malinka
4. Bake the pie at 180°C for 50-60 minutes, rotating halfway through until set around the edges and so the center barely wiggles. Take the pie out of the oven and let cool.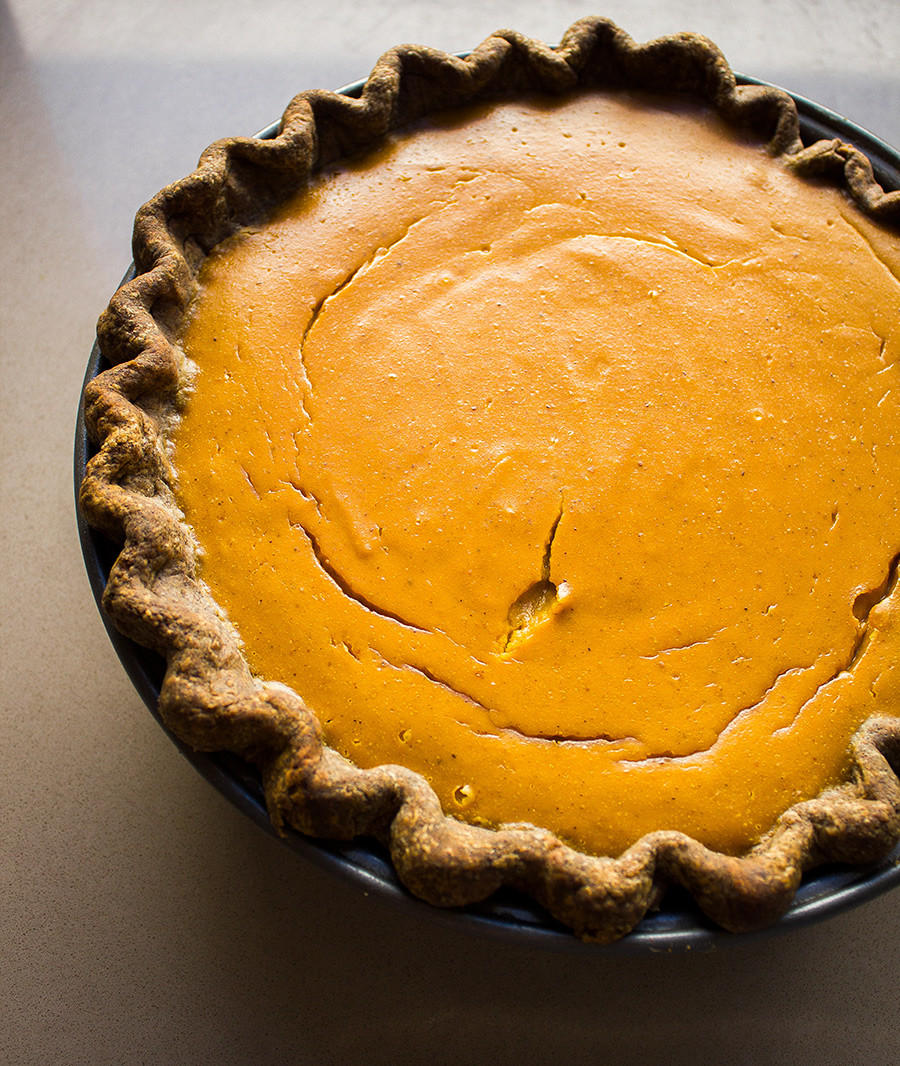 Vasilisa Malinka
5. Once the pie has cooled, sprinkle sugar and brulee the top with a kitchen torch until the sugar is melted and dark brown. Serve immediately.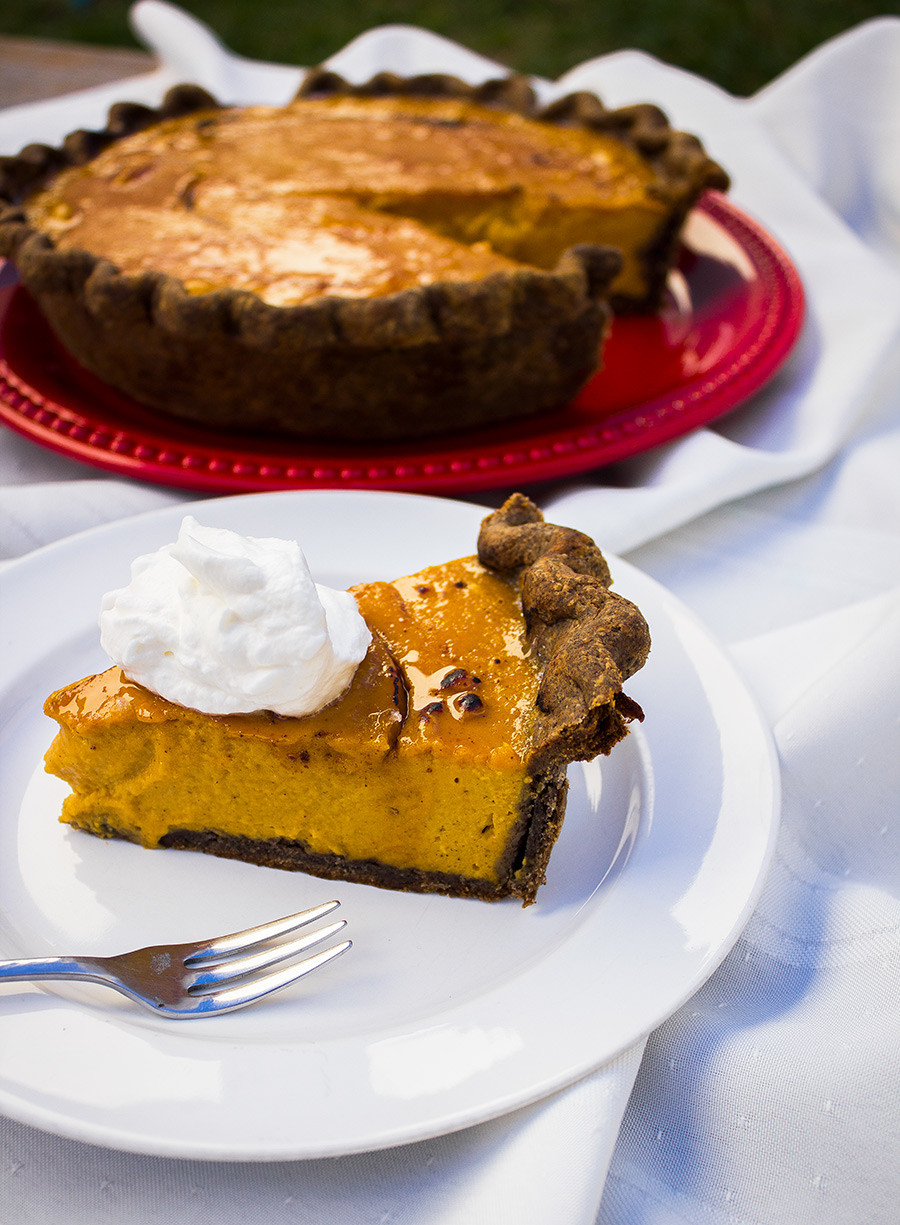 Vasilisa Malinka
Read more: 8 Russian dishes made with pumpkins that are perfect for autumn
If using any of Russia Beyond's content, partly or in full, always provide an active hyperlink to the original material.