Meatless in Moscow: the best vegetarian/vegan eateries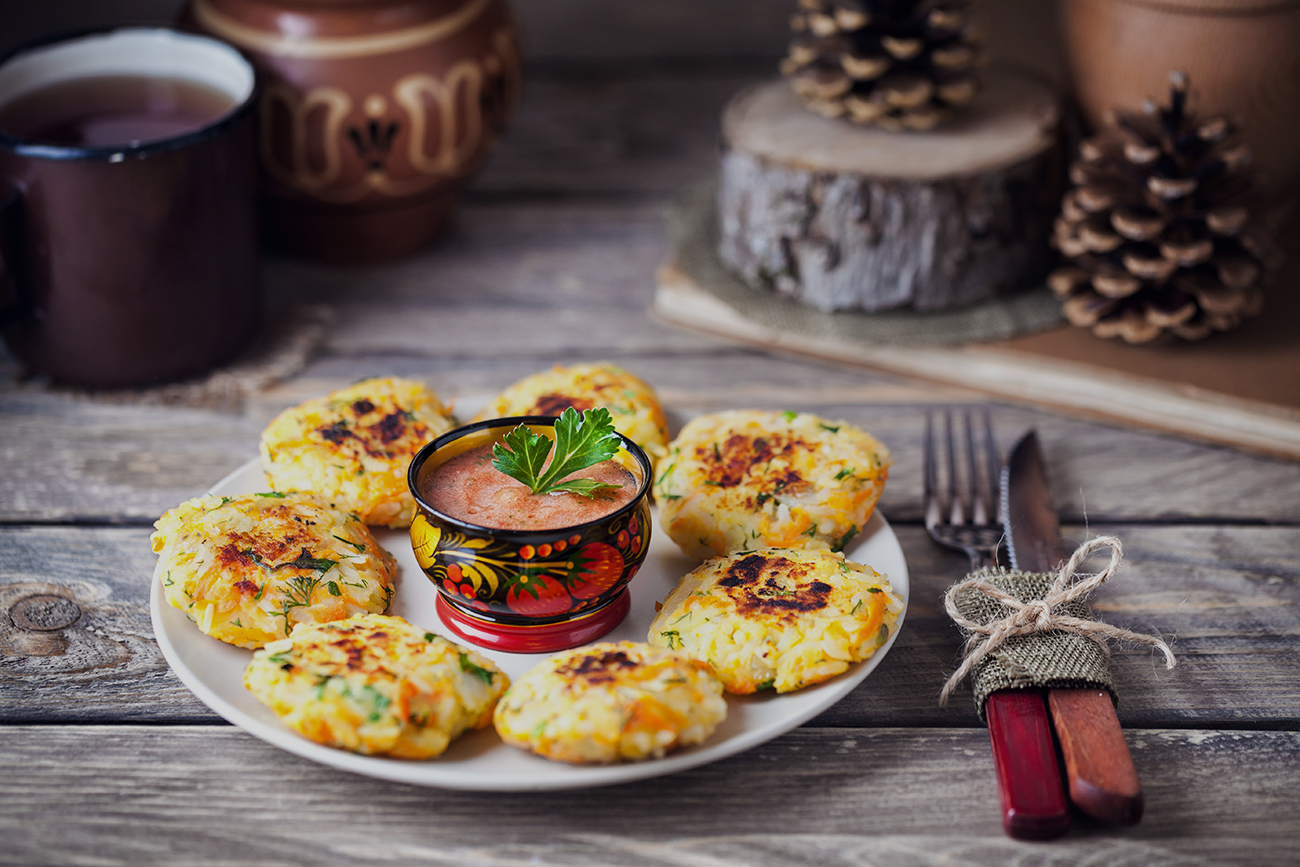 Eat healthy and sustainably in Russia's capital.
Vostock-Photo
Russia has the deserved reputation as a country of meat eaters. But it's possible to eat vegetarian in the Russian capital without spending a fortune or becoming a hippy.
Like much of north and east Europe, Russia's cuisine is heavily based on meat, and vegetarianism remains a vague concept that not many can grasp. But things are changing, and there are more and more people who agree that consuming only grown food is a better option. Over the past few years, several vegetarian and vegan restaurants and cafes have opened in Moscow and this trend doesn't seem to be slowing down.
Here are just a few places where you can grab a fresh, leafy and meat-free meal.
Jagannath
Probably the oldest vegetarian spot in town, Jagganath is both a restaurant and a well-stocked vegetarian food shop. Here you'll have a wide choice of all sorts of vegetables prepared in creative ways, as well as their tasty soups, salads and even soy shashlik (shish kebabs). As you might expect, the atmosphere is very hippy-esque, which relaxes your body and mind from the hustle and bustle of big city life. Jagganath has locations all over Moscow and has also spread to St. Petersburg, Sochi, Novosibirsk, Tomsk and Veliky Novgorod.
Fruits & Veges
This is a small, unpretentious little spot serving up simple vegetarian and vegan fare such as falafel, hummus, vegan pilaf and various soups. Prices are very reasonable and you can get a three-course lunch on weekdays between 1 p.m. and 4 p.m. for just 330 rubles, (under $6).
Fresh
"Healthy is the new sexy," so goes the motto of Fresh, Moscow's first modern gastronomic restaurant of vegetarian cuisine with stylish eco-friendly interior design. The woman behind Fresh, which now boasts a catering service, is Irina Azarova, a vegetarian and an expert on healthy living. The menu has all the typical items you'd find in European and U.S. vegetarian restaurants: juices, wraps, fresh bowls, salads, soups, special detox menus and fun desserts.
Moscow-Delhi
That is literally the reincarnation - no pun intended - of the tiny cafe that once served vegetarian Indian food. The owners took the open kitchen concept to a whole other level: you can see dishes washed, wood chopped, vegetables cut, the oven fired up, the naan prepared and so on. If you're not a fan of spicy food don't worry - everything is adapted to European tastes. There's no set menu and no set prices, but expect to pay 1,000 rubles ($17) for breakfast or lunch, and about 1,800 rubles ($30) for dinner.
Sok
Once you've finished feeding your soul in the Tretyakov Gallery, simply take a few steps and you'll find yourself in a pleasant and colorful vegetarian/vegan art space called Sok. The menu consists of Greek, Italian, Russian and Indian cuisines and is especially popular thanks to the fully vegan and raw desserts. Wash it down with homemade lemonades, herbal teas or smoothies/juices of various colors. List through an art album or book while enjoying your meal. There's nothing even remotely hippy or overly esoteric about it. In summer, Sok has an terrace outside.
Avocado
With a name like this you can be sure Avocado is a strictly vegetarian eatery. Its menu is diverse, drawing on cuisines from around the world - Mexican, Arabic, Swiss, French, Russian, etc. - as well as special seasonal offerings. Meatless versions of soups and salads, pasta and pelmeni (dumplings) are featured, and there are also special sections on the menu for vegans and raw foodists. It's always busy, and getting a table can be a challenge, which is a testament to its fine quality.
If using any of Russia Beyond's content, partly or in full, always provide an active hyperlink to the original material.