Discovering culinary gems at Moscow's most renowned farmer's market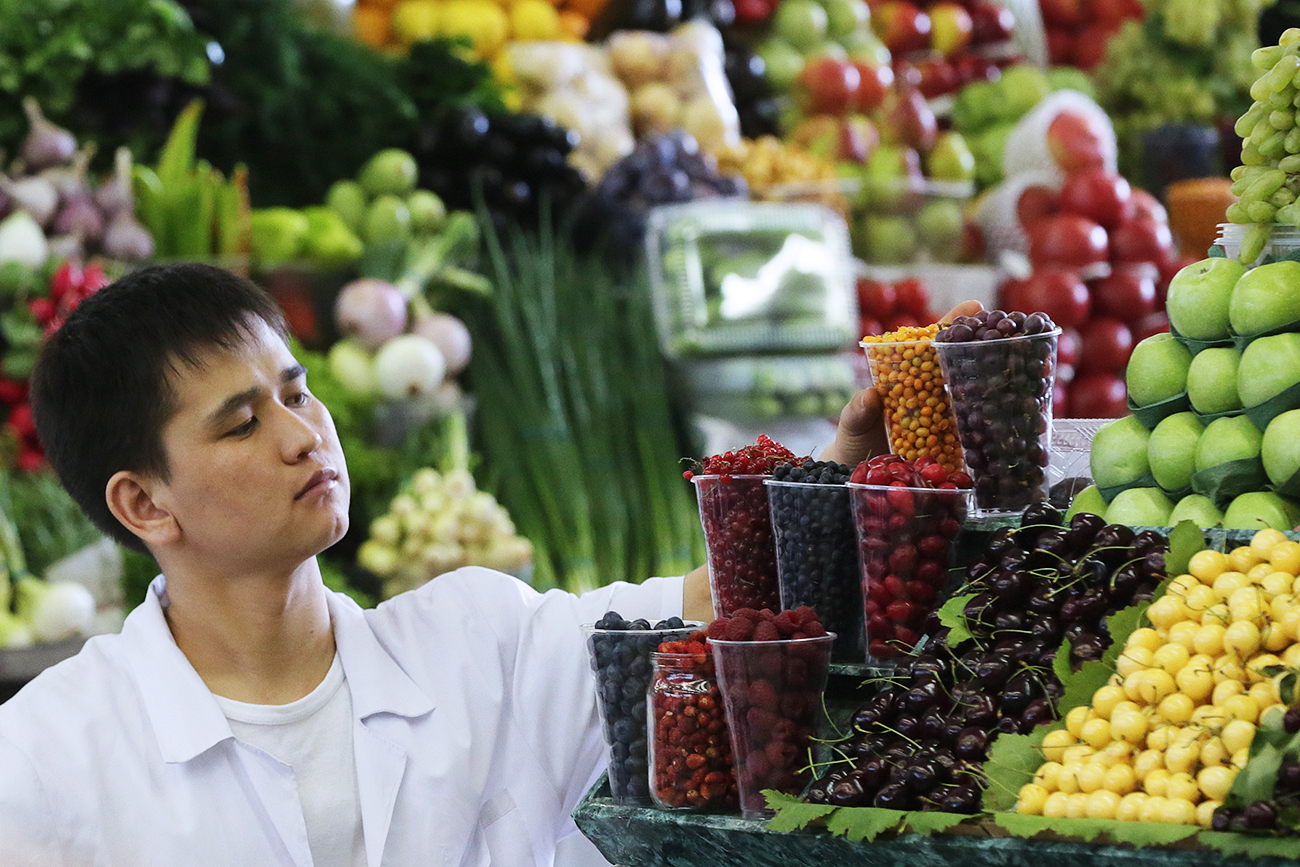 Dorogomilovsky Market: learn the survival skills and advice from old-timers!
TASS
People say prices are high, but there are hidden treasures to be had, and you don't need to be an insider to shop here. RBTH speaks to leading Moscow chefs to find out why the Dorogomilovsky Market is worth a visit.
The Dorogomilovsky Market is not one of Moscow's oldest and was first mentioned in 1938, but since then it has become legendary among locals and has a peculiar character and an excellent reputation. My mother told me about her experiences: how 30 years ago she used to go there to buy live fish and suluguni cheese kept in a bucket, which could be found nowhere else. Then everything disappeared somehow.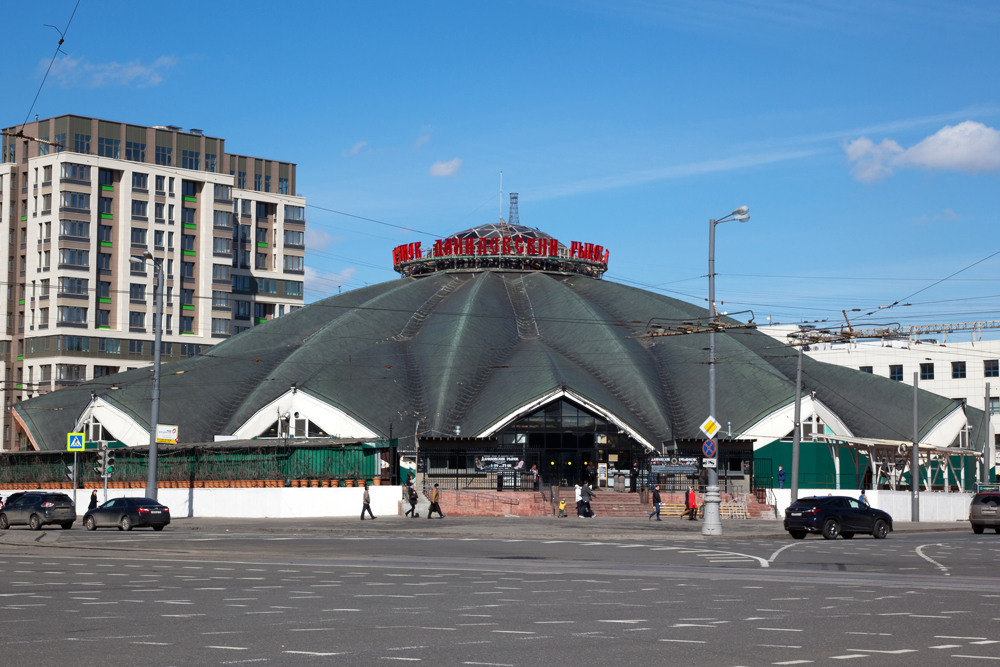 My visit to the market, following the recommendations of restaurant purchasing managers, was an experiment of sorts - to check whether those unique delicacies have reappeared.
When you enter from the main entrance, you find yourself in a different world. Traders are shouting to you: "Hi, do you need any advice? What have you come for? What do you need? There is everything here! Come over!"
The public consists of:
Locals, who are few, complain about the high prices as you withdraw money from the only cash machine, next to a monastery stand which, by the way, sells excellent produce;
Restaurant workers and all those who deal with purchases for the restaurant business; market traders are used to them here and as soon as they enter they're offered huge carts and the services of grocery porters;
Some people become lost among the colorful gastronomical diversity and are ignorant of prices - it's said that one woman was sold a couple of boxes of vegetables for 30,000 rubles. I was put into this category myself, offered grapes - "the rarest in Moscow" - at 800 rubles for a single kilo.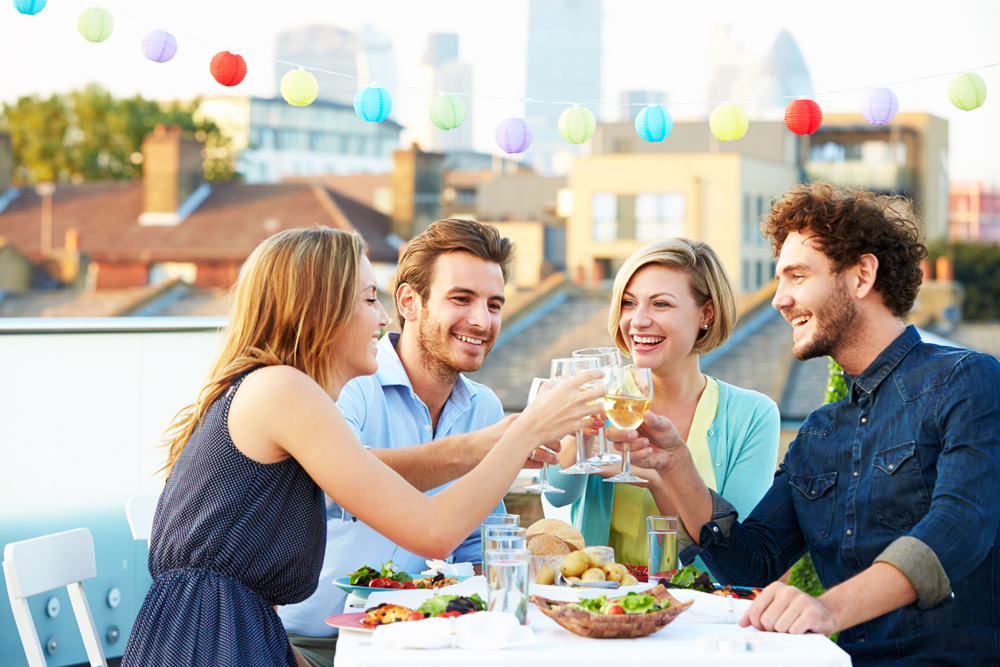 Your pupils dilate as the bright colors merge into a kaleidoscope, and from the moment you enter you want to stuff your bag with sheep and goat milk cheeses - "buy produce direct from the farm" - and grab a string bag of "exotic fruit." Your head is spinning, your nostrils are hit by the sweet smell of dried fruit and vegetables, from somewhere you catch a whiff of fresh bread, further down there are pickles and still further away there is seafood and meat. Someone is carrying a whole lamb, shouting: "Mine is cheaper!"... Stop! We need professional help here.
Christian Lorenzini (restaurants: Christian, Buono)
Why here?
You can browse, touch, taste and compare prices at neighboring stalls. At the Dorogomilovsky, new items and fresh produce brought to Moscow first appear here. But you have to haggle – it's entertainment of sorts, at least for foreigners. You will experience "market relations," warts and all. It's a real Moscow market with its own, somewhat wild, atmosphere.
What's good?
Dairy products, excellent smoked fish, guinea fowl, duck, turkey, seasonal produce (berries - the first juicy berries will appear here first - as well as chestnuts and chanterelles). For some products (for example, Swiss cheeses, Chinese sauces and dressings, or Italian foods), you have to look outside the main hall. If you pass to the left of the entrance by the car park, you will find yourself in the market's second hall, which has its own delights. For my personal consumption I would buy vegetables or fruit there, and in the autumn - chestnuts, the taste of my childhood.
What to buy right now?
Strawberries. How to decide whether they are real or from a greenhouse? You should be able to smell strawberries from about two meters away. This way, you will make no mistake. Real strawberries are smaller than some of the gigantic specimens on sale, but they are juicy, without the white spots, soft and aromatic. However, they don't keep long - only two days.
Mamiya Jojua (restaurant: Kazbek)
What's good?
Special Georgian products. Spices, pickles (jonjoli, pickled sweet peppers - hard to find in Moscow), jam (especially walnut), churchkhela (Georgian - exclusively from grape juice and walnuts). As for market sellers, I've got my own tactics - you have to establish contact and make their acquaintance. Then they will select the food items for you and advise on the best ones at the best prices. For instance, you need suluguni cheese. But for different dishes, cheese at different stages of maturity is needed (fresh for khachapuri, and more mature for a cheese platter). Meet the seller and find out when you should come to get the cheese you need.
Would you recommend it to foreigners?
Yes, I would. You can find really unusual items here.
What to buy right now?
Now at the market you can buy tarragon, cherry plums, various other herbs, and all the ingredients for chakapuli.
If using any of Russia Beyond's content, partly or in full, always provide an active hyperlink to the original material.