RoboCop: Russian police upgraded with new electric bikes (PHOTOS)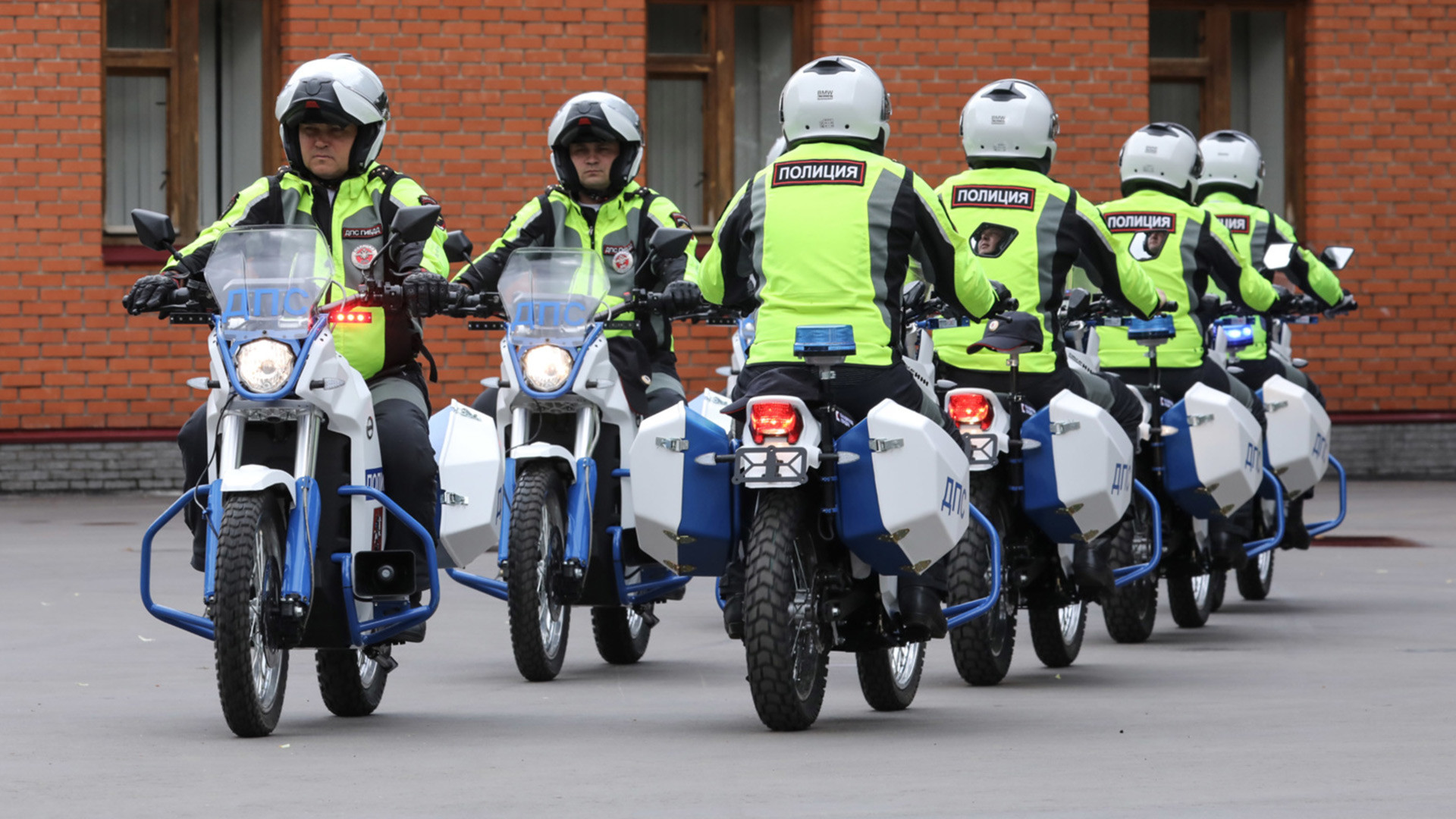 Officers will be zooming around Moscow in near silence on 'IG Pulsars' during the World Cup with a pollution-free conscious.
1. The first batch of 30 "IG Pulsar" electric motorcycles has been dispatched to Moscow's police force for the 2018 World Cup.
2. The bikes were ordered from Russia's Kalashnikov Concern, one of the world's biggest arms manufacturer.
3. Two versions of the electric motorcycles premiered in 2017 during the country's largest arms expo - "Army- 2017." The first one is designed for the police while the other is for Spec Ops units. Both are suitable for off-roading.
4. The main feature of the "IG Pulsar" is the fact it's pretty quiet - only 75 dB, the same as a coffee machine.
5. The speed and range of the bike is not too special though. Its max speed is around 100 km p/h and the distance it can travel on a single charge is 150 km (sadly not enough to go for MotoGP racing). These features might make it desirable on civilian markets though, especially in South-East Asia.
6. Driving the electric motorcycle is 12 times cheaper in comparison to a petrol bike.
7. Kalashnikov Concern has not yet revealed how much the "IG Pulsar" costs but it's thought to be three times less than the bike's European analog.
8. Another beautiful addition to the police department for the World Cup: The "Ovum" electric tricycle. The machine has a module construction which means it can be adjusted depending on its usage.
9. Its engine is similar to the "IG Pulsar" but because the tricycle is twice as heavy (500 kg) is can only travel 80 km p/h.
10. The only remaining question is when these vehicles will appear on the civil market.
If using any of Russia Beyond's content, partly or in full, always provide an active hyperlink to the original material.