Top 3 military shotguns in the world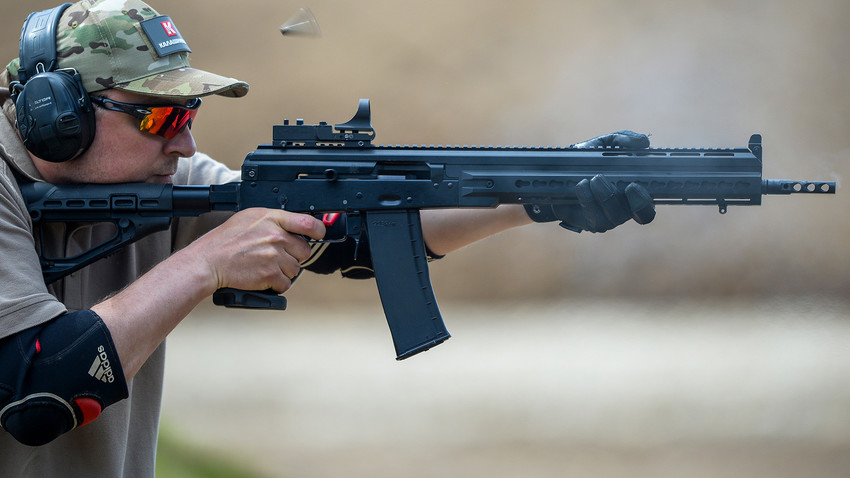 These bad boys can shred targets, are used by both the military and civilians, and look pretty sharp as well.
American AA-12
This beast appeared on the market after the Vietnam War when the U.S. military desperately needed a powerful weapon for close combat.
The AA-12 is a fully automatic shotgun with a 32 round magazine. It allows the shooter to project heavy fire with 12 gauge ammo. The main feature of this weapon is its low recoil that allows even an unskilled shooter to wreak havoc.
Sadly it's hard to find these shotguns in Russia, but they're popular in the U.S., where people often use them in civilian shooting ranges.
Russian Saiga-12
The Saiga-12 is the Russian counterpart to the American AA-12. Both weapons project heavy fire, yet the Saiga-12's fire rate is almost double the speed: The gun can reel of 600 shots per minute - that's a lot of hot lead. In fact, Russia's iconic AK 47 assault rifle boasts the same fire rate, so too the country's PKM machine gun.
The shotgun has two fire modes: Automatic and semi-auto - so the shooter can go tactical if required. But let's not forget that such shotguns are created for close combat and aren't effective beyond a range of 50 meters.
Assault rifle bullets are often too powerful when storming buildings in the city, especially in densely populated districts. Ammunition may pierce enemies before hitting innocent civilians. Therefore, the special forces need a close combat weapon," Deputy Chairman of the Central Council of Russia's Practical Shooting Federation and Master of Sports of Russia (MS) Andrey Kirisenko told Russia Beyond.
According to him, Saiga effectively operates at distances up to 50 meters. At the same time, one of its shots is equivalent to an entire cartridge from a PM pistol. With the new weapon, nine eight-millimeter balls are first at the target at once.
Saiga is the only reliable rifle in the world with a box-shaped magazine. And if needed, a policeman may replace the cartridge with lethal ammo like buckshot." said Kirisenko.
The gun is based on the concept of the Kalashnikov assault rifle, so it's reliable and failsafe, the expert added.
Italian M-4 Super 90
This is probably one of the most respected foreign shotguns in Russia. Italy's Benelli M-4 Super 90 is famed not only for its ergonomics and reliability, but also for its beauty.
It's been adopted by the U.S. military and law enforcement units. It received an adjustable stock and Picatinny rails that allows operatives to install various tactical gear to increase operational mobility.
The guns are loved by U.S. marines and have become a popular weapon on the civilian arms market in Russia.
Yet the gun is pretty expensive compared to Russian weapons of this type - sanctions as well as customs duty have increased the cost of the M-4 to nearly $3,000, which is a pretty hefty price tag, especially when you can bag a Saiga-12 for around $400.
If using any of Russia Beyond's content, partly or in full, always provide an active hyperlink to the original material.