This pair of light armored battle wagons will beef up Russian defenses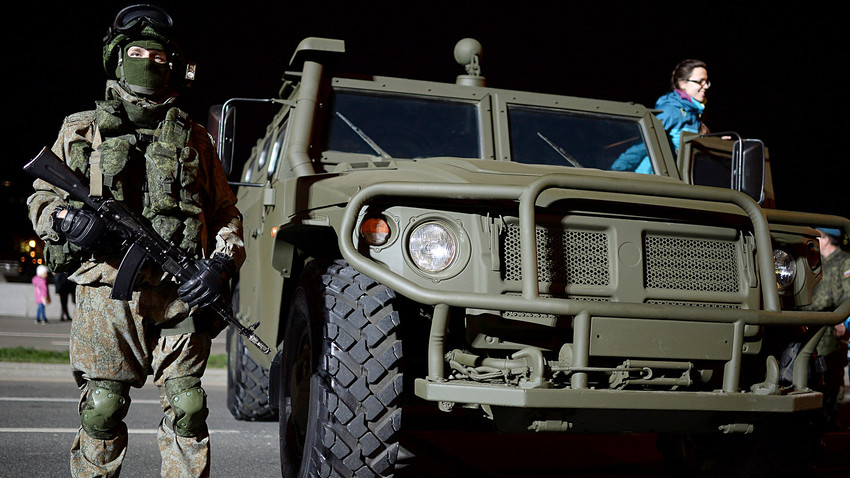 An army man with a GAZ 2330 Tigr vehicle at the Russian Army Festival in Moscow.
Ramil Sitdikov/Sputnik
When the fast and furious vehicles pass military testing they will be added to the army's ranks to patrol Russia's cold northern borders.
Russia's military is currently testing new light armored vehicles that are designed to serve in both freezing northern conditions and the Middle East. Russia Beyond brings you two such battle wagons set to enhance the country's offense and defense.
Two-ton Arctic border monster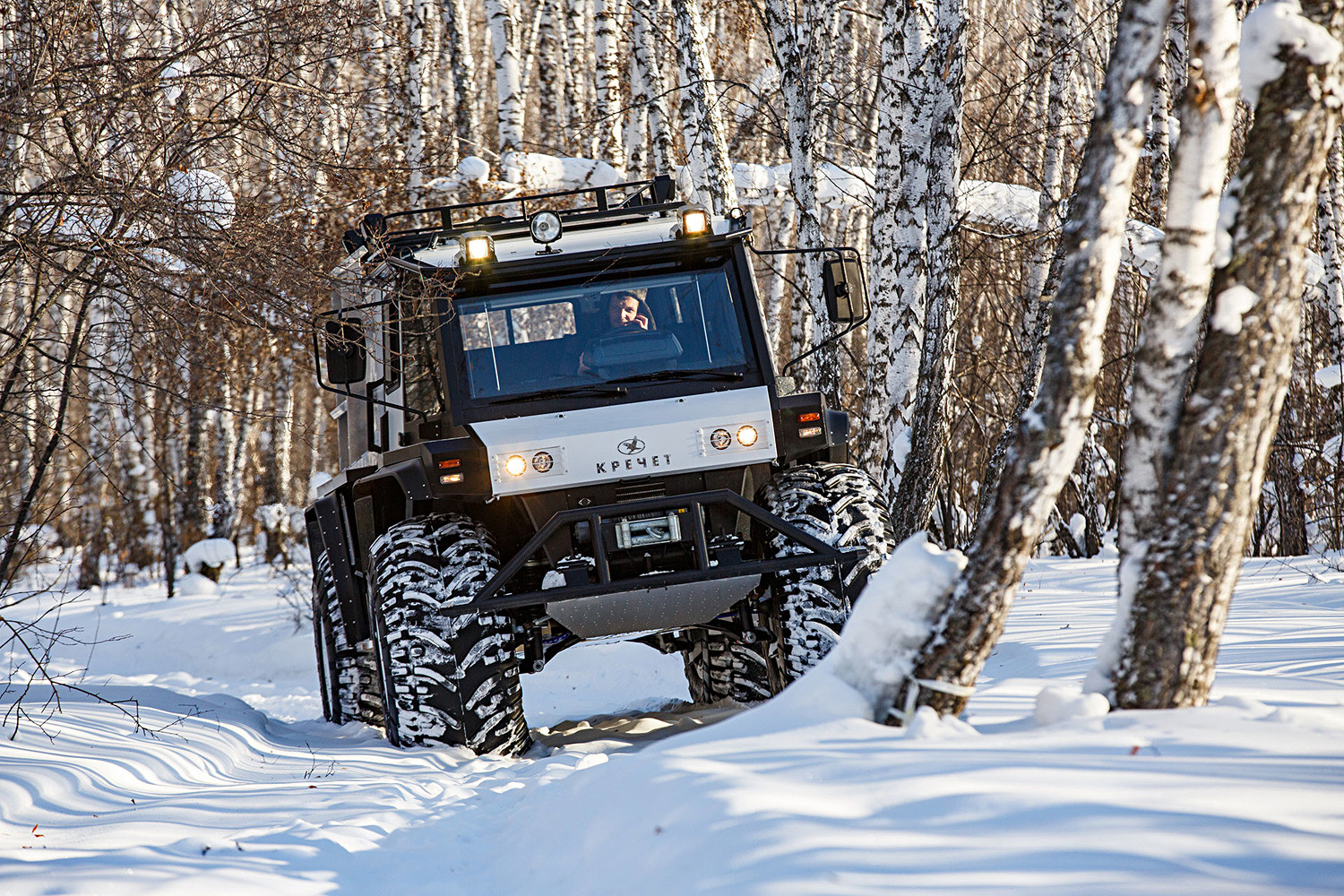 Russian Arctic troops are test driving a vehicle called "Kretchet" for border patrol and reconnaissance missions. These machines were specially created for the severe conditions of the country's north.
"The vehicles are light and able to cover up to 2,000 km on just one tank of fuel. This particular one can ride through three-meter high snow blocks at 50 km/h. If the engineers install additional armor and it passes Defense Ministry testing, we'll be able to see it in our Arctic Joint Strategic Command in a couple of years," Dmitry Safonov, a former Izvestia newspaper military analyst, told Russia Beyond.
The six-wheeled truck can transport 10 fully armed soldiers, the expert added. However, the vehicle cannot be decked out with heavy artillery or machine gun systems yet.
"If heavy gun systems are installed, Kretchet would lose speed and manoeuvrability," Safonov said.
Tigers of the Russian Army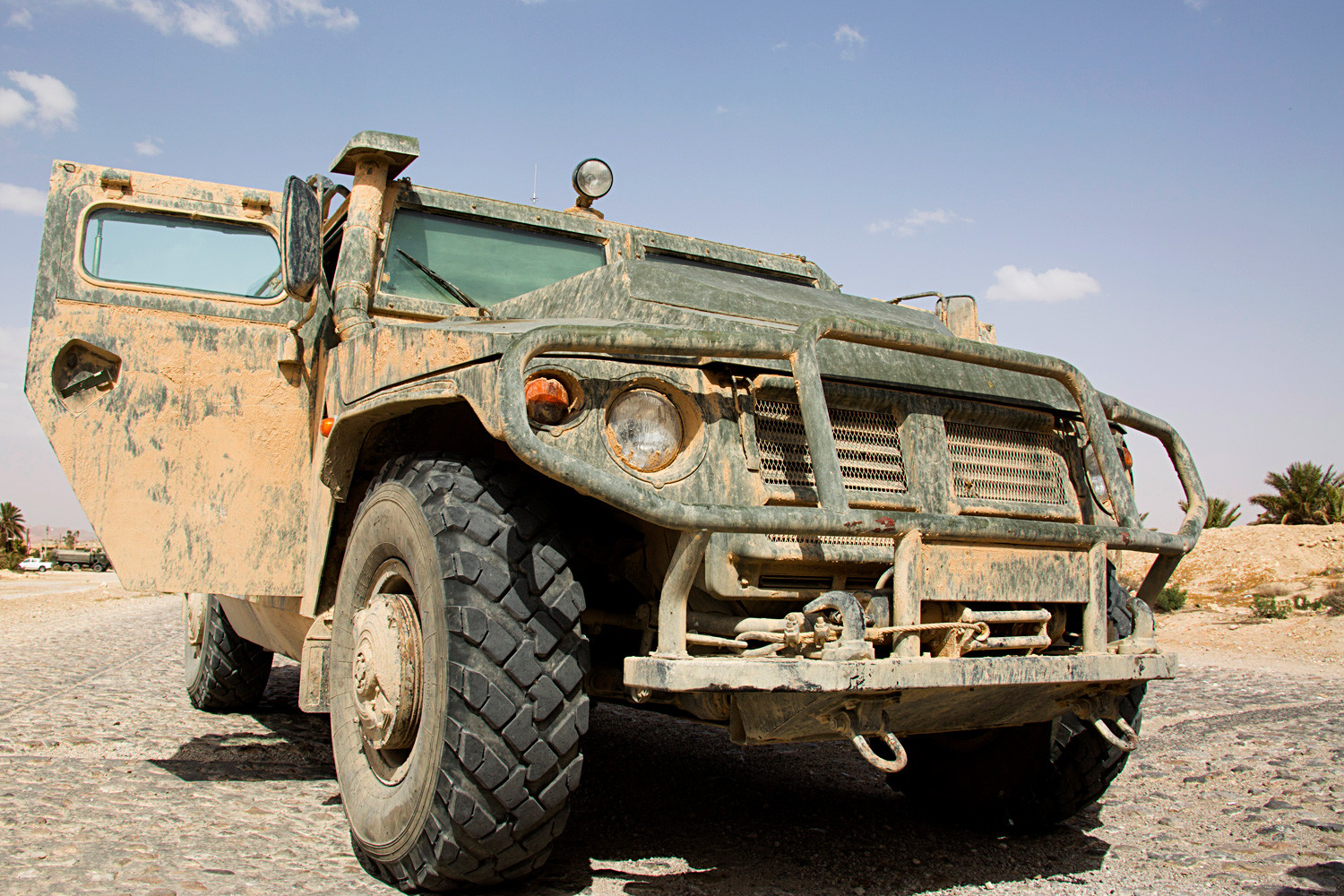 Hundreds of "Tiger" light armoured vehicles will soon be added to military ranks. One of these vehicles withstood a direct hit from a missile in Syria, saving the life of the soldier inside. These machines also have a V-shaped under chassis to protect from mines and roadside bombs.
"These vehicles can also act as stationary unmanned turrets due to the "arbalet" (crossbow) firing module on board. So a team can place a vehicle on a position and then hide under cover not far away and use it to eliminate enemy targets with the remote control system," Vadim Kozulin, the professor at the Academy of Military Sciences, told Russia Beyond.
At the moment engineers are experimenting by installing various types of new weaponry on board of these vehicles, including 100-mm guns. A civilian version of the Tiger also exists, in fact, Defence Minister Sergey Shoigu has one in his garage.
"It's like a Hummer, the civilian version of the American light armour vehicle Humvee. It's way lighter, doesn't have armoured capsules for crews, or military chassis," the expert noted.
If you want a civilian Tiger for yourself be prepared to dig deep: $245,000.
If using any of Russia Beyond's content, partly or in full, always provide an active hyperlink to the original material.