Russia's National Guard now has a new, ultra accurate sniper rifle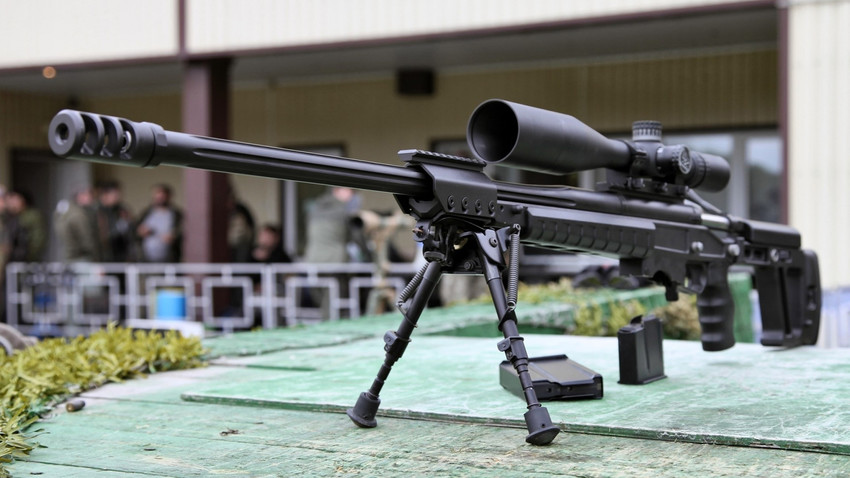 Even Marvel's Deadshot would be jealous of Russia's new sniper rifle
The new weapon is set to replace the expensive foreign rifles used by snipers in Russia's special forces, and in the future it might even be used by President Putin's secret services.
A new sniper rifle coined "Tochnost," designed for 7.62 х 51 mm (.308 Winchester) and 8.6 х 70 mm (.388 Lapua Magnum) cartridges, is being mass produced for special units in Russia's National Guard . According to RIA Novosti, this new firearm could be introduced into Russia's Federal Protective Service, which guards high-ranking state officials including President Vladimir Putin.
The new weapon is a modified version of the T-5000 rifle, which was first presented in 2011 by the Russian company ORSIS.
Seven years ago, the Internal Troops recognized the rifle's potential and considered it to be the perfect replacement for high-cost foreign arms. In particular, the T-5000 exceeds the SSG 08 rifle, which was purchased from the Austrian company Steyr-Mannlicher for the Main Intelligence Directorate (GRU). Experts have highlighted several advantages of the new Russian rifle, such as its shooting accuracy, ergonomic design, and of course, its price tag. It's much cheaper to buy weapons at home than abroad.
The commander of the Russian Internal Troops has sent the first batch of T-500 rifles to the army for testing.
A key feature of the new and improved "Tochnost" rifle, as you may have guessed from its name if you speak Russian, is its g accuracy. The rifle has an accuracy of 0.5 MOA (1.5cm at 100m). In addition, a .388 caliber "Tochnost" rifle can hit targets 1.5km away, which is one of the main reasons why it will replace foreign arms used by the National Guard.
In a company statement, ORSIS claimed that they have calculated the perfect weight and balance for the new rifle to ensure that it recoils backward and not forwards when fired.
In fact, the new rifle has been fitted with a muzzle brake to reduce recoil by almost 50 percent and it also has an adjustable trigger which allows snipers to fire the weapon without losing sight of the target.
If using any of Russia Beyond's content, partly or in full, always provide an active hyperlink to the original material.