Kalashnikov Concern is prepping a new reconnaissance drone for tests in Syria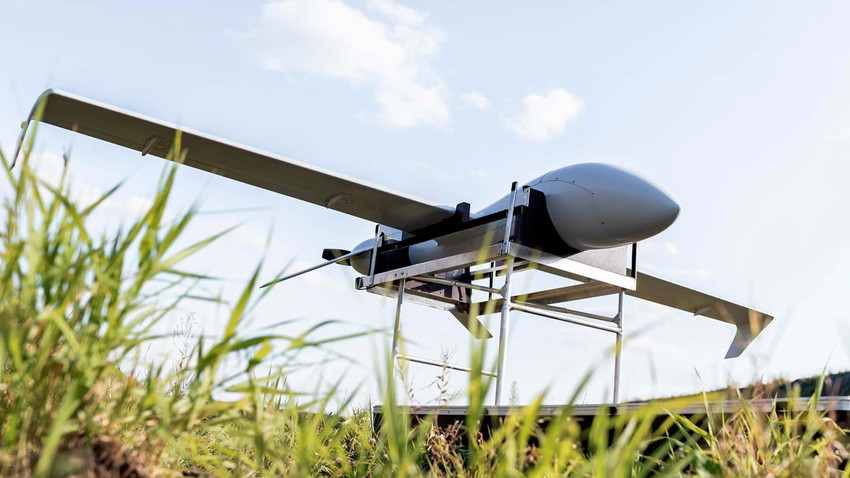 Russia's army is set to welcome a new drone (UAV) into its armory - it will be able to detect militant positions and maybe even drop bombs on them.
A new reconnaissance drone for Russia's military was presented by a subsidiary of arms manufacturer Kalashnikov Concern in Moscow in late October.
The new model has not yet been given a catchy name like Armata or Coalition like other big and beautiful Russian weapons, so it's still being referred to by its codename: ZALA 421 16Е5 version 2.
The designers have fitted the drone with a new type of airframe, which allows it to fly faster with more maneuverability, it can even make pirouettes in the air.
At the same time, this model can have as many as three types of engine - an environmentally friendly electric motor with a flight time of up to seven hours; an internal combustion engine, like in a car, with a flight time of 12 hours, or a "hybrid" of the two. The latter option is needed if the reconnaissance area is situated 100 km or more from the base.
"For example, it can fly on gasoline for a while and then switch to electric mode, and the enemy's reconnaissance assets will have much more trouble detecting the drone by its reflective features or 'hearing' the sound of its engine. And believe me, gasoline-powered drones at a height of 1-1.5 km can be heard very well," says Konstantin Bashkin, general director of the company that developed the drone, OOO TsST.
At the same time, the new UAV can rise and work at an altitude of up to 5 km, depending on the reconnaissance equipment and cameras installed on it.
"At the current stage of development, it can accommodate up to 7 kg of payload. These can be thermal imaging and 60x zoom cameras, which make it possible to use the drone both day and night," Bashkin adds.
Furthermore, the drone does not need an airfield or any especially equipped platform to take off. It is launched from a catapult mounted on a trailer for an all-terrain vehicle, an armored personnel carrier, or any other army vehicle. It can also easily land on any site thanks to its parachute and air cushion, which is triggered by contact with the ground.
Differences from foreign equivalents and future models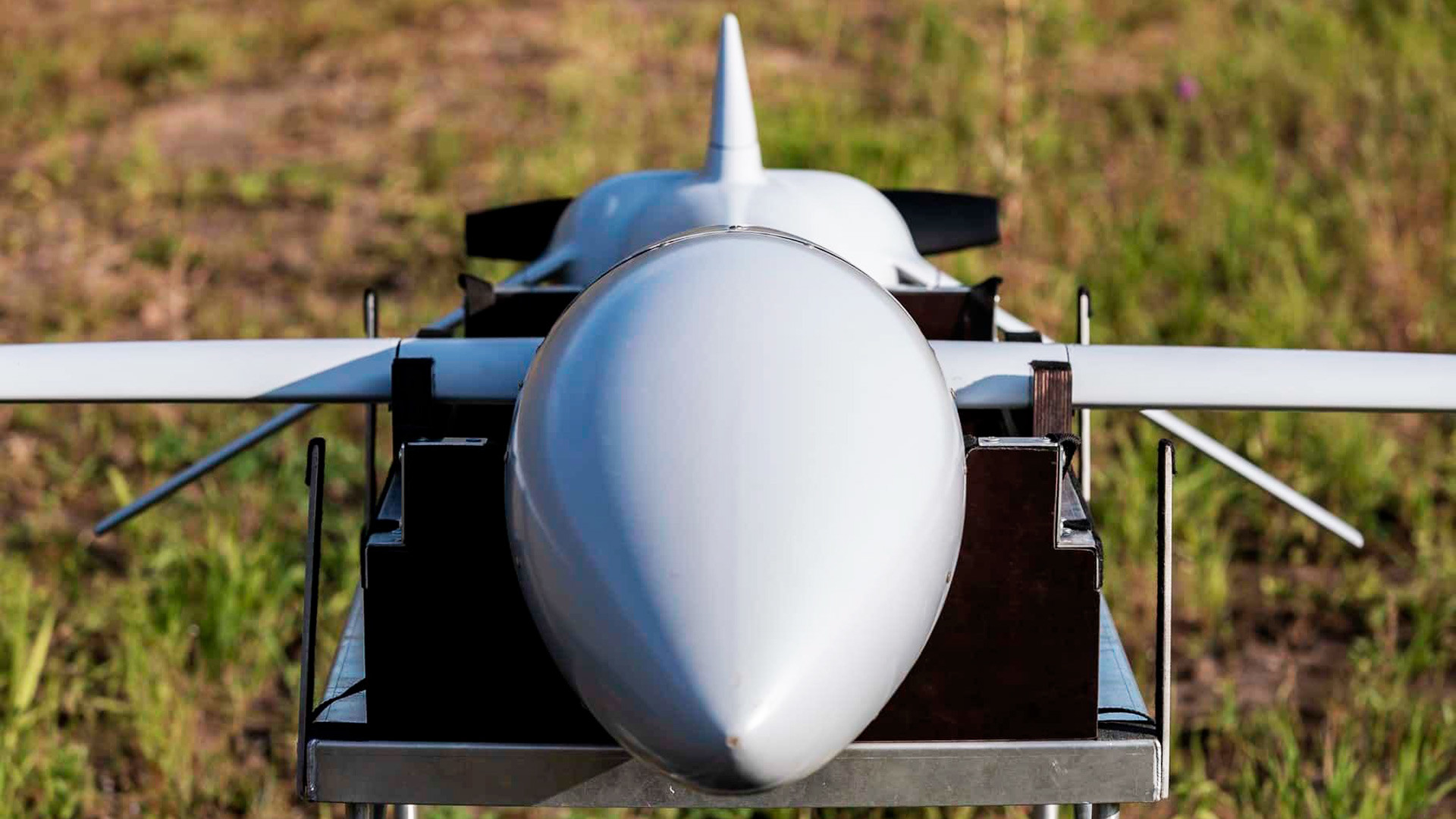 The new Russian UAV has both advantages and disadvantages compared to its foreign counterparts. According to the designer, the payload (or more simply put, what a drone carries and in what quantities) of foreign drones are higher, but the Russian model has better protection of information transmission channels to the base. Simply put, intercepting intelligence from a Russian-made drone is far more difficult and more expensive than from its foreign counterparts.
The new model is due to baptised in Syria soon. The developers plan to hand the drone over to the military for tests in early 2019, and after a series of trials at test ranges in Russia, it will be dispatched to the Middle East to flush out militants.
The manufacturer is also considering model concepts for foreign armed forces. However, at present, it cannot say for sure when it will present the export version.
An interesting feature of the new drone is that in the future it can be developed into a combat UAV, which instead of cameras and guidance systems will have carry unguided bombs.
If using any of Russia Beyond's content, partly or in full, always provide an active hyperlink to the original material.