The 'secret' missiles for combat helicopters being developed by Russia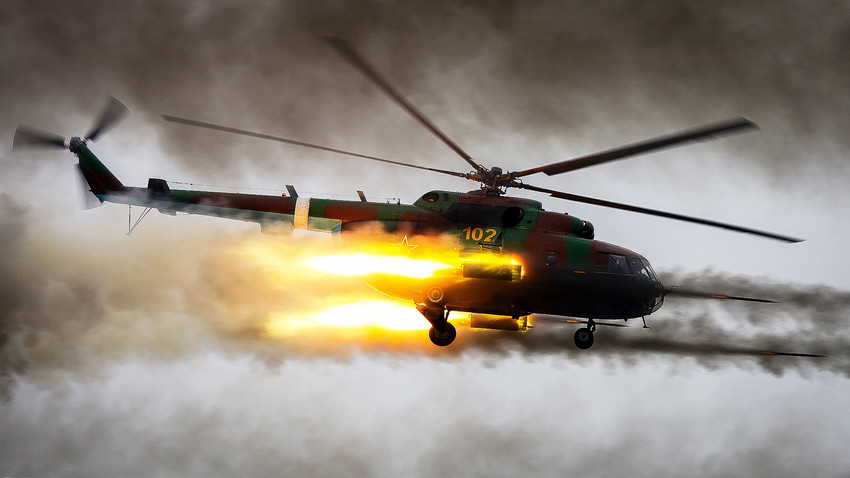 For a long time, precision-guided weapons were the priority, but now the Russian military industrial complex (MIC) has set its sights on unguided projectiles for helicopters.
The two new weapons have been named Broneboischik ("Antitank Rifleman") and Monolit ("Monolith"), reports TASS. They will be guided and unguided 130-mm caliber missiles, designed to destroy aircraft in reinforced concrete shelters, as well as superhardened equipment and enemy manpower.
They will come in various modifications with a range of 1-4 km. Moreover, an MIC source told Russia Beyond that already they can each penetrate up to 6 m of earth and a 1-m thick reinforced concrete wall.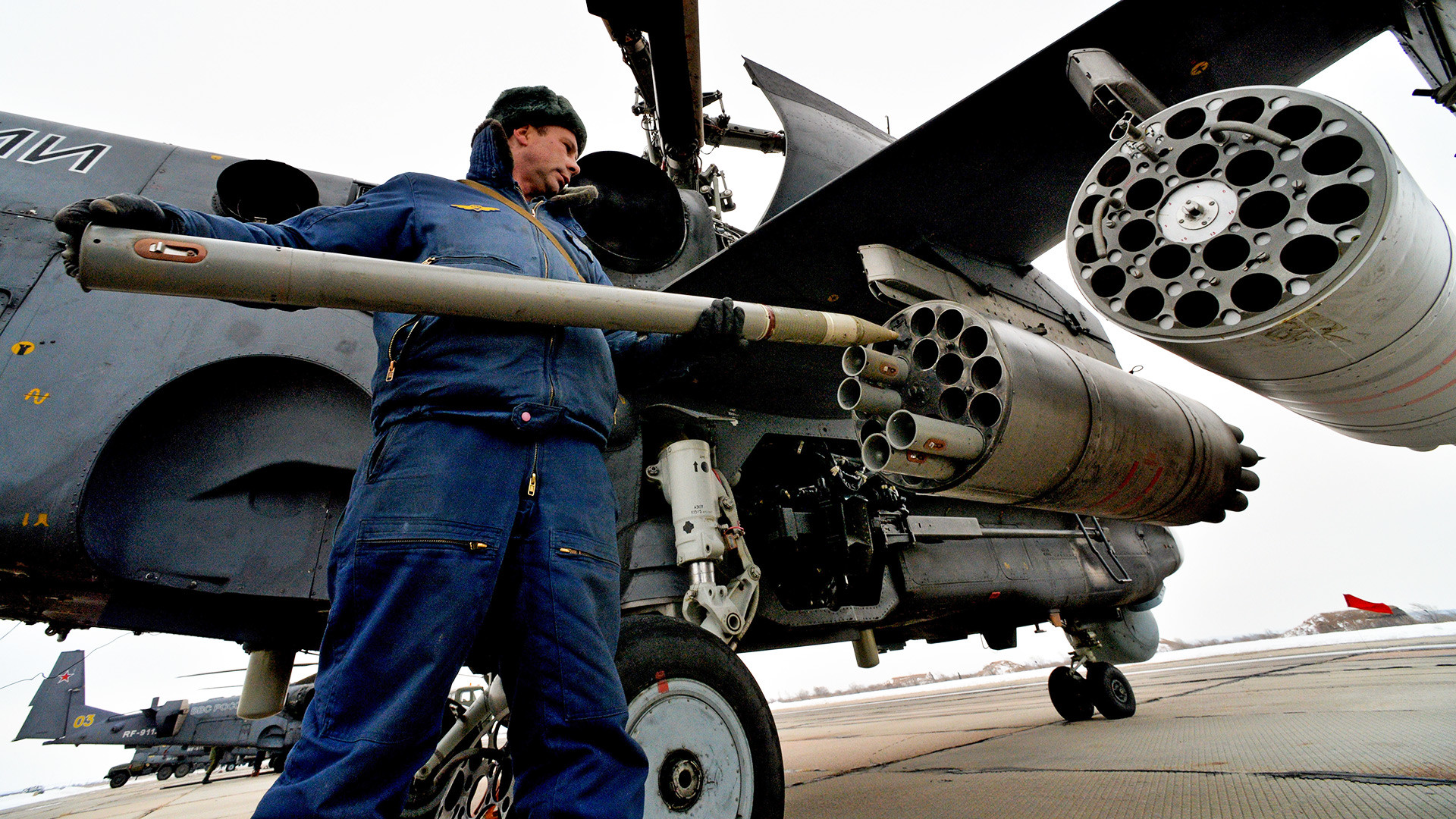 The missiles are due to be unveiled to the world in 2020, but this timeframe could be pushed back till 2022, depending on how development and military testing proceed, our source believes.
Engineers are also working on adaptations of these warheads for export, but they will not appear before the main version is delivered to the Russian Ministry of Defense.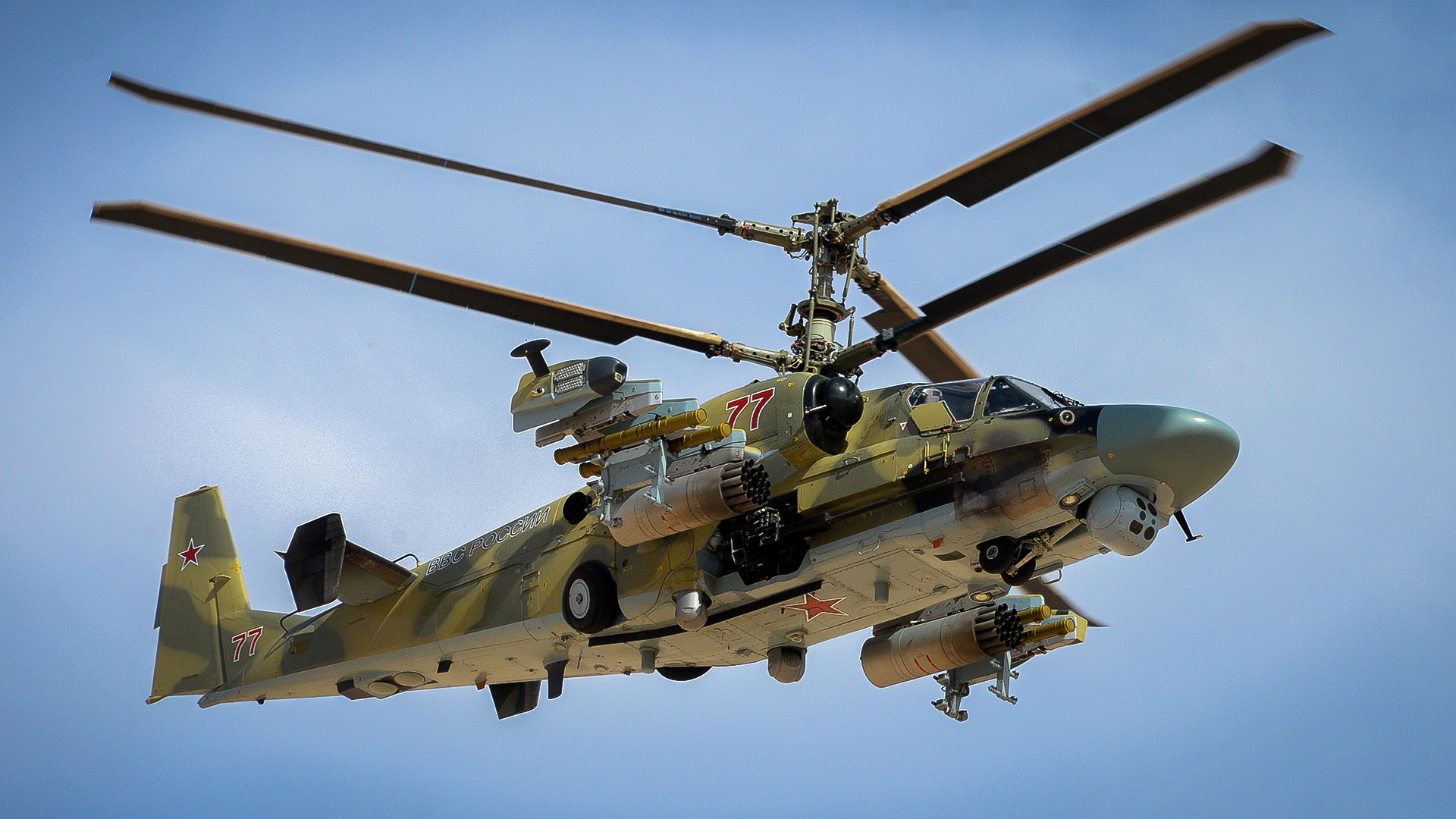 Mikhail Voskresenskiy/Sputnik
A potted history of unguided missiles in Russia
In recent years, Russia has stepped up its development of high-precision weapons: cruise and ballistic missiles of varying range. All these weapons (which, to borrow a phrase from George W. Bush, could "hit a camel in the butt") are still rarely used in real theaters of operations—the lion's share of on-the-ground work is done by combat helicopters armed with unguided projectiles.
Moscow first deployed unguided air-to-surface missiles during the Soviet-Afghan War (1979-89). Just one sortie by a squadron of Mi-24 combat helicopters or Su-25 assault fighters fully loaded with such missiles was guaranteed to obliterate the enemy's firing points regardless of their size.
These projectiles nosedived from an altitude of 1.5 km, and just one warhead atop the simplest C-8 missile was enough to scorch the earth and slice through enemy soldiers and hardware with shrapnel within a radius of 15-17 m.
Such projectiles and associated warfare tactics have been deployed in subsequent conflicts, including Syria, where Mi-24 and Ka-52 combat aircraft were used to clear militants and heavy vehicles from outposts before the arrival of Russian special forces and the regular Syrian army.
However, technological progress and security threats required that Russia invest in and modernize its strategic forces as regards nuclear weapons and high-precision systems (cruise and guided missiles). US and NATO operations in the Middle East also demonstrated their utility. So such unguided missiles for choppers remained on the back burner, which isn't surprising really, since they were performing their task anyway.
If using any of Russia Beyond's content, partly or in full, always provide an active hyperlink to the original material.