Russian Spec Ops units master fighting pirates in Arctic waters (PHOTOS)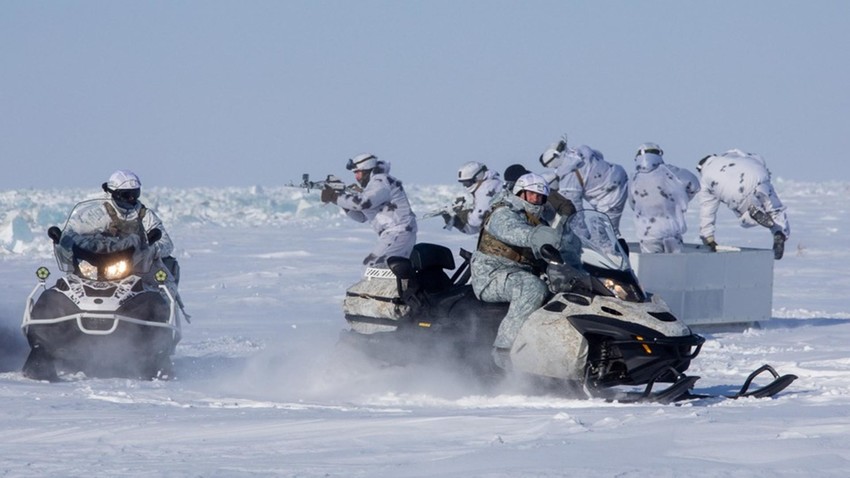 If pirates try to capture a cargo ship in the Arctic, some of Russia's best Spec Ops units will be on hand to defend.
At the end of March, Rosguard forces travelled to the Arctic region to master their skills in rescuing captives on cargo ships hijacked by pirates.
The purpose of the military drills is to test unit skills in the coldest region of the world and check their possibility to defend Russia's objectives and interests there.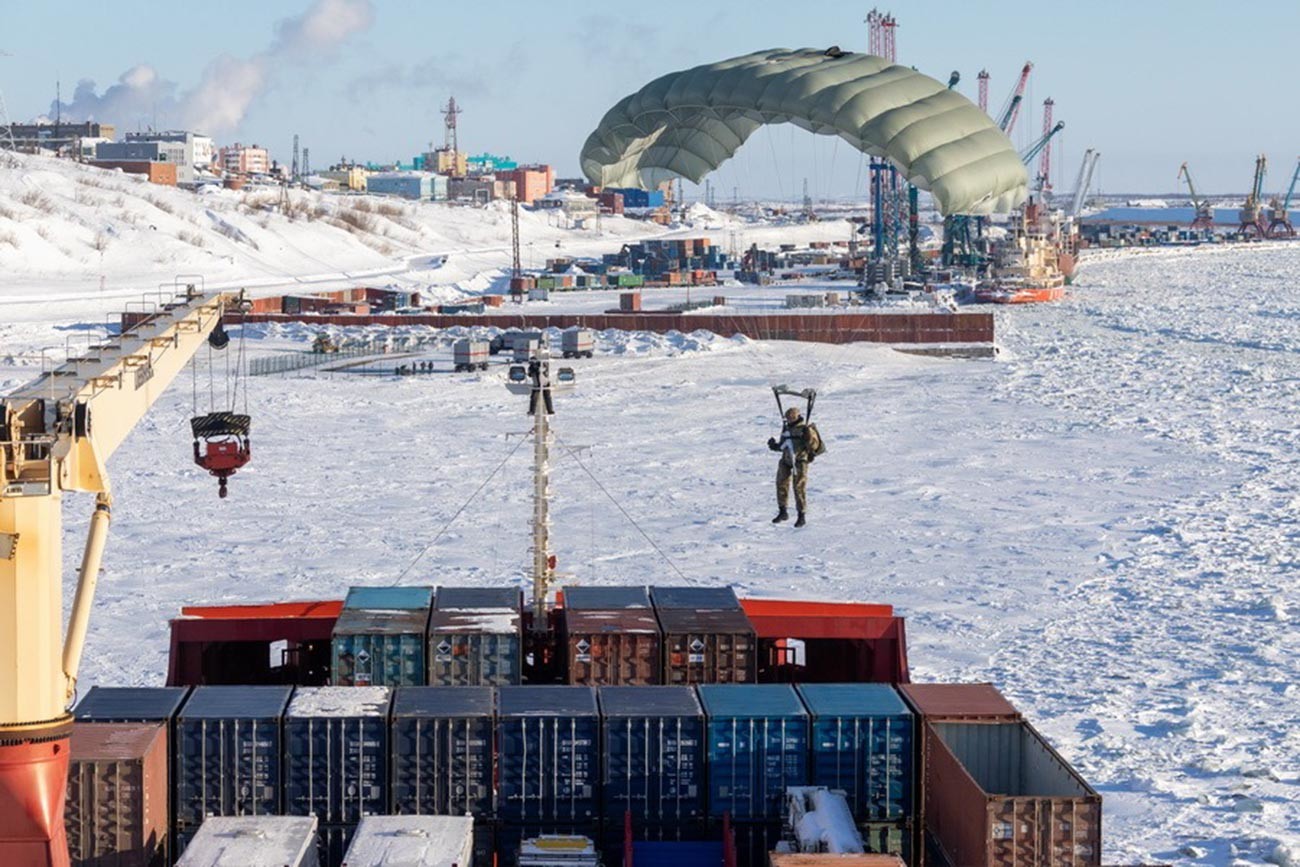 For example, at the moment, Rosguard units are tasked with protecting three nuclear power facilities and seven ships with nuclear installations (including the first floating nuclear power plant in Pevek) in the Arctic region, as well as nine international seaports along the Northern Sea Route.
The drill program includes two stages.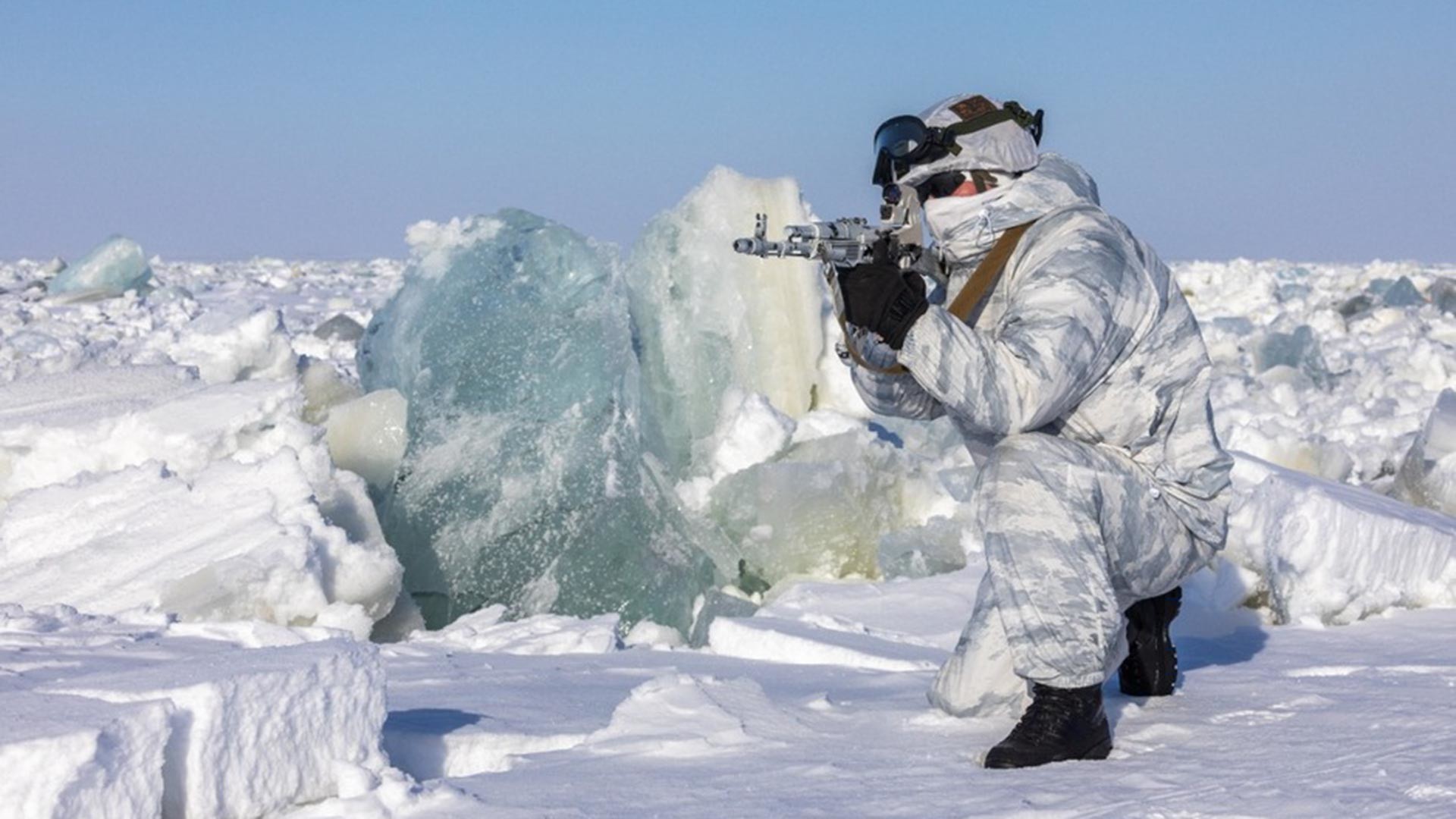 Alexey Pestrikov/Rosguard
The scenario of the first is as follows: a criminal group has captured a container ship that arrived at the seaport right after a nuclear-powered icebreaker. The terrorists or pirates want to steal the cargo which contains explosive materials.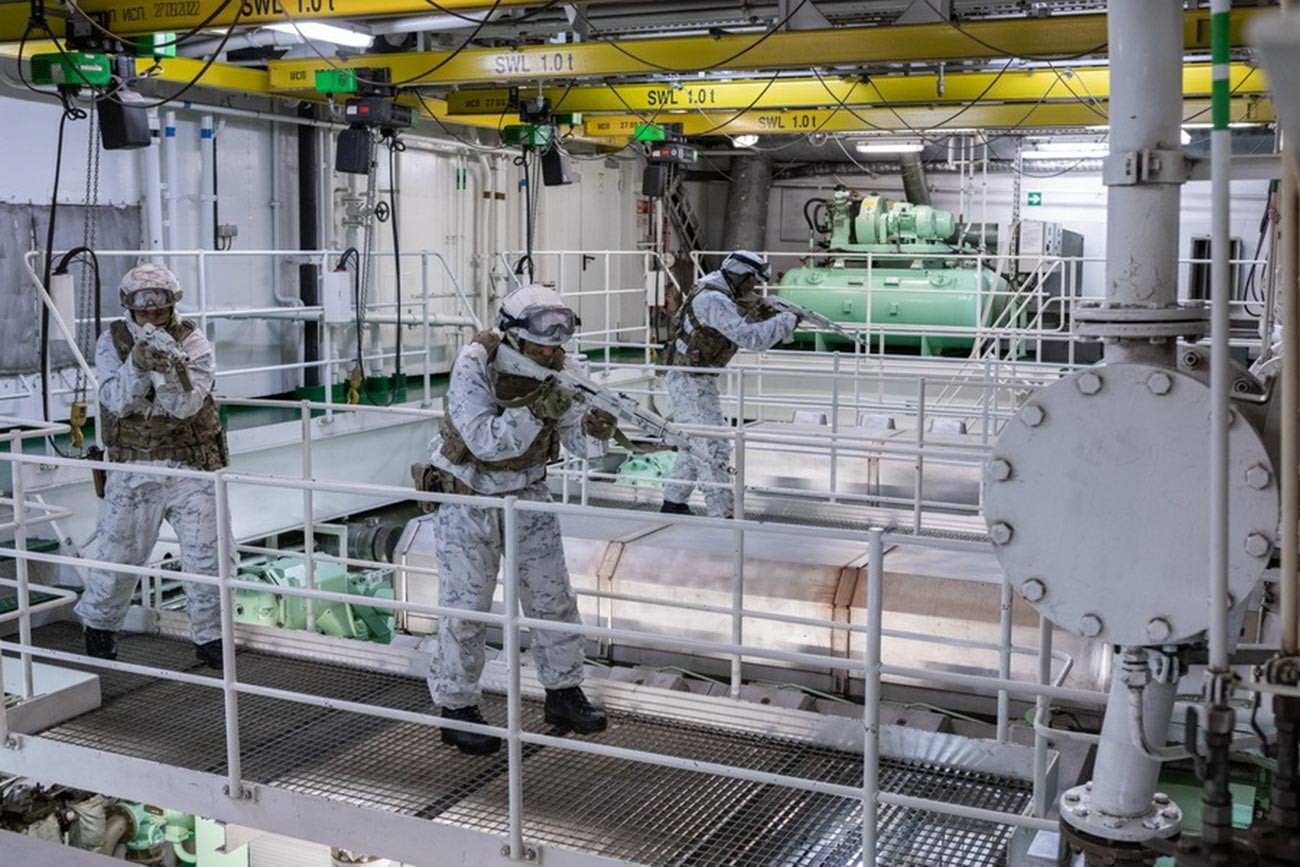 Alexey Pestrikov/Rosguard
So, the task of the military units was not only to storm the boat with explosions and gunfights, but also to come aboard under cover and to silently eliminate enemies one by one.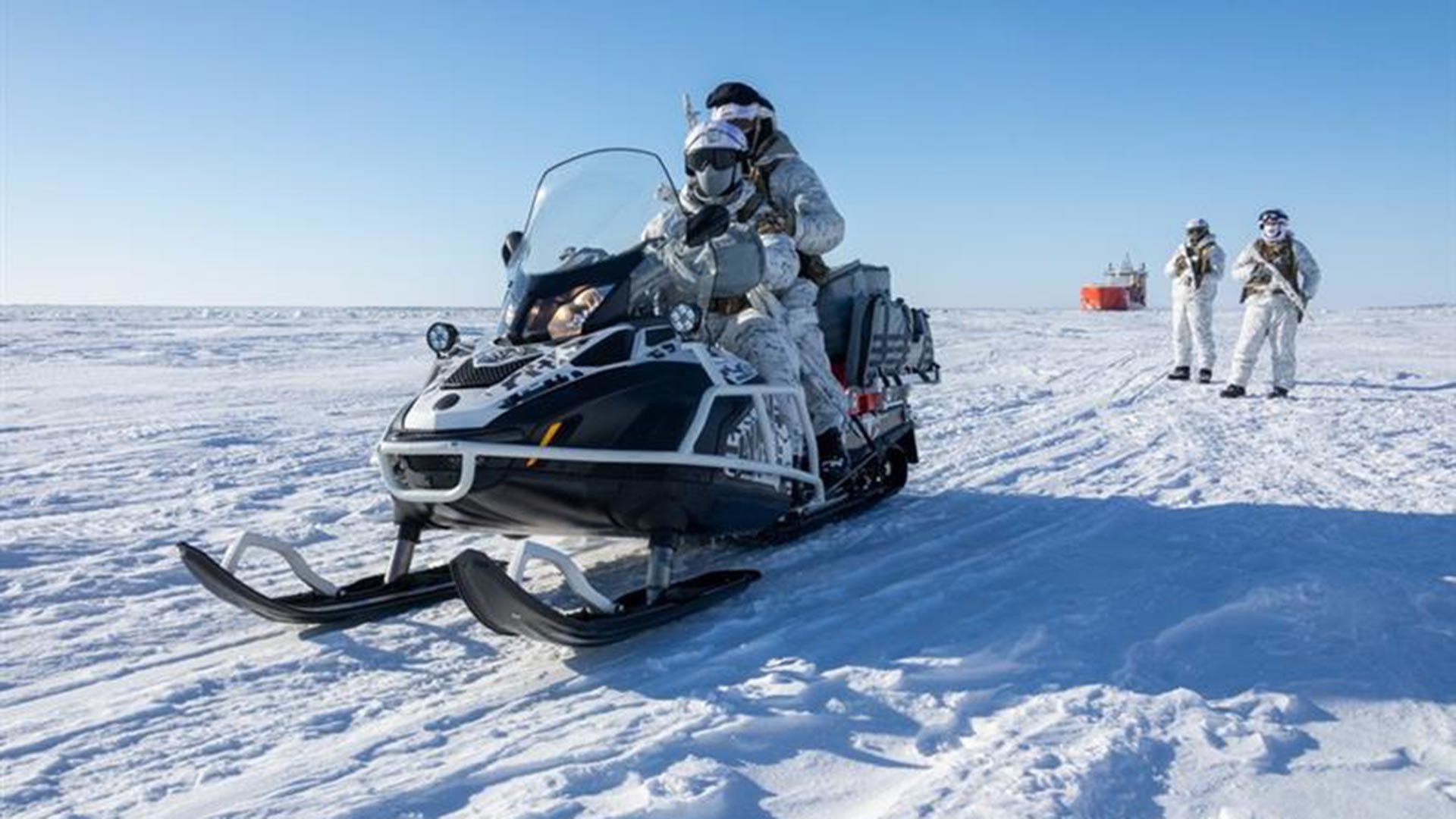 Alexey Pestrikov/Rosguard
The task was also complicated by having to rescue heavily guarded hostages and explosives on their waists that also had to be defused.
Alexey Pestrikov/Rosguard
Units had to travel two days on military snowmobiles and had to organise sleeping on ice.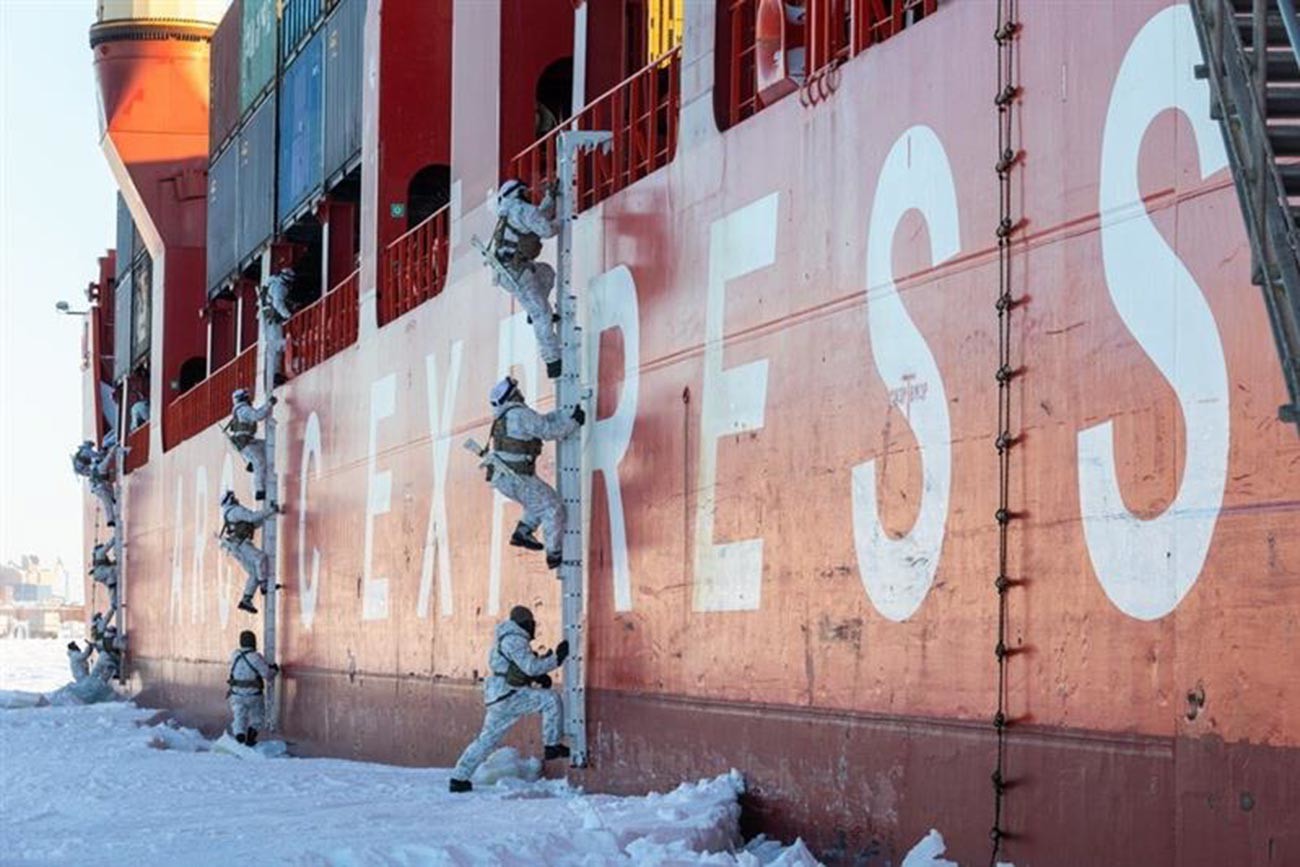 Alexey Pestrikov/Rosguard
Next, Spec Ops soldiers have to overcome almost 2,000 kilometers on snowmobiles and buggies and reach Dixon Airport in order to eliminate a terrorist threat at a remote civil aviation facility.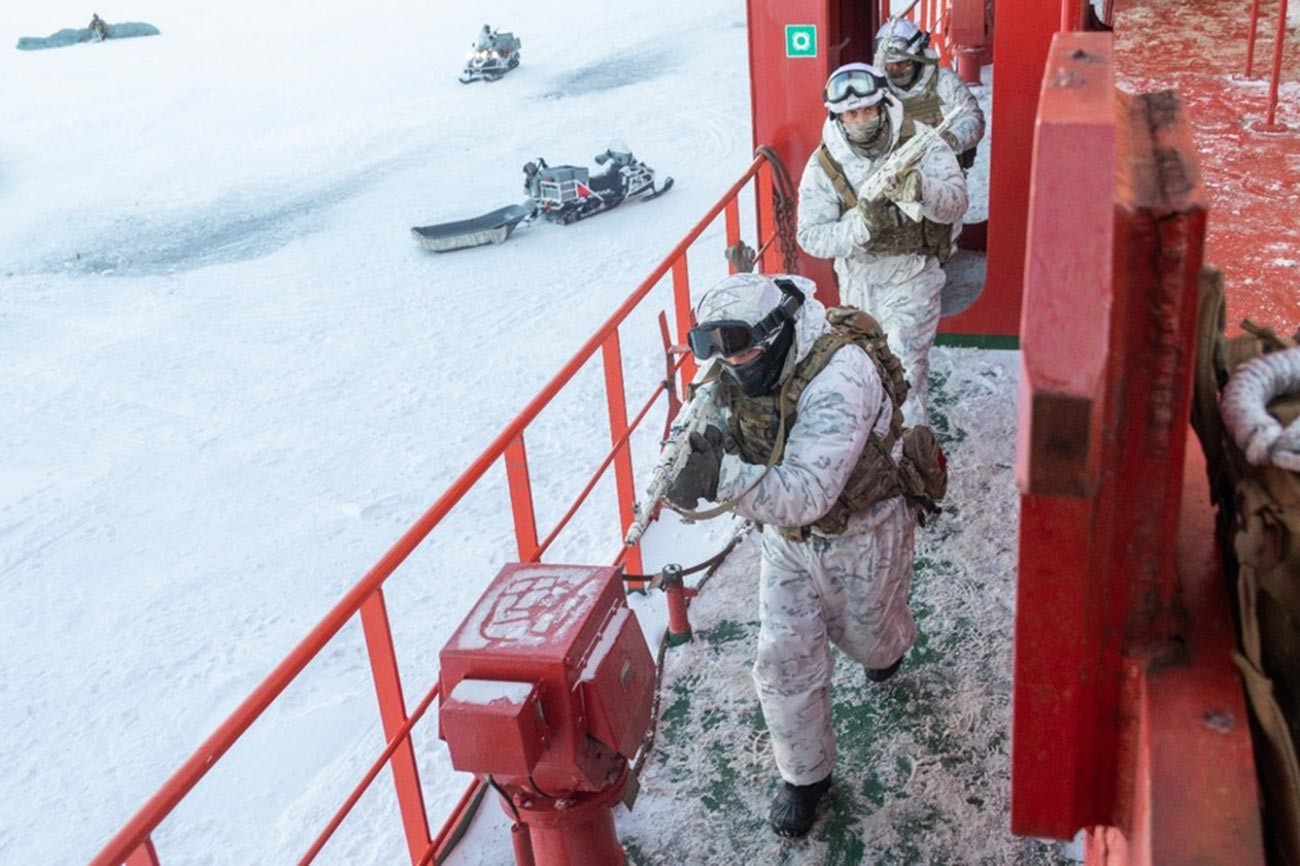 Alexey Pestrikov/Rosguard
These drills have become a part of the Strategy for the Development of the Arctic Zone of the Russian Federation and ensuring National Security for the period up to 2035.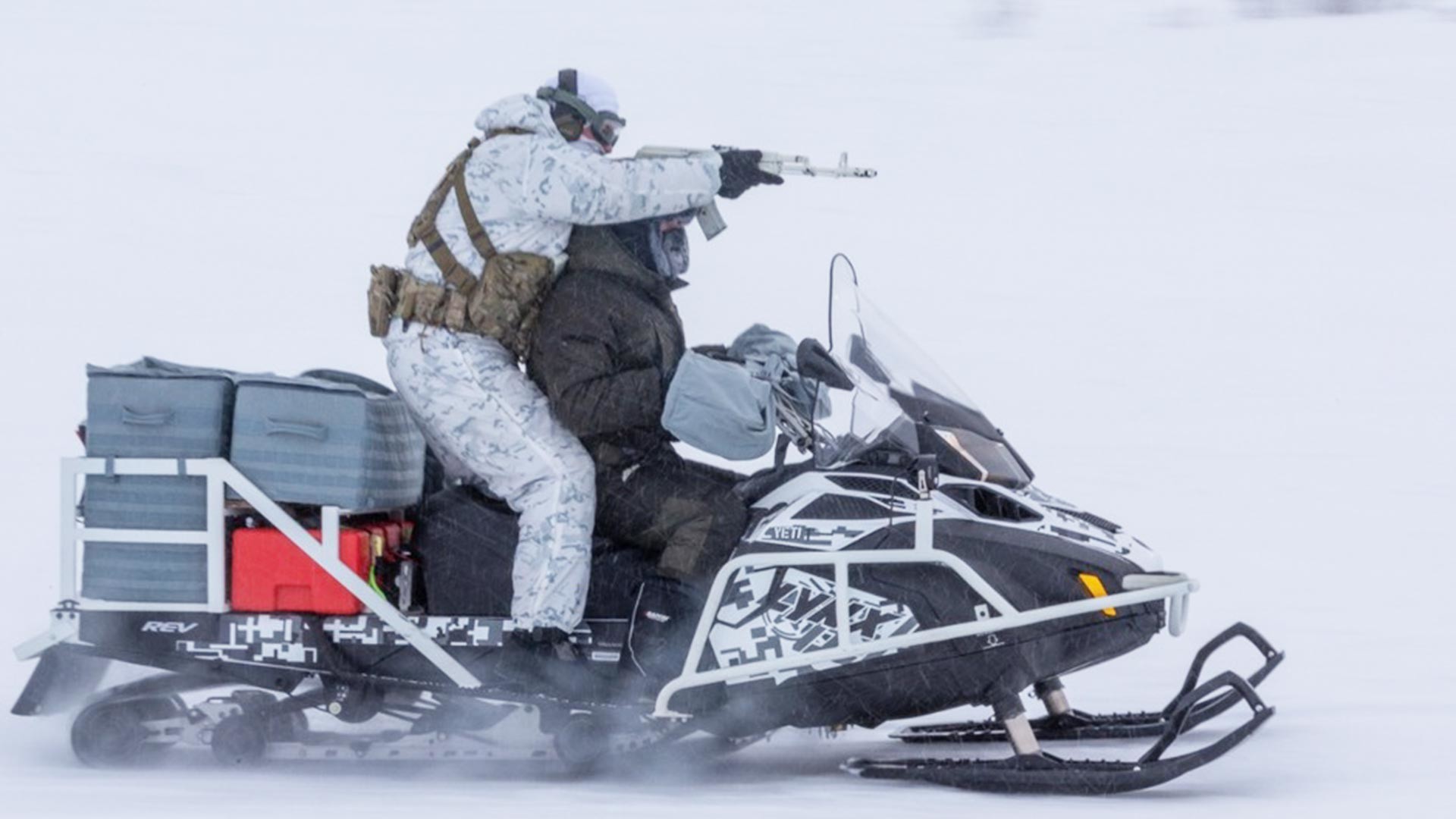 Alexey Pestrikov/Rosguard
The scale of the tasks requires constant improvement of the potential of the National Guard troops. In 2020 alone, more than 700 trespassers were detained in the Arctic zone at important state facilities protected by Rosguard units.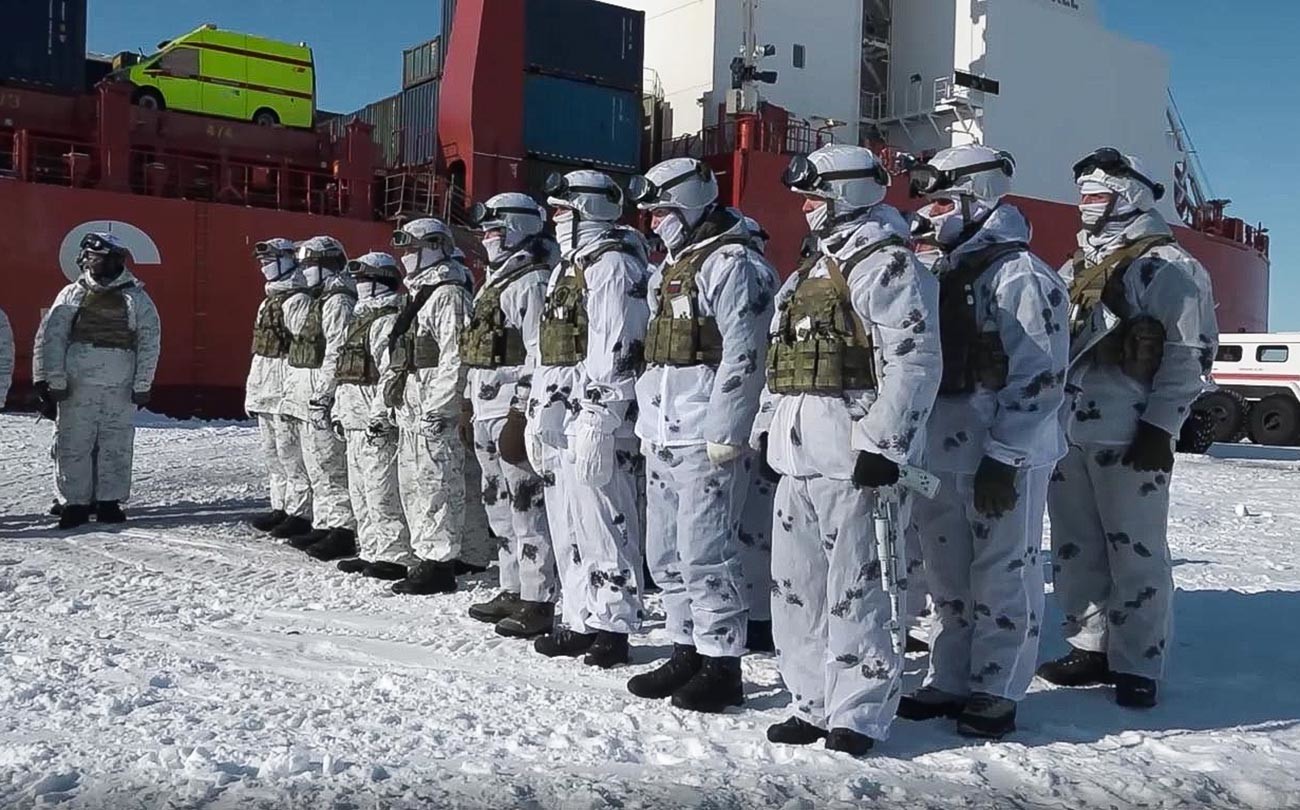 Alexey Pestrikov/Rosguard
In 2018, in the Murmansk region, as part of the 'Arctic-2018' special tactical exercise , the National Guard troops successfully solved a number of service and combat tasks in cooperation with the border authorities of the FSB of Russia and the Ministry of Defense of the Russian Federation, including during the landing in the area of Franz Josef Land.
If using any of Russia Beyond's content, partly or in full, always provide an active hyperlink to the original material.