From Red Square to a sleep capsule: How to make the most of a long flight layover in Moscow
Stuck in limbo between flights? Don't worry, if you're in one of the Russian capital's airports there are plenty of options to make the most of your stop.
Explore the city
Of course, the most attractive option is to get out of the airport and go see the city, especially if you've never set foot in the Russian capital. If you have five or so free hours, hop on one of the Aeroexpress trains! They leave from Domodedovo, Sheremetyevo, and Vnukovo international airports every 30 minutes and head straight for the city center.
In no more than 45 mins you will arrive at Paveletsky, Belorussky, or Kievsky station and be able to switch to the Metro - you'll be strutting around Red Square in no time. It only takes 10 minutes to reach the Kremlin walls from Paveletskaya and Belorusskaya Metro, and 15 mins from Kievskaya Metro.
Moscow's famous cobbled space is a must see! Make sure to visit the brand new Zaryadye Park as well, it's right next to the Kremlin. Just remember to get back to the airport in good time!
Another important thing to remember: If you're a citizen from a country that requires a special visa to enter Russia you'll have to have the required documents before exiting the airport during a layover. Get organized!
Get some sleep
If you'd prefer to spend your time relaxing, check out one of the many hotels in Moscow's airports. Sheremetyevo, for instance, recently opened a new capsule hotel called GoSleep.Moscow located in Terminal E. Partly managed by Finnish company GoSleep Oy it has 12 futuristic individual capsules with charging points and bag storage spaces where you can lie down in comfort. A stay in a capsule will cost you 500 rubles ($8.7) per hour during the day, and 760 rubles ($13) every two hours at night.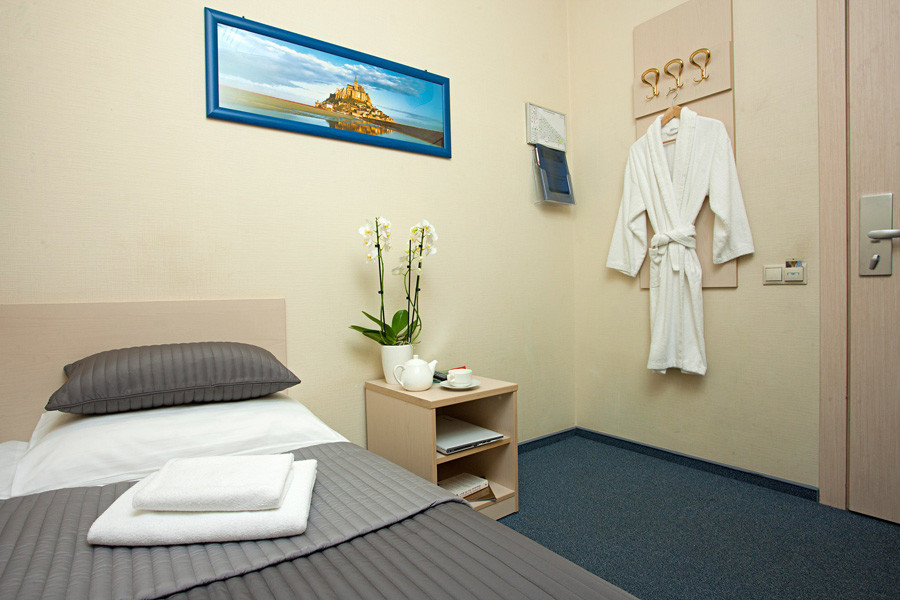 Another brand new hotel at Sheremetyevo is Vozdushny Express. Though said to be a capsule hotel, it offers spacious rooms that resemble cruise liner cabins. The minimum stay is four hours which will set you back between 4,600 and 5,850 rubles ($79-101).
Domodedovo has also recently opened a hotel within the airport's walls. Located on the second floor of the passenger terminal it has 35 rooms with free Wi-Fi. A two-hour stay here costs 2,700 rubles ($46.9). According to the airport's press office, soon it will be available for transit passengers as well!
Take a shower
Yes, there is a shower service available for transit passengers in Sheremetyevo Terminal D, both in public and business-lounge zones. Half an hour will cost you 400 rubles ($6.9) - soap, shower gel, and towel included. Get scrubbing!
Check out the perks of business lounge
Snacks, drinks, newspapers, TV, and Internet are among the benefits offered by a variety of lounges in Moscow's airports. Entry is not cheap, but enjoying a few hours in relative luxury can make a trip and prepare one for a long flight. In Vnukovo, access to the business lounge is 2,900 rubles ($50) for five hours, in Sheremetyevo - 3,500 rubles ($60) for three hours, and in Domodedovo - $75 for six hours.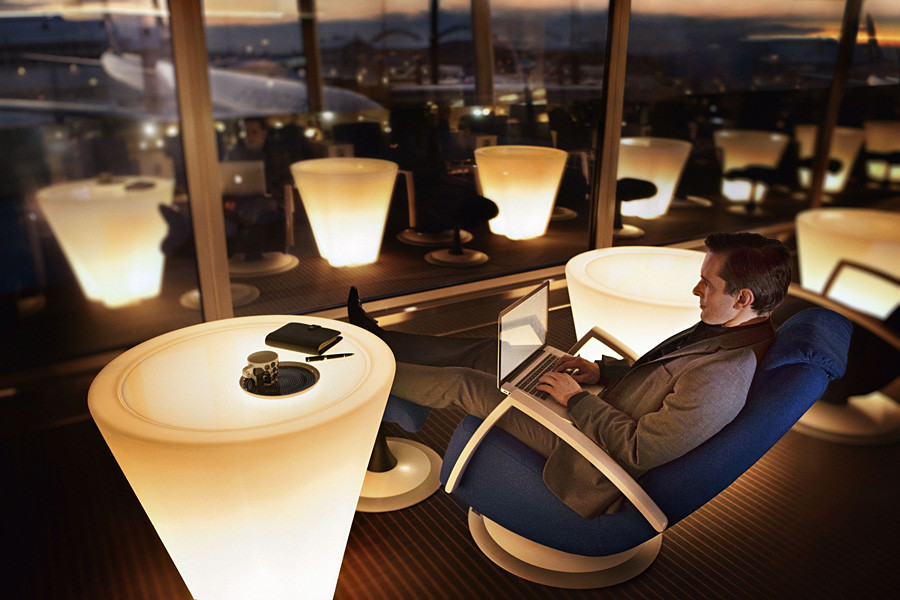 Freshen up your clothes
Yes, you can even clean your clothes or repair your jacket if needed. Such a service is available in Vnukovo and Sheremetyevo's Radisson Blu and Park Inn hotels.
Visit a photo exhibition
If you're lucky, you can even attend one of the exhibitions that often take place in Moscow's airports. In September, for instance, Sheremetyevo held a show celebrating the 870th anniversary of Moscow while Vnukovo presented images of rare Russian wildlife.
If you happen to be traveling via Domodedovo in the near future, check out the National Geographic exhibition on the first floor (just after border control), showing stunning images from Russia and abroad - the show closes Dec. 1.
Relax - send your kids to the creche
Need something fun for the kids? There are special playrooms that work 24 hours a day free of charge. In Vnukovo one is located in Terminal A (second floor), in Domodedovo – on the second floor of international and domestic departures, and in Sheremetyevo's Terminal D - on the second floor.
If using any of Russia Beyond's content, partly or in full, always provide an active hyperlink to the original material.