5 ways to enjoy autumn in Moscow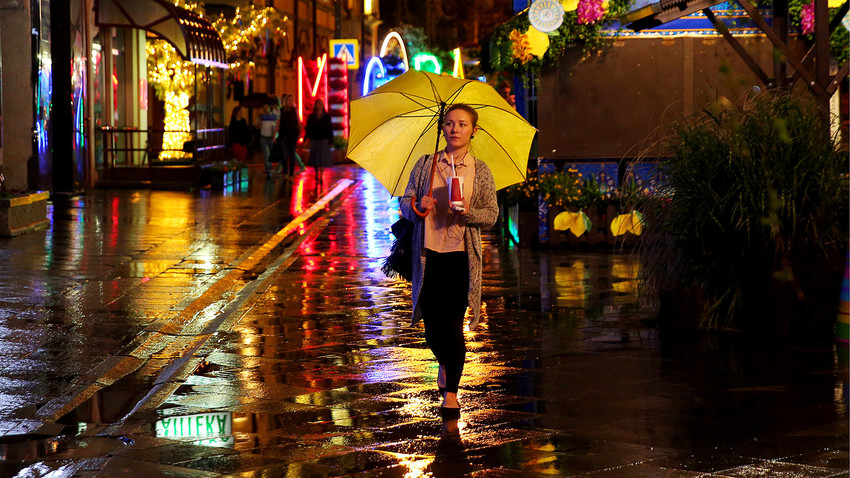 The weather forecasts offer little comfort: It seems that autumn - accompanied by heavy rain, dirty puddles, and sun that only appears once a month - has arrived in Moscow. But even in these bleak conditions one can have a good time in the capital. Here's Russia Beyond's guide to where to find cosy spots in Moscow.
1. Get warm with a drink
Tea and coffee, as well as much stronger beverages, can be found in the capital 24 hours a day. To enjoy a cuppa, and the warm hues of a cosy interior, go to the Delyus Dushoy cafe on Pyatnitskaya Street. It's become a favorite cafe among Muscovites thanks to its minimalist interior and pale pink walls that are an ideal background for a selfie. But the place should really be appreciated for its classic coffee and the fact no animal milk is used in the drinks - only almond milk. The cafe is within walking distance of the Kremlin and the new Zaryadye Park.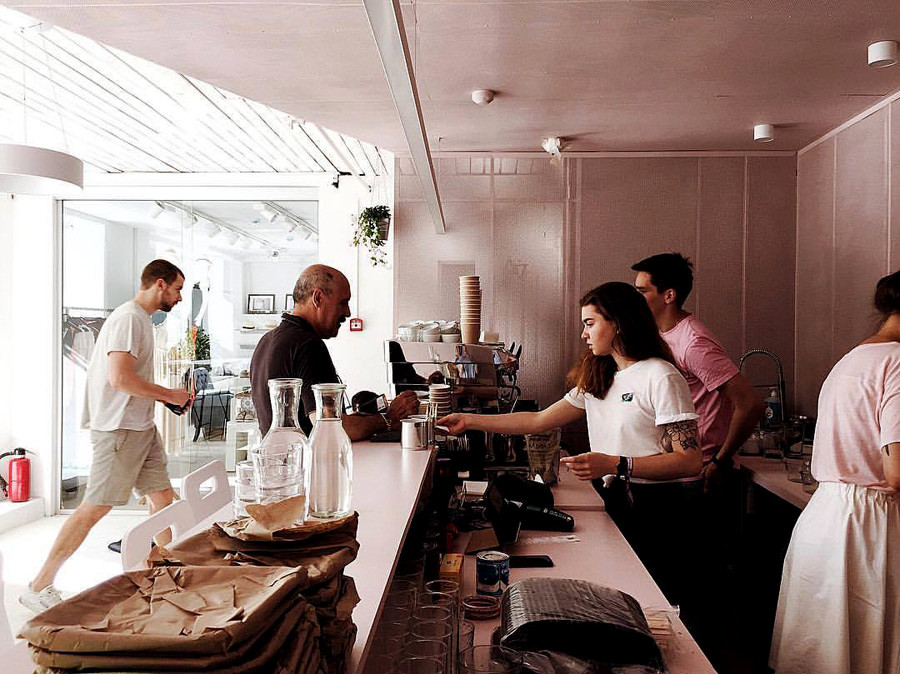 Fancy a lemon and lavender or lilac Raf coffee? The Double B coffee chain is the place for you. A Raf is made by whipping espresso with milk and cream to make a thick yet delicate coffee - it's named after the first customer to order it: Rafael. These types of cafes might not offer the best food, but the caffeine hits are usually top-notch.
If you're in need of something a little punchier check out 19 Bar & Atmosphere - here the tangy gin and coriander infusion is guaranteed to get the blood pumping. At 45°/60° the sea-buckthorn rum and pineapple samogon (moonshine) infusions are highly recommended, and at the famous White Rabbit restaurant, which offers a panoramic view of Moscow and is among the world's top 50 eateries, order propolis vodka and Parmesan whisky - you won't be disappointed.
If you fancy a milder and more conventional drink like mulled wine, you can drop in to Veranda 32.05, which is in Hermitage Gardens. But at this time of year it's also easy to find hot mulled wine with cinnamon and cloves in the numerous kiosks along Krymskaya Embankment.
2. See Moscow without getting wet
Zaryadye, the new park in the very center of the capital, offers one of the best views of the Kremlin. Visitors can stand on a viewing platform - in the form of a covered amphitheater on a hill with a special microclimate - so even if it's freezing cold outside you'll still be warm.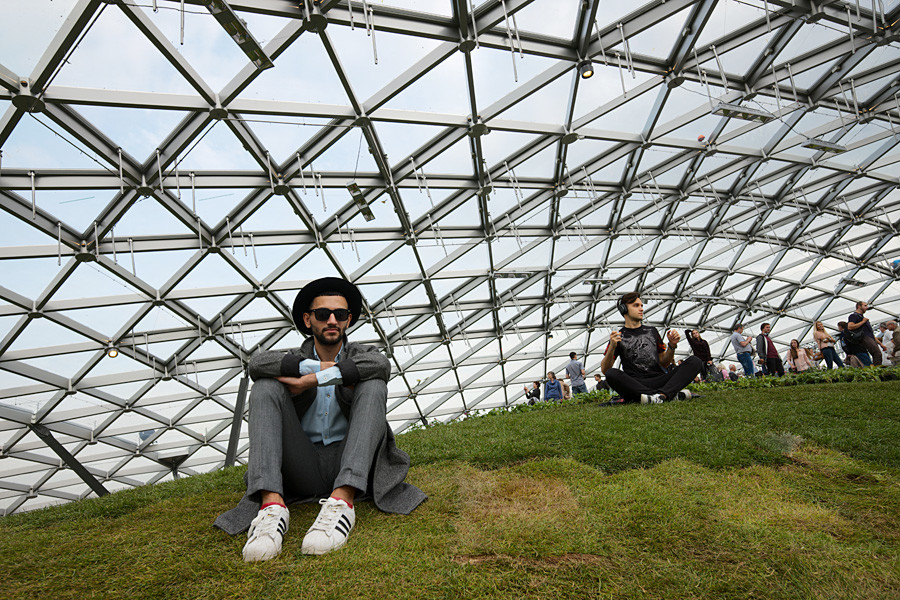 Zaryadye, the new cool park in the very center of the capital
Sergey Pyatakov/RIA Novosti
The park has an interactive media center with a 4D cinema and seats suspended in the air where you will be able to witness the Battle of Borodino and the 1812 Fire of Moscow.
An interactive museum of the capital's skyscrapers has opened at an altitude of 215 meters in the Moscow City complex. It tells the story of high-rise buildings - from the Bell Tower of Ivan the Terrible to the towers of Moscow City - and has a bar, the Vysotka, which boasts fantastic views from the 56th floor and a "parallel reality" - an installation showing how Moscow would look if it had horizontal skyscrapers.
3. Museums or the cinema
Look out for new (and old) art exhibitions at the Pushkin Museum, which regularly brings the gems of the world's art scene to the Russian capital. This autumn you can see one of the living classics of contemporary Chinese art, Cai Guo-Qiang (until Nov. 12), or the outstanding representatives of the Vienna Secession movement, Gustav Klimt and Egon Schiele.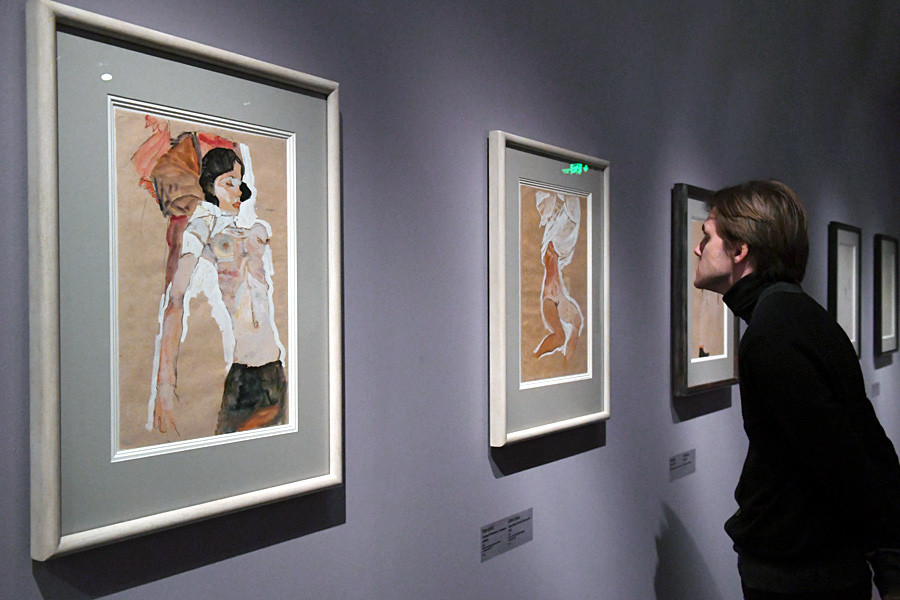 Opening of "Gustav Klimt. Egon Schiele. Drawings from the Albertina Museum (Vienna)
Vladimir Vyatkin/RIA Novosti
Russia's great portrait and landscape painters are exhibited in the main building of the Tretyakov Gallery in Lavrushinsky Lane, and there are Russian avant-garde artists and contemporary art on show at the New Tretyakov Gallery on Krymsky Val. A few hundred meters from there, in Gorky Park, there's another museum of contemporary art - Garage - where one could easily spend half a day and not even notice the bad weather outside - in the museum lobby there's a cafe which serves decent food.
And one can see art house movies, retrospectives of world-renowned film directors, and the most keenly anticipated blockbusters in their original languages with subtitles at Pioner Cinema on Kutuzovsky Avenue.
4. Try Russian cuisine
Kamchatka crab, carp in sour cream, jellied pigs' ears à la mode with mushroom caviar, delicate assorted meat dumplings - look for these gastronomic delicacies in Moscow's restaurants. To experience the atmosphere of a grand Russian house, tourists and locals go to Cafe Pushkin and Grand-Cafe Dr.Zhivago. An old mansion, book shelves with antiquarian books, a room with a fireplace - in a word, everything here is geared towards imitating the abode of a Russian nobleman.
"Russian cuisine in a modern interpretation" is the motto of Restoratsiya Odoyevsky where traditional Russian dishes acquire a new meaning. Take, for example, their rabbit liver pate with parsnip and sea-buckthorn marmalade, or vareniki - a traditional Russian dish which in this restaurant is made from blackcurrant dough with muksun (whitefish) and nelma (Siberian white salmon) with a citrus sauce.
Kukhmisterskaya is part of the same culinary concept as Restoratsiya Odoyevsky but here, on the contrary, people come to experience original traditions. Bread is baked in the ancient Russian way - using sourdough and a hearth oven - and meat is slow cooked for hours (if not days) - also in a Russian oven. This delicious fodder will warm your cockles.
5. Find clothes made by Russian designers
A shop selling clothes made by Russian designers has opened at the GUM department store on Red Square. The Sektsiya ("Section") retail outlet occupies two floors and offers high-end Russian labels like Victoria Andreyanova, fashion underground brands like Outlaw Moscow, the famous ZDDZ and Sorry I'm Not labels, and the minimalist Sergey Soroka collection - in total, about 35 labels with a wide range of prices. Soon an exclusive Gosha Rubchinskiy collection will join them. Sektsiya also sells Heart of Moscow souvenirs. GUM itself, the country's main department store, has lots of cafes and even its own cinema. Perfect for a rainy day.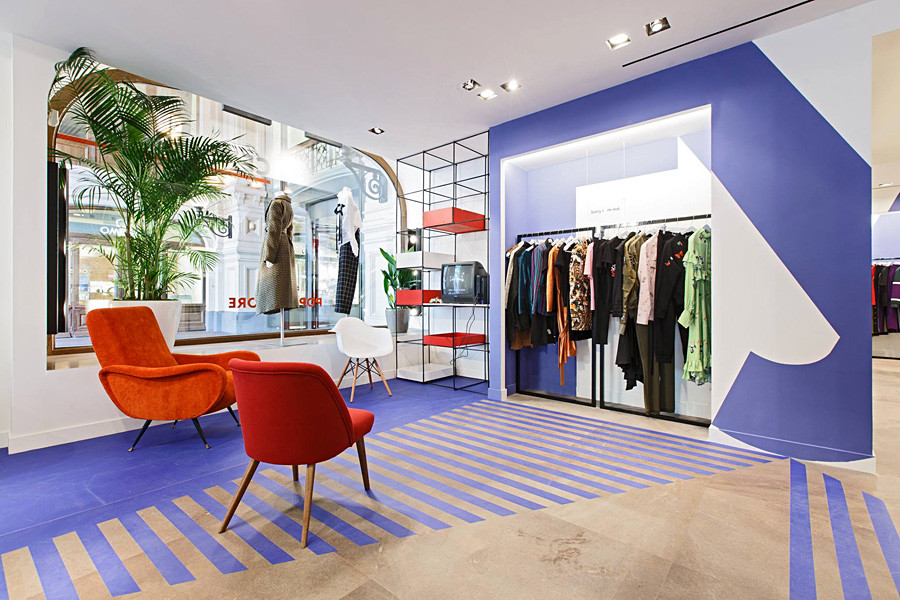 If using any of Russia Beyond's content, partly or in full, always provide an active hyperlink to the original material.