5 fascinating reasons to visit the Urals republic of Udmurtia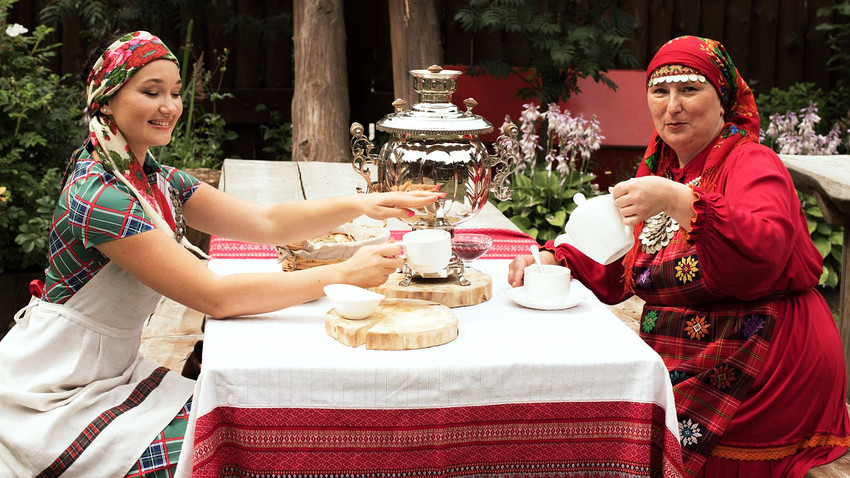 5 fascinating reasons to visit the Urals republic of Udmurtia
Byg-Byg festival
From the symphony orchestra and Pyotr Tchaikovsky's grand piano to the Buranovo Grannies, automatic rifles and battle re-enactments, Udmurtia is not to be missed.
The Republic of Udmurtia, 750 miles northeast of Moscow, offers the authentic ethnic color of the Middle Urals, villages, folk music and - strange as it may seem - a concentration of defense industry plants. Here is Russia Beyond's guide to the top attractions in in the capital of the republic, Izhevsk, and its environs if you find yourself here.
1. Fire an AK-47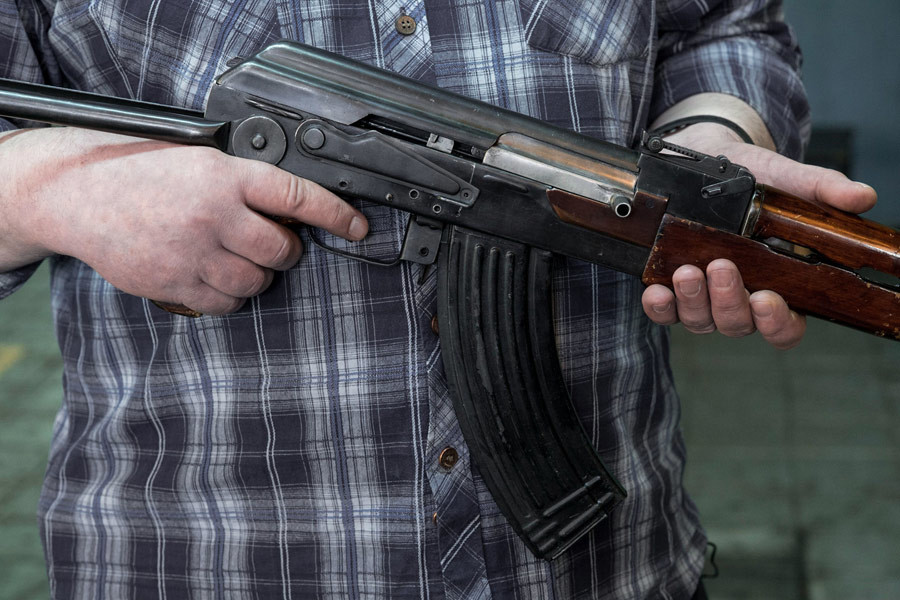 Izhevsk is the city where Mikhail Kalashnikov, the designer of the most popular assault rifle in the world, the AK-47, lived and worked. The museum carrying his name is situated in the very center of Izhevsk near Krasnaya [Red] Square. The museum's collection has more than a hundred types and models of the AK-47 (the AK stands for Avtomat Kalashnikova - Kalashnikov's Automatic) but at the very least it is worth a visit for its shooting gallery. Here anyone can fire a rifle, automatic weapon or pistol provided they have two IDs (for instance, passport and driving license) on them and about $17.
2. Play Pyotr Tchaikovsky's grand piano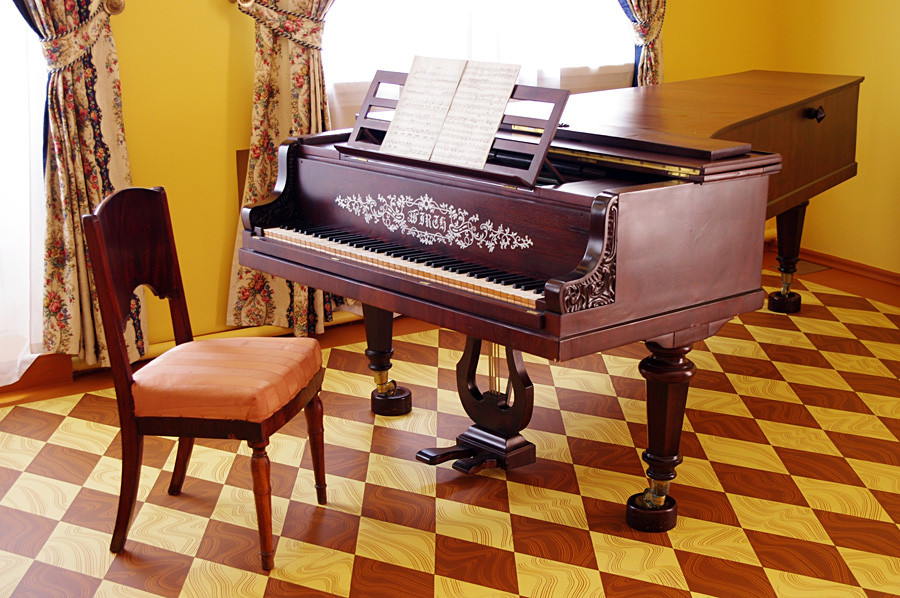 Wirth grand piano on which little Pyotr used to play.
Legion Media
Pyotr Tchaikovsky's family estate is situated 30 miles northeast of Izhevsk, in the small Urals town of Votkinsk. Here the future composer of "Swan Lake" and "The Nutcracker" spent the first eight years of his life and composed his earliest works.
Today it combines a modern multimedia museum and a historical reconstruction of life in the 19th century. The best time to visit is in the summer. But you can listen to a symphony orchestra, go on a night quest around the estate and taste pancakes with herbal tea and "tsar's jam" made from Urals grapes at any time.
The most precious exhibit here is the German-made Wirth grand piano on which little Pyotr used to play. Every year in March admirers of the composer and musicians from all over the world come to a Tchaikovsky festival in Votkinsk. The keenest guests are allowed to play on the grand piano, so you can try your luck.
3. Taste Udmurt cuisine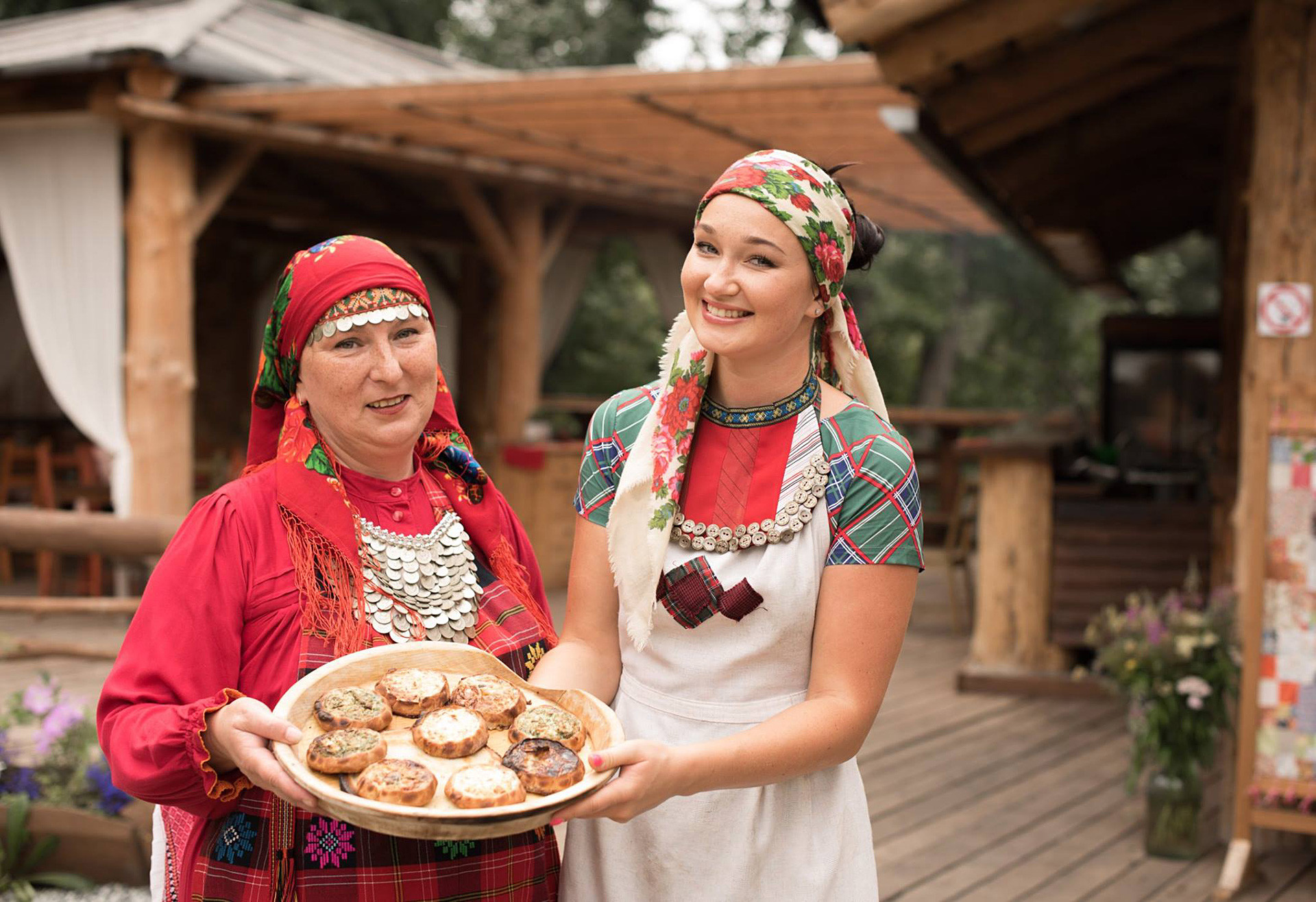 Udmurt national cuisine abounds with baked dishes, exotic names and homemade infusions. Perepecha (a sort of Udmurt version of pizza), tabani (thin flat dough cakes), kystyby (another Udmurt flat cake) with caviar and eggs, and dumplings with sauerkraut - you should try all of them without delay! But be careful with alcoholic infusions: They are treacherous and not to everyone's taste. But you have no chance of getting away without trying peshchatem (a hot drink based on home-distilled alcohol, herbal tea and honey) with which guests are usually greeted.
You can try all these recipes at the Bobrovaya Dolina ethnic center at 4, Sverdlov Street. There you will also find examples of Udmurt design and Udmurt steam baths. Or you can go to the Khokhloma restaurant, which offers a menu of Russian and Udmurt dishes.
4. Visit the village where the Buranovo Grannies live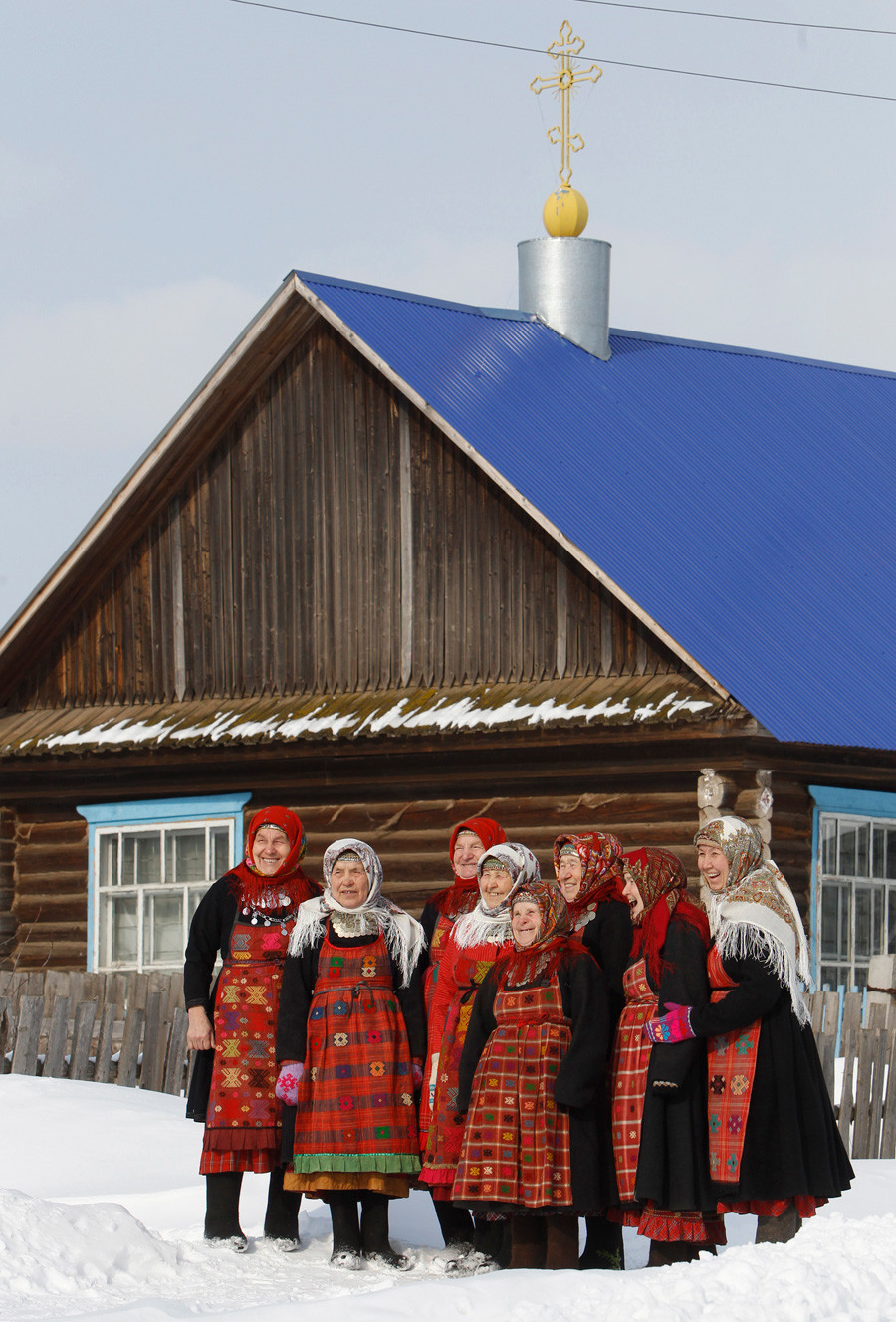 The singing group "Buranovskiye Babushki"
Reuters
After the hitherto little known grandmothers from the village of Buranovo (20 miles south of Izhevsk) took part in the Eurovision Song Contest in 2012 and won the hearts of millions of people with their explosive song "Party for Everybody", hordes of tourists rushed to their native village. Now it is one of Udmurtia's main attractions. The most interesting thing in Buranovo is of course the grannies themselves - the members of a folklore group are always happy to see anyone who wants to talk to them. Ask anyone how to find the grannies and they will help you since the village has only 640 inhabitants. Or come on their day, May 26.
In addition, Buranovo is a good place for ecotourism, where you can immerse yourself in rural life or go horse riding.
5. Go to an ethnic festival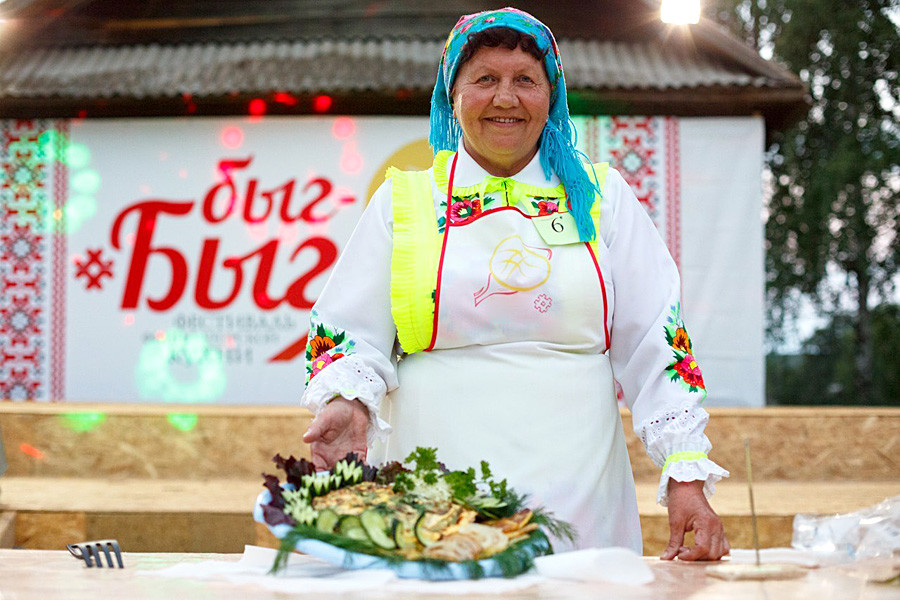 Fortunately, there are so many of them in Udmurtia that, whenever you come here, there will be a festival of something somewhere nearby. In November, the republic's government unveiled a Calendar of Event Tourism listing all the events of the year. Would you like a gastronomic tour of Finno-Ugric cuisine? Then the Byg-Byg festival (Staryye Bygi village, 5 July) is for you. To see Udmurt culture, beautiful countryside and items of folklore, go to the Gerber festival (Pekshur village, 16 June). And, to take another example, the Rus Druzhinnayafestival (Kudrino village, in July) is about how in old Russia they not only fought in wars but also put on battle professionally for entertainment. Enjoy two days in a tent camp with a field kitchen, re-enactments and, of course, doing battle "Slav style".
If using any of Russia Beyond's content, partly or in full, always provide an active hyperlink to the original material.