Moscow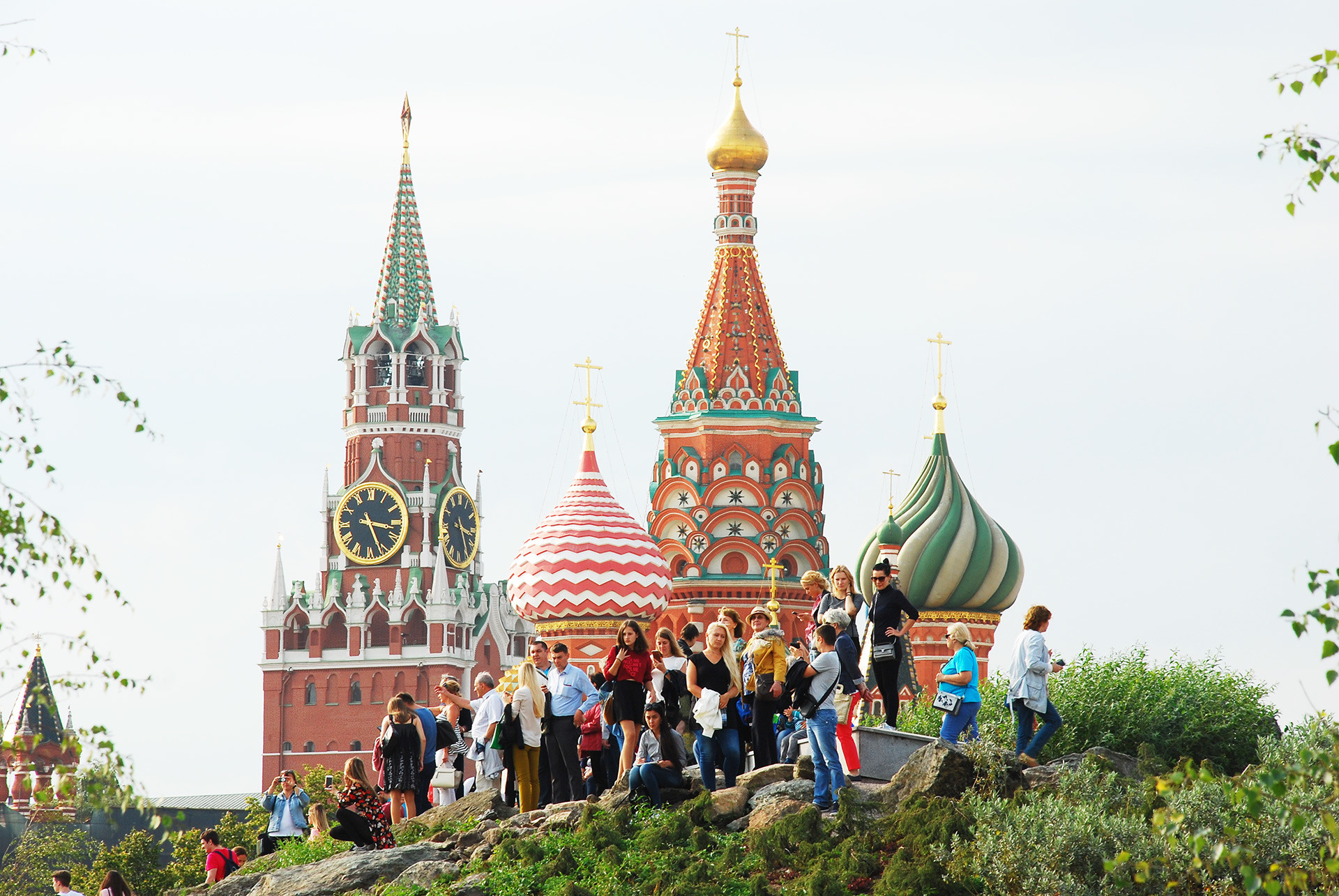 Russians say Moscow is built on seven hills, just like Rome. The Russian capital is a smorgasbord of history and modernity making it the perfect city for culture vultures and party animals alike.
Start your day sipping coffee in one of the many cafes facing Red Square or St. Basil's Cathedral. After looking around the Kremlin you can then head to Theatre Square and grab lunch while gazing at the Bolshoi. In the evening, let off some steam in one of Red October's bars and clubs - many of which are in old industrial buildings.
Moscow's summers are hot and ideal for idle wandering. Stroll along the Moskva River or weave in and out of Kitay-Gorod's streets. The Russian capital's underground system may be the most beautiful in the world, but the city looks stunning bathed in sunlight. While many Russians may complain about the weather (indeed, the place doesn't soak up too much sun from October to April), the World Cup months are the warmest of the year - fear not, you'll be able to get a tan.
St. Petersburg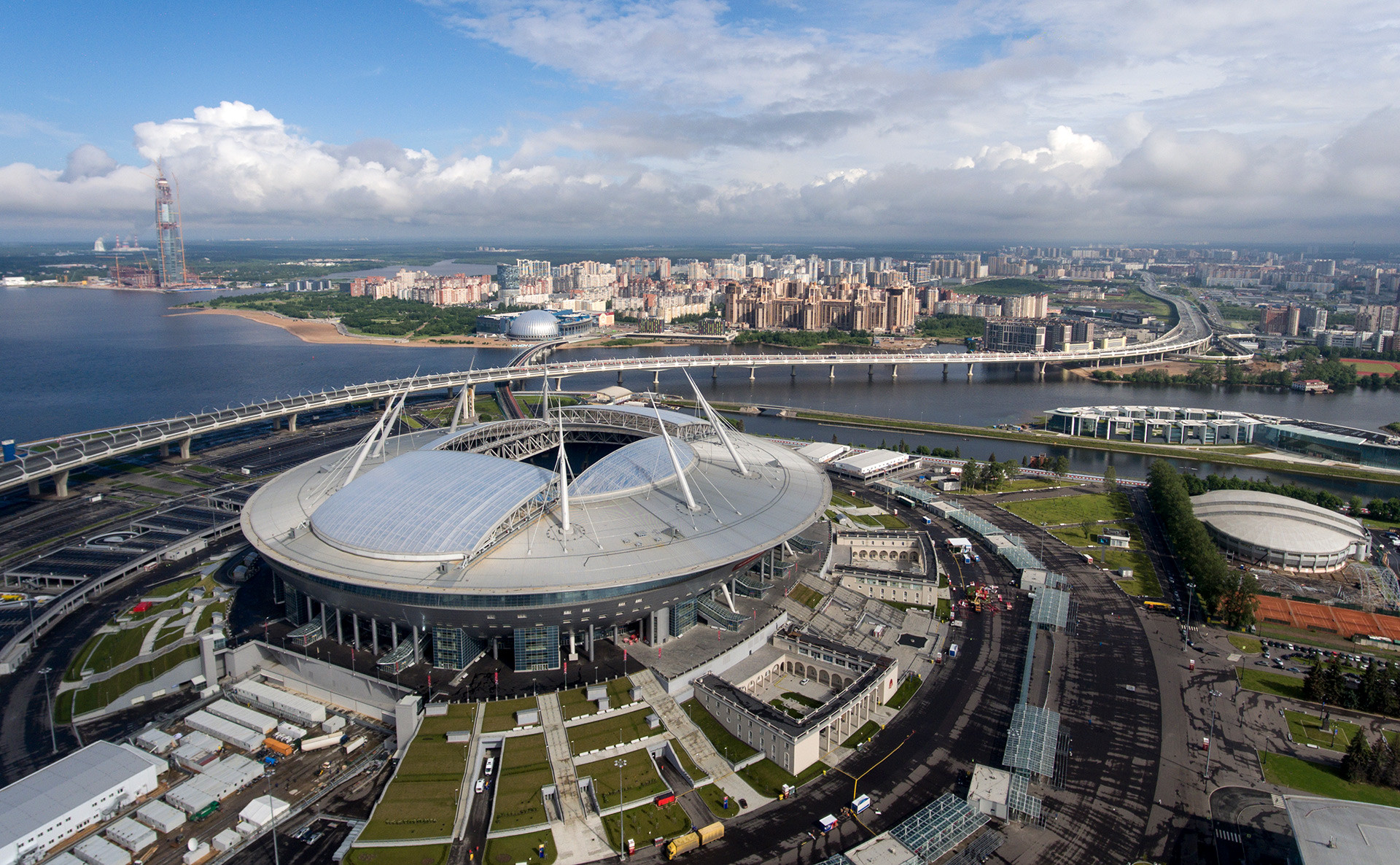 Nikolay Gyngazov/Global Look Press
Imperial grandeur juxtaposes the whiff of Russia's revolutionary spirit in the country's cultural capital. Enjoy some of Russia's finest architecture along Nevsky Prospekt before striding into Palace Square, which is sure to take your breath away. Here you'll find the Winter Palace and Hermitage Museum.
Those looking to experience St. Petersburg's nightlife instead also won't be disappointed. Bolshaya Konyushennaya and Rubinshteina are two streets packed with bars and restaurants while Dumskaya Street offers a more hardcore vibe.
During the summer, catch the White Nights and the raising of the bridges on the Neva River: These will be a fine tonic if your team loses during a World Cup game at Zenit's Krestovsky Stadium.
Distance from Moscow: 687 km
Sochi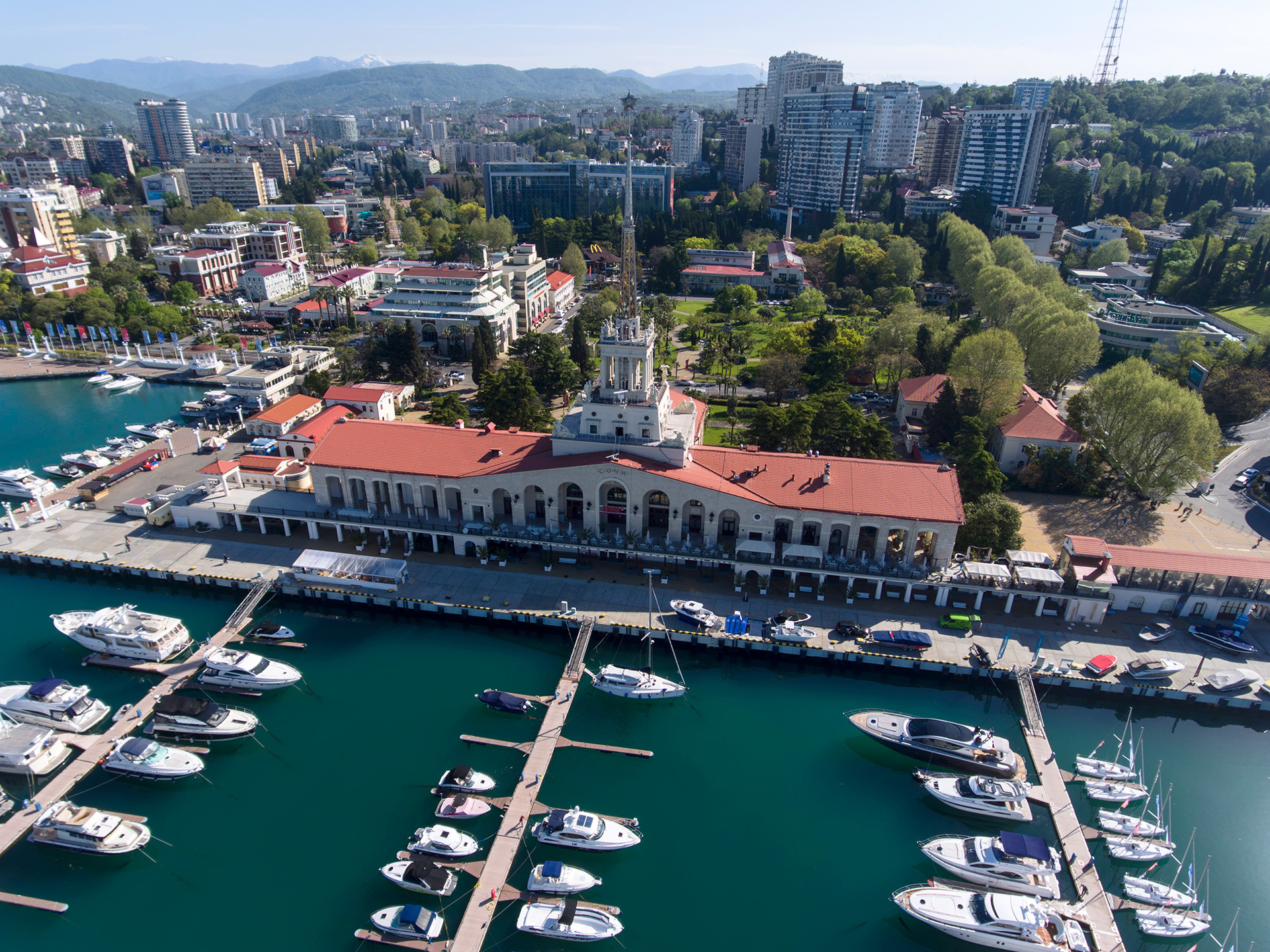 Nikolay Gyngazov/Global Look Press
The "Russian Riviera" is a great place to visit all year round, has hosted the Winter Olympics, and has an F1 track, so sports fans will feel at home. During the summer it's possible to sit on the waterfront and watch the sunset over the Black Sea. The nearby mountains also boast incredible wildlife - not to mention skiing in the winter - so Sochi really does have everything.
Don't shy away from chatting to the locals in Adler Market or on a bus to Krasnaya Polyana where the majority of ski resorts are located: Unlike in many other Russian cities, a friendly smile from a stranger will not be frowned upon. Come here and root for your favorite team along with Russian fans; Sochi is the most welcoming of cities.
Distance from Moscow: 1,679 km
Kazan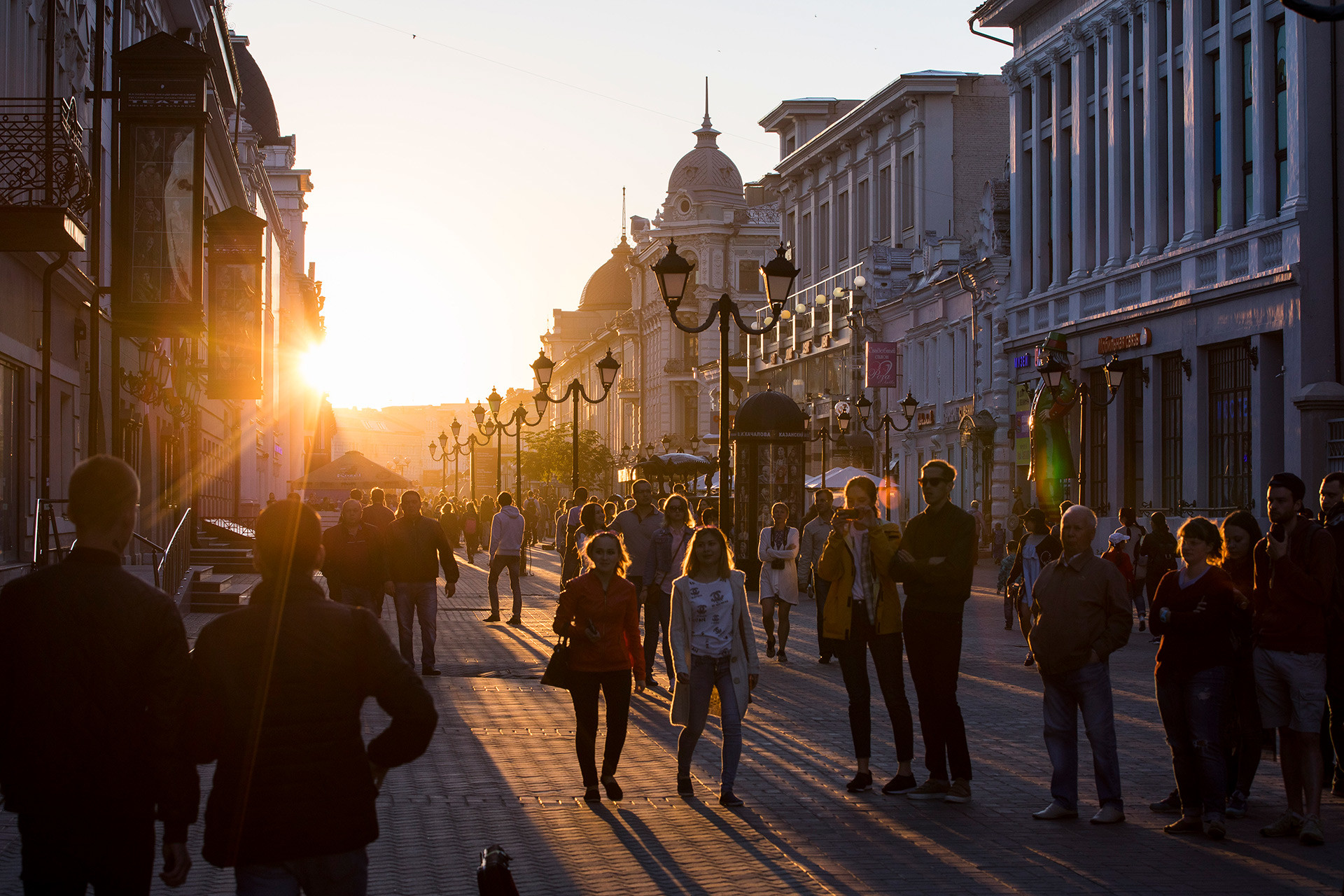 Christian Charisius/Global Look Press
Forget Istanbul, Kazan is where Europe meets Asia. The capital of the Tatar Republic was founded in 1005, it's older than Moscow!
Christian cathedrals stand hand in hand with Islamic mosques and its Kremlin walls survived the siege of Ivan the Terrible. Inside its white fortifications (a World Heritage site) resides the Qolşärif Mosque - the second largest in Europe - and the Cathedral of the Annunciation.
The city is also known for its cuisine. Nowhere else in Russia will a traveler be offered such a variety of delicacies including horse meat, Kazan pilaf, chak-chak, and other elaborate pastries. Walk along the Volga River after a game, find a restaurant, and tuck in. Maybe bring some trousers with an elastic waistline...
Distance from Moscow: 825 km
Kaliningrad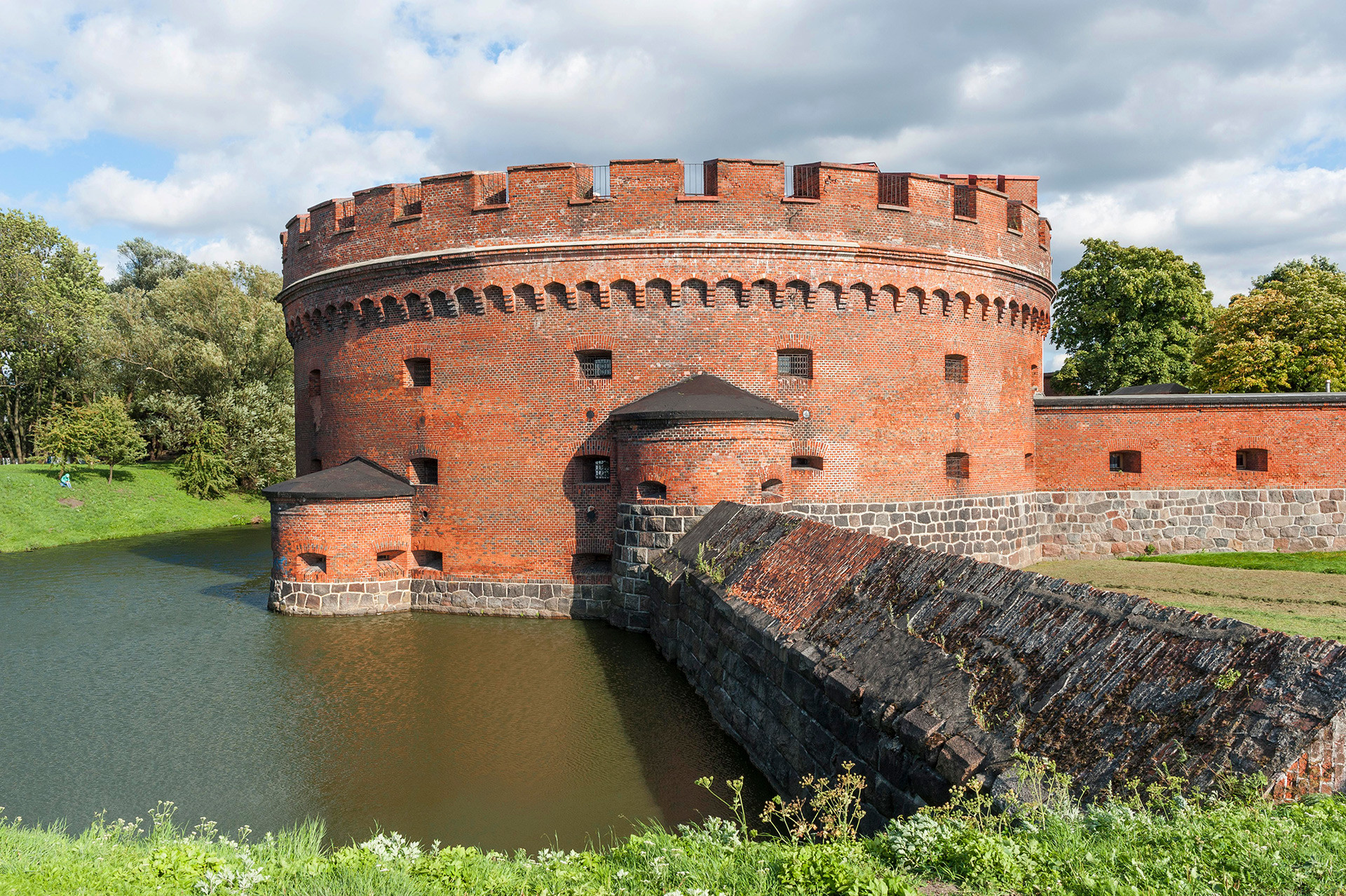 hwo/Global Look Press
This Russian outpost in the heart of Europe charms visitors with an unusual mix of Gothic and Soviet architecture. The city's old districts survived two WWII bombardments - they're incredibly picturesque with cobbles and red brick houses.
The main attraction for history fans is the city's ancient gates, bastions, and fortifications dating back to the 17th century. The sandy shores of the Baltic Sea will provide football fans with respite after watching their team in action.
Distance from Moscow: 1,235 km
Yekaterinburg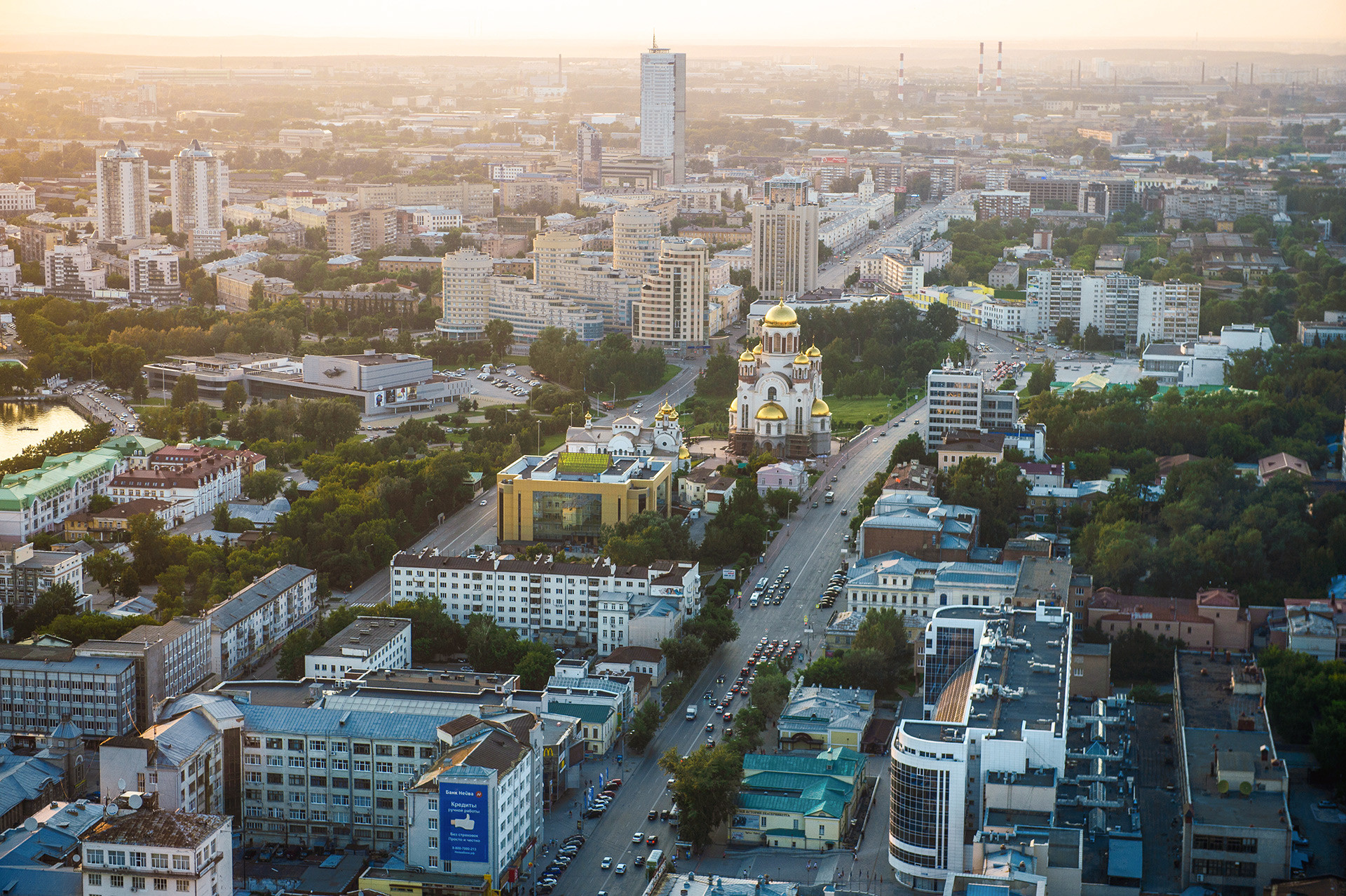 Donat Sorokin/TASS
Yekaterinburg is the perfect destination for outdoor types. Although this huge industrial center is the fourth biggest city in Russia, it's surrounding national parks really are special.
The Ural Mountains offer countless hiking routes for fans looking for a short break from the city and World Cup mayhem.
Yekaterinburg is where the Romanov dynasty ended, so the city is also draped in history. Whatever it is you're looking for, the place is a worthy alternative to Moscow and St.Petersburg: When else are you going to go there?
Distance from Moscow: 1,755 km
Nizhny Novgorod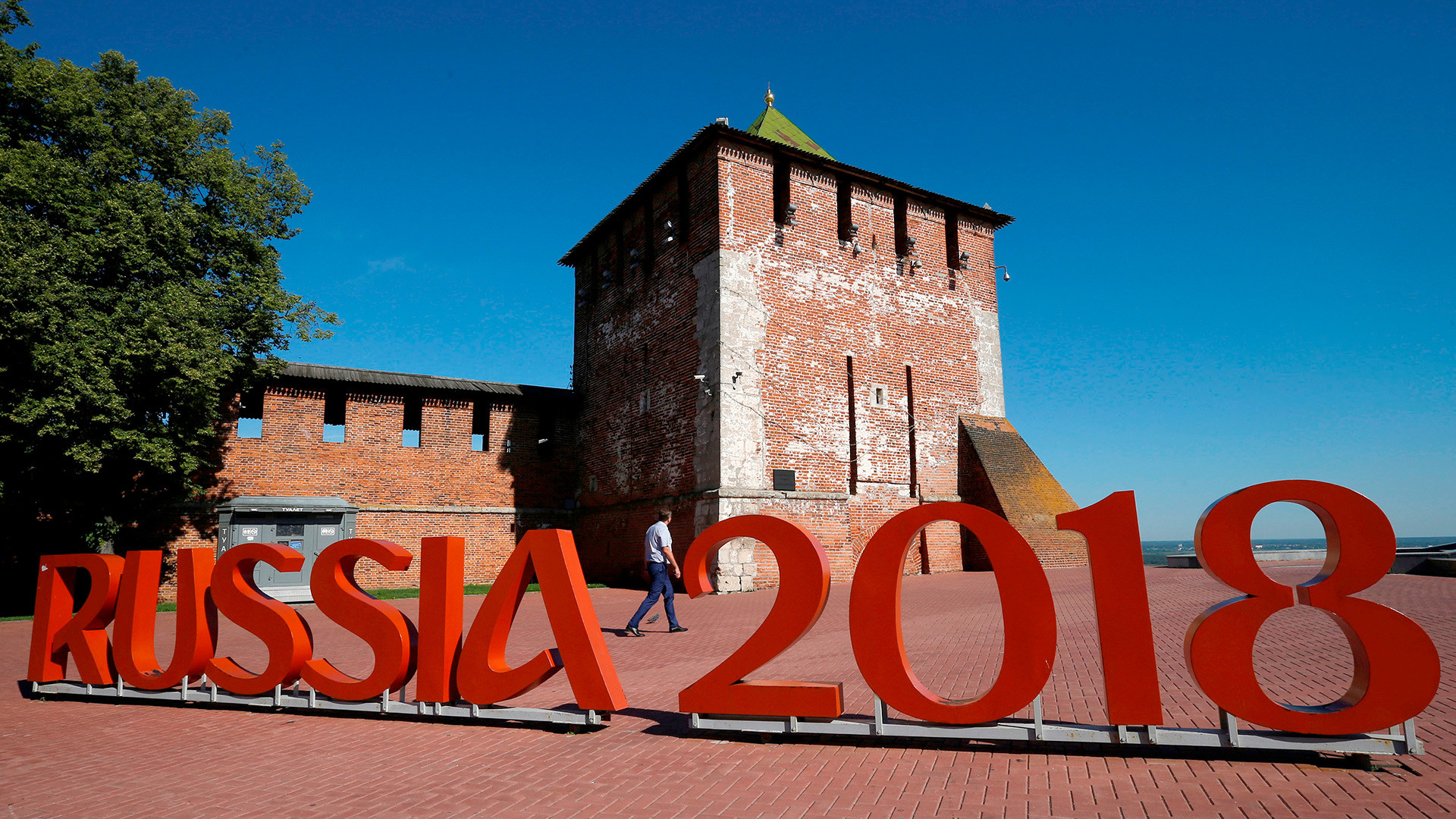 Reuters
Nizhny is only 500 km from Moscow. It's possible to drive there from the Russian capital, which is a good chance to see some of Russia's countryside.
The main tourist attraction is the city's kremlin, an impressive structure with a commanding view over the Volga and Oka rivers, which meet in the city's heart.
Closed to foreigners during the Soviet years, Nizhny Novgorod is now a welcoming place where people cruising down the Volga River stop for a break.
Distance from Moscow: 425 km
Rostov-on-Don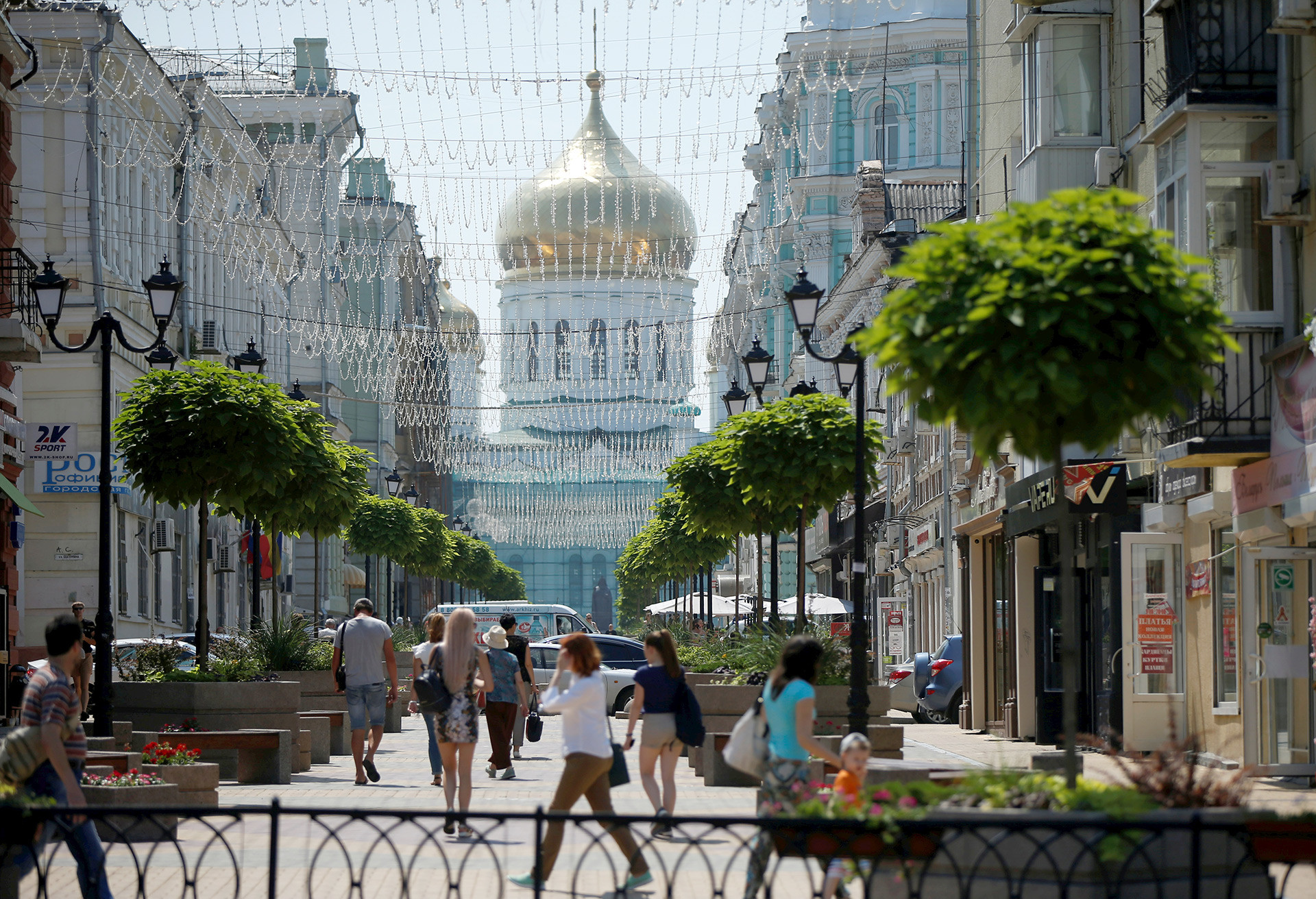 Reuters
Rostov will dispel all those rumors about Russia being a stark, barren, cold country. Those traveling to World Cup games here can take a short ride (50 km) to the Sea of Azov and chill on the beach. It will be hard to believe you're still in Russia.
Distance from Moscow: 1,109 km
Samara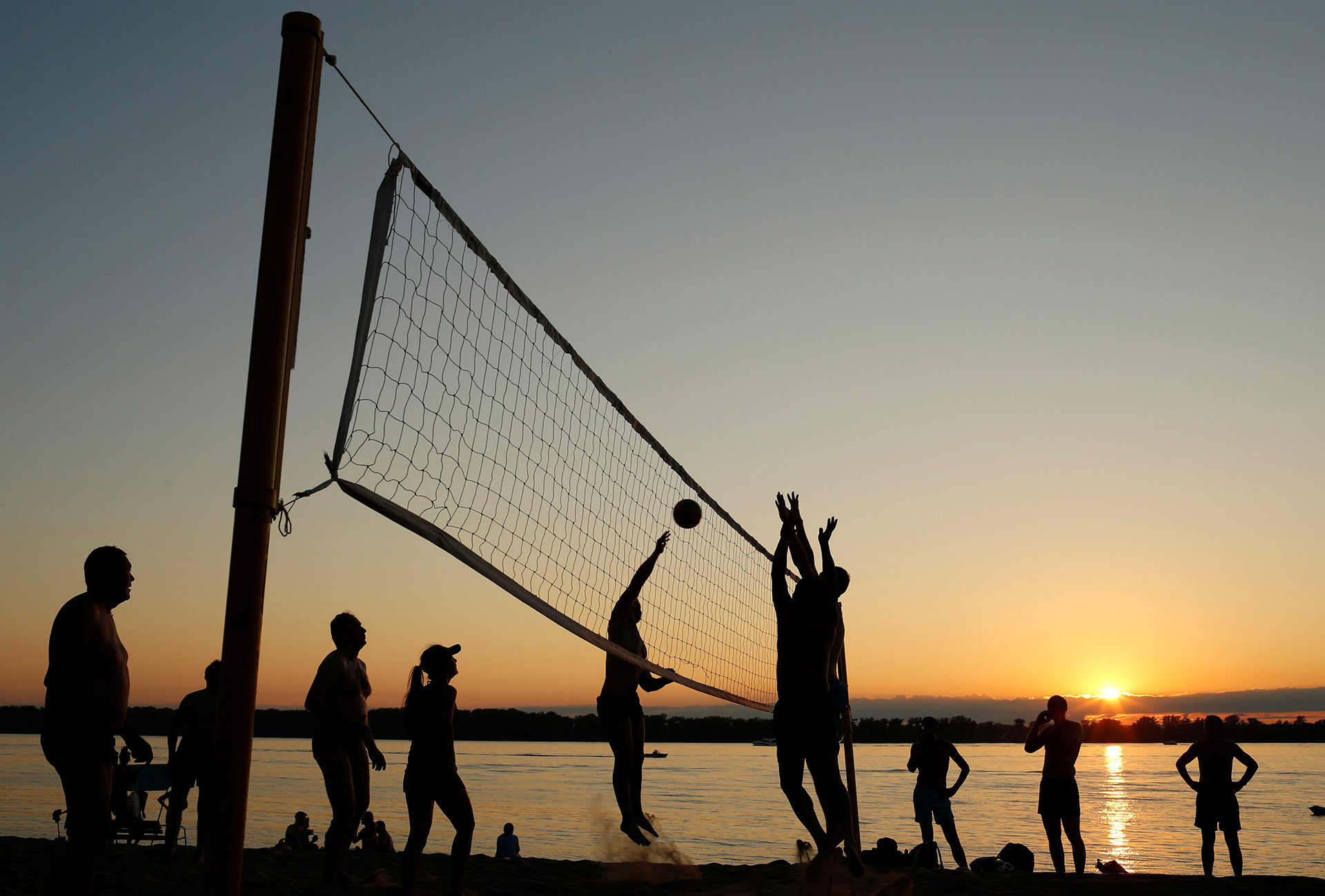 Reuters
Despite offering little in terms of cultural and historic sights (except a museum and WWII bunker), Samara focuses on making the most of the Volga River: Along its banks people can be seen sunbathing and spending time in cozy restaurants and cafes.
Out of town, the Zhiguli Mountains provide the perfect backdrop for a collective football fan photoshoot after a victorious performance.
Distance from Moscow: 1,057 km
Saransk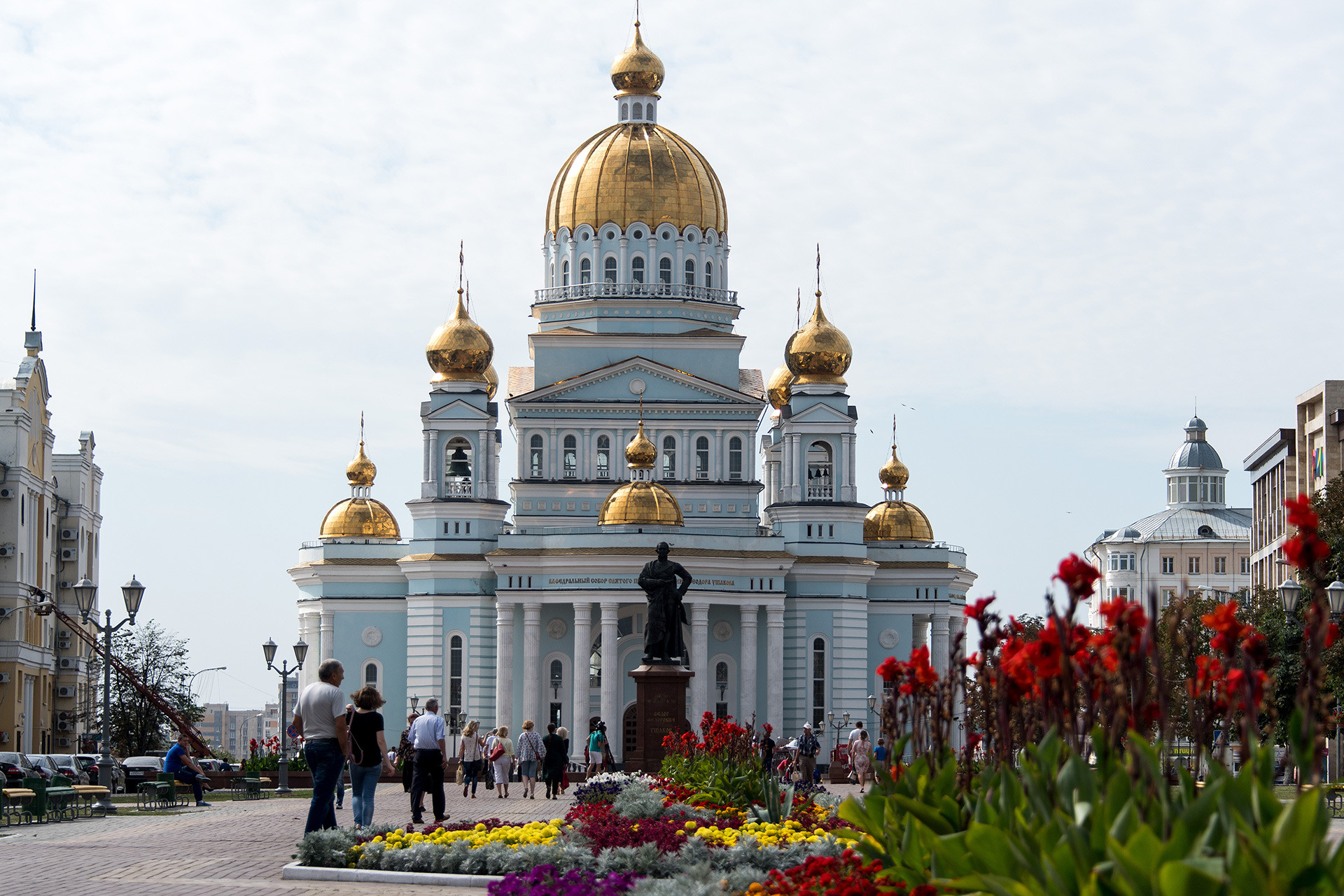 Marius Becker/Global Look Press
Yet another host city on the Volga River, Saransk is the capital of the Mordovia Republic and a relatively small settlement compared to other World Cup host cities.
But at the same time it's a melting pot of ethnic groups of Finno-Ugrian origin. Besides World Cup games, look for folklore festivals which are in constant supply here.
Distance from Moscow: 650 km
Volgograd
Reuters
Formerly known as Stalingrad, it witnessed one of the bloodiest battles of WWII which proved to be the conflict's turning point. The heroic legacy of the area is embodied by the magnificent memorial complex known as Mamaev Kurgan.
It's a tribute to the sacrifices of the Soviet soldiers who died halting the advance of fascism in the form of a 72 meter-high Mother Russia statue holding a giant sword.
The city is known for developed ecotourism: Its valleys along the Volga River are an ornithologist's paradise.
Distance from Moscow: 941 km
If using any of Russia Beyond's content, partly or in full, always provide an active hyperlink to the original material.