If you swap the Swiss Alps for Sochi's ski resorts - will you save money?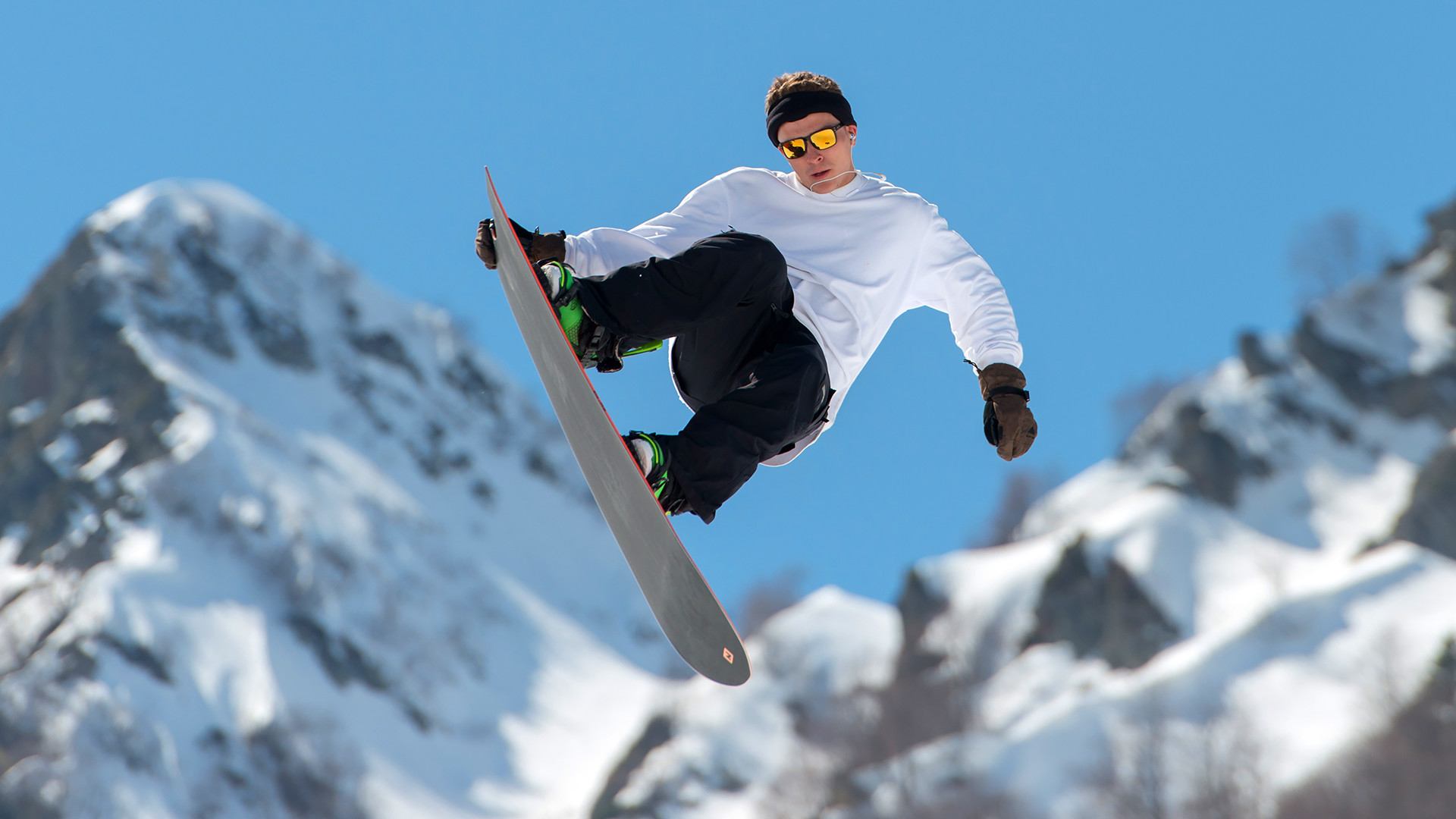 Do Europeans win if they drop familiar Alpine slopes for Sochi's terra incognita?
Artur Lebedev/TASS
A ski trip to mountain resorts on the Black Sea can be affordable, with prices as low as $1,000 for a weeklong trip for 2. But if you want luxury then be prepared to spend $5,000.
Christmas holidays are approaching fast, and the end of November is the right time for adrenaline junkies to choose a slope to test their boards and skis. Where to go is a burning question for travelers seeking to save money to buy Christmas presents. Do Europeans win if they drop familiar Alpine slopes for Sochi's terra incognita? Russia Beyond did some research and has the answers to your questions about skiing Sochi.
Finding cheap flights
Plane tickets eat up a fair share of any travel budget and the final price certainly depends on the city of departure and season. A return flight to Sochi from Moscow (if you happen to be in Russia at the end of November or early December) will cost you as little as $100 for two!
Not surprisingly, prices rise closer to New Year's Eve when the most expensive return ticket to Sochi from the Russian capital costs $570 for two. Downgrade to a budget airline, and you can buy tickets for two with just $90 even on the most expensive dates (Dec. 29 – Jan. 5).
Reaching Sochi from outside Russia adds substantially to the bill. In early December, Londoners have to fork out $750 for a return ticket for two. Berliners get a better deal, as the price drops to $370. The smart option is to use Moscow as a transit point on your way to Sochi: a return flight from London to Moscow in early December costs $420 for two; from Berlin – $270.
Wide range of accommodations
Finding a room is problematic: too many people, too little rooms. New Year's Eve and the following holidays are the worst time as prices skyrocket into the stratosphere. For example, one guesthouse owner charges $24,000 for a week in a rather ordinary house that accommodates up to 8 people. Do the math.
A one-bedroom suite for two in a five-star hotel at Krasnaya Polyana (the town where the winter action takes place) will cost $3,800 and more. Prices for a three-star hotel suite vary from $1,000 to $2,000 for seven nights.
Backpackers on a budget can also find lodging, though in most cases they'll have to share a common room with other travelers. This might be more fun, but only if you're lucky. If you take this risk, you'll save a lot: two beds in a common room rented for seven nights starts at $300, though much cheaper options (sometimes below $100 for two) are also available outside of Krasnaya Polyana (but we're talking an hour drive through the mountains).
Rooms and suites are already selling out fast, so hurry up and make your reservations now!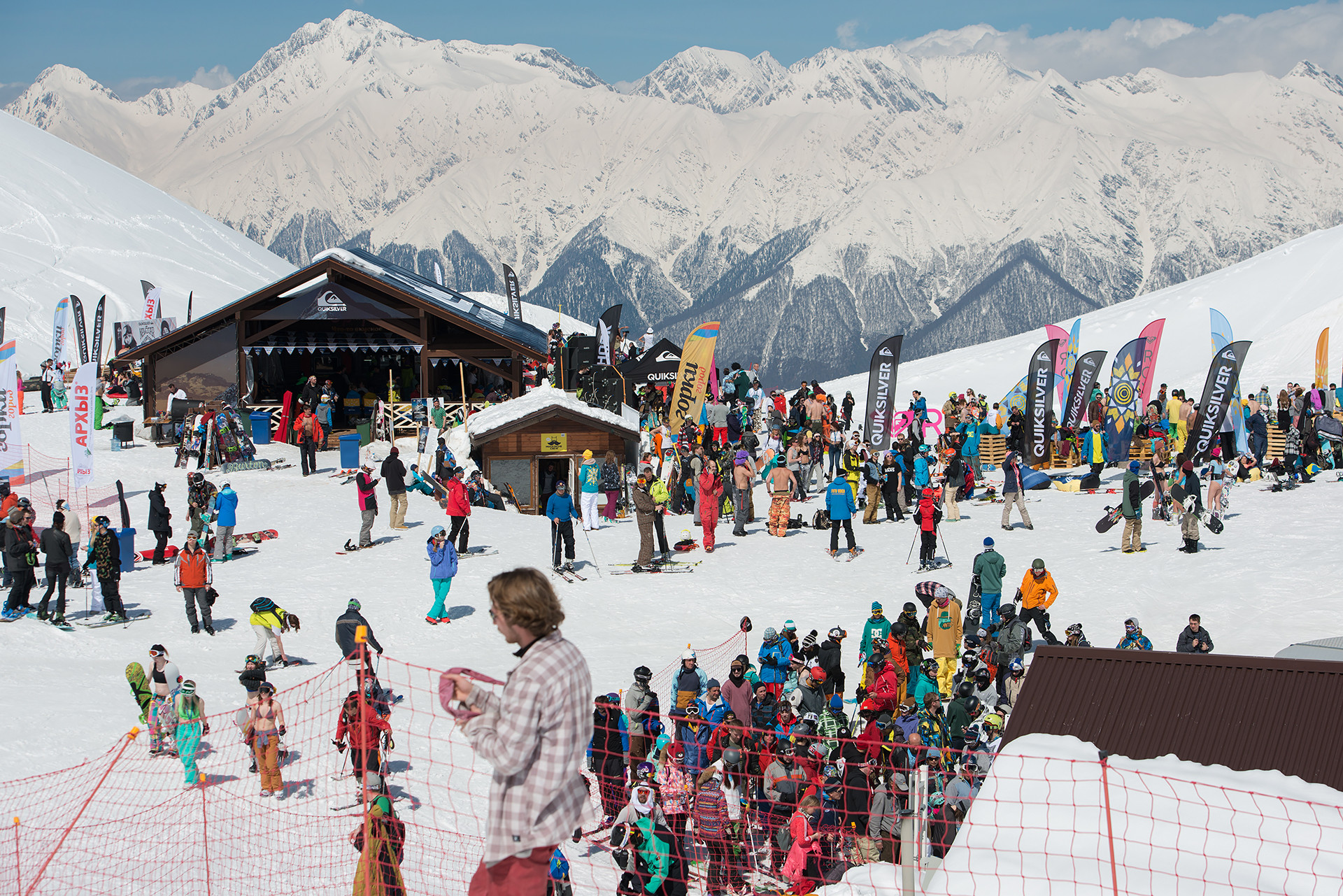 Lift ticket options
Sochi offers a variety of lift tickets: for individuals, families and kids. Prices vary greatly depending on the duration and time of day. A single lift ticket goes for $44 a day per person, and $240 a week per person. Limit yourself to night skiing (from 7 p.m. to 11 p.m.) and you can cut the damage in half. Also, a family of four can get a shared three-day pass for $330, and $590 for six days. To select a ski pass in advance, visit the Roza Khutor webpage.
Sochi has certainly become more expensive since the 2014 Winter Olympics. A pair of lovebirds traveling from Europe should be ready to pay $700 at the very least. Extra conveniences and amenities can quickly push up the final total, with the most extravagant travelers paying $5,000 for a seven-day trip for a couple. Don't forget to add meals and drinks to the bill, though these are the least expensive items on this list.
So, is skiing Sochi cheaper than the Swiss or French Alps? It all depends on what you want and the level of luxury. While there could be cheaper options in Europe when long flights are not needed, don't cross Sochi off your list. As singer Robby Williams can tell you, there's nothing better than partying with Russians, especially on New Year's Eve.
If using any of Russia Beyond's content, partly or in full, always provide an active hyperlink to the original material.