Bali, the Philippines, Hawaii, Portugal – all these places can be easily associated with surfing. But Kamchatka in the Russian Far East? Russia Beyond embarked on a two-week surf trip to this remote part of the country to find out why this is one of the hottest (not literally) and most beautiful surf spots in the world!
As soon as we stepped out of our jeep at Khalaktyrsky Beach, about 30-40 minutes out of Petropavlovsk-Kamchatsky, we were hit with magnificent views of fields in bloom, snow-capped volcanoes, black sand beach that seemed to stretch for eternity, and, of course, the gently (at that point) breaking waves. In my meager experience as a surfer, I've surfed in Bali, Australia, and Peru and – all subjectivity aside – this was hands down the most dramatic scenery I've ever seen.
Immediately I realized the good thing (well, one of many) about surfing in Kamchatka: it's so under the radar that we were the only people there to surf.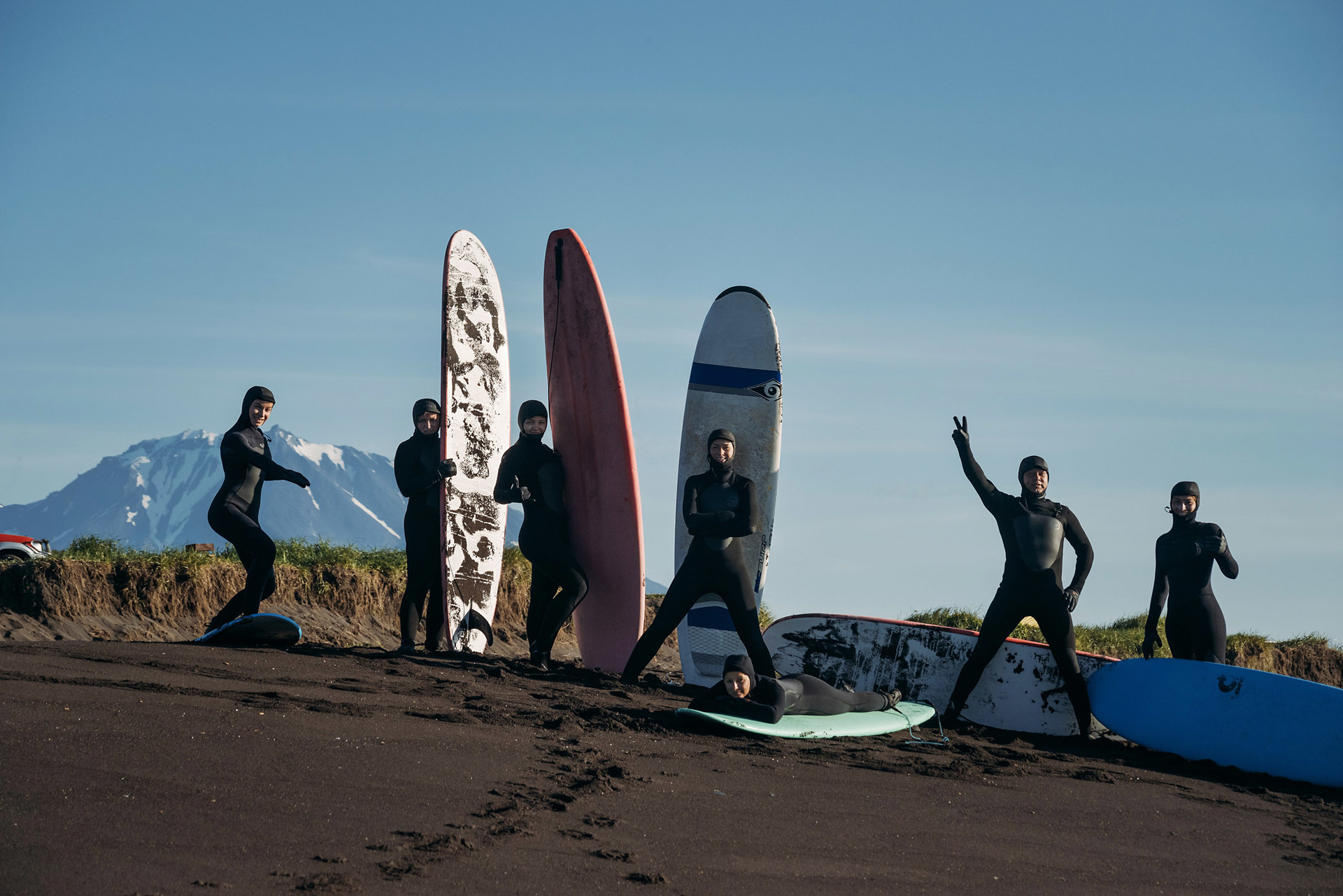 The trip was organized by Moscow-based surf school and surf tour operator Surf Way. Denis Drogaikin, the charismatic founder of the company, started Surf Way five years ago after realizing a gap in the market. In the five years since it was founded, more than 2,000 aspiring surfers have attended Denis' courses and traveled the world with him in search of the perfect wave.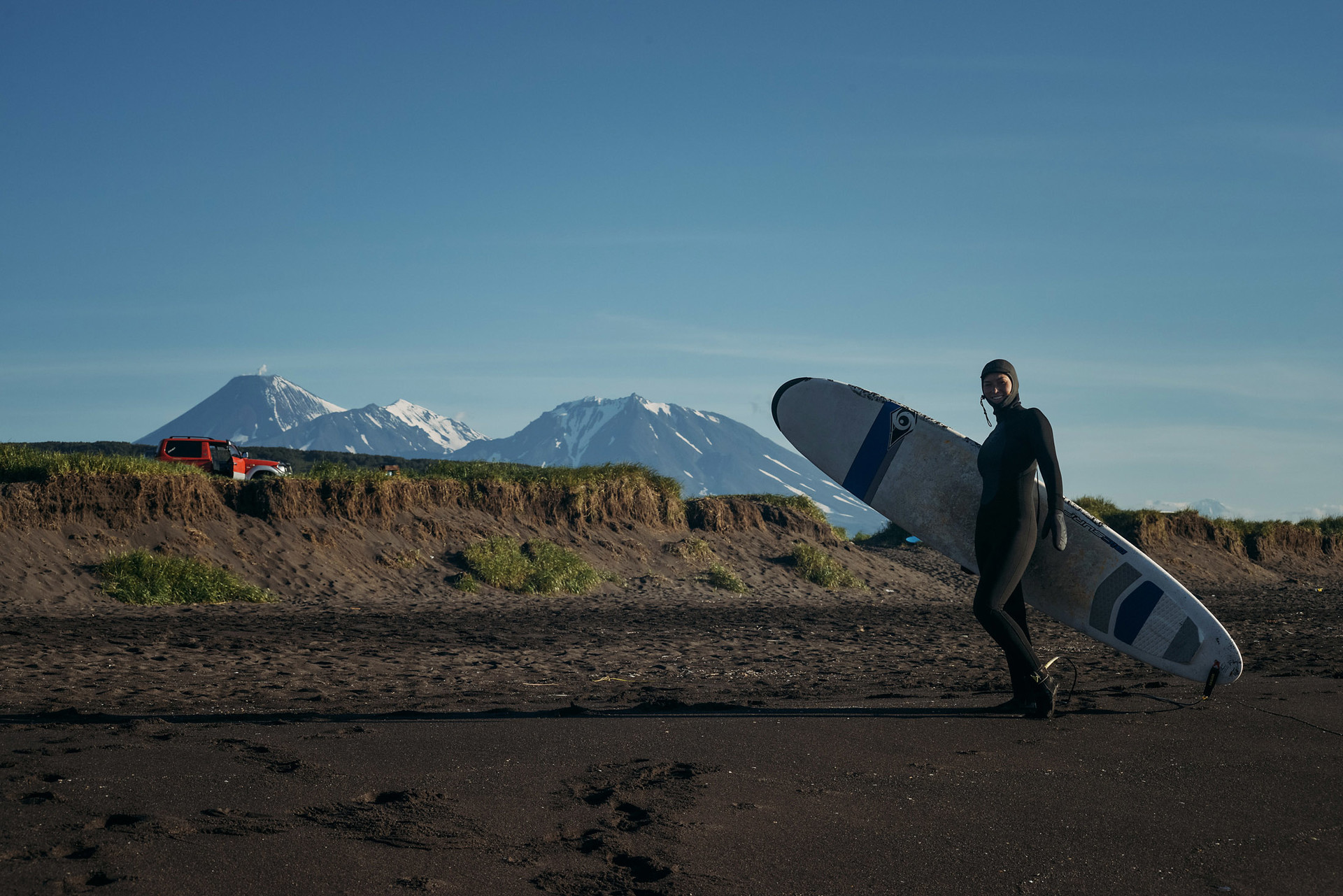 Timofey Timofeenko
"This is the fifth year that we've been organizing surf tours to Kamchatka. It's our favorite place. It's incredible knowing that we have a world-class surf spot in Russia that's also stunning. And the funny thing is, we as Russians dream of making it to Kamchatka one day but not many of us do," Denis said.
Getting to Kamchatka in August can get pretty expensive because it's the peak tourist month, so getting flights in advance is essential. I was a little late: a direct flight in April cost more than 50,000 rubles ($760) return, as opposed to the 20,000-25,000 ($300-380) others in the group paid when booking in February/March. Still, I managed to find an OK offer – but through Khabarovsk. Just flying into Petropavlovsk-Kamchatsky, Kamchatka's capital city, is worth the long flight. The ocean, the picturesque bays, and the snow-capped volcanoes appearing between the different cloud layers will have you reaching for your phone to take pictures way before landing.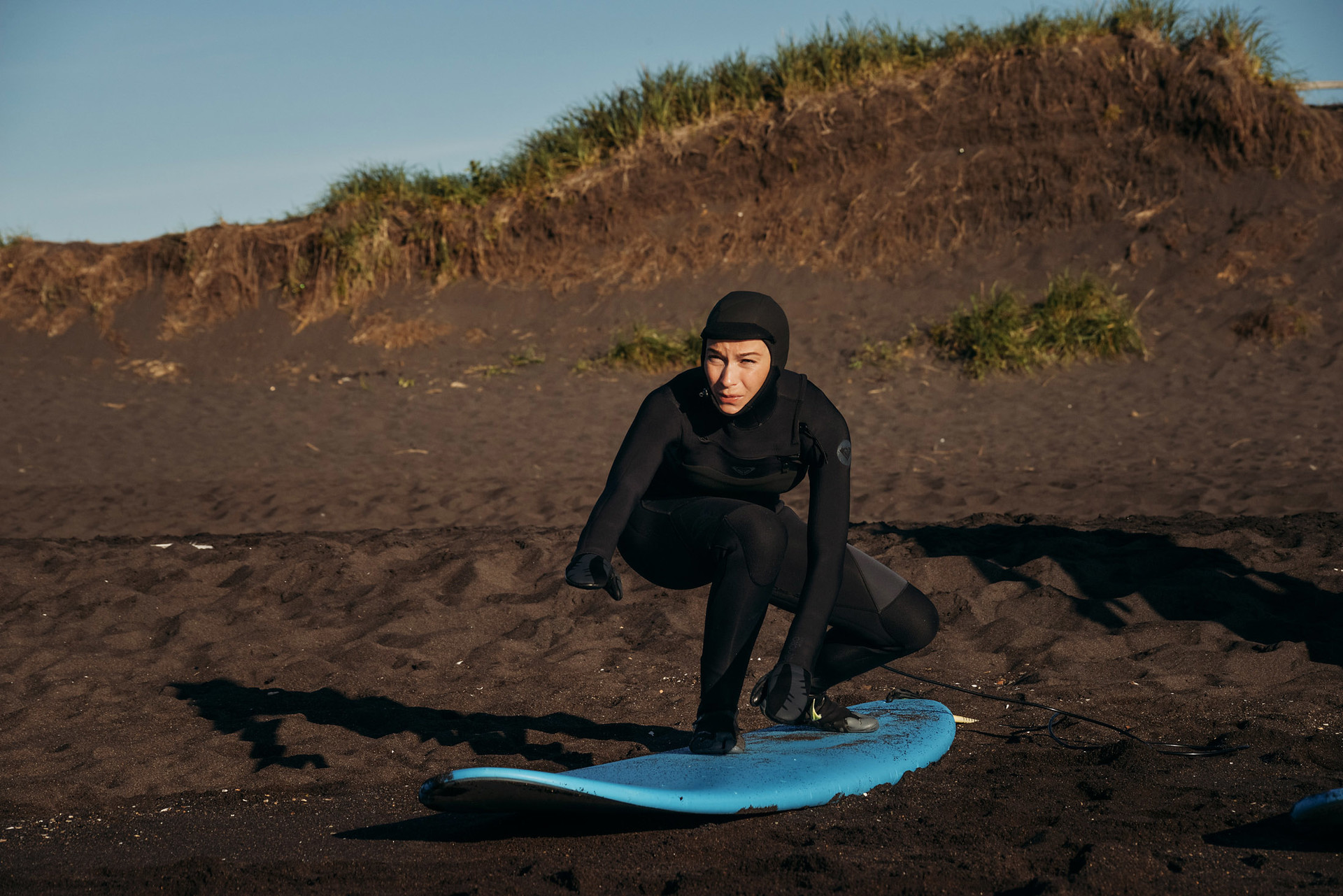 Timofey Timofeenko
The city of Petropavlovsk-Kamchatsky isn't exactly run down but it's not exactly Moscow, either. This matters little because most people get around in four-wheel drive trucks due to the mountainous, rugged terrain. Petropavlovsk-Kamchatsky isn't exactly happening, either. There are a few shopping centers, some restaurants, and two museums. Nor is the accommodation high class (most lodging is basically locals renting out their apartments, hotels are scarce here).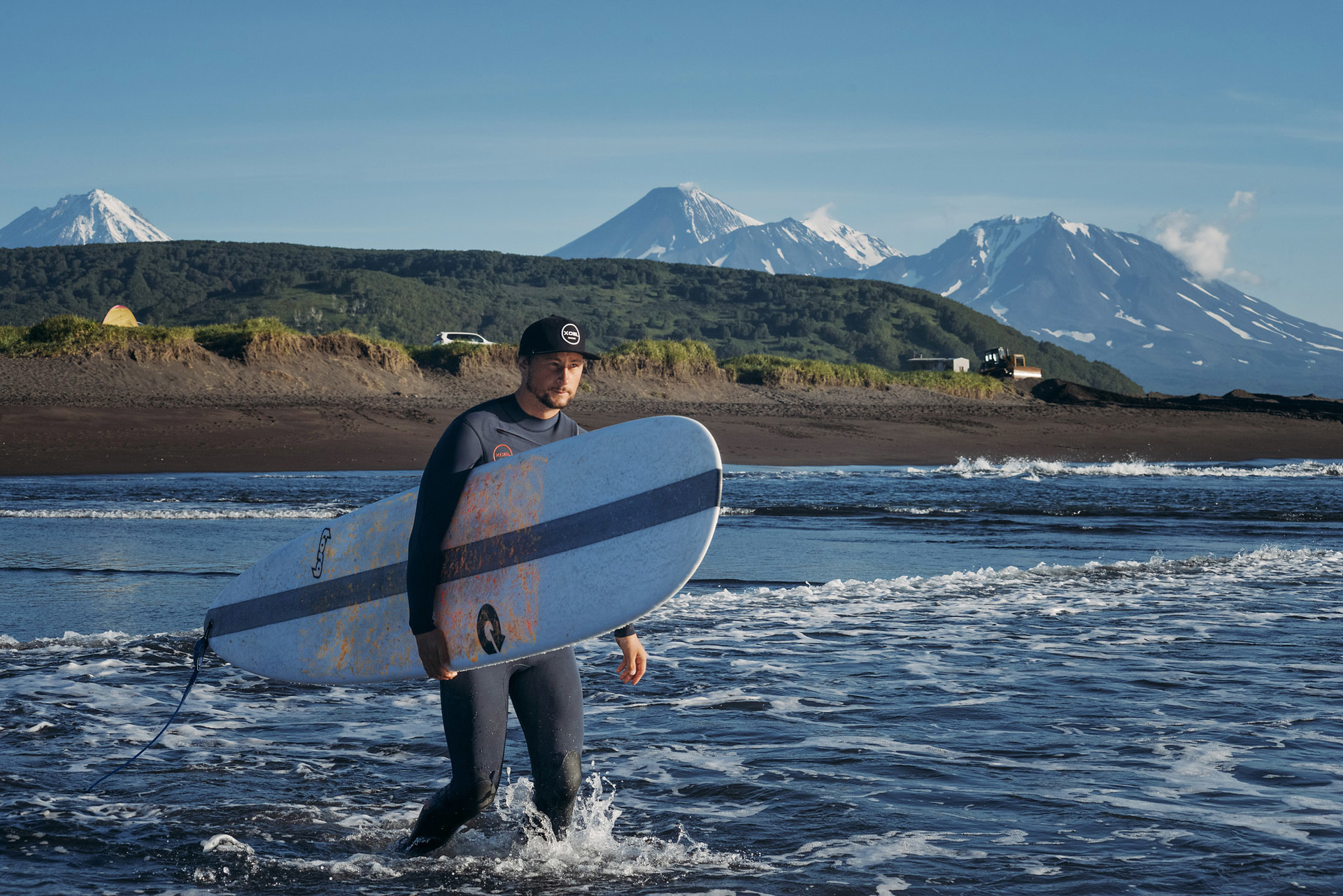 Timofey Timofeenko
But that's not why tourists come here. Wherever you turn, you'll see either Avacha Bay or one of the many volcanoes. And, of course, the list of outdoor activities (think Iceland, but about a million times cooler) is why Russians and Westerners alike make the long journey here.
On the first night we met our local instructor Anton Morozov, who pretty much single handedly started the whole surf scene in Kamchatka. He explained to us that surfing in Kamchatka is a very capricious affair because the weather can change 10 times in an hour. But lady luck was on our side and for the next three days the weather decided to be sunny and warm.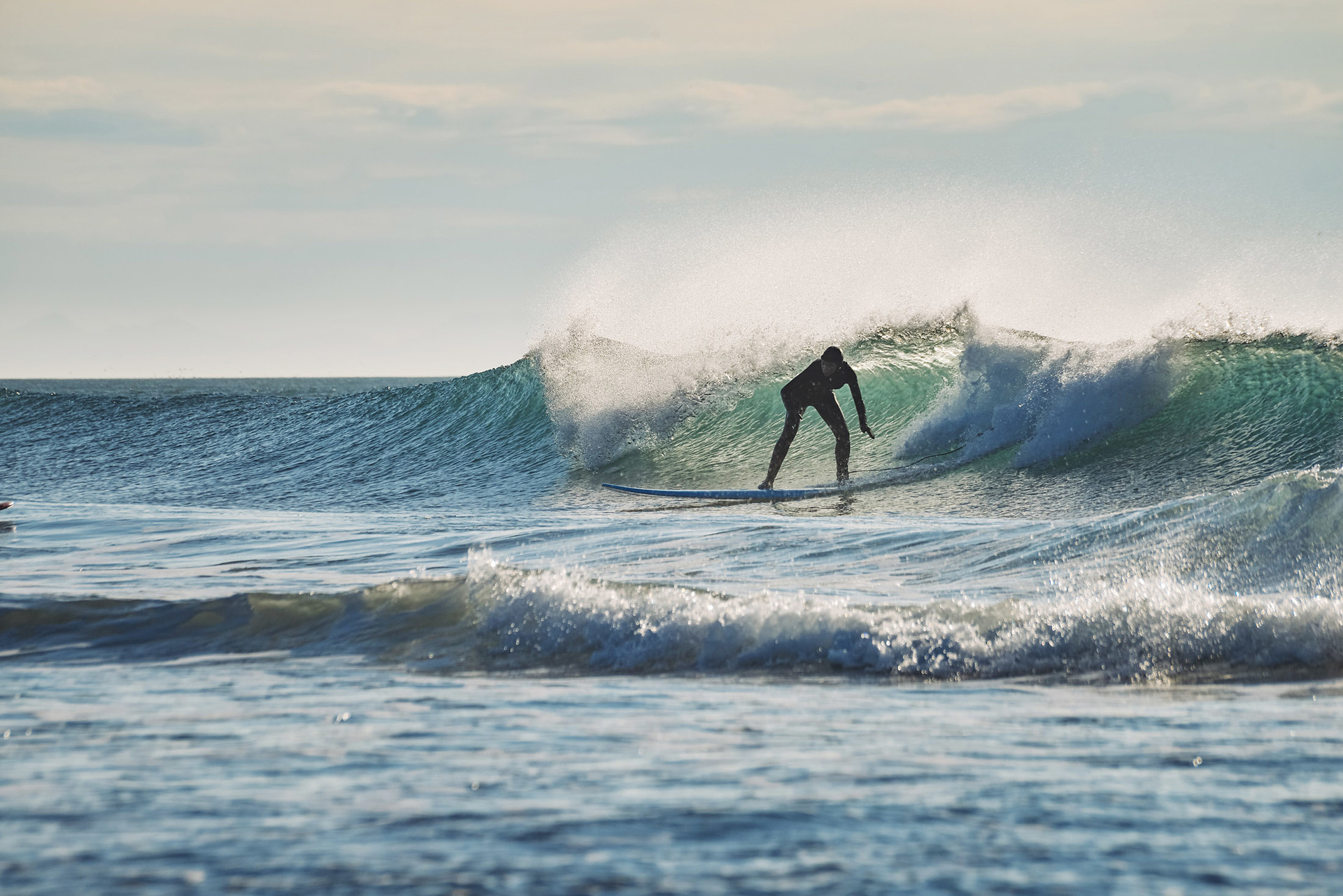 Timofey Timofeenko
Wewere were a little frightened by the temperature of the water at first because even for Russians, 15°C is rather nippy. But once we were out on the beach doing stretches and practicing our stances in the sun in 4.5-mm thick wetsuits, gloves, and boots the prospect of the icy cold water suddenly seemed far less daunting.
And indeed, once we were done with the safety briefing and finally got into the water, the feeling was more than delightful. The waves on the first day were a little choppy but they were small, making it a great practice session to warm up because some of us hadn't surfed for some time.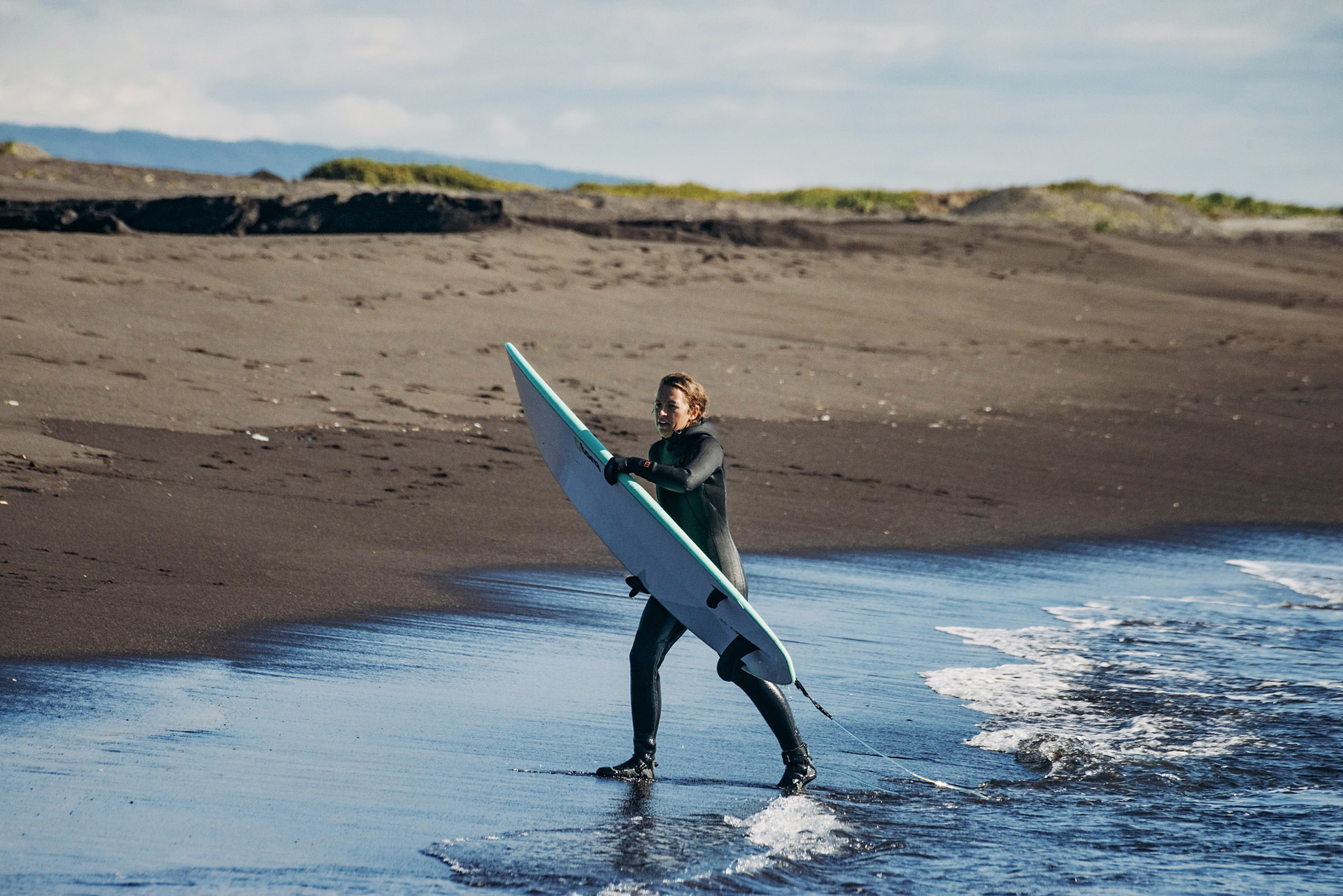 Timofey Timofeenko
Afterwards, we had some free time to just hang out around Anton's surf camp, which is about 50 steps from the beach - we counted! It's nothing fancy but there is a basic shower, changing room, hammocks where you can lazily swing while gazing over the snow-covered volcanoes, a banya (very nice for the sore muscles after the cold water), a mini half pipe for skateboarders, a small kitchen, a few tents, and simple little guest houses.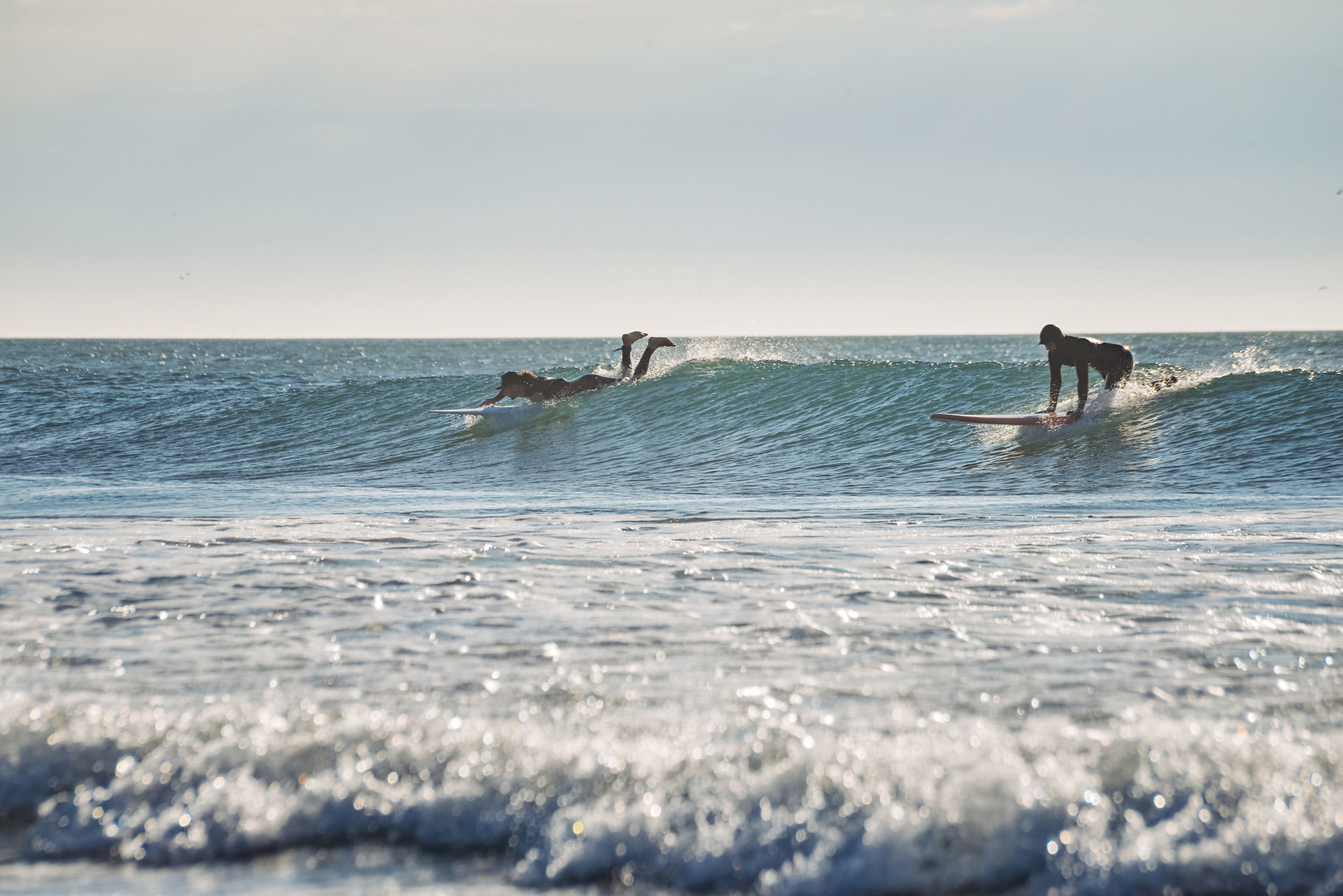 Timofey Timofeenko
The following days were beautiful and sunny - so sunny, actually, that a few of us got a tan! One of the days we had to come very early and we saw the most gorgeous sunrise over the Pacific Ocean. Another day, a few guys from the surf camp organized a sunset barbecue for us and we were treated to the freshest Kamchatka fish, crab, and caviar. On one of the last days, a curious seal popped its head out next to us as we were waiting for the next set of waves.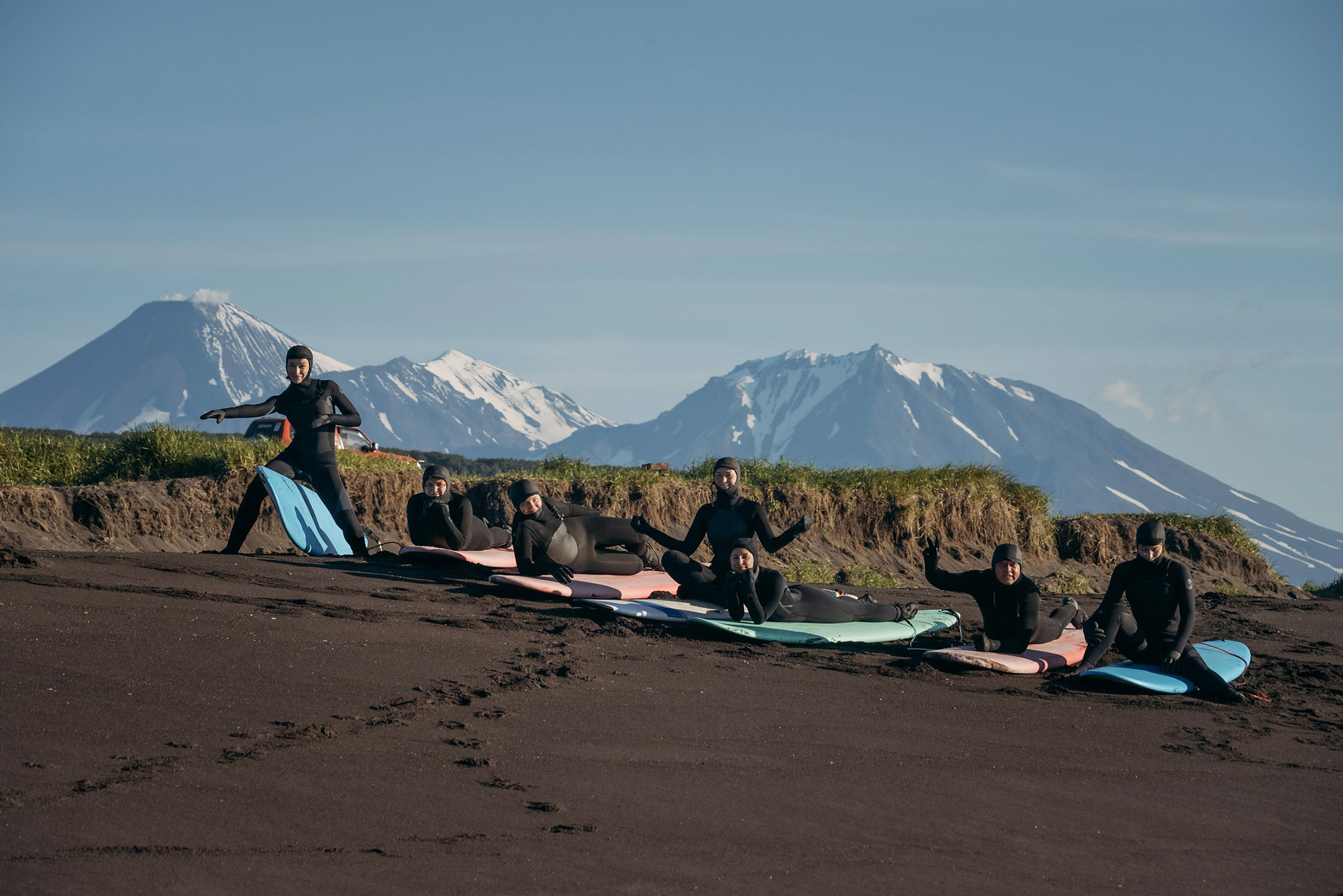 Timofey Timofeenko
As I was standing there on Khalaktyrksky beach one last time, I struggled to imagine life back to Moscow because there's just something about Kamchatka that changes you profoundly in a good way. I don't think anyone – not even the Kamchadals – can get enough of Kamchatka. You just want to keep coming back for more.
If using any of Russia Beyond's content, partly or in full, always provide an active hyperlink to the original material.