Expectations VS reality while visiting Russia
Russia may have managed to shake the 'bears walking on the streets' stereotype, but foreigners still fall prey to misconceptions about the country. Here's a tongue-in-cheek (but not 100 percent facetious) list of the most prevalent.
1.
Christmas holidays
During the winter, Red Square transforms into a winter wonderland, where you can drink mulled wine, ice skate, and have snowball fights. Here's your guide on how to enjoy winter like a Russian.
2. St. Petersburg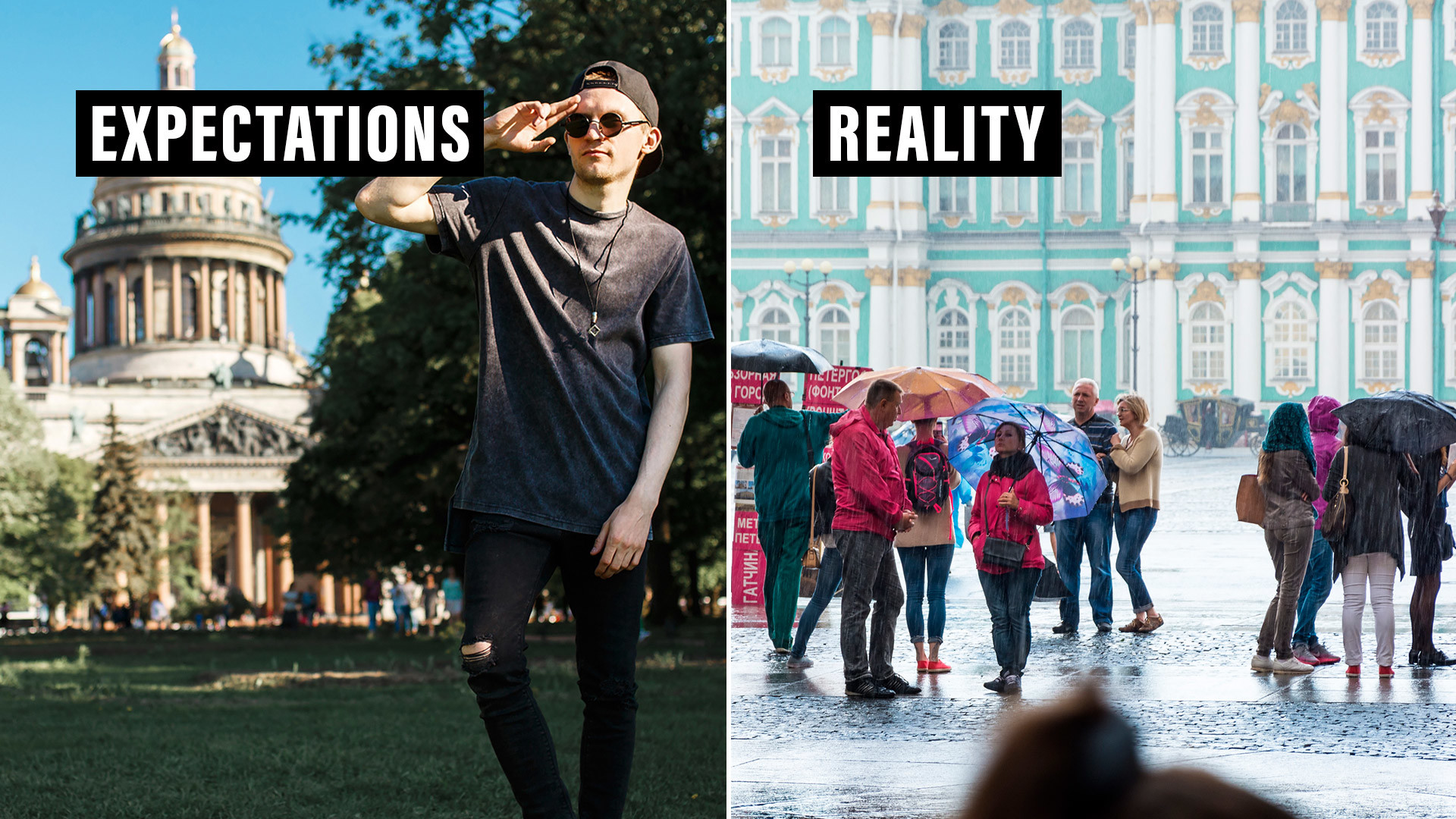 Legion Media
Remember to bring an umbrella when you visit Russia's cultural capital. Read our article in which we answer the most frequent questions about St. Petersburg, such as: What is the best month to visit?
3. Winter sports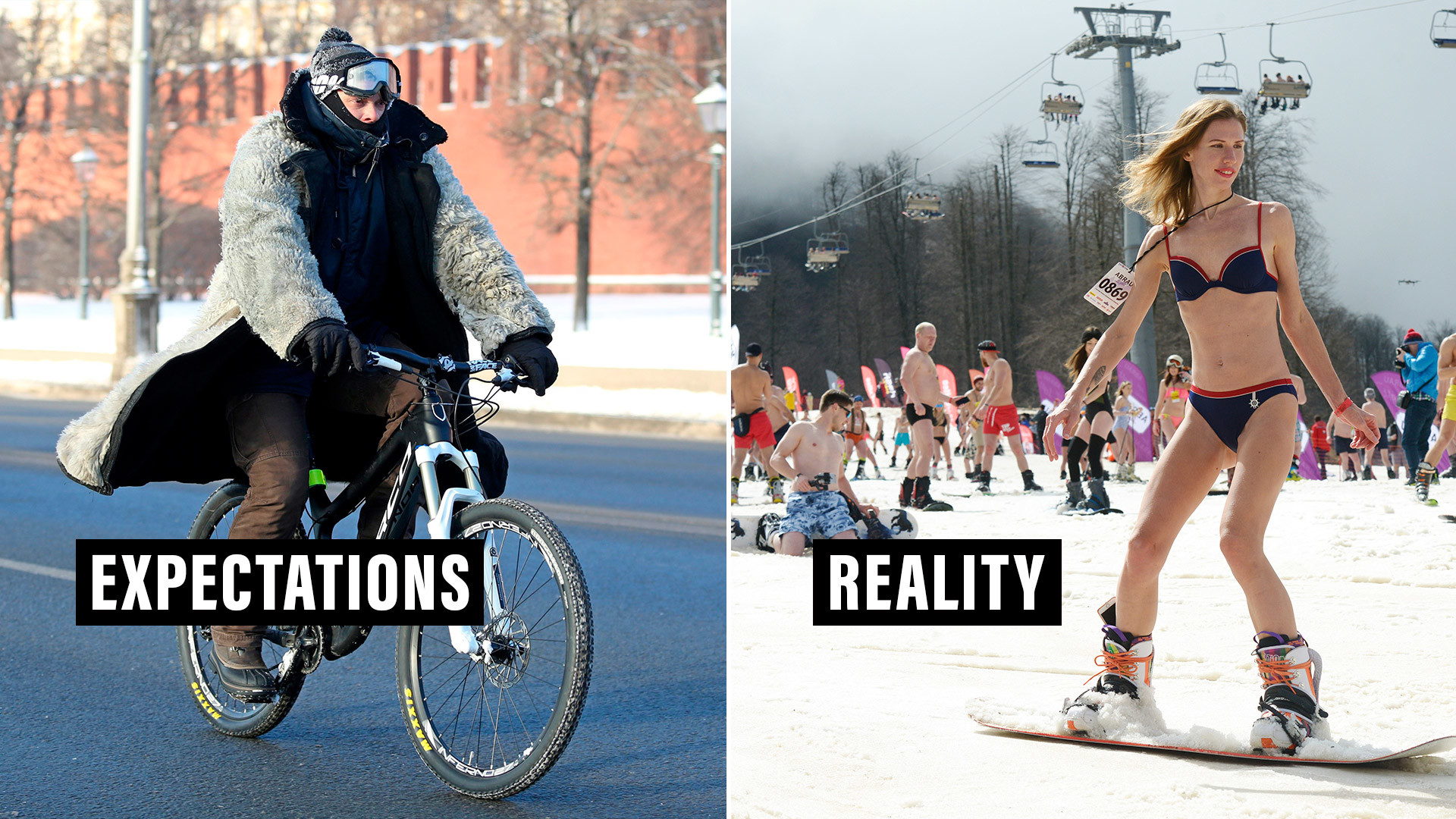 Kirill Zykov/Moskva Agency, Artur Lebedev/TASS
Enjoying winter like a Russian is not as challenging as you might think, especially if you attend the annual bikini skiing contest in Sochi. These pictures are sure to set your pulse racing.
4. Siberian summer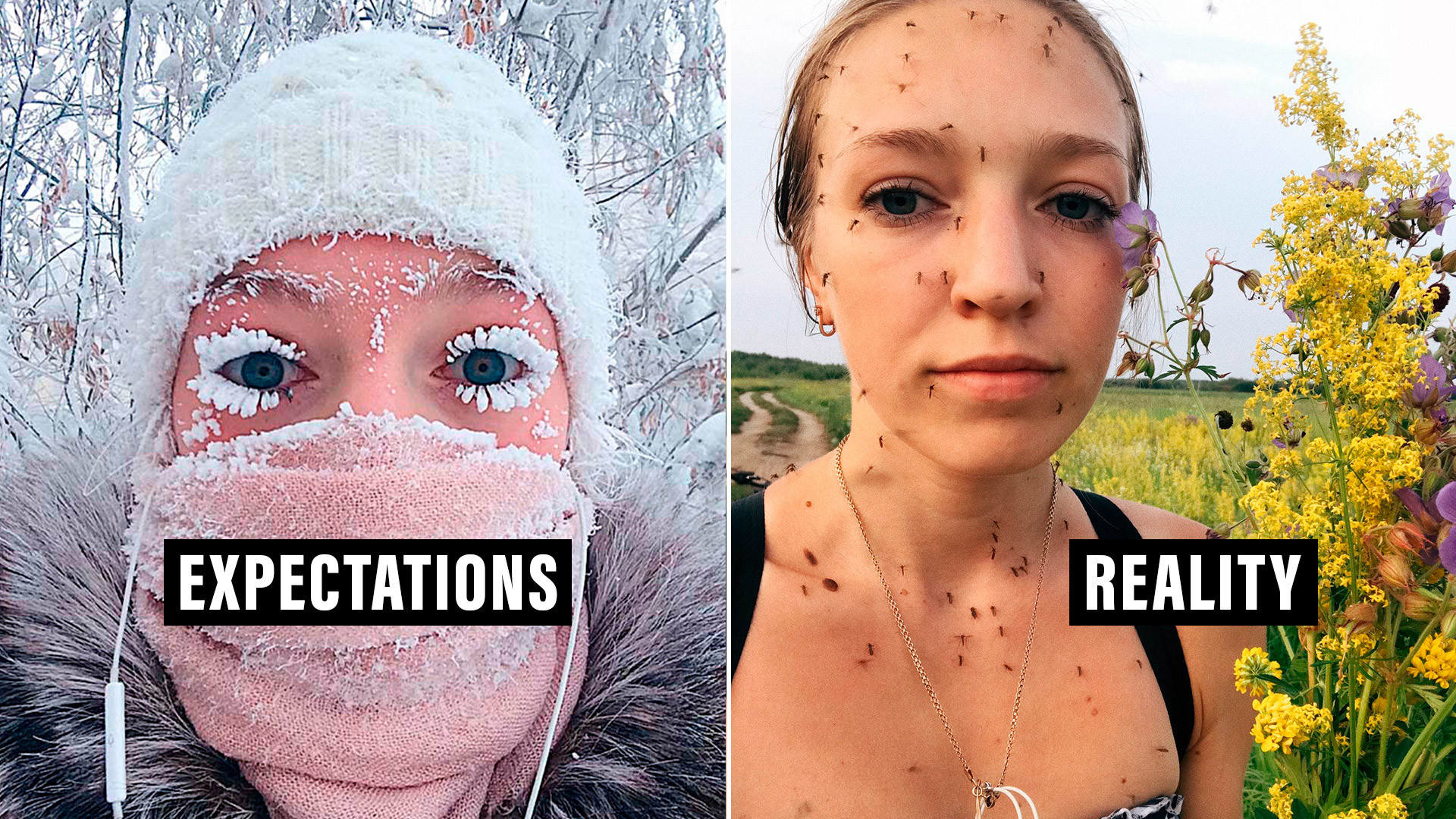 Most people stuff their suitcase full of warm clothes before setting sail to Russia, but the summers are often hot and sweaty. Bear this in mind if you're planning on taking the Trans-Siberian...those carriages can imitate a Russian sauna all too easily. Read the platskart diary of a girl who took a train from Moscow all the way to Vladivostok.
5. Moscow metro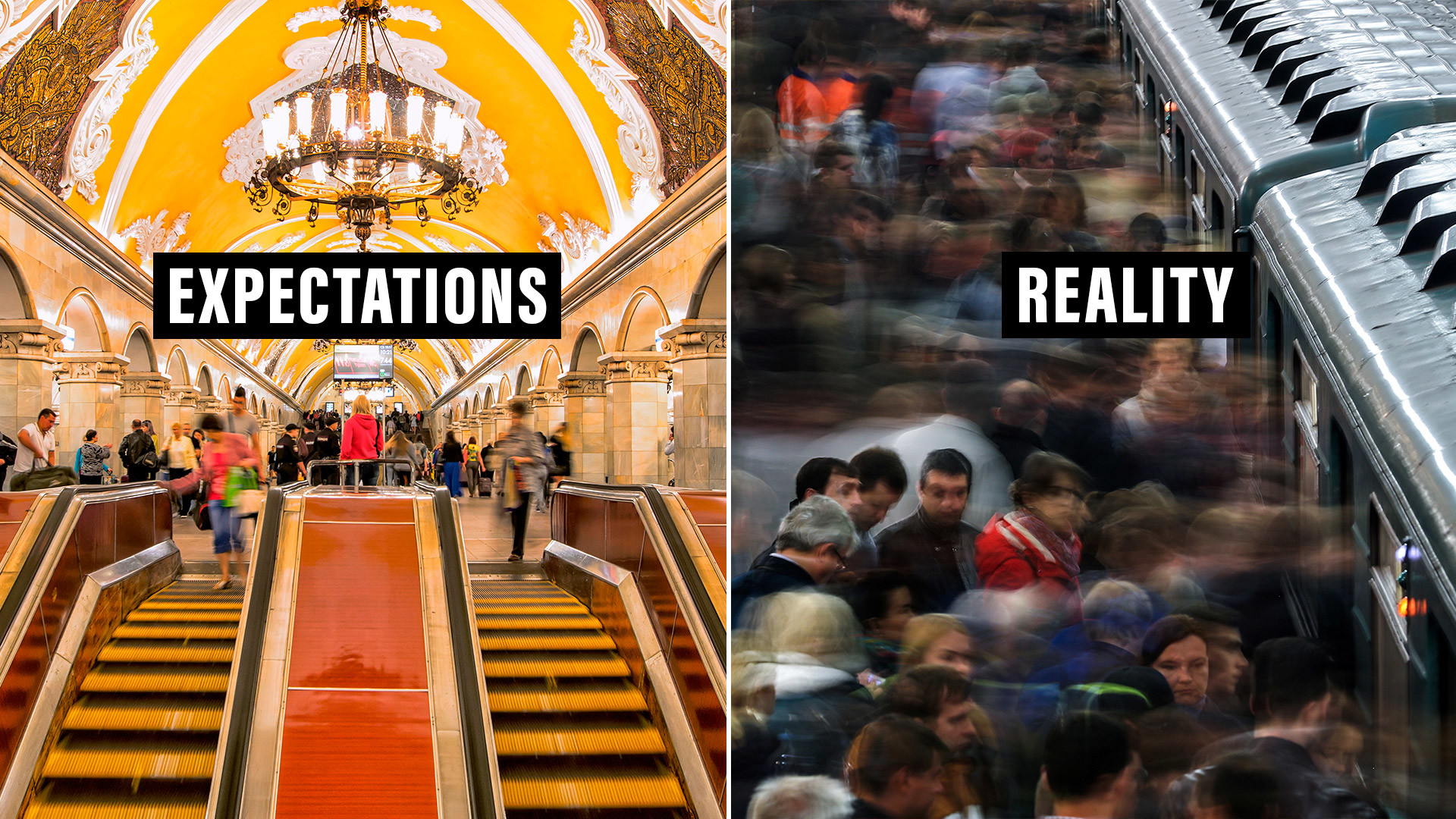 Legion Media, Valery Sharifulin/TASS
If you avoid rush hour you don't have any reason to be afraid of this reality – Moscow's metro is without doubt the most spectacular in the world. Follow our guide on how to manage the capital's underground like a local.
6. Russian parties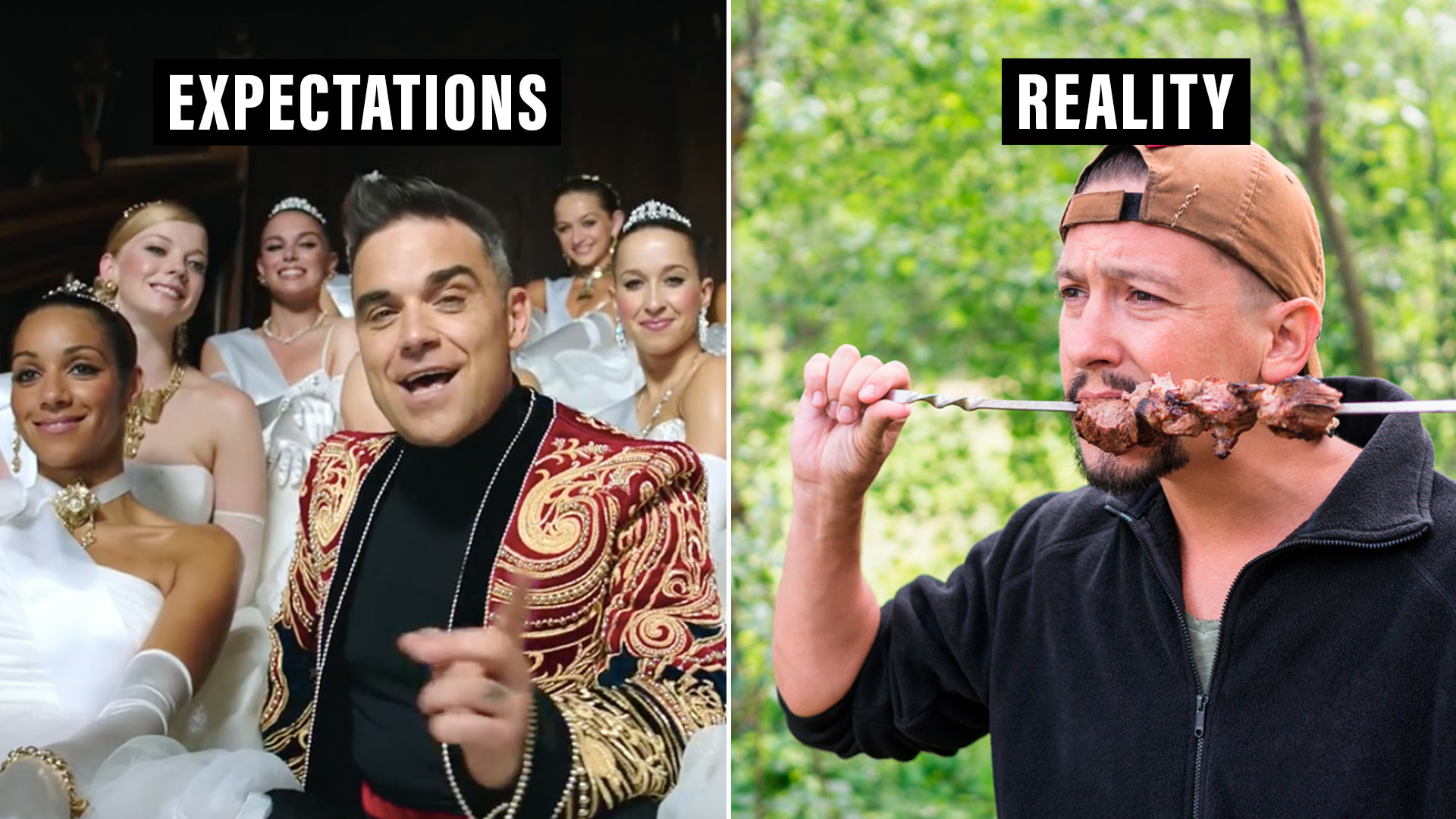 Robbie Williams/YouTube, Legion Media
Another stereotype about fancy Russian life! Eating shashlyk at the dacha can be wild! Read about why foreigners prefer the Russian dacha to an exotic island here.
7. Russian food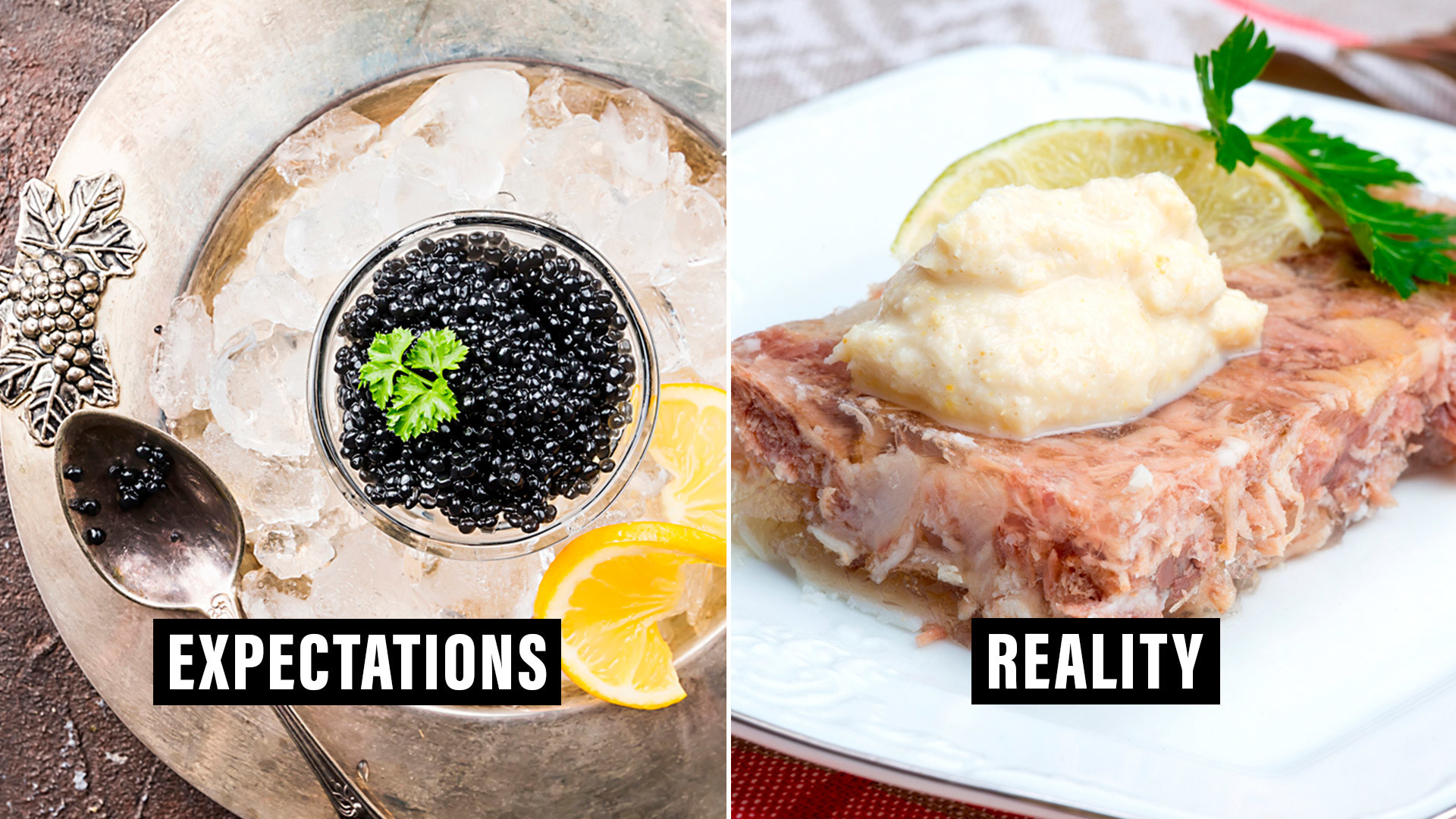 Legion Media
Actually, we don't eat black caviar for breakfast, lunch, and dinner, and Russian cuisine is about far more than just borsch. Check out our ultimate guide to Russian restaurants in Moscow.
8. Russian men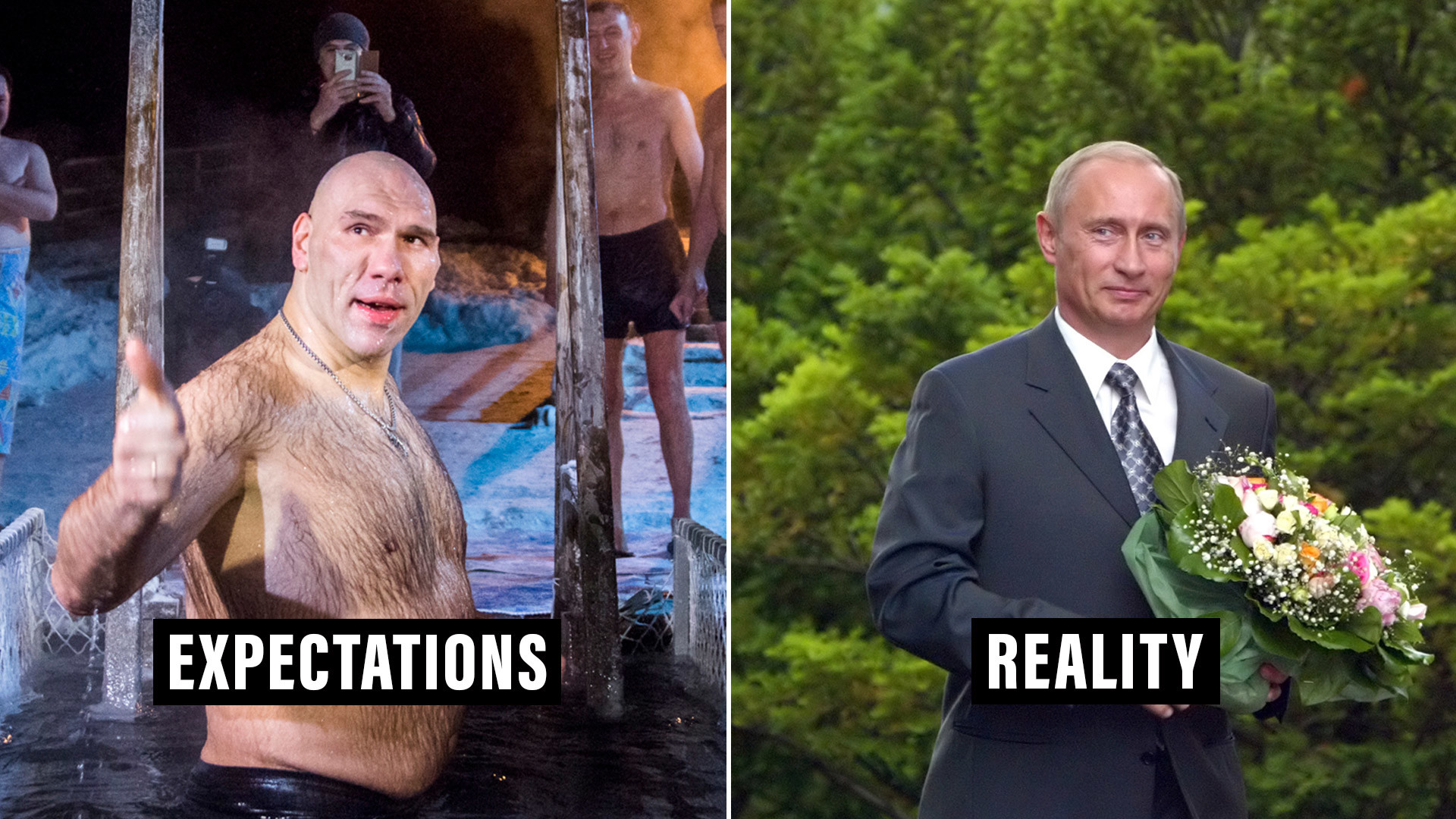 Irina Yakunina/TASS, AP
They are really romantic, and they don't all look like former heavyweight boxing champion Nikolay Valuev. Here are some other unexpected facts about Russian men that will inspire you date them.
9. Russian girls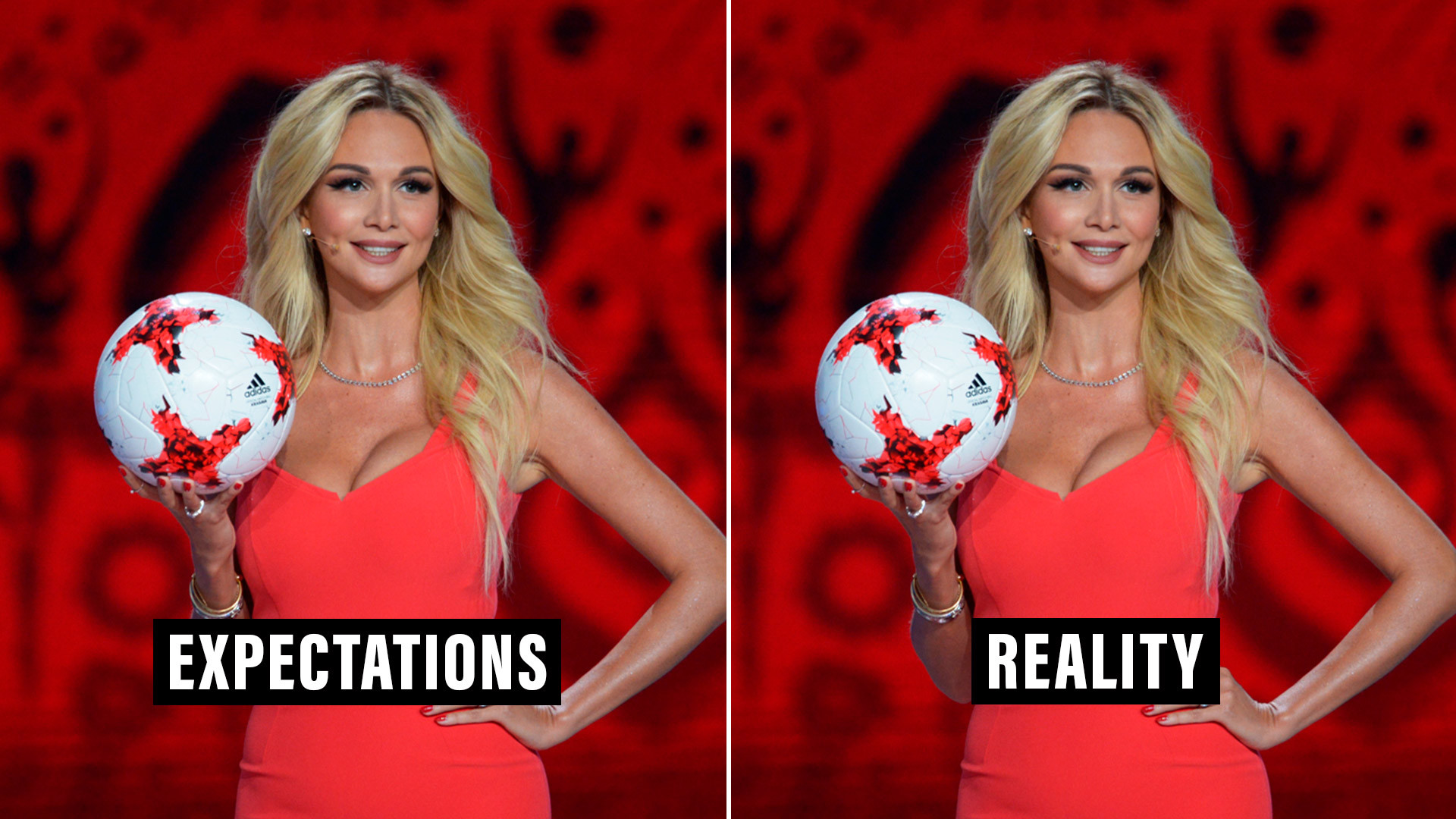 Grigoriy Sisoev/Sputnik
For this point, reality really does match the expectations – in fact, it often exceeds them. However, handling a Russian girl's beauty is no walk in the park. Here are seven reasons not to date a Russian woman.
If using any of Russia Beyond's content, partly or in full, always provide an active hyperlink to the original material.