Where is the 'city of the dead' in Russia?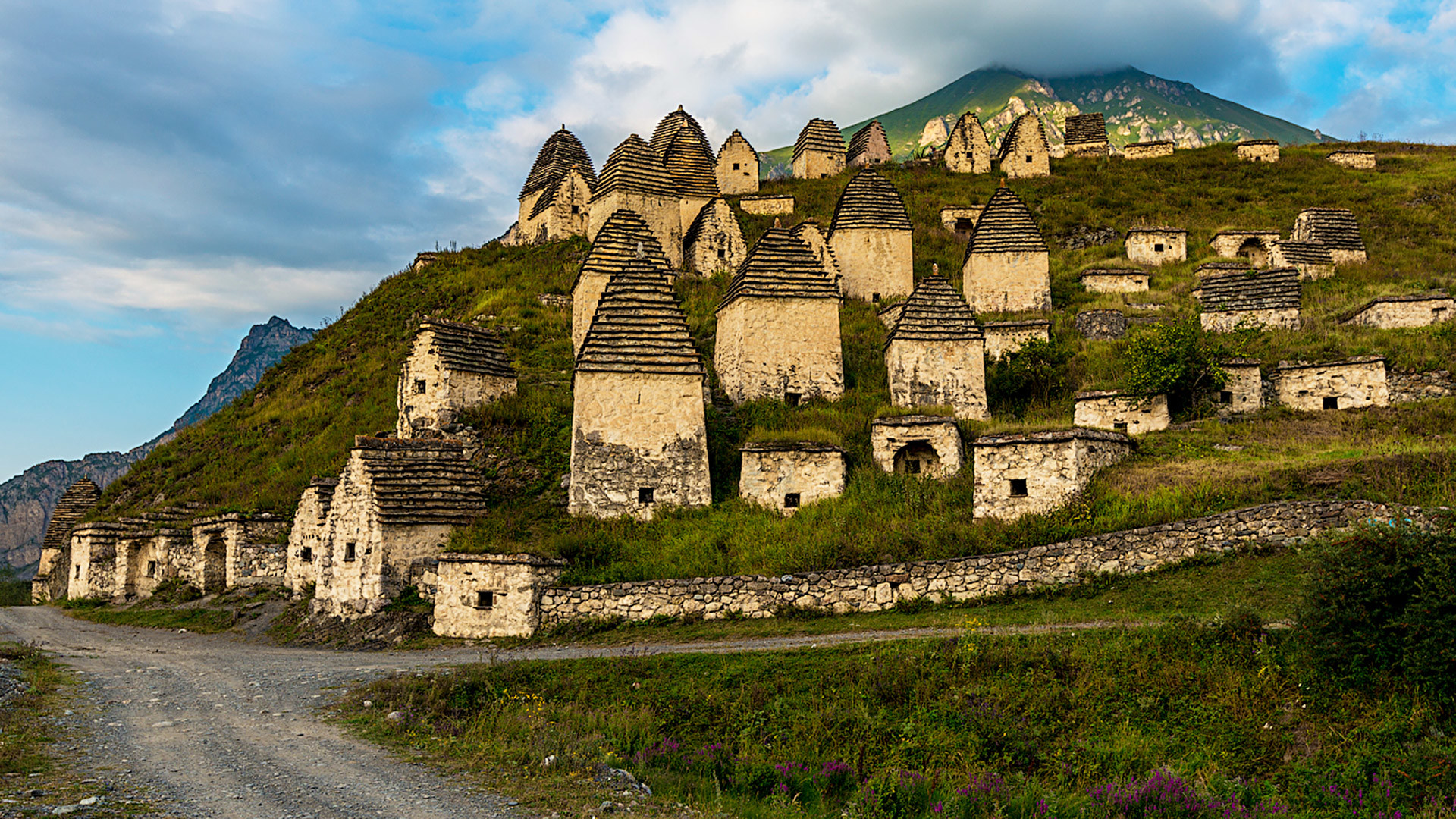 Locals believe that those who enter the "city of the dead" in Russia's North Caucasus region will never return. However, this necropolis with the remains of over 10,000 people is a tourist hotspot.
One of the creepiest places in Russia, Dargavs, known locally as the "city of the dead," is located in the Republic of North Ossetia-Alania in the North Caucasus.
This is an ancient necropolis located in a picturesque, but hard-to-reach mountain valley, not far from the settlement of Dargavs.
The remains of over 10,000 people are preserved here in the "city's" 97 crypts.
Although the people were buried in the necropolis during the 14-18th centuries, some bodies were so well mummified that they still have flesh on them to this day.
On many of the corpses there are clothes from different epochs, personal things, as well as posthumous gifts from their relatives.
Some of the crypts are high buildings with several stories, while others are completely hidden from the eye beneath the surface.
It is believed that when a cholera epidemic devastated the Caucasus in the 18th century, entire contaminated families isolated themselves in the crypts so as not to infect others, and waited to die there.
In the 19th century, inhabitants of the nearby villages left the mountain valley and moved to the plains, leaving the territory to ghosts.
Until the early 20th century nobody dared to open the crypts since they were afraid of releasing the diseases.
However, after the 1917 revolution the crypts were pillaged, and masses of jewelry were taken away.
Nowadays, the greatest danger for the "city of the dead" is posed by tourists, who usually take bones and skulls as souvenirs, without thinking that they are the remnants of real people.
If using any of Russia Beyond's content, partly or in full, always provide an active hyperlink to the original material.